Are you struggling to organize your pickleball paddles and their components?  To solve your problem, we have the best pickleball bags. These bags are taken from some of the most reliable manufacturers so that you get the best level of safety.
A pickleball bag can incorporate your game components with ease, but there are some points to remember. Players must look upon the storage of the bag's capacities along with the materials. So, these protective gears stay with you for a longer duration.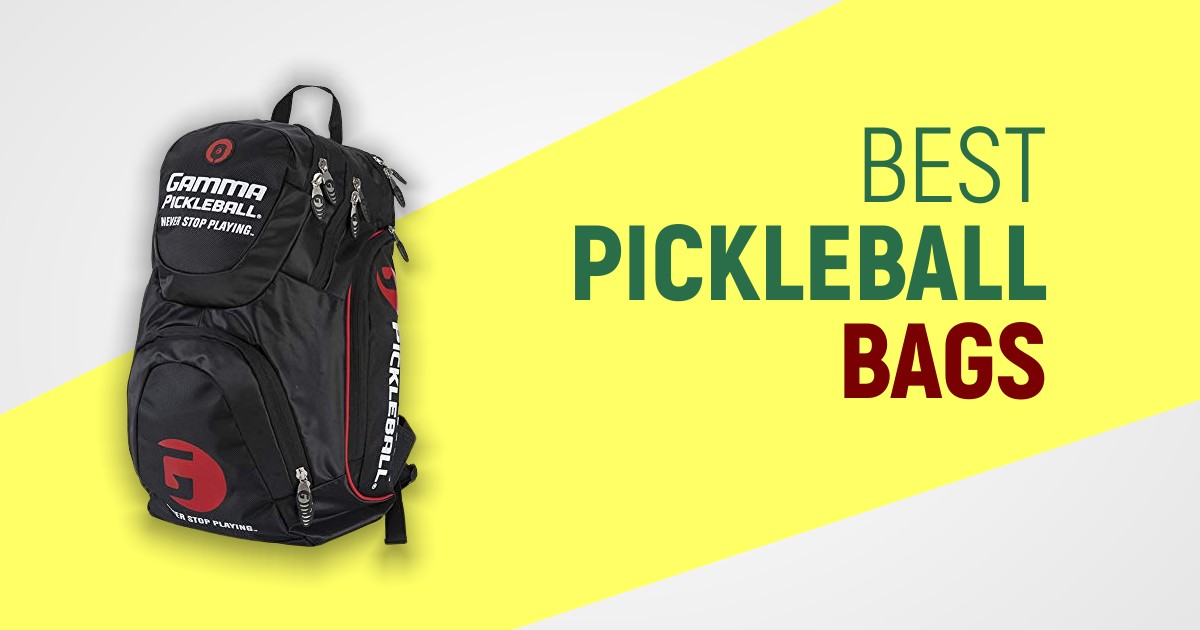 Moreover, these bags make the mobility of your game components much easy. So, you can carry your game wherever you want to.
Best Pickleball Bags | Editorial Pick
EDITOR
CHOICE
★★★★★
Franklin Sports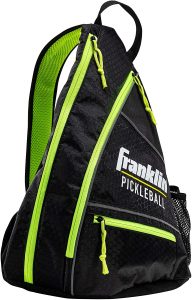 Hook & Fence
Large Pockets
USAPA Approved
TOP
RATED
★★★★★
LLYWCM Bag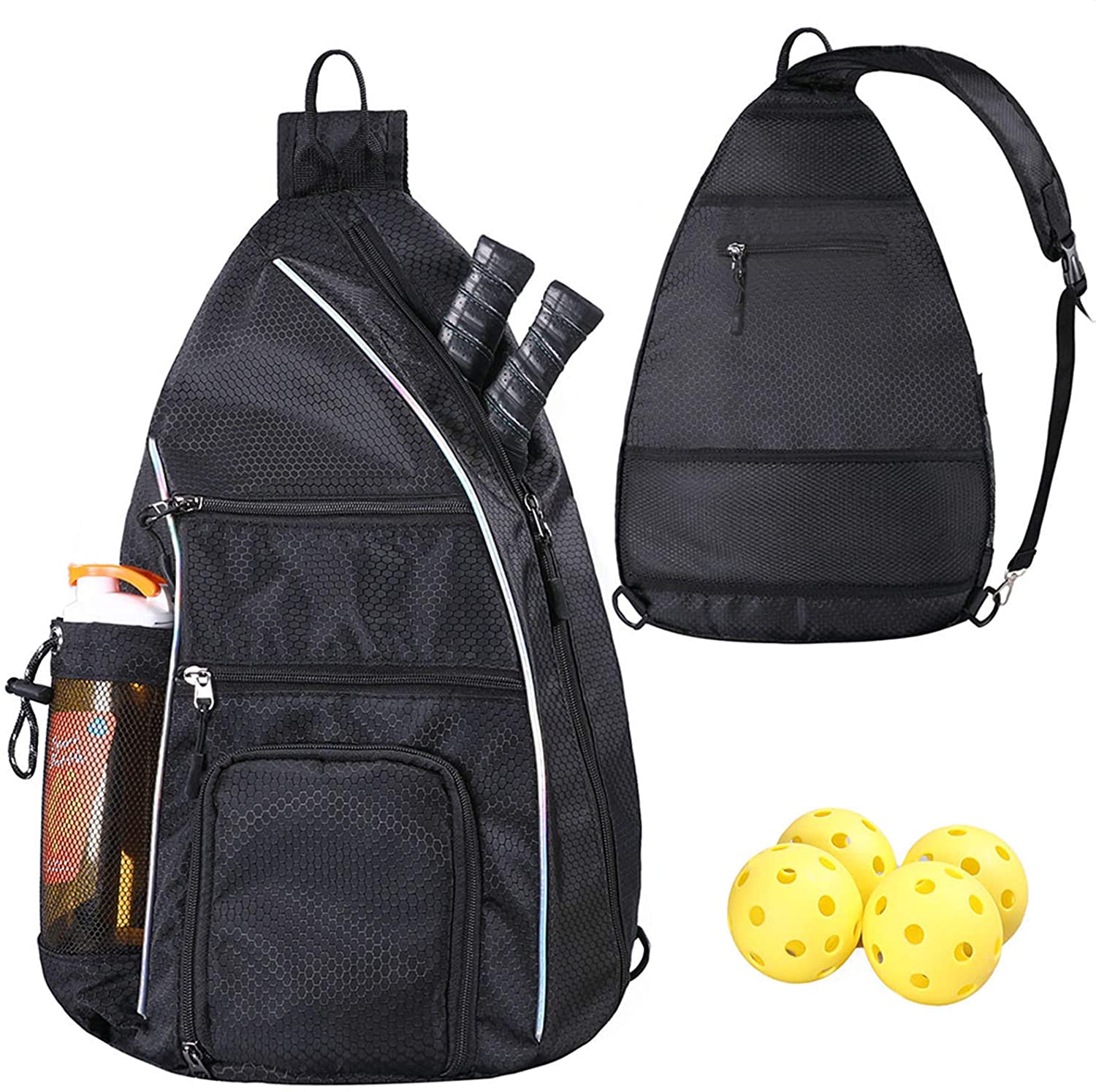 Protective Layer
Soft Material
Bottle Pocket
BEST
SELLING
★★★★★
ZOEA Pickleball Bag
Fence Hook System
Anti-Theft Pocket
Moneyback Guarantee
Best Pickleball Bags | Ranking
You may have already liked our list of the best Gamma pickleball paddles and best Paddletek pickleball paddles to try this year. But now, it is time to know about the best paddles carrying bags for easy transportation.
BEST OVERALL
Franklin Sports Pickleball Bag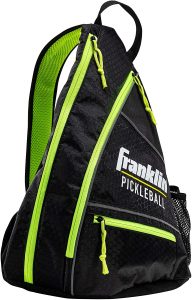 ★★★★★
Sufficient Storage
Large Side Pockets
Features:
Enough storage for placing up to 6 paddles and other accessories regarding pickleball
This pickleball bag has a back hook for the fence support whenever you want to place it
You will get large sized pockets with a durable cushioned surface to resist the scratches
All-Court are approved by USAPA that makes it suitable for the tournament
Get the smart shape and durably structured versatile pickleball bags with an extended storage system. Alongside, the supportive back design will minimize the weight impact while carrying it anywhere you want.
The multiple pockets of this bag are featured for adjusting the gaming accessories of pickleball more conveniently. Just club it with some high-quality Franklin Sports paddles to get an unmatched experience.
Specification:
Dimensions: 19.02 x 12.99 x 9.8 inches
Weight: 15.2 ounces
Available Colors: Black/Green, Charcoal Gray, Gray, Gray/Blue, & Gray/Pink
Material: Polyester
USAPA Approved: Yes
Polyester Design: The exterior polyester body structure has a flexible and smooth surface with a scratchproof texture. And the sling bag interior cushioned surface will keep the paddles with proper placement and covering protection. It will also resist any damages possibilities in case of hitting.
3 Pocket Featuring: It offers wide space storage for adjusting your pickleball paddles and accessories. It comes with a cell phone pocket with protective coverage coupled with 3 sections for paddles. And the backside straps will let you hold the bag with more ease that is effortless to carry.
Back Support Flexibility: A professionally made bag structure with an additional back support design that will reduce the back lifting impact. And the design surface will enhance the bag's stretchiness while placing different types of paddles in the pocket sections. The X-40 featuring aspect has been there for advanced placing storage management.
Weather Facing Zipper: The zipper has a strong covering line design on the whole bag that will protect the inner placed gaming equipment. Plus, the adjustable strap system is beneficial during the portability of the bag according to your body ease. The side net pockets are built for keeping extra accessories as you want.
Pros
Easy to carry with a back support structure
Polyester manufactures body construction with proper cushioning
Multi-pocket design for all pickleball accessories with other equipment
Moderate price tag
Adjustable shoulder strap
Cons
Not enough space for 6 paddles
The zipper has sewing errors
Our Take: Versatile gaming bag materialized with smooth polyester design and multi-pocket structure as one of the best pickleball bags. Plus, it got back support that helps in preventing shoulder pain and muscle strain.
BEST-RATED
LLYWCM Pickleball Bag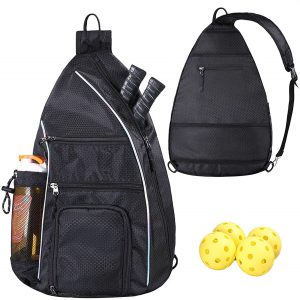 ★★★★★
Soft Material
Protective Casing
Features:
This extra protective casing is padded with soft material for more security of pickleball set
Keep up to three of your pickleball balls easily
There is a cord lock bottle for taking the water bottle with you, wherever you go
Also, it has a personal pocket in the back face for your mobile, keys, wallet, etc.
An easy-handling portable bag for your pickleball paddle and other equipment. A very spacious and wide bag, you can keep more than a set of pickleball. A long-lasting and durable bag made with supreme quality material featured water resistance to keep your pickleball set safe.
Just have some high-quality pickleball paddles for beginners on your side along with these bags to get unmatched fun.
Specifications:
Dimensions: 4 x 6 x 20 inches
Weight: 0.34 kg
Available Colors: Black, Blue, Red, & Rose
The Best Convenient Bag: This cover for the pickleball set is specially designed for easy traveling and outside playing. There is a wrist strap sewed close to the zipper for simple handling.
Also, there is a pocket made to put balls, making it a versatile and convenient covering for a pickleball set. Furthermore, the shoulder strap is adjustable that offers you to adjust according to your need.
Smooth Zipper: It is now effortless to open your classical black covering with just your fingers because this covering has a smooth and well-ordered zipping function that is made stainless with high-quality steel.
Water-Resistant: You don't have to worry now if any liquid drops on your bag. Because this pickleball set covering is made waterproof moreover, the material can also endure every weather and dirt.
A Spacy Bag: Now store one of your favorite pickleball paddles, three balls, and also other accessories like mobile, keys, etc.
Pros
It has a strap for shoulder holding, making it the best portable bag
The bag has an easy zipping system that takes seconds to open
Compartments are made separately for paddles
Reasonable price tag
It comes in multiple eye-catching colors
Cons
The zipper has breakage issues
Hanging straps are not firmly connected
The pockets are not enough stretchy
Our Take: It is made with a high-quality material that provides durability and keeps your pickleball paddles and other equipment in a safe and sturdy casing made waterproof. This bag is spacious and offers you to adjust the shoulder strap.
POPULAR CHOICE
ZOEA Pickleball Bag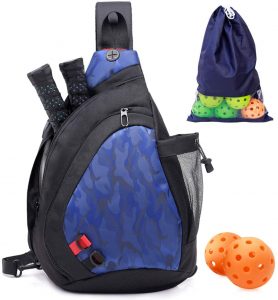 ★★★★★
Headphone Provision
Separate Bag For Balls
Features:
It comes with a fence hook that can be hung anywhere
This bag has a headphone jack which is a plus point
It has an anti-theft pocket to keep your equipment safe such as phone, money
It comes with an extra small bag for the balls
100% moneyback guarantee in case you are not satisfied or do not like the bag
Protect your pickleball set from getting damaged with this one of the best pickleball paddle bags. Traveling is easier along with a portable bag that can keep up a complete set of pickleball.
And additionally, you can adjust more than one pickleball paddle with all accessories.
Specifications:
Bag Dimensions: 17.7 x 11.8 x 3.9 inches
Sling Bag Dimensions: 18 x 12 x 6 inches
Weight: 0.46 kg
Available Colors: Black, Blue, Red, Green, & Gray
Material: 600d polyester fabric
Big Space: Paddles of all sizes can fit in this pickleball bag without any problem. The plus point is you can store two paddles in this casing easily; those remain stable with separate sections. Also, there is space for a water bottle, headphone jack, a USB charging port, and space for many more items.
Portable Design: A casing shaped like a school bag that is very lightweight and small, making it a fine traveling partner. It has a net-made mesh-type pocket outside the bag for the storage of your water bottle. Furthermore, it has a different pocket for extra accessories
Extra Bag For Balls: There is a net made extra baggage for keeping the balls. Now take a bunch of balls with you having this bag because you can store much pickleball in it for their safety. It has a bag toggle strap on it for a quick opening and closing.
Made With Durable Material: This bag is made with 600d polyester fabric that makes it durable. Furthermore, it is safe to use and keep your paddles and balls safe as it has scratch-resistance and water-resistance features.
Moneyback Guarantee: For the consumers' satisfaction, the company offers a money-back guarantee on the bag. You will get your money back if you have any issues with the bag.
Pros
The bag comes with a hundred percent moneyback guarantee for the customer satisfaction
It has a versatile string strap for easy shoulder use
Made with scratch-resistant polyester fabric
Low price tag
Padded and comfortable shoulder strap
Cons
The bag size is small and very compact
A customer reported zipper breaking issues
Our Take: An easy holding case for your pickleball set with wide space and extra storage pockets having a protecting construction. It is very lightweight and made with 600d polyester fabric as well as it has water-resistance and scratch-resistance features.
LIGHTWEIGHT
Niupipo Pickleball Bag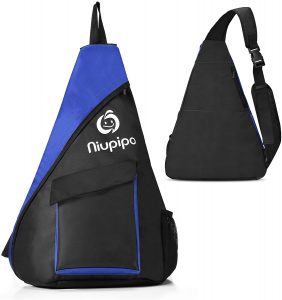 ★★★★★
Bottle Holding Pocket
Attached Snap Hook
Features:
It has a water bottle holding pocket offering more storage
The strap of the bag is adjustable that is convenient for all heights
It comes with an attached snap hook for simple and quick hanging
The zips are all made rust-resistant providing lifetime duty
The Niupipo has brought you a smooth cushioning interior bag. In addition to this, get a handy grip along with versatility in the placement to adjust different types of gaming pickleball paddles.
Just have this bag on your best pickleball sets to have an unmatched experience with your friends and teammates.
Specifications:
Dimensions: 13.8 x  0 x 19.7
Item Diameter : 1 Inch
Weight: 0.63 lbs.
Available Colors: Black
Material: PU
Waterproof Layer: Don't worry because no water is going to damage your paddle. A waterproof layer is padded in the fabric-made bag for a pickleball set.
Full Opening Bag: Now unzip your classical pickleball bag to 180 degrees for an easy putting of accessories. You don't need to touch the inner side; just open it completely for more simplicity. Moreover, it has a storage capacity of four pickleball paddles with four balls and many more.
Quality Zip: Now you don't have to worry about your paddles and balls' safety because the cover will not open unless you open it. The zips used in both sections are made with the best rust-resistant stainless steel.
A Fence Hook: keep your bag protected from ground impacts and water drops with this bag. Furthermore, get these best pickleball bags for any easy hanging because these bags come with an attached hook. That offers you hanging it everywhere without getting dirty from the land.
Pros
A waterproof bag that keeps the pickleball set with an ultimate security
With three spacy pockets for a wide storing range
Use it as a backpack for easy traveling and outside goings
Adjustable strap for your ease
The price tag is friendly
Cons
The inner storage is very compact
Plastic clips are of low quality
The stitching of the bag get loose
Our Take: A spacy bag is offering you a sturdy holding strap for your paddle and balls, making it a portability champion. Further, it is designed with a sturdy material that has a water-resistance feature.
INNOVATIVE
Onix Pickleball Durable Backpack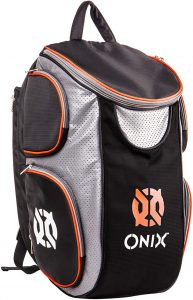 ★★★★
Five-Pocket Bag
Breathable Mesh Panel
Features:
A five pockets bag for complete and excessive storage of pickleball set along with other things
Breathable mesh panels on both front and backside for the durability of pickleball set
Specially designed for easy traveling
The zips used in the bag are smooth and easy to open
Get this all-time best protective bag for your pickleball set at an affordable price. This sturdy bag will help you to keep your pickleball set safe. It now comes with a wide space that can store more than a couple of pickleball paddles with other gears easily.
You may have already loved the high-quality pickleball paddles from Onix. But now, it's time to try these amazing bags to carry those paddles.
Specifications:
Dimensions: 20 x 14 x 5 inches
Available Colors: Black
Extra Pockets: It is not a problem where to store your balls with the pickleball paddles. The Onix store is offering a covering with five extra spacious pockets for the balls and other gears; now, take as many balls as you can and play an entertaining game.
Guaranteed Covering: Onix is a name of quality taking care of your paddle to the ultimate with this bag. These best pickleball cases come with a lifetime guarantee ensuring you a lifetime performance.
Cushions Of Foams: The cushions of this uniquely designed case for paddle are filled with foam. These filled foam cushions help to keep your paddle safer and keep them away from damage.
Pros
Two pickleball paddles can easily be fitted in this bag
Hang it on the hook instead of the ground because it has a hanging hook
A wide storage securest bag at an affordable price tag
The hanging hook has a very firm and sturdy construction that performs a heavy-duty
Cons
The shoulder strap connection is weak
The base insertion point is not durable
Our Take: The spacious and durable bag of all time, it offers a lifetime performance at an accessible price. It is made with a sturdy material that gives durability.
FULL SET
HEAD Racquetball & Pickleball Backpack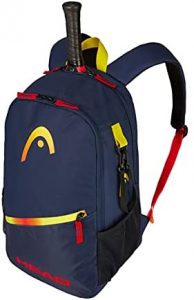 ★★★★
Soft And Secure
Rigid Mesh Pocket
Features:
It has separate sections for every pickleball paddle with a zip system
The bag is finished with ample paddle to provide a soft and secure platform for the pickleball set
It has mesh pockets on both left and right sides for the holding of extra accessories
Comes in three color variant for your extensive range of option
The most protective smart technology soft cushioned bag for pickleball set. This top-notch roomy bag gives you a lifetime performance. All the material used in the manufacturing is all premium quality.
It comes with an extra storage section where you can store mobile, shoes, keys, cash, etc.
Specifications:
Dimensions: 30 x 18 x 48 inches
Available Colors: blue
Material: Nylon
A Spacious Bag: This covering for pickleball paddle is specially made spacious for your ease. So you don't have to find any cover, just look at this masterpiece from The Head Store. You can load two of your top-quality paddles with some balls in the covering, featuring an extra pocket for more equipment.
Hang It Anywhere: Hang where ever you want to because there is a carrying strap attached to the cover. It has a multi-function of carrying in hand or hangs with the hook. Get this great portable bag and enjoy the outside game.
Super Protector: All the material used in the manufacturing of this case is top-notch. Firstly, the fabric used is premium and filled with soft material providing the case a soft and gentle feel. Semi-rigid polyester and a stainless steel zip provide you a firm and safe platform for your pickleball set.
Pros
It has an extra shoe compartment with a removable glove cord
Resilient to all-weather swings with weatherproof certification
Standard size makes it easy to hold
Fabric material offers unbeatable durability under all circumstances
Cons
Not enough space for the mentioned equipment placing
The zipper quality has few locking issues
Our Take: Complete opening foam padded the most secure bad for your pickleball paddles and balls, providing extra space for other accessories.
UNIQUE
Franklin Sports Deluxe Pickleball Backpack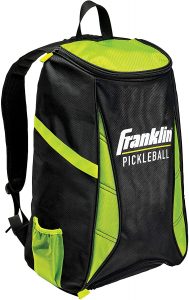 ★★★★
Semi-Rigid Construction
Unmatched Safety
Features:
It is constructed with semi-rigid polyester for a better safety
There are separate large sections for paddles to keep them in their place
Now holds up to a complete set of pickleball with other valuable things
A black-colored handling strap is made of durable material for a sturdy grip
It offers you ample space for your pickleball set and protects it from damage and scratches. Get this fully-featured bag for an affordable price.
You can easily use this bag to carry your pickleball sets. So, keep your head free from any worries as you can take complete care of your paddles.
Specifications:
Dimensions: 13 x 9 x 20 inches
Available Colors: Black
Material: PVC
Protective Surface: A bag made of nylon protects the paddle from dirt and dust, adding up an extra foam interior. The edges are padded with soft foam, and the zip is molded for flexibility in opening and closing. All these features make this a complete and safest bag for a pickleball set.
Easy Traveling: No more issues with traveling because The Joola is bringing this easy carrying bag style cover. There is a big strap that can fit in all hands, making your traveling effortless and cozy.
Wide Storage: It can hold pickleball paddles and many balls easily, and it also has an external pocket for cloth storage. It offers you to store your water bottle, keys, mobile, or other accessories.
Durability: This bag is a name for the durability and the quality it provides. It is manufactured with world-class fabric, nylon, and steel zip, performing heavy duty in all climates, which makes it one of the best pickleball bags.
Pros
It easily supports all sizes of pickleball paddles
Gripping material provides comfortable handling
Elite quality material prolongs bag life
A hooking strap to hang it on screws, walls, or doors
Cons
The bag is lousy for keeping paddles
Zipper can break
Our Take: Get a protective bag for your set of pickleball set with durability for a lifetime, making it a versatile choice. It has wide space and is made with durable material, and has labeled at a moderate price.
FAQ Regarding Best Pickleball Bags
Q. What are the best pickleball bags?
The best pickleball bags are from Onix Pickleball Durable Backpack, LLYWCM Pickleball Bag, and Franklin Sports Deluxe Competition Pickleball Backpack Bag.
Q. What is the most popular pickleball paddle?
The most popular pickleball paddle is from Onix Z5 Graphite Pickleball Paddle, Franklin Sports Deluxe Competition Pickleball Backpack Bag, Onix Pickleball Durable Backpack, and LLYWCM Pickleball Bag.
Q. What's a pickleball bag?
Pickleball bags are durable bags that are used to carry paddles, apparel, balls, water bottles, towels, and other accessories that are required by the player.
Q. Which pickleball paddle has the largest sweet spot?
Encore has the largest sweet spots; along with this, they further have paddle faces.
Best Pickleball Bags | Quick Comparison
Our Recommendation:
Our 1st recommendation is the Onix Pickleball Durable Backpack as the best and portable pickleball bag. Get 5 pocket storage capacity and cushioned surface design having versatile adjustability for the pickleball equipment.
Moreover, our 2nd recommendation is LLYWCM Pickleball Bag as the most durable gaming bag. Enjoy the water-resistant body structure and fast-moving zipper quality along with wide storage capacity.
Conclusion
These are the best pickleball bags manufactured with top-quality surface material for heavy-duty portability. Alongside, the sturdy material used in designing the exterior has been optimized with flexibility and protective covering. There are multiple storage sections constructed in each bag for equipment adjustability.
In the meantime, you'll get easy to open zipper build-in together with back straps for handling the bag. And the backs have been specially designed for supporting your body movement that will reduce the pain effect. So don't wait anymore and select your favorite design pickleball bag from here!