Tennis is a very popular sport that people watch and play with interest. Playing it regularly can have numerous health benefits, which include better metabolism, lowered heart rate, and blood pressure, reduced body fat and muscle toning, and flexibility. With all these benefits and also being a non-contact sport, tennis is also not very simple to play. A balanced combination of a good and healthy body, stamina, and strategy is required to master this game and become a tennis player. In order to get a grip on playing this sport, one needs to practice and learn the tactics to be a refined player. For that, there are numerous training programs in the best tennis academies.
Best Tennis Academies In The World | 2022 Updates
In my view, there is not a specified or set path to becoming a tennis champion. With the right amount of practice and training, one can achieve that goal. If you wish to become a pro at the sport of tennis, it might be a difficult decision to select the program to get trained at. Factors like location, methods, size, age group, costs, and accommodation should be considered when making this decision.
The techniques adopted by academies vary, so they should also be kept into account. To help you shortlist your options, read on to find the list of the top 10 best tennis academies. These are all high-profile academics, and the alumni ranking has assisted them in making their names the most successful ones at this point.
10. IMG Bollettieri Tennis Academy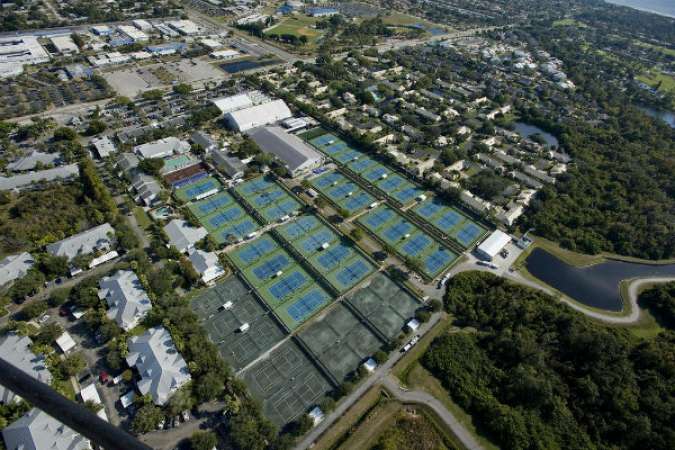 The IMG Bollettieri Tennis Academy combines academic study with physical and mental training for the sport. This Center has produced some of the best alumni and greatest tennis players, including Andre Agassi, Tommy Haas, Boris Becker, Monica Seles, Jim Courier, and Venus Williams.
This one holds the tenth place in our list of the top 10 best tennis academies in the world.
9. Saddlebrook Tennis Academy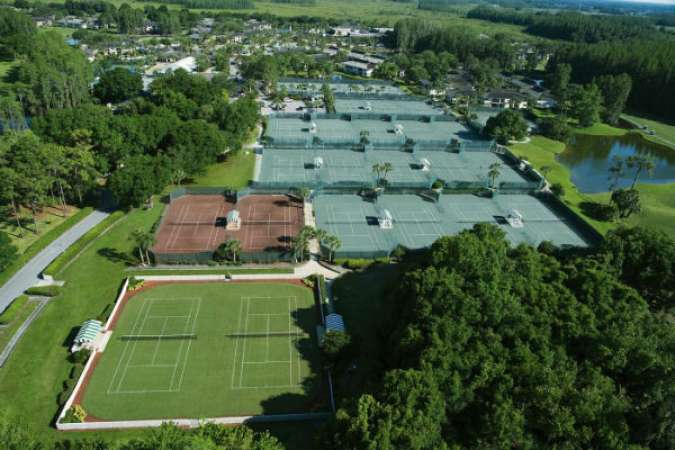 Famous tennis star Harry Hopman founded the Saddlebrook Tennis Academy in Florida. It has extremely sophisticated facilities for the fitness and training of the students.
Besides, some of the top American players, namely John Isner, Bob Bryan, and James Blake, were all trained here for their professional careers. This one now surely deserves its place among the top 10 best tennis academies in the world.
8. Spartak Tennis Club
The Spartak Tennis Club, also known as Shiryaevka, is located in the surroundings of Moscow and is open for outdoor training only four months of the year because of the Russian weather.
The success rate of this center is extremely good and produced the star players like Anastasia Myskina, Marat Safin, and Yevgeny Kafelnikov. Also, the two notable players who were trained through this program and are recent winners are Anna Kournikova and Dinara Safina.
7. Pilic Tennis Academy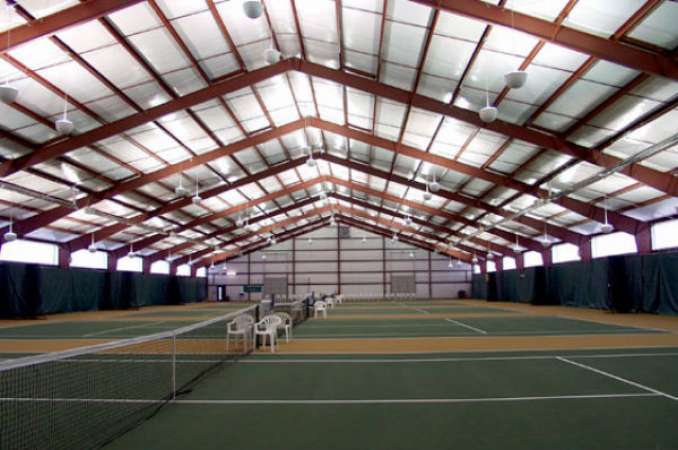 Former tennis player Nikola Pilic currently runs the Pilic Tennis Academy in Munich. Although this academy is not very famous for the rigor or strategy of the program, Pilic played a pivotal role in training Novak Djokovic and Michael Stich for their careers.
This academy surely deserves the seventh place in our list of the top 10 best tennis academies in the world.
6. Saviano High-Performance Tennis Academy
One of the famous tennis stars, Nick Saviano, founded the Saviano High-Performance Tennis Academy, based in Florida. The one-year program offered is exhaustive and trains individuals.
Besides, his expertise and technique have produced about fifty professional players. Tennis players like Eugene Bouchard, Sloane Stephens, and Mallory Burdette also learned their game and tactics at this academy.
5. Mouratoglou Tennis Academy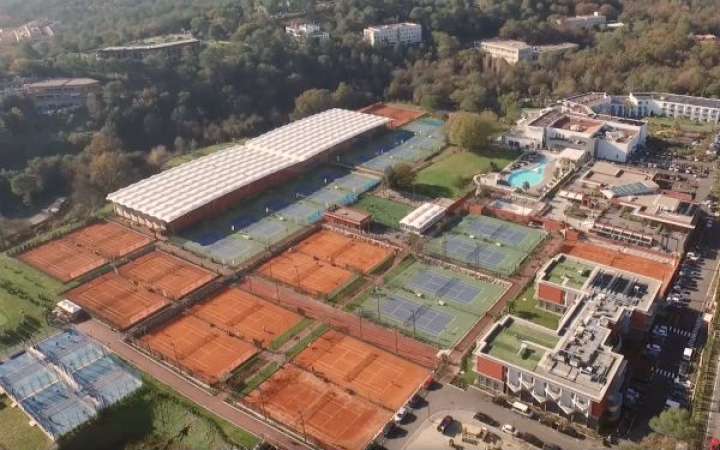 Patrick Mouratoglou founded the Mouratoglou Tennis Academy. Besides, he coached many star players with his expertise in the game of tennis. The former students who later became tennis pros include Jeremy Chardy, Laura Robson, and Marcos Baghdatis.
The winner of three Grand Slams and also of the Olympic Gold, one of the greatest female tennis players of all time, Serena Williams, is also a member of this academy.
4. Evert Tennis Academy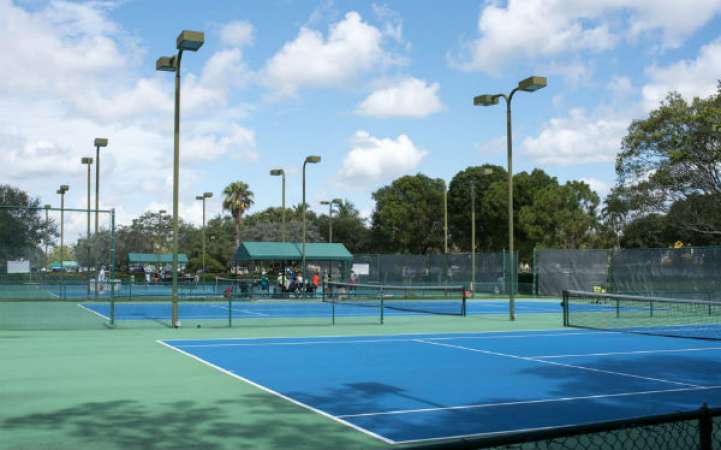 The Evert Tennis Academy is based in Florida and is Chris Evert's idea of a small-scale environment to train players. This is an institution that not only focuses on physical training and strength but also on nutritional education and mental coaching for the players.
This is also the best academy to offer a well-balanced program. The alumni from this one include Peng Shuai, Jesse Levine, and Madison Keys. This one surely deserves its place among the top 10 best tennis academies in the world.
3. Good To Great Tennis Academy
Former players Nicklas Kulti, Mikael Tillstrom,  and Magnus Norman currently run the Good To Great Tennis Academy. It is based in Sweden. The popular tennis stars who have benefited from the training in this academy and the coaching of experts are Stanislas Wawrinka and Grigor Dimitrov.
Besides, this academy surely deserves the third place in our list of the top 10 best tennis academies in the world.
2. Gorin Tennis Academy
Vitaly Gorin founded the Gorin Tennis Academy in Northern California. The year-round programs offer intense training for developing better techniques for the players. Besides, Jimmy Wang, Igor Kunitsyn, and Dmitry Tursunov have all been guided at this academy.
And they have also successfully been listed among the top 100 players. This academy surely deserves the second place in our list of the top 10 best tennis academies in the world.
1. Sanchez-Casal Tennis Academy
Emilio Sanchez Vicario and  Sergio Casal founded the Sanchez-Casal Tennis Academy in Barcelona, Spain. It now has a branch in Florida, USA, as well. It is not just a training ground for the sport but also an educational institution for the tennis stars.
The highly ranked tennis sportsmen from this Academy include Juan Monaco, Janko Tipsarevic, Daniela Hantuchova, and also Feliciano Lopez.
Ana Ivanovic and Svetlana Kuznetsova are two French open champions who got their tennis training at this program. Wimbledon champion Andy Murray also perfected his game in this academy.
Best Tennis Academies – Infographics
FAQs Regarding Best Tennis Academies
Q. How much does it cost to go to Rafa Nadal Academy?
In Mallorca, the Rafa Nadal Tennis Academy, which opened last autumn, is charging kids 56,000 euros ($62,000) a year for tennis lessons and school. This is one of the best academies and has a huge number of students.
Q. How much does it cost to go to IMG Tennis Academy?
Student-athlete tuition for the academic year 2021-2022 ranges from $65,900 to $85,900 depending on their age, boarding, and grade. You can see our full sport-by-sport tuition breakdown on our tuition page.
Q. Which tennis academy did Federer go to?
As a child, he played soccer until the age of twelve, when he switched to tennis full time. At fourteen, he became the Swiss national champion for all groups and was selected to train at the Swiss National Tennis Center in Écublens.
Q. Who owns Nadal Academy?
Toni Nadal, Rafael's uncle and former coach, who now manages the academy, said Rafael practiced every day for three months with the kids from his academy.
Last Updated On: September 2022