Cricket is one of the most popular sports in India, Pakistan, Bangladesh, and almost every subcontinental country. And it is now increasingly becoming popular in the USA and Canada as well. But for ages, England and other European countries have been the host of famous cricket tournaments as they house some of the biggest cricket stadiums.
The Lords, aka "The Home Of Cricket" in England, is the biggest cricket stadium in the world. It currently has a seating capacity of 31,000 and houses several cricket tournaments throughout the year. The Melbourne Cricket Ground and the Sydney Cricket Ground in Australia, and the Eden Gardens in India, are also known as among the best stadiums in the cricket world.
Just like the game, cricket stadiums have also come a long way from their early days; the best cricket stadiums around the world are as amazing as some of the best football or Olympic stadiums. Here are the biggest cricket stadiums according to their size and seating capacities.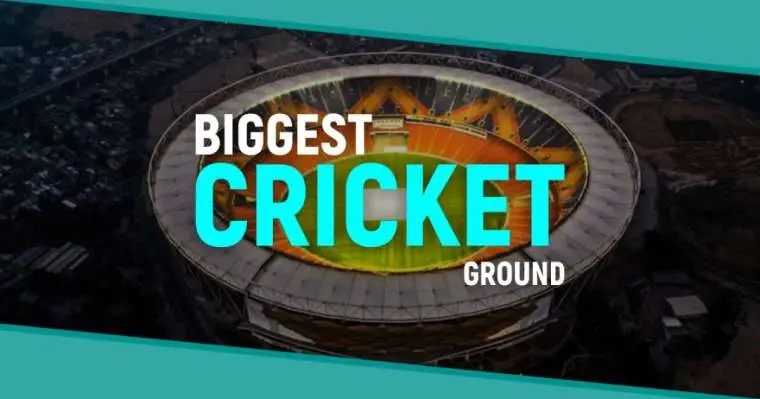 Best Cricket Stadiums In The World | 2023 Ranking
Cricket is the world's 2nd most-watched sport, and like football and rugby, the game originated in England and then spread to various English colonies. However, we can find several biggest cricket grounds throughout the world.
10. Old Trafford – England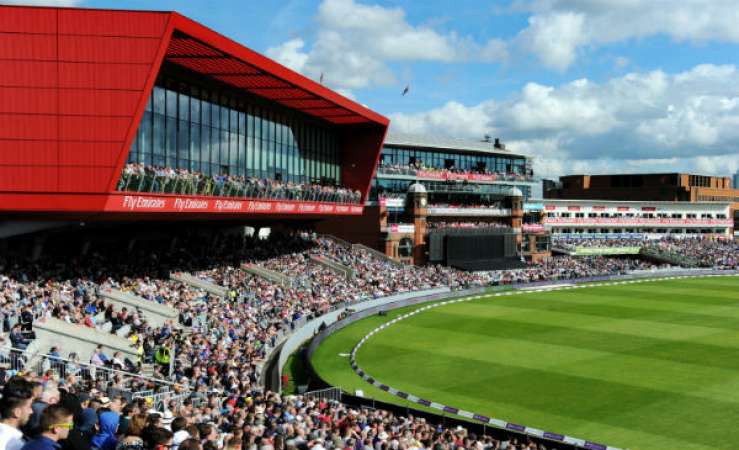 Located In: Greater Manchester, England
Seating Capacity: 26,000 (International) & 19,000 (Domestic)
Established In: 1857
Current Home: Lancashire County, England National Team
At number 10, we have Old Trafford in Manchester, England. Not to be confused with the iconic home ground of Manchester United, Old Trafford Cricket Stadium is just five minutes away from the famous football stadium.
Established in 1857, it as much seeps in heritage as the Old Trafford football ground. It is also third in the list of stadiums that have hosted the most test matches in England after The Lords and The Oval.
Read More: Is Big Bash bigger Than IPL? Detailed Comparison & Stats In 2023
9. HPCA Stadium (Dharamshala) – India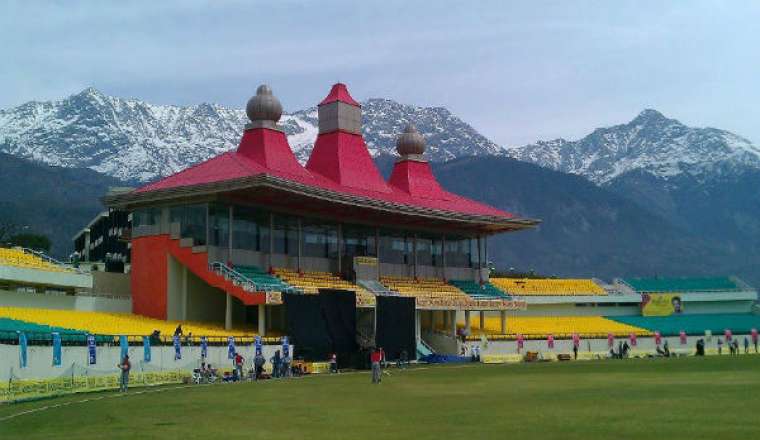 Located In: Dharamshala, Himachal Pradesh, India
Seating Capacity: 23,000
Established In: 2003
Current Home: Indian Cricket Team, Himachal Pradesh State Team, Punjab Kings
At number 9 in our list of cricket stadiums. we have Dharamshala Stadium in Dharamshala city of Himachal Pradesh. One of the most beautiful stadiums in the whole world, it has the snow-capped peaks of the Himalayas in the background and is situated 4,780 ft above sea level.
It is the home ground of the Himachal Pradesh team in the Ranji Trophy and has hosted home games of Kings XI Punjab in the IPL.
8. The WACA – Australia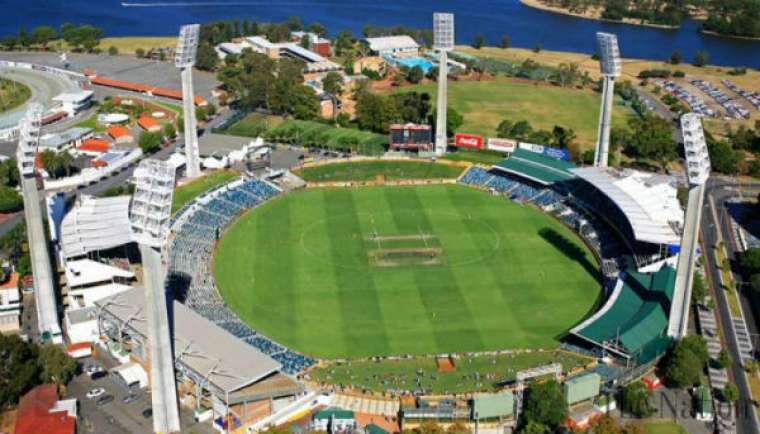 Located In: East Perth, Western Australia
Seating Capacity: 20,000
Established In: 1890
Current Home: Western Australia Cricket Team
At number 8 on our list, we have The WACA, which stands for West Australian Cricket Association and is located in Perth, Australia. It has been a really popular venue for Test matches since the 1970s.
Its proximity to the sea helps the bowlers to swing the ball to a great degree as the sea breeze aids them. Its pitch is one of the fastest pitches in the world, so it is often called "Fast bowlers Paradise."
7. Eden Park – New Zealand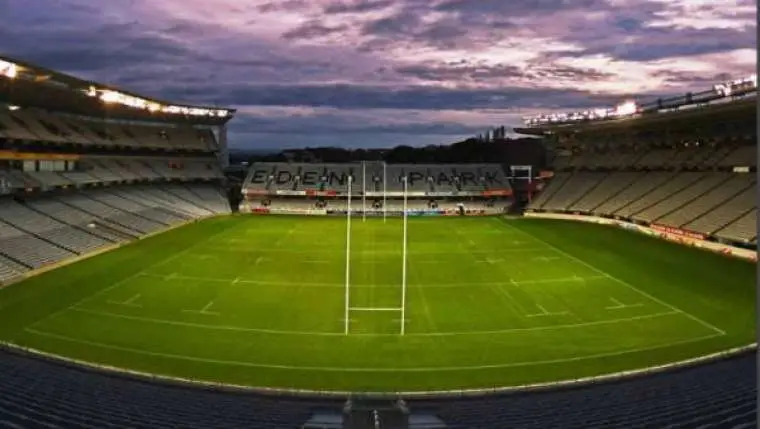 Located In: Kingsland, New Zealand
Seating Capacity: 42,000
Established In: 1900
Current Home: Auckland Cricket Team
The number 7 spot on our list of cricket stadiums is Eden Park in Auckland, New Zealand. It is by far one of the biggest Cricket stadiums in New Zealand, and its gorgeous location and great weather have made it a favorite of many great cricketers.
It has short boundaries with a fast outfield, and thus is a delight for batsmen to see the ball race to the boundary while fast bowlers enjoy its pitch that gives them great swing. All in all, it is a great stadium to watch good cricket.
6. The Wanderers – South Africa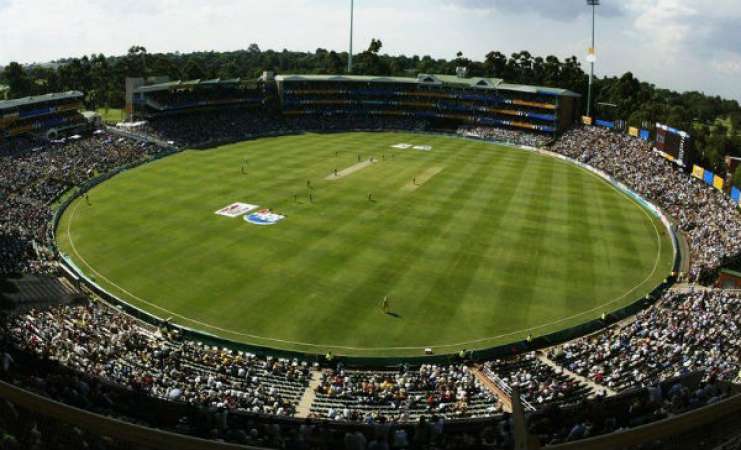 Located In: Illovo, Sandton, Johannesburg
Seating Capacity: 34,000
Established In: 1956
Current Home: Gauteng Cricket Club, Joburg Super Kings
At number 6 on our list, we have The Wanderers in Johannesburg, South Africa. Wanderers is to South Africa what Lords is to England, and so it's also called the "home of South African Cricket." Built back in 1956, it hosted the first-ever Test that was played in South Africa.
In recent times it hosted the World Cup final in 2003 and the T20 World Cup final in 2007. It was also the place where South Africa made the highest successful run chase in history when they chased down Australia's 434.
5. The Oval – England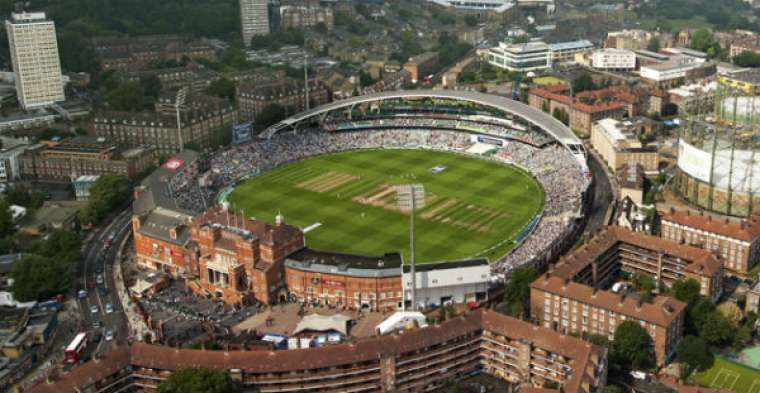 Located In: Kennington, London
Seating Capacity: 27,500
Established In: 1845
Current Home: Surrey County Cricket Club
At number 5 on our list, we have The Oval in Kensington, London. Just like The Lords, The Oval is one of the most iconic and historic cricket stadiums.
It was the venue for the first-ever Test Cricket Match in England that was against Australia, and over the years, many memorable Ashes matches have been fought at this stadium. Apart from cricket, The Oval was also the venue of the first-ever FA Cup final.
4. Eden Gardens – India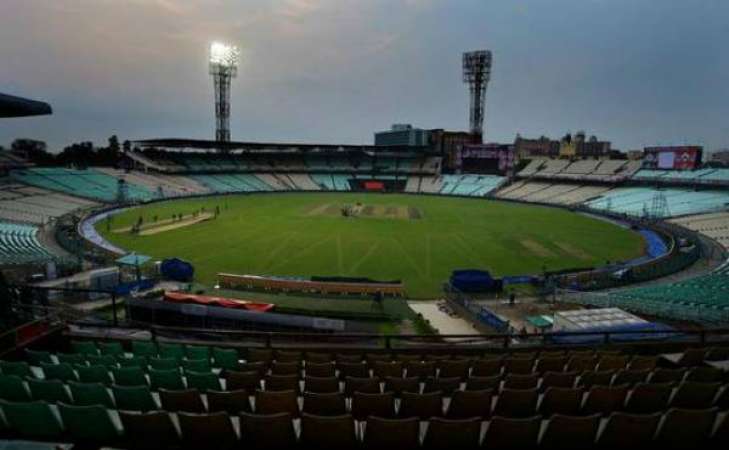 Located In: Kolkata, West Bengal, India
Seating Capacity: 66,000
Established In: 1864
Current Home: Bengla Cricket Teams, Indian Cricket Teams, Kolkata Knight Riders
At number 4 on our list of cricket stadiums is Eden Gardens in Kolkata, India. Eden Gardens is one of the most iconic cricket stadiums in the world, and with a capacity of 90,000, it is second to only Melbourne Cricket Ground.
Apart from the sheer beauty of this stadium, what actually makes it special are the fans. India is probably the most cricket-crazy nation in the world, and the atmosphere when India plays here is out of this world.
3. Sydney Cricket Ground (SCG) – Australia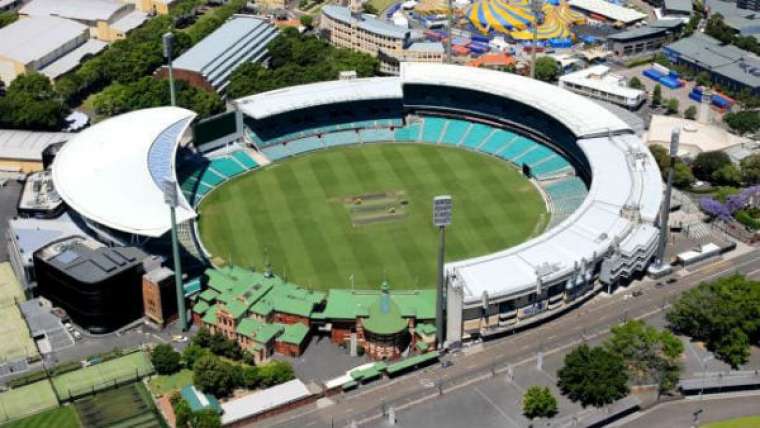 Located In: Moore Park, Sydney, New South Wales
Seating Capacity: 48,000
Established In: 1851
Current Home: Australian Cricket Team, New South Wales Cricket Team, Sydney Sixers
At number 3 on our list is Sydney Cricket Stadium in Australia, which is also known as SCG. The SCG is also a multi-sport stadium that hosts international cricket matches along with football and rugby matches.
A really popular venue since its establishment in 1864, it has been the scene of many memorable matches and also a controversial incident involving Harbhajan Singh and Andrew Symonds.
2. Melbourne Cricket Ground (MCG) – Australia
Located In: East Melbourne, Victoria, Australia
Seating Capacity: 1,24,000
Established In: 1853
Current Home: Australian Cricket Team, Victoria Cricket Team, Melbourne Stars
Number 2 on our list we have the Melbourne Cricket Ground in Australia. It is one of the most beautiful stadiums in the world and has a lot of history to it. MCG has hosted the first-ever Test match and also the first-ever ODI.
And apart from that, it has been the scene of two World Cup finals as well. It is one of the largest cricket grounds in the world, with a capacity of 95,000. It is actually a multi-sports stadium as rugby and football are also played here.
1. The Lord's Cricket Ground – England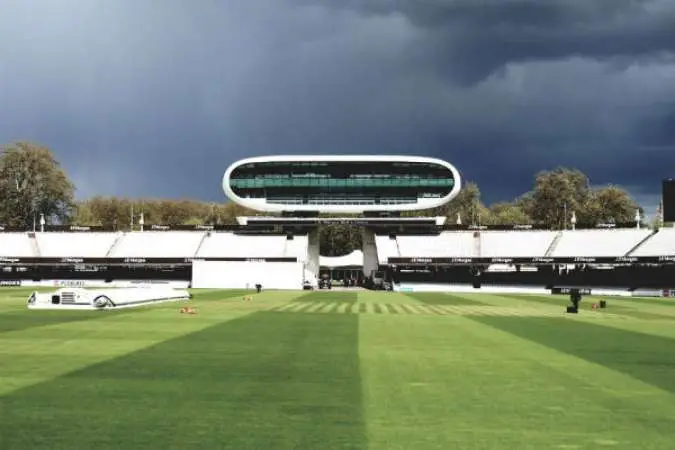 Located In: St John's Wood, London, England
Seating Capacity: 31,100
Established In: 1814
Current Home: Marylebone Cricket Club, Middlesex County Club
The Lord's in England is undoubtedly the biggest and the best cricket stadium in the world. The most historic cricket stadium in the world, Lord's, has earned praise as the "home of cricket."
Thomas Lord established this stadium way back in 1814. And since then, this ground has become famous as one of the finest and premier cricket grounds in the whole world.
Lord's Cricket Ground already hosted the most number of World Cup finals (1975, 1979, 1983, 1999). For players, it is a great honor to be able to play here. And for hardcore cricket fans, Lord's is no less than a site of pilgrimage.
Conclusion
These stadiums on our list of cricket stadiums in 2023 are some of the best and most iconic stadiums in the world, and a true cricket fan should experience a cricket match in each of these at least once in his life.
Biggest Cricket Stadiums | Infographics
Our Popular Post: How To Play The Cover Drive In Cricket? Perfect Techniques (Explained!)
FAQs
Q. Which is the biggest cricket stadium in the world?
More than 132,000 people can be accommodated at the brand-new Narendra Modi Stadium, which was inaugurated earlier this year by the President of India. As a result, it surpasses the Melbourne Cricket Ground (M.C.G.) in Australia as the world's largest cricket stadium by seating capacity.
Q. Who invented cricket?
According to experts, cricket was invented during Saxon or Norman times by children living in the Weald, an area of dense woodlands and clearings in southeast England. Now cricket is the most popular sport in the world, with millions of fans.
Q. How many cricket stadiums are in India?
Among other countries, India has the most international cricket venues, with 52 – 29 more than England, with 23. India hosted its first international cricket match in December 1933, when the India-England Test was played at the Gymkhana Ground in Bombay.
Q. Which is the most beautiful cricket stadium in India?
Dharamshala, Himachal Pradesh Cricket Association Stadium. The home stadium of Kings XI Punjab, located in picturesque Dharamshala at 4780 feet above sea level, is one of the most beautiful stadiums in the world.
Last Updated On: May 2023