Christian Mate Pulisic, famously known as just Christian Pulisic, currently plays as a winger for the Premier League side Chelsea. Besides, he also played as an attacking midfielder for the United States national football team. A product of the youth academy system of German Bundesliga side Borussia Dortmund, Pulisic first came into prominence while playing for the club in 2016.
| | |
| --- | --- |
| Full Name | Christian Pulisic |
| Date of Birth | September 18, 1998 |
| Age | 24 years old |
| Profession | Soccer Player |
| Marital status | Single |
| Children | N/A |
| Spouse | Single |
| Height | 5'10" feet |
| Weight | 161 lbs |
| Siblings | Unknown |
| Father Name | Mark Pulisic |
| Net worth | $15 million |
Christian Pulisic Biography, Net Worth, and Other Interesting Facts
He instantly created a sensation over the German media after making his debut at the age of just 17 in 2016. Chelsea then bought him for $73 million ahead of the 2019-20 Premier League season. That transfer made him the most expansive American footballer of all time. Besides his club success, he also made his international debut for the US team in 2016. Shortly after, he became the captain of his country.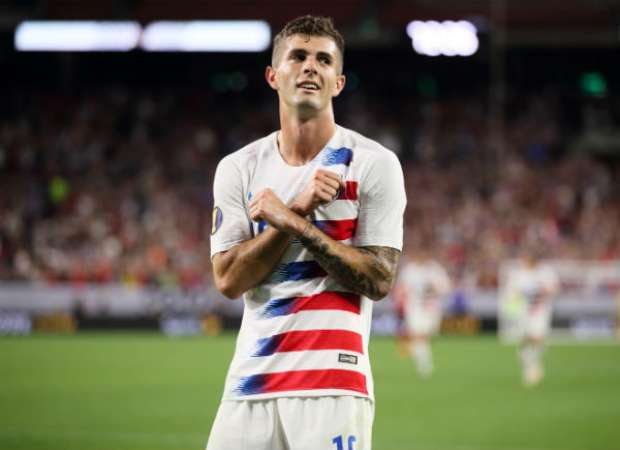 Christian Pulisic Early Career
He started playing for the Brackley Town youth academy at the age of just seven. Shortly after, his father became the general manager of the Detroit Ignition club in 2000. At that time, he also started playing for the Michigan Rush. He then started practicing in the PA Classics club, an affiliate of the USA Soccer Development Academy. During that time, he also played started playing occasionally for the Harrisburg City Islanders.
Pulisic continued playing for the Penn FC during his teenage years. He first caught the eyes of German Bundesliga side Borussia Dortmund due to his impeccable skills and brilliant dribbling abilities. The club then signed him in February 2015 when he was just 16 years old. After playing a few matches for the U17 side, he has earned his promotion to the U19 squad in the summer of 2015. In his debut season, he scored 10 goals and provided 8 assists in just 15 matches.
Christian Pulisic Borussia Dortmund Career
He has earned his promotion to the senior squad of Borussia Dortmund in January 2016. In his first two friendly matches during the winter break, he scored a goal while assisting another. He then played his first full-length match against Union Berlin on 24th January 2016. Shortly after, he made his Bundesliga debut against FC Ingolstadt on 30th January 2016. He then made his UEFA Europa League debut against FC Porto on 18th February 2016.
Pulisic recorded his first Bundesliga start in a match against Bayer Leverkusen on 21st February 2016. He scored his first Bundesliga goal in a match against Hamburger SV on 17th April 2016. That goal achieved him the feat to become the youngest non-German to score in German Bundesliga. He then started playing regularly for Borussia Dortmund alongside Marco Reus and İlkay Gündoğan.
He made his UEFA Champions League debut against Legia Warsaw on 15th September 2016. Pulisic then marked a brilliant assist in the UCL against one of the richest football clubs, Real Madrid, in that same month. He signed a contract extension with the club on 23rd January 2017 that made him stay at the club till 2020. Shortly after, he scored his first UEFA Champions League goal against Benfica on 8th March 2017. He then scored his first DFL-Supercup goal against Bayern Munich on 5th August 2017.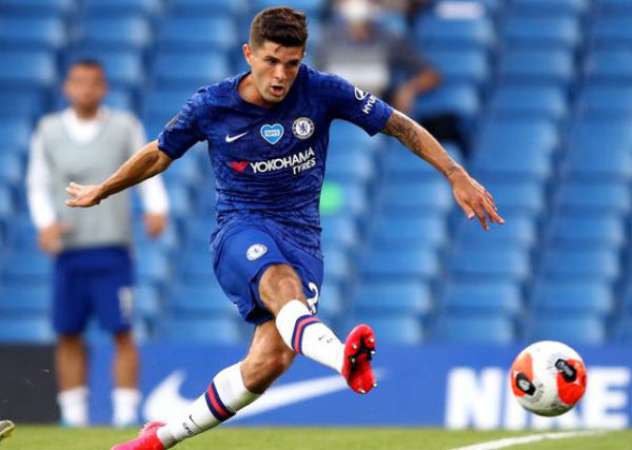 Christian Pulisic Chelsea Career
Pulisic took his transfer to one of the Premier League champions, Chelsea, on 2nd January 2019. He recorded an unbelievable $73 million (£57.6 million) transfer fee making him the most expansive American footballer of all time. He also became the second most expansive transfer from Borussia Dortmund, right behind Barcelona star Ousmane Dembélé. Pulisic made his Premier League debut in a match against Manchester United on 11th august 2019.
He scored his first hat-trick against Burnley on 26th October 2019. With that feat, he became the youngest player of Chelsea to score a Premier League hat trick. Shortly after, he scored his first UEFA Champions League goal against Valencia on 27th November 2019. Right before the COVID crisis in England, he suffered an injury. After the lockdown gets over, he made his comeback and scored his first goal against Aston Villa on 21st June 2020.
Christian Pulisic International Career
Since he started gaining prominence in his club career, Pulisic also started representing the U15 and U17 sides of the United States. He led his country as the captain in the 2015 FIFA U-17 World Cup. Pulisic also received the opportunity to play for Croatia which he declined. He continued to play for the U17 side of America and scores 20 goals in 34 international games. Shortly after, he earned his first senior team call-up on 27th March 2016 to participate in the World Cup qualifying game.
He made his first international debut for the USA senior team in a match against Guatemala on 30th March 2016. Pulisic then took part in the Copa América Centenario hosted by the United States. In that tournament, he became the youngest soccer player ever to score in an international match against Bolivia. He then scored his first FIFA World Cup qualifier goal against Saint Vincent and the Grenadines on 2nd September 2016.
Pulisic then scored back-to-back goals against Panama as well as Trinidad and Tobago in the FIFA World Cup qualifier. He also became the top scorer of the fifth round after scoring five goals. However, the United States failed to qualify for the FIFA World Cup despite his brilliant performance. He then captained the USA soccer team for the first time in a friendly against Italy on 20th November 2018.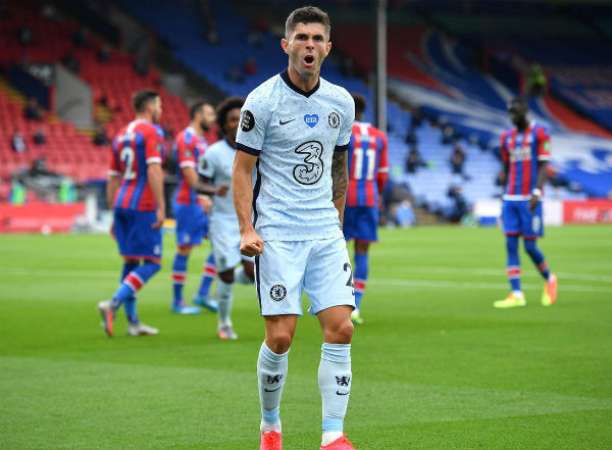 Christian Pulisic Family and Personal Life
Mate Pulišic, the grandfather of Christian Pulisic, was actually born on the island of Olib in Croatia. He then moved to Germany after obtaining Croatian citizenship to avoid getting a work visa in Germany. Christian Pulisic is the youngest child of Mark Pulisic and Kelley Pulisic. Both of his parents played soccer during their time at George Mason University.
His father, Mark Pulisic, also played professional indoor soccer for Harrisburg Heat during the 1990s. He then became a soccer coach for both youth and professional teams. Christian has a cousin named Will Pulisic who currently plays for the German Bundesliga side Borussia Dortmund. Besides, he also represented the U17 side of the United States alongside Christian.
Christian Pulisic Childhood
Pulisic was born on 18th September 1998 in the Hershey community of Pennsylvania, United States. His last name, Pulisic, was actually derived from the Croatian city called Pula. He grew up cheering for several other teams besides soccer teams, such as the New York Jets and Philadelphia 76ers. During his childhood days, he spent some time in Tackley, a beautiful village near Oxford, England.
Christian Pulisic Net Worth
According to the current financial report of 2022, the net worth of Christian Pulisic is estimated to be around $15 million. He currently earns around $4 million per year for his current club Chelsea. Besides, he also earns quite a lot for his appearance on the United States soccer team. He currently has several endorsement deals under his name. Pulisic is currently associated with some of the biggest brands like Hershey, Gatorade, and Nike.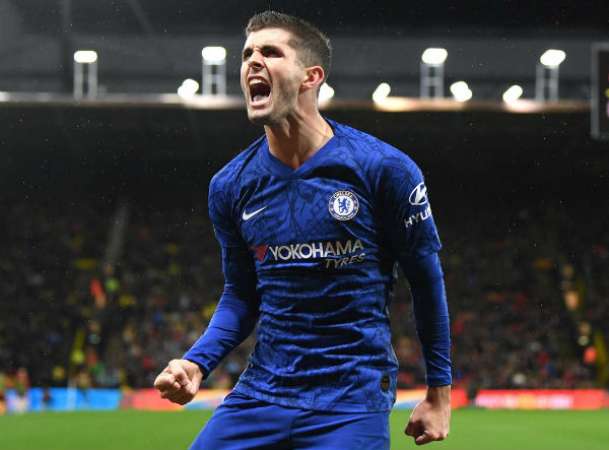 Christian Pulisic Awards
Besides helping Borussia Dortmund to win the DFB-Pokal in 2016 and helping the United States to become the runner-up in the CONCACAF Gold Cup in 2019, he has many individual accolades under his name. Some of the most notable awards among those are as follows.
USA Soccer Young Male Athlete of the Year 2016
UEFA Champions League Breakthrough XI 2016
USA Soccer Male Athlete of the Year – 2 Times [2017 and 2019]
Kopa Trophy – Runner-up 2018
CONCACAF Best XI 2017
CONCACAF Gold Cup Best Young Player Award 2019
FAQ Regarding Christian Pulisic
Q. Why is Christian Pulisic so famous?
Pulisic became famous for playing in, assisting, and scoring in the UEFA Champions League and winning the DFB Cup over Eintracht Frankfurt in May 2017 because he was the youngest American to win a major European trophy.
Q. What is the current net worth of Christian Pulisic?
There is no exact figure for Pulisic's net worth, but it is estimated to be around $10 million (£8m).
Q. Does Christian Pulisic believe in God?
Christian Pulisic, the American midfielder, said. "I feel like there's always someone around me."   "My faith in God has grown significantly in the past year, especially since I'm here alone".                                        
Q. What does the tattoo of Christian Pulisic say?
Christian Pulisic has four tattoos that are very prominent 'Eagle and Flag' Tattoo, The player's left shoulder and upper arm are covered by a tattoo of a giant American bald eagle. A quote tattoo, a sculpture tattoo, and a 'Tiger and Date' tattoo.                                     
Q. What is the current salary of Christian Pulisic?
According to reports, Pulisic earns £145,000 ($188,000) a week, $916,965.83 a month, and $11,003,590 a year. Christian Pulisic is estimated to be worth around $15 million according to Celebrity Net Worth.