Discovery is not just known for delivering outstanding programs and documentaries on the planet and the animal world, but it is also known for its brilliant golf magazine called Golf Digest. And each year, for a very long time, they have published Golf Digest hot list to acknowledge the best clubs.
This year is no different as they have again come up with a new list covering everything from drivers to putters. And here are our top picks from this year's list that you can entirely rely on.
Golf Digest Hot List – Best Of 2022
Golf is one of the most popular sports in the world and is also one of the richest sports you can ever try. But you do need the best clubs to stand out from the crowd. And here goes our top picks from the Golf Digest hot list of this year from every segment.
1. Ping G425 Max/SFT/LST – Best Golf Drivers In Golf Digest
Talking about the best drivers in the Golf Digest hot list 2022, we have the all-new variants of G425 from the house of Ping. The new G425 line now has three variants; Max, SFT, and LST. All these three drivers are specially designed to generate a greater moment of inertia.
Ping has combined the technologies that they have adopted in G400 Max and G410 Plus to create this stunning G425 series. The low-spin (LST) variant and the anti-slice (SFT) variant can even do wonder if you are a pro player.
With a tested MOI of nearly 10,000 GMs/CM2, this brilliant driver is now available only at around $500 at various stores. Although it may feel like a substantial initial investment, it will definitely be a price to pay if you want to rectify your off-center hits.
Don't Miss: Best Budget-Friendly Golf Drivers To Try In 2022
2. PXG 0211 – Best Fairway Wood In Golf Digest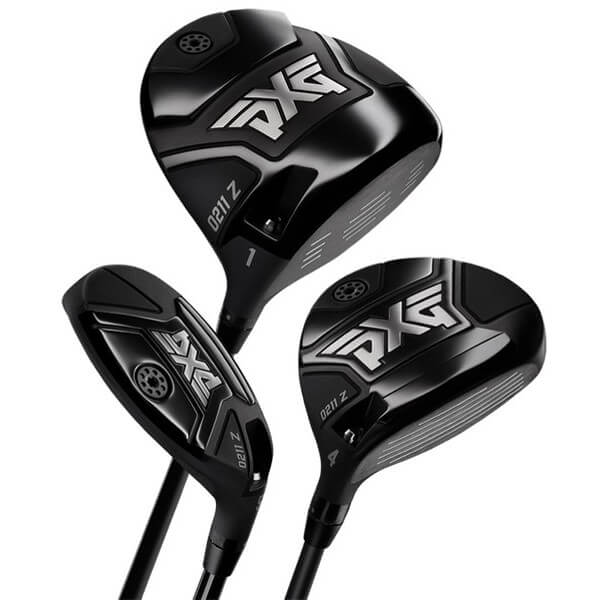 A good fairway wood is probably an essential club after driver to initiate a great game. And PXG 0211 is the unsung champion of this segment in the new Golf Digest Hot List. Comes in just above the $300 mark, this fairway wood does come at an unexpected price.
By delivering versatility, this wood improves the confidence level of any golfer. It comes with a more extensive profile that eliminates the chance of off-center hits to improve accuracy and precision. PXG has also used a combination of premium materials to work on its longevity.
Primarily made of a titanium alloy called Ti412, this wood has the perfect balance of sturdiness and supreme precision.
3. Mizuno CLK – Best Hybrid Wood In Golf Digest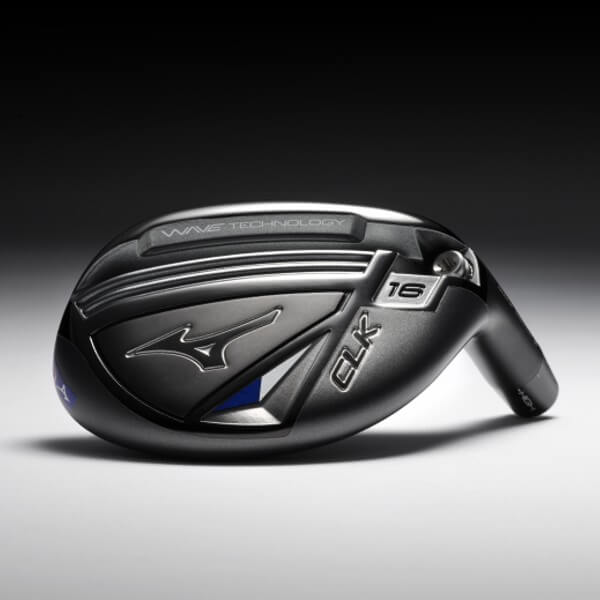 With its distinctive Japanese architecture and design, Mizuno has achieved its place in the new 2022 golf digest hot list, all thanks to its unique hybrid wood called the Mizuno CLK. They have designed this club as a sharpshooter to improve precision.
Made of rare maraging-steel alloy, this wood assures extra ball speed when you need it the most. Besides, it will also have an improved faceplate that will not only create a precise hit but will also last longer.
If you are looking for a lower loft, it is also the one to get under the $250 price bracket. And you may not know, but some of the hottest female golfers are the true admirers of this brilliant hybrid wood.
4. Ping i210 – Best Players Iron In Golf Digest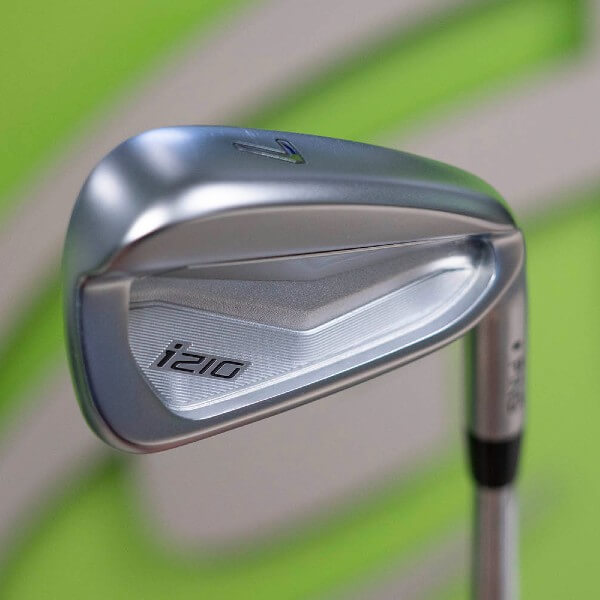 Ping has implemented their all-new iron technology to create the stunning i210 players iron and i500 distance iron. They have implemented a back-cavity design to achieve a perfect balance to create a faster wood swing to create more power.
Comes with a hollow-body design with a larger face size, this i210 model is truly a beast in the Golf Digest hot list of this year. Ping has created a brilliant hybrid by implementing their technologies from the previous G400 and G700 irons.
We have found an unimaginable similarity with its predecessor i200 as well. And if you want a professional stick and don't have a budget constraint, you can definitely opt for i500 instead of i210.
5. PXG 0311 P GEN3 – Best Players Distance Iron In Golf Digest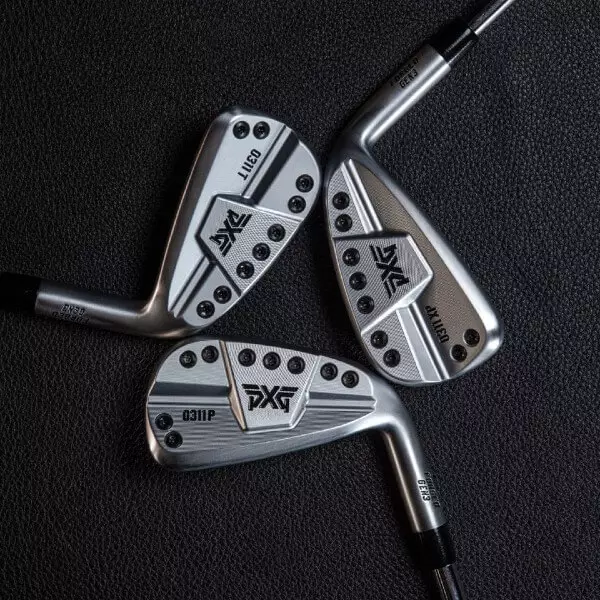 There are several players' distance irons that caught our eyes on the Golf Digest 2022 Hot List. But nothing can deliver the same performance as the 0311 P GEN3 model from the house of PXG. And this time, they have launched this club within just $250.
It comes with a unique 8620 carbon-steel clubhead that features an unmatched geometry to improve precision. Besides, the backside of this iron is computer-assisted milled to create a robust body that has a thin wall. But they didn't compromise the quality factor.
PXG replaced the polymer that they have used in its predecessors to create a more impactful reactor in the 0311 line. The face measures just 1.5mm thin that delivers a brilliant feel. Besides, it is quite a budget-friendly choice you can get this year.
6. Cobra Radspeed – Best Game-Improvement Iron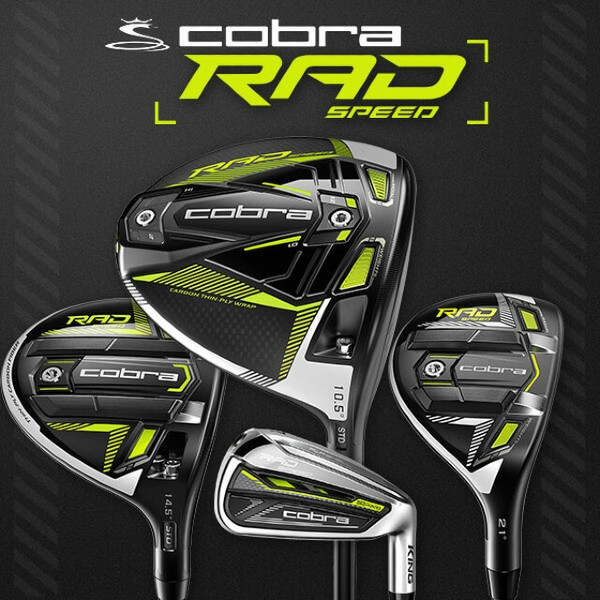 Cobra has implemented two technologies, AI-assisted design and 3D printing, to create this stunning Radspeed game-improvement iron that has already cemented its place in the Golf Digest hot list of this year. It comes with a cavity badge which is created to a new level.
Comes with a less flashy design, this brilliant wood is made of 17-4 stainless steel that is not just sturdy but allows extra bounce. Besides, it has a variable thickness feature in the faceplate that generates more rebound and speed.
Featuring black carbon-fiber strips, this wood comes with a thinner and sleeker topline that further assures improved stability. It also delivers a low center of gravity to create more power in the lesser swing. And in just under $130, this GI iron is truly a beast.
7. Callaway Big Bertha B21 – Best Super Game-Improvement Iron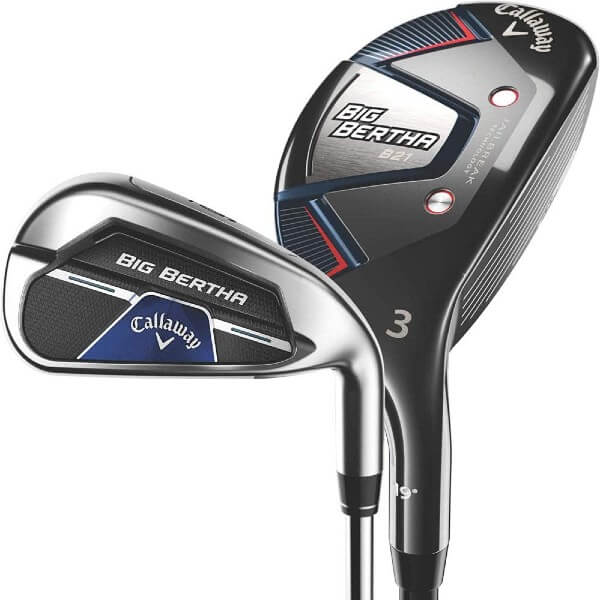 If you are looking for a rusty swing with utmost precision, you should check out the Big Bertha B21 from the house of Callaway that has recently achieved its place in the Golf Digest hot list in 2022. It is probably the only super GI that is ideally suited for high handicappers.
From launch speed to superior precision, from forgiveness to total distance, you just name any, and this club dominates in all the segments. Callaway also implemented an AI-assisted design to forger a wood that everyone loves to play with, especially at tournaments.
This club has an active cup face that is primarily made of urethane with microscopic glass bubbles at the core to deliver a superior feel. Besides, it has a bigger topline and larger offset to achieve an ideal contact with the golf balls.
8. TaylorMade Milled Grind 2.0/Hi-Toe – Best Golf Wedge In Golf Digest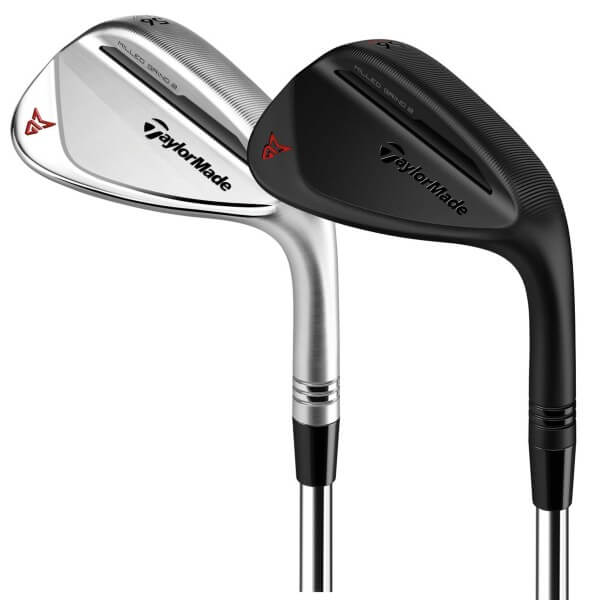 TaylorMade is not just known for manufacturing some of the best clubs on the Golf Digest Hot List; it is probably the only company that supplies premium clubs to some of the greatest golfers of all time. And this time, they have collaborated with Tiger Woods to make this brilliant wedge.
This innovative Milled Grind 2.0/Hi-Toe from the house of TaylorMade has narrower grooves, more in number than its predecessors. It is also topped with a sharper edge to add more groove friction to deliver unmatched performance.
Tiger Woods himself has delivered his data and helped TaylorMade to build this one-of-a-kind stick. However, it now comes under a $170 price bracket which is truly unbelievable.
9. Bettinardi Queen B – Best Blade Putters In Golf Digest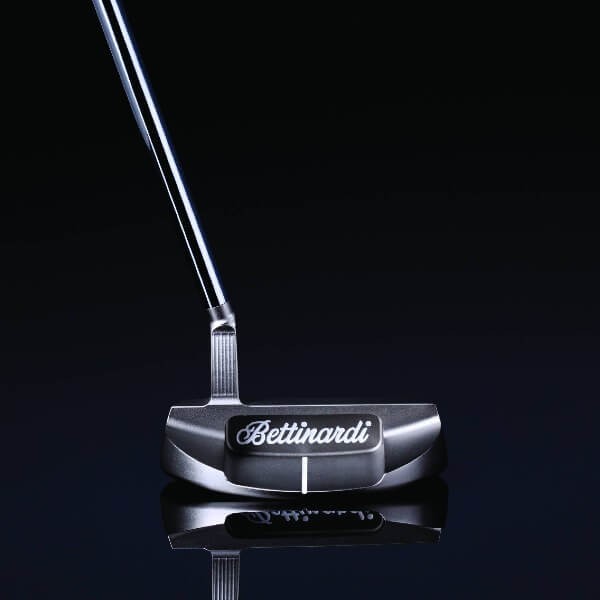 Famous golf club designer Robert J. Bettinardi has implemented his superior technique and master craftsmanship to deliver this spectacular beauty called the Queen B. And as expected, it is by the best blade putters in the Golf Digest hot list of irons in 2022.
It is a one-piece blade putter that has a different shape and architecture than its predecessors. And it now comes with a one-piece carbon-steel design fully milled by CNC. It not just delivers a more apparent expression but also assists in generating faster speed and more power.
This putter has a broader flange with a tour-grade topline to make it look sleek. Besides, it comes in a rose gold PVD finish that further enhances its beauty. And the price bracket of just $400 is truly the win-win factor for this brilliant club.
10. Bettinardi Inovai 7.0 – Best Mallet Putters In Golf Digest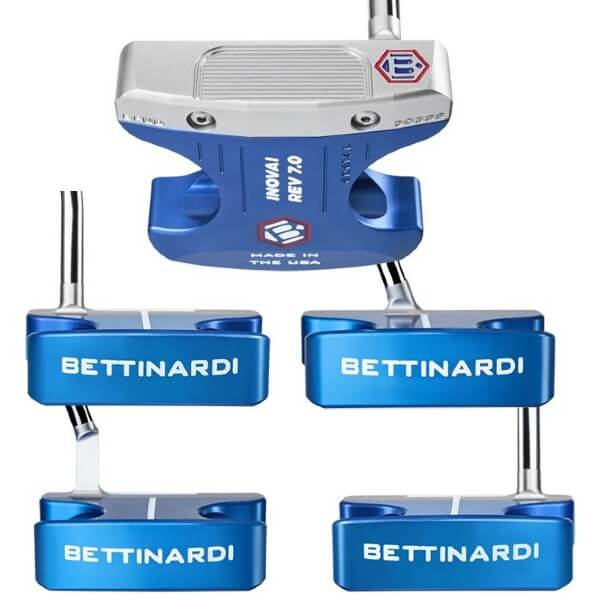 Another masterpiece designed by Robert J. Bettinardi, the all-new Inovai 7.0, is truly the unmatched champion in the mallet putter category of the recent Golf Digest Hot List. And it comes within just a $400 price bracket in the USA, a feat that has been unmatched till now.
It delivers better stability to eliminate off-center hits completely. The company itself claims that it can generate the highest moment of inertia among its whole line. They also adopted this shape to tribute the US Open victory of Jim Furyk in 2003.
It comes with a military-grade fully-aluminum body that is not just sturdy but also delivers absolute precision and hitting power. This putter comes with a hollo body to create a low CG for a better swing speed while maintaining absolute accuracy.
Conclusion
So, here are the best clubs from this year's Golf Digest Hot List. But yes, you need to choose your clubs according to your skill level and budget. It is better to go for a straighter and a cheaper one if you are a newbie in this field. And you can go for more advanced equipment if you already consider yourself a pro.
That's all for this list! Feel free to send us your suggestions and feedback in the comment box below!
FAQs Regarding Golf Digest Hot List 2022
Q. When does the golf digest hot list come out?
There are no hard and fast rules about the exact timing of the Golf Digest Hot List. However, they prefer to publish it at the start of a year to tribute the best golf clubs and equipment. They consider more than 250 entries each year and select the top products among those to give a tribute and to make the Hot List.
Q. What month does the golf digest hot list come out?
Typically, Golf Digest publishes its Hot List each year at the end of January or early February. Most golf manufacturers launch their new equipment during November and December. So, Golf Digest considers those new pieces, analyzes them, and publishes their new list early next year.
Q. What issue is the Golf Digest Hot List?
Although they also publish the Hot List on their Golf Digest magazine (paper and digital) version, Golf Digest emphasizes online platforms to publish their main list that everyone can read for free nowadays. And in most years, they publish this unique list of the best golf clubs at the end of January or early February.
Q. What are the best clubs in Golf Digest hot list in 2022?
There are ten segments where Golf Digest chose their best products. Talking about the drivers, they liked Ping G425 Max/SFT/LST. And if you speak about fairway or hybrid, their best bet is for PXG 0211 and Mizuno CLK. Golf Digest also selects Ping i210 and PXG 0311 P GEN3 as their favorite iron and distance iron.
Last Updated On: May 2023