Boxing is one of the most historic and famous sports of all time. And today, we are going to give you a brief review of the top 10 Greatest Boxers of all time.
Boxing is a combat sport in which two people engage in a contest of strength, speed, reflexes, endurance, and will by throwing punches with gloved hands against each other. It is one of the highest-paying sports and a tough one indeed.
Amateur boxing is both an Olympic and Commonwealth sport and is a common fixture in most major international games.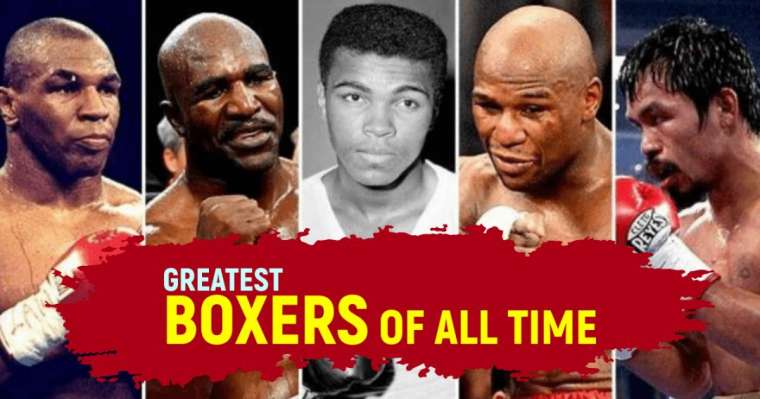 Greatest Boxers Of All Time
Starting from the legendary boxers of the pre-modern era to the best boxer in the world right now, we compiled a list of all the notable boxers who put their mark on sports history. And here, we present the whole history of boxers along with their achievements and accolades.
Let's start with the list of the Greatest Heavyweight Boxers of all time.
1. Joe Louis – Legendary Boxer
Louis was a heavyweight boxer, and his weight was 190 pounds. Pep was also a heavyweight boxer, but he weighed only 155 pounds. On December 14th, 1941, they fought for 12 rounds in New York City's Madison Square Garden.
The fight was broadcasted on the radio by the American Broadcasting Company to millions of listeners all across America.
Joe Louis Record
Joe Louis is often known as "The Man Who Beat Hitler." He is referred to as the brown bomber and was considered an American Icon. He has a record of winning 66 matches, losing 3, and 52 knock-out winnings.
Louis was a shining star for sure, with a great record. He was a national hero for the people of America and also a symbol of pride.
During the world war, he was more than just a boxer, and his fights had social, political, and international significance.
2. Muhammad Ali  – Best Boxer of All Time
Muhammad Ali had his boxing era from 1960 to 1981, and he was just marvelous in every aspect of boxing. He was outspoken, exciting, and an undefeated boxing champion in his time and was also the best entertainer in the boxing world.
Muhammad Ali Record
Muhammed had a record total of 56 wins, out of which 37 were knock-out wins. The best boxer in the world of all time had only 5 losses in his career.
He was also an activist and philanthropist who spoke up for the rights of people. Muhammad Ali is also among the greatest Muslim athletes in the world. Ali died on June 2, 2016, from a respiratory illness.
3. Sugar Ray Robinson – All-Time Greatest Boxer
Robinson had his boxing era from 1940 to 1965, and the majority of the people considered him the best pound-for-pound boxer in the world.
Sugar Ray Robinson Record
Ray had 173 wins, out of which 109 were knockout wins, 6 were draws, and 2 were no-contest matches. He was also the best boxing talent that the world had ever witnessed.
Surprisingly, many of his fans still consider that if he could practice today, he could be the best boxer in the world right now. He had amazing power in his punch to knock the opponent out.
4. Jack Johnson – Famous Boxer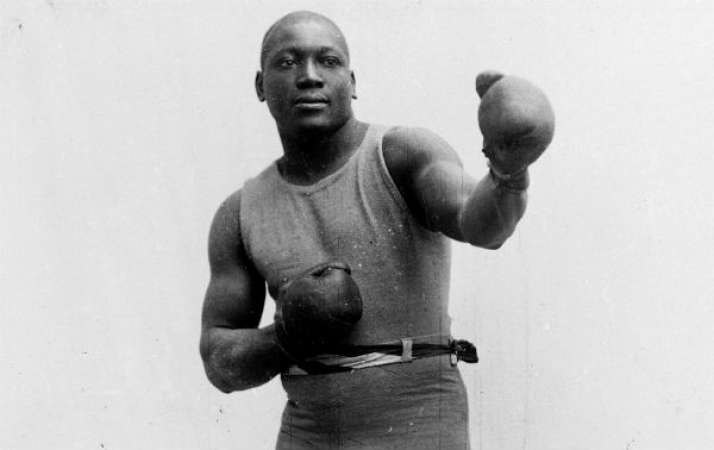 Legendary boxer Jack Johnson was the first American heavyweight champion before Roy Jones and Mohammad Ali. He had a boxing era from 1897 to 1945.
Jack was unbeatable for more than 10 years, and he used to humiliate his opponents by not letting them knock him out. He used to continuously beat his opponents in the ring and snatch his victory.
Jack Johnson Record
The presses used to abuse and discredit him, but he still was unbeaten. For more than 10 years, he was the most hated and the most famous African American on the earth. He had a record of 73 wins, out of which 40 were knockout wins, and he lost 13 matches.
5. Jack Dempsey – American Boxer
Boxing star Jack Dempsey is definitely among the most popular boxers in America. He is also famous for setting the highest purse records and attendance.
Jack also had the first million fights in his career. He was amongst the most brutal and entertaining boxers of all time.
Jack Dempsey's Career Record
He was a wild boxer in his time with a record of 66 wins, out of which 51 were knockout wins, and he lost 6 matches.
6. Mike Tyson – Greatest of All-Time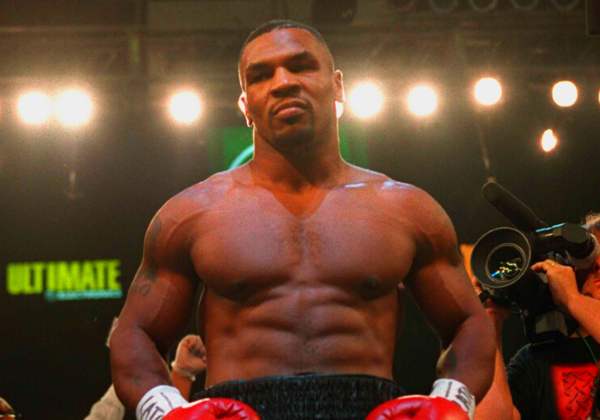 Mike Tyson is probably the second most famous boxer in the world after Muhammad Ali. The boxing era of Mike Tyson is from 1985 to 2005. He has been a legendary boxer in his time and is also considered one of the most controversial athletes of all time.
Mike Tyson Record
In the early 90s, Tyson was considered an unbeatable boxer who knocked out all the contenders who came in front of him. He has a record of 50 wins, out of which 44 were knock-out wins, and he lost 6 matches. He has been amongst the most talked about boxers of all time.
7. Julio Cesar Chavez – Greatest Mexican Boxer
Julio César Chávez Sr., a former Mexican professional boxer, competed from 1980 to 2005. A multi-world champion in three weight divisions, he is the father of Julio Jr. and Mario Chávez, both of whom are professional boxers.
Julio Cesar Chavez Record
Former boxer Julio Cesar Chavez had a boxing era from 1980 to 2005 and has a record that speaks for itself. He has a record of 107 wins and 80 knockouts and lost 6 matches.
Julio is a Mexican legend who had a record of 10 years without even a single loss.
He was considered a tough fighter who always entertained people with his boxing. He is known to be the greatest fighter in Mexico.
8. Rocky Marciano – Best Pound-for-Pound Boxer
Legendary boxer Rocky Marciano is amongst the hardest punchers of all time. He had a boxing era from 1948 to 1955, and he has a claim to fame for being the heavyweight champion who is undefeated.
Rocky Marciano Record
Rocky has a record of 49 wins, out of which 43 were knock-out wins and zero losses.
He had been a great boxer without any doubt in his time. His ranking is low because his competitors were not as strong as boxers like Muhammad Ali and Robinson.
9. Henry Armstrong – boxing fighters
Henry Armstrong is one of the greatest boxers of all time. His success took place during a time when boxing was not generally accepted by society. Armstrong also has the distinction of being the only boxer to have knocked out Joe Louis, the heavyweight champion at that time.
Henry Armstrong Record
He had a boxing era from 1931 to 1945, and he had 150 wins, out of which 100 were KO, and he lost 21  matches. He was the only boxer to have the titles of 3 world championships.
His career started on the losing end, but he gradually got on a winning streak.
He has also had 27 consecutive victories, and all of these were in knockouts. This accolade reflects his greatness in the boxing arena.
10. Willie Pep – Top Boxer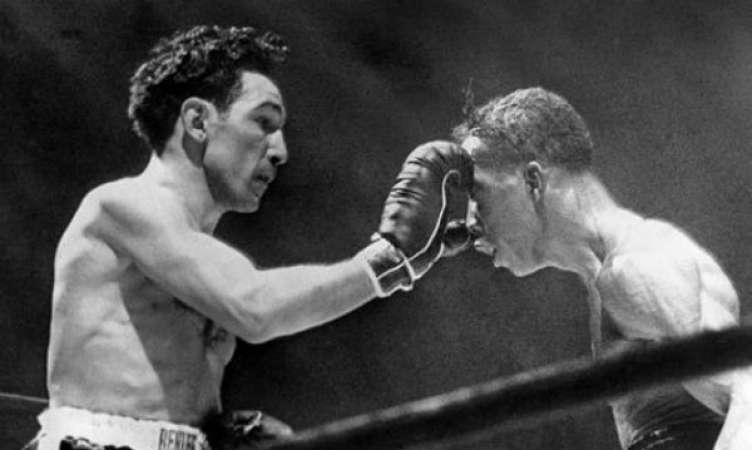 born on November 5th, 1924, in San Francisco, California. He was raised in a boxing family, with both parents being amateur fighters. From an early age, Willie recalls being surrounded by boxing rings and trainers shouting instructions at their students. As a result, he would spend most mornings training at the gym with his father or uncle before going to school.
Willie Pep Record
One of the Finest Boxers, Willie Pep, had a boxing era from 1940 to 1966 and has a record of 229 wins, out of which 65 are knockout wins.
He lost 11 matches in his career. Pep was the first featherweight champion in the world and has been the finest boxer of his time.
He surely deserves his place among the top 10 best boxers of all time.
Honorable Mention: Floyd Mayweather
Mayweather is often considered the best boxer in the world right now. Without a doubt, the best boxer in the world in 2022 has some amazing achievements under his name. Floyd Mayweather won the world titles in five weight classes and also achieved the Lineal Championship in four classes.
He currently has an unprecedented record of 50 out of 50 wins as of now. And 27 wins out of those came from straight knockouts. Mayweather achieved the Best Fighter ESPY Award six times till now.
He also achieved The Ring magazine's Fighter of the Year twice. ESPN named him the greatest pound-for-pound boxer of the last 25 years. And without a doubt, most of the richest athletes look merely small compared to Mayweather's net worth.
Conclusion
This was our list of the top 10 Greatest Boxers of all time. Feel free to give us your opinion in the comments down below.
Greatest Boxers Of All Time | Infographics
FAQs Regarding Greatest Boxers
Q. Who was the hardest hitter in boxing history?
A. Boxing legend Mike Tyson has been surpassed as the all-time hardest-hitting heavyweight by George Foreman. During his illustrious fighting career, 'Big' George, 71, won the heavyweight championship twice and was renowned for his destructive punching power.
Q. Who is the No 1 boxer of all time?
A. One of the greatest fighters in history was Muhammad Ali. Ali has won 56 of 61 outstanding fights in his career. Among the fighters he defeated was Joe Frazier in 1971, one of the strongest heavyweights. Heavyweight boxer Rocky Marciano is considered one of the greatest ever.
Q. Who is best, Muhammad Ali or Mike Tyson?
A. Tyson is better at power, speed, and defense than Ali. The three things that do boxing work are power, speed, and defense. Ali was a better warrior than Mike Tyson. Essentially, both were champions and amazing boxers of their era and are still regarded as the best athletes of all time.
Q. What boxer has beaten the most champions?
A. At 23, Floyd Mayweather Jr. holds the record for defeating the most titleholders in history. At the moment, Mayweather is retired, and Manny Pacquiao is still active and might overtake him before he retires.