Legendary former American boxer Muhammad Ali was the most prominent sports figure of his time. And he is also widely regarded as the greatest Muslim sportsman of all time. Retired French footballer and coach Zinedine Zidane, and another legendary American boxer, Mike Tyson, also deserve their mentions among the greatest Muslim athletes of all time.
Muslim athletes have earned a name in each and every sport that exists in the history of the world. This religion has produced the greatest boxers, footballers, cricketers, basketball players, hockey players, squash players, golfers, sprinters, wrestlers, etc.
Here we are going to make a list of the top 10 greatest Muslim athletes in history.
Greatest Muslim Athletes In History | 2023 Updates
10. Aamir Khan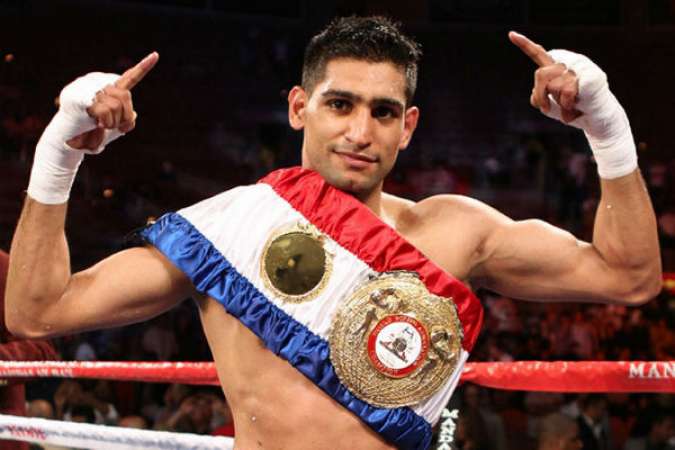 Born on 8th December 1986, Amir Iqbal Khan is an English professional boxer. His father is from Pakistan but now resides in England. He is a former four-time world champion by winning WBA (Regular), WBA (Super) twice, and IBF Light Welterweight titles.
He previously boxed in the lightweight division, where he held the Commonwealth, WBO Inter-Continental, and WBA International titles. Aamir Khan is the youngest British Olympic boxing medallist as he won silver at the 2004 Athens Olympics at the age of 17 years.
He is also one of the youngest British world champions ever, winning the WBA Light Welterweight title at age 22, and the second British Asian world champion after Jawaid Khaliq. He now holds the tenth place in our list of the greatest Muslim athletes in history.
9. Javed Miandad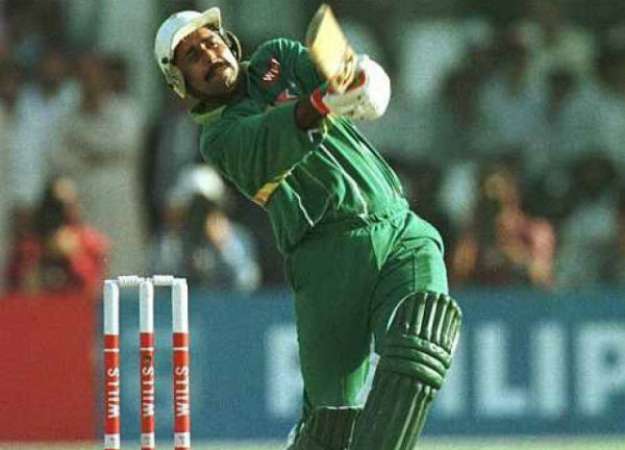 Mohammad Javed Miandad, popularly known as Javed Miandad, is a former Pakistani cricketer who played between 1975 and 1996. He is Pakistan's leading run-scorer in Test cricket. Many sports pundits described him as the greatest batsman Pakistan has ever produced.
He has served as a captain of the Pakistan national cricket team. Javed is widely known for his historic last-ball sixer against India in 1986 when 4 runs were required to win – winning an international game in that fashion for the first time.
After his playing career, he has remained the coach of the Pakistan cricket team on various occasions. Besides, he also held positions on the Pakistan Cricket Board. He had three coaching stints with the Pakistan national team. And now, he holds his place among the greatest Muslim athletes of all time.
8. Franck Ribery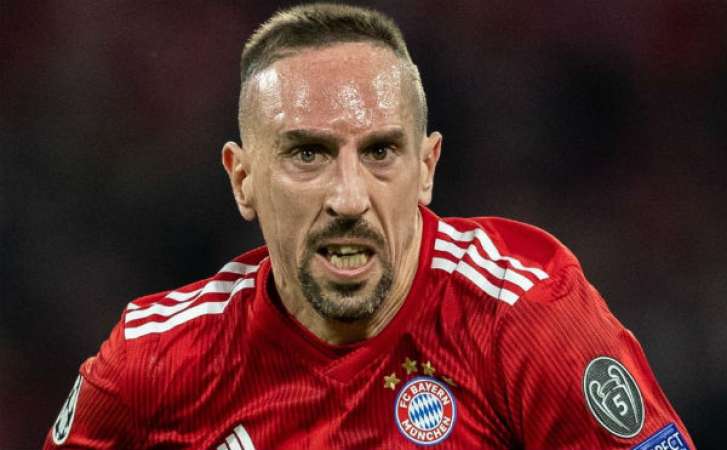 Footballer Franck Ribery is a French international player who played for the German club Bayern Munich in the Bundesliga and also for the France national football team.
He is known for his pace, energy, and great skill besides precise passing. Fans also regard him as being fast, tricky, and an excellent dribbler, with great control of the ball at his feet.
Since joining Bayern, he has been recognized on the world stage as one of the best French players of his generation. Besides, he now holds the eighth place in our list of the greatest Muslim athletes of all time.
7. Shahid Afridi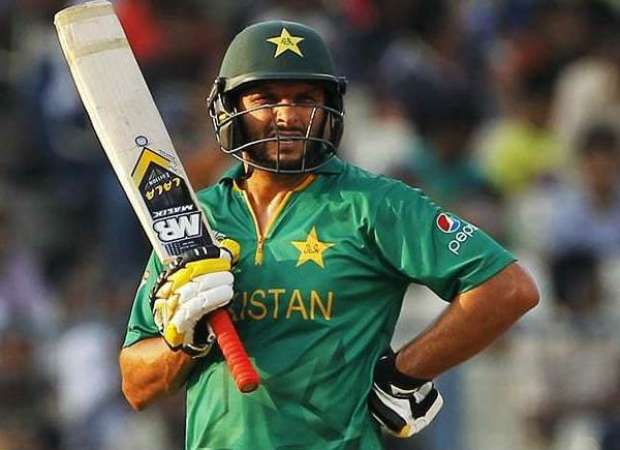 Afridi got so much fame that any big star even got jealous. He is one of the most well-known Pakistani cricketers who need no introduction to the world of cricket across the globe.
This Pakistani Pathan is known as "Boom Boom" among fans and "Lala" among his team members.
He is the most popular due to his aggressive batting style and holds a number of international records, including one of the fastest centuries in ODI's (37 balls), the longest six in the history of cricket, and one of the most numbers sixes.
6. Jahangir Khan – M

uslim Professional Athlete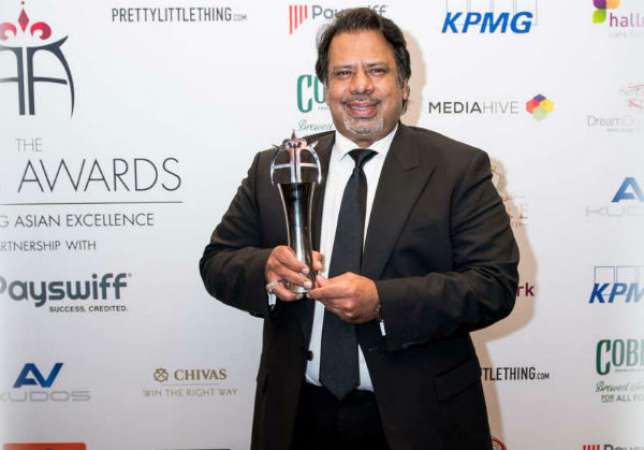 Fans still regard Jahangir Khan as one of the greatest squash players of all time. Moin Akhtar once cited an incident when he was in immigration at Sydney Airport. One fan of Jahangir came and said to Moin, "ooooh… you're from Jahangir Kahn's country".
He won an incredible 555 consecutive matches from 1981 to 1986. That feat is still quite famous as the longest winning streak of all time for an athlete in professional sports.
He currently serves as the President of the World Squash Federation since 2002. Besides, he now holds the sixth place among the greatest Muslim athletes of all time.
5. Kareem Abdul Jabbar – M

uslim NBA Players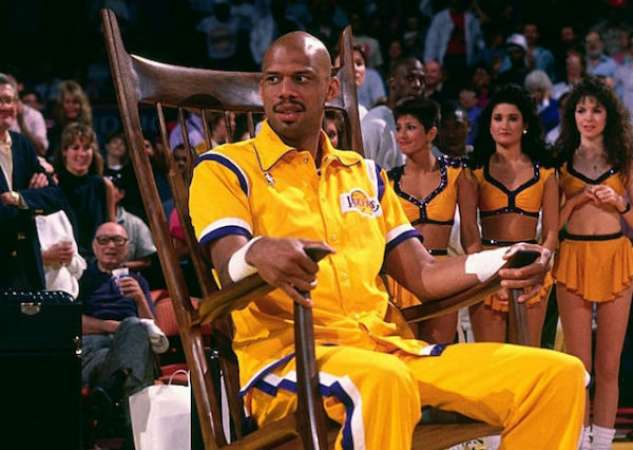 NBA's all-time leading scorer Kareem Abdul-Jabbar is a retired American professional Muslim basketball player. He played in the NBA for two full decades.
He won 6 NBA Titles and 6 MVP awards and made an astonishing (38,387 total points. In the 1970s, he was the best player in the league. And still, fans consider him one of the greatest NBA players of all time.
He unleashed the most devastating shot the NBA has ever seen, using the skyhook to score many of his league points. And now, he holds the fifth place in our list of the greatest Muslim athletes in history.
4. Imran Khan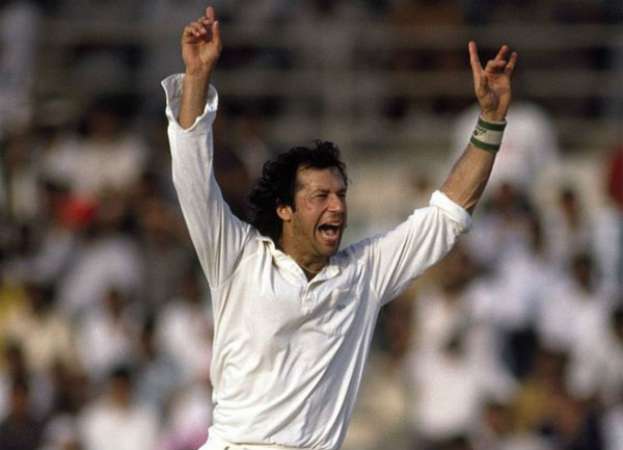 Pakistani cricketer Imran Khan Niazi played international cricket for two decades in the late twentieth century. And after retiring, he entered politics and became the Prime Minister of Pakistan.
Besides his political activism, Khan is also a prominent philanthropist, cricketer, cricket commentator, and chancellor of the University of Bradford. He is also the founding chairman of the Shaukat Khanum Memorial Cancer Hospital & Research Centre.
Through worldwide fundraising, he founded Namal College at Mianwali in 2008. He was the most successful cricket captain in the history of Pakistan. Imran led his country to victory at the 1992 Cricket World Cup.
3. Mike Tyson –

American Muslim

 Athletes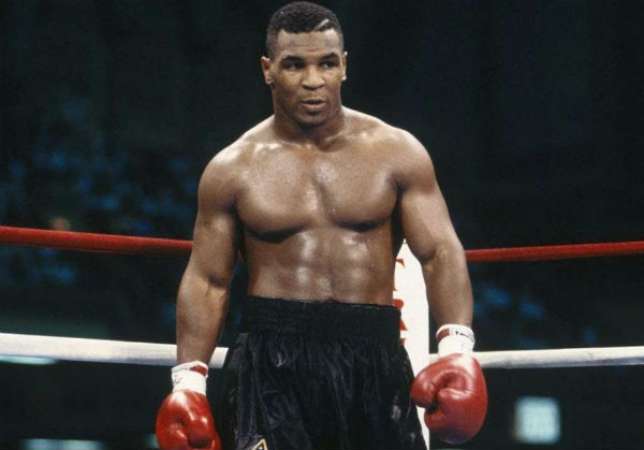 Michael Gerard "Mike" Tyson is a retired American professional boxer. Tyson is a former undisputed heavyweight champion of the world.
He also holds the record as the youngest boxer to win the WBC, WBA, IBF, and world heavyweight titles at 20 years, 4 months, and 22 days old. Mike Tyson was the model of the supreme gladiator – unbeaten and unbeatable.
Never before had one individual captured the attention of the wider world via sport, except for Muhammad Ali. And now, he holds third place in our list of the greatest Muslim athletes of all time.
2. Zinedine Zidane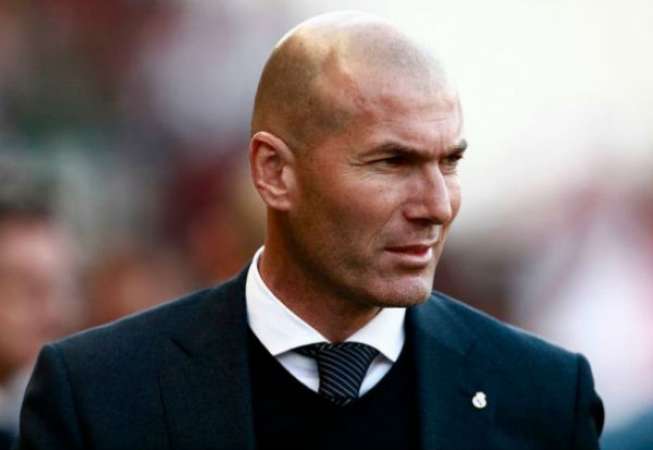 French superstar Zinedine Zidane is a retired French footballer. He played as an attacking midfielder for the French national team, Juventus, and Real Madrid. Zidane was named the 'best European footballer of the past 50 years by UEFA.
He also became the three-time FIFA World Player of the Year. He also now holds second place in our list of the greatest Muslim athletes of all time.
Zidane led France to victory in the 1998 FIFA World Cup. His career ended in a shocking fashion when he was expelled from the 2006 World Cup final for headbutting an opponent. But nonetheless, many football pundits and commentators still regard him as one of the greatest football players of all time.
1. Muhammad Ali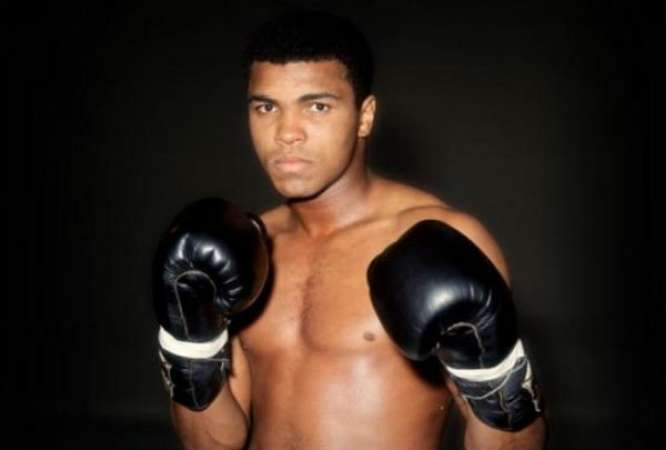 When you think about the greatest Muslim athletes of all time, the first name that comes to your mind is Muhammad Ali. He was the greatest boxer ever born on the face of the earth. He won every big boxing title. Muhammad Ali defeated more champions and top contenders than any heavyweight champion in history.
He defeated heavyweight kings Sonny Liston twice, Floyd Patterson twice, Ernie Terrell once, and Jimmy Ellis once. Besides, he also defeated Ken Norton twice, Joe Frazier twice, George Foreman once, and Leon Spinks once.
He defeated light-heavyweight champs Archie Moore and Bob Foster. Moreover, he also defeated British and Commonwealth king Brian London.
Final Words
Please don't forget to comment below about your personal favorite among the greatest Muslim athletes of yours.
Greatest Muslim Athletes – All-Time Infographics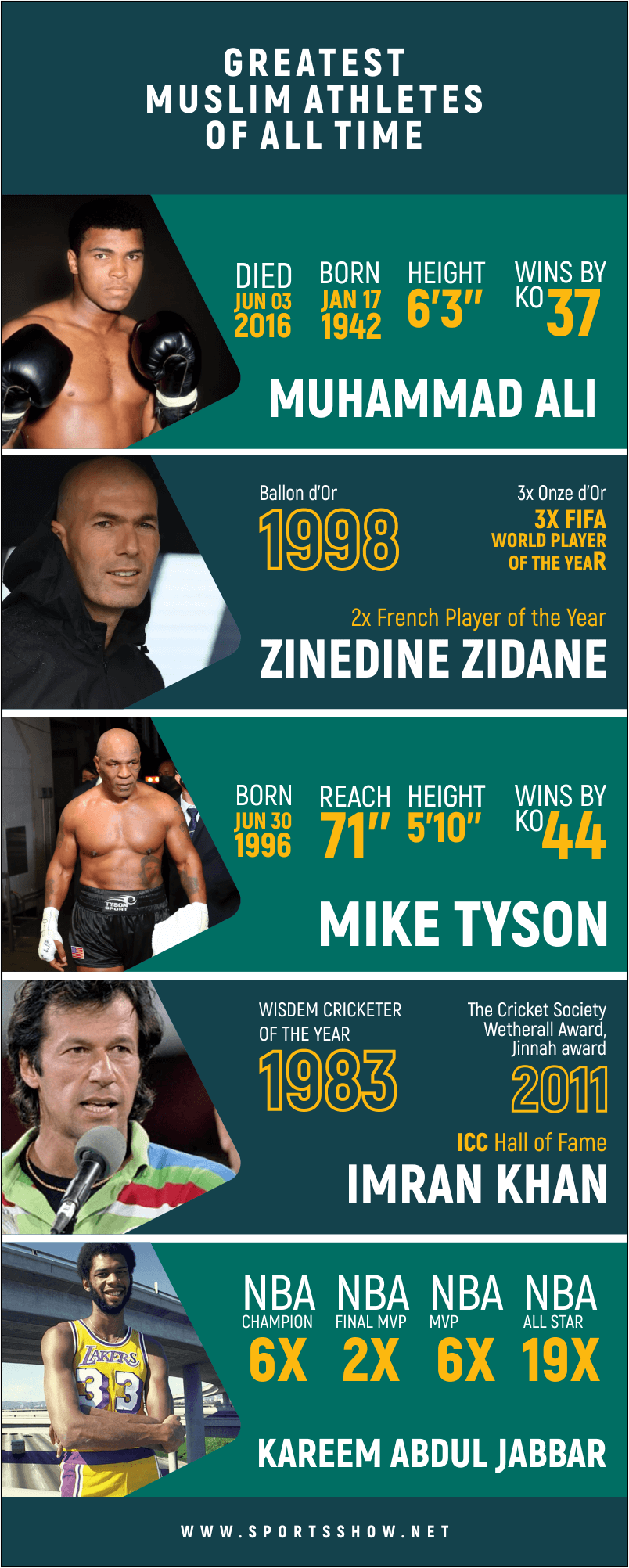 FAQs Regarding Greatest Muslim Athletes
Q. Are there any Muslim NFL players?
Currently with the Detroit Lions, Oday Aboushi was drafted by the New York Jets in 2013. The New England Patriots drafted Dominique Easley Muslim in 2014, and he is currently a free agent. The New York Jets drafted Muhammad Wilkerson in 2011, a defensive end currently on the free agent market.
Q. Do Muslim athletes fast during Ramadan?
During Ramadan, Muslim athletes should fast from sunrise to sunset each day. In addition to training and competing during Ramadan, many athletes engage in the religious, cultural, and social activities that this festival represents.
Q. What sports were popular in the Muslim period?
Swimming, shooting, horse riding, running (athletics), and wrestling were among the sports our beloved Prophet recommended and encouraged. In fact, shooting has become one of the most important branches of sport in Islam.
Q. Can a girl play sports in Islam?
Often, their approach to sport is influenced by religious, cultural, and ethnic factors. Islam encourages physical activity to maintain healthy lifestyles and encourages both men and women to engage in it.
Last Updated On: May 2023