Darts are one of the famous sports around the world. We thought of bringing the most popular dart games for all skill levels to today's topic. These specific dart games are highly enjoyed everywhere. They support massive fun when you're playing with your loved ones.
So, if you're in darts, then you must be aware of these games. Also, there are no restrictions when it comes to dart skills. So almost everyone can try and enjoy these incredible dart games. Some of these games are suitable for improving your dart skills as well.
Therefore, there are limitless possibilities you can achieve with these games that we are going to discuss.
Most Popular Dart Game Around The World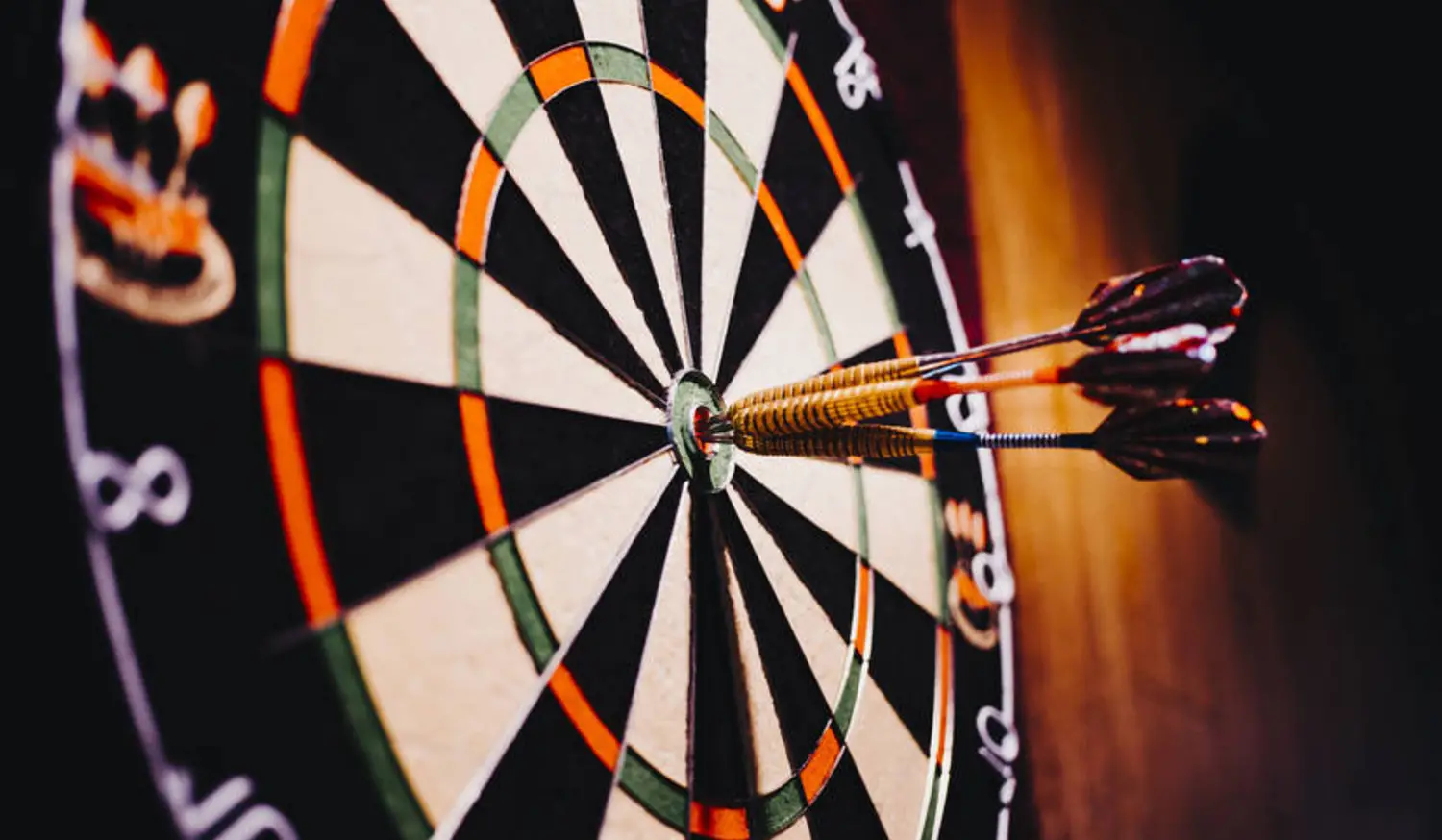 This is one of the simplest dart games that most players enjoy. It has simple rules that make it really suitable for most beginners. The game also helps by upbringing your dart's throw accuracy. So, you can start playing it with some high-quality dartboards for practice.
Players are to move in sequence to meet the target score. The players move from 1 to 20, as the name suggests. So, you're basically hitting targets by moving round the clock. You're to hit each number 3 times to progress further in the game.
You hit a single segment to score one point and so on. These points build up to help you move to the next number. Also, 9 points are the maximum score out of one turn. This is when you hit about 3 trebles to result in 9 points.
180 is the maximum score that you can achieve in a game. This makes it a worthy game for all the new corners getting started with darts.
Here comes another popular dart game that you are going to love. This is another phase of cricket in the American form. The game demands every player to close off numbers on the dartboard. So, it requires two players or two teams in the match.
Each inning has its closing when a player strikes three of the selected numbers. Here, the winner can be an individual or a team closing inning at first. There can also be another winning possibility here.
When a player closes his/her inning and has equal points as the opponent, then both win. So, this is another dart game that helps you practice darts precision. This makes it a must-try dart game for everyone. Just have a professional-grade dartboard on your side to start this game.
This is one of the most popular dart games that you can start playing today. You can start playing as individuals or as teams. So, this game has that flexibility for its participants. The game begins with 301 points, from where reaching 0 is the goal.
Rules are very simple and easy to remember. You are going to throw 3 darts in one turn. The counting score begins when a player strikes the double number. After the score count has begun, players subtract the score from her throws. You can also keep the score in one of the best-rated dart scoreboards now.
This is continuous as players keep scoring and subtracting from the total. The player who approaches the 0 wins the race. There's a catch that you need to know here. The players are to score double numbers when closing the game.
The 501 is another dart game with striking similarities to 301. The game starts with 501 points, unlike the 301 darts game. The main goal is to reach the 0 number after scoring with every turn. So, it's similar to what we have in 301, but there's a thing to know here.
This game is super easy to start as you don't require a double number to start counting. So, players start right away by throwing their darts on the board. This makes it very easy to play the game for all players.
Most beginners will enjoy this game because of the simple rules. There aren't complexities that you are to follow. So, this game is suitable for players of all skill levels in particular.
You're looking at another very interesting game in darts. This game is gaining popularity every passing day. The game has a hare that starts the game with a hound as an opponent. Hare begins from 20 while the hound comes after from 5. You can also play this even in top-rated magnetic dartboards.
This chasing theme gives this game a phenomenal touch. The players are to play moving in clockwise, and they hit every point. The hare has to reach 20 while the hound is on the chase. So now let's see who will become the winner and how.
If the hare remains out of the hound's chase and hits 20, then the hare wins. On the other hand, if the hound successfully chases the hare before reaching 20, then the hound wins. So that's how you enjoy this growing sensation in dart games.
Look at another simple and enjoyable game that keeps growing among players. First of all, players have to throw single darts on the dartboard. The game order has its basis on the throw's nearness to the bull. Players strive to record higher possible scores in the game.
So, the players compete by hitting a higher score record than the other player. When players fail in follow-through to score higher, their names are circled. You have to stay in the game by scoring more than your opponent.
Players having 3 circles around their names will face defeat. So, the players standing alone in the game will become the winner. It is better to play this game on top-rated electronic dartboards for easy scoring.
Now comes one of the most popular dart games on our list. Players don't have to choose any number by throwing it on the dartboard. They just start the game with 9 lives. Players have to score each number from 1 to 20.
So, players throw at the number from 1 to 20 in the clock sequence. The goal is to hit each designated number without fail. So, if a player loses his throw, then he loses a life. Therefore, players with the most lives, in the end, will win the match.
They can also win by approaching the 20 scores first. This makes it easy to understand, making it a great fit for the new players. Just have some high-quality dart flights to achieve a better score on this game.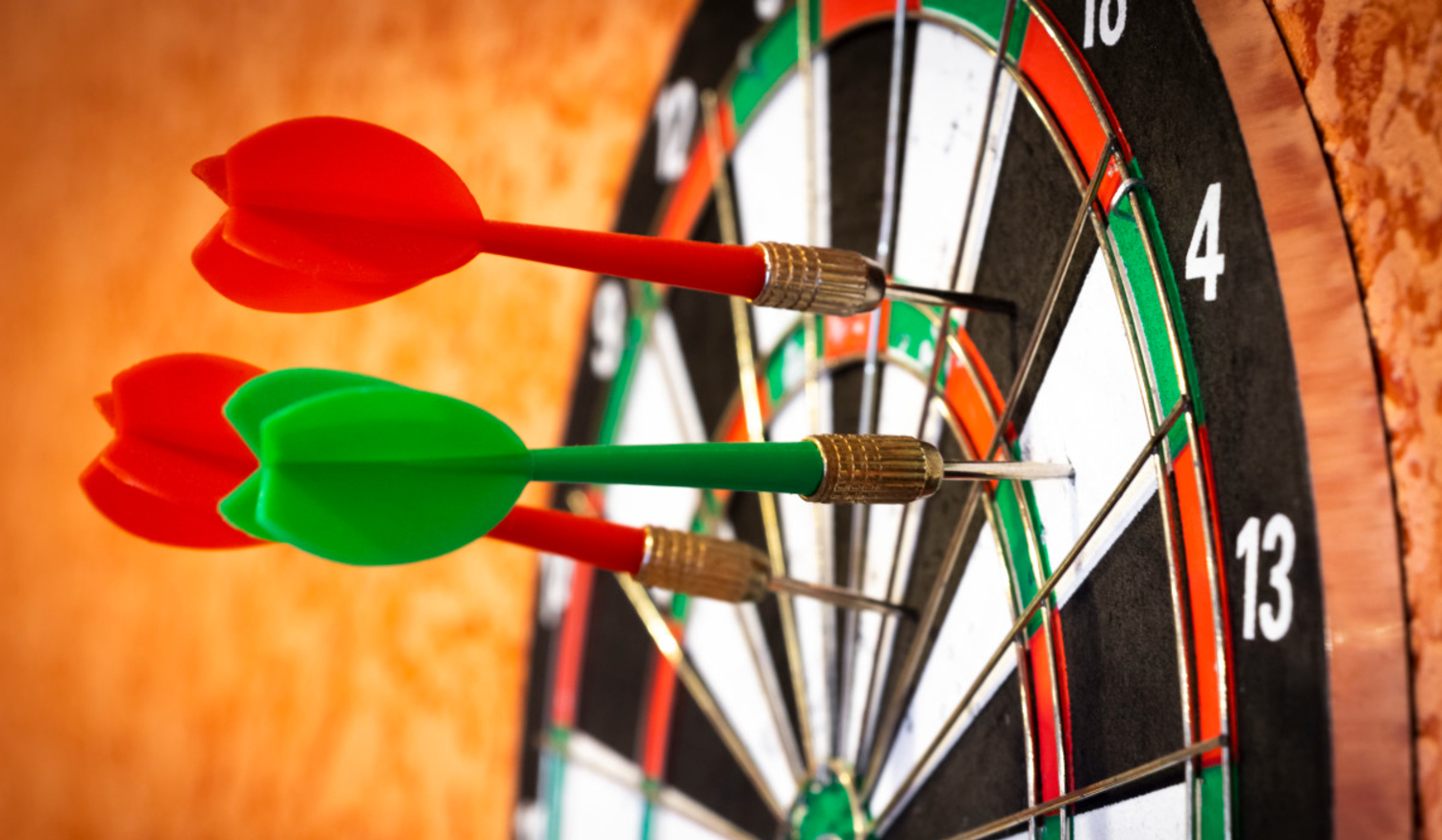 FAQs Regarding Most Popular Dart Games
Q. What are some good dart games?
Knockout, nine lives, and around-the-clock on our list are the good dart games. These games have unique themes offering brilliant fun for everyone. So, everyone can try out these good dart games for sure.
Q. Which is the easiest dart game?
501 on our list is the easiest dart game you can possibly try today. Its rules are very simple and straightforward. This game is a great fit for beginners because of its simplicity.
Q. Who invented darts?
Brian Gamlin invented modern darts in 1896. However, this game has a rich history going back to the medieval era. This game started as a military pastime activity in England.
Final Words
We can finally say that darts occupy a great space in our lives. This very old game met many improvements over time. The above popular games are the best version of darts in today's modern era.
These games are very easy to play, especially for beginners. Although, these games provide great purpose for players acquiring different skills. Even professional players can practice their throwing accuracy with these games.
Also, the mentioned dart games will help you improve your darts strategy. So, you can master darts through the medium of fun that excels.