Football is the most popular sport in the world with about 3.5 billion fans around the globe. It's also one of the most played sports in India. Let's check out the top 10 richest Indian footballers in 2022.
Richest Indian Footballers – 2022 Updates
Football has produced some of the richest Indian footballers this year. But somehow, Indian footballers are highly underrated due to their stats. The following athletes on this list are among the top in their field. To know more about them, read on. Leave comments on which one is your favorite athlete.
10. Robin Singh
We have Robin Singh, at number 10 in this list of richest Indian footballers. Born in Noida, Uttar Pradesh, Singh began playing cricket and football at an academy in Noida at the early age of nine years. He played with them at many youth tournaments.
At the age of thirteen Singh had to make a tough choice between either football or cricket and choose cricket as that was the sport he usually enjoyed most playing out of the two. Gaining the necessary support from his parents Singh started to attend St. Stephen's cricket Academy which is located in Chandigarh.
9. Jackichand Singh
Scoring numerous goals and making the country proud, at number 9 in this list of richest Indian footballers, we have Jackichand Singh. Telem Jackichand Singh (born 17 March 1992) is an Indian footballer who plays chiefly as a winger for FC Goa in the Indian Super League.
Jackichand had his professional debut for Royal Wahingdoh, then in the I-League 2nd Division, on 19 September 2011 in the Federation Cup playing against Churchill Brothers.
Wahingdoh won the game 2-1 with Jacki scoring the second goal in the 53rd minute to pull off an upset in the cup. Jackichand would play twice more in the group stage of the Federation Cup, having scored once more, but couldn't help his team qualify from the group.
8. Anas Edathodika
He definitely is one of the most amazing and richest Indian footballers. Edathodika started to take up football as a serious activity when he happened to be in the tenth grade when he joined the Malappuram U14s. While playing football, Edathodika also worked as an auto-driver who would drive people around town for Rs. 180 a day.
He then joined the football team of NSS College Manjeri, where he clinically groomed his skills under Dr. P.M. Sudhir Kumar. Eventually, he was discovered by former India international Feroz Sherif while playing in an intercollegiate game.
7. Seityasen Singh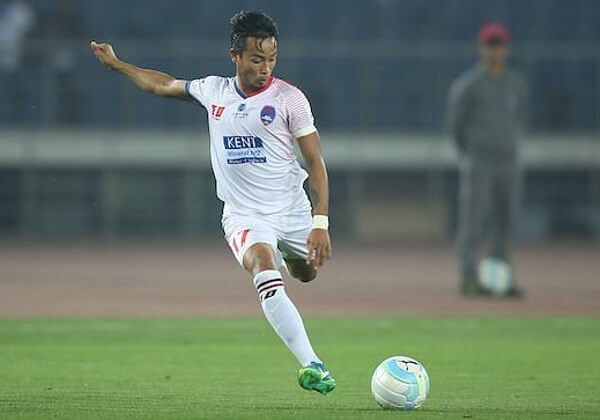 The very modest, very talented …at number 7 in this list of richest Indian footballers, we have Seityasen Singh. In 2019, he started playing for Kerala Blasters in the Indian Super League.
He represents NorthEast United in the 2015 Indian Super League campaign, he happened to be one of the 10 Indian players who were part of the auction. He had picked up 4 Emerging Player of The Match Awards and then received another National Team call-up for his excellent performances.
6. Arata Izumi
One of the mesmerizing richest Indian footballers, at number 6 in this list of Richest Indian Footballers, we have Arata Izumi. In 2007 Izumi signed for Mahindra United of the I-League, which had replaced the old National Football League.
He started the 2007–08 I-League campaign with an injury that managed to keep him out of football for six months.
He managed to come back that very season, scoring 1 goal and getting 2 assists in 8 games. The next season Izumi had scored 1 goal and gained 5 assists in 16 I-League games. That season Arata and Mahindra had won the Durand Cup.
5. Karanjit Singh
Karanjit Singh was born on 8 January 1986 in Hoshiarpur, Punjab, India. He started playing football when he was 15. At one of the local tournaments, he was spotted by the former national coach, Sukhwinder Singh.
Subsequently, in 2004, he was called for JCT FC. Number 5 in this list of richest Indian footballers has Karanjit Singh. Singh made his debut for India playing against the United Arab Emirates on 23 July 2011 coming off the bench for the red-carded goalkeeper Subrata Pal.
On 11 December 2011, Singh helped India win the 2011 SAFF Cup with a 4-0 victory against Afghanistan. During the course of the tournament held by India Singh began all of India's five matches and kept three clean sheets as he conceded two goals throughout the tournament. During the Final Singh had to make some crucial saves in order to preserve India's chances.
4. Eugeneson Lyngdoh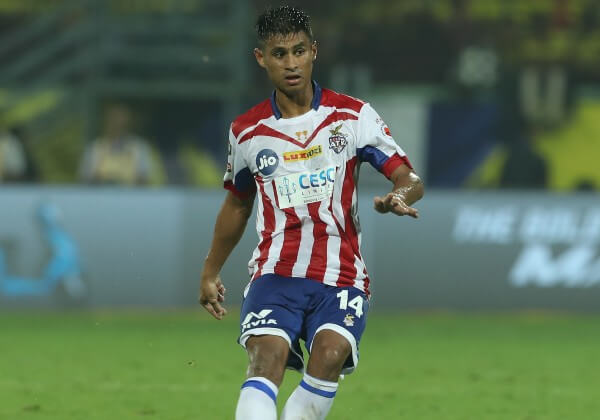 Lyngdoh bags the number 4 position in this list of richest Indian footballers. Eugeneson Lyngdoh (born 10 September 1986 in Shillong in Meghalaya) is an Indian footballer who currently plays as a central midfielder for ATK in Indian Super League. He created a buzz after being signed by the Indian Super League club Pune City on 10 July 2015 in the player drafts for Rs. 1.05 crore (US$214,431) for the 2015 Indian Super League.
Pune City's manager David Platt appreciated Eugeneson for his technical ability and explained why the Pune-based franchise paid so handsomely for his services.
On 28 September 2015, he was named the "Football Player Association of India"s (FPAI) player of the year. Lyngdoh had scored his first goal of the Indian Super League against FC Goa in his 5th game of the season, from a spectacular header in a 1–1 draw at Goa.
3. Rino Anto
We have Rino Anto next in line. Rino Anto (born 3 January 1988) is a popular Indian professional footballer who plays as a right-back for Bengaluru FC in the Indian Super League. He previously represented the same team in the I-League.
Born in Thrissur, Kerala, Anto happens to be a product of the famed Tata Football Academy in Jamshedpur, Jharkhand where he had graduated in 2008. From 2008 to 2010, Anto played professionally in the I-League with Mohun Bagan. The club then finally released him on 23 February 2010.
2. Thoi Singh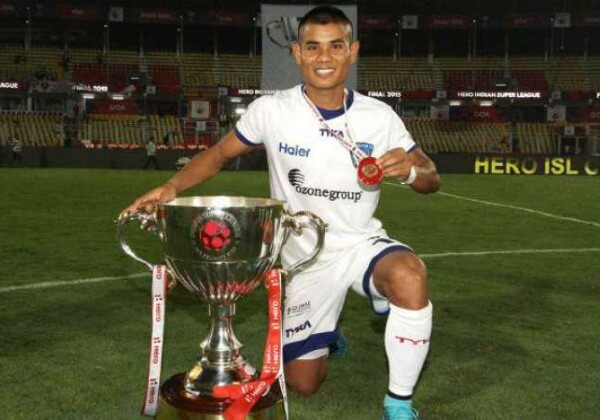 His name is among the richest Indian footballers. Khangebam Thoi Singh (born 5 October 1990) is an Indian professional footballer who plays as a crucial central midfielder for Mumbai in the I-League on loan from Chennaiyin in the Indian Super League.
Thoi has amazing stamina, tenacity, and sheer capabilities. He began his career when representing his state Manipur in the Mir Iqbal Hussain Trophy, a National level under-16 sub-junior trophy.
Thoi had signed his first professional contract with the Chennai-based Indian Bank back in 2006 to represent them in the I-League 2nd Division.
1. Sunil Chhetri
And finally, numero uno in this list of richest Indian footballers, we have Sunil Chhetri. Chhetri is one of the finest footballers India has ever produced.
Since October 2008, he started to receive foreign club proposals. During an interview, Chhetri said, "Nothing has been confirmed as yet but yes, I think I am close to getting there."
Inferring that there was a chance of him signing in England. However, in the end, a move never really happened. Besides his immense popularity, he also helped Football to become one of the most popular sports in India.
Conclusion
So these were the top 10 richest Indian footballers. Tell us about your favorite footballer in the comments down below.
Richest Indian Footballers – Infographics
FAQs Richest Indian Footballers
Q. What are the salaries of Indian footballers?
Last year, an average professional player who played for India made between Rs 40 lakh and Rs 50 lakh per year. The AIF spokesperson, Nilanjan Datta, earlier this year said the players' salaries have spiked this season, and they are now earning anywhere between Rs 65 and 70 lakh.
Q. How come India has banned football?
Among the reasons given by the All India Football Federation for the team's withdrawal were travel costs, lack of practice time, and valuing the Olympics over the World Cup.
Q. What is Ronaldo's salary in Indian rupees?
The annual salary of Ronaldo is estimated at Rs147 crore due to his lifetime deal with Nike. Ronaldo is ranked third on Forbes' list of the world's highest-paid athletes in 2021, after Connor McGregor and Lionel Messi.
Q. How much does KL Rahul make?
KL Rahul, the Indian opener, is reportedly being offered an INR. 20 crore salary to join a new Indian Premier League (IPL) team from Lucknow after parting ways with Punjab Kings.
Last Updated On: April 2022