The list of the top 10 tallest athletes of all time is definitely quite interesting for sports addicts and lovers. Please let us know if you know any other athletes taller than we mentioned below.
Tallest Athletes of All Time
Edouard Beaupré – Canada – T

allest Strongman
Height: 8 ft 3 in
"Willow Bunch Giant" Canadian Professional tallest pro Wrestler, Tallest strongman, as well as the world's tallest wrestler in history. Edouard's growth rate then increased dramatically, so much so that by age nine, he was six feet tall, and by the age of 17, his height was recorded at 7 feet 1 inch (2.16 meters).
In 1902, Edouard's height was measured at 8 feet 2.5 inches (2.50 meters), and he weighed over 400 pounds (180 kilograms). His death certificate described him as being 8 ft 3 in (2.51 m) tall and still growing.
Suleiman Ali Nashnush – Libya
Height: 8 ft 0 in
Suleiman Ali Nashnush is one of seventeen individuals in medical history to reach or surpass eight feet in height. He was a Libyan basketball player and actor. In 1960, he successfully underwent surgery to correct his abnormal growth.
He was one of the tallest basketball players ever at 8'0½" (245 cm) though when he played basketball, he was closer to 7'10" (239 cm) and played for Libya.
Gogea Mitu – Romania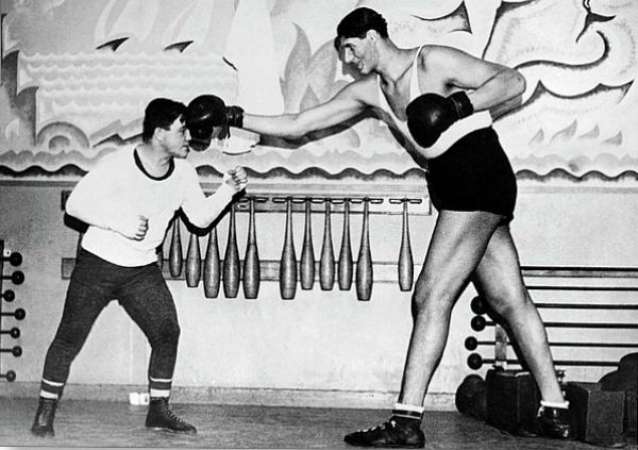 Height: 7 feet 11 inches
Gogea Mitu was a Romanian boxer and the tallest Romanian in history. Mitu became world-famous because of his enormous stature; at the age of 20, he was 2.42 meters (7.9 ft) tall.
He had a weight of 183 kilograms (403 lb) and a foot size of 38 centimeters (15 in).
Sun Mingming – China
Height: 7 feet 10 inches
Sun Mingming is a Chinese basketball player. It has been argued that he is the tallest player to ever play professional basketball, although Guinness World Records indicates Libyan Suleiman Ali Nashnush was taller.
Mingming stands 7 ft 9 in (2.36 m) and weighs 370 lb (168 kg). Sun Ming's shoe size is 20. He also makes occasional appearances as an actor.
Gheorghe Mureșan – Romania
Height: 7 feet 7 inches
He is one of the tallest players in NBA history, along with Sudanese player Manute Bol, who was also 7 ft 7 in. Gheorghe mureșan shoe size is 19. He played professionally in the French league with Pau-Orthez during the 1992–93 season and was an instant hit with fans.
The NBA took an interest in him, and he was selected by the Washington Bullets in the 1993 NBA Draft. Gheorghe played in the NBA from 1993 to 2000, showing signs of a promising career that was derailed by injuries.
Manute Bol – Sudan
Height: 7 feet 7 inches
Next on Tallest Athletes was a Sudanese-born basketball player and political activist. At 7 ft 7 in (2.31 m) tall, he was one of the tallest men ever to play in the National Basketball Association, along with Gheorghe Mureșan.
He was officially measured and listed at 7 feet, 6 3/4 inches, the tallest person in the Guinness Book of World Records. He is believed to have been born on October 16, 1962, in either Turalei or Gogrial, Sudan (now South Sudan).
Yao Ming – China
Height: 7 ft 6 in
Next on Tallest Athletes, Yao Ming (born September 12, 1980) is a retired Chinese professional basketball player who played for the Houston Rockets of the National Basketball Association (NBA).
At the time of his final season, he was the tallest active player in the NBA, at 2.29 m (7 ft 6 in). he is the 7th all-time tallest athlete in history. Besides, he is also one of the tallest NBA players of all time.
Hasheem Thabeet – Tanzania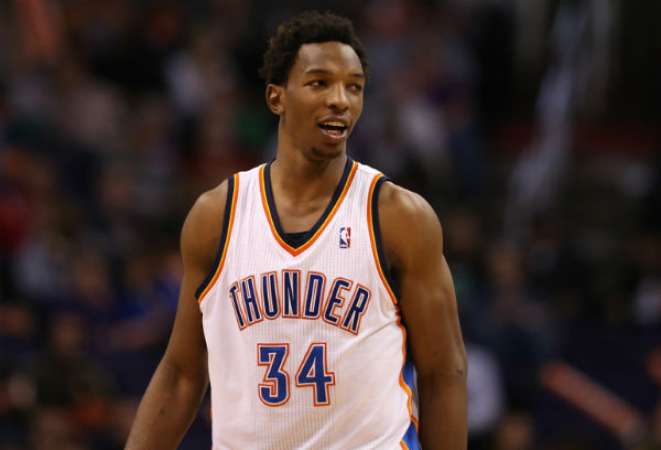 Height: 7 ft 3 in
Hasheem Thabeet is a Tanzanian professional basketball player who plays for the Oklahoma City Thunder. At 7 ft 3 in (2.21 m), Thabeet is the tallest active player in the NBA.
He was drafted as the 2nd pick overall by the Memphis Grizzlies in the 2009 NBA Draft after playing with the Connecticut Huskies. Thabeet was the tallest player ever to play for the Huskies.
Giant Silva – Brazil
Height: 7 ft 2 in
Next on Tallest Athletes, Paulo César da Silva is a Brazilian former basketball player playing for the Brazilian Team in the Olympic Games. and mixed martial artist and professional wrestler, better known by his ring name Giant Silva. The largest athlete in the world.
A super-heavyweight wrestler capable of significant aerial maneuvers as well as power moves, he was both a face and a heel in several professional wrestling promotions.
Margo Dydek – Poland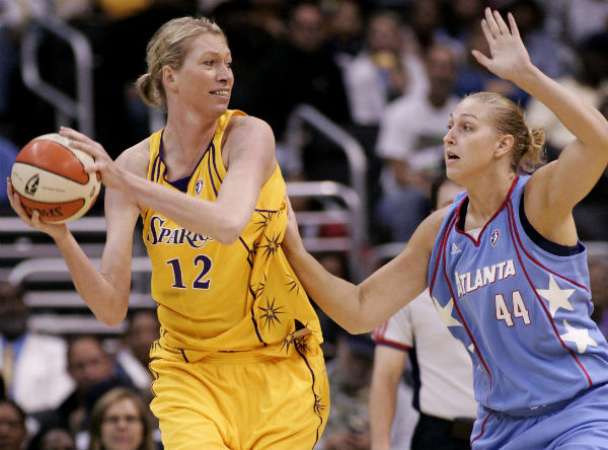 Height: 7 ft 2 in
The only female athlete to make this list, Margo Dydek, was a Polish international professional basketball player. Standing 7 ft 2 in (2.18 m) tall, she was famous for being the largest female athlete in the world and a professional female basketball player in the world.
She played the center position for the Connecticut Sun in the WNBA and was a coach for the Northside Wizards in the Queensland Basketball League. She is also one of the tallest female basketball players in the WNBA.
Final Words
So, which one of these tallest athletes is your favorite in 2022. Don't forget to mention the name in the comments below.
Tallest Athletes | All-Time Infographics
FAQs Regarding Tallest Athletes Of All Time
Q. Who is the tallest Olympian?
Morteza Mehrzad is the tallest athlete in the world. At 246 cm, this Iran giant is the world's second tallest man despite competing sitting down. His great height makes him a nationally known figure. 
Q. Who is called the largest female athlete?
In every sense of the word, Margo Dydek is huge. Known as the tallest woman in professional basketball at 7'2″, she was much more than just a tall player. In fact, she was one of the greatest players ever.
Q. Who is the tallest female basketball player?
The tallest woman in the history of basketball is Malgorzata Dydek, a Polish player. Born on 28 April 1974, she played center for the Connecticut Sun in the WNBA. She measured 7 ft 2 in (2.18 m) tall.
Q. How many people are 7ft tall in the world?
According to research on this topic, there are about 2,000 – 3,000 people who are 7 feet tall (or taller) around the world. That is one in about 2-4 million people, meaning that in the U.S. only about 85 – 150 people are 7 feet tall or taller.
Last Updated On: October 2022