Some of the greatest fullbacks in American football have featured heavily in the league over the past 22 years. We're going to take a look at which players make the cut and those who didn't quite make it. That's not to say they aren't good enough, and they may make your own list. However, we'll try and boil it down to a top 10 and explain our reasoning behind it. 
Of course, no two lists are usually the same regarding subjective rankings of players across generations. Previously, when it came to sports betting, you could bet only on the outcome of a game. However, as the NFL moves into the 21st century, you can now bet on the NFL's regular season performances, playoff MVPs, and the Super Bowl.
Top 10 Fullbacks In American Football | 21st Century Ranking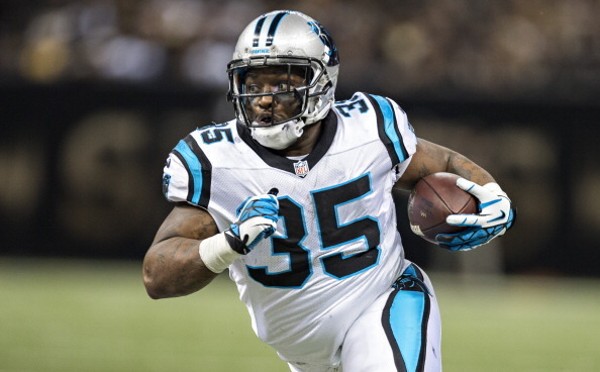 A few of the fullbacks listed here could have been swapped around. Depending on what you prioritize as the best attributes for a fullback, your list may vary significantly from ours. So let's look and see who is the first name on our top 10 list. 
10. Vonta Leach
Vonta Leach is one of the most underrated fullbacks of the past couple of decades, in our opinion. Despite winning a Super Bowl and being featured in the All-Pro first team for the first three years of the 2010s, some fans and analysts still wouldn't feature him in the top 10.
This is unfair to Leach. Despite a slow start to his career, he was instrumental for the Houston Texans in their 2010 season – especially with his high quality and consistent performances helping usher in Arian Foster's incredible campaign. 
His first Pro Bowl participation occurred in 2011, and in the same year, he was ranked number 45 out of the top players in the NFL. He ranked higher than Peyton Manning on the same list in 2012, which is no easy feat.
9. Cory Schlesinger
Schlesinger spent the majority of his career with the Detroit Lions. Having featured in multiple Pro Bowls teams, he found himself consistently at the top end of the NFL's fullbacks, based on his performances and stats. 
Schlesinger didn't win a Super Bowl in his career, but this doesn't diminish how good his career was. Many analysts considered him one of the NFL's top fullbacks during his peak. He was named in the Lions All-Time team and is in the top 10 of their most appearances list.
8. John Kuhn
Like Schlesinger, Kuhn battled through the odds earlier in his career. Initially signed as an undrafted free agent, he went on to win the biggest trophy in American football. 
He was then named to three Pro Bowls and famously scored three touchdowns in a 2010 game against the Giants.
7. Larry Centers
Centers was a formidable fullback and held the record for most passes caught by a running back in the NFL. He is widely remembered as one of the greatest fullbacks in the history of the Cardinals, and multiple Pro Bowl selections and a Super Bowl win in the twilight of his career show why.
However, the peak of Centers' career was in the 1990s. This is why he doesn't feature higher on this list – still, he is a fantastic fullback; that much cannot be denied.
6. James Develin
Develin is a three-time Super Bowl winner and one of the top fullbacks of his generation. He isn't a better player than Bettis, but as he has won more Super Bowls and is an out-and-out fullback whose career was completely in the 21st century, we have him at number six on our list.
Develin battled adversity early in his career as he went unpicked in his first draft, as expected, and was rejected by the Cleveland Browns. 
He then made his way through several practice squads and made a name for himself in the New England Patriots Super Bowl-winning teams, culminating in him being named in their All-2010s team.
5. Kyle Juszczyk
Juszczyk is the first fullback on our list who still competes in the NFL. Although Kyle may be on the downturn of his career, his hall of fame status is more or less cemented. 
In March 2017, the San Francisco 49ers tied Juszczyk to a bumper contract worth over $20m – the biggest contract ever signed by a fullback. Four years later, Juszczyk signed a five-year contract with the 49ers worth over $25m. 
4. Jerome Bettis
In an ideal world, Bettis would be higher on this list. However, there are two reasons we only have him scraping into the top 10. Firstly, the prime of his career was in the 1990s. He made the Pro Bowl team six times, but only two of those occasions were in the 21st century (2001 and 2004).
Another reason is that Bettis wasn't an out-and-out fullback. I mean, Bettis was a hell of a player, and he's one of the greatest power runners in the game's history, but he was maybe better utilized as an out-and-out running back.
Still, his exploits on the field and navigating the Steelers to a Super Bowl win in 2006 before his retirement undoubtedly earn him a spot on this list. The question is whether or not he should be higher on the 21st-century list. 
3. Mike Alstott
As we get to the top three fullbacks of this century thus far, it has been difficult to shuffle them around in an order that seems the most reasonable.
Alstott received multiple single and team awards during his illustrious career. He stamped his name on the Buccaneers' legacy by being integral to the team that lifted the franchise's first Super Bowl in 2003. 
Cementing the legacy of his achievements for the Buccaneers, he was inducted into their Ring of Honor in 2015. Not only is he considered one of the best fullbacks of the last two decades, but he is also widely regarded by fellow analysts, fans, and players as one of the top fullbacks in the history of the sport.
2. Tony Richardson
Richardson is a player who doesn't need any introduction to fellow NFL fans and is commonly regarded as one of the top fullbacks in the history of the NFL. His stat of having blocked for 1,000 yards rushers in nine consecutive NFL seasons is incredibly impressive.
Richardson was named to the NFL's All-Decade 2000s team. He was inducted into the Alabama sports hall of fame in 2015. As well as this, he scooped up the Walter Payton award in 2010.
1. Lorenzo Neal
Having Neal in the top spot was a difficult call. Realistically, you could make a case for any of the top three occupying this position. Like Richardson, Neal had blocked for 1,000+ yards rushers in consecutive seasons. However, his run from 1997 to 2007, 11 in total, was longer.
Perhaps even more impressive than this stat was Neal's ability to play at such a consistently high level for over a decade. He is rightly considered in the conversation as one of the great NFL fullbacks ever. 
Jim Brown likely ranks above all the players in this list on the all-time front, but with a long way to go in the 21st century, other fullbacks could rise and become future hall-of-fame legends.