Brazilian athlete Ricardo Lucarelli is surely the best volleyball player on the international circuit right now. He helped the Brazilian national team to win the gold medal at the 2016 Olympic Games. Besides, he also led Brazil to become a four-time South American Champion. Russian star athlete Pavel Kruglov and Polish sportsman Mateusz Mika also deserve their mentions among the best volleyball players in 2023.
Nonetheless, volley is an extremely fun sport often played on beach holidays and at parties. The players in this list are international-level volleyball champions, which means that they have been cut and bruised a lot in their lives and have emerged more robust than before.
Here for you today, we enlist the best volleyball players in 2023. So, let's check them out, shall we?
Best Volleyball Players – 2023 Ranking
Volleyball is undoubtedly one of the toughest sports in the world. Every athlete needs to go through a rough patch of time just before he gets his game right, and the players in this list are no different. To know more about them, read on.
Gavin Schmitt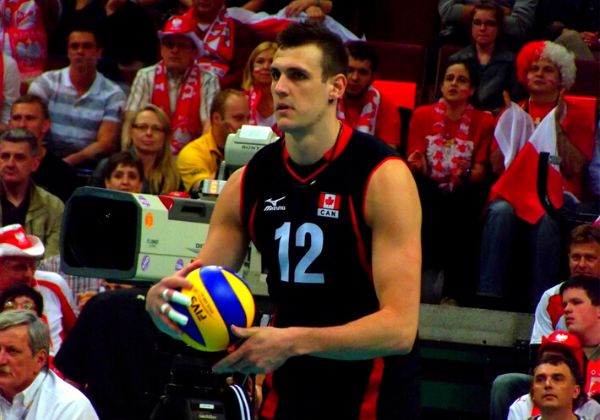 Canada's scoring machine and FIVB's favorite had a stunning club season in Turkey. He led his team Arkas to have won the Turkish League. Gavin was named the MVP, Best Spiker, Best Scorer, and Best Server. Needless to say, he is truly among the best volleyball players of this year.
Canada's odds of qualifying for the 2015 World Cup depended strongly on Gavin. Schmitt and company will face Team USA at the NORCECA Continental Champs, with the winner comfortably advancing to the aforementioned tournament in Japan.
Earvin Ngapeth
At number 9 in this list of best volleyball players in 2023, we have Earvin Ngapeth. France's best player at the 2014 World Championship is definitely the point of conversation in the town, with several videos of him amiably entertaining fans with some out-of-this-world volleyball moves.
There is no doubt that Ngapeth has matured as a player, with his bad-boy days well behind him. Will he continue to excel? We can only hope so.
Saeid Marouf
The 2014 'My Volleywood Idol' made righteous headlines this season when he played in the Italian League with Emma Villas Siena. Besides, Marouf is the first Iranian player to have ever won the Russian League, Russian Cup, and also the prestigious CEV Champions League.
As for the upcoming season, Iran will heavily depend on his experience and the setting skills he is known for. And now, he is also counted among the best volleyball players of this year.
Facundo Conte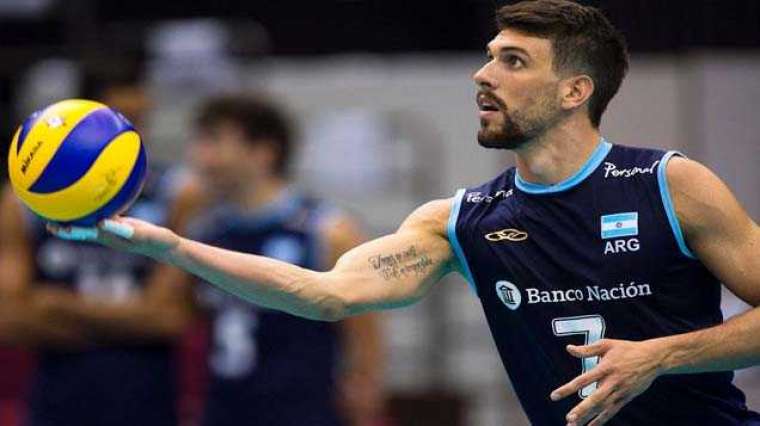 With Coach Velasco reportedly swapping Conte from an outside hitter to being an opposite hitter is the actual reason why Conte is on the list. And without any doubt, he has constantly been performing as one of the best volleyball players of all time.
We wonder how he'd perform as a right-side attacker & how Coach Velasco will integrate Conte's all-around talent into his system for offense and defense.
Max Holt
At number 6 in this list of the top 10 best volleyball players in 2023, we have Max Holt. Holt, aka Thunder Holt in Volleywood, is undoubtedly one of the best middle blockers in the world right now.
His pairing up together with the 2008 Olympic Champion David Lee gives Team USA the opportunity to be among the top favorites to have won the World League & World Cup. If you didn't know, Max also won the CEV Cup with Zaytsev and Dinamo Moscow one season.
Ivan Zaytsev
Italy's best volleyball player and best scorer suffered an unfortunate injury during the World Championship. And that was one of the factors why Italy had notably failed to finish in the Top 4. The result was really disappointing, and it prompted Italian volleyball fans to call for a change.
Fast forward to 2019, Ivan has now recovered, but we have enough reasons to wait and see if he still has the same explosive touch he is famous for. Maybe a new hairstyle is the other thing Ivan will be capable of surprising us with. This one right here is one of the top Volleyball players in 2023.
Mateusz Mika
Mika had indeed played a significant role last year at the 2014 World Championship. With his formidable skills, he had helped Poland win the World Championship crown in front of the home crowd.
With Winiarski's retirement and Kurek's return, Coach Antiga had heavily relied on Mika's consistent volleyball skills, and he never faltered in delivering. Undoubtedly, he is now one of the most talented Volleyball players in 2023.
Pavel Kruglov
The MVP of the CEV Cup is on his way to becoming the newest scoring machine for Russia. Kruglov is known to compete for the starting position against Pavlov and Mikhaylov.
The 36-year-old is in great shape and had an absolutely fabulous season in the Russian League with club team Dinamo Moscow. He is definitely one of the most skillful Volleyball Players in 2023.
Ricardo Lucarelli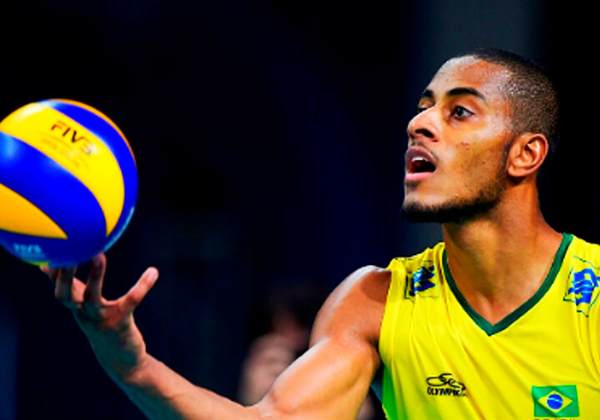 The 29-year-old has been Brazil's best outside hitter since the second last Olympic cycle (2013-2016) started. He already has 2 World League silver medals under his belt, also silver medals from the 2014 Volleyball World Championship and gold from the 2013 Grand Champions Cup.
No matter the age, his role remains the same but with more hope from Brazilian fans as he continues to improve his game. This one right here is one of the fantastic and best volleyball players in 2023.
Conclusion
There have been a lot of amazing volleyball players in history, and it is evident that there are more to come this way. For a bright future for volleyball, these players on this list are paving the way. Their games are intense, and their confidence builds up for their excellent position in the sports world. There are barely any people who are as hardworking as they are.
Best Volleyball Players – Infographics
If you believe that we missed some fantastic athletes while creating this list, please leave them down in the comment below, and we will undoubtedly take a look at them. As for this article, we hope you enjoyed reading this. Share your thoughts about this list of the top 10 best volleyball players in 2023 in the comments below.
FAQs Regarding Best Volleyball Players
Q. Who invented volleyball?
In 1895, William G. Morgan invented volleyball at the YMCA in Holyoke, Massachusetts, as the physical director. The new basketball game was too vigorous for businessmen who wanted an indoor sport.
Q. Who is the No 1 volleyball player?
Kiraly is an American professional volleyball player, coach, and broadcast announcer. Currently, he is ranked one in the world with numerous records to his name, making him one of the most popular players in the world.
Q. Was wilt a good volleyball player?
Wilt was passionate about volleyball and did reasonably well, considering he hadn't played until he was 34. An earth giant at 7-foot-1 and 275 pounds, Chamberlain drew the attention of casual observers on the volleyball courts.
Q. How do you win at volleyball?
A team must score 25 points with a two-point difference to win a game. The game can go over a maximum of 25 points if the teams are too closely matched. Even though the final deciding game is only played until 15 points, the two-point difference still stands.
Last Updated On: January 2023