Elite soccer players of various famous clubs also boost their yearly income besides their salary from the national teams and the clubs, with their vast endorsements and advertisement fees from mega-brands. The recent FIFA 2018 World Cup has proved itself as one of the best platforms for the players to get a massive contract for the advertisements of various brands such as Nike, Adidas, Pepsi, Volvo, and various other companies. And here is the list of the top 10 highest-paid soccer players in 2022.
Highest Paid Soccer Players In 2022
Soccer is among the most followed sports in the world, which is counted among the best-paid sports of modern days. Because of its 250 million worldwide viewership, the famous soccer players get massive attention from the crowd especially from the football fans besides their extremely high yearly income. So without much surprise, the highest-paid soccer players stand among the top-paid athletes each year.
So, you are maybe already impressed with the top ten super-rich footballers this year. But, now let's check out the detailed analysis of these stars and their earnings in 2022.
10. David De Gea – $27 Million
Salary & Bonus: $24 Million
Endorsements: $3 Million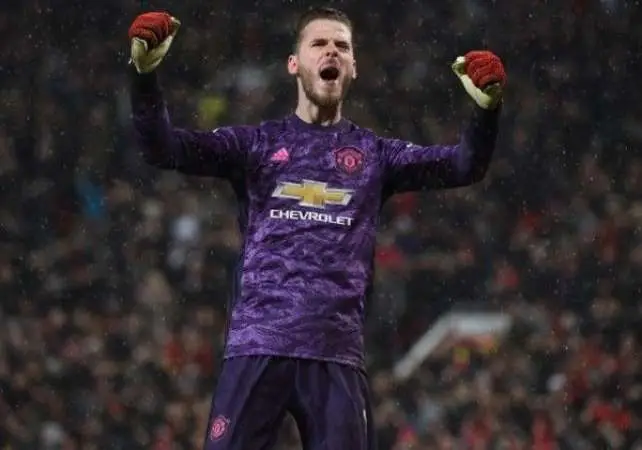 One of the best goalkeepers, David De Gea, currently holds the tenth spot in your ranking of the highest-paid soccer players. De Gea is also the highest-paid goalkeeper in the world right not. His long-time club, Manchester United, paid around $24 million to him this year.
To mark his 100th appearance wearing Adidas gloves, the company itself launched a special pair of gloves honoring him. And since its launch, it started climbing positions among the best goalkeeping gloves that professional goalkeepers like.
Adidas also played a significant role in his $3 million earning from sponsors this year. David De Gea also frequently appears in Pepsico ads as a part of his endorsement deal.
9. Robert Lewandowski – $28 Million
Salary & Bonus: $24 Million
Endorsements: $4 Million
Lewandowski's five goals in six minutes still seem one of the most unbreakable records in sports history. However, he continued to deliver remarkable performance for Bayern even after that match with fellow Bundesliga side, VfL Wolfsburg.
The Polish football genius currently holds the ninth spot among the highest-paid football players. With his $28 million income in 2022, Lewandowski remains as the top-paid Polish athlete too. German side Bayern Munch is currently paying a $24 yearly salary to this star performer.
Besides his amazing persona on the football ground, Lewandowski is also the most popular TikTok star. While many already had their account on TikTok, this Polish genius is far ahead with his close to 3 million active followers.
8. Gareth Bale – $29 Million
Salary & Bonus: $23 Million
Endorsements: $6 Million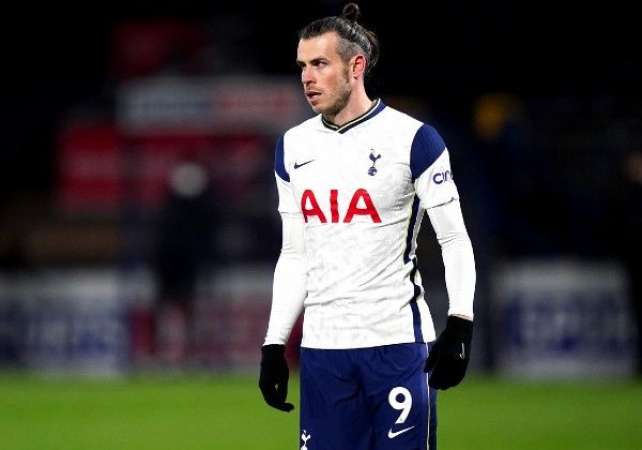 Bale spent a hell lot of time as the costliest benchwarmer for Real Madrid last year. But since his arrival at Tottenham Hotspur in a loan term from Los Blancos, Bale started to achieve his usual rhythm. However, he still remains as one of the highest-paid soccer players as Real Madrid paid him $23 million this year as his salary.
He is expected to earn quite more if he can deliver remarkable performance for the Spurs to get incentives. But yes, he bagged around $6 million from his various endorsement deals.
Besides his footballing talent, the Welshman is also an avid golfer. He recently advocated for TaylorMade products in his social media accounts. He is also associated with Adidas. Besides, Bale is currently in touch with several European companies to get his sponsorship deals done.
7. Antoine Griezmann – $33 Million
Salary & Bonus: $28 Million
Endorsements: $5 Million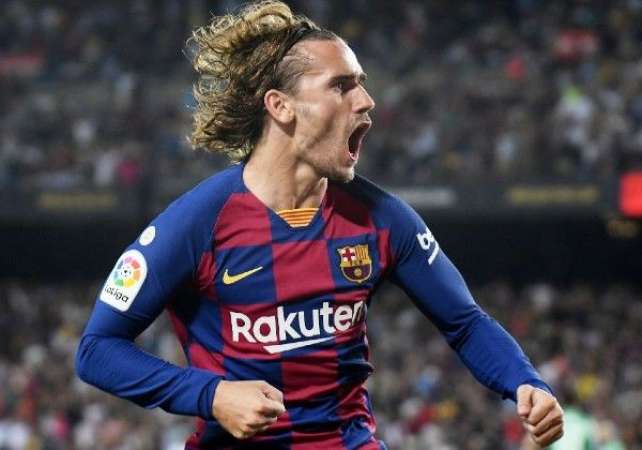 Although Griezmann receives the same salary as Pogba, he is just a million short in sponsorship income. With his $33 million total income this year, the French striker and one of the best football forwards in the world, Antoine Griezmann, holds the seventh spot among the highest-paid soccer players.
Despite his alleged clash with Messi, FC Barcelona still paid him $28 million a year. Griezmann bagged around $5 million from his sponsorships and endorsement deals. He is associated with a Chinese tech firm, Huawei, and American sports giant, Puma.
Besides, his football talent, Griezmann is also an avid gamer. He and his brother launched their own esports team called Grizi Esports last year. This team is currently competing in Fortnite, FIFA, and CS: Go.
6. Paul Pogba – $34 Million
Salary & Bonus: $28 Million
Endorsements: $6 Million
It is a sin to not name Paul Pogba among the best football midfielders in 2022. Manchester United has spent around $28 million on Pogba as his salary and performance bonus. However, football fans strongly believe that the French star is yet to deliver his best season for the Red Devils.
But if you talk about his humanitarian side, his foundation works aggressively to provide clean drinking water in several parts of Africa. He earned around $6 million from his sponsorship deals in 2022. Activision and Pepsi is the major contributor.
Adidas also plays a significant role in that income as they are currently associated with the French genius. Pogba recently created a buzz after appearing in an ad for Pepsi with two other football maestros, Lionel Messi and Mohamed Salah.
5. Mohamed Salah – $37 Million
Salary & Bonus: $24 Million
Endorsements: $13 Million
The football pharaoh from the land of Egypt, Mohamed Salah, delivered remarkable performances for one of the Premier League champions, Liverpool. This year too, he has achieved his place among the highest-paid soccer players with a $37 million total income in 2022.
Liverpool spent $24 million in total this year as the yearly salary and performance bonus of Salah. Vodafone helped a lot as Salah bagged a staggering $13 million from various sponsorship deals. However, he showed his humanitarian side too.
He recently collaborated with Vodafone to bring digital learning to refugee camps in his homeland. The Egyptian football king recently became the face of a retro range called Adicolor by Adidas.
4. Kylian Mbappe – $42 Million
Salary & Bonus: $28 Million
Endorsements: $14 Million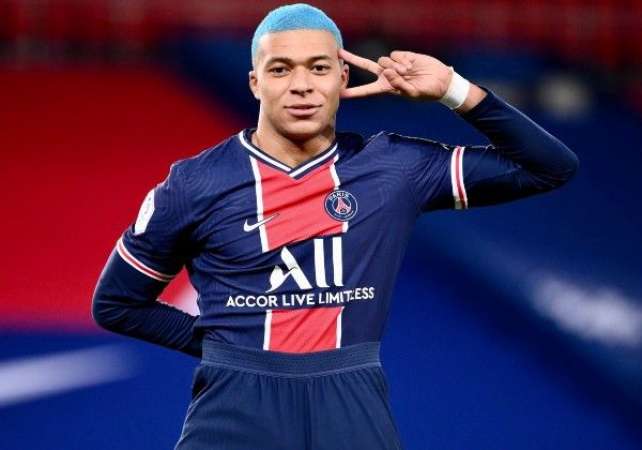 Mbappe caught the eyes of the whole football world with his magical performance at the 2018 FIFA World Cup in Russia. And since then, he has constantly achieved his place among the highest-paid soccer players.
This year too, the French youngster and one of the best strikers in current football achieved the fourth place with an astounding $42 million total income. His current team, Paris Saint-Germain, is now paying around $20 million yearly salary. On top of that, he has earned an $8 million performance bonus from the club.
Legendary watchmaker, Hublot, announced Mbappe as their global ambassador in 2018. Besides, that, he has many other sponsorship deals with leading brands including Nike.
3. Neymar – $95 Million
Salary & Bonus: $76 Million
Endorsements: $19 Million
One of the most marketable athletes in the world, Neymar, made a fortune through his transfer deal worth from Barcelona to PSG. With 90$ million total income this year, he holds the third spot in the list of highest-paid soccer players in 2022.
Besides his $76 million yearly salaries from the French side, Neymar also earned $19 million through his personal endorsement deals. Neymar currently is in endorsement terms with several giant companies such as Beats Electronics, Gillette, Nike, Panasonic, and Red Bull.
Without any doubt, his agent Wagner Ribeiro did some spectacular jobs for this 29-year-old Brazilian. Interestingly, Neymar recently became the first soccer player to have his own custom Air Jordan sneakers designed by the Swoosh.
2. Cristiano Ronaldo – $120 Million
Salary & Bonus: $70 Million
Endorsements: $50 Million
One of the best soccer players of all time, Cristiano Ronaldo CR7 is also the highest-paid athlete in the world right now. Besides his immense footballing skills, most of his fans also looked to him with jaw-dropping wonder due to his unimaginable wealth and assets throughout the world.
With a total of $120 million in earnings this year. Cristiano will earn more than $30 million a year just from Manchester United till his 37th birthday as per his current contract. Besides, he also has a lifetime deal worth $1 billion with Nike.
Moreover, he has numerous other endorsement deals and his own line of clothing, fragrances, and hotels. this makes him 2nd highest-paid footballer in the world. Ronaldo is also the most loved athlete on social media platforms.
1. Lionel Messi – $130 Million
Salary & Bonus: $97 Million
Endorsements: $33 Million
Known as the 'Magician' of soccer, Leo Messi, recently led his previous side Barcelona to win the La Liga this season too. Besides his $97 million salaries from PSG, Messi earned nearly $33 million more from his endorsement deals this season. In December last year, he renewed his lifetime deal with Adidas. And, it contributes a significant part to his income this year.
Managed by his agent Guillermo Marin, Messi currently has endorsement contracts with several industry giants. And, that list includes companies like Huawei Technologies, Gatorade, Adidas, and Tata Motors. Without much of a surprise, Messi is one of the richest footballers in 2022 with his $130 million total income this year.
The yearly income of this Argentine genius is expected to rise even higher if he permanently stays in PSG after leaving Barcelona in August 2022.
Final Words
These players are pretty motivating and also superb strikers while they are in the field for 90 minutes. They are like vigor crackers throughout the game. So, who is your favorite soccer player from the above list? Share your opinion about the highest-paid soccer players in the comment box below.
Highest Paid Soccer Players – Infographic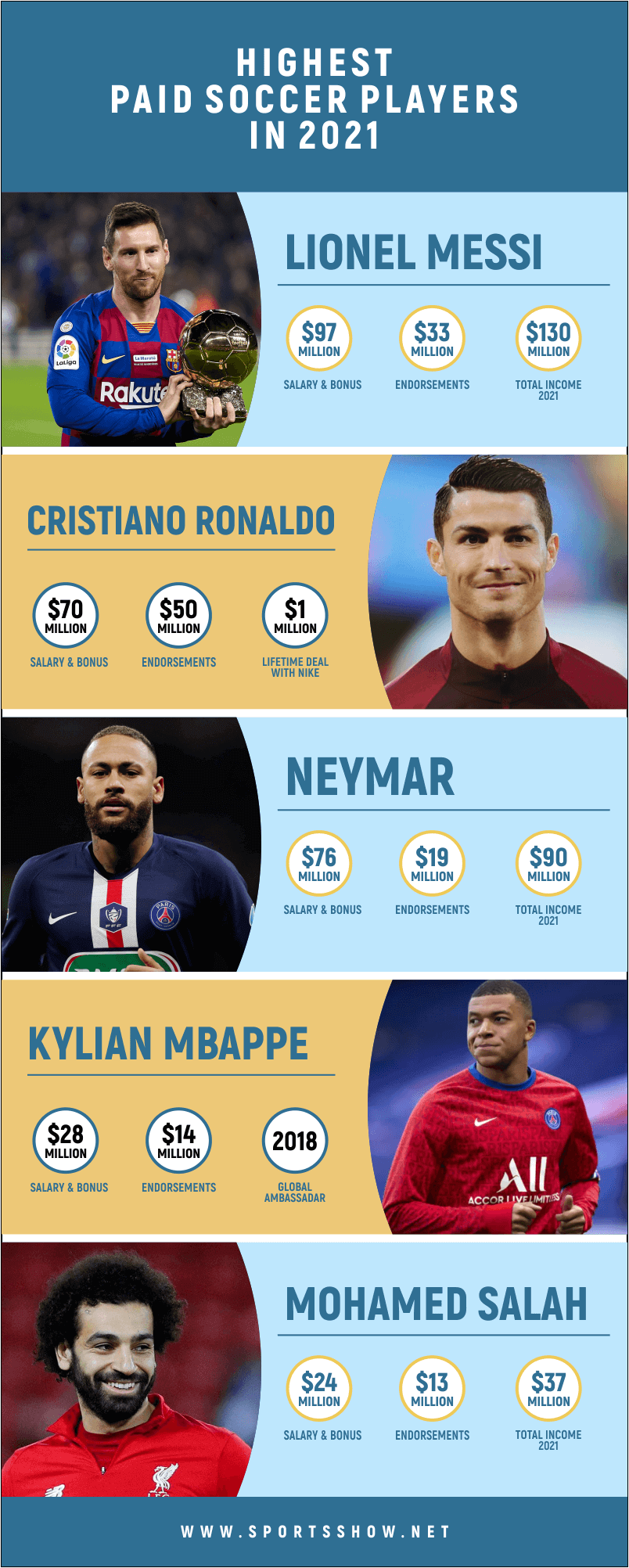 FAQ Regarding Highest Paid Soccer Players In 2022
Q. Who is the highest-paid footballer in the world in 2022?
A. PSG star and Argentine football legend, Lionel Messi, became the highest-paid footballer in 2022. He received $97 million as his salary and incentive this year. Besides, he has also made an astonishing $33 million from his various sponsorship deals.
Q. Which footballer has the highest wage?
A. According to the recent stats of 2022, Lionel Messi receives the highest wage as a footballer. He received around $97 million this year as his salary and incentive for his association with PSG and the Argentine national football team.