It is no surprise female athlete body type is the most attractive of all body types. We have done painstaking research, female athlete after female athlete to actually come up with the top 10 hottest Olympic athletes of all time.
Hottest Olympic Athletes – All-Time Ranking
It's time to put together a list of some of the best-looking female athletes taking center stage in the Olympics. During the events, we will see some new stars born and some already famous athletes making history.
10. Ronda Rousey – Hottest MMA Fighter
one of the finest MMA fighters and WWE star Ronda is one of the hottest female athletes in the Olympics and the current UFC Women's Bantamweight Champion. Besides, she is also the last Strikeforce Women's Bantamweight Champion.
She had also won an Olympic medal in Judo at the Summer Olympics in Beijing back in 2008. Ronda is disliked by many for her trash talking and lack of considerable class, but to this point, no one has been able to do anything about it in the ring.
She is definitely one of the top 10 hottest Olympic athletes of all time. Besides, she has now also become popular as one of the hottest WWE divas of all time.
9. Lindsey Vonn – Hottest Skier in Olympics
Speaking of attractive female athletes in Olympics, Lindsey Vonn is a deservingly popular alpine skier on the US Ski Team and has made the list of top 10 hottest Olympic athletes of all time.
Vonn had won the gold medal downhill at the 2010 Winter Olympics. She was the first ever in the event for an American woman. She has also won six consecutive World Cup season awards in the downhill.
Lindsey is also just as famous for dating Tiger Woods which still seems like a rather unusual couple. Vonn is one of six women to have won World Cup races in all five disciplines of alpine skiing – downhill, super-G, giant slalom, slalom, and super combined – and actually has won 76 World Cup races in her career.
8. Jaqueline Carvalho – Hottest Volleyball Player in Olympics
Brazil's women's volleyball team will be sincerely hunting for gold this year, and they have one of the hottest professional athletes in Rio, Jaqueline Carvalho, who stands at a staggering 6'1″ and is also rated as one of the hottest stars in the Olympics.
She has won the Best Spiker award at the 2010 FIVB World Grand Prix. Jaqueline was also a part of the national team that won the gold medal at the 2011 Pan American Games that took place in Guadalajara, Mexico.
Jaqueline and Brazil's national team won the gold medal at the 2012 Summer Olympics in London. On 24th August 2013, she won a straight fourth gold medal in the World Grand Prix after winning the final match against Japan (3-0). She now also holds her place among the hottest female volleyball players.
7. Lolo Jones – Hottest Runner in Olympics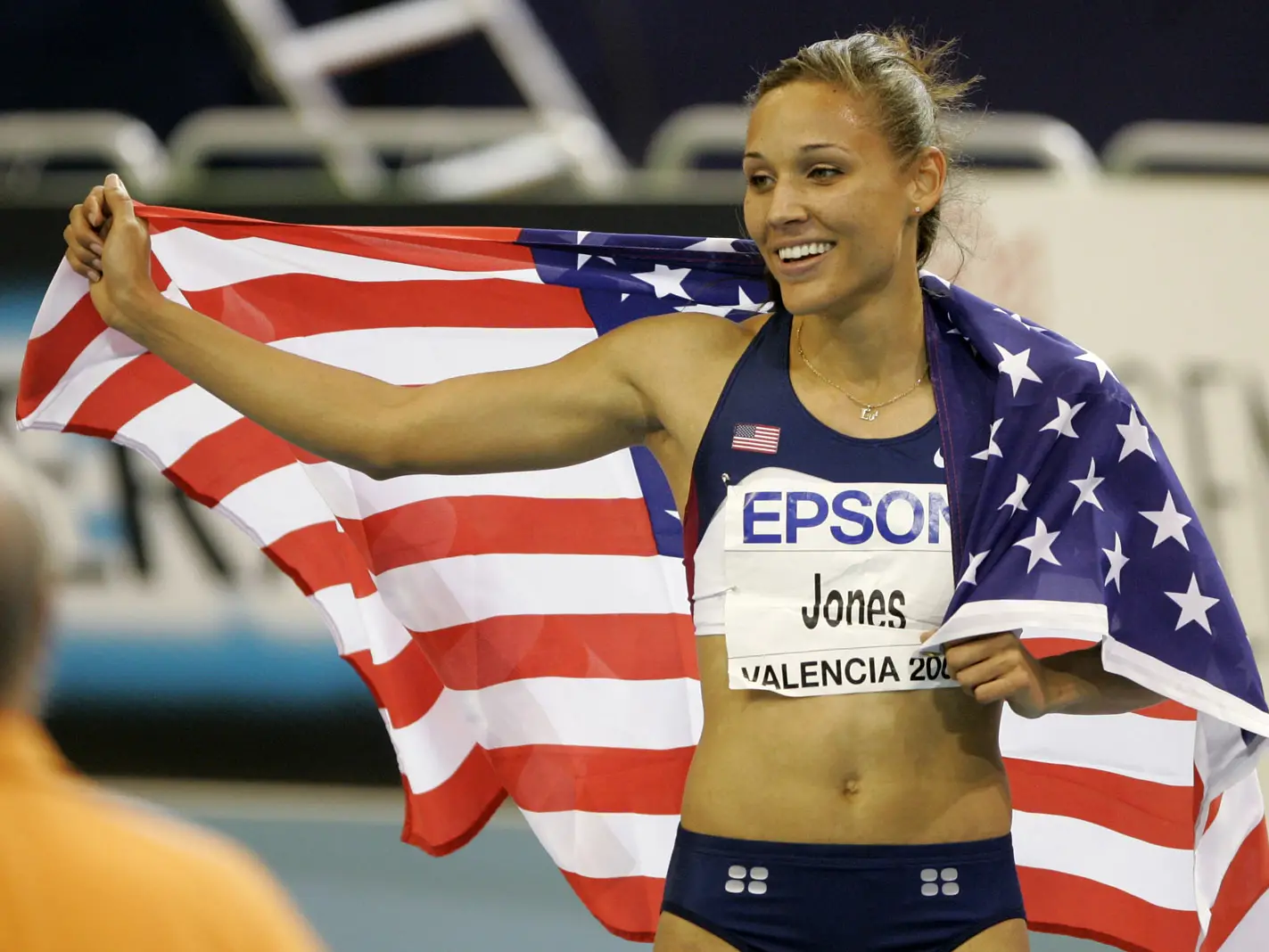 Speaking of the top 10 hottest Olympic athletes of all time, Lolo Jones is an American track and field and a bobsled athlete who specializes in the 60 and 100-meter hurdles. She has won three NCAA titles and garnered 11 All-American honors while remaining at LSU.
Lolo was favored to win the 100 m hurdles at the 2008 Beijing Olympics too, but tripped on the penultimate hurdle, finishing in seventh place, unfortunately. She went on to win silver at the 2008 World Athletics Final as well. Jones is the American record holder in the 60m hurdles with a magnificent time of 7.72.
Jones also competes as a popular brake-woman on the U.S. national bobsled team. She had won a gold medal in the mixed team event at the 2013 World Championships. This one has also represented the U.S. at the Winter Olympics. She has competed in both the Summer and Winter Olympic games.
6. Michelle Jenneke – Hottest hurdler in Olympics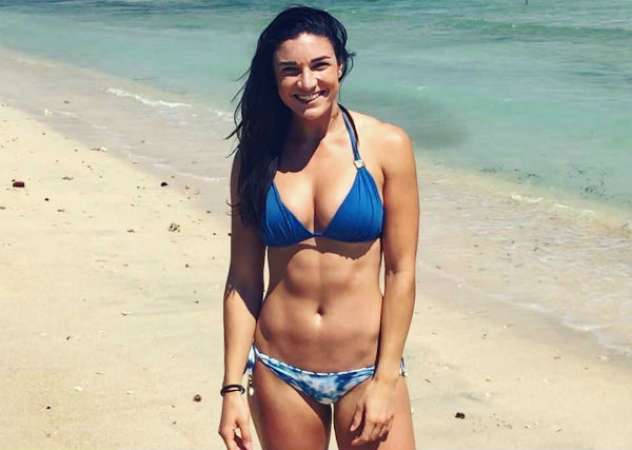 Australian hurdler Michelle Jenneke is a model at the same time. She is one of the hot Olympic athletes. She won a silver medal in the 100 m hurdles at the 2010 Summer Youth Olympics.
Jenneke was born in Kenthurst, New South Wales, Australia. She had attended The Hills Grammar School. In one interview, she fondly described her hobbies as Australian rules football, soccer, climbing trees, quad biking, and handball.
She is probably known more for the magical bouncy dance warm-up she does show here. We actually find the warm-up routine rather annoying, and it makes us want to see her get beat even more. She is actually rather hot, though. And now, she holds her place among the top 10 hottest Olympic athletes of all time.
5. Hilary Knight – Hottest Hockey Player in Olympics
Speaking of sexy female athletes in Olympics, Hilary Knight is a professional hockey player, an Olympic Silver Medalist for the USA, MVP of the Canadian Women's Professional hockey league, and also a four-time World Champion and three-time All-American in the sport of women's hockey…and damn! She looks good doing it!
She is a member of the United States women's national ice hockey team and also the Boston Pride of the National Women's Hockey League. Knight was born in Palo Alto, California, but she grew up in Lake Forest, Illinois.
Knight, one of the hottest female hockey players, had competed for the Wisconsin Badgers women's ice hockey program as well as for Choate Rosemary Hall. Also, in her first year at the University of Wisconsin–Madison, Knight had helped the team place second in the NCAA championships.
The following year she had led her team in points as the Badgers went on further to win the National Championship.
4. Leryn Franco – Hottest Thrower in Olympics
At number 4 of the top 10 hottest Olympic athletes of all time, we have Leryn Franco. She is a javelin thrower for Paraguay. She is obviously more known for her modeling, though.
Leryn has specialized in the javelin throw and instantly became an Internet sensation during the 2008 Beijing Olympics.
On 8 June 2012, Franco had achieved a personal best throw of a staggering 57.77 m in Barquisimeto, Venezuela, at the 2012 Ibero-American Championships in the event of Athletics.
Her achievement also became a new national record. She had surpassed the previous record of 55.66 m, which Franco did throw at the 2011 South American Championships in Athletics.
3. Paige Spiranac – Hottest Golfer in Olympics
She is a pro golfer who is known for her Instagram account and also her awesome talent in the golf game. She is one of the hottest female golfers and also among the top 10 hottest Olympic athletes of all time.
Two years ago, Paige took a well-earned break from her Instagram to focus on golf. Although, she returned soon.
2. Sydney Leroux – Hottest Soccer Player in Olympics
Sydney is the hottest US Women's Soccer Team to make this list. She is an Olympic gold medalist.
As a forward, she currently plays for the popular Orlando Pride in the National Women's Soccer League. She has represented the senior national female soccer team of the USA more than 50 times until now.
Sydney is part of the USA's winning squads at the London Olympics 2012 and Women's Soccer World Cup 2015 and is definitely one of the hottest female soccer players.
1. Gina Carano – Hottest Olympics Athlete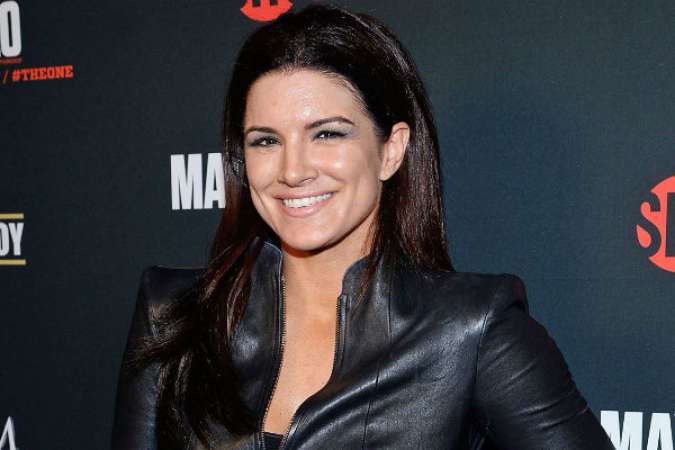 She was popularly considered the most amazing female MMA fighter with a very successful and rather lucrative career in the mixed martial arts sport.
Gina has moved to the modeling career and quite recently into action and has a couple of blockbusters actually under her name, like popular Fast & Furious and Haywire. She is not only incredibly athletic but also one of the top 10 hottest Olympic athletes of all time.
Carano began her training with straight Muay Thai to the competitive MMA, where she had competed in Strikeforce and EliteXC. She was famously featured in ESPN The Magazine as well as Maxim.
Her popularity eventually led to her being called the "face of women's MMA" (although Carano herself rejected the title) and was then ranked 5th on a list of the "Top 10 Influential Women" of 2008.
Conclusion
These are the top 10 hottest Olympic athletes of all time. Comment below and leave your opinion if you liked the list.
Hottest Olympic Athletes – Infographics
Last Updated On: February 2023