Football / Association Football / Soccer is surely the most played sport in modern-day Russia. According to official statistics, there are more than 1.5 million active participants in this sport. Besides, this nation also houses several great football clubs. Bandy/Russian ice hockey and Tennis also deserve their mentions among the most popular sports in Russia in 2023.
As far as sports are concerned, we can see that the whole world is crazy about them, and so is Russia. There are more than 50 million Russians participating in sports activities, according to the Russian sports ministry. This represents a significant figure. Taking a closer look, we've found the 10 most popular sports in Russia, which are greatly loved and played by the Russian people.
As one of the most successful countries in the world, Russia offers a wide variety of sports. As one of the most successful sports countries in the world, Russia also offers a variety of sports. Now let's find out which sports in Russia are the most popular.
Most Popular Sports In Russia | 2023 ranking
We have recently ranked the most popular sports in the USA and also the most popular sports in Canada. But now, it's time to uncover all the popular sports that Russians love to play. And here they are!
10. Gymnastics – Most Played Sport in Russia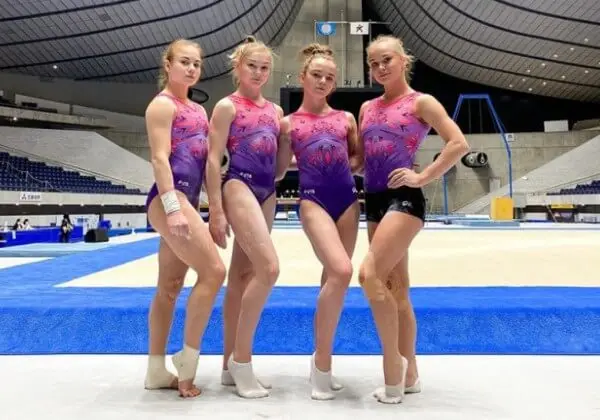 On number 10 out of the most popular sports in Russia, we have ranked Gymnastics. The reason behind its popularity in Russia is the country has been winning multiple championships in artistic gymnastics and rhythmic gymnastics.
It's been more than 25 years since this game was played in the country. As per the news, Gymnastics is also a tradition that enhances its popularity. Besides, some of the best gymnasts right now are from Russia.
There are many famous Russian gymnastics who got huge recognition across the globe, including Nikolai Andrianov, Boris Shaklin, and Valentin Muratov. These athletes have achieved enormous awards, such as 7 Gold medals and 5 silver medals.
FIG international competitions are competed by the Russian women's artistic gymnastics team. As a result of the World Anti-Doping Agency's ban, they have also competed as the Russian Olympic Committee and the Russian Gymnastics Federation. It's been noticed that in Russia, there are more women than men who love and enjoy participating in this sport.
9. Chess – popular indoor sport in Russia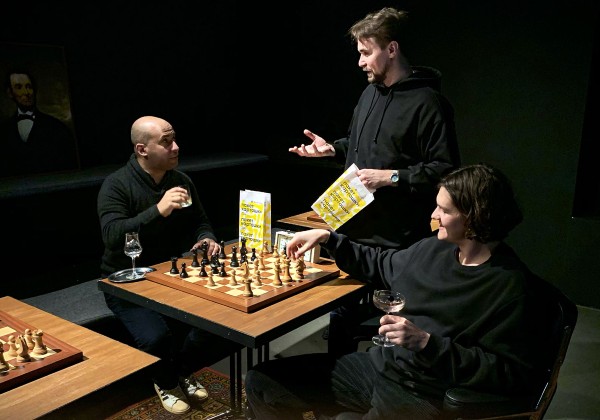 You might wonder how Chess can be the most popular sport in Russia, but you heard that right. As of right now, chess is the ninth most popular sport in Russia. Despite not getting a spot at the Olympics, this sport has been one of the most played and sported in the country for so long.
There are 255 chess grandmasters in Russia, which is a high number. It is so impressive because there are around 1,600 masters who are grandmasters in total. And out of them, several are counted among the best chess grandmasters right now.
During the Soviet Union, the records of the Russian Chess Federation were inherited. However, there are still many talented chess players in Russia even after the collapse of the USSR. Despite this, there is still a huge number of people who are crazily passionate about this sport.
A grandmaster such as Sergey Karjakin became the youngest grandmaster in history. The demand for such sports will continue to grow no matter what happens with Russia in the future.
8. Figure Skating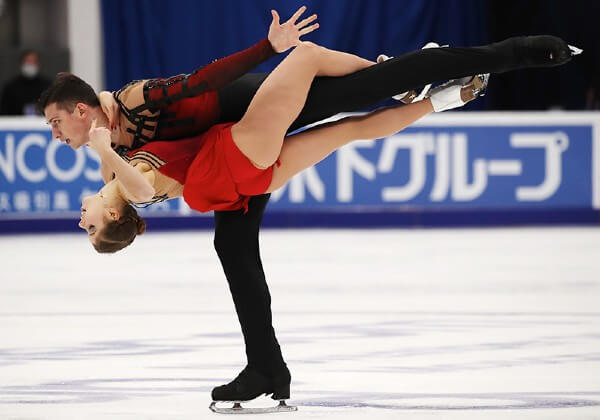 In Russia, figure skating is regulated by the Figure Skating Federation of Russia. This is recognized as such by the Russian Olympic Committee and the International Skating Union. A single membership does not exist, and its members belong to various ice sports associations.
Medals from all ISU World Figure Skating Championships from 1896 to 2019 are enormous. According to ISU World Figure Skating Championships results for 2019, Russia won 201 medals. That is what makes Russia the best country in figure skating.
Whatever the world may think about Russian athletes, the Russian sports community has always done well in winter sports. A large variety of winter sports are mastered by them, including ice hockey and figure skating. And now, Russia has already gifted some of the greatest female figure skaters of all time.
Russian and Soviet figure skating raised many successful athletes. Between 1964 and 2006, Russian athletes won all gold medals in pair skating. Figure skater Evgenia Medvedeva recently won two silver medals in the 2018 Olympic Games.
7. Volleyball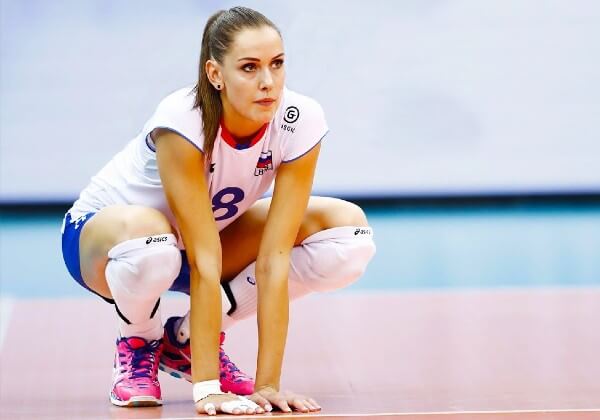 Here we have Volleyball in the 7th spot out of the top 10 most popular sports in Russia. Men's national volleyball teams from Russia participate in international volleyball competitions and are governed by the Russian Volleyball Federation. According to the FIVB, Russia has inherited the records of the USSR and the Commonwealth of Independent States.
The Russian national volleyball team has won four Olympic Gold Medals and six World Championship Gold Medals. And that is the reason Russia is one of the best countries in sports. Besides, this country has already gifted some of the best volleyball players of all time.
Volleyball is very popular in Russia for many reasons. First and foremost, Russian athletes have an incredible talent that makes them gain immense popularity and win matches over and over again. In spite of volleyball being a contactless sport, the game is spectacular and engaging. Additionally, volleyball is much less dangerous than soccer or ice hockey. However, that doesn't mean the players aren't trained to deal with tough situations and matches.
Since 1948, the Russian men's national volleyball team has dominated international sports. Due to the talent and incredible team, they have in the volleyball format. They have won six World Cups, six World Championships, and twelve European Championships.
6. Basketball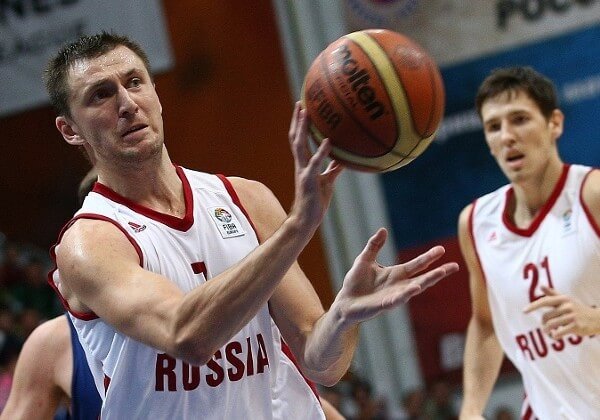 Russian basketball teams coached by Sergei Belov enjoyed world-class status during the post-Soviet era. They have won multiple awards and got huge recognition across the globe. Nevertheless, in the early 2000s, the sport fell into a deep crisis. Which made a huge impact on the entire county and the newbies who wanted to be the best player like their ideals.
However, a 16-year decline ended in 2016 with the Russian basketball team returning to the big stage. It started integrating and stabilizing decades before. Despite the team's disappointments for more than a decade, basketball hasn't lost popularity in Russia. It is still one of the best-played sports in Russia to date.
Russian basketball is the heir of the Soviet Union national basketball team, which won several international titles. Numerous internationally recognized players are from Russia, including 2016 NBA Champions Timofey Mozgov and Andrei Kirilenko. You may not believe it, but some of the richest basketball players in the NBA are from Russia.
Thus, it has been predicted that Russia will become a powerful country in the near future because it is constantly opening up new universities and educating a new generation. According to the Ministry of Sport, it is currently Russia's fourth most popular sport.
5. Ice hockey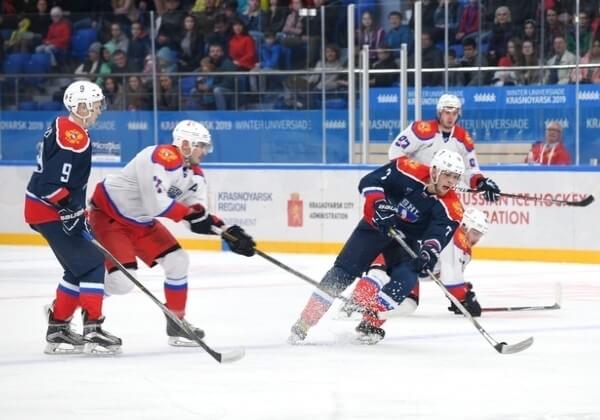 An online survey made in 2015 by Russia's biggest sports portal shows ice hockey to be the most popular sport with 31% of votes. Russians love hockey. The craze of athletes in this sport is also a reason that Canada is the best country for ice hockey.
Furthermore, they have a great impact on the game more than any other country. That's pretty obvious. This game is played and is popular in many parts of Russia because of its cold and snowy climate. On top of that, some of the hottest ice hockey players are from Russia.
In all the tournaments that Russia has participated in, including the IIHF World Championships and Olympic Tournaments, Russia has won five world championships and one Olympic gold.
In Russia, ice hockey is much more than ice hockey. Russians and athletes regard this sport as their most important sport, and they cannot afford to lose any matches. A victory in this sport has always been associated with the prestige of the nation. As it turns out, it wasn't introduced to Russian soil straight away, but only at the end of the 1940s – originally, they preferred hockey with a ball.
4. Biathlon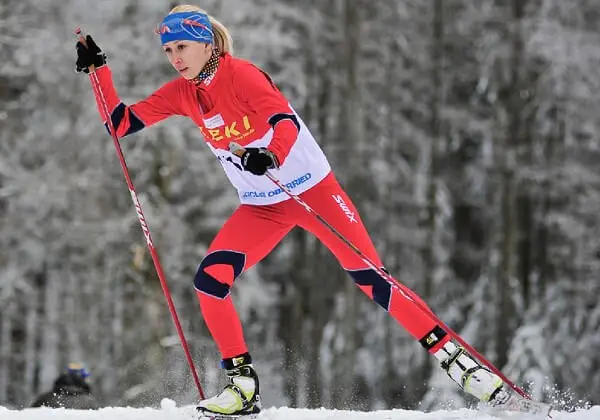 We have ranked Biathlon at the 4th spot out of the top ten most popular sports in Russia. Besides being immensely competitive, biathlon is also considered one of the toughest sports to play right now.
Biathlon combines cross-country skiing and rifle shooting. Skiers ski down a cross-country trail divided into shooting rounds.
Because of Russia's numerous awards in biathlon, including 10 golds, four silvers, and eight bronzes, it is well-known for the sport. Four of the strongest teams of the Tank Biathlon competed in the fourth and final race of the competition, representing Russia, China, Kazakhstan, and Azerbaijan.
Nikolay Kruglov, Alexander Tikhonov, Elena Golovina, and Svetlana Petcherskaia were among the most prominent biathletes of the Soviet era, and they are considered among the greats of all time in Russia, meaning they have made a profound impact on the next generation of Russian biathletes.
3. Tennis – Most Watched Sport in Russia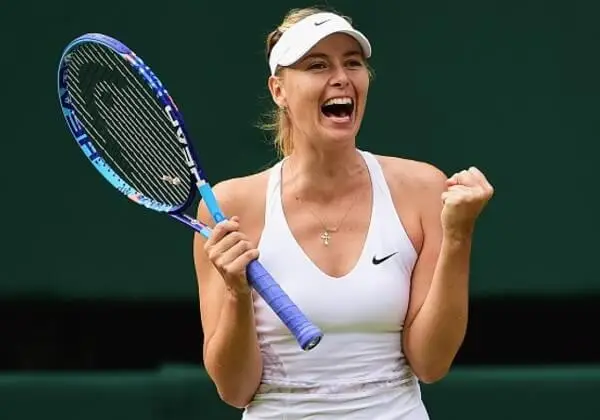 Having the responsibility of overseeing the sport in Russia, the Russian Tennis Federation is the national governing body for the sport. Thus, it is the legal successor to both the All-Russian Tennis Association and the Tennis Federation of the USSR.
In contrast to other sports, tennis began to gain popularity after the end of the Soviet era. Before the Soviet era, tennis was not so famous and had no impact on Russia.
Many hottest female tennis stars have come from Russia over the years. Russia is the sixth-best country overall in tennis, but the women from that country are among the best.
The end of the Soviet era marked the beginning of the tennis era in Russia. In a relatively short time period, Russian tennis players achieved international success. Russian players currently occupy 10 of the top 50 spots on the WTA. And that makes them earn the 3rd spot out of the top 10 most popular in Russia.
2. Bandy – Popular Sport Among Russians
Despite having originated in Britain at the end of the 19th century, bandy is a national sport in Russia and is known as "Russian ice hockey." It was introduced to Russia in 1898, and the first Soviet Championship was held in 1928.
Ever since then, Russia has become an amazing country that is gaining more and more popularity in the sport of Bandy, and its athletes have worked so hard and become the best in the world. There are many similarities between ice hockey and bandy. However, you can't mix them up.
The game attracts so many spectators that both men and women play and compete in several championships. Russia has both men's and women's teams that play an important part in making their country proud. So, bandy now achieved the 2nd spot out of the top 10 most popular sports in Russia because of its popularity.
Russia's women's team won six silver medals on the first day of the first world championships. They became the greatest team in history due to their success. After winning the gold medal at the 2014 Bandy World Championships, they became the greatest team ever.
1. Football – Most Popular Sport in Russia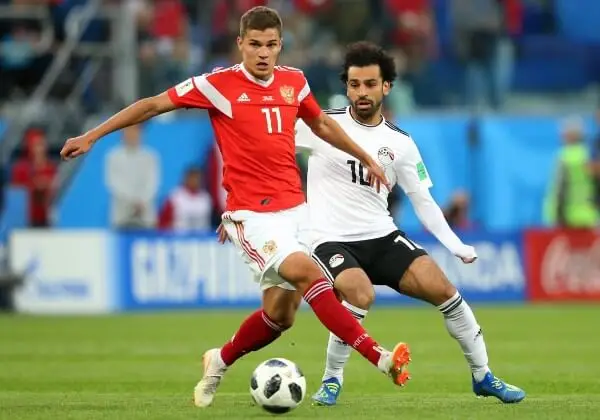 Here we go! we have ranked football in the first spot in the top 10 most popular sports in Russia. It is the highest level of professional association football in Russia, also known as the Russian Premier Liga. In Russia, football is the most popular sport.
There are several greatest football players who have made their country the best country in history to play football through playing football. Originally known as the Russian Football Premier League, it got its current name in 2018. Russia may be famous for ice hockey due to the many places where Russian people actively play this sport, but football still holds the top spot as the most popular sport in the country.
In Russia, football is the most popular sport, according to sociological surveys. More than 1.5 million people play the game (according to official statistics). Football fans are truly innumerable. Furthermore, Russia is good at sports because it is endowed with vast spaces, which makes it possible to have a variety of sports.
It is the most popular sport among Russian men, and even children take part in it regularly. Women also join the crowd when it comes to supporting the national team. The Russians made history by sporting in their own team and making it so big during the 2018 FIFA World Cup.
Conclusion
Folks, that's all! Here we have shown our best ranking, which has been derived from deep analysis. You may contact us if you think we missed any rankings or need to re-evaluate. Let us know in the comments; we would appreciate your response.
FAQs Regarding Most Popular Sports In Russia
Q. What is the most popular sports league in Russia?
The KHL, or Kontinental Hockey League, is by far the most popular sports league in Russia. This league is mostly made up of Russian ice hockey teams, and they won every installment of this league. The Russian Premier League is a football league that is equally loved and popular in Russia.
Q. Who is the most popular sportsman in Russia?
Legendary female tennis star Maria Sharapova is undoubtedly the most popular sportsman in Russia. This tennis beauty has achieved 36 titles in total, including 5 grand slams, during her heydays. Retired MMA fighter Khabib Nurmagomedov is also equally popular in Russia.
Q. Is there a bowling culture in Russia?
Russian bowling centers are different from traditional American bowling alleys in that they consider it a lifestyle choice. Often, the Russians will spend the entire evening, or even the entire night, bowling, just as if they were going to a nightclub. For Moscow to attract visitors, its facilities must be of the highest quality.
Q. Does football play a significant role in Russian culture?
In the Soviet Union, football ranked second in popularity. Nowadays, football is Russia's most popular sport, beating hockey. Men are very interested in the sport (many children play it regularly), and women are also included in the national team.
Last Updated On: January 2023