The Creative Artists Agency, or CAA, currently has a total player's contract worth more than $6 billion, and it is also the best sports agency in the world. It mainly deals with the Big 4 sports in the United States. The Wasserman Media Group LLC, based in Canada, and Excel Sports Management, based in New York, United States, also deserve their mentions among the top sports agencies in the world right now.
Athletes handle their affairs through sports agents, who top sports agencies employ. Their duties include managing a wide range of players worth a great deal of money and some of the world's most formidable agencies.
Here is a list of the top sports agency firms in the United States that manage athletes worth millions of dollars. These agencies proved themselves that they are the best right now with their excellent management and revenue.
Top Sports Agencies | 2023 Power Ranking
We have already ranked the richest sports brands in the world right now. But this series will be incomplete without mentioning the top sports agencies in the world right now.
10. Newport Sports Management – T

op Sports Management Companie
Donald E. Meehan founded Newport Sports Management Inc. (NSM) in 1981. The firm specializes in representing and managing professional hockey athletes. With more than 125 National Hockey League clients, NSM operates the largest hockey agency today and is one of the top sports agencies in the world.
A full-time team of professionals at NSM is dedicated to assisting our clients in matters of financial, tax, insurance, legal, marketing, and contractual planning.
In addition, NSM has branches in Alberta and Quebec and its head office in Mississauga, Ontario. NSM also has a global network of offices, including ones in the United States, Russia, Finland, and Sweden.
The agency had active contracts valued at $1.9 billion in 2020, led by agents Craig Oster and Wade Arnott. Clients of Newport include Zach Parise, Erik Karlsson, and Phil Kessel.
9. Relativity Sports Agency – L

argest Sports Agency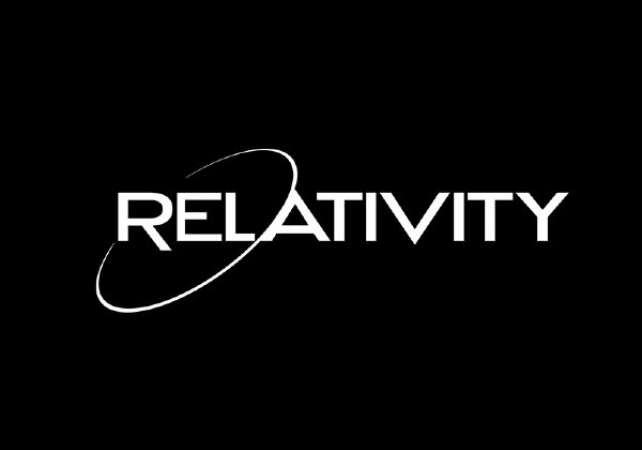 During the last ten years, Relativity Sports has negotiated over $3.2 billion in player contracts. While its sharp rise has been attributed to relativity sports, its bankruptcy claims have overshadowed its achievements, and it is known as one of the top sports agencies.
Relativity sports, on the other hand, look very promising for the future. As a result of the studio's bankruptcy filing, a company connected to Pittsburgh Penguins owner Ron Burkle discussed the possibility of purchasing it.
Following Ben Dogra's departure from CAA, the agency increased its client list and hired him as a football agent.
There are some clients of this firm, including Adrian Peterson of the Minnesota Vikings, Larry Fitzgerald of the Arizona Cardinals, Marshawn Lynch of the Seattle Seahawks, Dwight Howard of the Houston Rockets, and Miguel Cabrera.
8. Athletes First – F

ootball Sports Agency
In addition to representing players in the National Football League (NFL), football coaches in college and the NFL, professional baseball players, and athletes in other sports, including broadcasters, Athletes first also handle contracts, marketing, and endorsements.
They are also known as one of the top sports agencies. Athletes First specializes in contract negotiation and corporate marketing and was founded in 2001 to cater to the needs of its clients.
David Dunn, the CEO of the team, has negotiated more than $1 billion in playing, coaching, and marketing contracts. As part of its client servicing efforts, Athletes First also arranges events, conducts public relations, and conducts charitable activities.
As of the end of 2010, Athletes First's management contracts totaled $8943 million, resulting in a commission of $268 million for the up-and-coming firm.
7. GestiFute – Top Sports Agency
In 1996, Jorge Mendes established the organization known as GestiFute or the Gestao of Professional Desportive Carriers. Portugal allows other parties to collect a share of the players' transfer fees instead of requiring them to own the player's economic rights and is known as one of the top sports agencies.
Riccardo Silva, the current chief executive of Silva International Investments, is the company's largest shareholder.
GestiFute announced on March 9, 2003, that it would represent Benfica's midfielder, Tiago, who Superfute previously represented. In the meantime, Ricardo Rocha, Tiago's teammate, moved to GestiFute, approximately two months later, on May 23.
On July 29, Porto also acquired 5% of Paulo Ferreira and Ricardo Carvalho's economic rights. A summer offer from Barcelona of €15 million prompted the Portuguese team to pay more than previously assumed.
6. Octagon Sports Agency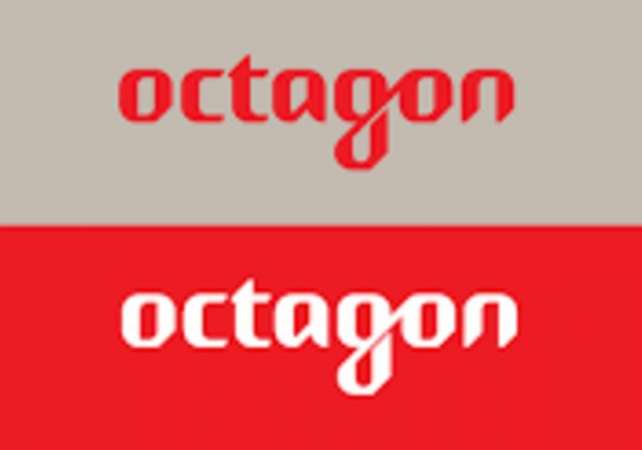 The Interpublic Group's Octagon division develops content around sports and entertainment. Septagon relocated its global headquarters to 290 Harbor Drive in Stamford, Connecticut, in 2017. Athletes and personalities and marketing are Octagon's two divisions.
Sports and marketing divisions, which handle sponsorships and events, are most often responsible for organizing the divisions of athletes and personalities.
Octagon is also regarded as one of the top sports agencies because of its impressive management. Octagon manages marketing efforts for some prestigious brands in 22 different countries, including BMW, MasterCard, Doosan, Cisco, and AB InBev.
Sports Business Journal Awards event in New York City honored Octagon as Best Talent Representation of the Year on May 23, 2018. Additionally, other winners in various categories that night included MLS, AEG, Arthur Blank, and the Vegas Golden Knights.
5. ICM Stellar Sports – S

ports Consulting Firms
ICM Stellar Sports is a global sports consultancy that offers a range of consultancy services. Jonathan Barnett and David Manasseh founded the company in 1994, establishing it as one of the most well-known and top sports agencies in the world today.
ICM Stellar Sports manage the careers of hundreds of footballers from both domestic and international markets.
As a result of this agency, some of the most significant transfers in football history took place, including Gareth Bale's record transfer from Totten ham to Real Madrid. Football isn't the only sport ICM Stellar Sports enjoys prominence in.
Rugby, cricket, and athletics are also prominent. We also put great effort into maximizing image rights and commercial opportunities for our commercial clients through a dedicated division.
4. Boras Corporation – T

op Baseball Agency
Boras Corporation represents roughly 175 professional baseball clients based out of Newport Beach, California. The company has been named the "Most Powerful Sports Agent in the World" by Forbes magazine since 2013, making it one of the top sports agencies right now.
His clients signed a total of $1 billion worth of contracts in December of this year. Scott Dean Boras owns and manages Boras Corporation, a baseball-specific sports agency. The Boras team is also a strong advocate for boosting the amount of money received by elite amateur players in every draft.
Tim Belcher signed a contract for $150,000 with Boras in 1983, his first record-setting deal. Boras identifies and then utilizes these sources to benefit these clients, a well-known source of leverage for his clients.
Draft picks have been advised to return to school rather than sign, salary arbitration is used rather than taking a neighborhood discount, and superstars are announced to wait for free agency rather than signing a hometown contract.
3. Excel Sports Management – T

op Sport Marketing Agency
The Excel Sports management and marketing agency represents some of the professional sports' top athletes. By offering unparalleled client service and attention, the agency, which represents numerous NBA, MLB, and PGA stars, strives to help athletes reach their maximum potential both professionally and personally.
Excel further builds clients' brands and maximizes their earning potential with strategic marketing and public relations campaigns, as well as community outreach to help them stand out from the crowd.
Due to its high contract value-to-client ratio, that agency is one of the most powerful multi-sport agencies in the country. Thus, they rank among the best sports agencies in the world currently. One of the top basketball agents in the world, Jeff Schwartz, heads Excel's NBA division.
Zack Greinke, Jason Heyward, and Masahiro Tanaka are Excel's baseball clients, while Tiger Woods is the company's biggest client in the golf category.
2. Wasserman Media Group LLC – S

ports Management Firms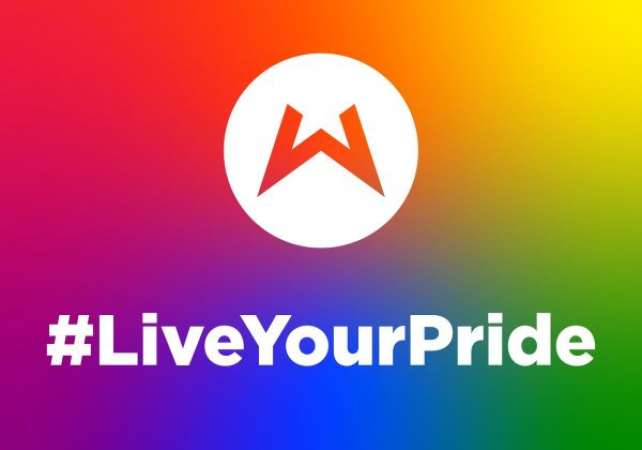 Located in Toronto, Ontario, Canada, Wasserman Sports & Entertainment, ULC provides Public Relations Services. Wasserman Sports & Entertainment, ULC employ several employees that generate $1.35 billion in annual sales (USD).
As of 2023, Wasserman is on track to achieve more than $330 million in commissions and overtake CAA as one of the top sports agencies globally.
Wasserman has made a big leap in the Forbes list this year because of the continuous addition of smaller shops, such as football agency Key Sports and hockey agency Acme World Sports. Furthermore, the founder Casey Wasserman ranks best among the top WNBA players.
Sports agent Arn Tellem, who joined WMG in January 2006, brought his NBA and MLB clientele to WMG. In addition to Tellem, several of his sports agent colleagues joined the company in the deal. He served as the head of one of the firm's management groups before retiring in June 2015.
1. Creative Artists Agency – S

ports Agency Firm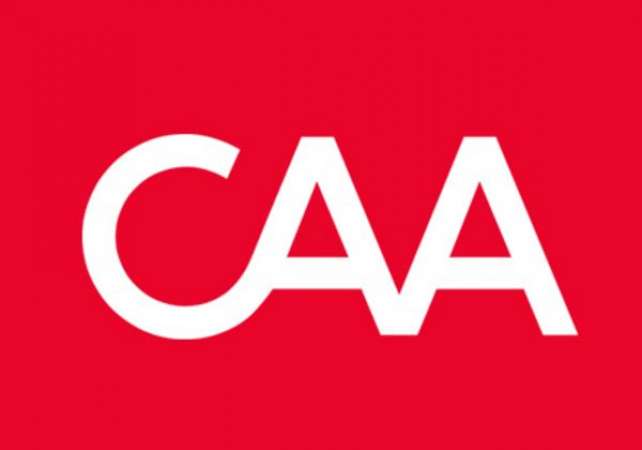 California-based CAA, short for Creative Artists Agency LLC, is a talent and sports agency. This company manages many clients and dominates the talent agency industry. Commissions from this firm reached more than $260 million in 2015.
Clients have also seen the cash with the company's current player contracts worth over $6.4 billion. Compared to its nearest competitors, CAA has twice the profits and retains twice as many contracts.
It represents athletes in all sports through its top NFL division and stands as the first of the top sports agencies. A total of $1.6 billion has been negotiated in MLB contracts by CAA.
The agency's baseball department negotiated Robinson Cano's $240 million contract with the Mariners, Buster Posey's $167 million deal with the San Francisco Giants, and Ryan Howard's $125 million deal with the Philadelphia Phillies.
Final Words
We hope you like the top sports agencies right now. Feel free to tell us about the best sports marketing companies in the comment section. We appreciate your valuable feedback.
Top Sports Agencies – Infographics
Best Sports Agency In 2022
| | |
| --- | --- |
| 1. | Creative Artists Agency |
| 2. | Wasserman Media Group |
| 3. | Excel Sports Management |
| 4. | Newport Sports Management |
| 5. | Lagardere Unlimited |
FAQs Regarding Top Sports Agencies
Q. Who is the highest-paid agent in sports?
Scott is, without a doubt, the highest-paid sports agent. The management of professional teams and his competitors fear him greatly. He has negotiated contracts worth $2B worth of work. Forbes named Boras the world's richest sports agent.
Q. Do sports agents go to law school?
Legal degrees are not required to become a sports agent. There is no specific degree or training required to become a sports agent; however, some leagues require certification, and the requirements vary from league to league.
Q. How can I be a sports agent?
A majority of sports agents need at least a Bachelor's degree. Marketing and business management are the best courses to take to become a sports agent. When you finish your studies, you need to understand how the sports industry works.
Q. What do sports marketing agencies do?
The role of sports marketing agencies is well defined: they do not seek sponsorships but rather advise companies that want to use sports as a marketing tool to increase sales and improve their brand positioning.
Last Updated On: January 2023