Are you a golf enthusiast? Do you love the game and all it has to offer? The truth is, if you have ever picked up a few clubs and taken a swing, then golf is something that's part of you. And you must have your dream golf vacation, isn't it?
Once a golfer, always a golfer. The game has so many benefits and has inspired people to dream about their perfect golf vacation for years. We've rounded up our favorite dreamy destinations to give you ideas for your next golf getaway.
Golf vacations have become popular among many different types of travelers over the years and are often viewed as an excellent way to relax and unwind. It doesn't matter if you're an experienced golfer or someone who's never picked up a club before; there's always room for improvement!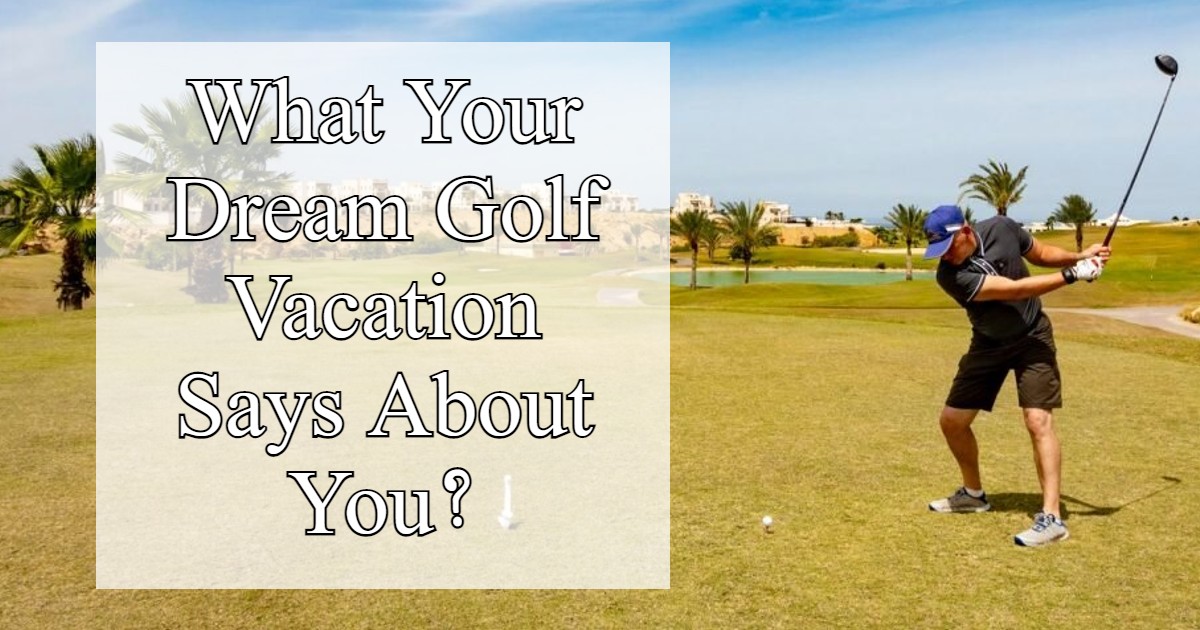 Types of Golf Vacations
Golf is a popular sport that attracts a wide range of people. From the casual weekend warrior to the professional golfer, golf is a sport that everyone can enjoy. There are many different types of golf vacations, including:
Private Golf Club

:

For those who want to play at some of the most exclusive courses in the world, this type of vacation is for them. The courses are private and members only, so it is not possible to just show up and play. You will need to be invited by someone who already has a membership or make arrangements with the club manager.

Luxury Golf Resort

:

These sorts of resorts are usually located in warm climates where there are plenty of activities besides golfing to keep guests occupied. They often have spas, pools, restaurants, and other amenities, as well as golf courses on-site or nearby.

Golf Package

:

A package vacation combines airfare, hotel, and sometimes even round-trip transportation into one easy purchase price, which makes it easier for travelers who do not want to spend too much time booking individual flights or car rentals separately.

All-Inclusive Golf Vacation

:

This type of vacation includes all meals and drinks along with accommodations for one price, which makes it easier for travelers who do not want to spend too much time booking individual flights or car rentals separately. A golf vacation can be a great way for anyone to get away from their regular routine and enjoy some fun in the sun!
What Does Your Dream Golf Vacation Say About You?
You're a golf fanatic, and you want to play on the most beautiful courses.
St. Andrews Links
If your dream golf vacation is playing a round on the Old Course at St. Andrews, then you're probably a traditionalist at heart. You're one of those people who would rather have a great meal at an old, family-owned restaurant than some overpriced modern place. And you're willing to pay for quality, even if it means paying more than expected.
TPC Las Vegas
When it comes to golf resorts, the TPC Las Vegas is one of the most popular options out there, and it's not hard to see why. The TPLV boasts several championship courses designed by famous architects like Tom Fazio and Pete Dye, as well as great amenities like pools and spas.
If that sounds like your idea of paradise, then you're someone who wants all the bells and whistles when it comes to your golf resort experience.
Torrey Pines South
If your dream golf vacation is playing Torrey Pines South in San Diego County, then you're probably a golfer who appreciates the natural beauty of California golf courses, especially those that have been around for decades or longer.
Pebble Beach
If you're dreaming of Pebble Beach Golf Links, you're a classic. You appreciate the greats of the golf game, perhaps because you are one. You enjoy the finer things in life, and golf is no exception. Whether playing with your friends or on your own, you love the challenge of matching your skills against the course itself.
Punta Espada Golf Club
You have a bit of an adventurer in you, and that's why Punta Espada Golf Club is your dream golf vacation spot. You love to travel and explore new places, and this Puerto Rico course takes advantage of its coastal location with ocean views and inland hazards to keep things interesting for players at every level.
Pine Valley
If Pine Valley Golf Club is your dream golf vacation spot, then you're a high achiever who loves a challenge, both on and off the course! This New Jersey club has hosted many major tournaments over the years and continues to draw top-notch female golf players from around the world for its excellent conditions and challenging layout.
That's not to say that every golfer is competitive in nature. After all, there is something about golf that draws us to the game – perhaps it's the opportunity to be out in the fresh air and sunshine or engaging in a quiet activity that still requires thought and strategy.
Whatever your reason for hitting the greens, there is a golf vacation option out there to suit you. As you consider your options over the next few years, don't forget to keep your own personality in mind as you choose your dream golf vacation.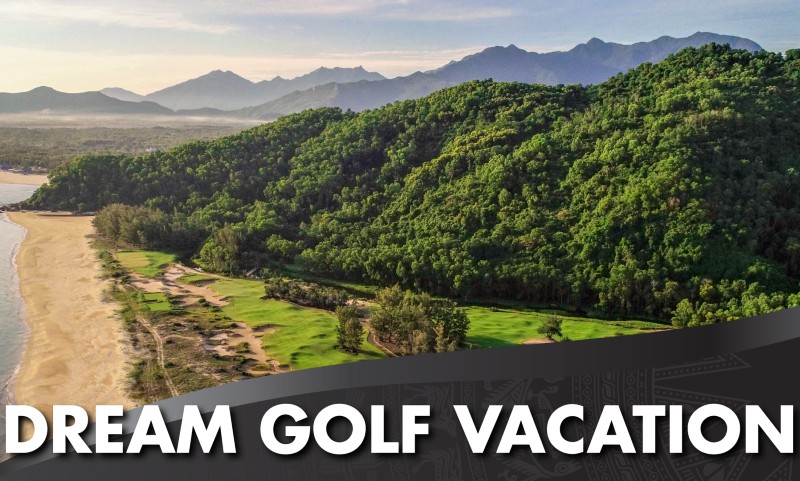 Final Words
Of course, tastes will differ, and preferences can vary. For example, if you're the type of person who wants to go on a golf trip, you're likely not too concerned with all the bells and whistles that other types want in their ideal vacation.
It should be apparent that your preferences are based on a trend or movement; otherwise, you would not be dreaming about what we consider a "trend" in a dream vacation (i.e., golf vacation).
FAQs
Q. What is a golf vacation?
A golf vacation is a trip where the main focus is to play golf at one or more courses. It can be a business trip, a family vacation, or a romantic getaway. Many people enjoy playing golf on their own time as well, so this could be an opportunity for you to play more often and improve your game.
Q. How much does it cost for your dream golf vacation?
The cost will vary depending on how nice the resort is where you stay during your dream golf vacation and how many rounds of golf you play while you're there (more rounds mean more expensive).