Legendary former women's baseball star Doris Sams, aka Sammye, is widely dubbed the greatest female player the baseball world has ever seen. In her impressive professional career, she won the player of the Year Award twice and became a part of the all-star team a record five times. Japanese baseball star Eri Yoshida and former Polish star Connie Wisniewski also deserve their mentions among the greatest female baseball players of all time.
The first professional baseball team was the Dolly Vardens of Philadelphia, founded in 1867 and composed only of women. Due to this long history of women's baseball, we rank and list the greatest female baseball players, from women's rights pioneers to real professionals who made baseball their living.
Greatest Female Baseball Players of All Time | 2023 Updates
Baseball has a reputation for being a sport for men. Women play volleyball, basketball, soccer, and softball, but you seldom hear about a woman playing baseball. However, this perception is wrong, and girls have been playing hardball for a long time.
10. Dottie Schroeder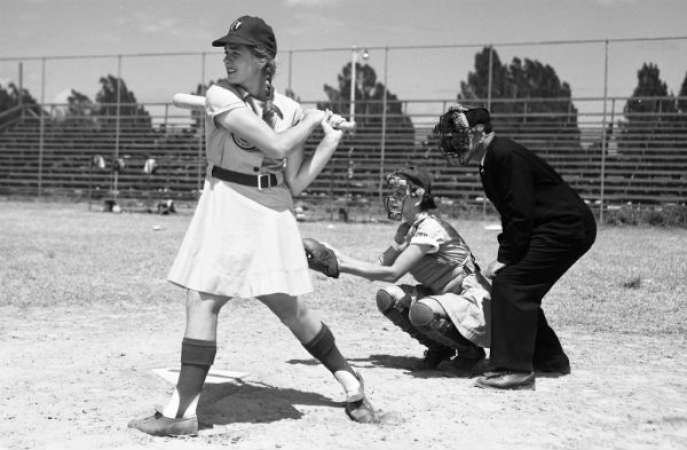 Dorothy Schroeder was nicknamed "The Human Vacuum Machine." She was arguably the best fielder in the history of AAGPBL (All American Girls Professional Baseball League, a female baseball league that ran from 1943 to 1954.
The most successful women's baseball circuit in history), making amazing plays in the shortstop, which earned her a place in our list of 10 greatest female baseball players.
She was the only player to participate in all seasons of the league history, holding records for the most games played (1,249), at-bats (4,129), and RBIs (431), being one of five players to achieve the 400 RBI milestone.
She was also the youngest player in league history, making her debut at the age of fifteen. Dottie was perhaps the prettiest girl in league history, and her face adorned the cover of Parade Magazine in 1948.
9. Toni Stone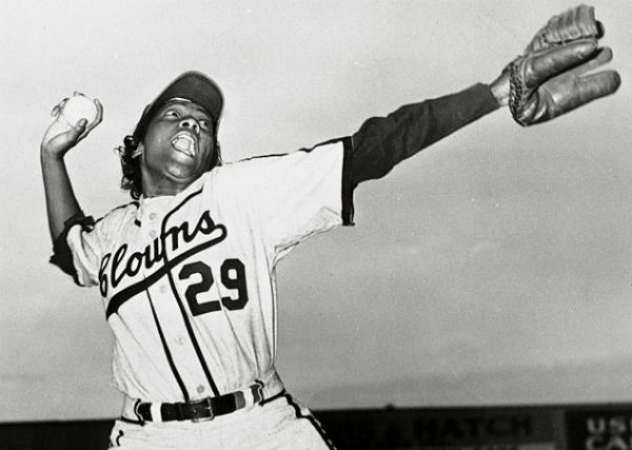 Baseball star Toni Stone was a hero of women and civil rights in the United States when in 1953, she became the first woman to play in the Negro League, and she was discriminated against women in a league of discriminated men.
Playing baseball since she was ten years old, she was signed by Indianapolis Clowns to play second base and replace future baseball legend Hank Aaron. She played only two seasons in the league, but she had her highlights, including a hit against legendary Satchel Paige.
Tony Stone was harshly treated by her teammates, who did not allow her in the dugout and requested her to play in skirts for sex appeal, which she refused. She could not be ignored when ranking the 10 greatest female baseball players.
8. Sophie Kurys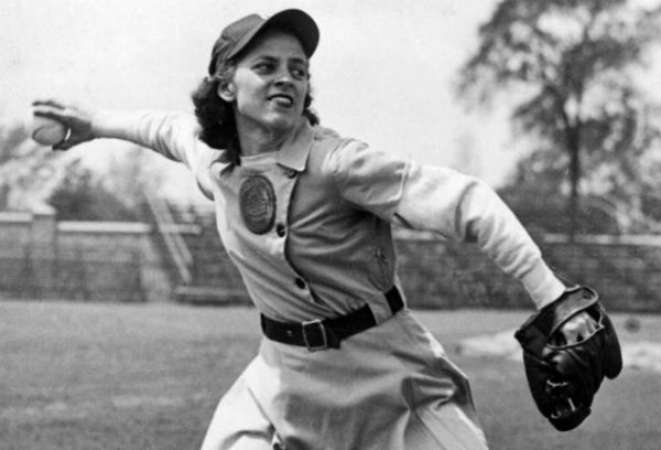 Fans nicknamed baseball star Sophie Kurys 'Tina Cobb'. She has earned this nickname due to her similarity with one of the greatest baseball players of all time, Ty Cobb.
In 1946, in just 113 games, she stole 201 bases (bases were 72' apart), which is not only the AAGPBL record but the worldwide professional baseball record. Even more impressive: that year, she was caught stealing only two times.
In her career, she amassed a total of 1,114 stolen bases, the all-time record for the league and the world record until surpassed by Rickey Henderson in 1994.
She averaged 123.77 steals per season in her 9 season-career, a no-brainer choice for the list of the 10 greatest female baseball players. In addition, she also holds the all-time record for runs scored with 688. Sophie Kurys was a gifted athlete, performing well not only in baseball but also in basketball, volleyball, track, bowling, and golf.
7. Dorothy Kamenshek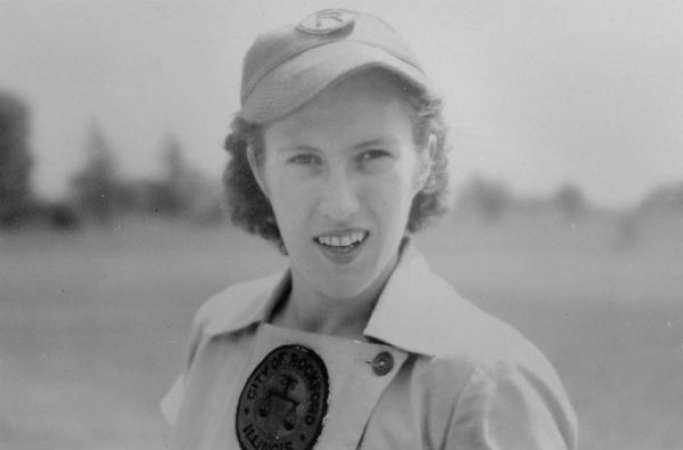 She was, no doubt, the best hitter in AAGPBL history and one of the 10 greatest female baseball players. Kamenshek was the only player to surpass the 1,000 hits barrier, finishing with an all-time record of 1,009 hits and a batting average of .292, fourth of all time but surpassed by players who spent the bulk of their careers in the league "live-ball" era.
Dorothy was not a slugger, but she accumulated 89 doubles and 41 triples (2nd of all time). Kamenshek had an unbelievable strikeout ratio of 1 per 46.12 AB. She won two batting titles in 1946 and 1947 with batting averages of .316 and .306, respectively. She also was a good base stealer, amassing 631 thefts.
6. Julie Croteau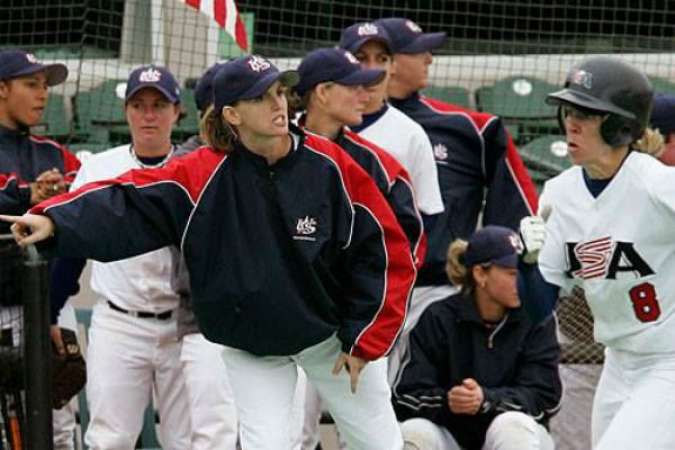 In 1988, Croteau sued her High School in Virginia for her right to play baseball, but she lost. She was so persistent in pursuing her dreams of playing baseball.
And she eventually became the first woman to play in men's NCAA as a first baseman for Saint Mary's College in Maryland in 1989 and later, in 1995, one of two girls to play a game in the MLB-sanctioned winter league when she appeared in the Hawaiian League.
She was a double in the movie A league of their own, based on the history of AAGPBL, and is number six amongst the 10 greatest female baseball players.
5. Jean Faut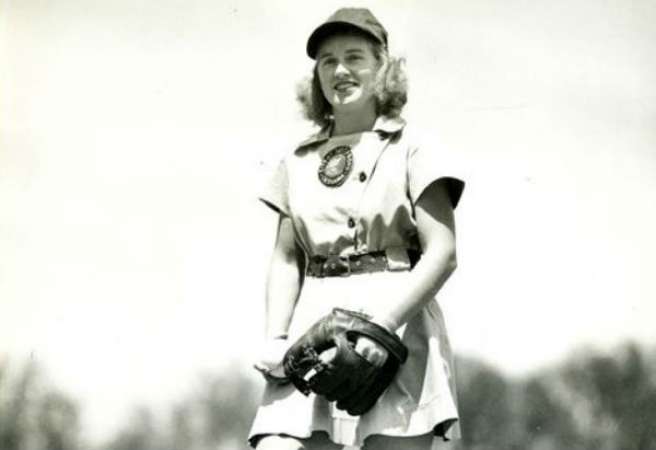 In none of her nine years in AAGPBL, her ERA climbed over 1.60 points; she was named an All-Star 4 times and was only one of two to gain two Player of the Year awards. She threw 4 no-hitters and is, to the point that my research has come, the only person to throw two perfect games in professional baseball.
She was the best pitcher in that league's history and one of the 10 greatest female baseball players. Jean led the league in ERA from 1950 to 1953, the most offense-friendly years in league history. She never had a losing record and won at least 20 games three times, two of them in a row.
4. Ila Borders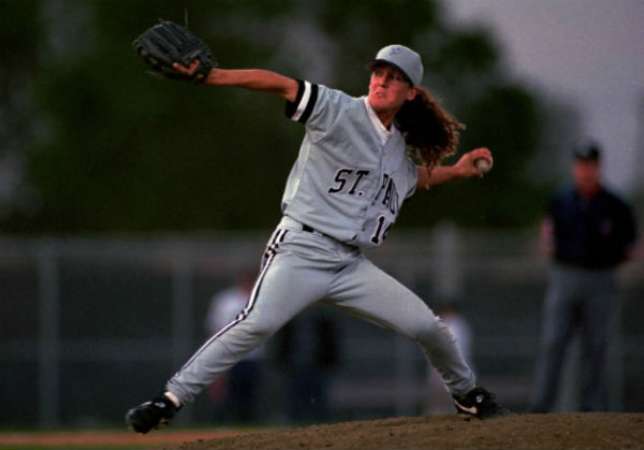 Borders was a left-handed pitcher who became the second woman to start a men's NCAA baseball game. In 1997, she became the first woman to play in an independent professional baseball league, and her performance was limited to only 15 appearances; she posted a 7.53 ERA with no decisions.
In July 1998, she became the first woman player to start a men's professional baseball game. A few weeks later, she became the first women pitcher to record a win in men's professional baseball. Her career ended in 2000 after a disappointing season. Border's career highlights and success earned her the fourth place in our list of the 10 greatest female baseball players.
3. Connie Wisniewski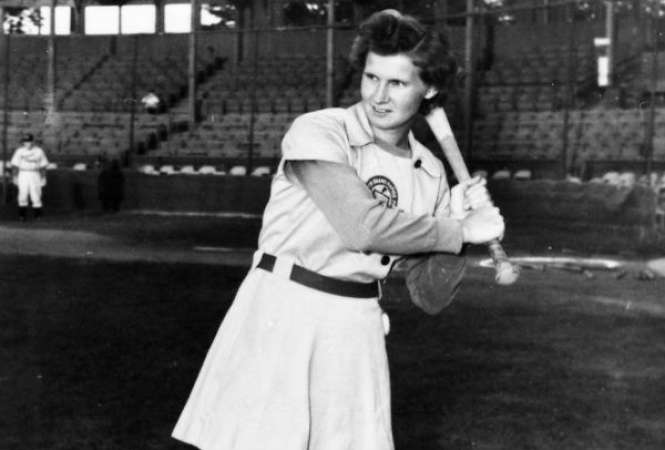 She has earned her nickname, the Polish Rifle, because of her heritage. Fans also know her as the "Iron Woman" due to her durability in the AAGPBL. Connie was one of the best all-around players in league history. Besides, she now holds the third place in our list of the 10 greatest female baseball players.
In 1946 she opened 40 games and… threw them all complete! She had 366 innings of work, 79 strikeouts, 33 wins, and 9 losses; her ERA was 0.96, and she was named to the 'All-Star Team.'
She repeated the All-Star honors in 1948… not for her pitching but for her hitting. That year she hit a league-high of 7 home runs with a .289 batting average (3rd overall) and 66 RBI (2nd).
She finished with career numbers of 274 batting average and 595 hits. Connie had 79 doubles, 30 triples, 1.68 eras, and a 107-48 record for a .690 winning percentage, the league's all-time record. She died of cancer in 1994.
2. Eri Yoshida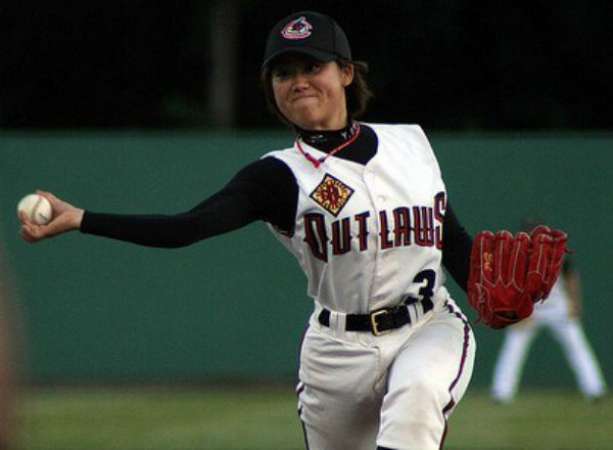 Arriving at spot two in the list of the 10 greatest female baseball players, Eri Yoshida comes from Japan. Japanese men's professional baseball team drafted her at the age of just 16 in 2008.
She is a knuckleball specialist who learned the pitch by herself. She was 14 after watching Tim Wakefield. Her knuckleball has been clocked at 50 mph.
She has played for several professional male teams in independent leagues in Japan and the United States. And that made her the first woman to play professional baseball in two countries.
1. Doris Sams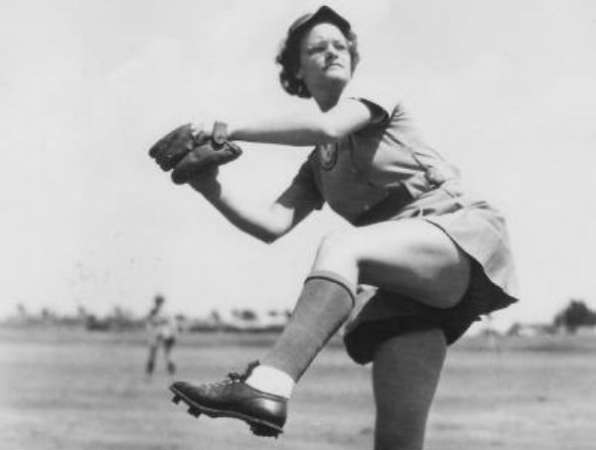 Sams was probably the only six-tool player in AAGPBL history. She could hit for average and power, she could field, she could run, she could throw, and she could pitch… no wonder why she is our number 1 pick in our list of the 10 greatest female baseball players.
Sams was a pitcher turned outfielder and was selected to the All-Star Team in both positions. Fans still regard her as the only player to achieve that. She received the "Player of the Year" award twice and became a part of five All-Star Teams.
Doris won a batting crown and home run title; she was consistently amongst the leaders in-offensive and pitching categories; she threw a no-hitter and a perfect game.
In 1952, she established a home run record with 12 bombers, including the longest in league history. She was great as a pitcher, hitter, and fielder, and that's why we chose her number one.
Conclusion
There are more players who could have made our lists, such as pioneers Alta Weiss, Maud Nelson, Eleanor Engels or Sal Coats, Black women who played in the Negro Leagues as Mamie Johnson or Connie Morgan, and AAGPBL players like Eleanor Callow, Helen Fox, and Weaver sisters. But these were the greatest female baseball players of All Time.
Greatest Female Baseball Players – Infographics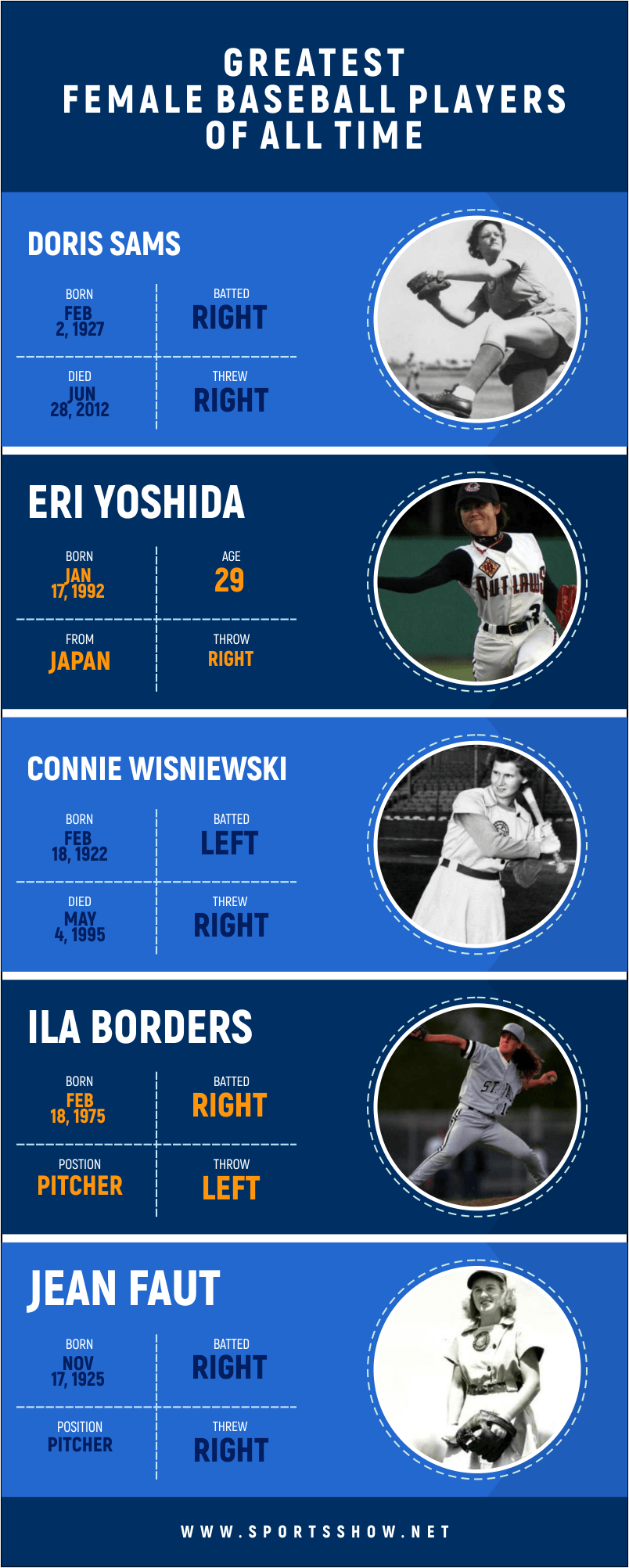 FAQs Regarding Greatest Female Baseball Players
Q. When was the first woman to play baseball?
It was Mary Elizabeth Murphy (13th April 1894 – 27th July 1964), referred to as "The Queen of Baseball," who played professional baseball alongside male athletes for the first time in 1922. She was one of the best baseball players in history.
Q. Does there exist a hall of fame for women in baseball?
When discussing the Hall exhibit, Chafets mentions women in baseball but points out that none have been officially inducted. In the beginning, you might point out that Major League Baseball does not have any women players.
Q. Are there any women's baseball teams?
A number of countries have women's baseball teams. In the United States, Australia, Japan, Taiwan, Cuba, Hong Kong, and Canada, women's baseball leagues are the most developed and organized. Baseball programs for girls and women are sponsored in those countries by their national governing bodies.
Q. Did baseball have a Jimmy Dugan?
The American professional baseball player James Elmer Duggan (1st June 1885 – 5th December 1951) played baseball. During Duggan's 11-year professional career, he played in the minor leagues except for one game with the St. Louis Browns in 1911.
Last Updated On: February 2023