Former English wicketkeeper-batsman Tich Cornford, with a height of just 5 feet, is the shortest player ever to grace the field of international cricket. Legendary English bowler Tich Freeman, with a height of just 5 feet 2 inches, and Bangladeshi wicketkeeper-batsman Mushfiqur Rahim, with a height of just 5 feet 3 inches, also deserve their mentions among the shortest cricketers of all time.
These little rockets have always been a surprise package for their opponents as they were much more capable of doing than they seem to do. Here we are going to make a very unique list of the top 10 shortest cricketers of all time.
Shortest Cricketers Of All Time | 2023 Updates
People may think that the greatest Cricketers are generally all tall and mammoth in size. But do remember that there are some great cricketers in history who were just as successful as their taller counterparts.
10. Tatenda Taibu [Height: 5 feet 5 inches]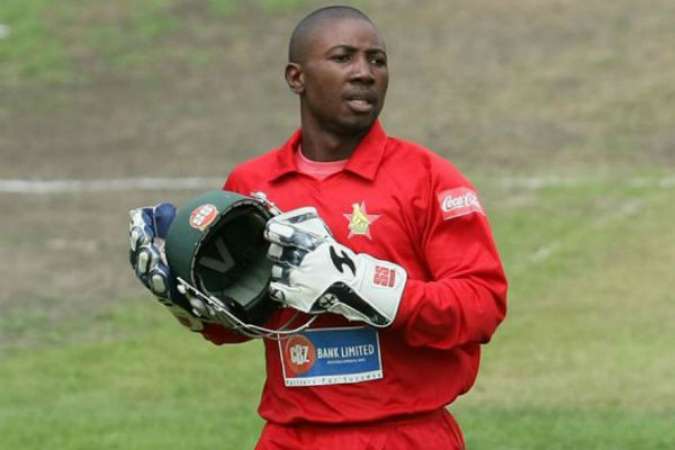 At the tenth place in our list of the shortest cricketers of all time, we have Tatenda Taibu. Born on 14th May 1983, this cricketer has a height of just 5 feet 5 inches. Besides being a wicketkeeping batsman, he can also bowl right-arm off-spin. He became the youngest Test captain in cricket history on 6th May 2004.
Taibu made that record when he captained his team against Sri Lanka that day. On 10 July 2012, Taibu, aged only 29, decided to quit cricket and focus on his work in the church. He has scored 1546 runs in Test Cricket and 3393 runs in One Day International cricket.
9. David Williams [Height: 5 feet 4 inches]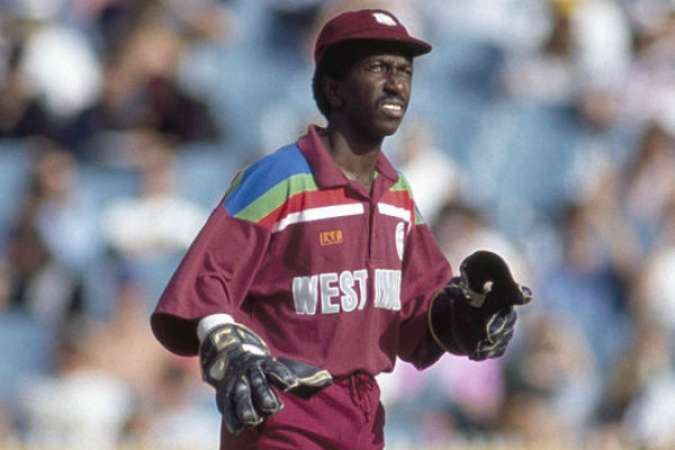 Born on 4th November 1963, Williams is a former West Indian cricketer. He displayed his athletic presence behind the stumps. David also proved himself as a competent lower-order batsman. He played 11 Tests and 36 ODIs from 1988 to 1998. With just 5.4 feet in height, this diminutive man struggled to grab Jeff Dujon's place on the international side. Compared to Dujon's Test batting average of 31.94, Williams achieved just 13.44 during his time.
His most prominent score was 65 against England in 1998, which helped them to achieve a three-wicket win in Trinidad. However, three consecutive ducks followed that innings, and he was dropped for the final test of the series. Williams played 71 first-class matches for Trinidad and Tobago between 1983 and 1999. He made an average of just 22.31 with 151 catches and 39 stumpings. He achieved the highest score of 112.
Williams was appointed to the role of assistant coach to the West Indies team in 2007, prior to the first World Twenty20 World Championships. He made a surprise return to the field in March 2009, during the final day of the fourth Test against England in Barbados, where he enthusiastically undertook the role of substitute fielder.
8. Alvin Kallicharran [Height: 5 feet 4 inches]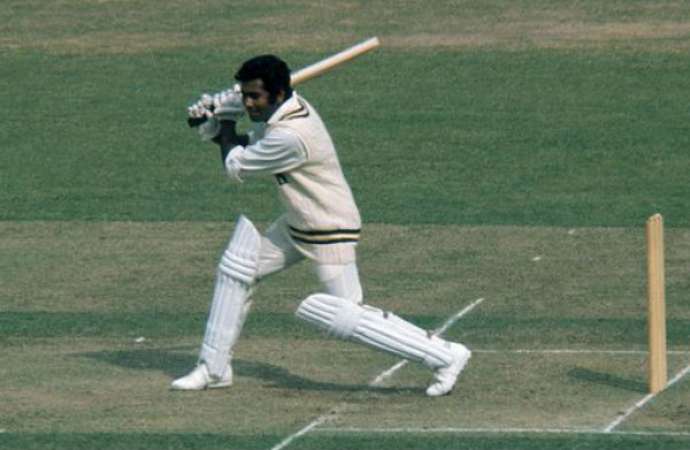 At the eighth place in our list of the top 10 shortest cricketers of all time, we have Alvin Isaac Kallicharran. Born on the 21st of March 1949, Alvin is a former West Indian batsman of Indo-Guyanese ethnicity. This 5.4-feet-tall batsman played from 1972 to 1981.  This left-handed batsman was born in Georgetown, British Guiana (now Guyana) also was an occasional right-arm off-spinner.
He was known for his elegant and watchful batting style. Wisden also named him Cricketer of the Year in 1973. He was a part of the 1975 and 1979 teams that won the ICC Cricket World Cup. Alvin scored 187 against India in the 1978–79 tour. In county cricket, he found success with Warwickshire in English County cricket. While playing against minor county Oxfordshire in the 1984 one-day Nat-west Trophy, he scored 206 and took 6 wickets for 32 runs.
One of his most noted international innings, a knock of 158 against England, was shrouded in controversy when he was run out by Tony Greig on the final ball at the end of the first day. He attempted to join World Series Cricket but failed. He was then appointed captain of the West Indies in 1977–1978 when Clive Lloyd resigned over the Packer issue.
7. Mominul Haque [Height: 5 feet 3.5 inches]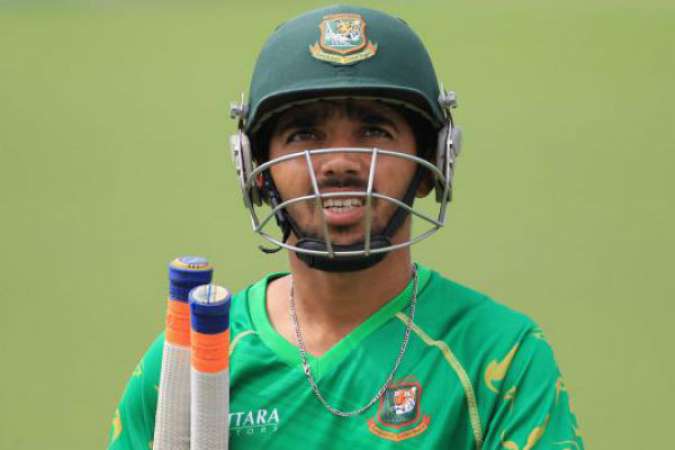 Born on 29th September 1991, Mominul mainly plays for Dhaka Division. Besides, he also played for the Sylhet Royals in the Bangladesh Premier League. He made his test debut against Sri Lanka on 8 March 2013 at Galle, Sri Lanka.
He scored a half-century in his debut and ended up scoring 156 runs in 3 innings at an impressive average of 52.00 in his maiden test series. During the Bangladesh Premier League 2012, he won the Man of the Match award for scoring 53* off 28 balls for his team Barisal Burners against the Khulna Royal Bengals to guide his team to a 4-wicket victory.
Mominul has scored 584 Runs in the 5 Test Matches he played. In 12 ODIs, he scored 205 runs. With a height of 5.3.5 feet, he is the 7th shortest cricket player in the world.
6. Harry Pilling [Height: 5 feet 3 inches]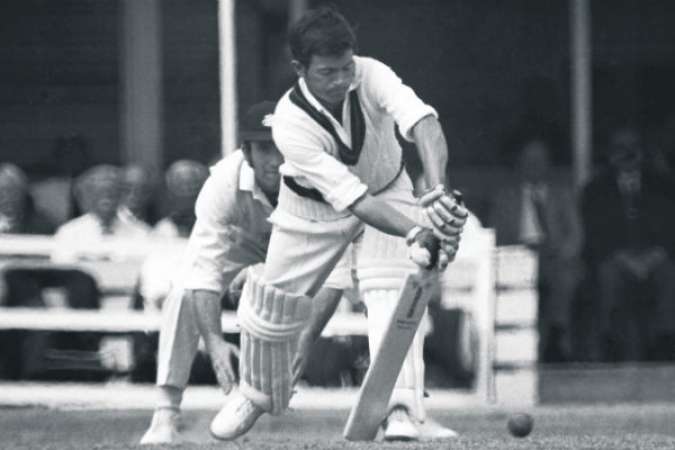 Born on 23rd February 1943, Harry Pilling was a prominent English cricketer. With just 5 feet 3 inches (1.60 m) in height, he had the distinction of being the shortest English professional cricketer of modern times. Besides, he has now also held his place among the shortest cricketers of all time.
During his heydays, fans dubbed him one of the most talented right-handed batsmen. Pilling played county cricket from 1962 to 1982. And during that time, he scored over 15,000 first-class runs for Lancashire.
One of his most memorable innings for Lancashire was an unbeaten 70 against Sussex, which helped secure his county's first Gillette Cup success in 1970. This legendary cricketer died on 22nd September 2012.
5. Gundappa Viswanath [Height: 5 feet 3 inches]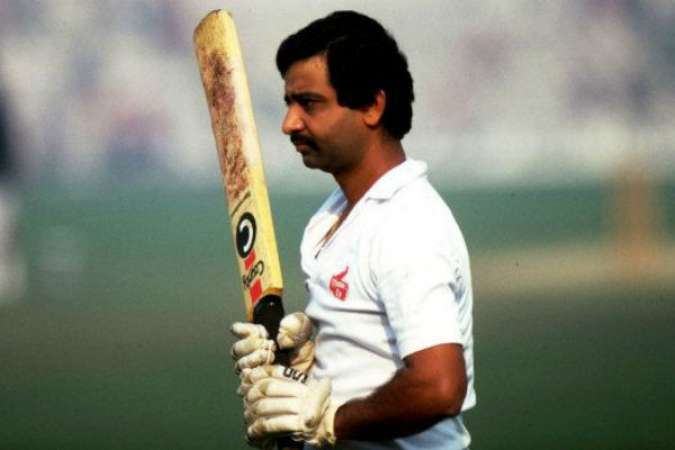 Born on 12th February 1949, Gundappa Ranganath now holds the fifth place in our list of the shortest cricketers of all time. A player from Bhadravathi, Karnataka, he played for the Indian national team. However, he had a height of just 5 feet 3 inches. Born in a Brahmin family, he was one of India's greatest batsmen throughout the 1970s.
Vishwanath played Test cricket for India from 1969 to 1983. He made 91 appearances and scored more than 6000 runs. He also played in One Day Internationals from 1974 to 1982, including the ICC World Cups of 1975 and 1979. At the state level, he played for Karnataka (formerly Mysore) throughout his career.
Viswanath, popularly nicknamed Vishy, had an elegant and wristy batting style that emphasized timing rather than power. Though he had a complete repertoire of shots around the wicket. Viswanath's favorite was the square cut, a shot he often used to great effect against fast bowlers. He usually fielded at slip position.
4. Parthiv Patel [Height: 5 feet 3 inches]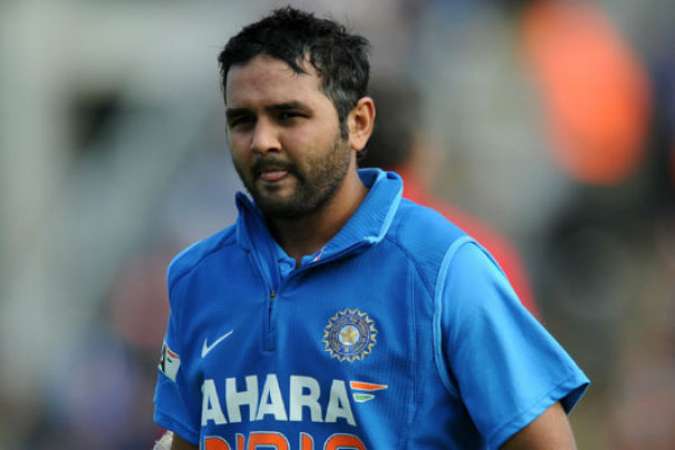 In the fourth place in our list of the top 10 shortest cricketers of all time, we have Parthiv Ajay Patel, with a height of just 5 feet 3 inches. Born on 9th March 1985, this talented wicketkeeper played for the Indian national cricket team. Besides being one of the best wicketkeepers of all time, Patel was also one of the best lefty batsmen India has ever donned on their side.
Patel made his ODI debut against New Zealand in January 2003. And then, he made his Test debut in 2002 during the 2nd Test against England at Nottingham. He also played for Sunrisers Hyderabad in IPL. Patel has played 20 Test Matches for India and scored 683 runs with an average of 29.69.
He was also quite successful behind the wickets 49 times. He took 41 catches and 8 Stumps. And in his ODI career, Parthiv Patel scored 736 runs. Besides, he also took 30 catches and 9 stumps. However, he played just 2 T20s for India.
3. Mushfiqur Rahim [Height: 5 feet 3 inches]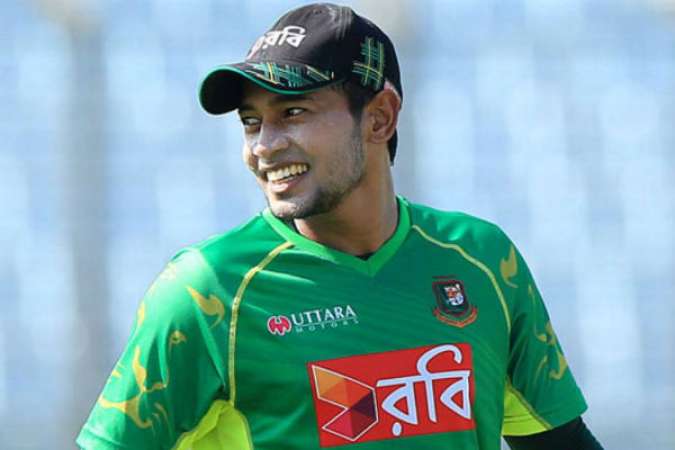 With just 5.3 feet in height, Mushfiqur Rahim is in the 3rd place in our list of shortest cricketers in history. This talented wicketkeeper-batsman played for Bangladesh. Besides, he also captained the Bangladeshi national cricket team until May 2013.
He made his Test debut on 26th May 2005, at the age of 16, during Bangladesh's first tour of England. In January 2010, he cracked his maiden Test century, a notable achievement as it came against a strong Indian Test side. It was also the fastest century among Bangladeshi players at that time.
He scored the first double hundred in the history of Bangladeshi Test cricket on 11th March 2013. He got out exactly on 200 facing 321 balls while hitting 22 fours and a six.
2. Tich Freeman [Height: 5 feet 2 inches]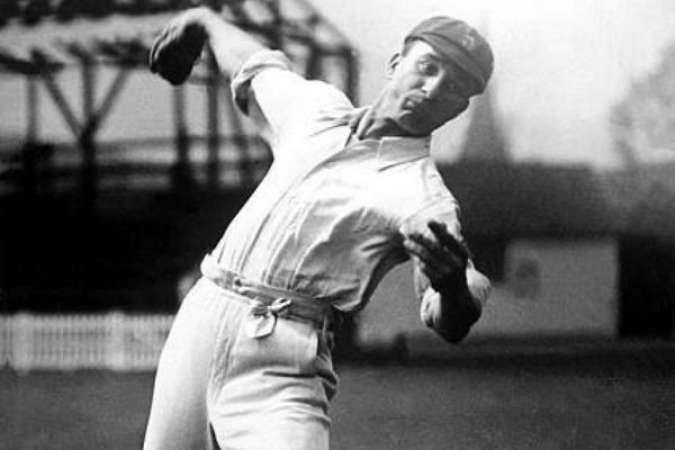 Freeman is in 2nd position in terms of the shortest cricketers of all time. Alfred Percy "Tich" Freeman was born on 17th May 1888. This leg-spin bowler mainly played for Kent and England.
He has come into prominence as the only cricketer to take 300 wickets in a single English season. Besides, he is also the second most prolific wicket-taker in first-class cricket history.
Freeman's common name comes from his extremely short stature. Tich's height was just five feet two (158 centimeters). He took 66 Test wickets in just 12 matches he ever played for England. Besides, he took 3776 wickets in 592 First-class matches.
1. Tich Cornford [Height: 5 Feet]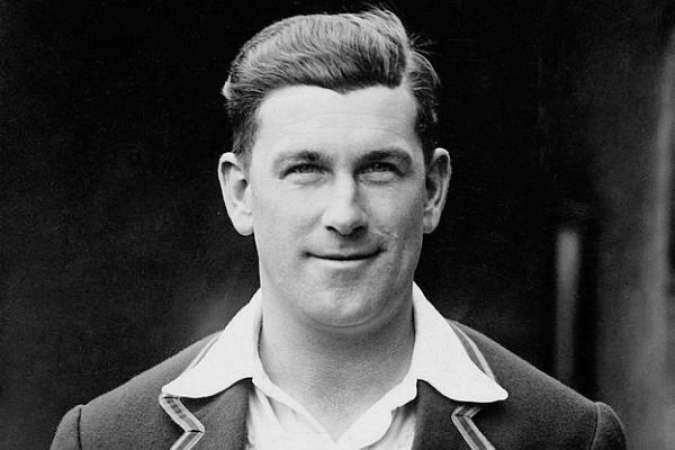 Walter Latter Cornford, nicknamed "Tich alluded", is the shortest cricketer in history who played International Cricket for his country. Cornford's height was just 5 feet. Born on 25th December 1900, Hurst Green was an English wicket-keeper batsman who played just 4 Tests for England in 1930.
Besides, he also played county cricket for Sussex County Cricket Club. His five catches in the series against New Zealand in 1929 included three fast bowlers, including Maurice Allom. His county career stretched from 1921 until the outbreak of the Second World War.
But, he made one further appearance in an emergency at the age of 46 in 1947. He scored 36 runs in the 4 Test matches he played. And in 496 First-Class matches, he scored 6554 runs.
Final Words
So, this is our list of the top 10 shortest cricketers of all time. Don't forget to send us your comment about this list in the box below.
Shortest Cricketers Of All Time | Infographics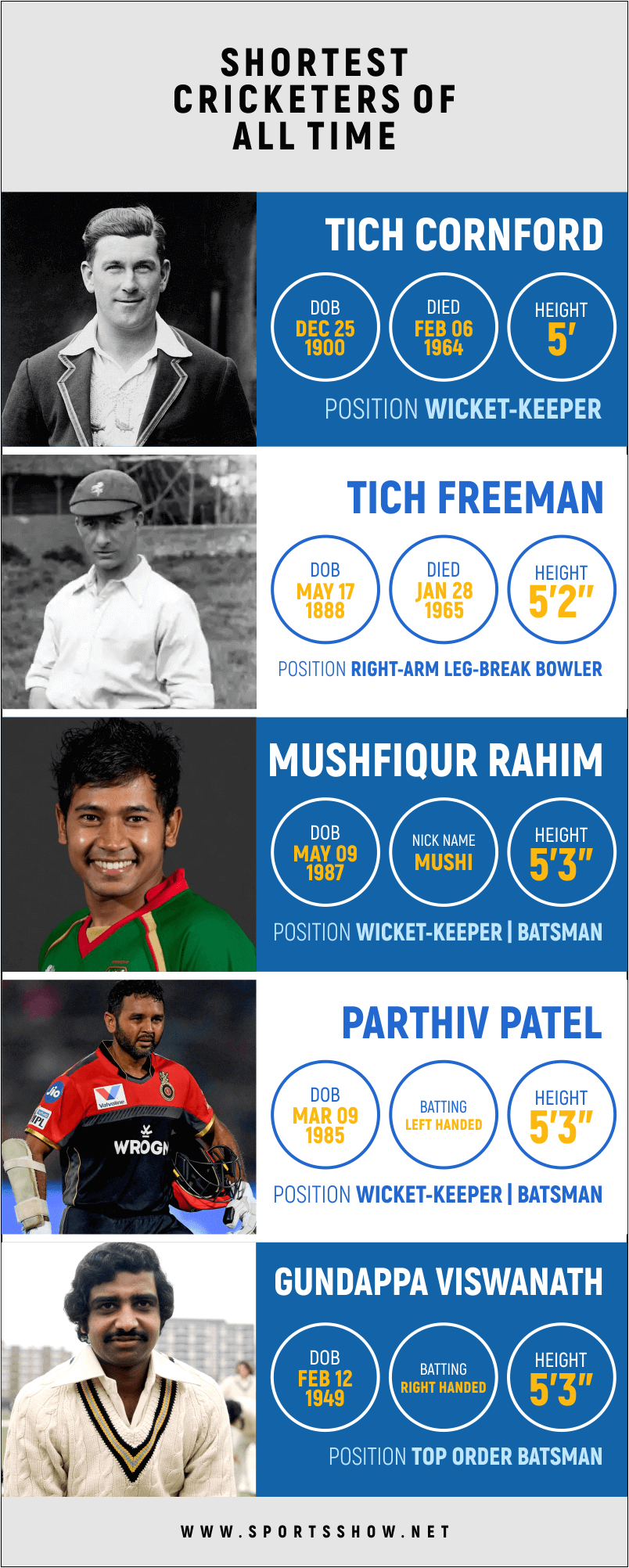 FAQs Regarding Shortest Cricketers Of All Time
Q. Which cricketer is the shortest of all time?
Cornelius Francoius Kruger van Wyk is the shortest cricketer ever to play an international Test match, as well as Twenty20 cricket. At 3'9″ tall, he stands among the shortest players ever. In nine Tests, the wicketkeeper and right-handed batsman scored 341 runs, while in 80 T20 matches, he scored 877 runs.
Q. Which cricketer is the shortest fast bowler?
Fidel Edwards, with a standing height of 165 cm (about 5 feet 5 inches), is an anomaly among fast bowlers, who typically stand upwards of 180 cm. Edwards' speed is typically around the low 80s to mid-90s. His fastest ball has clocked in at 157.7 km/h.
Q. Do you know who uses the lightest cricket bat?
It has maximum edges combined with the maximum spine that provides MAAX power per square inch of the hitting area. Williamson uses Gray-Nicolls GN MAAX EDT WILLIAMSON EW cricket bats, which are the lightest cricket bats in the world.
Q. Why are fast bowlers so tall?
With a high arm action, you can bowl a lot of short balls and generate a lot of swing as well as express pace on seaming and swinging pitches like the ones in England, Australia, South Africa, etc.
Last Updated On: December 2023