When you are at the top of your game and have a long and rich history with the team you represent, the usual rules might not apply. Aaron Rodgers has earned the right not to be treated like any other player on the Green Bay Packers roster, and as such, when he turns up for off-season activities is pretty much up to the back-to-back NFL MVP award winner. 
The Packers are among the favorites when it comes to the NFL odds for next season, and Rodgers will be leading from the front as Matt LaFleur's side seek to go further than the Divisional play-offs, where the Green Bay wagon came off the rails against the San Francisco 49ers. 
Aaron Rodgers is known for being a little bit of a handful when it comes to efforts to 'manage' him, and there are more than a few off-field matters that lead to a great deal of press interest. However, LaFleur and the Packers are well aware of this and have rightly conceded that the 38-year-old is more than worth the headache.
Aaron Rodgers Missing Much of Green Bay Packers Off-Season Program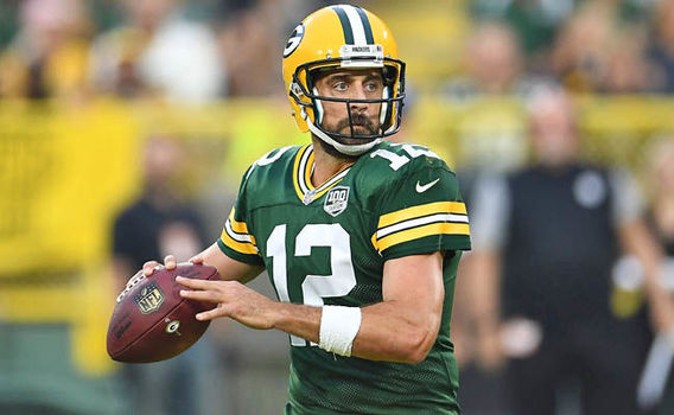 We are talking about a player that has given the Packers 17 seasons of service, and on a personal level, he's only getting better. 
In Rodgers's absence, in conjunction with the arrival of new receivers, quarterback offensive coach Tom Clements calmly surmised; 
"We'll have to see what the program is like during the OTAs," 
"I know it's a little bit different than it was previously when I was here. But Aaron doesn't need reps at this time of the year. So, obviously, it would be nice to have him here. But he's seen these things 1,000 times. He'll be ready to go when training camp starts."
It's now more than a decade since Rodgers led Green Bay to a Super Bowl success, a 31-25 win over the Pittsburgh Steelers, and the veteran will be keen to once again taste the success of a team variety. 
Clements, who returned to the Packers after a six year-absence having previously been with Green Bay between 2006 and 2016, added on Rodgers' involvement with his 2022 receivers;
"I think that there will be enough time at that time for Aaron to work with them," 
"He's at a different stage of his career now where he's taking care of himself and working on what he thinks he needs to work on physically. He looked good when I saw him, so he'll be ready to go." Clements added.
Aaron Rodgers And His Association With The Green Bay Packers
Over the course of the past two seasons, Rodgers has thrown for a combined 9281 yards and collected 90 touchdowns during a period where the Packers have a very impressive 27-8 record. 
Meanwhile, his ready-made replacement, Jordan Love, continues to wait patiently for his chance to shine;
"This is Jordan's third year," Clements commented.  
"He's just trying to become more familiar with the offense, where you don't have to think about it as much.  It just clicks.  He got most of the reps once we started doing the team reps last year, and he'll get most of them this year, so getting reps against a defense is beneficial to anybody's growth."