Alejandro Gomez, often known as Papu, is a football player with an Italian-Argentine background. He is seen playing in the place of a forward, winger, or attacking midfielder. He plays for the Italian club Atalanta, besides representing the national football team of Argentina.
| | |
| --- | --- |
| Full Name | Alejandro Gomez |
| Date of Birth | February 15, 1988 |
| Age | 34 years old |
| Profession | Footballer |
| Marital status | Relationship |
| Children | Unknown |
| Spouse | Frida |
| Height | 5'6" feet |
| Weight | 150 lbs |
| Siblings | N/A |
| Father Name | Juan Manuel Gomez Fernandez |
| Net worth | $2 million |
Alejandro Gomez Biography And Other Stats
Gómez has dual citizenship, owning to the fact that he was born in Argentina and is married to an Italian. As a player, he is a talented soccer player, his footwork is quick and noticeable, and his creativity and technicality, along with his pace, and dribbling skills, have led him to earn his reputation and as a talented footballer.
He has good movement, with accuracy in long-range shots. Both his feet deliver equally well. He is also a team player, creating opportunities for his teammates. Gomez is a great attacker, with the capabilities to perform well in offensive positions. He is usually the second striker. But he also performs well as a midfielder or winger.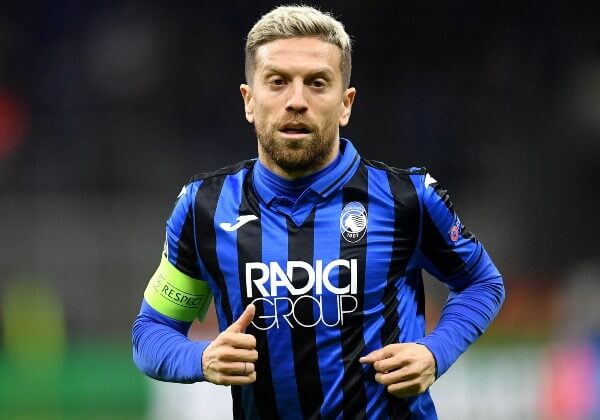 Alejandro Gomez Arsenal de Sarandí Career
Gómez started playing with the youth squad of Arsenal de Sarandí in Argentina and debuted for them in 2003. After two years, he received the call-up for the first team. But, he was not a regular there till Torneo Apertura 2006. During this time, he scored 2 goals in 15 games, with Arsenal finishing in 5th place.
In November 2007, he scored the 2 important goals in his career during Copa Sudamericana Finals. He scored that against Club América in Liga MX of Mexico. Arsenal got an important lead of 3–2 in the second leg. Arsenal had a big premier championship win on the rule of away goals.
Alejandro Gomez San Lorenzo Career
Gómez signed with San Lorenzo de Almagro for a transfer fee of 2 million dollars. His estimated market value was much more and this was close to the Clausura tournament 2009. He gave impressive performances, as he scored 8 goals in 48 matches for Los Santos, and caught the attention of high-profile scouts. He was thus able to transfer to Catania of the Italian Serie A in July 2010, and the fee was €3 million.
Alejandro Gomez Catania Career
Gómez's signing was made official in July 2010, and he debuted with the club after 9 days, in a 1–0 friendly victory against the Greek side Iraklis. Gómez was included in the team immediately as a part of the starting XI, and he soon turned into an important member of the club's massive change over the following 3 seasons. He made 4 goals and 5 assists in both of the initial 2 seasons.
His most remarkable season was 2012–13 when he displayed his playmaking as well as offensive talents and helped the team. They earned the 8th place in Serie A and matched their iconic league placement which they achieved in 1964–65.
They lagged by 5 points in earning their inaugural game in the Europa League. Gómez ended the season by earning 8 goals in 36 games, the best stats in his career, and 7 assists, which made him his club's highest assist maker.
For undisclosed reasons, Catania sold Gómez in the summer window, followed by a decline in their performance, till they got relegated.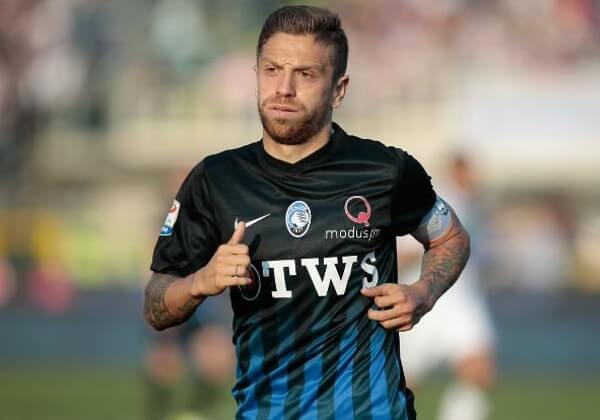 Alejandro Gómez Letalist Kharkiv Career
Gómez refused offers from many richest football clubs, like Atletico Madrid, Inter Milan, Fiorentina, etc., and requested to get transferred to Ukrainian Premier League team Metalist Kharkiv with no reputation, saying that he wants to be part of the team's growth and their commitment towards getting the chance to play in the Champions League. In August 2013, he signed a contract of four years; his release clause was €12 million, and there was another €7 million as a transfer fee.
UEFA upheld the ban of Metalist from the Champions League due to the club's association with the 2008 match-fixing scandal. By the winter break of December, Gomes still remained unadjusted to the team, due to their invisibility and low quality. The environment and language were also big barriers. He requested to get transferred to Fiorentina of Serie A again in January 2014 and was even ready to accept a decrease in his salary.
However, the request was not met, and he played 23 matches, ending the season with 3 goals and 4 assists. In the next season, he refused to go back because of the political violence that started there at that time, mentioning that he was not ready to risk exposing himself or his family to the unstable conditions of the place. Many other foreign players decided to leave for that reason.
Alejandro Gómez Atalanta Career
In September 2014, Atalanta signed Gómez on a deal of three years. After a decent first season with 3 goals in 24 matches with 2 assists, for a team that was struggling to avoid relegation, he led his club the next season, with 7 goals and 6 assists, and showed the same form that he had once displayed at Catania.
Even without attacking support, he helped his team reach the 13th-place finish. He again attracted the attention of many clubs, and in 2016, his club extended his contract till June 2020.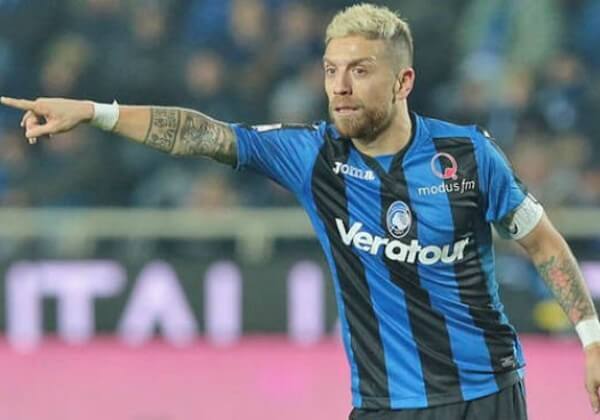 Alejandro Gómez Argentina Career
In 2007, Gómez got selected to be part of the U20 Argentina team at the South American Youth Championship 2007. The same year, he became part of the Argentina squad, winning U20 World Cup 2007. He played on an international scale for Argentina at the youth level. He had expressed his interest in playing for Italy, where is s also a citizen, and it is said that he was close to getting a call-up,
But FIFA apparently deemed him ineligible to shift his nationality in football, as he had no dual passport, at the time he started representing Argentina, and because his lineage is not Italian. In May 2017, Gómez was called up for the friendlies of Argentina against Brazil and Singapore. He debuted as a senior international against Singapore in June, as his team had a 6-0 win. And he made his debut international goal.
Alejandro Gómez Personal Life
Gómez is an Argentine by birth, and after being married to an Italian, he earned Italian citizenship in 2016, though, due to his lack of Italian lineage, he was not allowed to play for Italy.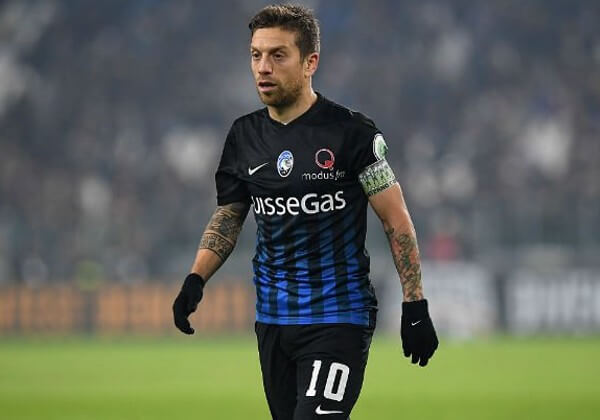 Alejandro Gómez Market value
The current market value of Alejandro Gomez is £16.20, which is the highest value acquired by him in his career so far.
FAQ Regarding Alejandro Gomez
Q. Why is Alejandro Gomez called Papu?
In his early childhood, his mother called him "Papuchito," a loving nickname she gave to him when he was a child.
Q. What happened to Alejandro Gomez?
On a rainy September evening in 1925, Alex was riding with Frida when their bus was hit by a trolley. Alex's injuries were minor. Freda was seriously injured, and doctors thought she wouldn't survive. Frida survived due to Alejandro's efforts, but she is disabled.
Q. For which team is Alejandro Gomez now playing?
Currently, Alejandro Gomez plays for Sevilla FC and the Argentina national team.
Q. What is the current net worth of Alejandro Gomez?
Alejandro Gomez Monteverde has a net worth of $2 million.