Legendary American baseball pitcher Jim Bunning is surely the greatest sportsman who became a politician later in life. Besides working on a city council, Jim also served his duty as a senator of the United States. WWE superstar and former mayor of Brooklyn Park, Jesse Ventura, and legendary fast bowlers, and former Pakistani Prime Minister Imran Khan also deserve their mentions among the greatest athletes who became politicians.
A skillful athlete has a bright career and becomes hugely popular, not just for his gameplay but for everything he does. A sports star is a public figure whom everyone looks up to. Many athletes decide to enter politics, and their popularity often works hugely in their favor. Some retired sportspersons have made it big in the world of politics, going as far as Washington. And, here are the best athletes who became politicians.
Athletes Who Became Politicians
Even though in comparison to the huge number of athletes, those who have entered politics are relatively smaller in number, many of those who actually have taken to this field have shown their worth and displayed great ideologies, as well. Let us have a look at 10 athletes who became politicians.
10. Jon Runyan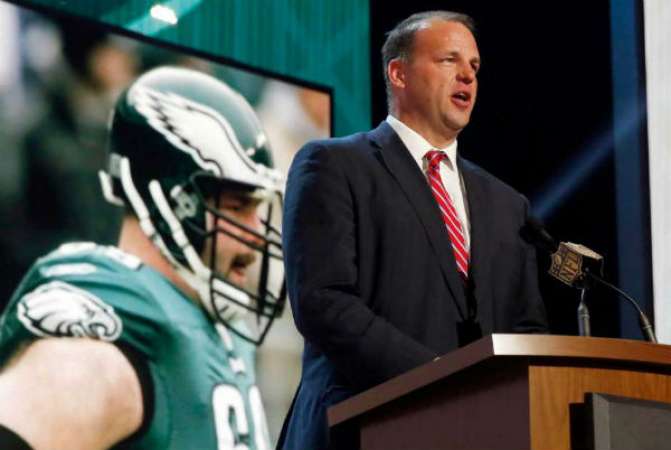 US Congressman Jon Runyan was an offensive tackle in the NFL who spent most of his sporting career representing the Philadelphia Eagles. He was selected for the Pro Bowl of 2003. He also played in the 1999 Super Bowl. After a successful career in professional American football from 1996 to 2009, he entered politics while he was still a player.
He is a member of the Republican Party who won his Republican nomination in 2010, defeating Democratic incumbent John Adler 50%-47%. As a representative from New Jersey's 3rd District, he voted for off-shore oil drilling and the Patriot Act.
In 2014, he declared his disinterest in seeking re-election, owing to his frustration with fellow Republicans over the issue of the government shutdown. He now holds the tenth place in the list of the top 10 athletes who became politicians.
9. Dave Bing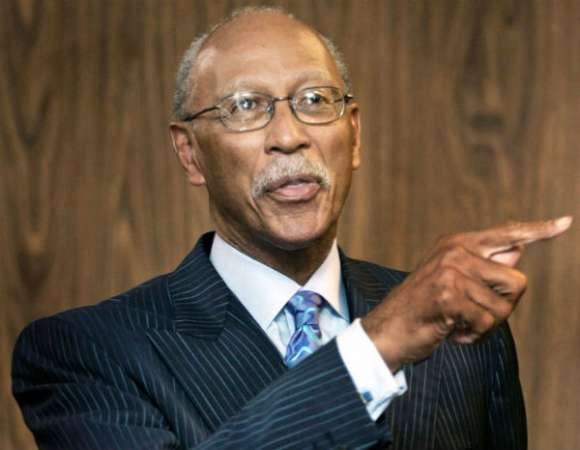 This former mayor of Detroit in Michigan, was a Hall of Fame basketball player before he entered politics. He played for the Detroit Pistons in NBA and was named the Rookie of the Year for the 1975-76 season. He was the seven-time All-Star guard who eventually got voted into the Naismith Hall of Famer.
After a professional career in basketball from 1966 to 1978, he announced that he would run for the mayor of Detroit in the 2009 election. He won a special election when the previous mayor, Kwame Kilpatrick, resigned in disgrace. Bing also won the scheduled election.
Even though he is the Mayor, which is a non-partisan job title, Bing is considered a Democrat. In 2013, he declared he would not run for re-election. Bing holds the ninth place in the list of the top 10 athletes who became politicians.
8. Kevin Johnson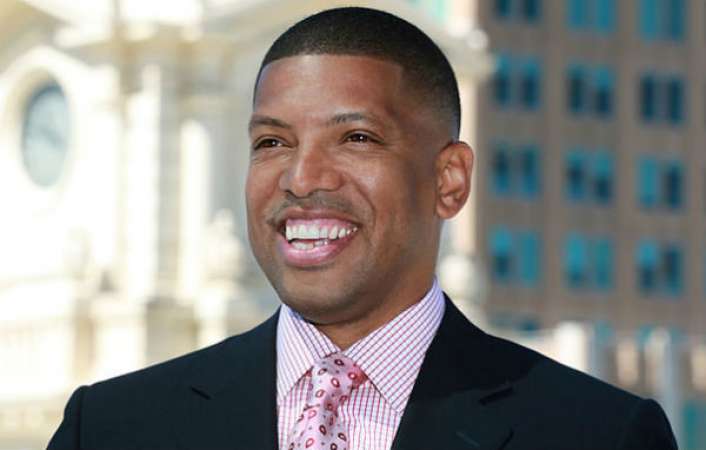 The Mayor of California's capital, Sacramento, is not only the first African-American to serve in this position but is also a former professional basketball player in the NBA as a point guard for the Cleveland Cavaliers and the Phoenix Suns. He was a three-time All-Star and the winner of the Most Improved Player in 1988-89.
He is a record holder in terms of the number of assists, free throws made, and attempts. After a bright career as a player from 1987 to 2000, he entered politics.
He defeated incumbent Heather Fargo in the 2008 election and has remained the mayor ever since. He works as a Democrat. Johnson has addressed some pressing issues such as gang violence, reduction of homelessness, promotion of arts, etc. He definitely deserves the eighth place in the list of the top 10 athletes who became politicians.
7. Andriy Shevchenko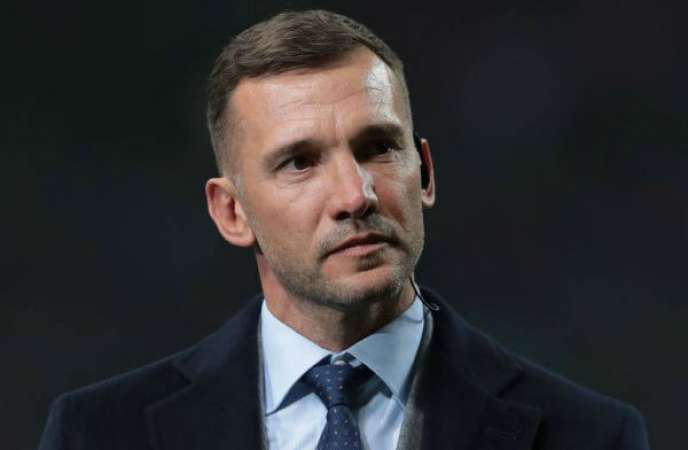 Ukrainian footballer Shevchenko played soccer for Chelsea, AC Milan, and Dynamo Kyiv during a long career of 17 years from 1994 to 2012, before which he also had a youth career from 1986 to 1993. During this long and illustrious career, he helped bag the Champions League tournament in 2003, as well as 111 caps for his country, out of which he served many times as a captain.
In the late '90s, he publicly backed the Social Democratic Party of Ukraine. After he retired from his career in football in the year 2012, in a surprising move, he ran for a seat in the parliament under the banner of a lesser-known party.
However, his party, Ukraine Forward! managed to get less than 1.6 percent of the country's votes and no constituencies. After the failed attempt at politics, he returned to sports with golf. Shevchenko now holds the seventh place in the list of the top 10 athletes who became politicians.
6. Arnold Schwarzenegger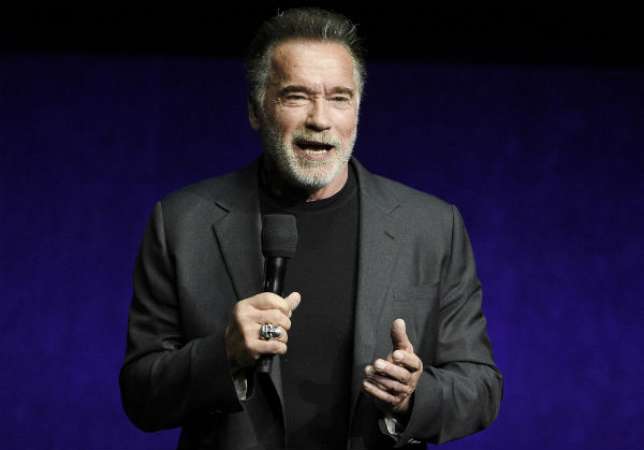 Registered as a Republican for many years and former Governor of California, Schwarzenegger is considered one of the most important figures in the field of bodybuilding. He has a large number of participations and a large number of victories, including five Mr. Universe wins and seven Mr. Olympia wins.
Schwarzenegger was also a prominent figure in the field of powerlifting/weightlifting and achieved victories in several of these competitions. He is still extremely careful about his exercise routines. From there, he went on to a successful acting career as an action superstar.
He was first elected as the Governor of California in the recall election of 2003. It was rumored that he would run for the US Senate soon after the end of his governorship, but this was refuted by him. Arnold surely deserves his place in the list of the top 10 athletes who became politicians.
5. Imran Khan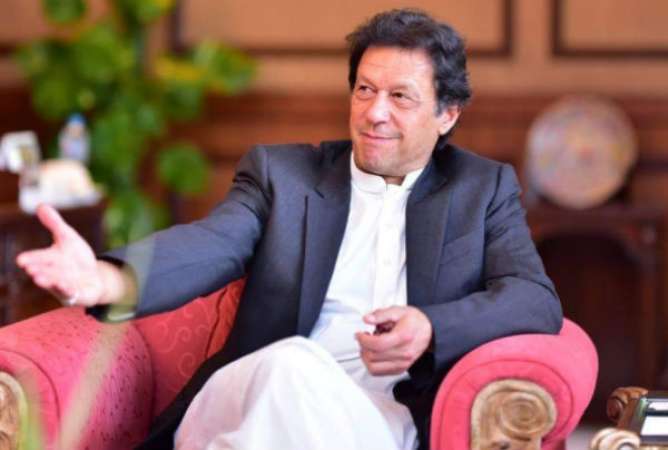 One of the most noted political personalities of Pakistan, Imran Khan, is a former cricketer and one of the most successful captains of the Pakistani national cricket team. Besides, fans still consider him one of the greatest fast bowlers of all time.
He began his first-class cricket career at the mere age of 16 and moved on to a career in international cricket. Imran spent two decades establishing himself as one of the greatest players of the twentieth century. He led his country to victory in the Cricket World Cup 1992.
After his retirement in 1994, he embarked upon a political career. He established a party named Tehrik-e-Insaf, or PTI, in 1996. As the chairman of the party, he has led PTI to acquire an important position in the country's political scenario, turning him into the prime minister. Imran now also holds the fifth place in the list of the top 10 athletes who became politicians.
4. Kenneth Dryden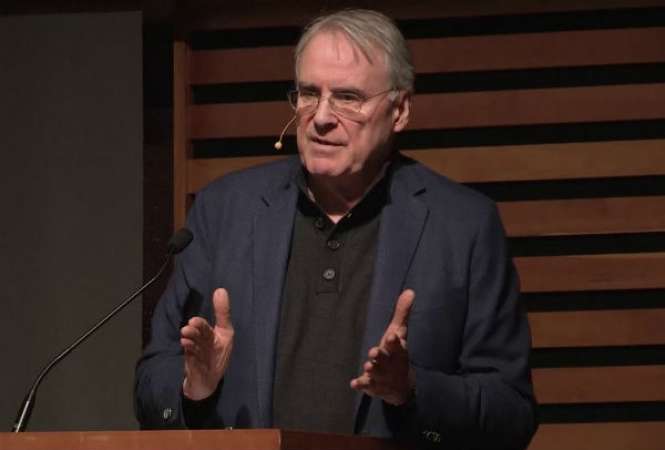 This former Canadian politician is a former NHL goaltender. He played for the Canadiens, whom he helped win the Stanley Cup for 6 years, i.e. 1972, 1973, 1976, 1977, 1978, and 1979. He also won other awards, including the Rookie of the Year award, and played for Team Canada in the 1972 Summit Series.
Unlike most ice hockey goaltenders, he had a short career of just seven seasons. After his retirement in 1979, the 1983 Hockey Hall of Famer remained associated with sports through the roles of commentator and sports executive.
In 2004, he ran for the House of Commons in the federal election has joined the Liberal Party of Canada. He was elected to the Canadian Parliament and went on to serve as the minister of social development. He lost the seat as MP in 2011. Dryden holds the fourth place in the list of the top 10 athletes who became politicians.
3. Chris Lytle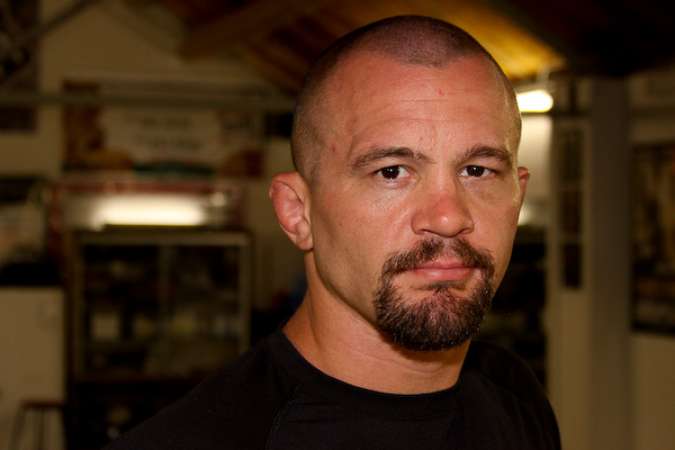 Lytle has had a hugely successful career in sports and has displayed his multifaceted talent in different fields. He is a former mixed martial artist and boxer and is a veteran of the Ultimate Fighting Championship. Lytle is notable in Welterweight on The Ultimate Fighter 4. Fans know him for his record of 10-10 record in the UFS. He is a Cage Rage World Welterweight Champion.
Apart from losing in a mixed martial arts competition to TKO, he was never knocked out or submitted in martial arts and boxing. He is a full-time firefighter.
In 2012, this pugilist entered the world of politics, and he ran for the Indiana State Senate seat in District 28, seeking the Republican nomination. However, he lost, and his political career never took off. But he took it quite sportingly. He surely deserves the third place in the list of the top 10 athletes who became politicians.
2. Jesse Ventura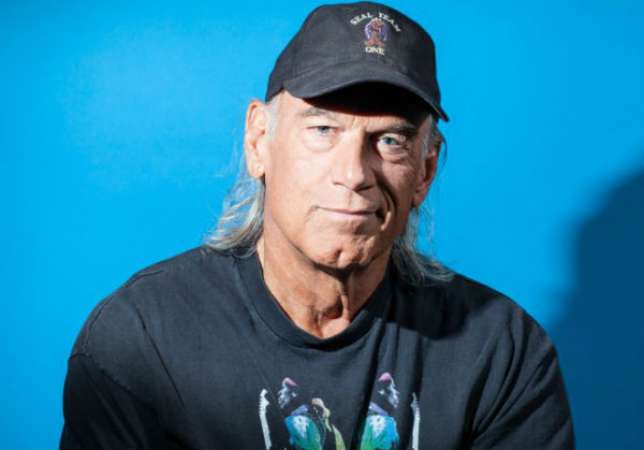 This former Mayor of Brooklyn Park is known in the world of wrestling as The Body, who was a famed WWF wrestler of the 1970s. It was Ventura who added the element of entertainment to the sport. He used to serve as the US Navy Underwater Demolition Team member during the Vietnam War.
As a professional wrestler, he had a notable career that lasted from 1975 to 1986. He had a long tenure as a performer and color commentator. Ventura achieved his place in the Hall of Fame in the year 2004.
He remained the Mayor of Brooklyn Park, Minnesota, from 1991 to 1995. He was a Reform Party candidate in '98 and defeated Democratic and Republican candidates. As a governor, he oversaw the property tax and first sales tax rebate of the state, alongside other initiatives. he holds second place in the list of the top 10 athletes who became politicians.
1. Jim Bunning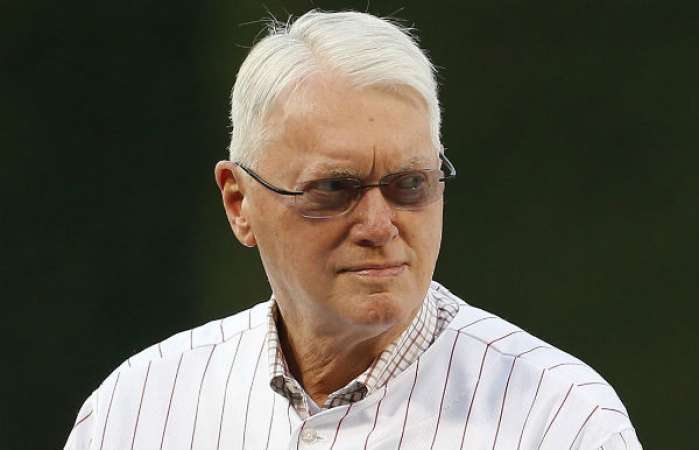 Bunning is a former baseball player who pitched from 1955 to 1971, and his most notable gameplay was for Detroit Tigers and Philadelphia. Phillies. He has given some of the most immaculate innings in the history of the sport and has beaten some of the best baseball players who were his opponents.
At the time of his retirement, Bunning had recorded the second-highest total of career strikeouts in the history of the Major League. He achieved his place in the National Baseball Hall of Fame and Museum in the year 1996.
After returning to northern Kentucky, he became the city council, then the state senate, and then the junior US Senator from '98. He decided not to run for the 2010 re-election due to the lack of funds. He ranked the send most conservative senator in the US before his retirement. Bunning now holds the top place in the list of the top 10 athletes who became politicians.
Conclusion
Many other players have entered the world of politics after the end of their athletic careers, hoping to use their popularity as sports stars to gain a seat. Many of the athletes have turned out to be good politicians, making great contributions, like Imran Khan. Some have displayed poor political skills, like Arnold Schwarzenegger.
Some, like Chris Lytle, have not even been able to find a stable footing in the world of politics, despite their best efforts and intentions. We are likely to see more such athletes venturing into politics.
Athletes Who Became Politicians – Infographics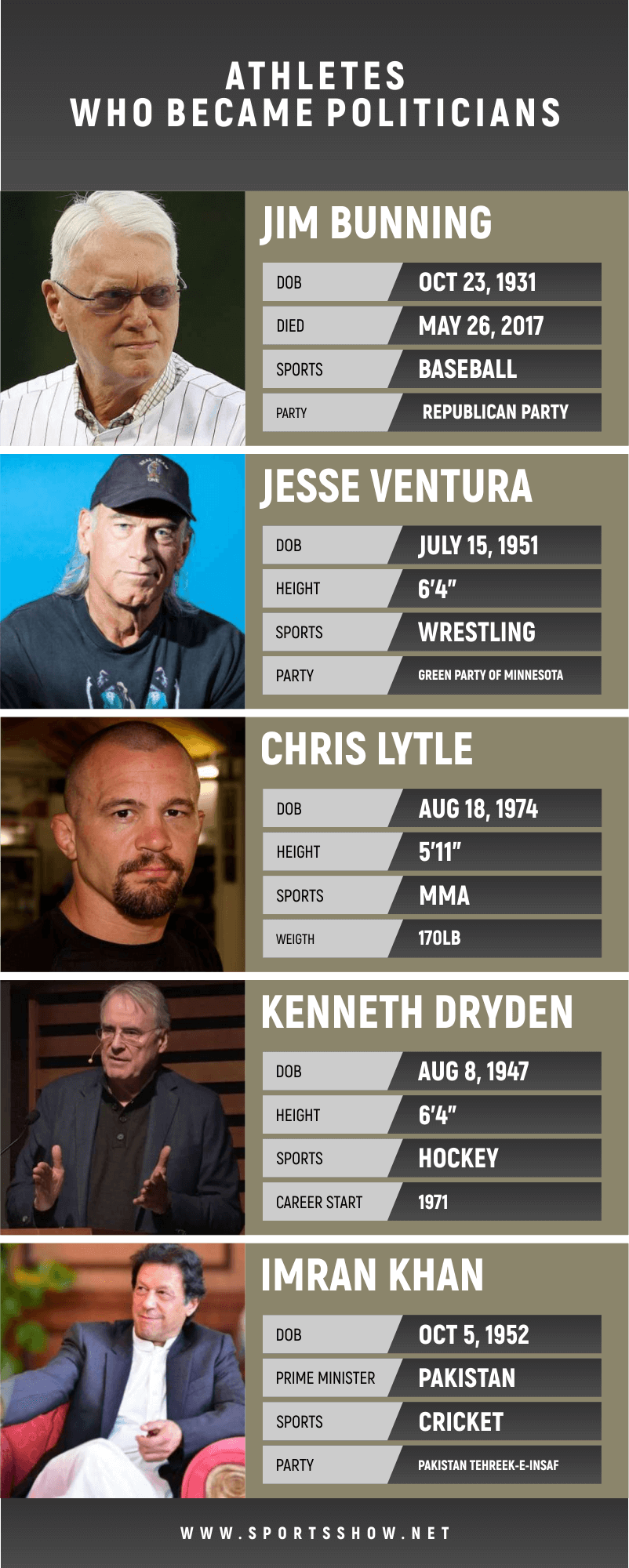 FAQs Regarding Athletes Who Became Politicians
Q. What is the relationship between sports and politics?
The use of sport to influence diplomatic, social, and political relations is known as politics and sports or sports diplomacy. It can transcend cultural differences and unite people. In certain cases, sports competitions and activities have aimed to create change.
Q. In athletics, who is the most successful player?
The most decorated Olympian of all time is Michael Phelps, an American swimmer. Phelps won 23 gold medals in three Olympic Games, more than twice the amount of the second-best record holder.
Q. Who can get involved in government?
A leader represents a citizen's interests and represents the citizen's ideas, and a leader supports the citizen's interests. Only U.S. citizens have two special rights: the right to vote in federal elections and to run for federal office. The U.S. has elected a large number of naturalized citizens as United States senators and delegates.
Q. Do sports strengthen international bonds?
As we can see from the following, sports play a crucial role in nation-building. A nation is able to develop qualities like discipline, determination, teamwork, and a passion for fitness as a result.
Last Updated On: December 2023