If you're tired of sending your dart flights on your boring wall? Then the best dartboard stands will serve you with this purpose! These rigid stands can provide excellent value to your already amazing game. There are many preferences to go with these stands.
Throwing darts on the board fixed with the wall can result in noises. The disturbance is mainly caused by the result of wall and board collisions which most players won't like. You're likely to see a solution for that problem with these stands.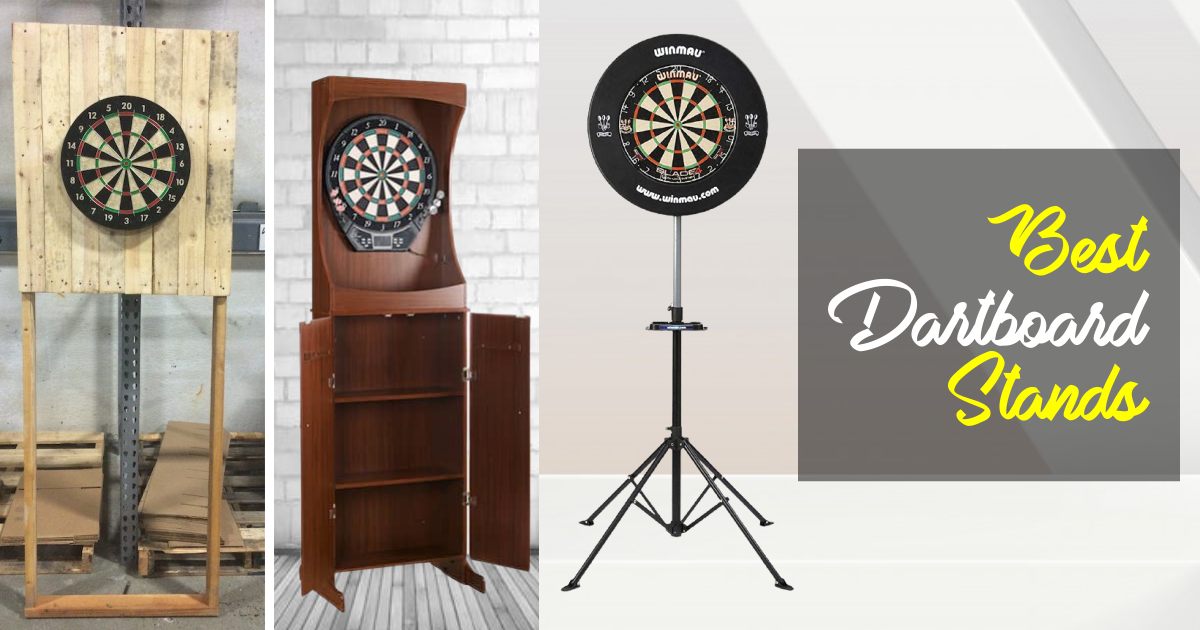 Throwing darts on the board fixed on a stand can ultimately suppress unwanted noises. Therefore, it results in a better experience. Players can also carry their games anywhere they like with the functionality of having these magical stands.
Best Dartboards Stands | Editorial Pick
EDITOR
CHOICE
★★★★★
CenterpointTarget

Wooden Leg
Sturdy Design
Separate Cabinet
TOP
RATED
★★★★★
Dart-Stop Pro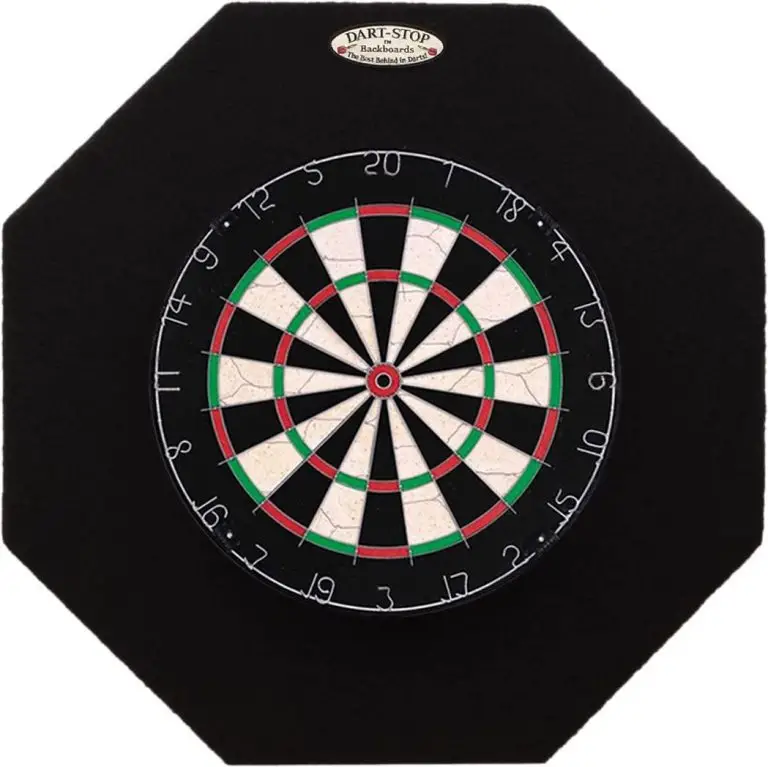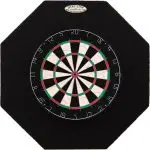 Thick Dartboard
Better Fabrication
Easy Assembly
TOP
SELLING
★★★★★
North Gear Darts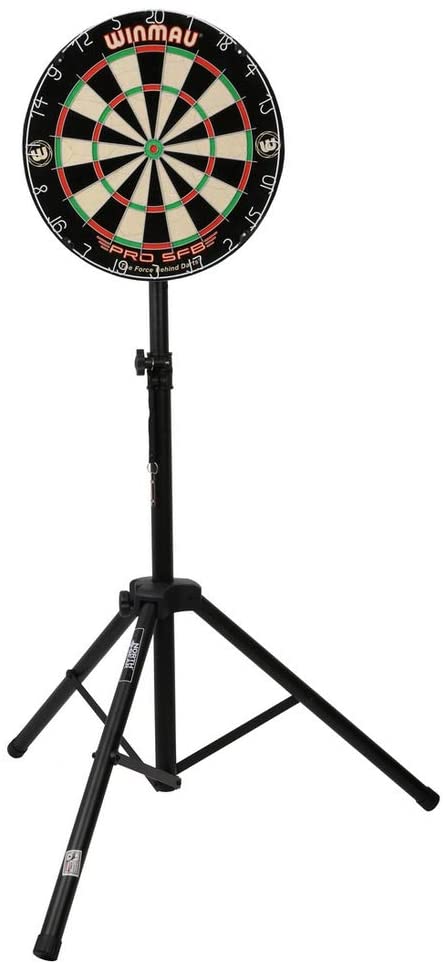 Foldable Stand
Tilting Function
Firm Material
Best Dartboard Stands To Try This Year
The ability to take your game anywhere is surely a point over any other benefit. There are some things to remember while you complete your darts experience with the stand.
We have selected the top-ranked stands that are going to stand out from the rest of the offerings. So, it's time to take a look at our list given below.
BEST OVERALL
CenterpointTarget Cabinet By Hathaway


★★★★★
Features:
Stable wooden legs are constructed on the base section
Voice effects are featured in the wooden stand to add some fun to the surrounding
Soft tip dart-throwing compatibility of the board with durable surface design
Wooden surfaced is well-polished with fine appearance quality
Separate cabinet sections for placing the accessories
Versatile body structure and classical vibe of dart gaming arena, Hathaway offers the advanced designed wooden stand. The additional storage sections are plus points here, with a smooth, stable design overall. Top-quality material has been featured with balanced edges to make it long-lasting.
Dimensions: 24 ×25 × 81 inches
Weight: 78 pounds
Color: Cherry Finish & dark cherry finish
Material: Wooden
Number of Doors: 2
Number of Shelves: 3
More Games, More Fun: 29 selections of games are featured in this advanced design dartboard by Hathaway. A stable body stand with high-quality wooden construction has featured a range of cabinets to store the required stuff. While the freestanding legs will stabilize the stand body on the surface along with the wall.
What's More? There will be 6 darts & tips placed in the cabinets with the given stand package. The dartboard cabinets are precisely structured with aligned room space for dart accessories.  Which makes it one of the best dartboard stands.
Pros
Sleek design stand body with premium polishing
Extra shelving is placed in the cabinets
Lightweight and portable design
3-month warranty with a replacement option
Cons
Construction quality is average
Few customers report damages to the cabinet section
Our Take: A lightweight wooden constructed dart stands with flexible portability feature along with sound effects as well. Moreover, the legs are the stable and separate place for accessories.
TOP-RATED
Dart-Stop Professional Dart Backboard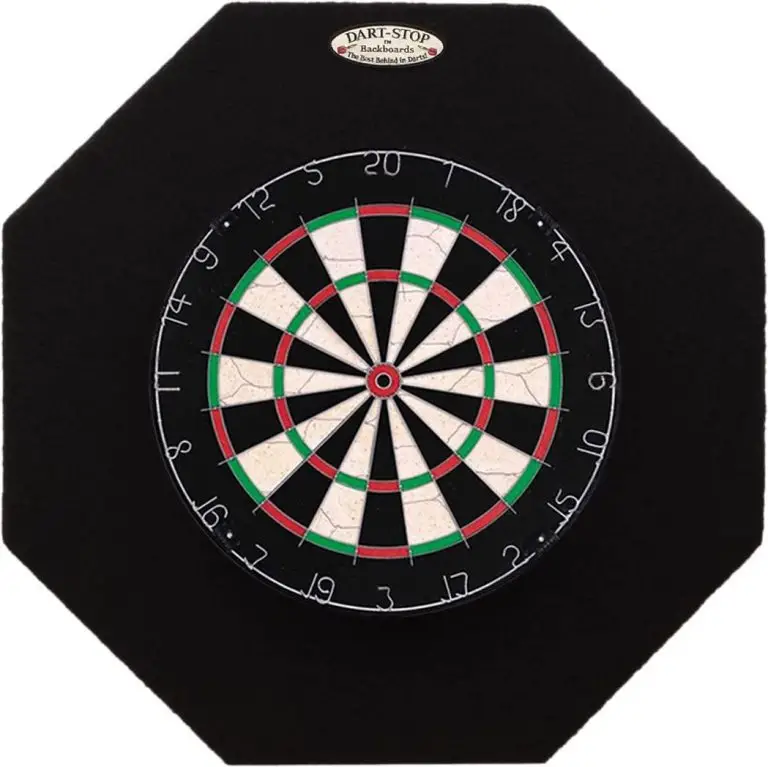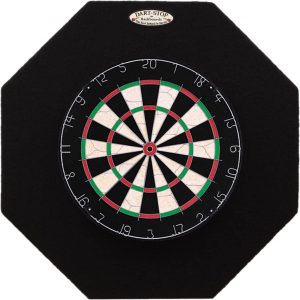 ★★★★★
Thickest Dartboard
Easy Assembly
Features:
¾ inch thick dartboard with balanced surface and stable design
Fabric materialized structure that will prevent any dart holes
Easy assembling of the dartboard on the wall with all the required mechanics
Standard height and size compatibility of the dartboard with back wall mounting
Dart-Stop has presented a promising quality dartboard in the wall mount variant. That's something innovative to consider when you are looking for an advanced design and lightweight construction. The boundaries are well finished with the precise structure to maintain the area of the surface while mounted on the wall.
Dimensions: 29 × 29 × 1 inches
Weight: 9.5 pounds
Color: Black, burgundy, tan
Material: Plush fabric, wood, metal
Thickness: ¾ inch
Shapes: 3 available
Attach Anywhere: The supportive portability feature of this high-quality dartboard surround will let you place it anywhere in your home. And the advanced premium fabric design has been surfaced on the board that will sustain the balance of the body. And dart holes will also not affect the board due to the dark color appearance.
Wall Compatibility: The versatile version of this dartboard wall mount protective octagonal design will be the right choice on any surface type of wall. There are 2 mounting points on the backside of the board that will evenly stay on concrete, wood, plaster, and drywall.
Pros
Dart hole protective body structure
Easy assembling with an instruction guide
Mechanic accessories are included
Easy to install
Lightweight
Cons
Dart bounces off the backboard
High in price
Our Take: A ready-to-go backboard from the dartboard placement with wall mount flexibility will surely let you play with style.
HEAVY-DUTY
North Gear Darts Tripod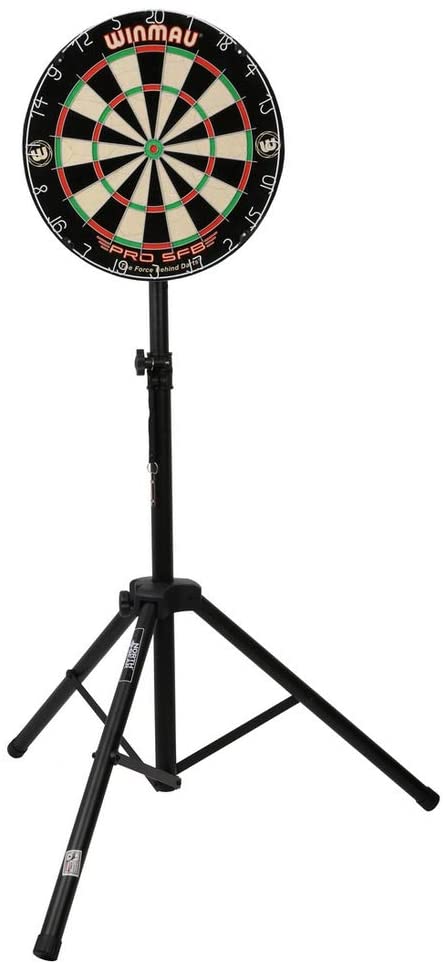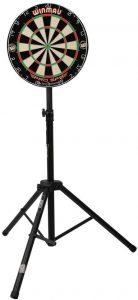 ★★★★★
Completely Foldable
Tilting Functionality
Features:
Foldable stand body with quick assembling feature that will save your time
Tilting functionality of the tripod stand with fixed locking system wherever you place
Firm material design with strong grip connection of the base legs for ground
With a tripod design structure with a flexible portability feature, North Gear has given the best variant of dartboard stand. The high-quality materialization of this stand has maintained the toughness of the body on the rough surface. And the stable legs will keep the board in a balanced position regardless of the ground. It's easy to go and quick to assemble; what's more to expect when you want to play the dart game!
Dimensions: 38 inches long, 7 inches diameter
Weight: 10 pounds
Color: Black
Height Range: 12.5 inches
Swivel: 360°
Supports Wweight: 55 pounds
Tilt: +/- 12°
Adjustability Tools: There are 5 options for adjusting the height of the stand according to your desire with fixed locking and standard positioning. Although the standard height is 5′ 8″, you can make it shorter and tilt as well with 360° pivot angle adjustment.
Moreover, the high-quality material of this stand will protect the sturdy movements during the replacements.
Pros
Adjustable +/- 12° tilt flexibility feature
Lightweight and portable design
A bag for carrying stand is included
55lbs weight carrying of dartboard supportability
A very affordable price tag for everybody
Cons
Leg's lock has to be re-adjust for placing in order
The dartboard is not included
Our Take: A multi-functional dartboard stands with lots of new covering features to enjoy while playing your game.
HIGHEST SELLING
Master Traditional Games Portable Dartboard Stand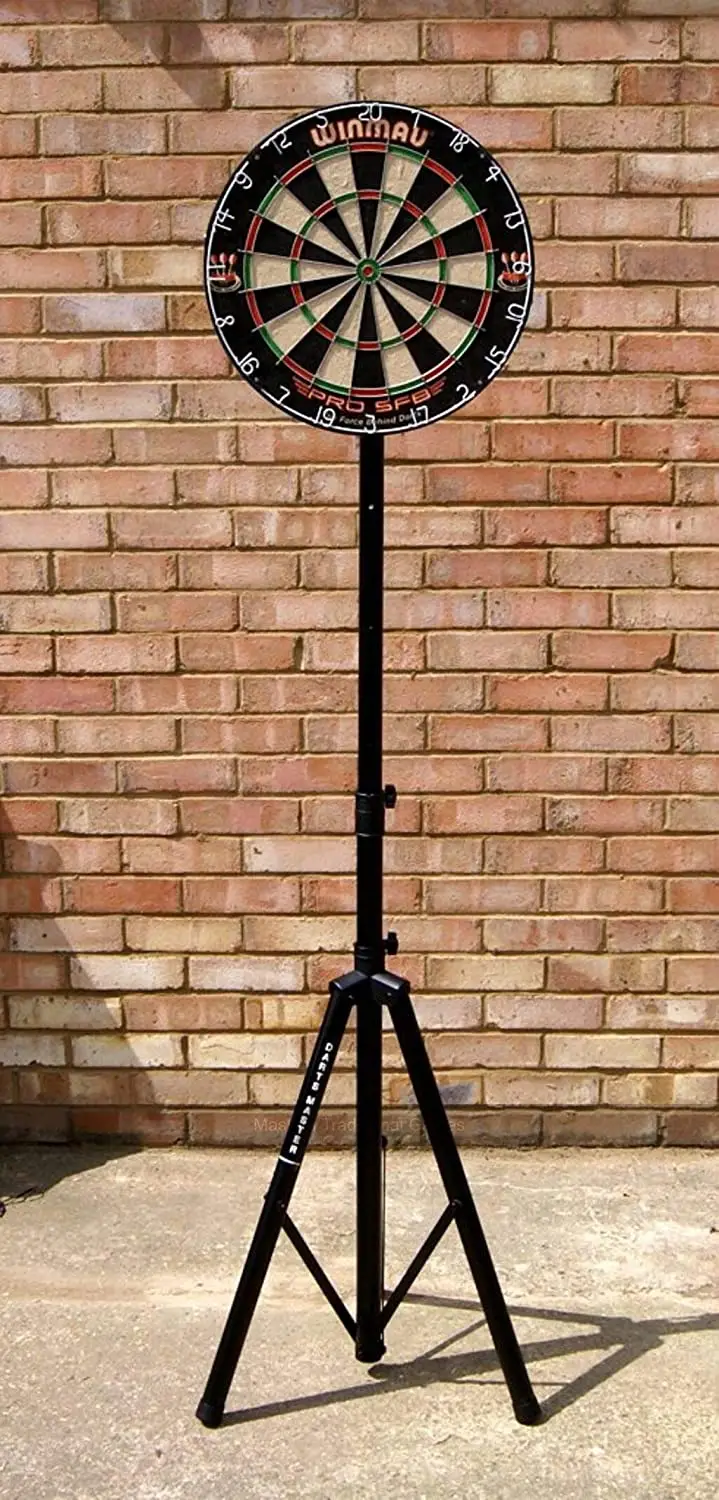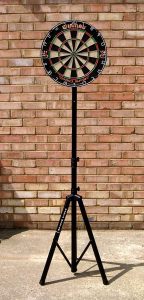 ★★★★★
Lightweight Stand
Premium Steel Structure
Features:
A lightweight stand that you can take it everywhere without any problem
Established with the finest steel that will last a long
A bracket is included in the package to fix the dartboard
It has a manageable size that can be assembled and break down easily
Dartboard stands are becoming a well-liked desire these days for dart players. There is no need to fix your dartboard to the wall. Now you can set your dartboard anywhere you want and enjoy your game to the extreme level. Telescopic structure makes them the best dartboard stands.
Dimensions: 39.37 × 5.91 × 5.91 inches
Weight: 7.72 pounds
Color: Black
Material: Steel
Convenient Design: This dartboard stand comes with a handy and easily structural design. The assembling and breaking design of the stand add up more comfort for you to use this stand. You can split up the pieces of the stand and put them anywhere to take them anywhere.
Also, the height is adjustable and lockable, so you can fix the stand position in accordance with your height.
Pros
It doesn't occupy much of your space with foldable design
High-quality materials promise long life
Place your stand anywhere with a pre standing ability
The product body is made lightweight thus can be easily carried
Decent value for money
Cons
Dartboard needs another drill to get mounted
An instruction guide is not included
Our Take: Design made convenient with a breakable feature that comes with the outstanding design making it a solid purchase. It is durable as well as light in weight as it is made with lightweight steel.
NEW DESIGN
Relaxdays Unisex's Black Dartboard Stand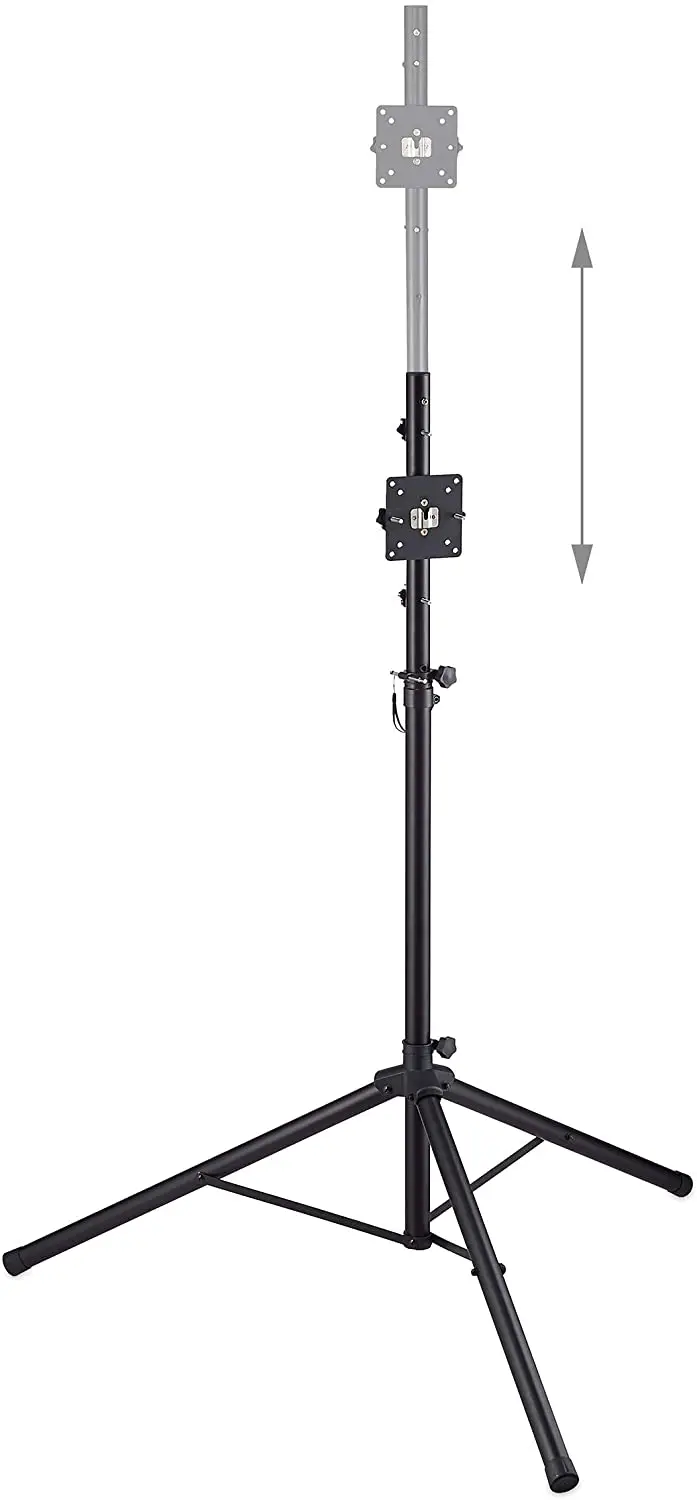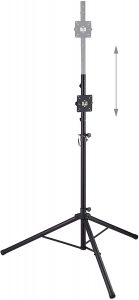 ★★★★
Height Adjustment Feature
Allrounder Stand
Features:
Unisex's dart stand that finds its origin of tripod
With height adjusting, it also has a tilt flexible feature in it
Now you can also hold dart cabinets on it
It is an all-rounder stand on which you can even fix your Tv's and speakers
This stand can hold up to 25 kilograms of weight
If you are looking for a lightweight and portable design that is easy to handle and use. Then this product is the best option for you. Relax days has produced a fabulous quality product with a unique design that is hard to ignore.
Dimensions: 195 H x 115 W x 100 L in cm
Weight: 3.2 kilograms
Color: Black
Material: iron & plastic
Capacity: approx. 25 kg
Height Range: 140 – 195 cm
Size Folded: app. 133 H x 14 W x 12 L in cm
Play The Darts Anywhere: This outstanding designed stand offers you to play your darts game at any place without looking for a stable wall. Enjoy the best of your game with this modified stand. The thing you will have to do is just pile up this stand and place it anywhere on the surface.
Locking System: It now comes with a locking system that increases the stability feature of the stand. Adjust your height and tilt positions, and just lock the pin which is set on the stand to make it sturdy.
Holder For Dartboards: As a board holder, it is integrated with 2 x M 4 threads in a plate as well as a TV tripod; it comes with 4 x M4 screws. While, as a TV tripod, the maximum distance between the holes is approximately 7.5 x 7.5 and 10 x 10 cm. Moreover, as a speaker stand, it is ideal for a 35 mm flange. That is not included in the package.
Pros
An adjustable space point is placed for the stability
Made of prime quality components that make it more resilient
It can endure tough drops
Versatile
Our Take: A firm dartboard stand that can face hard impacts in a premium design. Further, it allows you to adjust the weight and height as per your need to get the best results.
PROFESSIONAL
Black Bullseye Bracket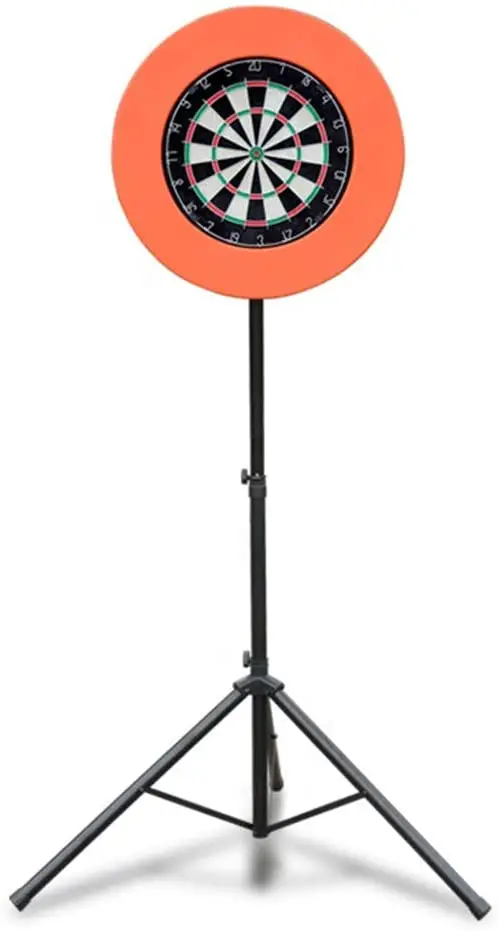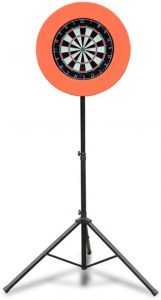 ★★★★
Simple Assembly Feature
Installation Guidebook
Features:
It is such a simple task to assemble all the components of the stand within a minute.
Now comes with an installing guidebook
This stand is very easy to hold in your hand
If you are in search of a firm and steady platform that can hold your dartboard. Then, this masterpiece from the Master traditional games provides you an ease in playing your darts game. You can hold it in your hand or even put it in the bag.
Dimensions: 1230 × 150 × 150 mm
Weight: 3.5 kilograms
Color: Black
Material: Steel
Supports height maximum: 200 cm
Bracket's maximum width: 120 cm
Height after folding: 133 cm
A Long-Lasting Stand: The master traditional games are renowned for the best quality products. They brought to you this top-class stand which is made of premium quality material. The frame is made from the most sturdy and firm steel, which can bear powerful hits.
Furthermore, the legs of the stand are made to perfection that remains stable even on the unbalanced surface. All these features make it a long-lasting and enduring stand.
Pros
Firm grip construction of the stand
Stable structural design with balanced feet's
It has a telescope-like shape
A lightweight stand that is easy to move
It comes with a complete instruction guide
Cons
Adjustment knobs are hard to adjust
You have to purchase the tripod separately
Our Take: You can have this uniquely designed dartboard stand providing you the best features at a decent price tag. It is easy to move and assemble as it comes with a complete instruction guide for your ease.
MOST ADVANCED
Unicorn Pro Dartmate 2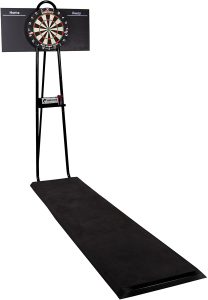 ★★★★
Free-Standing Surface
Push Pin Assembly
Features:
Its height is 6.8 inches which makes it more versatile than the others
Fix your dartboard instead of fixing to the wall
You can set it against the wall or left it free-standing on the surface
It comes with a push pin assembling system which makes it effortless to build
Made with the finest and expensive steel in the world
This lightweight, height-adjustable, portable, and powerfully built stand has become a sensation among dart players. Also, it is the most heightened dartboard stand which makes it more appealing. The stylish design is enhanced with a firm quality body structure to maintain stability.
Dimensions: 48.82 ×83 × 9.45 inches
Weight: 21 kilogram
Color: Black
Material: Robust Steel
Raised Oche System: Play your dart game with this premium quality dart stand which is now brought to you with raised oche system. Raised oche system will increase your gaming strategy and skills. This raised oche will fit on the steel frame, which provides you to measure the systematic throwing range.
Also, there is a system of toe lines provided to you with this dart stand. This system helps you to maintain if your feet are exceeding the throwing boundary line.
Pros
Toe-line boundary system will make you a tournament player
Performs a heavy-duty in all scenarios
The stability of this board stand is outclass
Durable and long-lasting
Cons
A customer reported a gouged pipe
The price tag is too high
Our Take: If you are looking for a tournament-like game in your house, then this is the best dartboard stands for you. It is easy to assemble and totally portable as it has lightweight.
AFFORDABLE
Pinpoint Dartboard Stand By New World Sports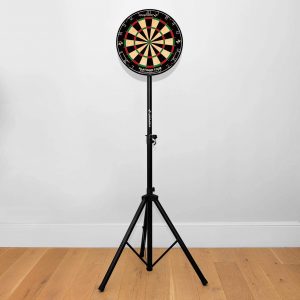 ★★★★
Hight Up To 200 CMs
Plastic & Steel Design
Features:
You can adjust the height up to 200 cms which is 5.8 in feet's
The frame is a mixture of steel and plastic, which makes it more stable even in winds
Now you can get a lock and key for your tripod stand
It is an easy task to take it along with you because of the lightweight it has
The best freestanding stand for your dartboard is highlighted with the stability feature. You can set this stand wherever without any problem; instead of mounting your dartboard on the wall using this stand for better stability and results.
Dimension: 79 × 47 inches
Weight: 38 pounds
Color: Black
Material: Steel and Plastic
Load Capacity: 25 kg or 55 pounds
A Proxy To The Wall Mounting: Now put an end to the difficulty of finding stable and firm walls. The Net World Sports brought you the best alternative of wall mounting the dartboards. This tripod stand is easy to assemble and set up on the surface.
What Is In The Package: This package includes a plate for the back, a base for the tripod, multi-dimensional screws, and knobs— also, a hanging post plate and an instruction book.
Pros
This stable stand will surely increase your gaming accuracy
A reliable stand, made of top-notch material
This stand can be operated in tournaments
The price tag is moderate
Cons
It looks flimsy
A bit heavy as compared to others
Our Take: A perfect-sized board stand with stable construction and enhanced durability to last longer than you expect. Additionally, it comes with a complete package.
FAQ Regarding Best Dartboard Stands
Q. Which are the best dartboard stands?
Our top selections are Hathaway Presents Solid Wood Dartboard CenterPoint Cabinet, Dart-Stop 29 inches Professional Dart Board Backboard, and North Gear Darts Tripod Portable Dartboard Mount Stand.
Q. What type of material is used in these dartboard stands?
High-quality steel is materialized in the construction to maintain the stability of the stands while the dartboard is placed on them.  And the durable design will also support the weight of dartboards along with a balanced surface structure.
Q. Is there any height-adjustable option available in these stands?
Of course, the manufacturers have designed these dartboard stands with the flexibility to adjust and maintain the height of the rod. The stands come in standard sizes, and the locking knobs will let you shorten and taller the stands with the given flexibility.  Also, the angle adjustment tool will let you tilt the stand as well.
Q. Are these dartboard stands portable in nature?
Due to the lightweight structure and adjustment tools, these stands are also foldable with easy assembling. That makes them portable in nature and easy to carry anywhere you want. The mechanics to set up these stands will just take a few seconds to adjust the board on it with a quick restoration as well.
Best Dartboard Stands | Quick Comparison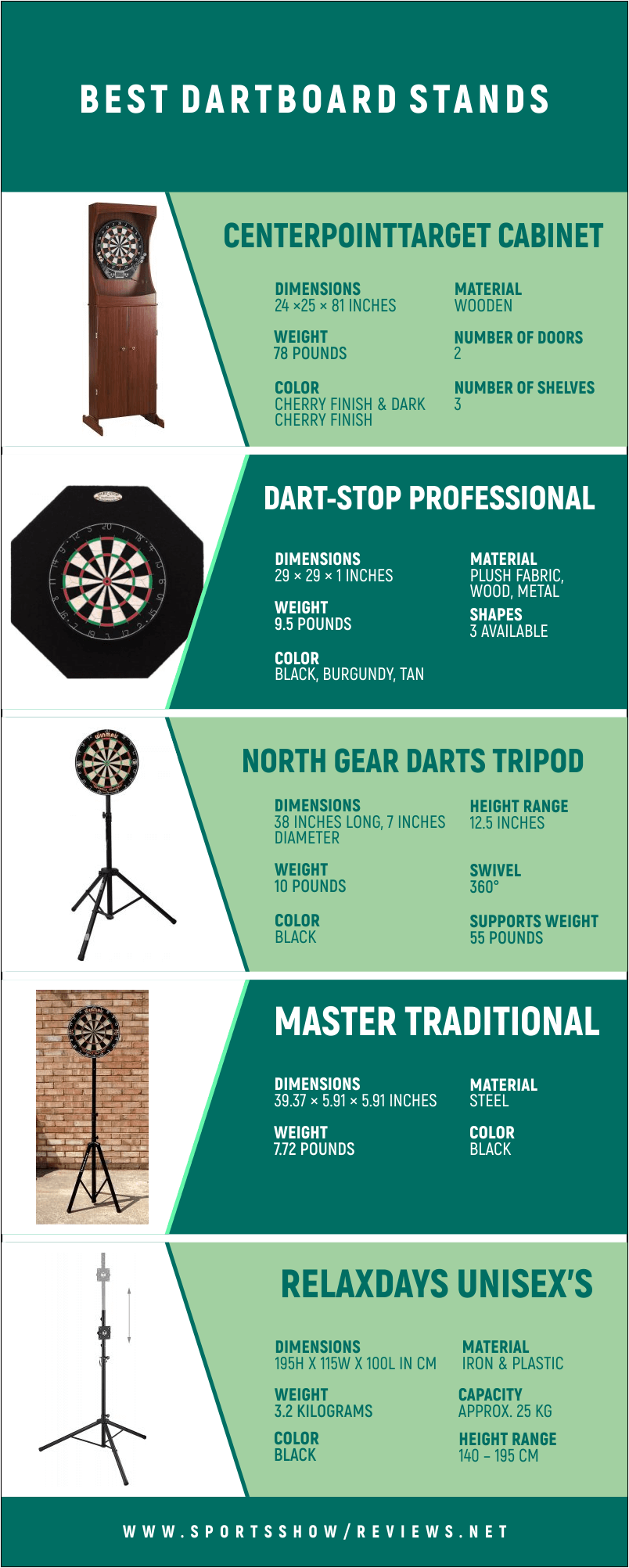 Our Recommendation:
Our 1st recommendation is Unicorn Pro Dartmate 2 as the best dartboard stand. The unique lightweight structure and stable design make it easy to carry anywhere, along with high-quality steel construction.
On the other hand, our 2nd recommendation is the North Gear Darts Tripod Portable Dartboard Mount Stand as the best portable dartboard stand. This stand also has a height-adjustable feature together with angle tilting flexibility according to your desire.
Conclusion
So, now we can surely conclude that these are the best dartboard stands with flexible and durable design structures. These stands are constructed with firm quality steel material and possess a range of adjustable options. You can easily place the dartboards on the stand with a quick assembling setup.
Plus, the lock knobs are featured on the stands with an angle placement tool to tilt the faces as you desire. Alongside, the lightweight structure will let you carry the stands wherever you want with the bags. Moreover, the unique tripod & telescoping designs are precisely featured with balanced surface legs to sustain stability on the ground.