Racing can be classified into multiple sports, but we have collectively gotten the figures in the following list. People who are much into racing don't really care about what vehicle is used. While those games are becoming popular, real-life racing drivers are overcoming hurdles and challenges. To know more, read on. Here are the 10 best race car drivers in 2023.
Best Race Car Drivers – 2023 Ranking
These extreme risk-takers are the topic for today, and we certainly will talk about the very best among them. Virtual reality gaming has made it possible for people to play racing games while sitting comfortably in their homes.
10. Esteban Ocon [F1 – Force India]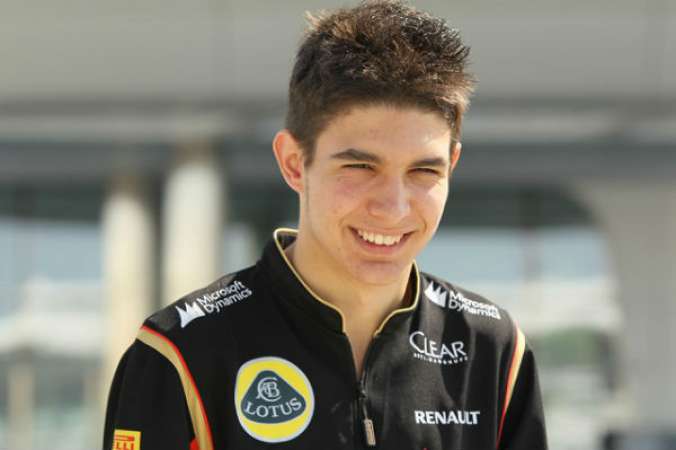 At number 10 in this list of the ten best race car drivers in 2023, we have Esteban Ocon. Here's a French racing driver who made his Formula One debut driving for Manor Racing back in the 2016 Belgian Grand Prix, replacing Rio Haryanto. Ocon is a crucial part of the Mercedes-Benz driver development program.
Ocon made his Formula Three debut at the Macau Grand Prix, racing for Prema Powerteam. In 2014 he extended his collaboration with Prema into FIA European Formula Three Championship. He was in the top spot of the standings since the first round at Silverstone and won the championship.
9. Daniel Suarez [NASCAR – Joe Gibbs Racing]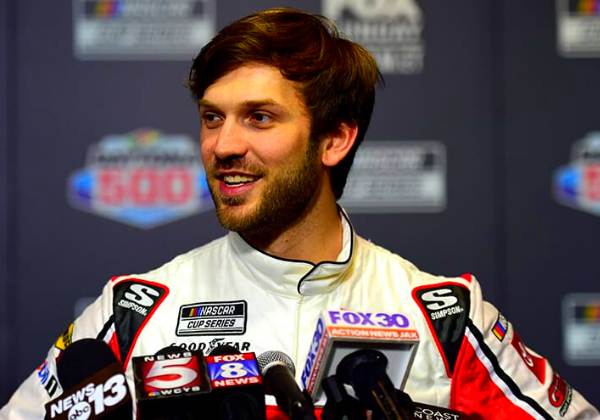 At number 9 in this list of 10 best race car drivers in 2023, we have Daniel Suarez. Daniel Alejandro Suarez Garza) is a popular Mexican professional stock car racing driver. He currently plays full-time in the Monster Energy NASCAR Cup Series. He is driving the No. 19 Toyota Camry for Joe Gibbs Racing.
He also competed in the NASCAR Xfinity Series, where he drove the No. 19 Toyota Camry for Joe Gibbs Racing. Previously he drove in the NASCAR Toyota Series in Mexico, competing for Telcel Racing. He is also the 2016 NASCAR Xfinity Series champion.
8. Edoardo Mortara [DTM – Mercedes]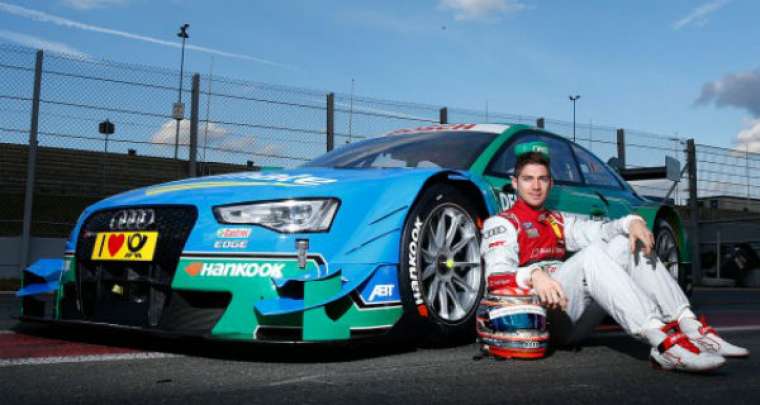 At number 8 in this list of top 10 racing drivers 2023, we have Edoardo Mortara. Edoardo Mortara is a professional Italian racing driver. He is also a former Formula Three Euroseries champion and one of the premier two drivers in the Formula Three era to win the honorable Macau Grand Prix twice.
He achieved that feat and back-to-back wins in 2009 and 2010. Born in Geneva, Switzerland, he has dual nationality from France and Italy.
7. Andre Lotterer [FIA WEC – Porsche]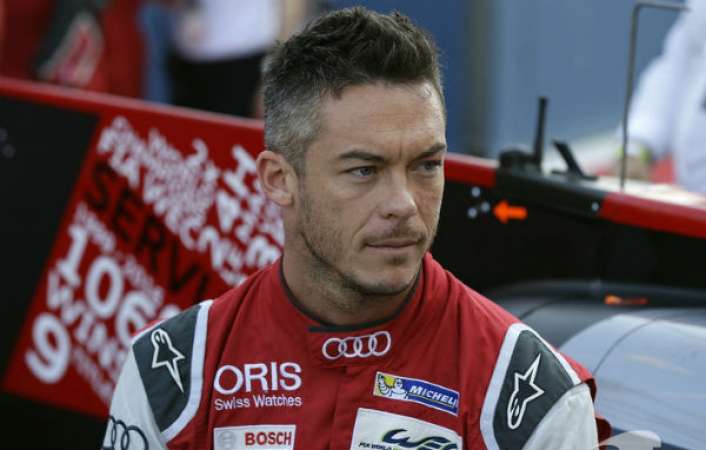 At number 7 in this list of top 10 racing drivers 2023, we have Andre Lotterer. Andre Lotterer is a Belgian-German professional racing driver popularly competing with a Belgian license while representing Germany. He has also participated in the Japanese Super Formula series for over a decade, also winning the title in 2011.
Lotterer was a test driver for the Jaguar Formula One team back in 2002, but this did not exactly lead to a race seat. Twelve years later, he joined Caterham, replacing Kamui Kobayashi at the 2014 Belgian Grand Prix.
6. Josef Newgarden [Indycar – Team Penske]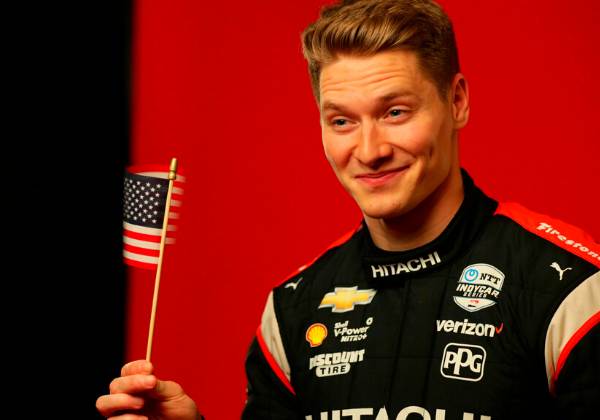 At number 6 in this list of 10 best race car drivers, we have Josef Newgarden. Josef Nicolai Newgarden is a well-known  American race car driver who, as of now, competes as a driver in the Verizon IndyCar Series. He will drive the two cars for Team Penske starting in the year 2017.
Born in Nashville, Tennessee, Newgarden drove a kart for the very first time at the mere age of thirteen. In 2006, he took honors in two classes of the Kart Racers of America – the Junior Yamaha championship and also won the Junior TAG World Championship.
5. Maverick Vinales [MotoGP – Yamaha]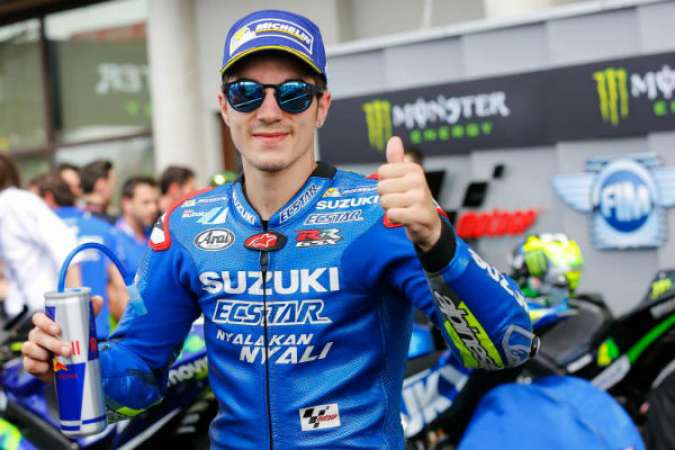 At number 5 in this list of best race car drivers in 2023, we have Maverick Vinales. Maverick Viñales Ruiz, who was born on 12th January 1995, is a famous Grand Prix motorcycle racer from Spain and former Moto3 world champion, also taking the title in 2013.
He competed in the Catalonian 50cc Championship before several successful seasons in 70cc "Metra kit" bikes.
4. Nico Hulkenberg [F1 – Renault]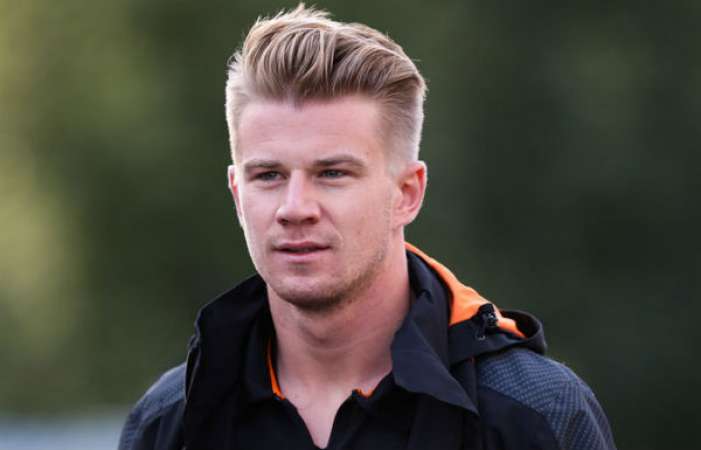 At number 4 in this list of best race car drivers, we have Nico Hulkenberg. Nicolas "Nico" Hulkenberg was born on 19th August in the year 1987 and is currently a popular German professional racing driver now racing for the Renault Sports F1 Team.
In 2015 he also competed in two rounds of the 2015 FIA World Endurance Championship season for Porsche. He ended up winning the 2015 24 Hours of Le Mans in his first attempt.
Nico was also the 2009 champion of the GP2 Series and is a previous winner of both the Formula 3 Euro Series and A1 Grand Prix. He has been one of three drivers since 2005 to have won the GP2 series championship in his debut season. The others are Lewis Hamilton and Nico Rosberg.
3. Sebastien Ogier [WRC – M-Sport]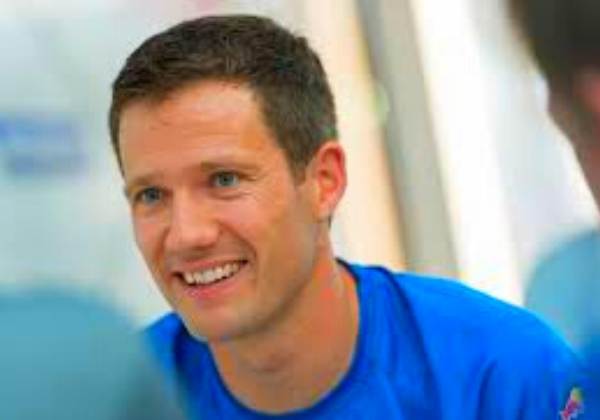 At number 3 in this list of best race car drivers in 2023, we have Sebastien Ogier. Sebastian Ogier was born on 17th December in the year of 1983. He is a French rally driver driving for M-Sport in the World Rally Championship, who is paired with co-driver Julien Ingrassia. He is the current holder of the World Rally Drivers' Championship, having claimed the titles in 2013, 2014, 2015, and 2016.
With 39 wins in the World Rally Championship and four consecutive WRC titles, he is the second most successful WRC driver. He is only after former Citroën WRC teammate Sébastien Loeb (9 titles). Ogier is married to German TV anchor  Andrea Kaiser.
2. Jorge Lorenzo [MotoGP – Ducati]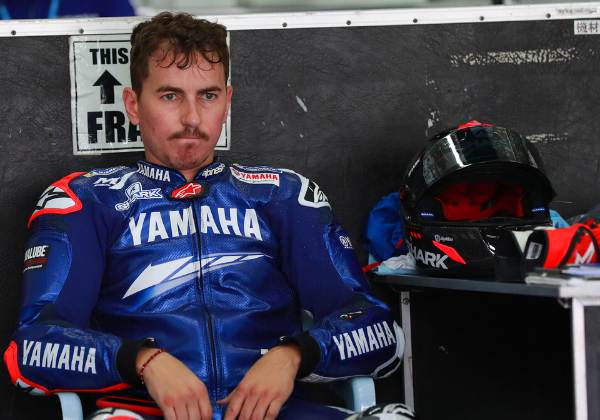 At number 2 in this list of 10 best race car drivers in 2023, we have Jorge Lorenzo. Jorge Lorenzo Guerrero was born on 4th May 1987. He is a professional Spanish Grand Prix motorcycle road racer. He is the 2006 and 2007 250cc World Champion and 2010, 2012, and 2015 MotoGP World Champion. Lorenzo currently competes in the MotoGP class, riding for Ducati. He also rode for Yamaha from the year 2008 to 2016.
Apart from his three victories in the premier class, Lorenzo has also finished as runner-up on three occasions. In 2012, Lorenzo became the very first Spanish rider to win multiple premier class titles. He is fifth on the all-time winner's list with sixty-four career wins, trailing Mike Hailwood by 12 victories.
1. Valtteri Bottas [F1 – Mercedes]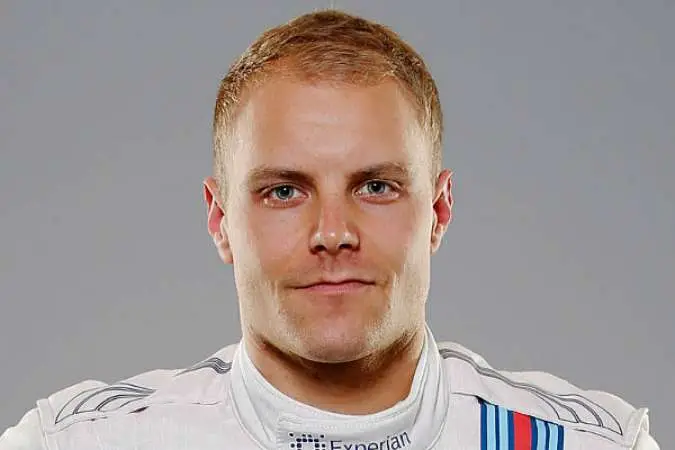 At number 1 in this list of 10 best race car drivers in 2023, we have Valtteri Bottas. Valtteri Bottas is a Finnish racing driver currently competing in Formula One with Mercedes. Bottas had previously driven for Williams between 2013 to 2016. He currently resides in Monaco.
His best career accomplishment was in 2014 when he finished 4th in the Formula One World Championship. Besides his reputation as one of the best in modern times, he also achieved his place among the highest-paid drivers of all time.
Conclusion
So, these were the ten best race car drivers in 2023. Tell us about your favorite racer in the comments down below.
Best Race Car Drivers In 2023 – Infographics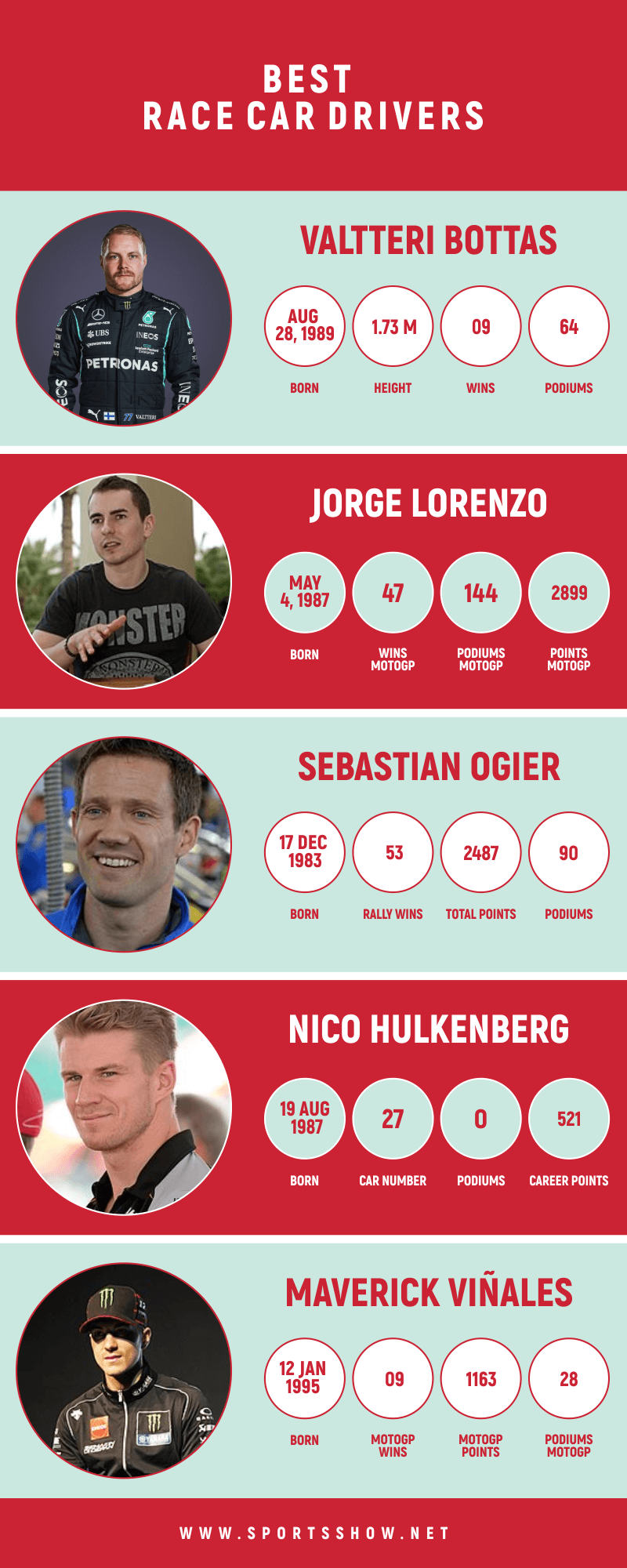 FAQs Regarding Best Race Car Drivers
Q. Would an F1 car beat a NASCAR?
It would probably be possible to achieve speeds of about 240 mph with an F1 car with its wings adjusted to run on the Indianapolis Motor Speedway. A NASCAR would easily lose to an F1 car.
Q. Who won NASCAR's most popular driver?
In Nashville, Tennessee, the 2021 NASCAR Awards honored Chase Elliott with the National Motorsport Press Association Most Popular Driver Award presented by Hooters for the fourth year in a row.
Q. Who is No. 1 F1 driver?
The number 1 was last used by Sebastian Vettel in 2014, Lewis Hamilton kept his permanent number 44 after his championship wins from 2014 to 2020, and Nico Rosberg retired after his championship win in 2016.
Q. Is Verstappen really that good?
While Verstappen has always been capable of making a race his own, he has improved his game to the point where he is close to Hamilton's level on Sundays. As far as wheel-to-wheel racing is concerned, he's always in the right spot.
Last Updated On: December 2023