Indian left-hand all-rounder Shikhar Dhawan is truly a cricketer who is known for his iconic mustache. And not just his fashion sense; fans also love this player for his attitude on and off-field. Legendary former Australian cricketers Merv Hughes and David Boon also deserve their mentions among the most famous cricketers with mustaches.
It is fair to say that cricket, and cricketers, have evolved over the years. Protective gear, colored clothing, white ball, lights, and the helicopter shot have helped the sport come a long way from the times when cricket bats resembled hockey sticks. At the same time, cricketers have flexed their muscles when it comes to staying updated in the fashion industry. You might know many of the top 10 most famous cricketers with mustaches; here, we have listed the most famous of them.
Most Famous Cricketers With Mustaches
However, gone are the mustaches and the faros that defined many of the greatest cricketers of the past. There is still Lasith Malinga with the curls and Kemar Roach with the bing, but will we ever see a Merv Hughes again?
When Shikhar Dhawan took off his helmet to celebrate his record-breaking 85-ball ton and revealed his twirly mustache, there came a ray of light, some hope that neat haircuts and smooth cheeks might pave the way for the return of more hair.
10. Adam Hollioake | Best Player With Mustache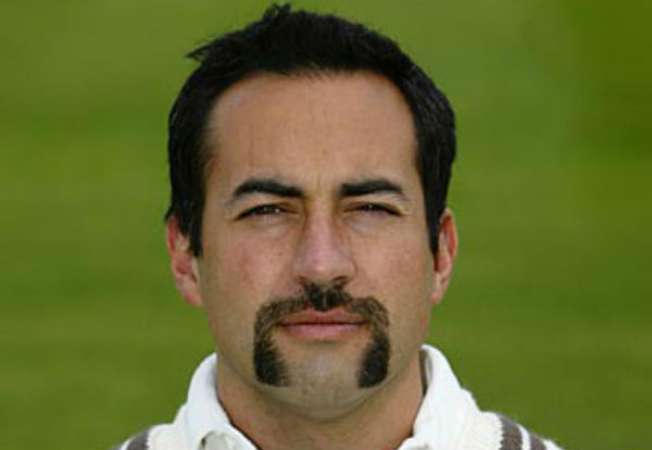 He was born on 5th September 1971 and is a professional athlete. Besides his performance on the cricket ground, he is the only cricketer with a mustache to compete as a martial artist. He was the captain of Team Surrey from the year 1997 to the year 2003.
Adam not only showed his prominence on the cricket field but also as a great martial art star. Besides, he now also holds his place among the top 10 most famous cricketers with mustaches.
9. Ian Botham | All-Rounder With Mustache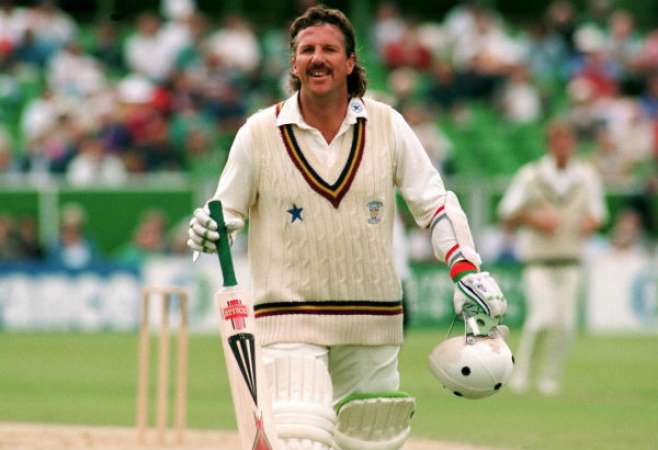 Botham was born on 24th November 1955, and he is also a former England cricketer. Fans also know him as one of the most successful captains of the English Test Team. Besides, his fellow players also consider him one of the greatest all-rounders in cricket history.
He is currently a commentator in cricket. He was an all-rounder with 383 wickets and 14 centuries. Botham had a small mustache on his face, and that complemented to the fullest. And for that, he now holds his place among the top 10 most famous cricketers with mustaches.
8. Rodney Marsh | Australian Wicketkeeper With Mustache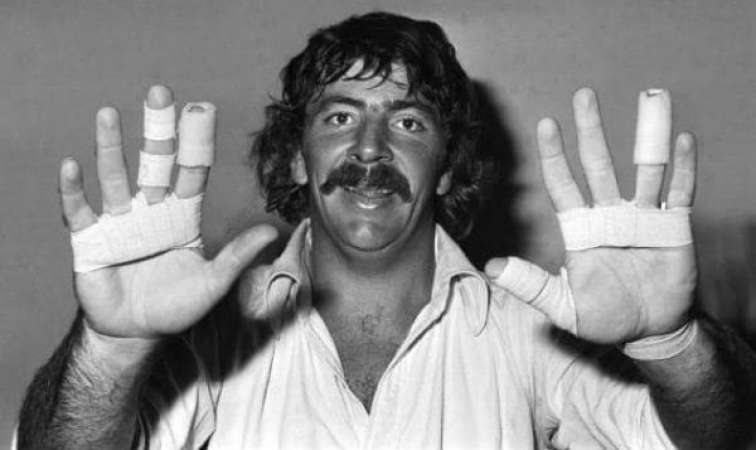 Marsh is another Australian cricketer with a mustache that was his symbol of recognition. He was born on 4th November 1947 and is a retired Australian Wicketkeeper. He is a colorful person and had a test career from the year 1970 to 1984. In the 96 test matches he played, he made a world record of having 355 wicket-keeping dismissals.
Marsh had a controversial start to his career and was selected on the basis of his batting skills. He was dubbed as the Iron Gloves after the bad keeping in the debut test. And now, he also holds his place among the top 10 most famous cricketers with mustaches.
7. Dennis Lillee | Fast Bowler With Mustache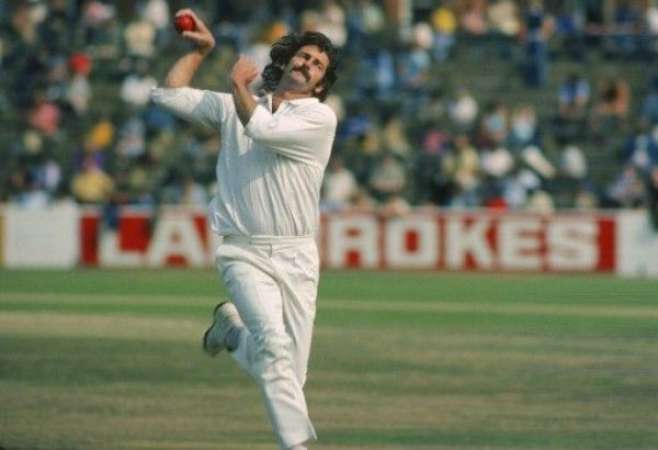 He is a former Australian Cricketer and considered one of the greatest fast bowlers of all time. Lillee was born on 18th July 1949. He got his popularity not just because of his bowling but also for his angry temperament. Fans also know him for his never-giving-up attitude. Lillee was popular for these traits amongst the fans for these things.
In the initial parts of his career, he was a fast bowler. But, various fractures in his back finished his career almost. At the time of his retirement from worldwide cricket in the year 1984, he had the world record for most test wickets. The mustache he had gave him a very fine look, and that made him popular.
6. Fred 'The Demon' Spofforth | Vintage Player With Mustache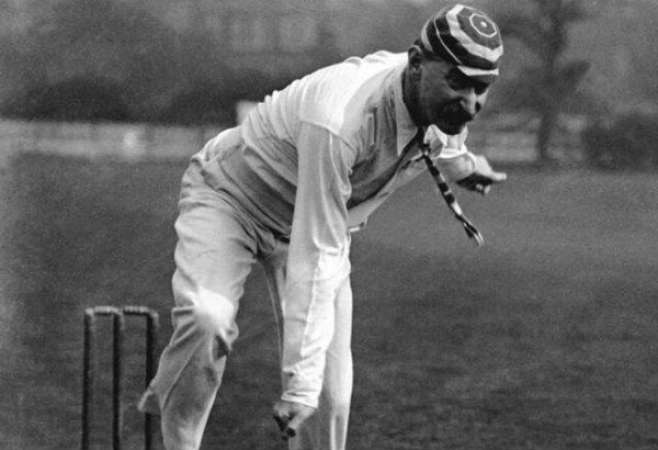 His original name is Frederic Robert, and he is known as the 'Demon Bowler'. He was born on 9th September 1853 and died on 4th June 1926. He was, without any doubt, one of the finest bowlers in Team Australia. Fred also became the first bowler who took 50 test wickets.
He also became the first bowler to take a Test hat-trick in the year 1879. He was the best bowler on the Australian Cricket team and also played for Derbyshire in England. The mustache he had on his face was enough to create fear among the batsman.
5. Jack Russell | Wicketkeeper With Mustache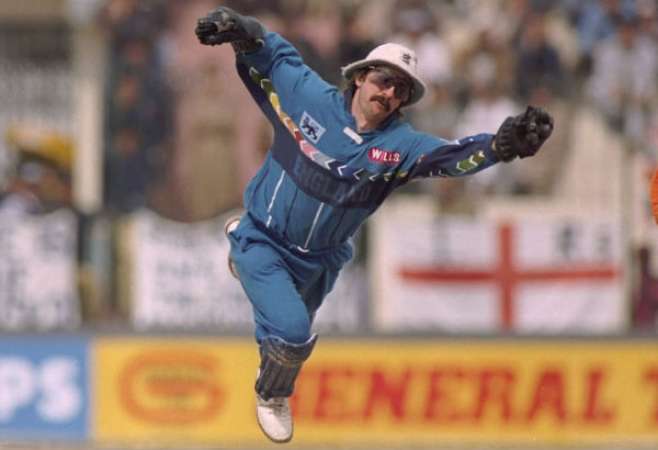 Russell was born on 15th August 1963 and is a retired English cricketer. He is also known as an artist, a wicket-keeping coach, and also a goalkeeping coach in football. He was born in Stroud, Gloucestershire, England. To become a first-class cricketer, he got all the support he wanted from his father at the Stroud Cricket Club.
Russell got his first inspiration to become a wicketkeeper in the year 1977. His mustache had been his source of recognition, and many people remember it because of his mustache. And now, he also holds his place among the most famous cricketers with mustaches.
4. Graham Gooch | English Captain With Mustache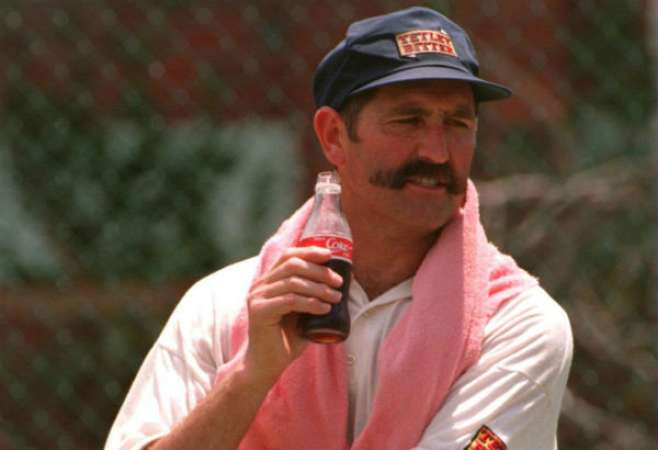 He was born on 23rd July 1953 and is a former cricketer of Team England and team Essex. He was amongst the most successful batsmen of his time. His career had a life span from 1973 to 2000. Gooch had 67,057 runs in his first-class career, and he was the most productive run-scorer of his own time.
In the year 2009, he was included in the ICC Hall of Fame. And his face with the mustache is always remembered. Needless to say, he deserves his place among the top 10 most famous cricketers with mustaches.
3. David Boon | Old Player With Mustache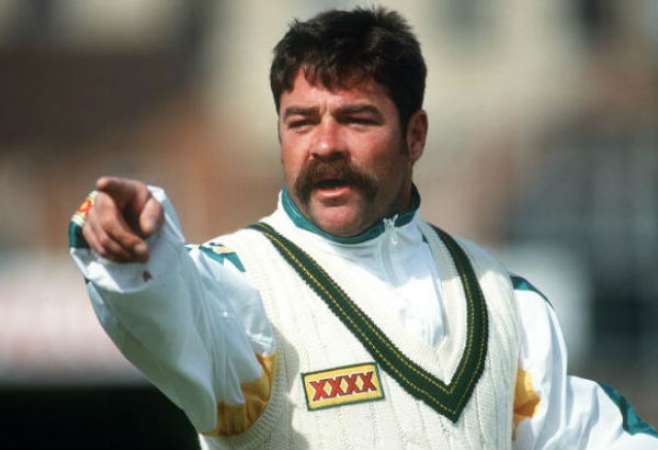 Boon had the nickname of Boonie by his beloved fellow cricketers. He is also a retired Australian cricketer who had a mustache and a brilliant career from 1984 to 1995. Boon was a right-handed batsman and an occasional off-spin bowler. He used to play first-class cricket for both Tasmania and Durham.
David was famous for his distinctive mustache and portly figure, and he had scored more than 7,000 runs in the test matches.  He was also amongst the finest players in Australia. Moreover, he now also holds his place among the most famous cricketers with mustaches.
2. Merv Hughes | Australian Batsman With Mustache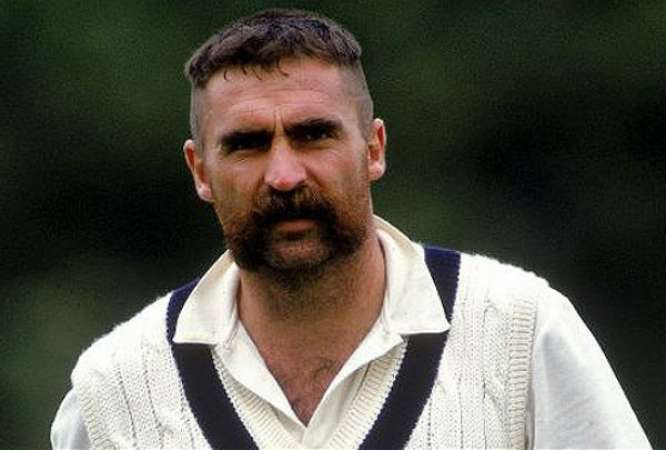 Huges was born on November 23 in the year 1961, and he is also a retired Australian cricketer with a very fine mustache. He was a right-arm fast bowler, and he represented his team in Australia in the years 1985 to 194 in 53 test matches. Huges took 212 wickets in his international career.
He had 33 ODI in his career, and in those, he took 38 wickets. In the year 1993, he took around 31 wickets in the Ashes Series against the team England. And now, he holds his place among the top 10 most famous cricketers with mustaches.
1. Shikhar Dhawan | India's Only Player With Mustache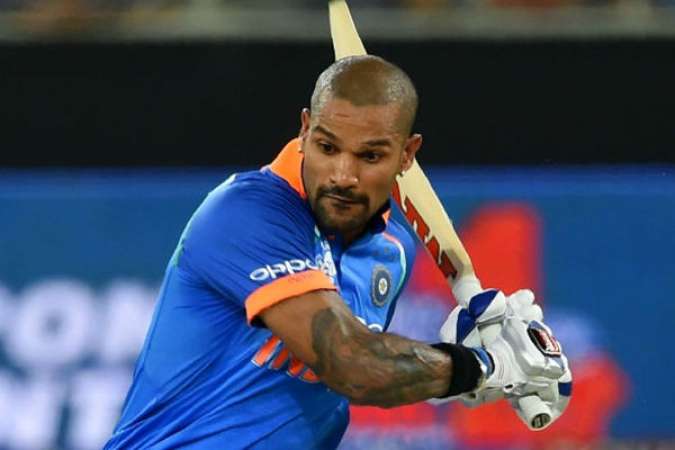 Dhawan was born on 5th December 1985 in Delhi, and he is an Indian cricketer. He is a left-handed batsman and opens for the team. He is in first place in the list of top 10 most famous cricketers with mustaches. Dhawan made his debut in the year 2004 for Delhi.
He also plays for and captains the team Sunrisers Hyderabad in the IPL. Dhawan made his international debut against Australia in the year October 2010. He is known for his mustache and his great attitude. Besides, he has also made his name one of the best hard hitters in cricket history.
Final Words
We hope your favorite cricketers get included in this list of the top 10 most famous cricketers with mustaches. Don't forget to send us your opinion about this list in the comment box below.
Cricketers With Mustaches | Infographics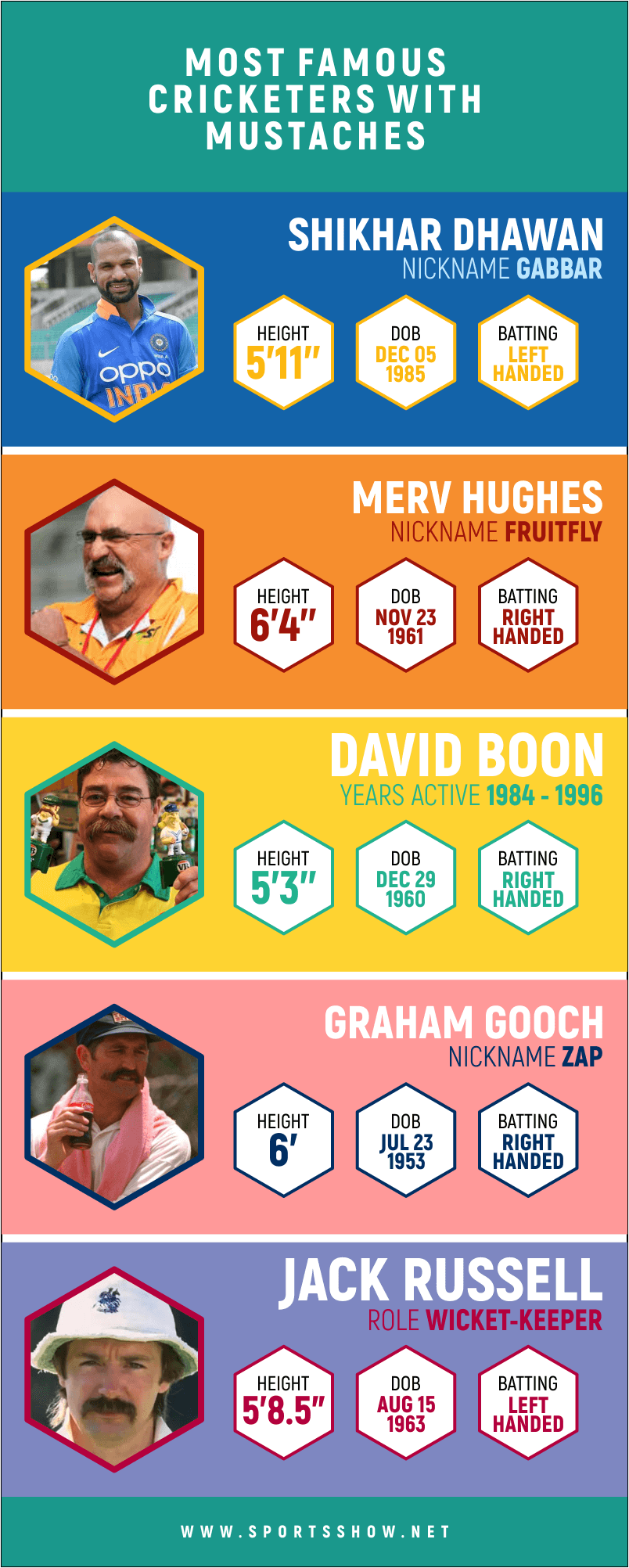 FAQs Regarding Cricketers With Mustaches
Q. Which cricketer has the best beard?
In cricket history, W.G.Grace has had the best beard. Many crowds in England and Australia still try to copy the fake beards in memory of the great man. As a first-class cricketer, Grace scored two triple-centuries in 1876. Furthermore, he ran 2000 first-class runs in a season in 1871.
Q. Which captain is the world's best?
The best captain of the modern era is Steve Waugh. In 57 Test matches, he captained Australia; he won 41 and had a winning percentage of 71.92. Steve is widely known as the best athlete of all time.
Q. How do you rank Virat and Dhoni?
Virat's win percentage in ODIs is higher, but Dhoni has led India in more matches, so there have been more winSince he is still playing, Virat still has a lot to do there. In addition, winning two ICC trophies makes Dhoni a better leader.
Q. What is the purpose of a fireman's mustache?
A mustache is more than just a personal preference for a Bombard. Traditionally, firefighters wore long mustaches and beards. When wet down, the facial hair was said to act as a filter preventing smoke from entering the lungs.
Last Updated On: February 2023