For tattoos to reflect one's being, cricketers get these done to feel distinguished among others. Also, to have a tattoo means to have style, recognition, and a revamping! In this article, you'll get to see the most tattooed cricketers of all time, what it signifies, and what it means to them. So take a tour and enjoy it!
Australian fast bowler Mitchell Johnson is the most tattooed cricketer, with inks throughout his body. West Indian batsman Chris Gayle and Indian skipper Virat Kohli are also known for their tattoes. New-age cricketers also tend to wear tattoos.
Tattoos, a form of body modification, are popular amongst a certain group of people. They are made by inserting indelible ink into the skin, which then changes the pigment. A huge variety of tattoos are found worldwide, and different tattoos mean different things.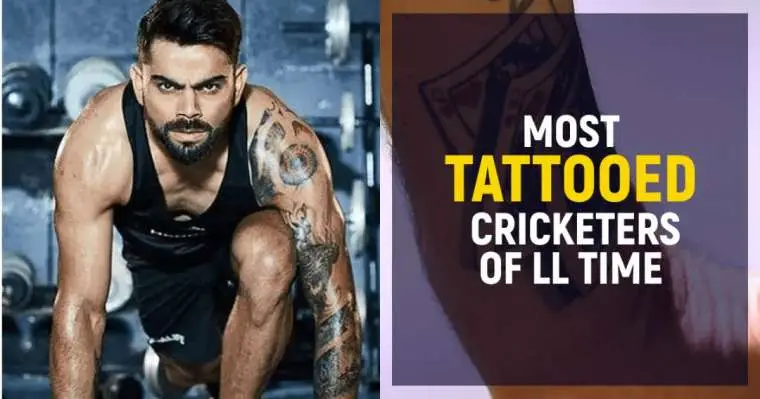 Most Tattooed Cricketers Of All Time | 2023 Updates
Tattoos are widely seen as popular amongst sports players, superstars, different race groups, and others. But when it comes down to cricketers, having tattoos on their bodies play an integral role in portraying their personalities.
10. Lasith Malinga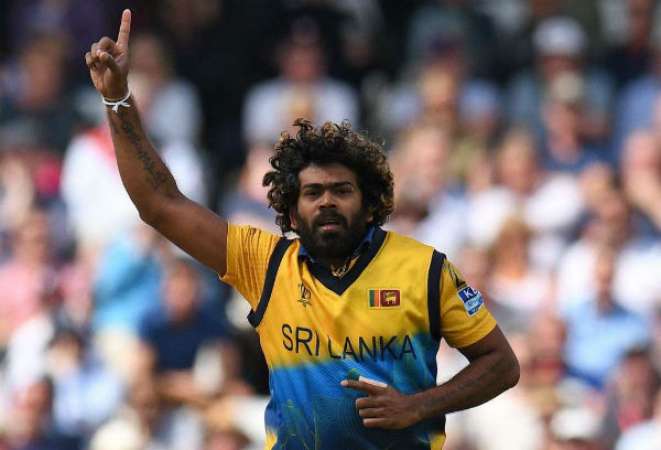 Sri Lankan fast bowler Lasith Malinga, on his right arm, has got two dates inked. One is the date when he started playing for the Srilankan Team, and the other one is when he took four wickets in consecutive four balls.
Besides he also has his wife's name inked on his right forearm. Malinga surely deserves the tenth place in our list of the most tattooed cricketers of all time.
You May Like: How To Bowl Faster In Cricket? (+Improvement Tips In 2023)
9. Michael Clarke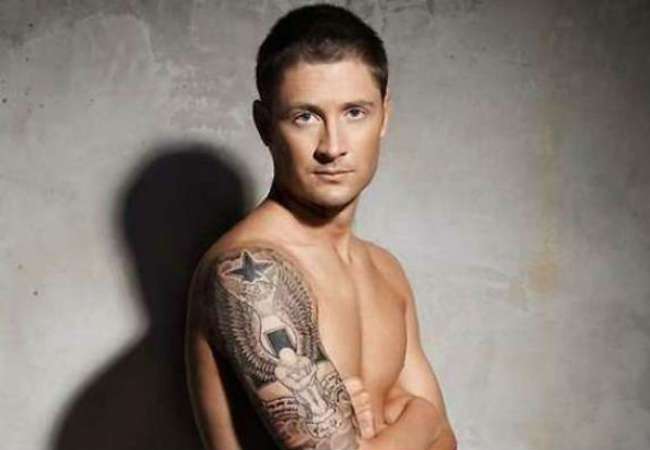 Australian star Michael Clarke, with an Arabic tattoo on his arm, distinguishes him from the rest. "The pain of discipline is something similar to the pain of disappointment." This is nothing but the translation of his this Arabic tattoo.
This being his favorite quote by Justin Langer, he has got it translated and then inked it on his arm. Other than this, he also has his parents' names inked on his ribcage in Hindi, his test number in Roman numerals across his back, and a guardian angel on a cross with his former fiancee's (Lara Bingle) initials.
8. Herschelle Gibbs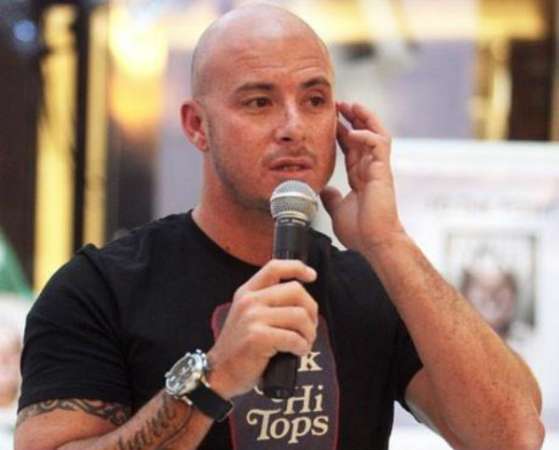 Fielding Guru, Herschelle Gibbs, is a South African cricketer who has a cross and barbed wire on his right arm. This gives him his own recognition yet his own style.
However, this tattoo barred him from entering a Perth nightclub because of his tattoos at the weekend. Gibbs holds the eighth place in our list of the top 10 most tattooed cricketers of all time.
7. Shikhar Dhawan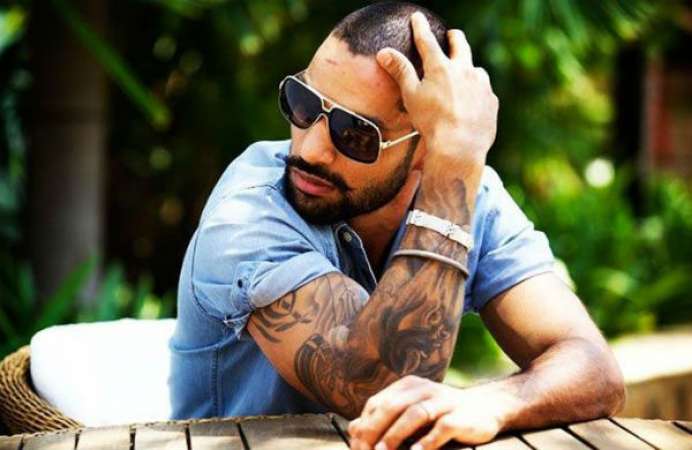 He is one of the most attractive young players among cricket fans because of his Mustaches and also his cricketing skills. He has another reason to be famous, and that is his tattoos right on his arm.
That tattoo looks quite beautiful. Dhawan now definitely deserves his mention among the most tattooed cricketers.
6. Virat Kohli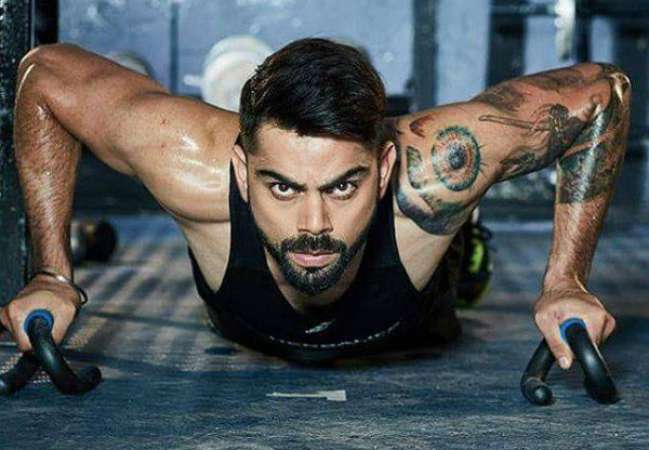 Indian skipper Virat Kohli, one of the greatest batsmen of all time, has got three tattoos inked on his body. One is on his upper right arm showing his own Zodiac Sign, Scorpio; the second is a little lower on the same arm, and the last one is a Japanese Samurai warrior with a raised sword.
However, Kholi wants to keep the Samurai one while he wants to get over with the other two.
5. Kevin Pietersen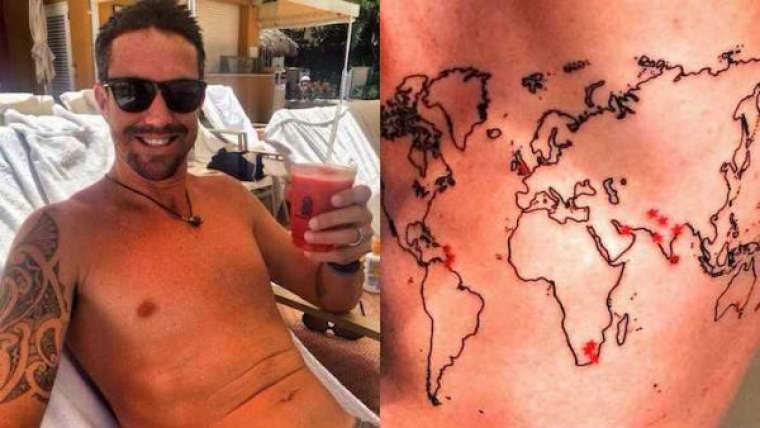 English cricketer Kevin Pietersen, the 626th player to play for England, also does not shy away from showing his tattoo. He has got three lions tattooed on his upper arm, which are followed by the Roman numerals DCXXVI.
His love for India has made him passionate about having Sanskrit text inked as well. Fans consider KP one of the most handsome cricketers in the world.
4. Brendon McCullum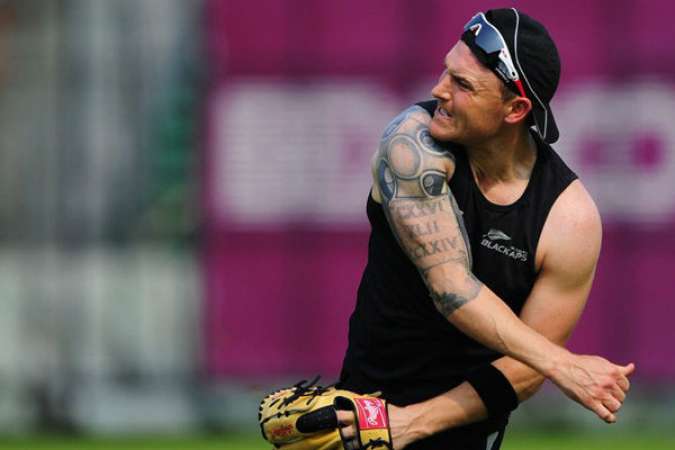 Mathematicians get the girls!! This is what Brendon McCullum believes in. Sounds strange! Isn't it? Well, other than wearing his number on the cap, he also has it tattooed on his upper right arm.
This number depicts his position on the lists of players who've represented the Kiwis in Test cricket, one-day internationals, and Twenty20 matches.
He is the leading runs maker in T20 Cricket and also the batsman with a maximum of sixes in the T20. Thus, he owns a new style of wearing his number, yet a unique one.
Read More: How To Play The Cover Drive In Cricket? Perfect Techniques (Explained!)
3. Dale Steyn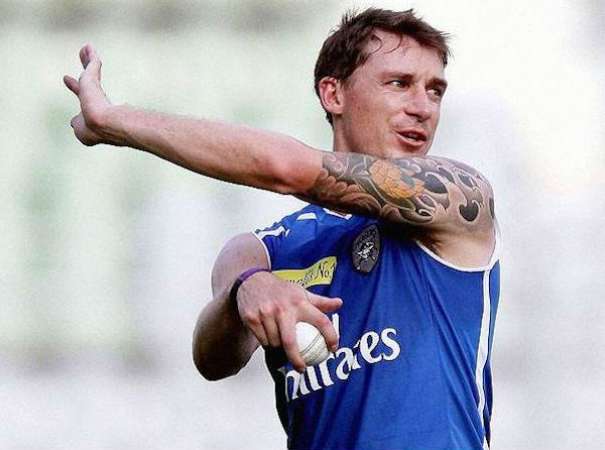 This South African pacer is not only Worth watching while bowling, but he also has well-designed tattoos on his body. Dale Steyn's arm is inked with the stylish tattoo, giving him a great look.
Dale Steyn now deserves the third place in the list of the most tattooed cricketers of all time.
2. Chris Gayle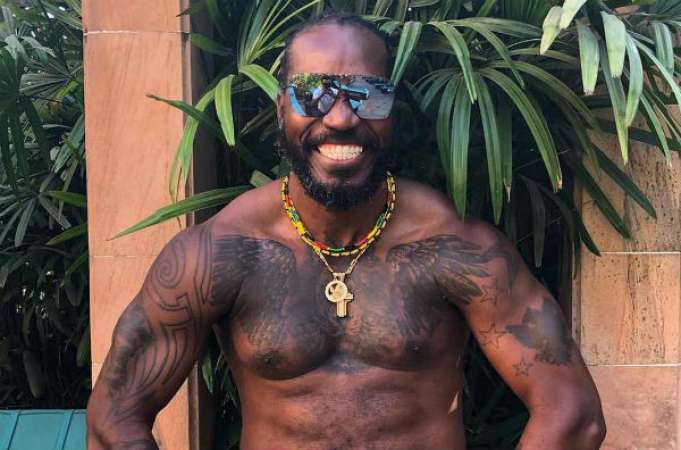 West India devastating batsman, who is considered to be the most dangerous hard hitter in current cricket. Gayle is a real character both on the field and off the field. his celebration style, and fun with teammates and opponents.
Chris Gayle also has tattoos on both his arms, as you can see in the picture. This guy now deserves his place among the most tattooed cricketers of all time.
1. Mitchell Johnson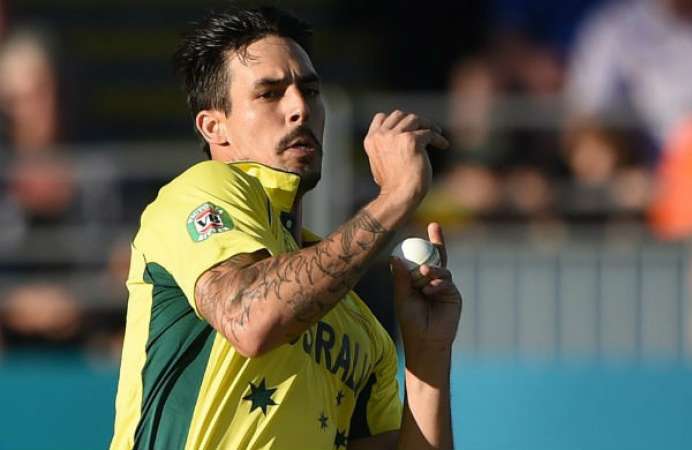 "Tattoos signify a few things. There's a Japanese koi, some cherry blossoms that have a meaning of luck," says Johnson. Mitchell Johnson, an Australian fast bowler, in fact, one of the fastest bowlers of all time, seems to be a tattoo freak who has his right arm tattooed with Japanese-style koi.
However, he has a cat, having an unfriendly look, stooped down on his left torso. This gives him a new style, yet one of his own.
Conclusion
Therefore, we get to know what importance these tattoos bring to these players and also what meaning these hold. And we hope you liked our list of the most tattooed cricketers of all time. Don't forget to send us your opinion in the comment box below.
Our Popular Post: Is Big Bash bigger Than IPL? Detailed Comparison & Stats In 2023
Most Tattooed Cricketers – Infographics