English footballer Dominic Solanke currently plays as a striker of the England national football team besides appearing regularly for the Premier League club Liverpool. He started his footballing journey as a kid with the Chelsea youth academy system and got his promotion to the senior team in October 2014.
Solanke displayed great performance for Dutch Eredivisie league club Vitesse during season 2015-16 after he was transferred to the club from Chelsea on loan. He signed his contract with Liverpool in July 2017 and made 17 appearances for the club since then in all competitions.
| | |
| --- | --- |
| Full Name | Dominic Solanke |
| Date of Birth | September 14, 1997 |
| Age | 25 years old |
| Profession | Footballer |
| Marital status | Single |
| Children | N/A |
| Spouse | Single |
| Height | 6′ 2″ feet |
| Weight | 176 lbs |
| Siblings | N/A |
| Father Name | N/A |
| Net worth | 2$million |
Dominic Solanke Biography And Stats
Solanke represented the England team in almost all group levels, starting from Under-16 to the senior level first team. He helped the U-17 English team to win the 2014 UEFA European Under-17 Championship.
Solanke was an integral part of the U-20 team that achieved the 2017 FIFA U-20 World Cup title and received the Golden Ball award for his amazing performance for the England U-20 team. For his marvelous performance for the U-20 team, he got his place secured in the senior England team.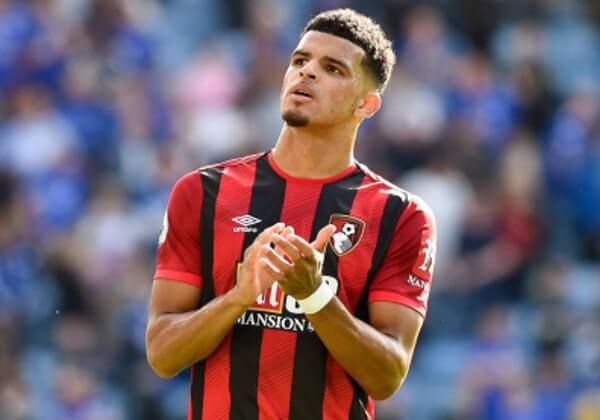 Dominic Solanke Early Career
Solanke started his football career while joining the Chelsea youth academy system's under-eight team in 2004 and made steady progress through different age groups. He got his promotion to the U-18 Chelsea squad in 2013 and scored 20 times in 25 matches during season 2013-14.
Solanke was also a key player of the Chelsea youth squad that defeated Fulham in the FA Youth Cup Final on 6th May 2014.
Dominic Solanke Chelsea Career
Solanke signed his first professional contract in September 2014 with Chelsea and was named on the first team for an EPL match against Crystal Palace on 18th October 2014 due to the injury of their first-choice striker Diego Costa. He then made his debut for the Chelsea first-team in a UEFA Champions League match against NK Maribor as a substitute for Oscar on 22nd October.
Solanke scored a marvelous hat-trick against the Sporting CP youth team and became the top scorer in the group stage matches of the UEFA Youth League the following year.  He scored the winning goal in the UEFA Youth League final against Shakhtar Donetsk. Solanke also scored the winning goal in the FA Youth Cup final against Manchester City on 20th April 2015.
Due to his amazing performance in the 2014-15 season, Solanke received the Chelsea Academy Player of the Year award in 2015. He then joined Eredivisie club Vitesse on a full-season loan on 4th August 2015 and made his debut for the club against Feyenoord on 23rd August 2015.
Solanke, after spending season 2015-16 in the Dutch league, came back to Chelsea and remained their third-choice striker in the first team behind Diego Costa and Michy Batshuayi. Blues manager Antonio Conte then confirmed that Solanke might leave the club after his contract expires in February 2017.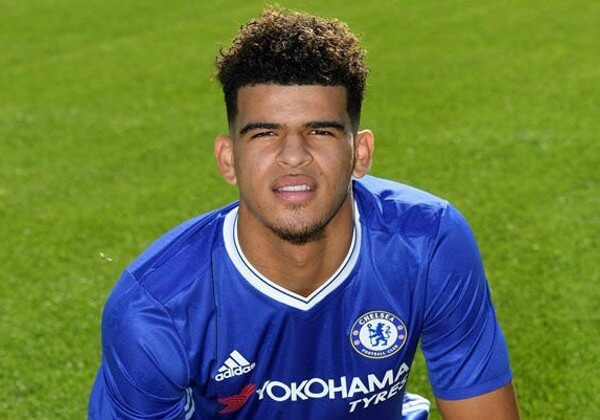 Dominic Solanke Liverpool Career
Solanke's Chelsea contract expired on 30th May 2017 and he signed a new contract with Liverpool the following day. He was then officially announced as a Liverpool player on 10th July 2017. Liverpool reportedly paid around £3 million transfer fee for him.
Solanke made his debut for Liverpool in the UEFA Champions League first-leg match against Hoffenheim on 16th August 2017, coming as a substitute for Roberto Firmino. He made his Premier League debut with Liverpool against Stoke City at Anfield on 30th November 2017.
Dominic Solanke England Career
Solanke represented England in almost all youth levels. He was an integral part of the U-17 side that achieved the 2014 UEFA European Under-17 Championship in May 2014. He was also the top scorer of the championship with 4 goals in 4 matches.
Solanke received the England Men's Youth Player of the Year award for 2014 in January 2015 and was invited to train with the first team of England in March 2015. He was also a part of the England team that participated in the 2016 UEFA European Under-19 Championship.
Solanke is the most notable player of the 2017 FIFA U-20 World Cup. He achieved the Golden Ball as the best player while scoring 4 times in the competition. He made his English senior team debut in a friendly match against Brazil at Wembley Stadium on 14th November 2017.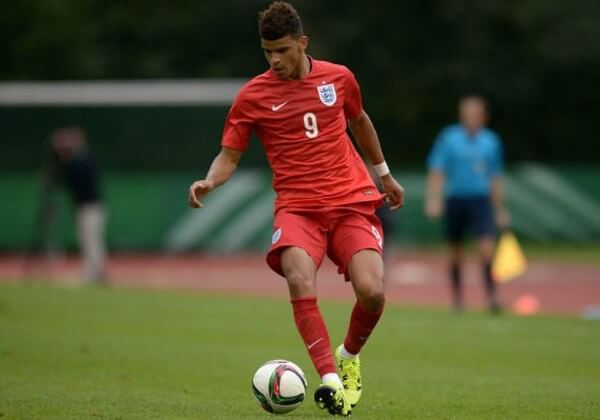 Dominic Solanke Personal Life
Born to a Nigerian father and an English mother, Solanke was born and spent his childhood in Reading, Berkshire. He completed his education at Brighton Hill Community College in Basingstoke. Solanke grew up while having Didier Drogba, Fernando Torres, and Diego Costa as his childhood football icons.
While looking at his miraculous performance for the youth teams, Chelsea boss Jose Mourinho once said "My conscience tells me that if, for example, Baker, Brown, and Solanke are not national team players in a few years, I should blame myself."
Dominic Solanke Net Worth
Liverpool bought Solanke from Chelsea with a reported transfer fee of £3 million. The player currently earns an estimated £20,000 weekly salary on Merseyside besides his salary from the England senior squad.
Solanke's current market value stands at £7.2 Million which is quite an achievement for a 20-year-old. He has a current net worth of around £2 Million as of 2023.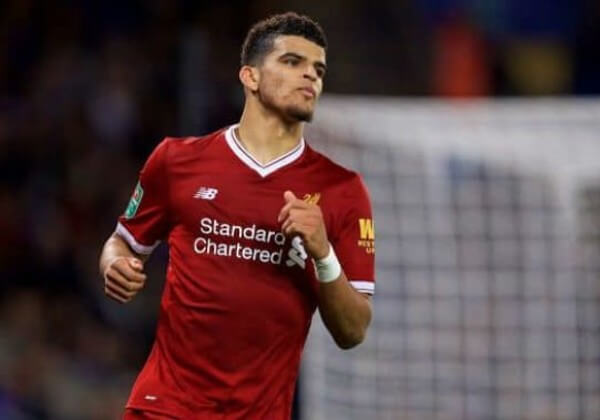 Dominic Solanke Individual Awards
Solanke helped the Chelsea squad to win the FA Youth Cup twice in 2013-14 and then again in 2014-15. He also helped the side to achieve the UEFA Youth League in season 2014-15. Solanke was one of the key players for whom England achieved the UEFA European Under-17 Championship in 2014.
He was also the most notable player of the U-20 squad that achieved the 2017 FIFA U-20 World Cup. Besides his marvelous achievements with his club and national team, Solanke received several individual awards. He achieved that for his aggressive gameplay and spectacular skills. Some of the most notable awards that he received till now are as follows –
Chelsea Academy Player of the Year: 2014–15
England Men's Youth Player of the Year: 2014
FIFA U-20 World Cup Golden Ball: 2017
FAQ Regarding Dominic Solanke
Q. What is the current net worth of Dominic Solanke?
Dominic Solanke currently has a net worth of 10 Million Euros (8.6 Million Pounds) and a market value of 18 Million Euros (15.5 Million Pounds).
Q. Who is Dominic Solanke dating?
Dominic Solanke is not dating anyone as of December 2021.  Dominic Solanke is possibly single and has not been previously engaged.
Q. What happened to Dominic Solanke?
AFC Bournemouth signed Solanke on 4 January 2019 on a long-term contract for an undisclosed fee, reported by BBC Sport to be £19 million.
Q. Who did Dominic Solanke play for?
Dominic Solanke is an English professional footballer who plays as a striker for the EFL Championship side AFC Bournemouth and the England Under-21 national team.