With 28 Olympic medals in total, including 23 golds, legendary American swimmer Michael Phelps is surely the greatest swimmer of all time. With his 8 gold medals at the 2008 Beijing Olympics, he holds the record for most first-place finishes at any single Olympic Games.
Retired Australian swimmer Ian Thorpe is next on the line with five Olympic gold medals. Besides, he is also the first winner to achieve six gold medals in a single Swimming World Championship. But these are not all! So, let's dive deep into the complete list.
Things are different for recreational swimming! But if you talk about the professional swimming circuit, it's a different ballgame altogether. Here, some of the greatest swimmers have been dominating this sport for ages. But do you know who the legendary swimmers are?
Greatest Swimmers Of All Time | 2023 Updates
Here, we bring you an exciting article about top swimmers that are worth browsing through. The lovers of swimming will surely love reading it.
10. Grant Hackett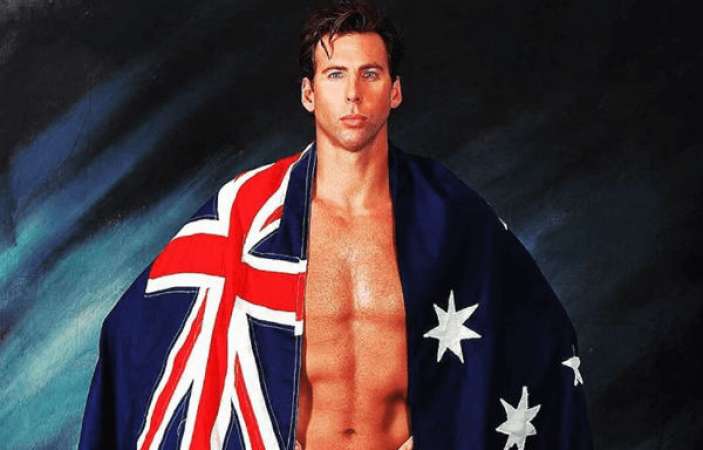 Hackett, born in 1980, is a famous Australian former swimmer. He is most known for winning the men's 1500m freestyle race at both the 2000 Summer Olympics in Sydney and the 2004 Summer Olympics in Athens.
He, thus, became the greatest distance swimmer in history. Hackett is a gold medalist. He achieved this in Sydney by swimming in the heats of the 4x 200m freestyle relay.
He is a world record holder in the 1500m and formerly in the 800m freestyle. Also, he has achieved 2nd and 4th position in the 400m and 200m freestyle, respectively.
Besides, in the past decade, he has ruled over the 1500m event standing undefeated in the finals of the World Aquatics Championship. All in all, he has won 10 World Championship gold medals. Besides, he now also holds his place among the top 10 greatest swimmers of all time.
9. Alexander Popov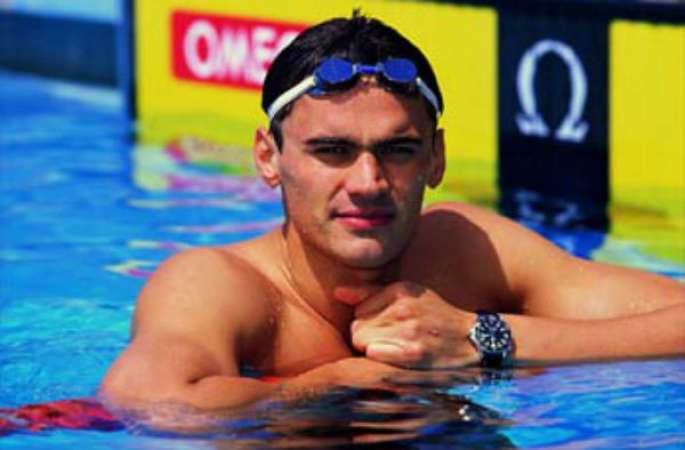 Aleksandr Vladimirovich Popov, or simply Alexander Popov, was born in 1971. This former swimmer from Russia is a gold-winning Olympian and is considered among the best sprint freestyle swimmers of all time.
One of his greatest accolades is that he is the only one in the history of both male and female swimmers to win four individual Olympic golds in freestyle events. Besides, he now also holds his place among the top 10 greatest swimmers of all time.
When he was only 8 years old, he began swimming at the Children and Youth Sports School of Fakel Sports Complex in Lesnoy. Ironically, he was afraid of water at that time. However, due to his father's insistence, he continued with the sport and stayed with it.
He started as a backstroker but switched to freestyle after joining Gennadi Touretski's squad. Popov later moved to Australia with his coach. He has several other medals and titles.
8. Matt Biondi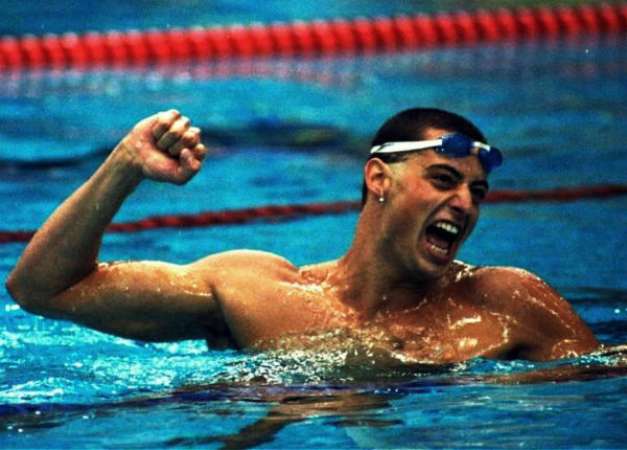 Matthew Nicholas Biondi, or simply Matt Biondi, is a former swimming champion from America. He was born in 1965 and is an eleven-time Olympic champion. He also formerly held world records in five events.
Matt competed in the Summer Olympic Games in '84, '88, and '92. During his career, he set four individual world records in the 100m freestyle and three individual world records in the 50m freestyle.
In '88, he won five golds at the Seoul Olympic Games and set world records in three relay events and the 50m freestyle. He is a member of the United States Olympic Hall of Fame and the International Hall of Fame.
He also has a master's degree in the Political Economy of Industrialized Societies and has worked as a school teacher and swimming coach. Matt now holds his place among the top 10 greatest swimmers of all time.
7. Kristin Otto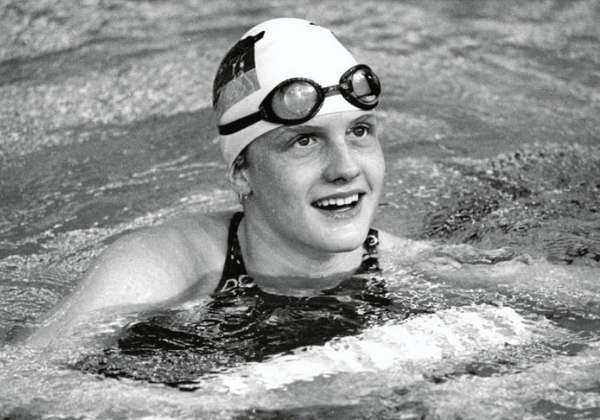 Otto was born in 1966, and this former German Olympic champion is famous not just for her swimming skills and accolades but also for being the first woman to win six gold medals in a single Olympic tournament.
She did so at the 1988 Seoul Olympics. Otto was also the first woman to cover the 100m short course backstroke in less than one minute, and she did so at a global short course meet in 1983 at Indiana University. Freestyle, butterfly, and backstroke were her specialties.
She began swimming at the tender age of 12, and by the time she was 16, she participated in her first world championship and the World Aquatics Championship in 1982.
Even though her career was marred when her alleged association with performance-enhancement drugs was revealed, she still remains one of the biggest names in the history of women's swimming and one of the richest swimmers of all time.
6. Krisztina Egerszegi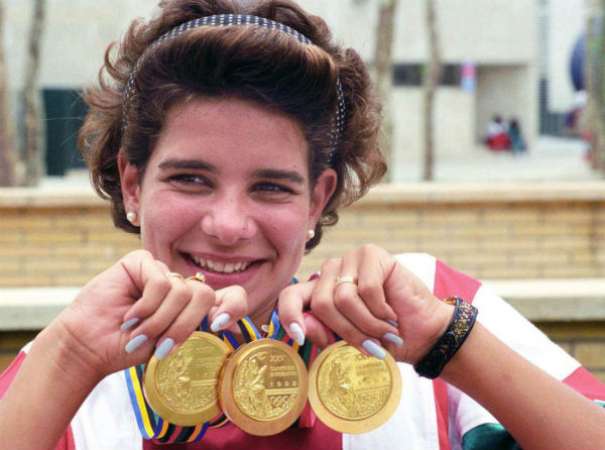 Egerszegi is a retired swimmer from Hungary who was born in 1974. This world record holder is counted among the greatest Olympic champions of the modern era in her country.
She is a five-time Olympic champion and is one of the only three individuals besides Michael Phelps and Dawn Fraser to win the same swimming event during three consecutive Summer Olympics. Krisztina is, without a doubt, the most successful female swimmer ever.
She is the only female swimmer to have won five individual Olympic gold medals. In the long course of 200m backstrokes, she held her record for almost 17 years.
In 2001, she was inducted into the International Swimming Hall of Fame and has been given honors like the Female World Swimmer of the Year, etc., several times.
5. Johnny Weissmuller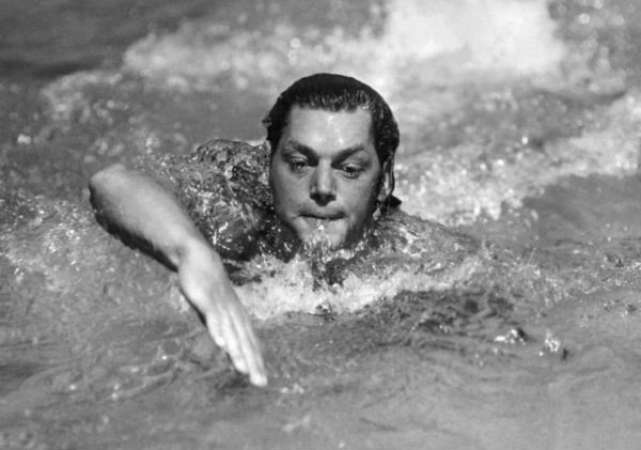 Weissmüller was born in 1904, and he was an Austro-Hungarian-born American swimmer and actor. Winning five Olympic gold medals and one bronze medal, he was one of the world's best swimmers in the 1920s.
Winning fifty-two US National Championships and having set sixty-seven world records, Weissmuller is a versatile swimmer of all time.
Besides his swimming career, he also played many roles as an actor. Portraying the role of Tarzan, he showed his talent in twelve motion pictures or movies.
Johnny died in 1984. But still, he still holds his place among the top 10 greatest swimmers of all time.
4. Mark Spitz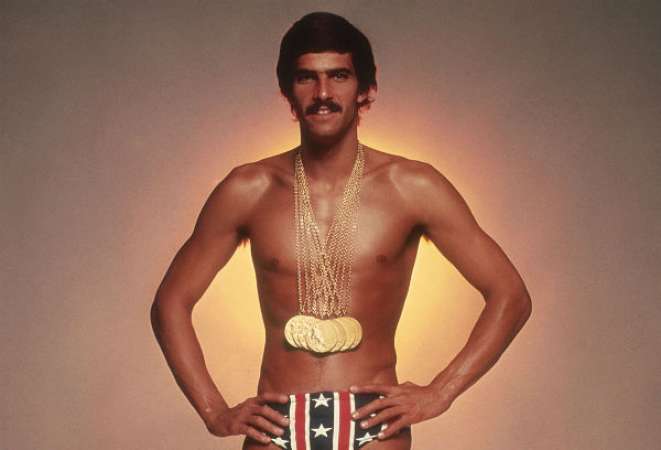 Spitz, born in 1950, is known by his nickname Mark The Shark. He is a retired American swimmer who won seven gold medals at the 1972 Munich Olympic Games.
Between 1968 and 1972, Spitz won nine Olympic gold medals, along with a silver and a bronze, five Pan American golds, 31 US Amateur Athletic Union titles, and eight US National Collegiate Athletic Association titles.
He, therefore, set 33 world records during these years. Spitz was named World Swimmer of the Year in 1969, 1971, and 1972. Without any doubt, Spitz deserves a fourth place among the top 10 greatest swimmers of all time.
Besides, his fans also dubbed him one of the greatest Olympic swimmers of all time.
3. Ryan Lochte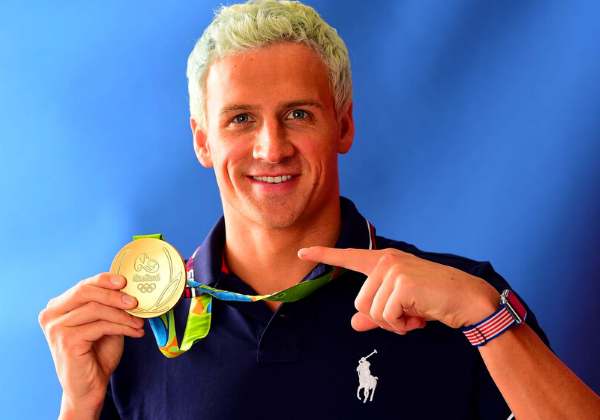 Swimming superstar Ryan Lochte was born in 1982. He is an American competitive swimmer and has earned 12 Olympic medals. He holds the world record in the 4x 200m freestyle relay as part of the American team.
Lochte also has seven individual Olympic medals, which rank near the top of the list of male swimming. Ryan holds the individual world record in the 100m medley, 200m medley (both long and short courses), and 400m medley (short course).
He was given the American Swimmer of the Year Award and the World Swimmer of the Year Award twice. Ryan was also given the honor of the FINA Swimmer of the Year thrice.
He has 90 medals in major international swimming competitions, like the Olympics, Pan Pacific, Pan American, and World Championships. He now holds his place among the top 10 greatest swimmers of all time.
2. Ian Thorpe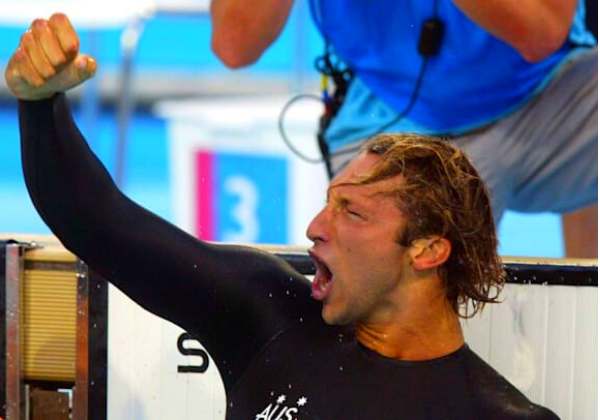 Thorpe (nicknamed the Thorpedo and Thorpey) was born in 1982 and is a retired Australian freestyle swimmer. His winning five Olympic gold medals made him the most-won Australian. He is also the first person to win six gold medals in one World Championship.
His first success came at the 2001 World Aquatics Championships. Ian Thorpe has won eleven World Championship gold medals, which is the second-highest number of any swimmer.
Moreover, he was the first person to have been named Swimming World's Swimmer of the Year four times and was the Australian swimmer of the year from 1999 to 2003. His proven abilities and athletic achievements made him one of Australia's most popular athletes.
Ian Thorpe was recognized as the Young Australian of the Year in 2000. Besides being one of the greatest swimmers of all time, Thorpe is also dubbed one of the fittest athletes.
1. Michael Phelps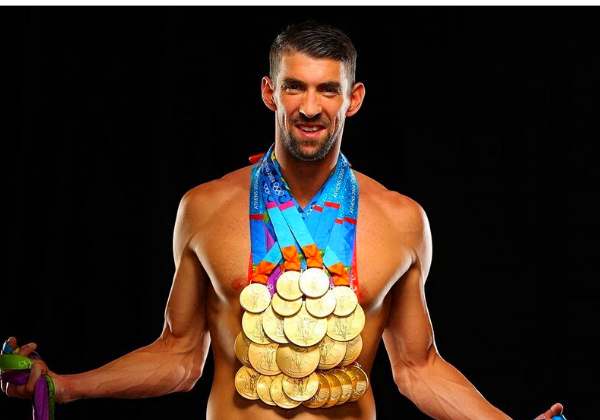 Phelps was born in 1985, and he is an American swimmer who has won 28 Olympic medals—six gold and two bronze in Athens in 2004 and eight gold in Beijing in 2008. He is also known by his nickname, "The Baltimore Bullet," and is a highly competent swimmer.
He had twice equaled the record eight medals of any type at a single Olympics achieved by Soviet gymnast Alexander Dityatin at the 1980 Moscow Summer Games. Phelps holds the record for the most gold medals won in a single Olympics.
Michael Phelps has already marked his name as the most successful Olympic athlete of all time. Phelps had won the title of World Swimmer of the Year Award six times and the American Swimmer of the Year Award eight times.
He has won a total of fifty-nine medals in major international competitions; fifty gold, seven silver, and two bronze banging in the Olympics, the World Championships, and the Pan Pacific Championships.
Conclusion
So, these were the top 10 greatest swimmers of all time. We hope you liked our list. And don't forget to send us your opinion in the comment box below.
Greatest Swimmers In History | Infographics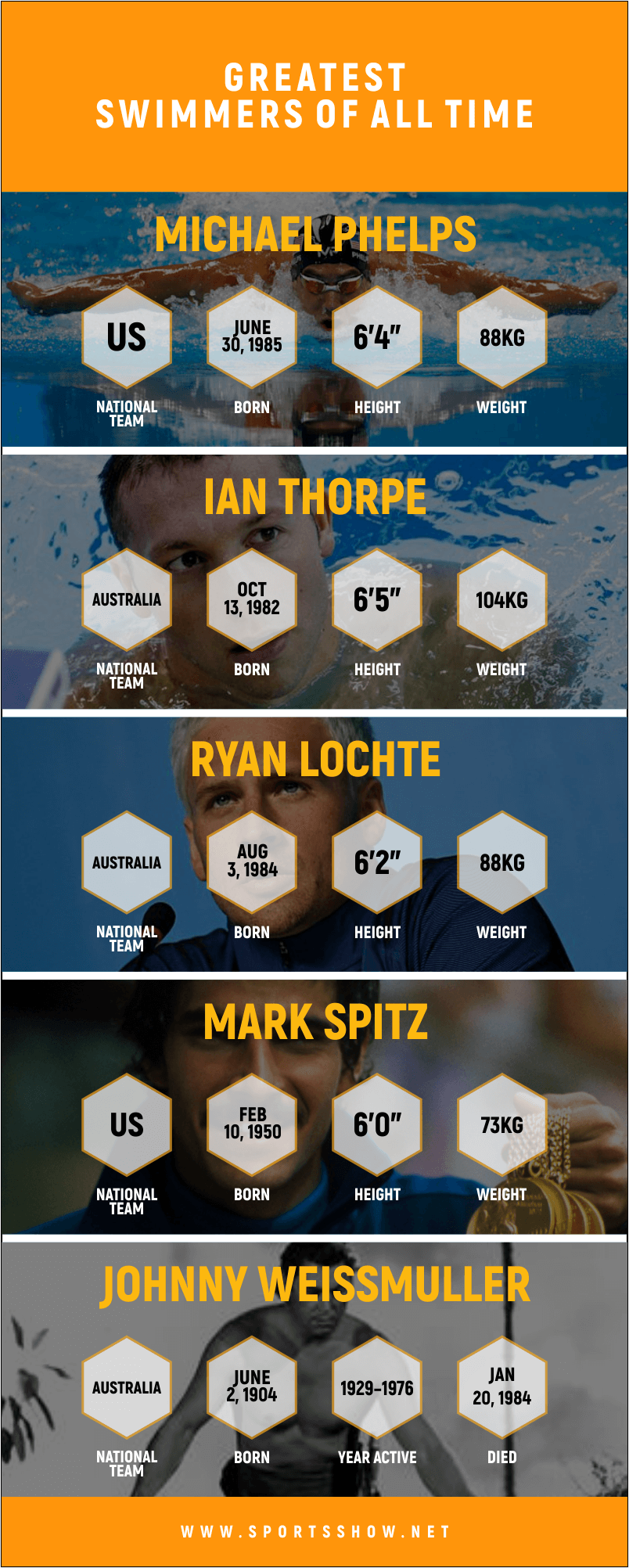 FAQs Regarding Greatest Swimmers
Q. Who is the best Olympic swimmer ever?
Former American professional swimmer Michael Phelps is undoubtedly the greatest Olympic swimmer of all time, with 28 medals in total, including 23 gold medals. He is the only swimmer ever to achieve eight gold medals in a single Olympic Games, which he did in the 2008 Beijing Olympics.
Q. Who is the fastest swimmer in the world?
American athlete Caeleb Dressel is the fastest swimmer in the world right now. He set the record for 50-meter freestyle in just 21.07 seconds and 100-meter freestyle in just 47.02 seconds in the 2020 Tokyo Olympic games. Michael Phelps still holds the record for the 200-meter freestyle in just 1 minute 42.96 seconds.
Q. Which country is best at swimming?
The United States has already produced the most internationally successful swimmers. It is noted that more than 18.8% of swimmers who achieved gold in top-tier competitions are from the USA. Australia is next on the line with a 12.1% share in the top-tier medal tally in the international swimming circuit.
Q. What state has the most swimmers?
California in the United States has the most number of swimmers in the world right now. Only the Southern California Swimming association represents more than 149 club programs in total, accumulating more than 21,000 swimmers.
Last Updated On: November 2023