English footballer Joe Gomez currently plays for the English Premier League club Liverpool besides his regular participation for the England national football team. He started his football journey with the youth academy system of Charlton Athletic.
He progressed through several age levels during his days in the academy between 2007 and 2014. Gomez was then selected for the first team of Athletic at the age of just seventeen. He is undoubtedly one of the best young talents and also one of the futures of English football.
| | |
| --- | --- |
| Full Name | Joe Gomez |
| Date of Birth | May 23, 1997 |
| Age | 24 years old |
| Profession | Footballer |
| Marital status | Married |
| Children | N/A |
| Spouse | Tamara |
| Height | 6'2" feet |
| Weight | 170 lbs |
| Siblings | two |
| Father Name | Gus Gomez |
| Net worth | 3$million |
Joe Gomez Biography And Stats
Gomez started his senior career in 2014 and became a regular for the Charlton Athletic first team. He played for the club in season 2014-15 and made 21 appearances for the club in all competitions.  He then moved to the EPL side and one of the richest football clubs Liverpool at the beginning of season 2015-16.
Gomez made regular appearances for the Reds and played 26 matches till now for the club since his joining. His career faced a year-long break due to his injury-related issue in October 2015. Liverpool medical staff helped him with quick recovery and he made his comeback in October 2016.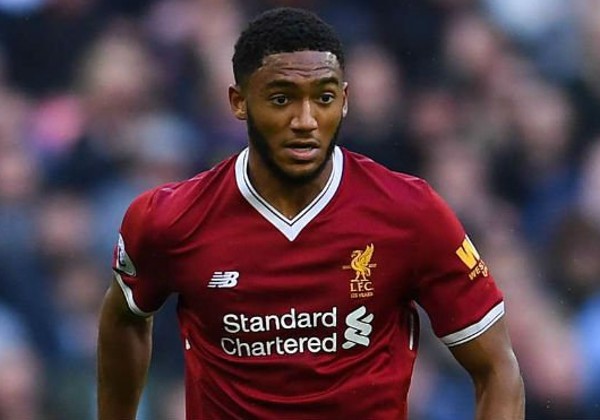 Joe Gomez Early Career
Gomez joined the Charlton Athletic academy system at the age of just 10 in 2007 and progressed through different age groups. He impressed the academy officials with his talent and made his debut for the club's Under-18 team at the age of just 13.
Besides club football, he also made his debut for the English U-16 team in 2012 and was promoted to the U-17 team the following year. He also played for the U-19 and U-21 national sides before making his debut for the senior squad in 2017.
Joe Gomez Charlton Athletic Career
Gomez played exceptionally well for the U-18 side of Charlton Athletic and received several transfer proposals from numerous other clubs. Dismissing all, he signed his first professional contract with the club in October 2014.
He then made his debut for the club in a League Cup match against Colchester United on 12th August 2014 at The Valley. Gomez played full-90 minutes in his first senior game and showed his prominence as a talented right-back.
He then made his league debut in an EFL Championship match against Derby County and Athletic won the match with a 3-2 score a week later. Gomez played for just 1 season with Charlton Athletic and made 24 appearances for the club.
He started 18 matches for the team that season which is quite an accomplishment for a new inductee. Besides the right-back position, he also played as a center-back for the club that season.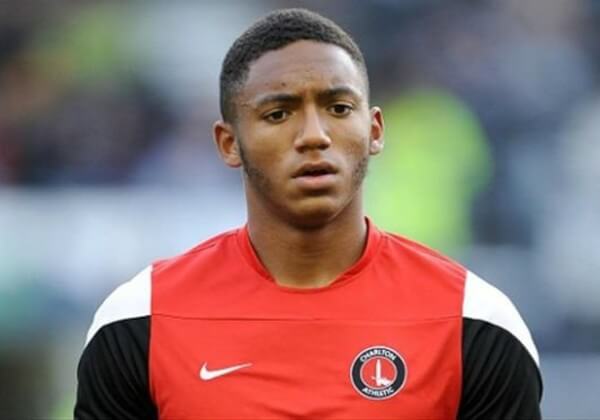 Joe Gomez Liverpool Career
Gomez signed a five-year contract with EPL side Liverpool on 20th June 2015. After a brief negotiation with his previous club Charlton, Liverpool paid a £3.5 million transfer fee for Gomez. He then made his debut for the Reds against Stoke City on 9th August 2015.
He played as a left-back in his first match and provided an assist for the match-winning goal of Philippe Coutinho in the 86th minute of the game.
Gomez suffered an anterior cruciate ligament injury while playing for the England U-21 team on 13th October 2015. His career came to a halt and he started working for his quickest recovery possible. It took almost a year for his full recovery and he returned to the first-team training on 13th October 2016.
Gomez made his comeback after the recovery in an FA Cup match against Plymouth Argyle on 8th January 2017. He then made his European competitive debut in a UEFA Champions League playoff match against Hoffenheim on 23rd August 2017.
Joe Gomez England Career
He earned his first cap for the Under-16 squad of England and made progression through the U-17 and U-21 levels. Gomez helped the U-17 English team to achieve the 2014 UEFA European Under-17 Championship in Malta.
He participated in every match of that championship and was inducted into the UEFA's team of the tournament. Gomez then earned his call-up for the U-21 squad on 25th August 2015. He was then named as the captain of the squad on 30th August 2017 for the qualifying campaign of the 2019 UEFA European Under-21 Championship.
Gomez performed exceptionally well at the U-21 level and earned his first call-up for the senior team in November 2017. He then made his senior English debut in a friendly match against Germany at Wembley Stadium on 10th November 2017.
Gomez made his first start for the national squad against Brazil on 14th November 2017. He earned praises for several crucial interceptions in that match and received the man of the match award. Gomez also successfully defended several attacks from Neymar and Fernandinho in that match.
Joe Gomez Personal Life
Born to a Gambian father and an English mother, Gomez spent his childhood days in the Catford neighborhood of South London. His parents Gus Gomez and Linda Gomez brought him up along with his younger twin brother and sister.
He belongs to a close-knit family and grew up as an Arsenal fan. He idolized Rio Ferdinand during his childhood days. Gomez is currently not romantically linked with anyone.
Joe Gomez Net Worth
The market value of Gomez stands at £16.2 Million as of 2018 and his current net worth is estimated to be around £3 Million. He earns through his club salary, contract, sponsorship & endorsement deals.
Gomez currently gets a £10,000 weekly wage from Premier League club, Liverpool. As an avid automobile lover, he has a Range Rover and a BMW in his garage.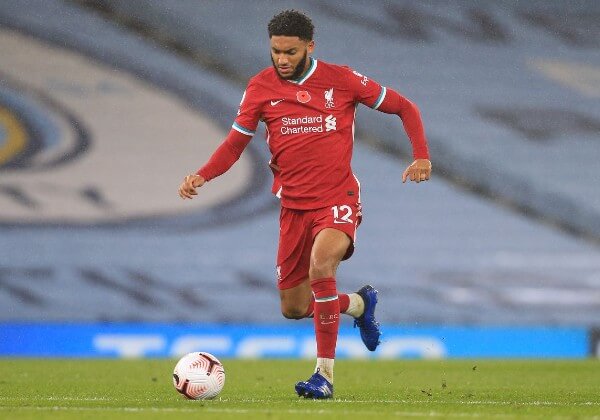 Joe Gomez Individual Awards
Besides helping his club Liverpool to achieve great victories, Gomez also helped the English U-16, U-17, U-18, U-19, and U-21 squads to achieve marvelous wins. Joe Gomez and Nathaniel Clyne is the first-choice defender of Liverpool manager Jürgen Klopp. Some of the most notable awards that Gomez received till now are as follows:
UEFA European Under-17 Championship: 2014 (England U17)
UEFA European Under-17 Championship Team of the Tournament: 2014
FAQ Regarding Joe Gomez
Q. Is Joe Gomez any good?
Mr. Gomez is athletic, strong, and fast. A good sense of game allows him to make timely interceptions and clean tackles. He stands 6′ 2″ tall.
Q. Is Joe Gomez left-footed?
While Gomez is a right-footed player, he has already shown himself on the left side when Brendan Rodgers gave him his debut as a left-back in 20.
Q. How many trophies has Joe Gomez won?
In his entire professional career, he has won 34 trophies, including ten La Liga titles, four UEFA Champions League titles, and six Copas del Rey titles.
Q. How much is Joe Gomez on FIFA 22?
According to the Xbox market, Gomez's price is 1,000 coins (28 minutes ago), PlayStation is 1,000 coins (4 minutes ago), and PC is 950 coins (22 minutes ago).
Q. What is the current net worth of Joe Gomez?
Joe Gomez, an American soccer player, has a net worth of 74 million dollars at the age of 22.