Tennis is a game that needs physical strength, stamina, and endurance. And height is another crucial factor that plays a major role. There are many great players who use their heights to their advantage. And here, we will try to rank the tallest female players in the history of tennis.
Professional Uzbeki tennis star Akgul Amanmuradova, with a height of 6 feet 3 inches, is undoubtedly the tallest female tennis player. She has 10 ITF titles in singles and 16 ITF titles in doubles as of this year. Czech tennis star Eva Hrdinova, 6 feet 3 inches in height, and legendary Russian tennis champion Maria Sharapova, 6 feet 2 inches in height, also deserve their mentions among the tallest female tennis players of all time.
Tennis can be a fun alternative to boring gym routines. Here is the list of the tallest female tennis players to date. Read on to know more!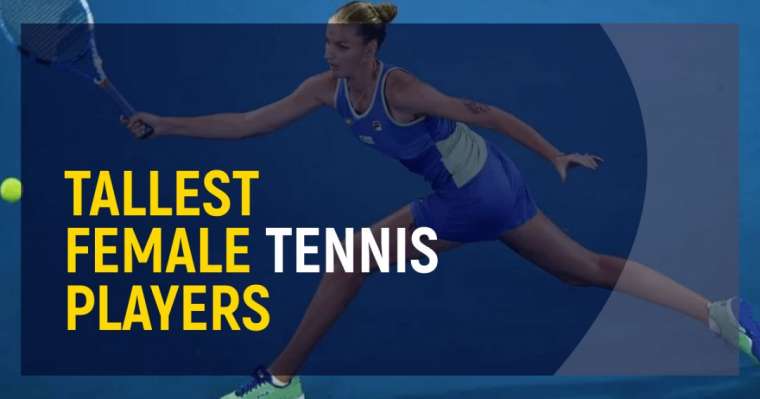 Tallest Female Tennis Players To Date
Looking for inspiration to grow some inches taller? Well, tennis is one of the best sports to do that, and here is a bunch of a load of inspiration.
This racket sport has been there for centuries now, and everyone loves it. It is very fun to play and is an awesome overall body workout for those who are into fitness.
1. Akgul Amanmuradova (6 Feet 3 Inches)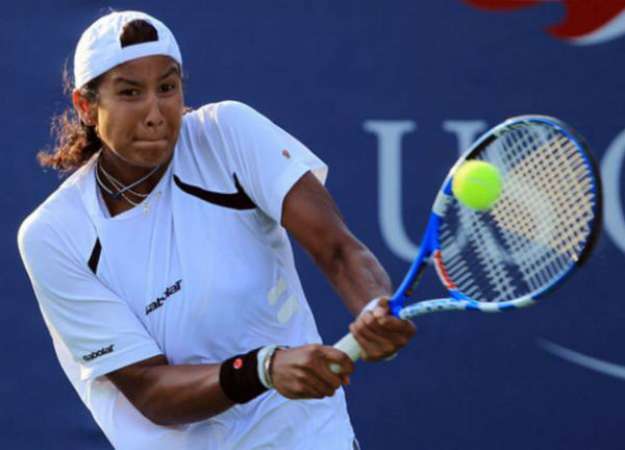 At number 1 of the top 10 tallest female tennis players to date, we have Akgul Amanmuradova. Even though her height is equal to Eva Hrdinova's, she is at number 1 due to alphabetic sequencing.
This has nothing to do with her talent as an athlete or her incorrigible spirit.  She is the tallest professional female tennis player on the WTA tour.
Akgul Amanmuradova of Uzbekistan is measured to be 6 feet 3 inches tall. Not only is she a damn tall tennis player, but she is also outstanding at her job.
Read More: What Is A Grand Slam In Tennis? Detailed Guide & Historical Data
2. Eva Hrdinova (6 Feet 3 Inches)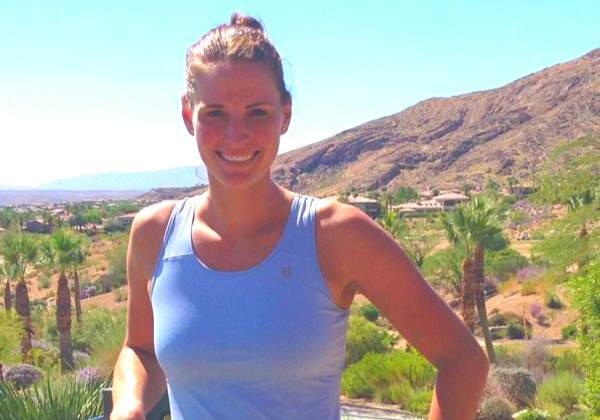 We do have other Czech females on our list, and she is every bit of a deserving candidate. Be it her phenomenal height of 1.91 m or a glittering career with three singles titles and 19 doubles titles on the ITF circuit, this Czech prodigy of 38 is as good as one can get.
Coached by Jiri Hrdina, she takes her off-court training with Karel Rubas and Petr Pech. Her favorite shots include forehand and serve, with her favorite surfaces being hard and grass.
She does indeed deliver, and that too in style. Standing 6ft 3in tall, this athlete has the tallest height among female tennis players. In fact, her height matches Akgul Amanmuradova, who is number 1 on this list.
3. Maria Sharapova (6 Feet 2 Inches)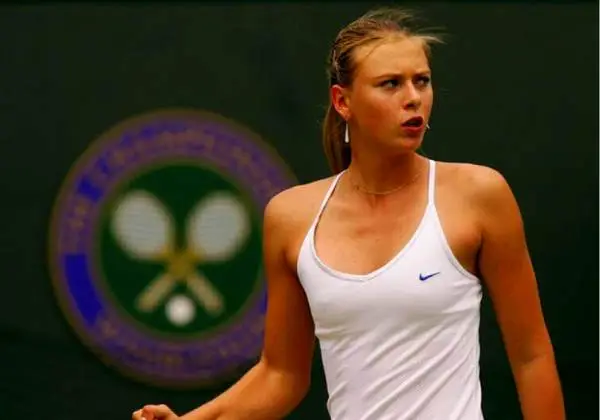 She is a Russian professional tennis player. She is considered one of the sexiest athletes in the whole sports world and also one of the most beautiful female tennis players of all time.
Maria has millions of fans around the globe who know her for the amazing athlete she is. She became the youngest female to win a grand slam.
She won Wimbledon beating Serena at the age of just 17, which was truly amazing. With more than thousands of endorsements a year, she is one of the most marketable athletes that were ever created.
The height of 6ft 2 inches Lands her at number 3 in this list of the top 10 tallest female tennis players to date.
4. Venus Williams (6 Feet 1 Inch)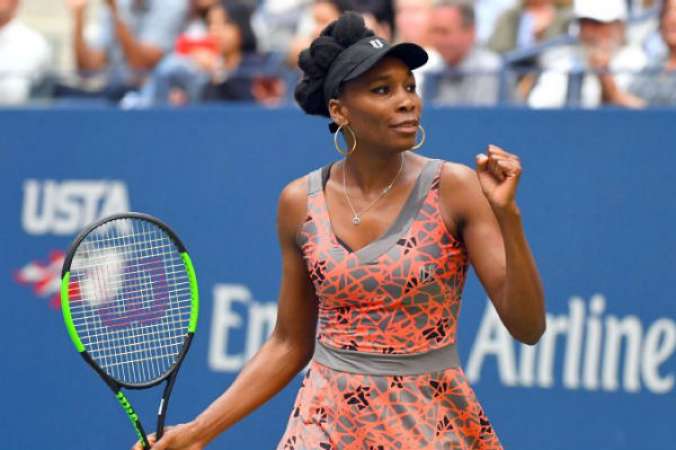 She has a net worth more than the most popular Sportster. That must tell you a lot about her magnificent playing style. She is enthusiastic and is known to take all her games seriously.
A sportswoman as determined as she is sure to succeed, and she is already there!
At number 4 in this list of the top 10 tallest female tennis players to date, she stands tall with an amazing height of 6ft 1in.
5. Dinara Mikhailovna Safina (6 Feet 1 Inch)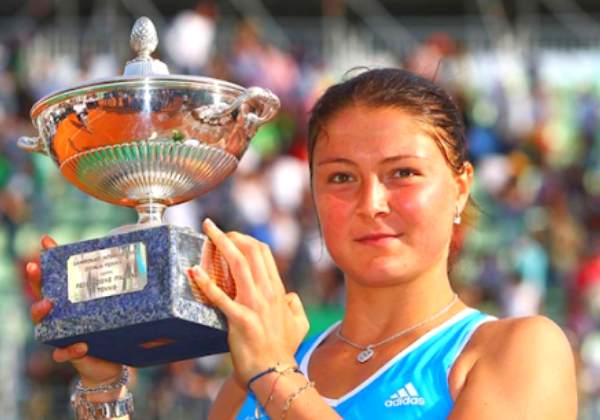 At number 5 of the top 10 tallest female tennis players to date, we have Dinara. Another Russian magnificence is on our list. Dinara Safina, too used to be a former World No. 1 Russian professional tennis player.
With a remarkable height of 1.88 meters and her particular brilliance when it came to the French Open, this tall and slender beauty won many hearts while she let her racket speak for herself.
Bonus: How Many Sets Are There In Tennis? A Comprehensive Guide
6. Ana Ivanovic (6 Feet ½ Inches)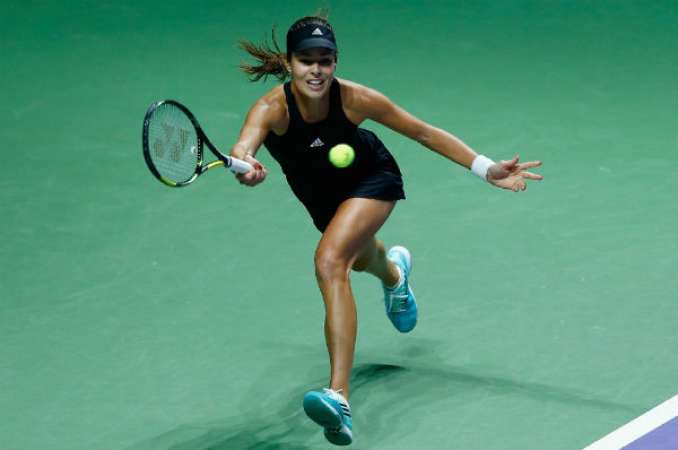 Novak Djokovic isn't the only marvel produced by Serbia. Ana, at number 6 on the top 10 tallest female tennis players to date, is one of them too. Ana Ivanovic has proved herself to be more than a shadow eclipsed by Djokovic's sheer brilliance.
This outstanding performer, with her gorgeous smile and stunning height of 1.84 m, has made a global array of fans likewise.
Her determination and will to win at such an age are incredible. And apart from her game, she has such a pretty face and sizzling long legs worth falling in love with.
Her fabulous beauty and mind-blowing skills are the reasons for her fame, and we love her.
7. Nicole Vaidisova (6 Feet)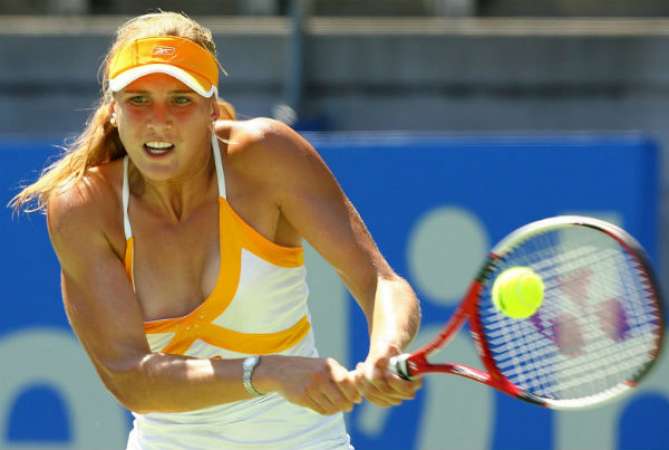 Not only this Czech professional tennis player is tall, but she is extremely hot. She may even be among the top ten rankings of the hottest tennis players ever.
Standing 6 feet tall in this list of the top 10 tallest female tennis players to date…she really justifies the number 7 position. Even though she retired from sports in 2010, she finally came back in the year 2014 and had been playing ever since.
8. Elena Dementieva (5 Feet 11 Inches)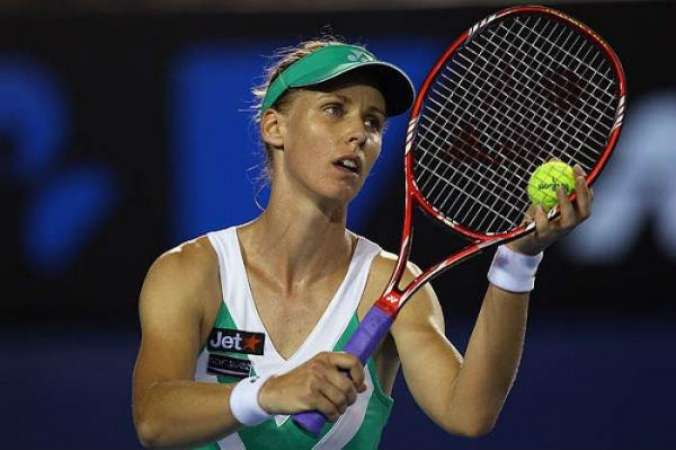 She was born in the year 1981. This Russian tennis prodigy can take your breath away with her looks alone. But she is no mere beauty unless you consider her grand feat of winning the singles gold medal at the 2008 Beijing Olympics.
That was only a notably accomplished improvement from her Silver medal at the 2000 Sydney Olympics. She is skilled enough to defeat opponents in one go.
With her amazing height of 5'11'', she lands at number 8 in this list of the top 10 tallest female tennis players to date. Even though she has retired, it still is the spot for her.
Popular Post: What Is A Walkover In Tennis? – Detailed Guide & Stats 
9. Caroline Wozniacki (5 Feet 10 Inches)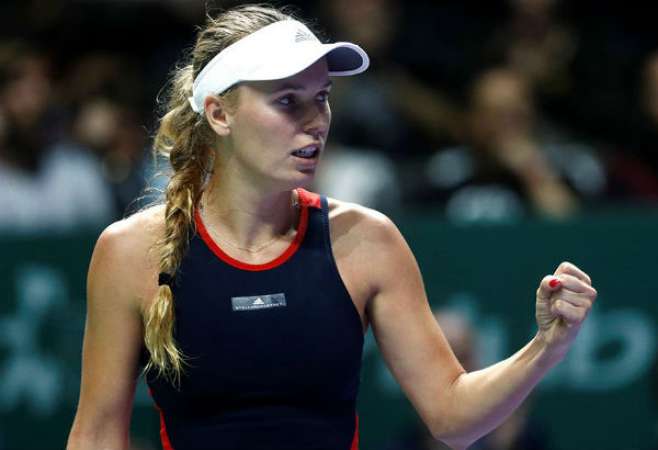 At number 9 on the top 10 tallest female tennis players to date, We have amazing Carline. This Danish performer of 25 is here to stay. And she is standing tall, literally, with an impressive height of 1.79 meters.
Caroline has already made an amazing career while being the former world no. 1 on the prestigious WTA tour. What's more admirable, she held this position for a staggeringly long 67 weeks.
10. Serena Williams (5 Feet 9 Inches)
This one on the list is an American professional tennis player. One of the greatest female tennis players in the world, at number 10 of the top 10 tallest female tennis players to date, we have Serena Williams.
She has millions of fans all over the world and continues to increase their number with each match and progression.
With a world ranking of number 1 among all top tennis players ever, she stands 5 ft. and 9 in tall and proud.
Final Words
And now, we hope that you liked our list of the top 10 tallest female tennis players to date. Don't forget to send us your opinion in the comment box below.
Tallest Female Tennis Players – 2023 Infographics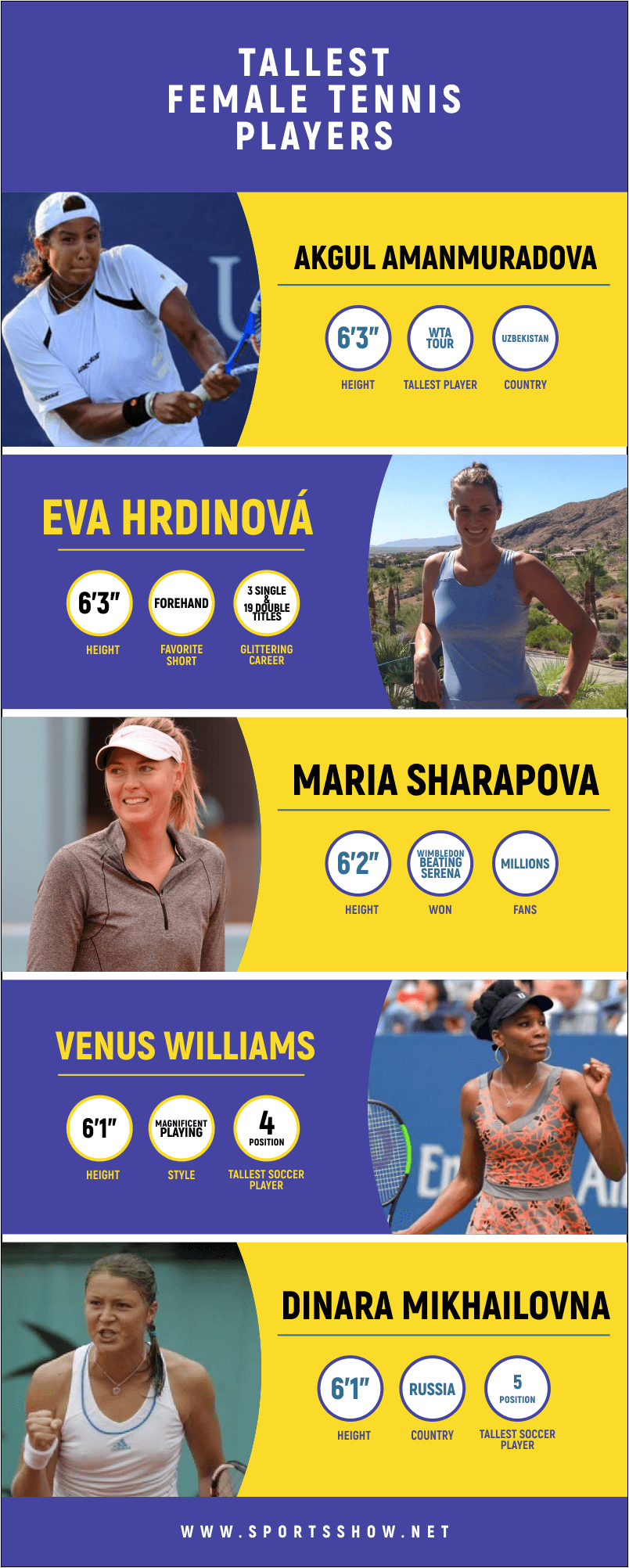 FAQs Regarding Tallest Female Tennis Players
Q. Who is the tallest female tennis player in 2023?
As a tennis player, Amanmuradova is one of the tallest women ever. On the ITF Women's Circuit, Amanmuradova has won ten singles titles and 16 doubles titles. Among her best singles rankings, she reached world No. 26 on 26 May 2008.
Q. How tall should a female tennis player be?
Women tend to stand between 5'8″ and 5'9″ (173 – 175 cm). Refer to Graf, Serena, Navratilova, and Seles (before she had that late growth spurt, she won 8 majors at 5'8″).  Among the shorter ladies, Evert, Henin, and Sanchez-Vicario come to mind.
Q. Which professional tennis player is the shortest?
Sara Errani stands only 5'4″ tall, while Dominika Cibulková is even shorter, measuring only 5'3″.Also vertically challenged are Vania King, Zheng Jie, and Marion Bartoli. These are the shortest tennis player of all time. 
Q. Who are the tallest tennis players today?
The tallest tennis player today is Reilly Opelka. Since 13 September 2021, he has been the No. 1 American singles player. He can serve at speeds in the low-140 mph range, and at 6 feet 11 inches tall, he holds the record for the tallest-ever ATP-ranked player.
Last Updated On: December 2023