If you're longing to find the exact professional experience with a pickleball paddle, then you've come to the right place as the best Franklin pickleball paddles on our list will provide you with the most compelling solution possible.
Their paddles are made to deliver the best no matter how tough the situation is. Each paddle in their lineup offers incredible precision and cutting-edge technology on top.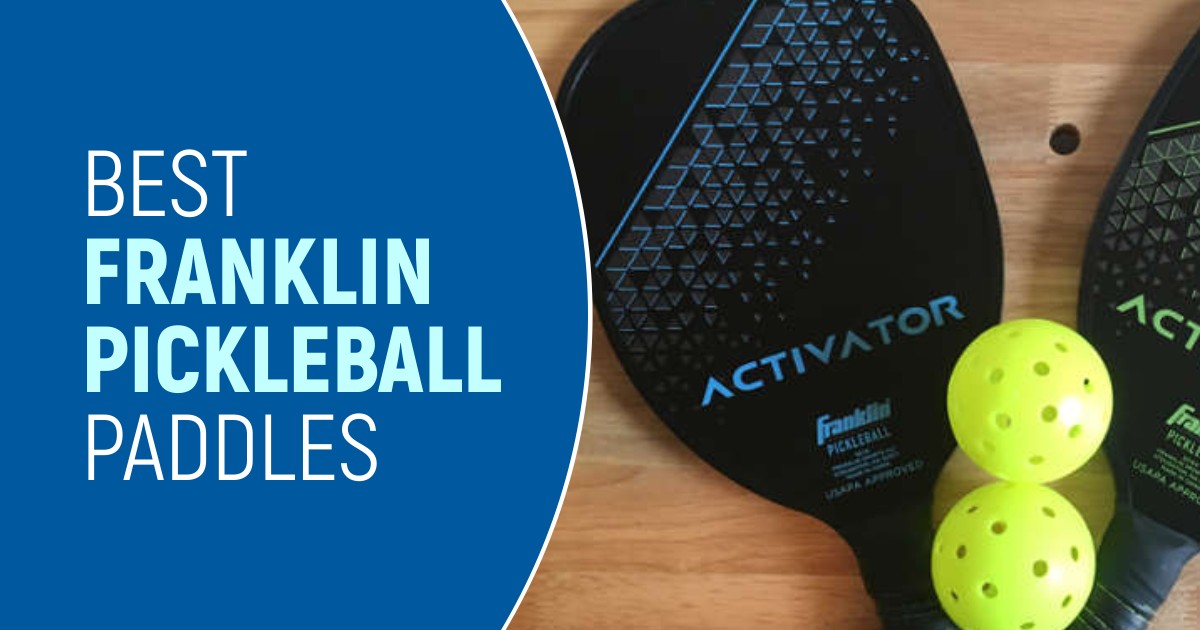 Moreover, durability is maintained throughout the procedure. There are some things to remember before heading for purchase. Each paddle serves a different level of assurance for varying game levels. So customers must purchase according to their level of game and need.
Best Franklin Pickleball Paddles | Editorial Pick
EDITOR
CHOICE
★★★★★
Ben Johns Pro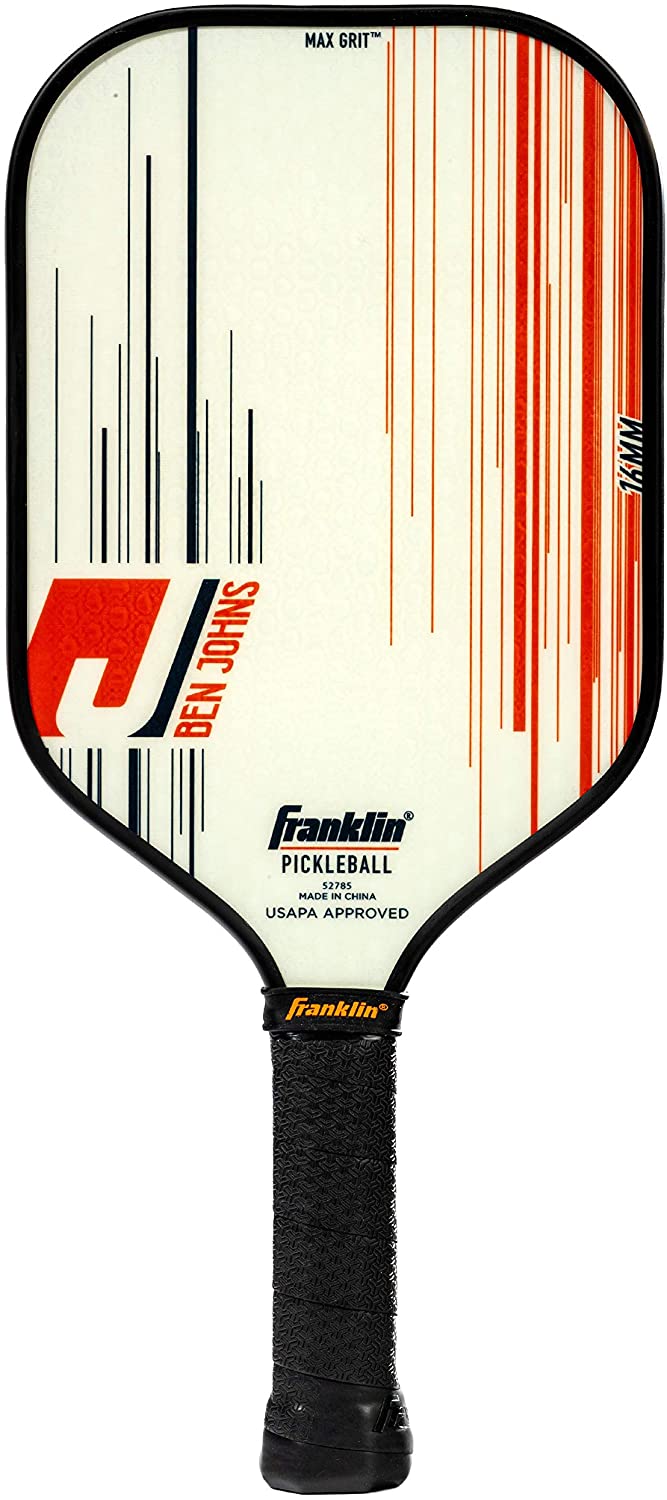 Professional Choice
Durable Surface
MaxGrit Technology
TOP
RATED
★★★★★
Viper Carbon Fiber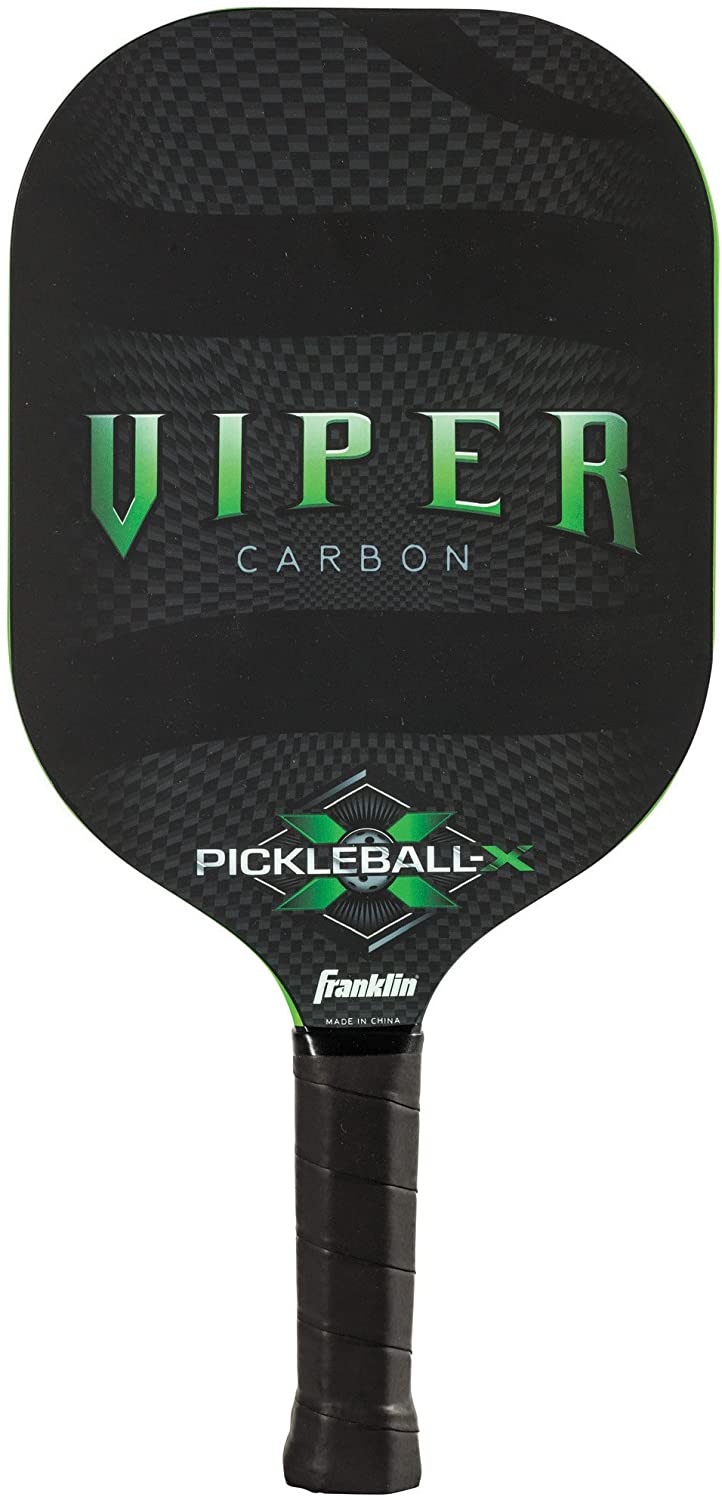 Max Grip Foam
Carbon Honeycomb
Tough Surface
BEST
SELLING
★★★★★
Paddle and Ball Set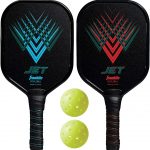 USAPA Approved
Dual Edge-Guard
Quick Response
Best Franklin Pickleball Paddles | Rankings
You may have already loved our in-depth review and ranking of the best Onix pickleball paddles and best Gamma pickleball paddles. But now, it's time to explore some of the best paddles from the house of Franklin Sports.
BEST OVERALL
Franklin Sports Ben Johns Pro Pickleball Paddles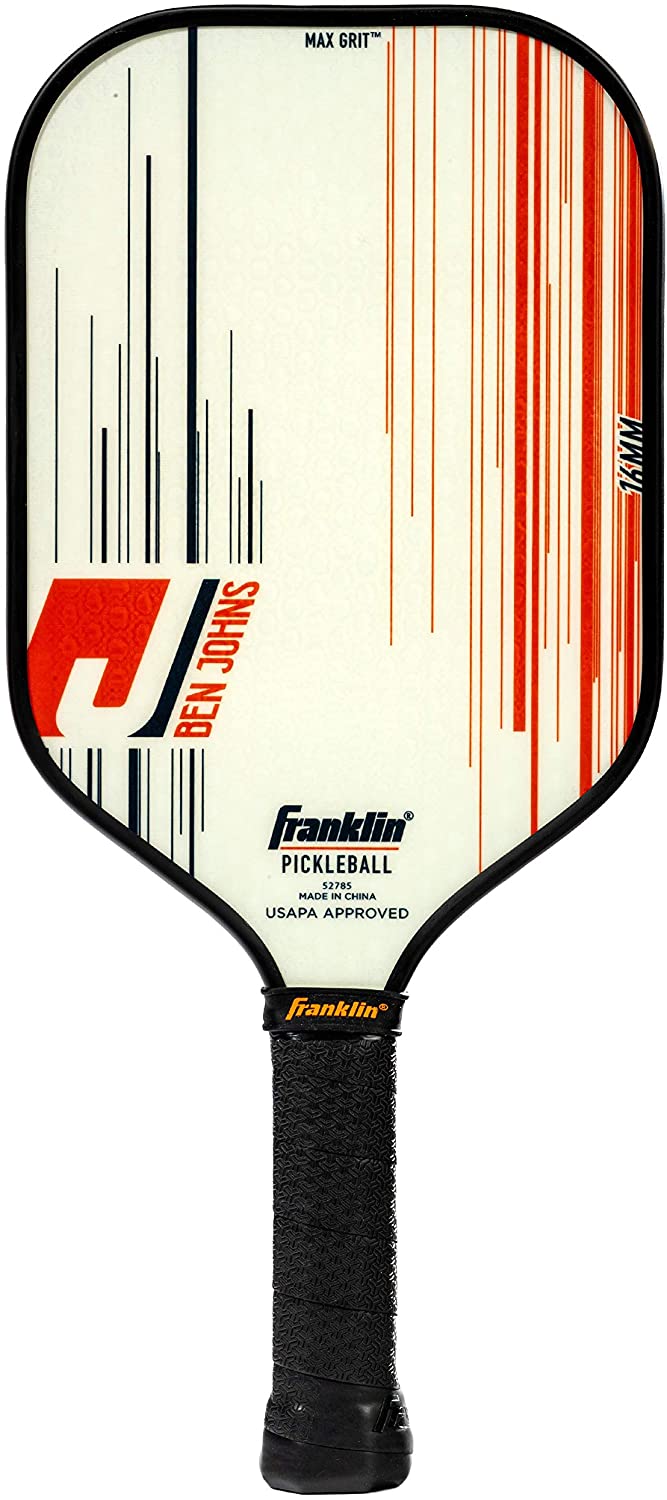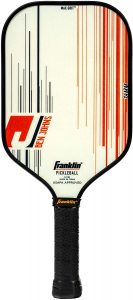 ★★★★★
Professionally Designed
Polypropylene Core
Features:
The paddle is designed by the professional player Ben Johns for a superior game overall
16 mm Polypropylene core technology offers sublime shots and keeps the surface durable
Designed for the professional matches with USAPA certification
Your paddle comes with the MaxGrit technology for improved vibration control
Track your highest performance with one of the best Franklin pickleball paddles available in the market. You are getting a supreme built and improved traction for a fair take on your game. Increased paddle control and flawless shots put your game on the very top.
Besides its acceptability as a paddle for the professional, it also claims its spot among the best pickleball paddles for beginners.
Specification:
Dimensions: 16.5 X 7.3 inches
Weight: 7.9 – 8.3 oz.
Handle Length: 5.6 inches
Handle Circumference: 4.75 inches
Material: Polypropylene
Core: 16 mm Polypropylene
Recommended Surfaces: All Surface Types
Precision Meets Durability: The incredible paddle offers 16mm polypropylene core technology which keeps all shots steady and accurate at the same time. Moreover, the larger sweet spot gives more room for perfect shots that become a habit with these paddle players.
Sublime Grip: It follows a unique technique called MaxiGrit for improved handling and less shaky experience. Its soft and comfy grip holds the versatile materials making a premium cushion grip. Moreover, it helps with the vibrations and disturbance together to provide a smooth game that never stops.
Get Professional: People tend to follow the best out of all, and that's what this paddle brings to the table. It is designed by a renowned pickleball player called Ben John's so that you can follow the supreme footmarks.  Furthermore, it is made for the pro players for professional tournaments on USAPA standards.
A Unique Face Of Pickleball: Designed with the most perfected techniques, this paddle is another evolution in pickleball. Your paddle face is covered by the fiberglass surface layer magic, supporting a larger sweet spot. As a result, the attractive layer blends with a working class for all-around performance in the match.
Pros
16 mm polypropylene core technology for next
Mxgrit technology for a smooth game
Soft cushioning offers a sublime grip
Moderate price tag
Certified and approved paddle
Cons
Top portion loses after long-term usage
Our Take: Get the best out of your favorite pickleball game with this versatile paddle with improved functions, giving you the best option. It is made with polypropylene and advanced technology for the pro players to double the fun on all surfaces.
BEST-RATED
Franklin Sports Carbon Fiber Pickleball Paddle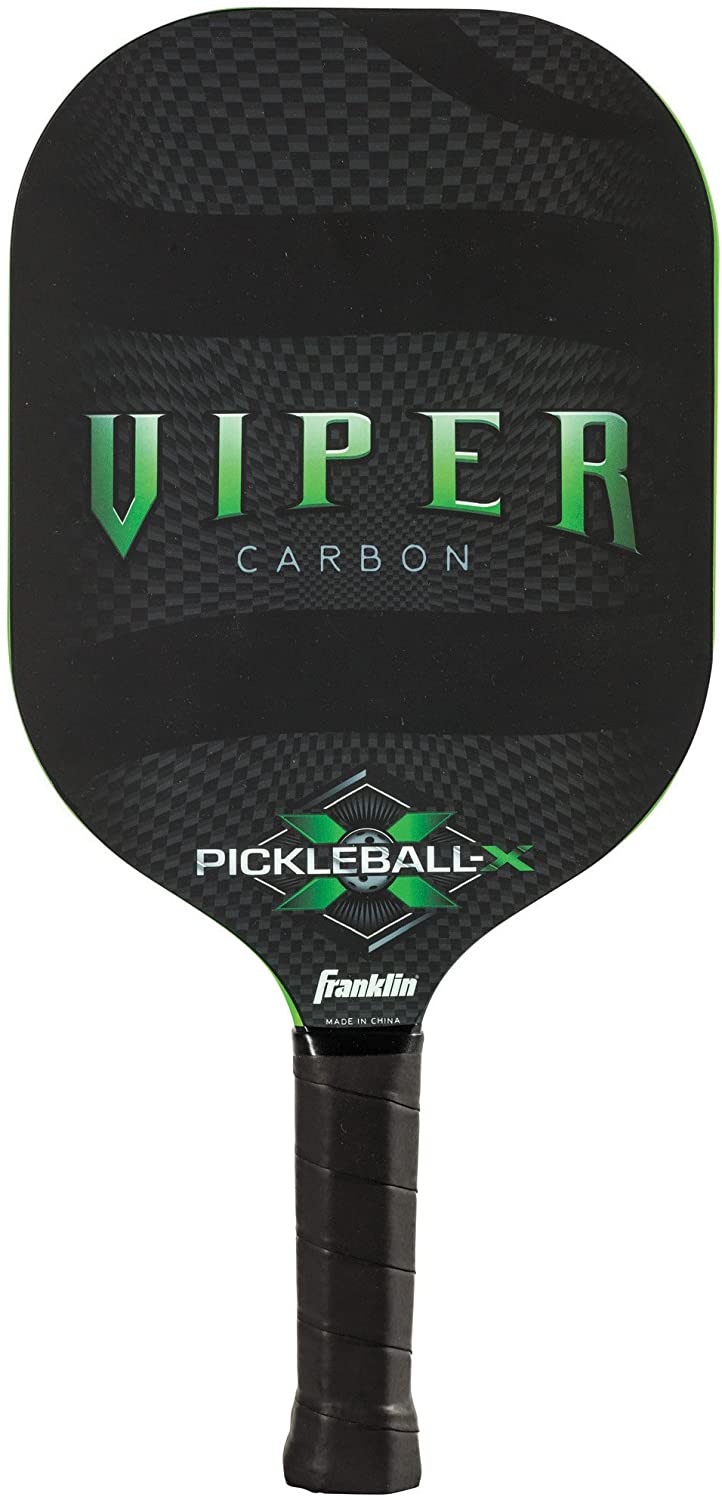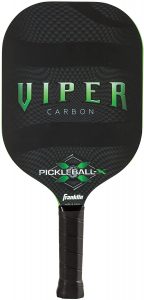 ★★★★★
Carbon Fiber Surface
Honeycomb Structure
Features:
Get the extraordinary grip with the max grip foam in this paddle
It comes centered with carbon honeycomb for extraordinary control
It gives a commanding balance in all sorts of scenarios with surface carbon fiber
Get the maximum level of performance with this paddle living perfectly for all types of players. The design elements are super improved with durable construction and edgeless design.
This paddle performs for all types of hands-on playfields without any compromises. Besides, you can also consider this as one of the best pickleball sets to try this year.
Specifications:
Weight: 7.5 oz. – 7.7 oz.
Handle Length: 5 inches
Handle Circumference: 4.25 inches
Skill Level: beginner to pro
Material: Smooth Carbon Fiber Surface Layer
Core: Aluminum
Sport Type: Racquetball
Recommended Surfaces: All Surface Types
A Fit Choice For All: The paddle comes with all the basic ingredients of a fair game. It incorporates a larger, more accurate sweet spot that is going to hold the vibrations for a smooth feel. Moreover, the carbon fiber surface gets an edge when it comes to more responsive shots.
Aluminum Core: A powerful reflex of your potent strikes gives this aluminum core working in coordination with the carbon fiber surface. It aligns the striking probability with the sweet spot that is larger than ever. As a result, players get more responses on their every strike and with added precision marked by the presence of the promising aluminum core.
Get A Maximum Grip: It's even hard to imagine playing with an uncomfortable grip. So, that's where this paddle comes into the act. You're finding a grip finished with a max grip Eva foam that promotes one of the most comfortable grips.
Sturdy Construction: Your paddle fits in a dual-plated aluminum built that protects the paddle from inside out. Thus, allowing you to take the paddle anywhere you like without having to worry about getting it damaged.
Pros
Incredible durability with sturdy aluminum construction
Convenient grip with Eva foam in the paddle
A stellar choice for beginners
Flow face of the paddle promotes responsive shots
The price tag is friendly
Cons
Dead spots with long-term use
Our Take: Get your pickleball journey started with this extra durable paddle with Eva foam cushioning making it a decent option.
POPULAR CHOICE
Franklin Sports Pickleball Paddle and Ball Set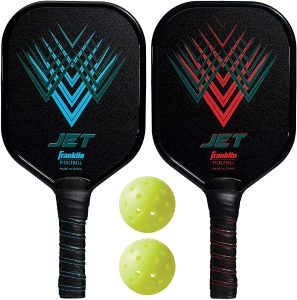 ★★★★★
Dual-Edge Guard Frame
Better Response
Features:
The paddle works in the flow for all types of bodies without compromising on performance
It comes with a dual-edge guard frame for elite protection against the drops and hits
Your package includes 2 paddles and 2 tournament ball sets
Dual plated aluminum surface for more quick response on shots
Designed with USAPA guidelines
Become a perfect face of pickleball game with this one of the best franklin pickleball paddles. Players can trust the performance and the soft cushioning grip on these paddles without a doubt.
The paddle is developed for the perfect game that is suitable for all types of game levels.
Specifications:
Dimensions: 16 X 7.75 inches
Weight: 10. 7 – 11 oz.
Handle Length: 6 inches
Handle Circumference: 4.25 inches
Material: Aluminum Core Paddle
Balls Material: Polyethylene
Core: Aluminum
Color: Black
Responsive Shots: The surface is covered with dual-plated aluminum for a more quick response on the ball strikes that give the responsive and perfect shots. Thus, players can seek the most commendable game style thanks to this magical paddle.
Made From The Best Materials: The paddles are approved by the USAPA, meeting their tournament participation standards. These paddles are made out of pure wood that supports a durable profile in return. Furthermore, players seek impressive looks inspired by the most professional paddles coming in a very fair price tag.
Tournament Grade Balls In The Package: Your package provides you with a bunch of goodies, including these tournament-grade balls. The set of these balls provide good bounce and speed in the match. So, the players won't have to purchase them separately.
Durable Profile: Are you often worried about your favorite paddle's safety? These paddles are guarded with the durable edge frame working as a guard. Thus providing paddles with reliable protection from uncertain drops and ground impacts.
Pros
Includes a set of tournament grade balls
Dual edge guard frame prolongs durability
Extra soft cushioning on the grip
Reasonable price
Perfect for the beginners
Cons
Thickness is compromised
A bit heavy as compared to other paddles
Our Take: A USAPA approved paddle, along with the ultra-soft cushioning, provides a comfortable grip and doubles fun during the game.
LIGHTWEIGHT
Franklin Sports Vibe Pickleball Paddle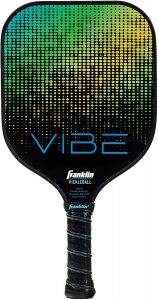 ★★★★★
Polypropylene Core
Non-Slip Grip
Features:
Advance 8 mm polypropylene core gives magnificent thickness to the paddle
The paddle comes with a non-slip grip handle made from the best griping materials
The protection band on the paddle provides ultimate protection
This paddle is considered one of the best lightweight pickleball paddles. It offers an elegant surface along with accurate core technology with torque suppression functionality.
On top of everything and giving the players all they need during each game.
Specifications:
Dimensions: 15.75 X 8.25 inches
Weight: 7. 6 – 8. 1 Oz
Handle Length: 5 inches
Handle Circumference: 4.25 inches
Material: Fiberglass Surface Layer With Textured Surface
Core: Polypropylene Core
Recommended Surfaces: All Surface Types
Potent Strikes: The leading fiberglass surface promises excellent strikes even when the circumstances aren't favorable. It promotes a larger sweet spot for more accuracy and precision in the shots. Moreover, it suppresses all sorts of bumpy elements from the game, resulting in a trouble-free match.
Perfectly Weighted: It weighs about 7.6 oz. to 8.1 oz. making it a moderate-weight paddle. Its size and shape come following the weight keeping it a convenient check on hands. Players can expect full leverage and dominancy in the match, thanks to this perfectly weighted paddle.
Lasting Performance: Already durable fiberglass surface is supported by a sturdy edge band frame. This ultimate band covers the whole surface of the paddle from the edges, making it resilient from unwanted falls during the match.
A Grip That Won't Slip: If slippery grip paddles have disappointed you in the past, then this is the time to rethink. This paddle has a fitting grip type that gives next-level comfort and firm hold. Moreover, it's sweat-proof so that you won't find this grip slipping off your hands no matter what.
Pros
An ultimate grip that undermines the sweating impact
Lasting edge band covering the durability aspect like a champ
The paddle has a substantial thickness thanks to 8 mm polypropylene
Elegant design that makes your paddle different from the crowd
Cons
Few players didn't like the design
One customer reports it is a bit pricey
Our Take: Advanced and lightweight paddle for the professionals that offer the perfect shots. It is made with high-quality material and design with USAPA specifications.
INNOVATIVE
Franklin Sports Pickleball Paddle With PMI Core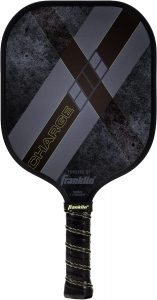 ★★★★
PMI Core Technology
Large Sweet Spot
Features:
PMI core technology for the first time in a pickleball paddle for elite performance
Aggressive strikes won't let your grip loosen with an elite quality grip
Launch each strike with unbeatable confidence with one of the best sweet spots available
It comes certified by USAPA for tournament level matches
Grow your pickleball game with this spectacular paddle from Franklin sports. It is made to perform under the toughest of all situations.
So whether you take your game outside or play indoor, this paddle is never going to disappoint you with the performance decline. So strike and take charge with this X-Charge paddle.
Specifications:
Dimensions: 8 X 15.75 inches
Weight: 7.16 oz. – 7.65 oz.
Color: Gray
Core: Patented PMI
PMI Core In A Paddle: Incredible technology is driven in this unique pickleball paddle using PMI core. The airline industry uses the construction materials of the core. As a result, all your hits are full of potential and fire across the net to diffuse the opposition.
No More Slips: The supreme quality grip on this premium paddle offers protection from slips. As sometimes, the game gets intensive, and the players respond with aggressiveness. Here, the chances of the paddle getting slipped are brighter. That's where this paddle's grip does the magic by acting firm on the player's hand for smooth match carry.
No Dead Spots: Finding a sweet spot and alleviating dead spots is the key accomplishment of this paddle. A larger and more incredible sweet spot is achieved through the unique PMI core technology. It'll help reducing dead spots to avoid any confusing strikes during the match.
Fit For Tournaments: This paddle is officially endorsed by USAPA for the tournament-based matches or professional matches held personally. You can confidently take this paddle to your upcoming pickleball tournament.
Pros
The premium grip that can handle combative strikes
No more dead spots with PMI core technology
A larger and more responsive sweet spot
Reasonable price
Cons
A few complaints about blister appearance on the surface
Our Take: Increase your perfect striking capacity with this paddle with PMI core technology that gives you a wonderful purchase. It is designed with USAPA specifications and offers excellent control.
FULL SET
Franklin Sports Outdoor Pickleball Set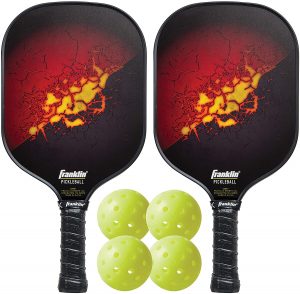 ★★★★
Textured Fiberglass
Excellent Bounce
Features:
It comes with a textured fiberglass surface that gives more room for precise strikes
Resilient edge guard protects your paddle from unwanted drops
The package includes 4 tournament grade balls with the excellent bouncing capability
USAPA approved that ensures quality and performance of the paddle
It features an enhanced core technology that is going to take your game to the next level of perfection. Moreover, the texture is improved for a pronounced spin on each shot.
The fiberglass surface layer and a polypropylene core make it durable and help in smooth shots.
Specifications:
Dimensions: 16 X 8 inches
Weight: 7.7 oz. – 8. 2 oz.
Handle Length: 5 inches
Handle Circumference: 4.25 inches
Material: Fiberglass Surface Layer Paddles With a textured surface
Core: Polypropylene Core
Color: Red & Black
Recommended Surfaces: All Surface Types
More Room For Strikes: You can trust this paddle for a sublime game. This paddle includes a fiberglass textured surface where balls gain perfect bounce and redefined spin. Moreover, the surface has a depth feel with wide space for more take on the shots. So, that each shot you play becomes a part of your lead in the match.
Protection From Drops: The dual-edge guard frame on the paddle promises protection in all tough drops. It mainly covers the frame area, which blends with the fiberglass surface for more safety add up. So, you can take your paddle anywhere without worrying.
Tournament Grade Balls In The Package: Your package includes 4 tournament pickleball for complementing your experience. These balls are testing in all situations for their durability check.
Thus, these balls provide the maximum performance that lasts. Furthermore, there are 40 accurately drilled holes in the balls for a fabulous flying pattern.
The Comfort Grip: It has a comfort cushion for maintaining a quality grip under all circumstances and this grip is not going to disappoint you even when the situations aren't favorable. Whether your hands deal with sweating or a slippery feel due to harsh striking, the grip won't break.
Pros
Sublime grip with comfortable cushioning
4 high-quality tournament balls included in the package
Dual-edge guard frame protects the paddle from drop impacts
Amazing spin control with advanced core technology
Our Take: Follow the smooth pickleball game with these paddles having incredible durability deserves consideration for your next match.
UNIQUE
Franklin Sports X-Finity Pickleball Paddle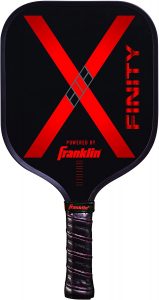 ★★★★
Layered Construction
Smoothest Surface
Features:
Layered body construction with fiberglass facing on the exterior that will help you have bouncy strikes
A compact design structure will minimize the sound-producing effect while hitting the ball
You can comfortably hold the covering grip with a smooth covering surface and protected area
USAPA approved to make you sure best for the pro matches
A sturdy design pickleball paddle manufactured with an aluminum substance that will optimize your playability. Franklin has introduced the best version of the gaming paddle along with an aligned frame design to be considered as well.
Alongside, the boundaries are smoothly covered for protection.
Specifications:
Weight: 8.4 – 8.6 oz.
Handle Length: 5 inches
Color: Black
Material: Fiberglass
Core: Aluminum Core
Aluminum Core Structure: The interior manufacturing has been completed with the aluminum layer in the core area to make it perfect. Plus, the honeycomb construction inside the facing layer has produced a supportive impact on the paddle while playing lengthy shots.
Balanced Surface: A USAPA approved gaming paddle tested for its stability and sturdy surface from top to bottom. Moreover, the 5-layered design makes a challenging impact on the opponent while facing the fast-forward shots produced by your paddle. The larger area of the sweet spot is also remarkable when you cover difficult-length shots.
The Adjustability Of Handle: Enjoy the large coverage area with a 5 inches handle length featuring a soft and swifty design structure. The handle connection is firmly adjusted with the frame construction, alongside the bodyweight is evenly distributed as well. Plus, the noise factor is reduced here due to the compact shape and layered structure of the paddle.
Pros
The large area of the core surface with sweet spot placement
Minimum level sound effect with stable ball striking
Fiberglass facing design with a shiny and bouncy impact
Firmly constructed grip handling for players
Cons
The controlling aspect is low
Ball striking sound impact is not low
Our Take: A large sweet spot area along with challenges facing material of the surface featuring aluminum core frame can be the best selection.
FAQ Regarding Best Franklin Pickleball Paddles
Q. Are Franklin pickleball paddles good?
The Franklin Pickleball Paddles are known for the features of being some of the well-balanced pickleball paddles. In addition, they are considered to be the most suitable pickleball paddles that a player can play with.
Q. What pickleball paddles do the pros use?
Selkirk is the most renowned pickleball paddle that almost all professional players love to play with. Further, it has been noted that almost half of the mentioned pickleball paddles currently available in the market come from Selkirk.
Q. What is the most expensive pickleball paddle?
The most expensive pickleball paddles currently available in the market come from the Paddletek Tempest Wave Pro.
Q. What is pickleball paddle best for a spin?
The top 3 perfect pickleball paddles for a spin are Selkirk Pickleball Prime S2, Franklin Sports Ben Johns Pro Pickleball Paddles, and Onix Composite Z5 Pickleball Paddle.
Best Franklin Pickleball Paddles | Quick Comparison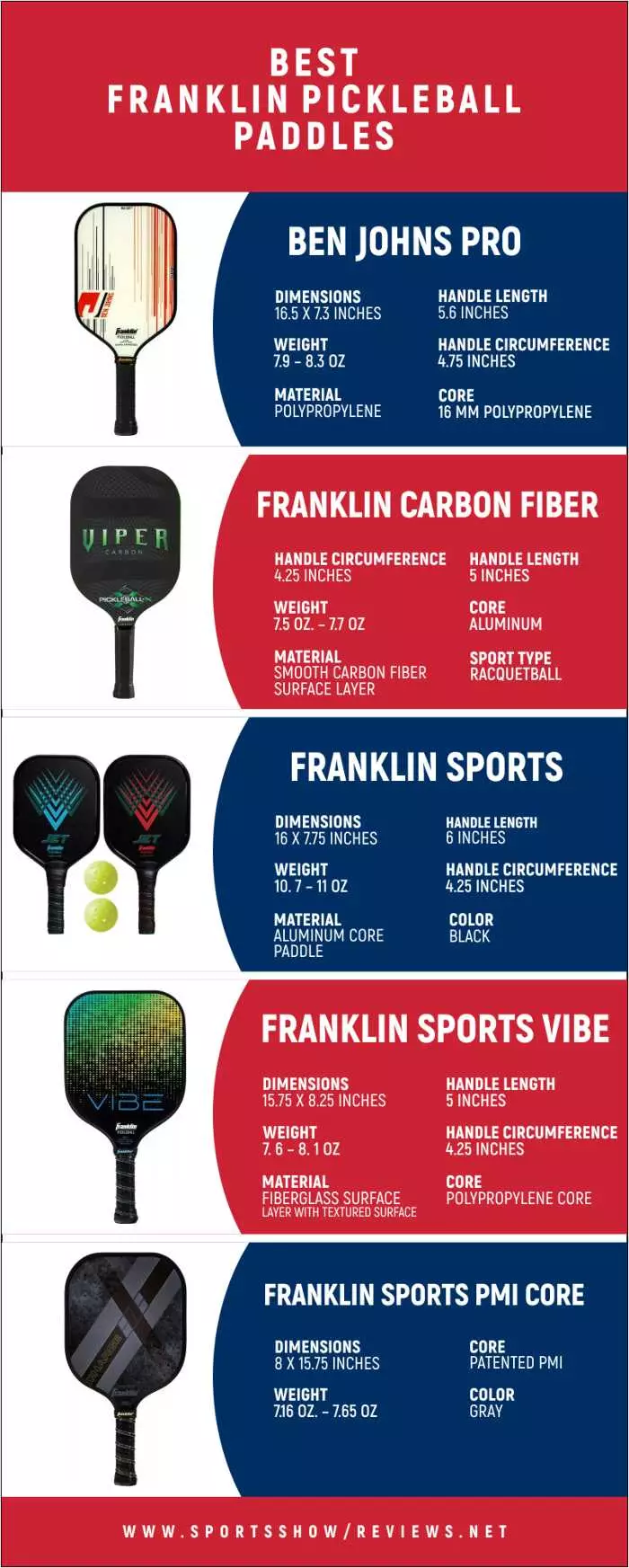 Our Recommendation:
Our 1st recommendation is the Franklin Sports Ben Johns Pro Pickleball Paddles as the best tournament-level gaming paddle. Enjoy the strong handling grip with the firm core construction of the franklin paddle.
Withal, our 2nd recommendation is Franklin Sports Pickleball Paddle and Ball Set as the best pickleball paddle. A USAPA approved and structured aluminum design having a firm cushioned grip for easy movement.
Conclusion
Select your desirable and best franklin pickleball paddles having the top-quality frame structure and playability as well. Plus, the boundaries are evenly guarded with protection. The core design is remarkable when you play tough shots and lengthy strikes.
In the meantime, the graphite facing in the layered structure will maintain the balancing of the paddle. Most of the paddles have larger size handles for proper gripping of the equipment in different holding styles of a player.
Therefore, you will not have to make a powerful effort for a hard strike, simply hit the ball in an aligned direction, and the paddle will do the magic!