Winter is that time of the year that allows all kinds of fun and outdoor activities. It is possible to exert some physical strength without actually shedding a drop of sweat, all thanks to the cool, dry climate. In different countries, this climate varies. In some places, winter means a soothing coolness or a nip in the air. And in other places, winter is all about some great white snow. And here are the best winter sports you should also try this year.
Best Winter Sports In The World | 2023 Updates
There are certain sports that are played specifically in the winter months, keeping in mind the unique weather conditions, especially the snow and ice. Naturally, these are specialized winter sports that cannot be played at any other time of the year. There are several winter sports that are played all around the world. Let us take a look at the best winter sports in the world.
10. Skeleton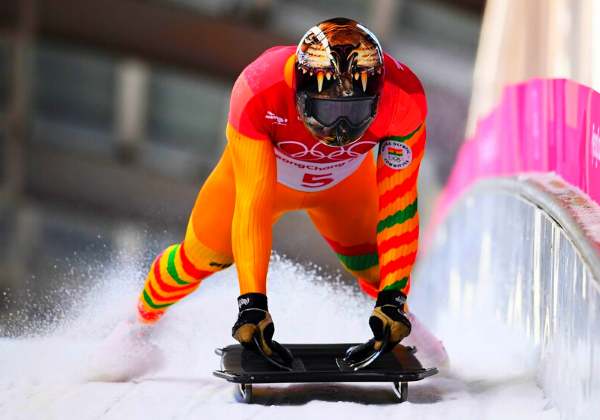 The game of Skeleton is considered as one of the fast winter sliding sports where participants ride a small sled while lying face down on a frozen track. Riders typically experience forces up to 5 g and reach speeds over 130 kilometers per hour.
Skeleton got its name from the bony appearance of the sled used in this sport. This winter game was first introduced in the Olympic program for the 2002 Winter Olympics. And now, it deserves its mention among the top 10 best winter sports in the world.
It was also included twice before that in the Olympic Program in St. Moritz, Switzerland, in 1928 and 1948. Skeleton can be traced as far as 1882 where English soldiers constructed a toboggan track between the towns of Davos and Klosters.
Mr. Cornish introduced the now-traditional head-first position in the 1887 Grand National competition in St. Moritz.
9. Nordic Combined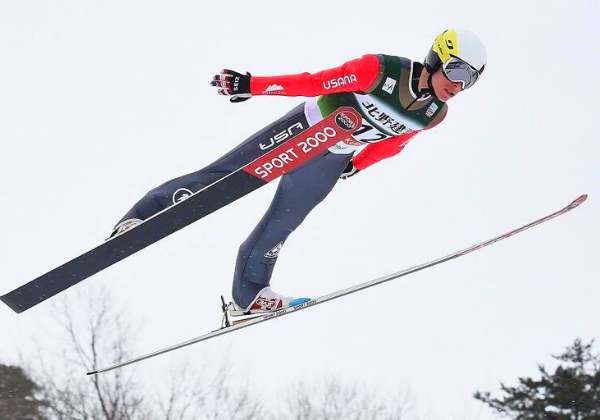 The Nordic combined is a type of winter sport where participants compete in cross-country skiing and ski jumping. There are two main competitions in the genre of winter sports that are the Winter Olympics and the FIS Nordic Combined World Cup.
Sadly, there is now a women's competition sanctioned by the International Ski Federation till now. The first major event of Nordic combined was held in Oslo at the first Holmenkollen ski jump in 1892.
King Olav V of Norway participated in the Holmenkollen Ski Festival in the 1920s. This event was first introduced in the winter Olympics in 1924. Nordic combined was dominated by the Norwegians, and the Finns also had a good grip over this sport.
Norwegian's dominance was first broken by the West German Georg Thoma when he won the gold medal at the 1960 Winter Olympics. This game surely deserves the ninth place among the top 10 best winter sports in the world.
8. Curling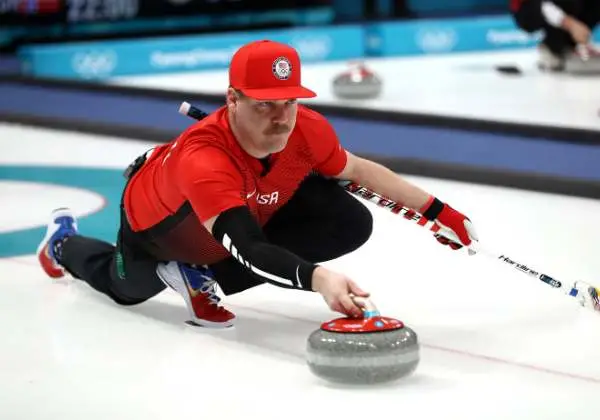 Participants slide stones on a sheet of ice towards a target area in this winter sport called Curling. The main target area is segmented into four concentric circles. This winter sport is related to bowls, boules, and shuffleboard.
Two teams are having four players each take turns sliding heavy, polished granite stones across the ice curling sheet towards a circular target marked on the ice field. Good strategy and teamwork are a major demand for this sport for choosing the ideal path and placement of a stone for each situation, and for that, the sport earned its nickname "chess on ice."
Curling originated in medieval Scotland. First, written references were found in the records of Paisley Abbey, Renfrewshire, in February 1541.
Two medial paintings were also found named 'Winter Landscape with a Bird Trap' and 'The Hunters in the Snow' by Pieter Bruegel the Elder, both dated 1565. This one now holds the eighth place in our list of the top 10 best winter sports in the world.
7. Slopestyle Snowboarding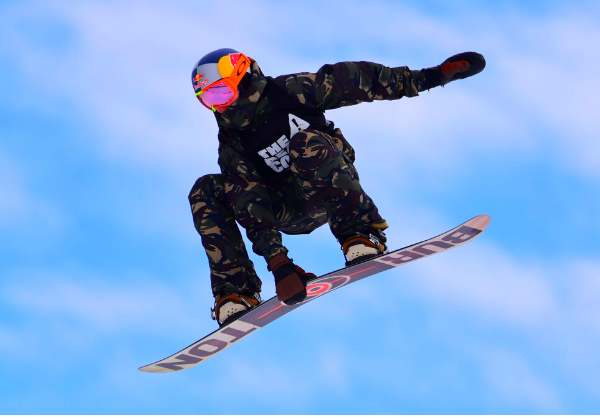 Snowboarding slopestyle is a type of winter sport where athletes ski or snowboard down a course that includes a variety of obstacles such as rails, jumps, and other terrain park features. Amplitude, originality, and quality of tricks are the three main things needed for higher points scored.
It is regarded by many that the roots of this sport are skateboarding and BMX combined. Twin-tip skis are mainly used in this sport which is particularly useful if the skier lands backward.
There are four main categories of Slopestyle Snowboarding, i.e., spins, grinds, grabs, and flips. Besides moguls, aerials, cross, and half-pipe, Slopestyle is also one of the freestyle snowboarding disciplines.
Slopestyle Snowboarding was first introduced as an Olympic event in the 2014 Winter Olympics in Sochi, Russia. This game definitely deserves the seventh place in our list of the top 10 best winter sports in the world.
6. Bobsled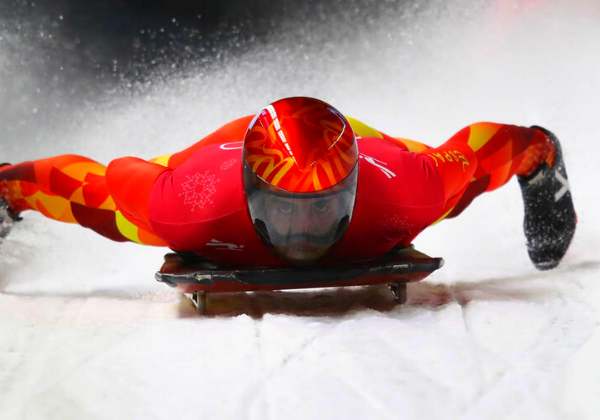 Teams of two or four participants make timed runs down twisting and banked iced tracks in a gravity-powered sled in this winter sport called Bobsled. The first Bobsled tracks were built in St. Moritz, Switzerland.
The first sleds designed by the adventurously wealthy to carry passengers were adapted upsized luge or skeletons that resemble boys' delivery sleds and toboggans. Several types of sleds came in later years after developments were made.
The International Bobsleigh and Skeleton Federation, also known as the French Fédération Internationale de Bobsleigh et de Tobogganing, currently regulates the International bobsleigh competitions.
National Bobsled competitions are governed mainly by United States Bobsled and Skeleton Federation and Bobsleigh Canada Skeleton. Bobsled now holds the sixth place in our list of the top 10 best winter sports in the world.
5. Ski Jumping
Ski jumping is a form of Nordic skiing where skiers descend a take-off ramp, jump, and fly as far as possible. The take-off ramp phenomenon is called the inrun, and points are awarded on the basis of the distance of the jump and style.
Skis that are used in this sport are wide and long, typically from 260 to 275 centimeters. International Ski Federation currently monitors this event of sports, and Ski jumping itself has been a part of the Winter Olympic Games since it was first introduced in 1924.
Besides ice tracks, Ski jumping is also practiced on artificial surfaces in summer. It is widely believed that Ski jumping originated in Norway.
Olaf Rye, a Norwegian lieutenant, is the first known ski jumper who launched himself 9.5 meters in the air as a show of courage to his fellow soldiers in 1809. This one surely deserves its mention among the top 10 best winter sports in the world.
4. Figure Skating
Individuals, duos, or groups perform figure skates on ice in these winter sports of Figure skating. It is also known as the first winter sport included in the Olympics in the year 1908. Currently, there are four disciplines in Olympic events that are men's singles, ladies'' singles, pair skating, and ice dancing.
There is also numerous type of figure skating that is practiced worldwide such as synchronized skating and four skatings. International figure skating judging and competitions are regulated by The International Skating Union.
The organization monitors major events of figure skating such as the Winter Olympics, the World Championships, the World Junior Championships, the European Championships, the Four Continents Championships, and the Grand Prix series. This winter sport is also popular as a show business.
Besides, this game has already witnessed some of the greatest male figure skaters and best female figure skaters till now. And, it also holds the fourth place in our list of the best winter sports in the world.
3. Ice Hockey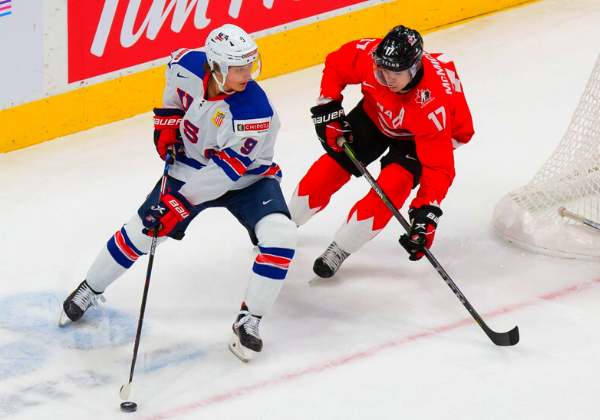 Ice hockey is a winter sport that is played between two teams of skaters on ice using sticks to shoot a hard rubber ice hockey ball called a puck. It is simply known as Hockey in several countries such as Canada and the United States, and also in several European countries such as Latvia and Sweden.
"Ice Hockey" is used primarily in those countries where Hockey resembles field hockey, such as Asian countries and eastern zones of the world.
This winter sport is quite reputed for being a fast-paced, physical sport which earned it the nickname "The Fastest Game on Earth." Ice hockey is a major event in many western countries such as Canada and the northern parts of the United States.
According to recent statistics, Ice hockey federations are there in 73 countries worldwide. This one surely deserves its mention among the best winter sports in the world.
2. Alpine Skiing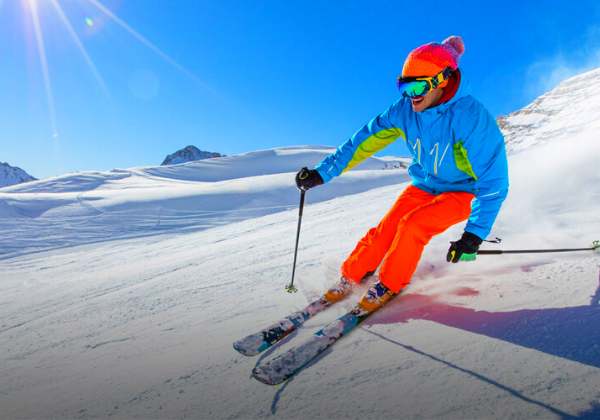 Alpine skiing, also sometimes referred to as downhill skiing, is a recreation of sliding down snow-covered hills on skis. This sport is typically practiced in fixed-heel bindings.
Armature and professional snowboarders practice mainly in ski resorts that provide helpful services such as ski lifts, artificial snowmaking, first aid, and restaurants. Alpine skiing equipment, which is typically used by Back-country skiers for marked pistes, is transported mainly by helicopters or snowcats.
Elite competitive skiers participate in this genre of winter sports in several major events such as the FIS Alpine World Ski Championships, the World Cup, and the Winter Olympics.
It is also recorded that an average of two to four skiers need medical attention out of every 1000 people skiing in a day. This one now holds the second place in our list of the top 10 best winter sports in the world.
1. Alpine Snowboarding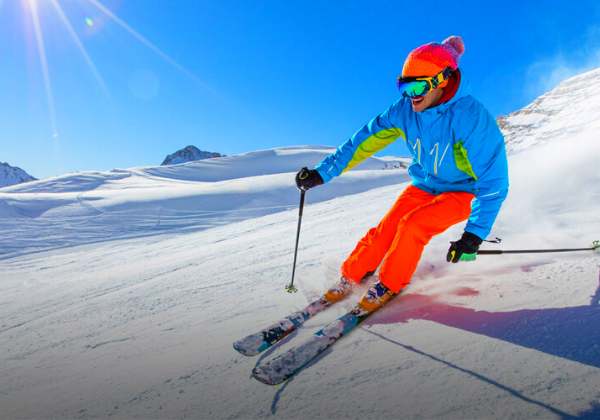 Alpine snowboarding is a genre of snowboarding that is usually practiced on groomed pistes. Snowboarding has been one of the major events of the Winter Olympics since it was first introduced in the 1998 Olympic Games.
14 gold, 14 silver, and 14 bronze which makes a total of 42 Olympic medals have been awarded from 1998 to 2006 in snowboarding. Olympic medals were achieved by 38 snowboarders from 11 National Olympic Committees.
Alpine snowboarding gear bears more resemblance to the equipment that is used in skiing rather than the equipment used in traditional snowboarding gear. Boards used in Alpine snowboarding are longer and safer for better carving.
Boots of the alpine snowboarders are also hard shells. And, equipment such as ski helmets is also used because of the high speeds. This game surely deserves the top place among the best winter sports in the world.
Conclusion
The most important international sporting event which has winter sports is the Winter Olympic Games which is held every four years. It features sports that involve snow and ice, unlike the Summer Olympics.
The original five sports that were included in the Winter Olympics, i.e., bobsleigh, curling, ice hockey, Nordic skiing, and skating, were broken into nine disciplines. Today, there are numerous winter sports that are played during the cold wintry months all over the world.
Best Winter Sports – Infographics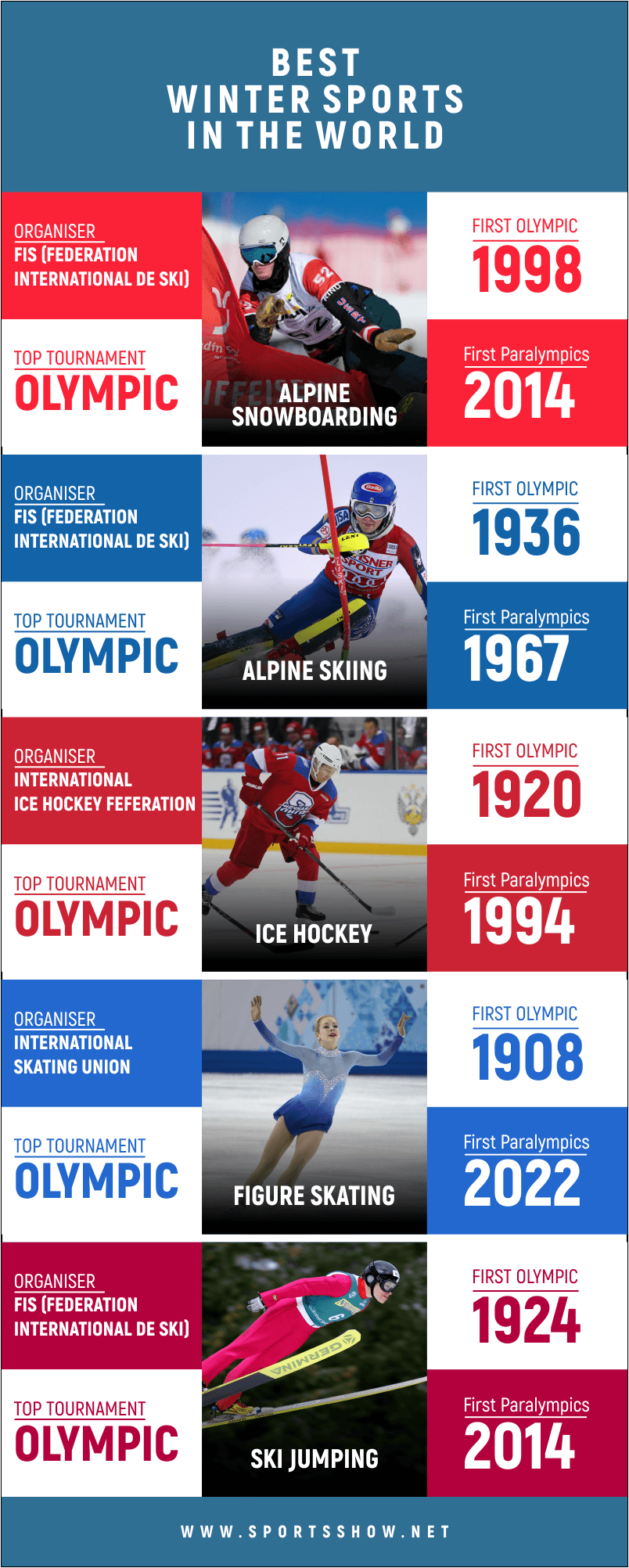 So, what are your thoughts about the top 10 best winter sports in the world? Let us know in the comment box below.
FAQs Regarding Best Winter Sports
Q. What is the most popular winter sport in the world?
Ice Hockey is the most popular winter sport in the world, after bandy. Winter sports have further winter events like Winter Universiade and Olympic Games. Also, a large number of players participate in winter sports. That's why it got most popular.
Q. Which place is famous for winter sports?
The most famous place for winter sports is Shimla, Himachal Pradesh, India. Further places are Sikkim, Gulmarg of Kashmir, and Uttarakhand in India. The winter sport requires much training and professionals are there to guide.
Q. What was the best winter Olympics?
The Nagano Winter Olympics of 1998 is regarded to be the most popular event after its first game of 1924. This is the best Olympics because it has further good events of women's ice skating and snowboarding.
Q. How many winter sports are there?
All the winter sports categories are classified into 15 sports. The main categories are Ice sports, alpine, snowboarding, and skiing. Others include Nordic events. Each category further consists of many special events. Like these 15 sports have various specifically organized events.
Last Updated On: October 2023