Legendary American basketball player Michael Jordan is widely considered the greatest player ever to grace the courts of the NBA. He became the NBA champion six times and achieved the NBA MVP award five times. Besides, Jordan became a part of the NBA All-Star team a record 14 times. Former basketball stars Bill Russell and Magic Johnson also deserve their mentions among the greatest NBA players of all time.
Here's our very own list of the top 10 greatest NBA players to ever play the game, with a few honorable mentions. This list includes the best players in NBA history, along with the top basketball players today. So, here is the list of the greatest basketball players.
Greatest NBA Players – All-Time Ranking
Of the thousands of men who have played in the NBA over the past six decades, most have been forgettable. Many have been excellent at one or two skills. Some have been champions, but only a small group has become legends.
10. Hakeem Olajuwon (1984 – 2002)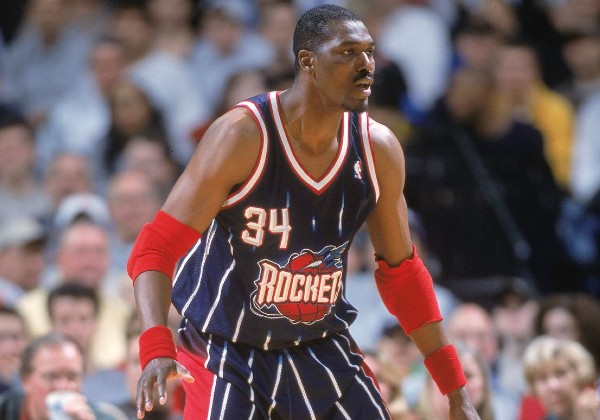 At no.10 among the all-time best NBA players, we have Akeem The Dream. The smoothest big man the league has ever seen. Olajuwon could do absolutely anything he wanted on the offensive end and blocked shots at a high rate, to boot.
Hakeem Olajuwon was an NBA MVP, two-time NBA Finals MVP, and three-time NBA blocks champion. He holds the NBA record for blocks at 3830.
9. Shaquille O'Neal (1992 – 2011)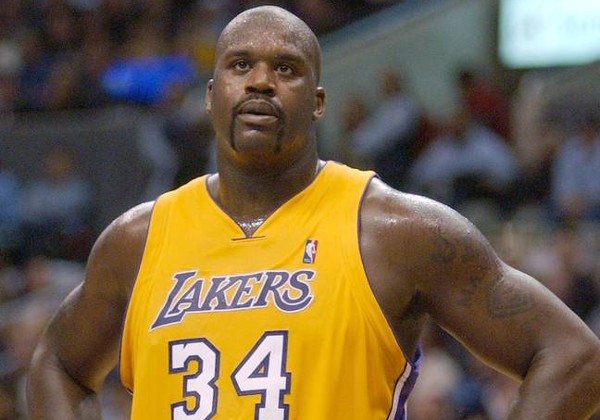 At no.9 among the greatest NBA legends, we have O'Neal. He achieved one MVP and two scoring titles in his career. got his fourth ring as Dwyane Wade's giant sidekick in Miami, and stuck around long enough to make 15 All-Star teams and also rank fifth on the league's career scoring list.
During Shaq's prime, there wasn't anything on earth that could slow him down except that darn free throw line. Besides, he also dominated the basketball court as one of the tallest NBA players of all time.
His size and strength made him a nightmare for defenses. Shaq was a guy you could build a team around and win 60 games. He was an irresistible force around the basket, leading the Lakers to three titles.
8. Tim Duncan (1997 – Present)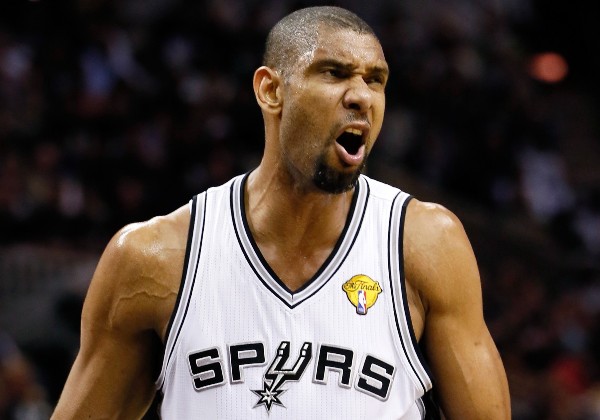 At no.8, according to the all-time NBA ranking, we have legendary Tim Duncan. His style of play is simple and down-to-earth. Nothing flashy, Duncan stays quiet on the court, but his accomplishments speak for themselves: two MVPs, four titles, and 13 straight seasons on both an All-NBA and All-Defensive team. Turn around bank shot is his trademark shot.
Duncan was, and still is, a once-in-a-lifetime defender and leader. Also, he is by far the greatest power forward in the history of basketball. And with all his achievements, he is the most under-appreciated player basketball has ever seen. He is also now dubbed as one of the most handsome basketball players of all time.
7. Wilt Chamberlain (1959 – 1973)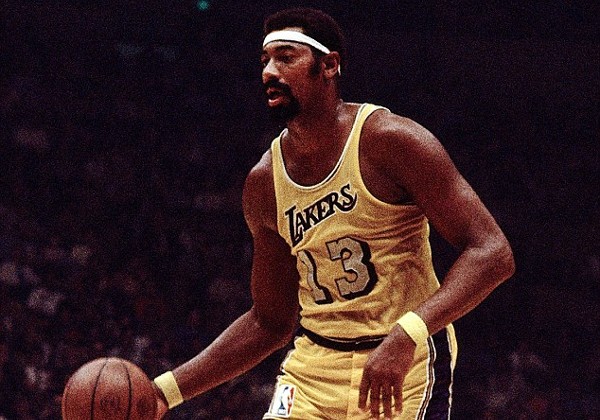 At no.7, among the greatest basketball players, we have the 7 foot 1 inch Wilt. 'The Stilt/Big Dipper' Chamberlain statistically was the most dominant player the league will ever see. Seven scoring titles, 11 rebounding titles, four MVPs, and a 100-point game.
He is one of the best players around to be the top scorer in NBA playoffs. He is unstoppable and the best big man of all time.
6. LeBron James (2003 – Present)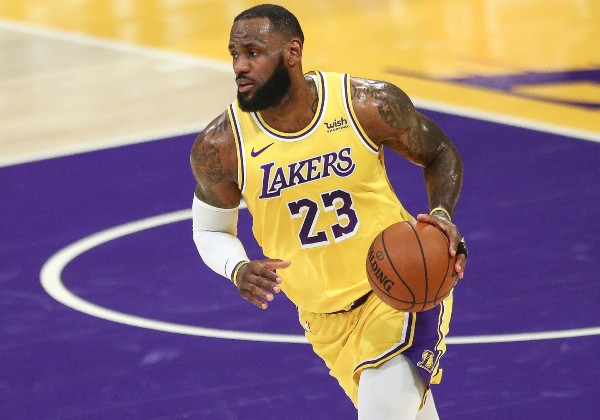 At no.6, among the best NBA players, we have LeBron. Formerly a high-flying dunker, James is now a prolific jump shooter and phenomenal defender.
His confidence translates to him taking control of late-game situations, and his game-winning shots are always mind-blowing. He is one of the most point scorers in NBA history.
Don't Miss: Net Worth Of LeBron James In 2023
5. Larry Bird (1979 – 1992)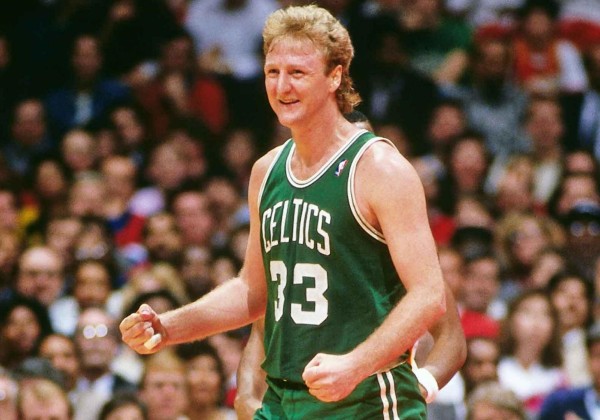 At no.5, among the greatest basketball players, we have Larry. 12-time NBA All-Star and was named the league's Most Valuable Player (MVP) three times. Won 3 NBA titles, 3 MVP awards, and Olympic Gold. The first member of the 50/90/40 club, He played his entire professional career for Boston, winning three NBA championships.
Bird was one of the most entertaining and confident players to suit up in the 80s and was the most versatile forward to ever play the game. Larry was one of the greatest shooters and most clutch players in history.
He could beat you without scoring. He helped put the NBA on the national television map with his rivalry against Magic Johnson.
4. Kareem Abdul-Jabbar (1969 – 1989)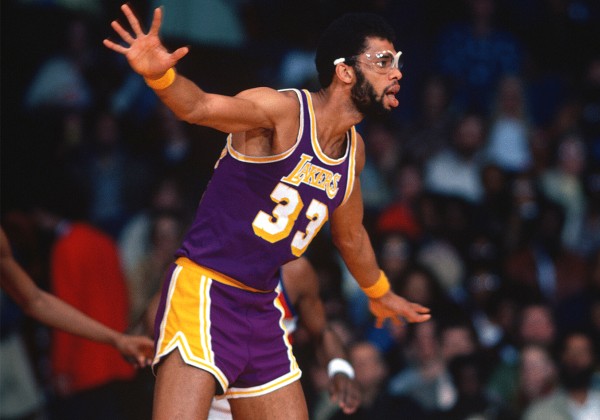 At no.4, among the greatest NBA players, we have Abdul-Jabbar. NBA's all-time leading scorer Kareem Abdul-Jabbar is a retired American professional basketball player. He has played in the NBA for two full decades.
He won 6 NBA Titles and 6 MVP awards and still owns the all-time scoring record(38,387 points). In the 1970s, he was the best player in the league.
He unleashed the most devastating shot the NBA has ever seen, using the skyhook to score many of his league points. He is clearly one of the best NBA players diagnosed with life-threatening diseases.
3. Magic Johnson (1979 – 1996)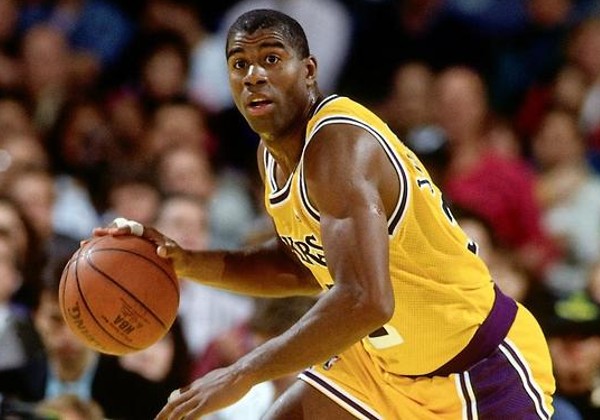 At no.3, among the greatest NBA players, we have Magic Johnson. He is the winner of 5 NBA titles, 3 MVP awards, Olympic Gold, NCAA title, and High School title. With 9 inclusions in all-NBA first team, he is widely considered one of the greatest basketball players. Johnson's passing ability was simply surreal. He made the art of passing fashionable in the NBA.
No 6'10″ player should be able to play point guard with such grace and skill, yet Magic broke that unwritten rule. Magic Johnson was the only player who one-upped Larry Bird during the 80s.
If he didn't share an era with Larry Bird, Johnson surely would have won more than five championships and three MVPs. He would have owned the '80s by himself.
2. Bill Russell (1956 – 1969)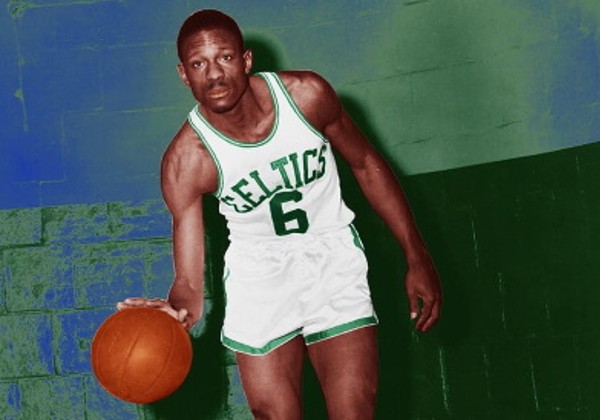 At no.2, among the greatest basketball players, we have Bill Russell. It's true that Russell played with a lot of great players, including Bob Cousy, Bill Sharman, and Tommy Heinsohn. He played during a time when it was difficult to be an African-American in the city of Boston.
Even a few years ago, Bill was among the oldest NBA players still in action. He Won Eleven championships in 13 seasons, a feat unmatched in major American sports. Also, he won 11 NBA titles, 5 MVP awards, Olympic Gold, and an NCAA title at San Francisco.
1. Michael Jordan (1984 – 2003)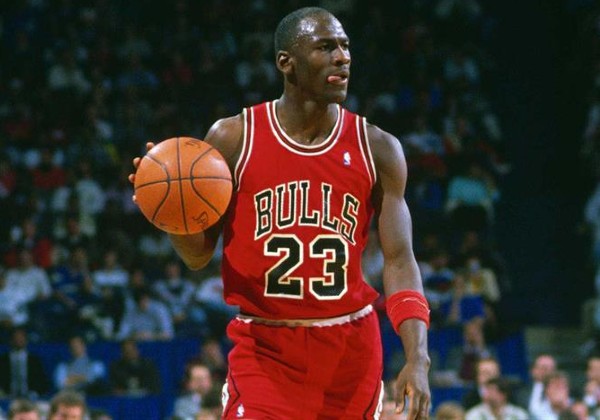 At the number 1 position among the best NBA players of all time, we have legendary Michael Jeffrey Jordan. What he did for the game of basketball was unparalleled, and very few argue where he belongs.
MJ is the greatest basketball player this world has ever seen. Besides, he is also one of the richest NBA players of all time. He entertained with his aerial exploits, awed with his competitive fire, and charmed with his extraordinary charisma.
He won six championships against John Stockton, Karl Malone, Charles Barkley, Hakeem Olajuwon, and other Hall-of-Famers. Jordan also won five MVPs and 10 scoring titles; Jordan simply adjusted his game and got better. He was the ultimate leader, the ultimate scorer, and the ultimate defender.
Every aspiring basketball player of the 90s donned his signature jersey and shoes, and the Chicago Bulls became the iconic team of basketball. He surely is the greatest basketball player in history.
Honorable Mention
11. Kobe Bryant (1996 – 2020)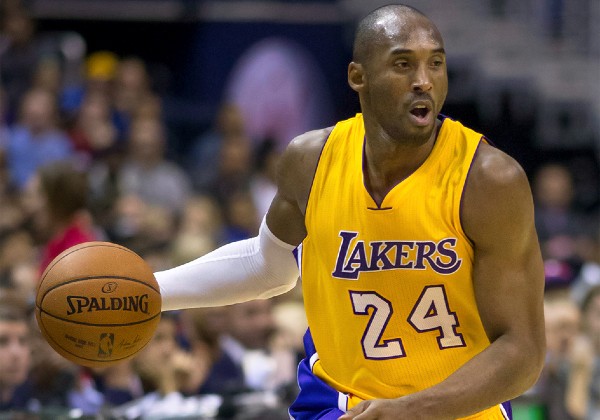 How can this list be completed without mentioning the name Kobe Bryant? The 6'6″ NBA superstar is decorated with several amazing accolades, which include 2 times NBA Finals MVP and 4 times NBA All-Star Game MVP.
He holds the record for playing with one NBA franchise for the highest number of seasons, as he has only played for Los Angeles Lakers ever since he started his NBA career.
Kobe became the youngest player to reach 30,000 career points in the league at 34 years of age. He became the NBA scoring champion twice in his spectacular career and also became the NBA Slam Dunk Contest champion in 1997. This shooting guard is also the Los Angeles Laker's all-time leading point scorer.
Final Words
Our editorial team has compiled this list while keeping in mind their accolades and achievements. Please share your thoughts about this list of the top 10 greatest NBA players in the comment box below.
Greatest Basketball Players – Infographics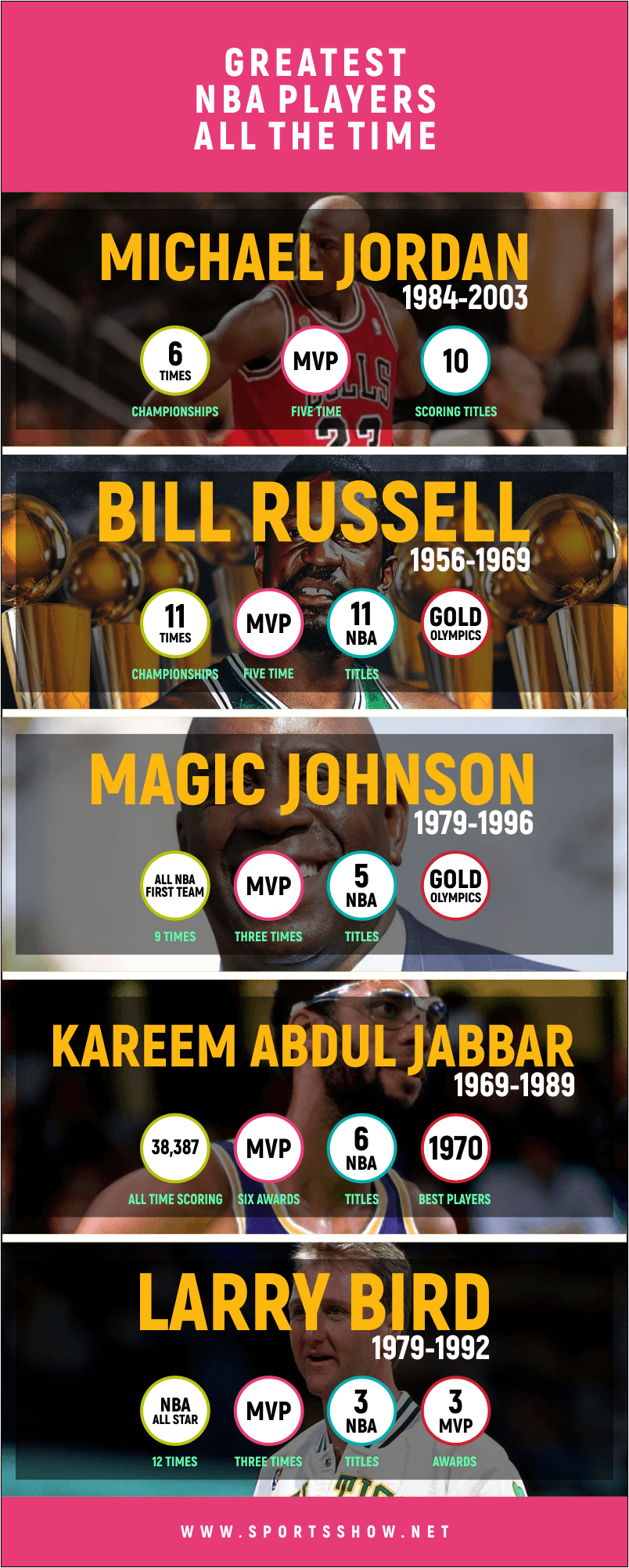 FAQ Regarding NBA Players of All Time
Q. Who is considered the best NBA player of all time?
Michael Jordan was considered the greatest basketball player of all time, even before he retired. Some exceptions apply, but this has been a consensus choice for the better part of 2 plus decades. For James to be ranked above him is a watershed moment.
Q. Who is the strongest NBA player right now?
As arguably the strongest overall player in the NBA, LeBron James is doing it all this season. He consistently shows off how strong he is on both ends of the court. It is evident whether he is blocking shots or jumping over other players on the end of an alley-oop.