There have been numerous Asian footballers who have risen to fame in European leagues such as Serie A, the Premier League, etc. Asian footballers have now played an integral role in European football. The highest salaries also go to Asian players for their fantastic performances. Here we discuss the highest paid Asian footballers in 2023.
Globally, football is one of the most-watched and famous sports. Unlike most sports, football is a confrontational game. Clubs pay remuneration to their players when they hire them. Throughout the years, Asian nations such as Japan, South Korea, China, and Australia have become significant in the world of football.
Highest Paid Asian Footballers | 2023 Ranking
Football is not just one of the most popular sports in the world but is also extremely popular throughout Asia. And this continent has already gifted some of the greatest footballers of all time too. But now, it's time to know about the richest of them all this year. So, check this out!
10. Park Joo Ho (South Korea)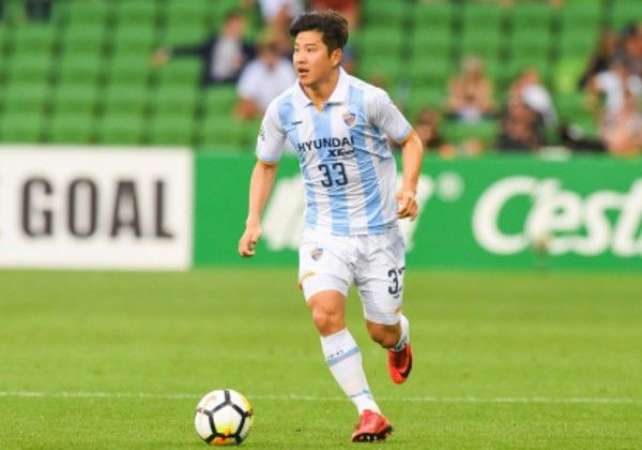 Position: Left-back / Midfielder
DOB: 16th January 1987
Height: 1.75 Meters (5 Feet 9 Inches)
Weight: 175 lbs. (71 KGs)
Park Joo-ho has represented South Korea as a defender since he was 16 years old. As a versatile player, he plays primarily as a left-back but can also play as a wide or defensive midfielder in midfield. At the 2007 FIFA U-20 World Cup in Canada, he was captain of the South Korean national under-20 football team. His estimated net worth is more than $1 million as of 2022, primarily from his career as a professional footballer.
Additionally, Ulsan Hyundai FC reported that he received €2,600,000 in salary annually. Park named him to be one of the highest-paid Asian footballers. During his U-20 years with South Korea, he developed his international career. It was his first international tournament to play at the FIFA U-20 World Cup 2007. 18 January 2010 match against Finland marked his South Korean debut. Park's first recall to the national team came in 2012 for the World Cup qualification matches against Qatar and Lebanon.
The South Korean team for the 2014 FIFA World Cup in Brazil, featuring Kim Jin-Su and Park Shin-Hyun, was a replacement after Kim Jin-su was injured on 28 May 2014. As a result, South Korea finished bottom of their group after he did not appear in any matches. In September, he was selected for the Asian Games in Incheon as one of three over-aged players but played in a defensive midfield role since Kim Jin-su was preferred at left-back.
The South Koreans' gold medal campaign began with him producing goals against Hong Kong in the Round of 16, and he started all games along the way. By winning, Park was also exempted from the two-year mandatory military service and continued his Bundesliga career.
9. Ji Dong-Won (South Korea)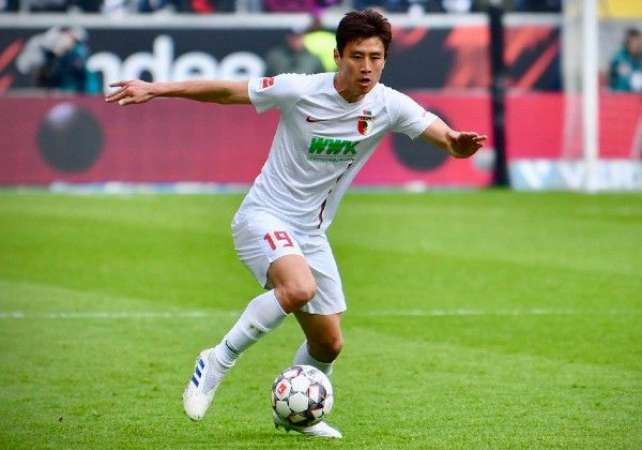 Position: Forward
DOB: 28th May 1991
Height: 1.89 Meters (6 Feet 2 Inches)
Weight: 179 lbs. (81 KGs)
A professional footballer born in South Korea, Ji Dong-won is a winger for Eintracht Braunschweig, on loan from 1 FSV Mainz 05, and the South Korean national team. As far as net worth and salary are concerned, we don't have exact figures.
As for his salary, he is believed to earn £832,000 annually and $13,233 monthly as a player for the German club, Fc Augsburg. Dong's exceptional performances for his team and clubs make him one of the highest-paid Asian footballers right now.
Having played for the Under-20 team, Ji was called up to the Under-23 side for the first time in November 2010. 8 November 2010 was his debut in South Korea as a U-23. His first U23 goals came in a 4–3 victory over Iran U23 on 25th November 2010. The following year, Dong-Won made the Olympic squad for the Summer Olympics in London as a member of the U23 side.
Throughout the tournament, he played in all the matches for the side. Against Great Britain, South Korea won 5–4 in a penalty shootout after drawing 1–1 through Dong-won's opening goal. Despite this, South Korea won bronze after defeating Japan in the third-place playoff with a 2–0 score.
8. Ki Sung Yueng (South Korea)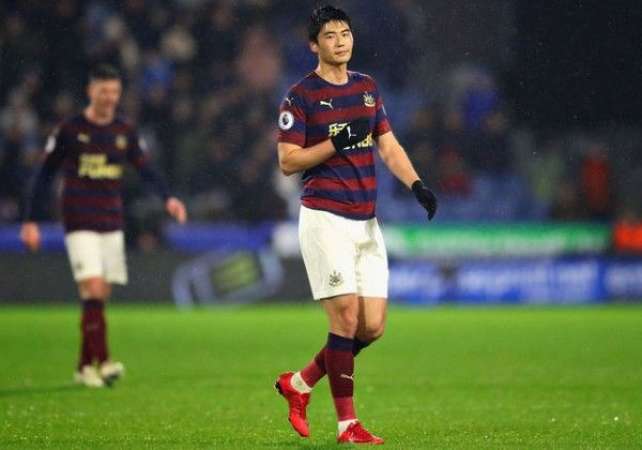 Position: Midfielder
DOB: 24th January 1989
Height: 1.89 Meters (6 Feet 2 Inches)
Weight: 165 lbs. (75 KGs)
Ki Sung-Yueng is known as one of the best soccer players. The South Korean national team selected him as a central midfielder in 2008. A South Korean artist named Ki Sung Yueng was born in Gwangju, South Korea, on 24 January 1989. His previous experience was spent in the Brain Soccer Program at John Paul College in Brisbane, and his senior league debut with FC Seoul came in 2006. Ki Sung-Yueng is one of the highest-paid South Korean footballers.
His birthday is 24 January 1989, making him one of the famous people born on that day. With an estimated $1-2 million, Ki Sung Yueng's net worth has been growing significantly. Ki Sung-Yueng's wealth derives mainly from playing soccer successfully and named him one of the highest-paid Asian footballers in 2022.
South Korea has awarded him over 100 caps since he became a full international in 2007. During every World Cup and AFC Asian Cup, Ki was in their squads. For the latter tournament, he finished runner-up. Additionally, Yeung has represented his country in two Olympic Games, winning a bronze medal in 2012.
In 2013, Ki won the EFL Cup with Swansea City, with whom he also won the Player of the Year award on 20 May 2015. Among his other accomplishments with Celtic are the Scottish Premier League and the Scottish Cup.
7. Lee Chung Yong (South Korea)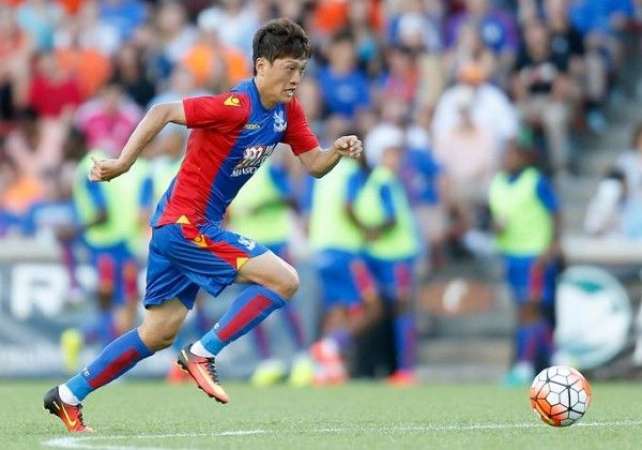 Position: Winger
DOB: 2nd July 1988
Height: 1.80 Meters (5 Feet 11 Inches)
Weight: 154 lbs. (70 KGs)
A 31-year-old soccer player, Lee Chung-Yong, has a net worth of $$15.1 Million. Yong became one of the highest-paid Asian footballers because of his exceptional career. It means his net worth is mysterious. In addition, his weekly salary is €36K which he gets paid by his current club.
In addition to his profession as a soccer player, Lee Chung-Yong earns his income primarily through his soccer career. South Korea is his home country. The nickname for him is "Blue Dragon," which is a literal translation of his real name, "Chung-Yong." Having joined FC Seoul in 2004, Lee made his debut for the South Korean side FC Seoul for the K League series in 2006, a season in which he was just 18 years old.
This has attracted much attention from South Korean football fans in general. Across the country, football players are primarily selected from the draft to join professional clubs. To be drafted by a top league club after dropping out of middle school was extremely rare. For the AFC Asian Cup for South Korea in 2015, Lee was included in the squad.
A hairline fracture in Lee's right tibia occurred during South Korea's first match against Oman, meaning the player could not participate in the remainder of the tournament. The South Korean national team included Lee in its preliminary squad for the 2018 World Cup but didn't select him for the final group.
6. Massimo Luongo (Australia)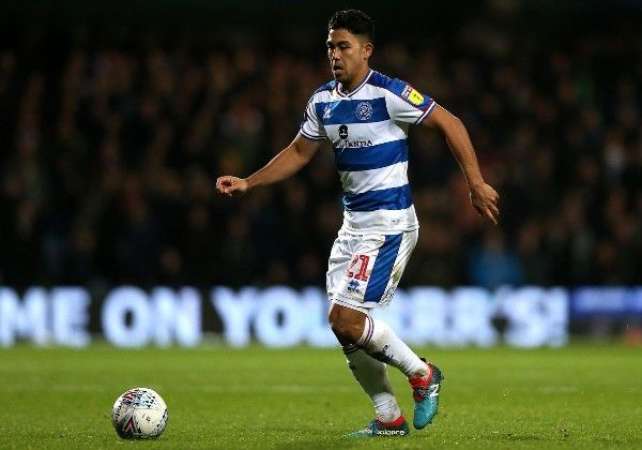 Position: Midfielder
DOB: 25th September 1992
Height: 1.76 Meters (5 Feet 9 Inches)
Weight: 165 lbs. (75 KGs)
The Australian professional footballer Massimo Corey Luongo was born on 25 September 1992. He plays as a midfielder for EFL Championship club Sheffield Wednesday and the Australian national football team. Playing for Sheff Wed as a DM, AM C, Massimo Luongo earns £14,000 annually or £728,000 annually. A calculation of his net worth comes to £2,631,200.
A 26-year-old Australian named Maximo Luongo was born in Sydney. Until 30 June 2022 to complete his current contract, which still makes him one of the highest-paid Asian footballers.
He began his professional career playing for Tottenham Hotspur after moving to England to play for APIA Leichhardt Tigers. He played on loan at Ipswich Town before making a move permanent to Swindon Town. Sheffield Wednesday became his current club in 2019.
Luongo made 34 appearances for the national team of Australia in 2014 and 2015. He represented Australia at the 2014 FIFA World Cup. He was instrumental in Australia winning the 2015 AFC Asian Cup. Luongo played well in the final and won the tournament's player of the year award.
5. Yuto Nagatomo (Japan)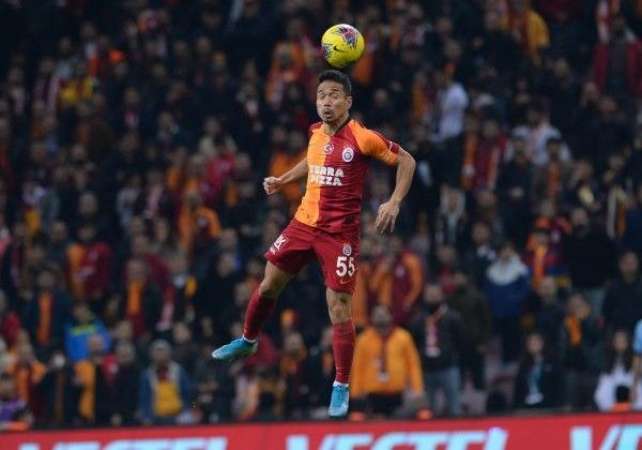 Position: Fullback
DOB: 12th September 1986
Height: 1.70 Meters (5 Feet 7 Inches)
Weight: 150 lbs. (68 KGs)
Yuto Nagatomo represents the Japan National Team and Ligue 1 club Olympique de Marseille as a full-back. His first international appearance for Japan came against Ivory Coast on 24 May 2008. On 13 November 2008, he scored his first international goal against Syria in a friendly match. Also a member of the Japan U21 team for the 2008 Summer Olympics, Nagatomo had a promising career as a footballer.
According to estimates, Yuto Nagatomo's net worth or net income is between $2M and $4M. The soccer player has made a great deal of money from his primary profession. The outstanding performances of Yuto make him one of the highest-paid Japanese footballers in 2022.
Having made a strong impression during his time with Cesena and Japan in the 2011 Asian Cup, Cesena signed him to an entire contract in January 2011. As Luciano Spalletti took charge of the team in 2017-2018, Nagatomo turned in an improved performance to win back his place. The 200th time he's played for Inter came on 16 September 2017 against Crotone.
In which his free-kick led to the first goal in a 0–2 win. Nagatomo later appeared in 120 minutes of the Coppa Italia match against Pordenone on 12 December. When the game went to penalty shootouts, he scored the losing penalty in the 5–4 shootout—ensuring Internazionale's victory for the quarterfinals.
4. Maya Yoshida (Japan)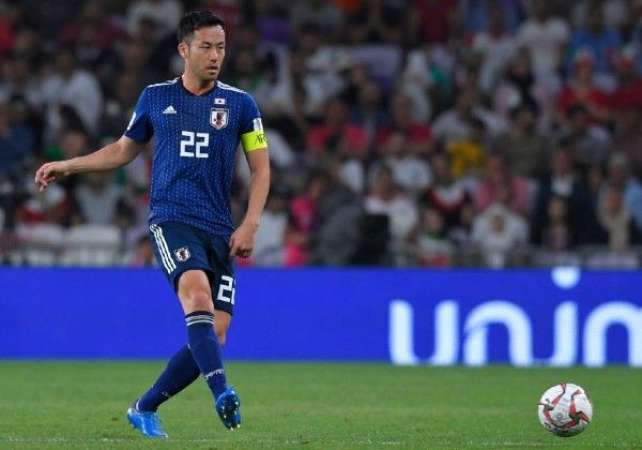 Position: Center-Back
DOB: 24th August 1988
Height: 1.89 Meters (6 Feet 2 Inches)
Weight: 172 lbs. (78 KGs)
A Japanese footballer, Maya Yoshida, was born on 24 August 1988 and played for Serie A club Sampdoria as a brilliant center back. He also captains the Japan national team. Southampton's new center-back landed a lucrative contract, earning him 2.9 million euros (2.6 million pounds) a year.
His success in football makes him one of the most valuable Asian footballers right now. Besides that, with an estimated net worth of 15.8 million euros (14 Million Pounds), Maya named himself to be on the list of highest-paid Asian footballers.
Yoshida was selected into the 23-man squad for the 2018 FIFA World Cup on 31 May 2018. He played every minute in each of the three group stage games against Columbia, Senegal, and Poland. Belgium defeated his team 3–2 in the round of 16 matches to knock his side out of the tournament.
In the Japanese national team's match against Kyrgyzstan on 14 November, Yoshida played his 100th match. Yoshida started the entire game and made his first appearance of the season against Liverpool on 17 August, a 2–1 loss.
3. Tim Cahill (Australia)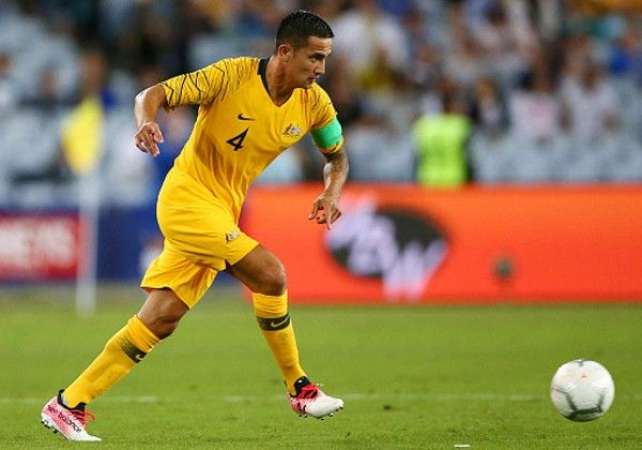 Position: Forward/Attacking Midfielder
DOB: 6th December 1979
Height: 1.78 Meters (5 Feet 10 Inches)
Weight: 168 lbs. (76 KGs)
Former professional footballer Timothy Filiga Cahill, AO, was born on 6 December 1979. Cahill played as a striker and an attacking midfielder throughout his career. A box-to-box midfielder, Cahill became recognized for "his aggressive and powerful approach and his ability to head the ball in the penalty area". At present, he provides commentary for BBC Sport and Sky Sports.
Cahill is often considered one of Australia's wealthiest athletes. According to BRW, in 2018, Cohill had a net worth of US$30 million, making him one of the highest-paid Asian players even after retirement. Besides, he is also among the highest-paid athletes to look for this year.
From 2004 to 2018, Cahill scored 50 goals in 108 matches for the Australian national team. Australia's first World Cup goal came from him. In the World Cup, Cahill scored five goals (2006, 2010, 2014). He has scored more goals than any other Australian.
During the 2007 AFC Asian Cup, he became the first Australian player to achieve a goal. Cahill scores many of his goals with his head due to his powerful heading ability and high vertical leap. The shadow boxing around the corner flags that he performs after scoring goals have made him famous.
2. Shinji Kagawa (Japan)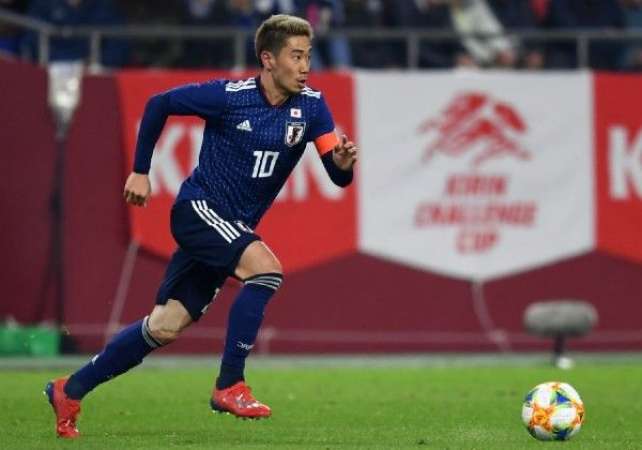 Position: Forward/Attacking Midfielder
DOB: 17th March 1989
Height: 1.75 Meters (5 Feet 9 Inches)
Weight: 150 lbs. (68 KGs)
He plays for both the Japanese national football team and the Greek club PAOK as a midfielder. Kagawa was born in March 1989 in Kyoto. In 2010, Kagawa signed with Borussia Dortmund after starting out with Cerezo Osaka in his native country.
One of the richest football clubs, Manchester United, signed Kagawa to a four-year contract after he spent two years with Dortmund. With an estimated net worth of $25 Million, Shinji is known as one of the best Asian footballers with the highest paid salaries.
The 2007 FIFA U-20 World Cup was Kagawa's first tournament with the Japan national under-20 team. Furthermore, he was selected to play for Japan at the Olympic Games in 2008 as an Olympic team member. In a friendly Kirin Cup match on 24 May 2008, he was called up to the senior team.
Japan won the game against Ivory Coast 1–0. The tournament, which took place in South Africa in 2010, did not include him among Takeshi Okada's 23 final squads. Japan's win over Paraguay in Yokohama in September 2010 was his only goal of the game.
1. Son Heung Min (South Korea)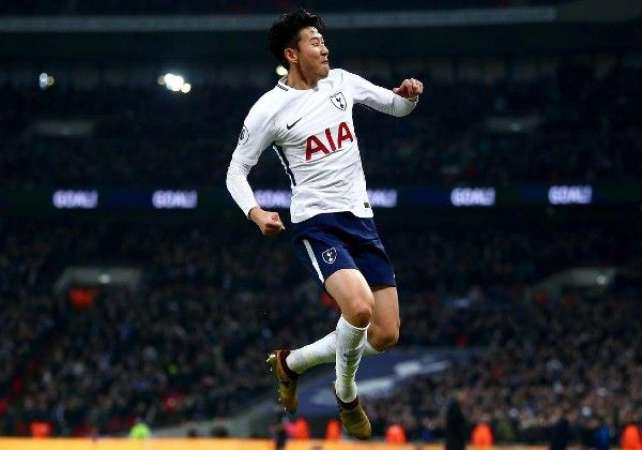 Position: Forward
DOB: 8th July 1992
Height: 1.83 Meters (6 Feet)
Weight: 170 lbs. (77 KGs)
Known for his football skills as a forward for the Premier League club Tottenham Hotspur, Son Heung-min plays for the South Korean national team. He was born on 8 July 1992 in Seoul, South Korea. One of the finest wingers in the world is also known as one of the greatest Asian players in European football history.
In Asia and his native country, Son is often regarded as one of the best players and has been nominated for the Ballon d'Or in 2019, the highest-ranking we have seen for Asian players so far. Son's net worth is $20 Million, and in 2022, he is expected to earn a salary of £7,280,000. He will also incur a cap hit of £7,280,000.
Son, who has served as a full international since 2010, has made a total of three goals for his country in the World Cup, including one on each occasion alongside Park Ji-sung and Ahn Jung-hwan. Likewise, Son is a member of the South Korean team that competed in the 2018 Asian Games.
He is the AFC Asian Cup gold medalist of 2011, 2015, and 2019. In 2015, Korea came in second. South Korea's national team named Son to the squad for the 2011 AFC Asian Cup on 24 December 2010. His debut for the national team came during a pre-tournament friendly against Syria on 30 December.
Final Words
We hope you liked the list of our highest-paid Asian footballers. Feel free to tell us in the comment box. And we appreciate your feedback.
Highest Paid Asian Footballers – 2023 Infographics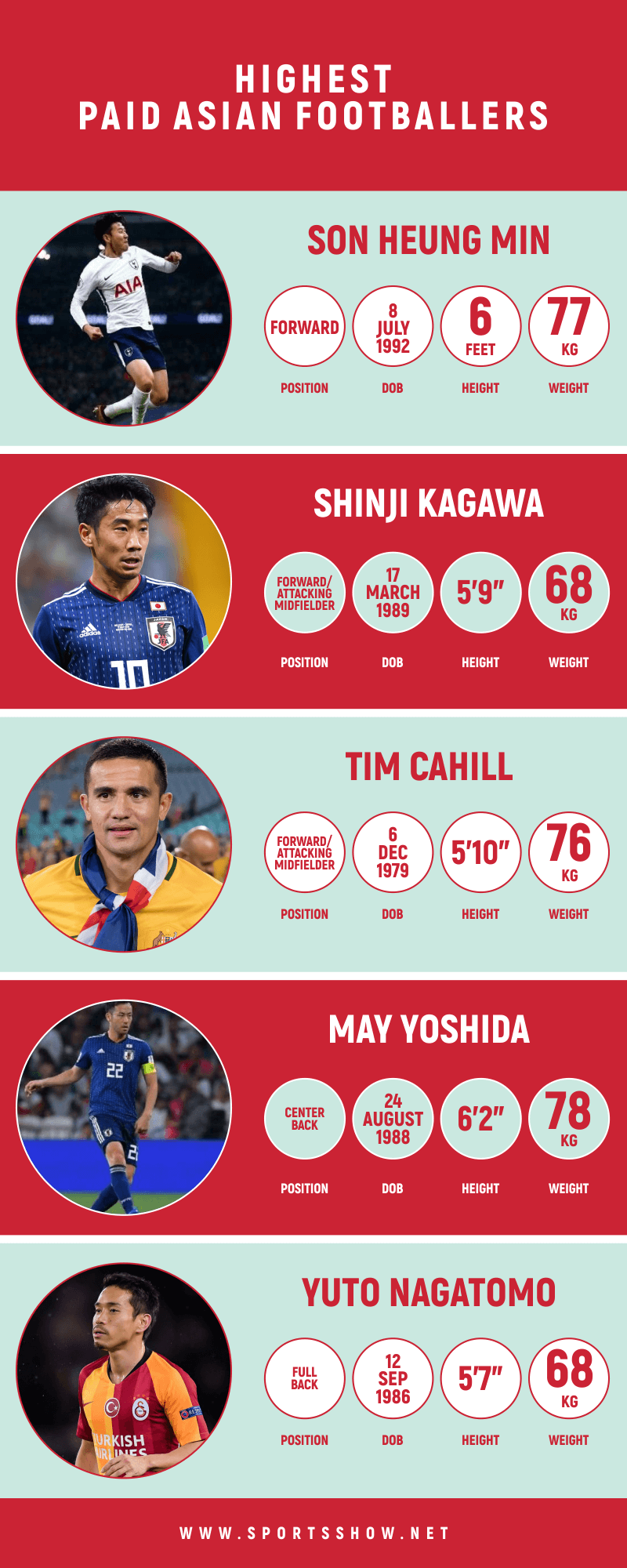 FAQs Regarding Highest Paid Asian Footballers
Q. Who is the richest Asian football player?
With a net worth of approximately US$28 billion, Bolkiah has been described as "the world's richest Asian footballer."
Q. Who is the best Asian footballer right now?
With an impressive performance in both the Premier League and international circuit, Son Heung-min is known as the best Asian footballer right now.
Q. Is Son the best Asian footballer?
Korea Republic captain and Tottenham Hotspur star Son Heung-min was named the AFC Asian International Player of the Year for a record third time at the 2019 Annual Awards on Monday.
Q. Who is the highest-paid Asian player in 2022?
Here is the list of the top three highest-paid Asian footballers; Son Heung Min, Shinji Kagawa, and Shinji Okazaki.
Q. Who is the greatest Asian footballer ever?
Most of the Asian people still regard Cha Bum Kum as one of the greatest Asian footballers of all time.
Last Updated On: December 2023