The delightful character Jessica Melena is the better half of an Italian football player Ciro Immobile, who plays as a striker for the Serie A team, SS Lazio. She is an acclaimed Italian VIP companion, model, and Internet character. Italian WAG Jessica Melena was born on 17th July 1990, in Bucchianico, a small village in the province of Chieti, which means that her age is 31 years old.
According to her birthday, Melena's zodiac sign is Cancer, meaning that she is a very emotional person. Usually, people born under the sign of Cancer are great friends, and they always do their best to help others.
Jessica Melena Biography & Quick Facts
Date of Birth
17th July 1990
Famous as
Ciro Immobile's wife
Nationality
Italian
Zodiac sign
Cancer
Husband
Ciro Immobile
Job
Model, Influencer
Instagram
@jessicamelena
Height
5 ft 8 in (1.72m)
Weight
62 kg
Tattoos
N.A
Children
Son: Mattia Immobile
Daughter: Michela Immobile, Giorgia Immobile
Sister / Brother
She has one brother named Luca Melena
Father & Mother
N.A
Hair Color
Brown
Eye Colour
Brown
Net Worth (approx.)
N.A
Jessica Melena Family And Childhood
She hasn't yet disclosed the identity of her father and mother. But it has been assumed that she maintains a healthy relationship with her family and often meets them in person as she has also posted some pictures with her dad on her Instagram page.
She also has a younger brother named Luca Melena. Jessica grew up in a simple family that gave her that severe education she needs today to remain a simple person. Her father was a postman and her mother a cook; they raised her with a strict upbringing, making her a humble person today.
Jessica Melena Education
Jessica graduated high school from a local institution in Italy. As her dream was to become a criminologist, she chose to leave the country and enrolled in the Faculty of Investigation Sciences program at a University based in L'Aquila.
However, soon after registering for the course, she found the love of her life and decided to leave the course to move in with Immobile as he had to travel a lot due to his career.
Jessica Melena Career
Jessica is known to be a model, influencer, and internet personality. Well, her beautiful photos on Instagram have gained an enormous amount of love from her large fan base as she has a very positive influence on them. She also promotes brands and products. Her collaboration with big brands earns her a handsome amount of money.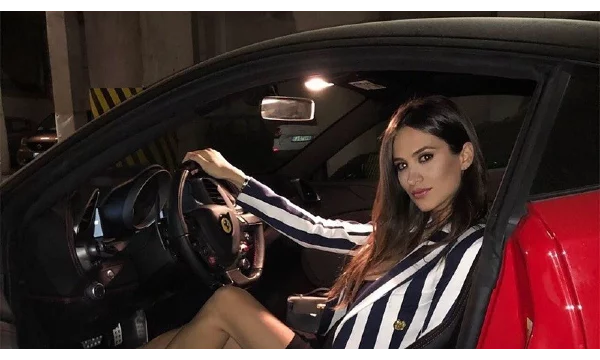 Jessica participated in some beauty contests, and in 2009, she became Miss Mediterranean, while in 2011, she earned the headband of Miss Peugeot. In 2017 she also was seen on the small screen, in the docu-reality Le Capitaine, for Spike TV. She confesses that she is not at all attracted by the world of entertainment and notoriety and that her only interest and goal is to raise her children.
Net Worth
Due to the lack of information, we were unable to gather the net worth of Jessica Melena. On the other hand, Ciro Immobile's net worth is well known. Immobile's net worth is estimated to be over €15 Million. Ciro Immobile's annual salary is estimated to be over €4 Million, and his weekly wage is €88,462. Their total earnings allow them to enjoy a luxurious life.
How Jessica Melena And Ciro Immobile Met?
Right after enrolling in college, Jessica met Cairo in 2012 at a restaurant. It was love at first sight for the footballer who was on loan at Serie B side Pescara at that time and just within weeks, they started living together, and Melena became pregnant with their first child, a daughter six months later.
She revealed that On the third day, he wrote to me in a message, "You will be the mother of my children. I said that I thought it was a bit strong, but soon after, he kept his promise. His words were true."
Jessica Melena Relationship & Marriage
This famous couple tied the knot on 23rd May 2014 in her birth city Buccianico. The lavish wedding ceremony was attended by all their friends, family, and teammates of Immobile. After that, the couple went to Brazil for their honeymoon.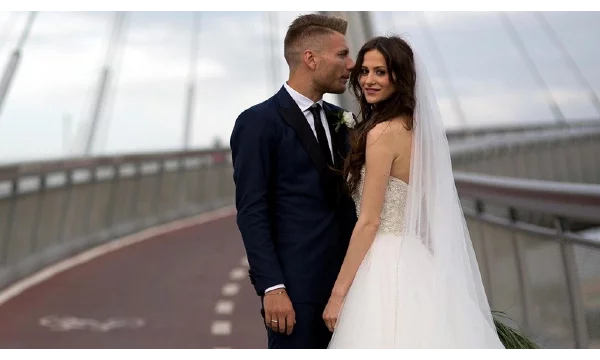 She and her husband often train together, including abs and equipment, strengthening their relationship even in the gym. Ciro Immobile plays with the number 17 on his shirt because it is the same as the day Jessica was born! Jessica is also a big supporter of her husband, and she always takes the opportunity to go to the stadium and cheer for him while he is playing.
Social Media
Jessica is very active on Instagram. She goes by the name – @jessicamelena. As a matter of fact, she recently completed 1m followers on her page. Mostly she posts pictures about her day-to-day life with her family and friends.
She has also done some professional photoshoots that you can check on her account. Jessica loves beaches, and her sexy pictures from vacations have also found a way into her page.
She also has a TikTok account by the name @ciroejessica. But she is not active on Facebook and Twitter.
Children
Ciro Immobile and Jessica Melena are blessed with three children. In June 2013, Jessica gave birth to Immobile's first daughter, Michela Immobile.
A year later, Jessica became pregnant for the second time, and in June 2015, she gave birth to their second child, a daughter, whom they named Giorgia Immobile. In September 2019, the couple welcomed their third child, a son, Mattia Immobile.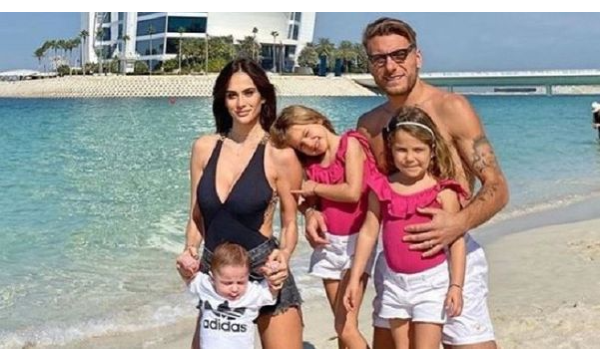 Physical Stats
Italian Instagram Star Jessica Immobile is 30 years old gorgeous girl. She has a perfect body structure with a charming face and a captivating smile. Likewise, she has brunette hair and black eyes.
She belongs to a tall frame height and fit body figure. Hence, Jessica Immobile stands 5 feet 8 inches tall and weighs 62 kg.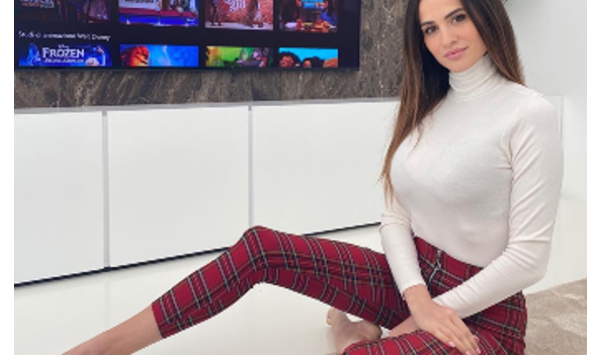 Jessica is also very strict with her diet. Jessica Melena always takes time to exercise, as she is trying to have a healthy lifestyle. Despite the progress of time and her three pregnancies, she boasts a stunning silhouette and super sculpted abs.
FAQs Regarding Jessica Melena
Q. Where do Jessica and Ciro Immobile live?
The Immobile family has settled in a splendid house 4 kilometers from the Olimpico in the capital since 2017 (as reported by Napoli news). According to what transpires on social media, their home is modern: the walls are white, heated by a light brown parquet. The lines are clean and suitable for life with three small children. Any little luxuries exist there. They also have a walk-in closet and a wonderful Christmas tree. Jessica Melena and Ciro Immobile decorated all together!
Q. Who is Ciro Immobile's wife, Jessica Melena?
Jessica Melena belongs to Bucchianico, a small village in the province of Chieti. The famous Italian model and Instagram sensation have also participated in many beauty contests. She is of mixed ethnicity, Italian, Portuguese, and Spanish.
Q. How old is Jessica Melena?
Jessica Melena was born on 17th July 1990, which means that she is 31 making her six months younger than her husband. According to her birthday, Melena's zodiac sign is Cancer.
Last Updated On: December 2023