Have you ever wondered how street players rise and reach the national and international teams? Who is the one who gives them a chance to play at the international level? How do the authorities recognize their capabilities? Only some get an opportunity to try their luck; even some outstanding players need more resources and options to excel in the field. 
To avoid such circumstances, there needs to be a system with the sole role of looking for capable individuals and offering them chances to show their performance. Luckily, there is a system that performs these duties and consists of a team known as the scout team. 
Baseball also has a scout team known as the baseball scout team. To get an idea of the purpose of the baseball scout team and how they perform their duties, stay hooked and read this article till the end.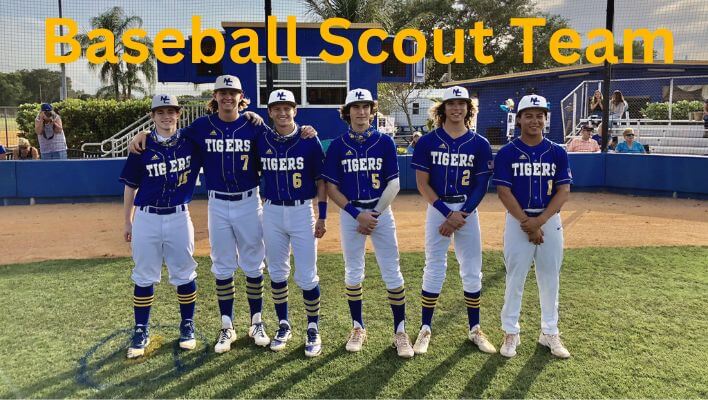 What Is A Baseball Scout Team?
The baseball scout team consists of members who have to keep an eye on emerging talents and people who have the spark to excel in the field and recruit them for the leagues and teams. In baseball, there are three types of teams; the major league, the minor league, and the college-level teams. 
Moreover, a baseball scout team has to search for promising players from different localities and recruit them in other leagues. They keep records of baseball matches at the school and college levels and select good players, offering them various incentives to enter professional leagues and make careers.
Whoever is interested in popular sports and at the same time is good at them wants to excel professionally. An interested person puts in all his effort to make his career and raise enough to make a living from it. These sorts of scout teams help these budding players to make their careers in these fields. 
What Is The Importance Of The Baseball Scout Team?
Scout teams are crucial, may it be any field or sport. So is the case of the baseball scout team, they have a very pivotal role, and the game cannot be upheld enough if there is no emerging talent in it. 
Notably, the scout team searches for new players who can carry on the game's legacy and play at international levels, gaining worldwide recognition for their teams and talent. In addition, the scout team serves as a sound system for recognizing talent from the roots of the country and making all efforts to bring this talent to higher and more recognizable levels. 
It is vital to note that without scout teams, underprivileged people would have limited options to reach more elevated platforms, and the country would also be devoid of good players.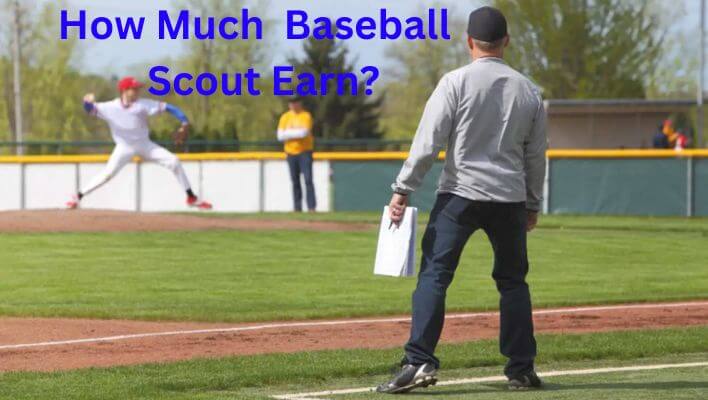 What Duties Does The Baseball Scout Team Perform?
As with any other job, baseball scout team members have specific duties that they must regularly perform to benefit the baseball leagues and teams. Some primary responsibilities are listed below:
The team checks regular records of baseball matches of all schools to shortlist great baseball players.

The team keeps street baseball games in check to identify true talent.

The team members must meet the shortlisted players and their families and explain their opportunities.

They have to make a list of incentives they can offer to the candidate, do negotiations and convince them to enter the professional teams.

Recruit them initially in the college teams and assess their inter-college matches.

Make arrangements for their further training to enter the minor leagues.

Keep a record of their performances and decide whether they can be promoted to the major league.
These were some of the general duties of baseball scout team members. There are three baseball teams, the upper level is the major baseball league, below which the minor baseball league is, and at the end are the college teams. 
At the first level, college teams are made in different colleges, and they play inter-college matches, after which the best players are selected as members of the minor baseball league based on their performances.
The members of minor baseball leagues receive regular professional training and play matches with other minor leagues. The best ones are selected by reviewing the results of small league matches and are shortlisted for the major league. 
There are separate scout teams for major and minor baseball leagues. The small league scout team recruits members from the college teams, and the major league scout team recruits members for the major league from the members of the minor leagues.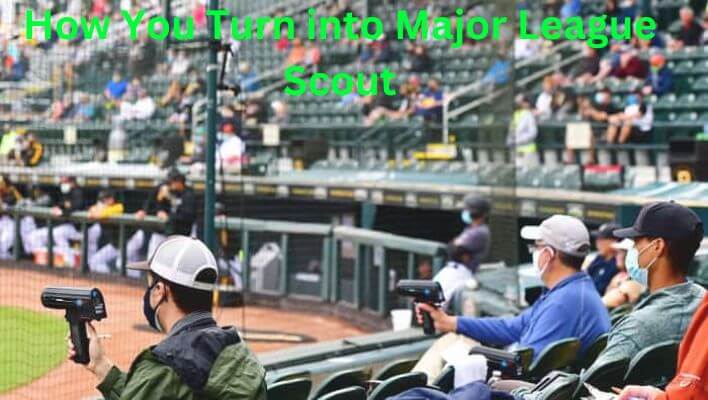 What Qualities Does The Scout Team Look For In Candidates?
The scout team has a role in selecting the best members for their teams, and they need to perform this task very carefully in order to choose the best out of many goods.
The recruitment criteria made by the scout team has a checklist, and only those candidates who fulfill the standard can enter the team. Some things which the scout team looks for in candidates are listed below:
The batting average:

batting average is the statistical term used to describe the performance of batters in baseball, and a good batting average ranges from 0.250 to 0.300 and above.

Interest and sincerity of the player:

many people out there play a game just for entertainment and have no spark to convert their hobby into a career. Such people do not deserve the chance to excel in the field; instead, someone passionate, who will make the team successful, should be given an opportunity.

Bowling/pitching capabilities:

for a pitcher, some characteristics like the spin of the ball, speed of the ball, curvature of the ball, and arm strength are judged.

Fielding capabilities:

in a fielder, his arm strength, accuracy, awareness, and mechanics are assessed.

Batting capabilities:

in batting, the power and impact force, the hand speed, etc., are assessed. Further, the batter's speed is assessed because he has to run from base to base, for which good speed and stamina are required.

Age

: individuals who fit in the age limit for the game are preferred.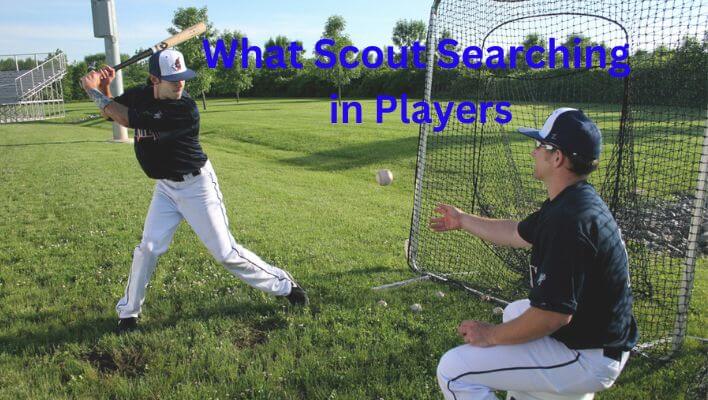 Types Of Baseball Scout Teams
There are three levels of scout teams, just as there are three levels of baseball teams. Major league scouts recruit players for the major league, minor league scouts select members for the minor league, and college level scouts choose members for the inter-college matches.
How Can One Become A Part Of The Scout Team?
There are two ways of entering a baseball scout team, one has to start playing baseball and make a career, followed by coaching, then into scouting, but this is a long process and unpractical. in addition, the other way is to study sports management and earn a bachelor's or master's degree and look for internship opportunities in the leagues. 
On entering the scouting career, seats in college scout teams are offered, after which opportunities to join minor and major league scout teams are offered, and one can flourish in this career onwards. 
Recently, candidates with a sports management degree have been preferred over baseball players as scouts because they have more knowledge of management and recruitment and basic baseball rules and tricks.
How Much Do Baseball Scout Team Members Earn?
Baseball scout team members receive different wages depending upon their success. Some high-level scouts earn around $70k per year, average scouts earn $40-50k per year, and low-level scouts earn about $20-30k per year.
Final Words
Scout teams are made for nearly every game, including baseball. A baseball scout team is a committee of members hired to hunt emerging talents throughout the country and recruit and train them for professional leagues and teams. 
Precisely speaking, they select members for the major league, minor league, and college teams. In this way, no talent is wasted, and every capable person is recognized and given a chance to flourish in this game and make his career. 
In short, the baseball scout team members search for the best players and convince them with many incentives and programs to enter the professional teams and help win international baseball matches.
With scout teams, recognizing talent would have become more accessible, and the teams would not have been deprived of good players.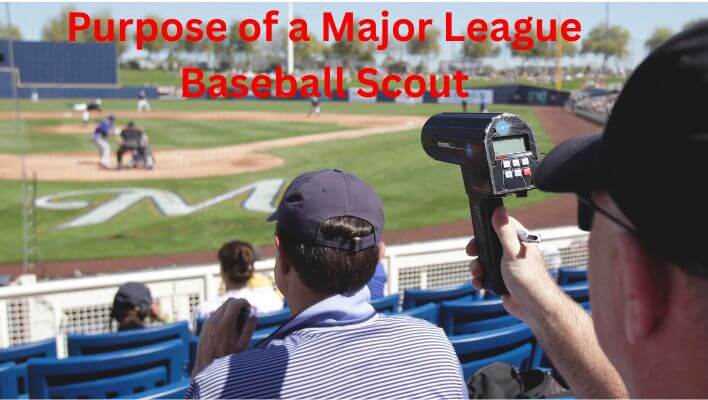 FAQs
Q. What is the purpose of a baseball scout team?
The baseball scout team has to look for emerging talent and good players and to recruit them professionally for different leagues, allowing them to make their career in baseball.
Q. How many different types of baseball scout teams are found?
There are three levels of baseball scout teams. Precisely, the top level is the major league scout team recruiting members for the major baseball league, followed by the minor league scout team, which performs recruitment for minor baseball leagues. Ultimately, a college scout team keeps an eye on school and college baseball players.
Q. What do scout teams look for in players?
Scout teams look for batting average, batting power, running speed, pitching speed and spin characteristics, fielding mechanics, age, and interest in the game.
Q. How can one become a member of the baseball scout team?
To become a part of the baseball scout team, a degree in sports management is required, which provides the person with knowledge of management and recruitment in addition to basic baseball knowledge.