If you're trying to get started with darts, then we've brought you all the basic dart games you should know. These games are worthy for all beginners as they are easy to grasp. Besides, many skilled dart games are reserved for professionals.
So, you need to climb the ladder of skills and try new games of darts as your prowess increases. However, there are many dart games also available that even a beginner can play with ease.
We'll help you go through these dart games in the easiest possible way, and you will be able to learn and grasp the basics of these dart games. These basic dart games help you polish your dart playing skills for sure.
The Basic Dart Games Around The World
We have recently ranked the top-rated dartboards and also the best dartboard cabinets. However, you need to understand all the games you can play on dartboards. So, without wasting further time, let us get deep into today's topic about basic dart games.
This is one of the simplest dart games on our list, and the game is suitable for all types of players acquiring different skills. It is easy to learn at the same time as well. Players are to achieve the target in order to steal the win. You can even play it on some high-quality magnetic dartboards as well.
Match's target is determined in the beginning, so both players try to achieve it. Players strike with three darts with each passing turn to attain the target. The game is easy to play and comprehend for all basic players.
This game is widely known for its simplicity. It's one of all the basic dart games you should know on our list. The players go around the board in sequence to meet their goals. Scoring is a simple numeric sequence that makes it a significant part of your dart training sessions.
Just have some top-quality electronic dartboards on your side to easily count the scores and get started. The game is highly enjoyable with more participants. Players start from the first number and go all the way up to 20, and you move up by hitting a number. This way, players go up to the final target and win.
Here's another basic dart game that is similar to the world darts game. It is really simple to grasp, but players will experience a twist this time. Also, the game functions quickly and doesn't require a lot of time.
Players throw three darts per turn as usual. You can even use top-quality soft-tip darts as well. This game demands players to hit one time to each number, so they may start from 10 to 20. Players that miss the target number with their turns fall back one number.
If they are on the 18th number, then they'll get back to 17 as they have lost a target. This game brings great strategy upbringing your darts experience.
Try this one of the easy dart games with the name "Castle dart." You are to build a castle that requires 15 bricks. The game starts as the players hit the dartboard to select the target number. Players have to build up their castle in order to win the game.
Every player picks a number by hitting on the dartboard with a non-dominating hand. The number they hit with their non-dominating hand will become the target.  If a player strikes a single area of the number, then they earn one brick.
In case they hit the double and triple areas, then they earn two and three bricks consecutively. So, players try to hit the maximum part of the target number to build the castle first. However, this game needs a lot of practice. And to do that, you must have some budget-friendly dartboards for practice to achieve perfection.
Try out another very famous dart game that brings great strategy. Players try to throw their darts in sequence from 1 to 20. This game is also round the clock marking its similarity with around the world.
This game awards every player with nine lives, as the name suggests. If a player misses hitting the target number with all three darts, then they lose a life. Loss of life is very crucial to take a lead in the game.
Players can score more and more to improve their chances of victory. And for that, you do need to have top-rated darts for beginners on your side. Those players losing their all lives will be out of the game and lose eventually. So be sure to hit the exact number to keep your winning chances alive.
You're looking at another popular darts game that comes with a twist. The game allows more than two participants to improve the competition. Players are to choose the number they wish to record.
The players are to hit the number at the start. Then, they are to select a row in order to record the score of players against selected numbers. The score goes live as a player hits the number he's supposed to hit.
On the other hand, players missing the target will have their passing points divided by two. So, players are to maintain their winning chances by avoiding missed hits on the dartboard. The player with the most points or scores will become the winner.
This game is one of all the basic dart games you should know. It lets you experience another basic dart game that can be played with more than two players. The player's hitting placement determines the order of the players to the bull. This game determines the player's orders as well.
The game starts with the players hitting a random shot. This shot must be random and can strike at any part of the dartboard. And then begins the real action of the game. Players are to hit the same spot where they have hit first.
The players will be given three to five lives in the game. If they don't strike the same spot, then they lose lives ultimately. But to achieve such a feat, you definitely need to have some professional-grade steel-tip darts. So, the players standing alone with the most lives are going to steal the victory.
FAQs Regarding Basic Dart Games
Q. What games can you play on a dartboard?
There are several games that you can on a dartboard few of them are; 180 Around the Clock, Standard 701, 501, 301, Chase the Dragon, Cricket (Wickets & Runs), Fives, Hare & Hounds.
Q. What is the most popular dart game?
Among leisure and entertaining dart games, cricket is the most common and popular. If you want to close the number, you need to get three of each. A triple, a double, or three singles will help you achieve this goal.
Q. What is the easiest dart game to play?
501 is a simple and good dart game for beginners. You can play this dart game anywhere and anytime if you know the basic rules. Additionally, high-scoring areas are also highlighted, along with doubles.
Q. Is dart a target game?
In darts, feathered darts are thrown in a circular target field with numbered spaces. In the 19th century and in the 20th century, English inns and taverns became popular with the game.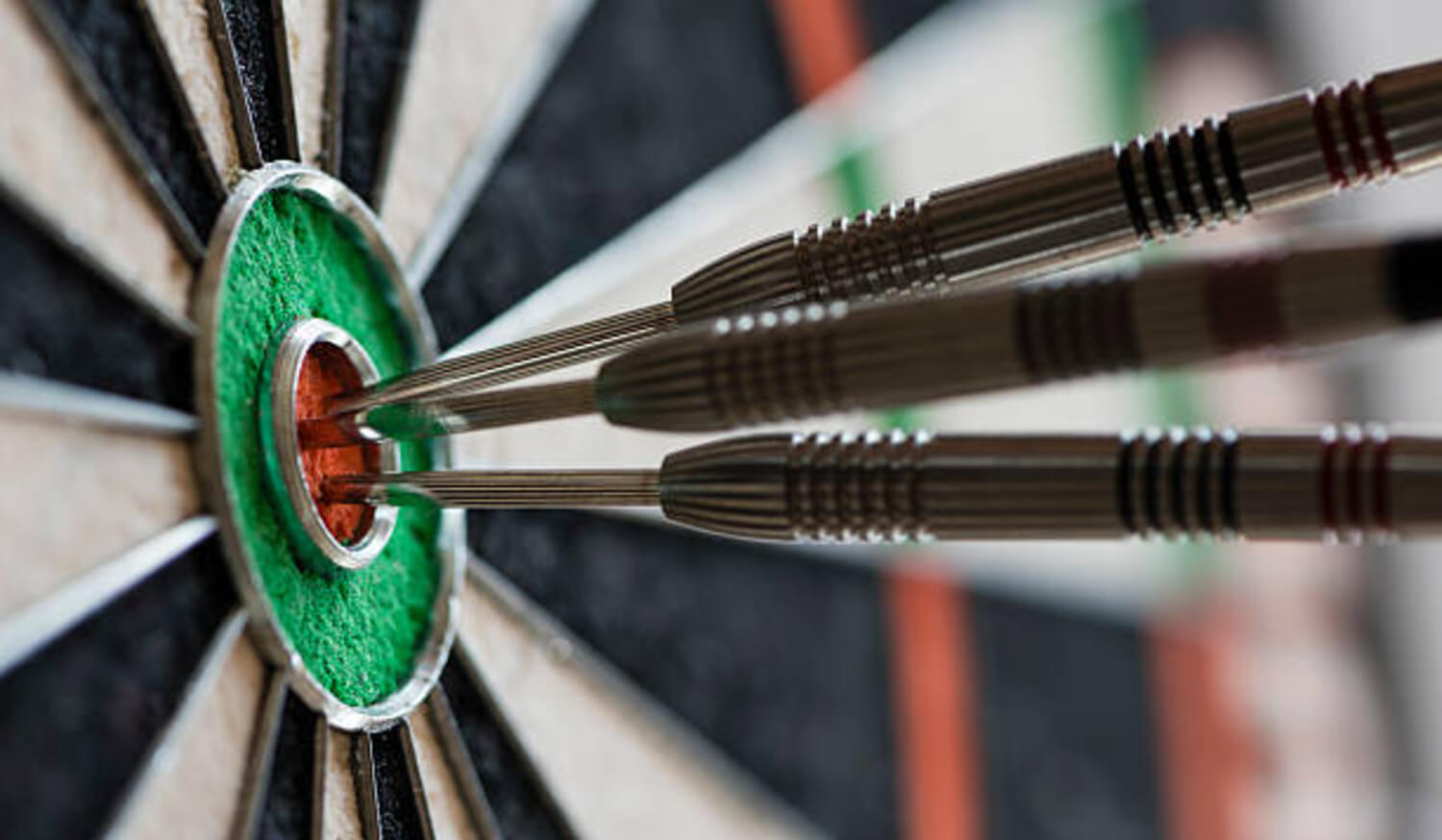 Final Words
Darts are an obsession for some people. It's hard to keep track of all varieties of this game, offering maximum fun and strategy. In the above discussion, we mainly discussed the dart games that everyone can enjoy.
There are many dart games that beginners might not comprehend in the first place. So it was important to talk about those simple dart games that beginners would love. All these games build your strategy and improve your overall style.
As these games are simple, players will be able to practice and make improvements. Hence, all the above dart games deliver variety and fun with the incredible convenience of learning.