Most beginners don't understand which dart type to select for their game. So, we have brought you the steel tip vs. soft tip darts comparison. This comparison will help you give the key disparities between these darts.
Steel tip darts are heavier in comparison with soft tip darts. The steel darts are in practice from the very beginning of the darts game. Most professional players also choose steel tip darts for better accuracy and weight. At the same time, many players recommend soft tip darts.
Some players prefer steel tip darts for their playing style; both types are in practice for different playing styles. On the other hand, soft tips suit many players to their natural playing styles. Therefore, it's very important to understand the differences between steel tip and soft tip darts.
Steel Tip Vs. Soft Tip Darts – The Battle of Supremacy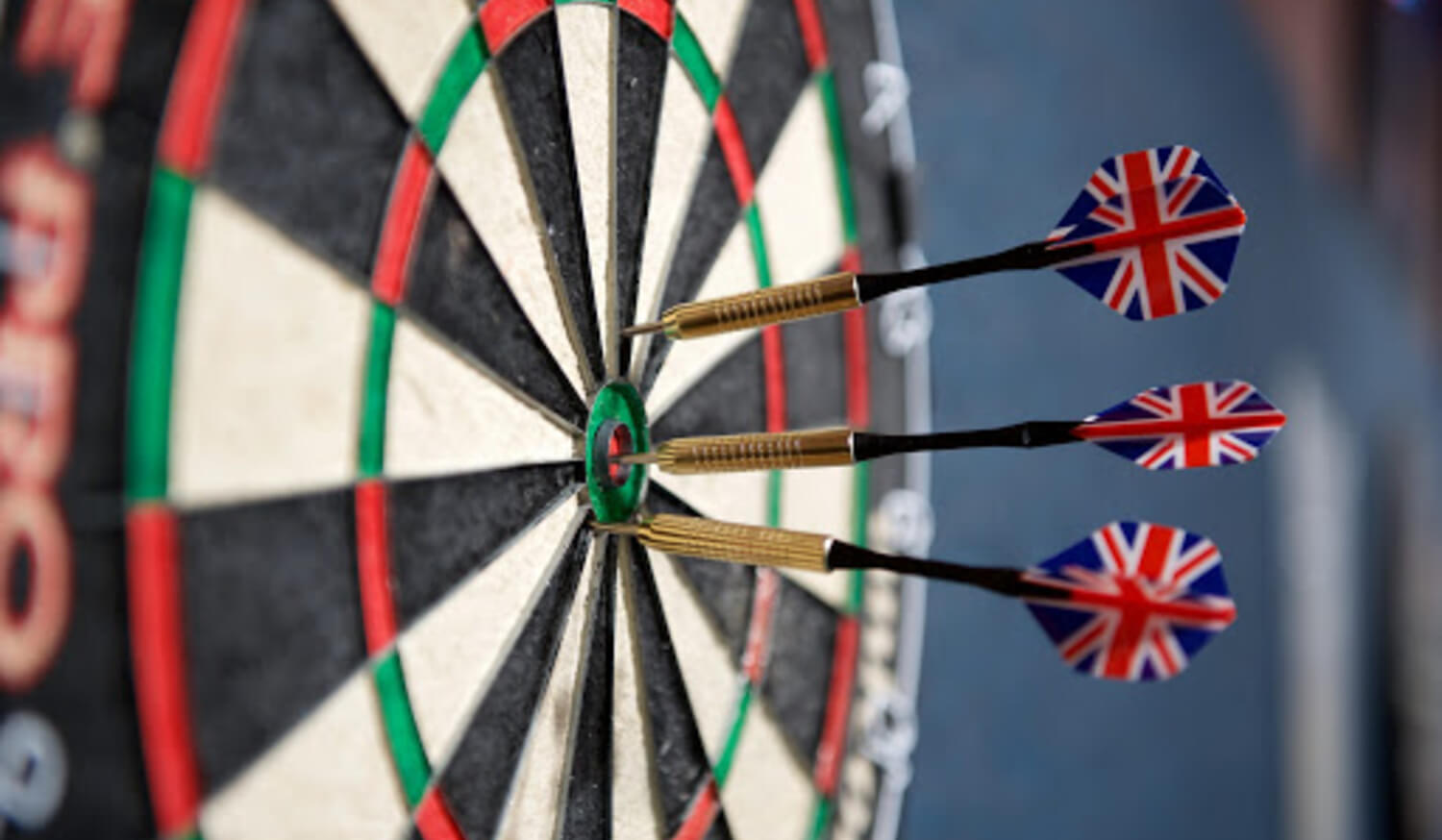 The steel tip darts are the most versatile out of the two in comparison. These darts have been around for a really long time now. Basically, they were the first to bring this excellent game up. Steel tip darts are heavier than their counterparts.
If we look at the average weight of these darts, we find them heavier than soft darts. They weigh around 20-30 grams which gives them a decent weight to aim and throw. The heavier weight promotes excellent accuracy when throwing.
Most beginners are in confusion when they are choosing the dart types. Steel tip darts are highly durable in comparison with soft tip darts. Also, steel darts are highly responsive to natural throw movements. However, these darts work well with high-quality dartboards only.
It's an alloy of carbon and iron that are well-known for its strength. The tip strength has natural improvement fixes, so players don't face hard times with throws.
There's another great thing about this dart type. The steel tip darts are driven by strength and control. These darts never bend even when they are thrown with a maximum value of strength.
Benefits Of Steel Tip Darts
Steel tip darts are highly versatile when it comes to accuracy in the game. This game's foundation lies mainly in the accuracy and precision of the shots. The darts we see now are way different than the spears from the extremely beginning.
The steel tip darts have their design inspiration from the super initial darts phase. They come with a weightier structure that helps them find the exact target. So, steel tip darts remain a signature component of the dart game.
Steel tip darts are highly durable at the same time as well. They bring about a solid construction that marks all high-quality standards. These darts won't miss their target, so you are not going to see miss-hits.
They sustain quality with time, so you are not going to see bending issues with these darts. Besides, if you can use some high-quality dartboard cabinets, these darts will stay much longer.
Downsides Of Steel Tip Darts
Steel tip darts are not suitable for children because a miss-hit can result in an injury. The new modern dartboards don't support conventional steel tip darts. So, players can't experience technology with steel tip darts.
Besides, you also need to have professional-grade dartboard backings to keep your walls and furniture safe from errant throws.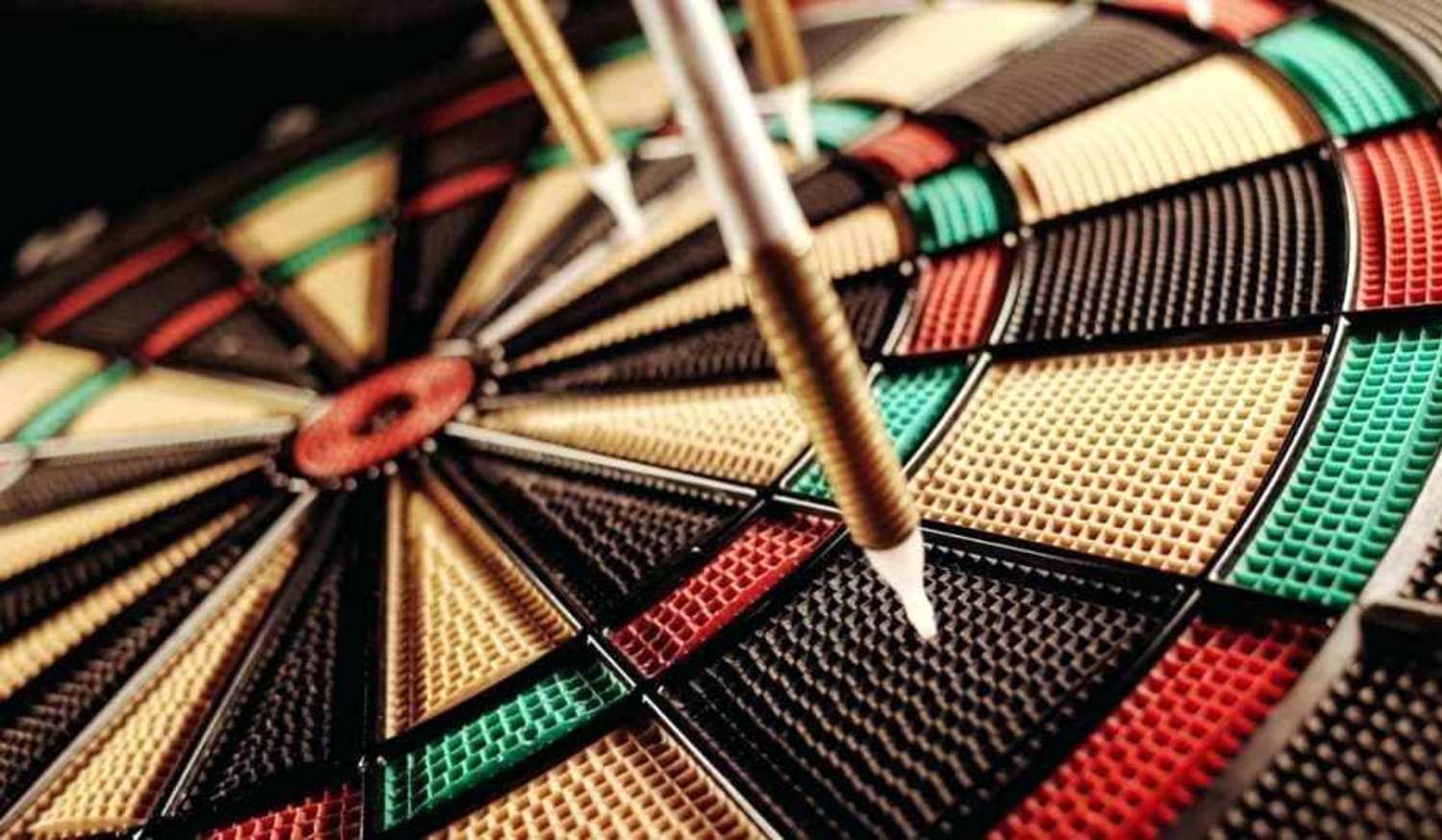 The soft tip darts could be the safest choice for dart players. As the name calls it, they are made out of molded plastic materials. Molded plastic gives it a very flexible profile bringing a safe darts experience. And these darts go perfectly well with top-quality magnetic dartboards as well.
In comparison to Steel-tip vs soft-tip darts, soft-tip darts are more lightweight. The lightweight profile might not be the exact choice for better aiming capability. There are chances that the soft tip darts stray from their target.
The trend of soft tip darts is on the hike recently because of its wide modern uses. Soft tip darts are compatible with electronic dartboards, unlike steel tip darts. So soft tip darts have extensive uses on modern dartboards.
Modern dartboards operate automatically and are better driven when these darts. In addition, these darts are super safe when it comes to usage. Players can safely recommend these darts for kids' usage without a problem.
So, if you're a steel tip dart player, then you will need to practice playing with soft tip darts. It requires a great amount of time to become familiar with the soft tip darts. You might also have to learn its compatibility with your playing style. Moreover, players can expect more miss-hits than ever with these fragile darts.
Benefits Of Soft Tip Darts
In steel tip vs soft tip darts comparison, soft tip darts are highly safe to use. They are the darts that every beginner can try. So, you can definitely consider these as the best darts for practice as well. They have a lightweight design and plastic molded construction, so they are kid-friendly as well.
Players can now enjoy digital dartboards with soft tip darts. There's no way that these darts will result in injury, even if there's a miss-hit. Therefore, players can experience a fine blend of technology and conventions together.
Downsides Of Soft Tip Darts
Soft tip darts can divert from the target under concentration because of lighter materials. So, players can expect more miss-hits with this type of dart. Soft tip darts aren't the best when it comes to accuracy. However, you can use some top-quality dartboard stands to adjust the height thus reducing the chance of errant throws.
Players will no longer experience the same dart pleasure with these soft tip darts. Moreover, you can't really trust these darts for the all-important matches. They don't offer the same strength and precision as the steel tip darts.
FAQs Regarding Steel-Tip Darts Vs. Soft-Tip Darts
Q. Is Soft tip darts easier?
It would be best if you always had spare soft-tip darts in your possession at all times because the soft-tip darts damage much easier than steel tips. As the name refers to soft tip dart, it is soft, and it can break easily and quickly.
Q. Can you put steel tips on soft tip darts?
Darts with steel tips have sharp points, and darts of this type are traditional. Often, plastic dartboards come with inserted electronics, so soft tip darts were designed for them. The steel-tipped dart is not suitable for an electronic dartboard, as the way the soft-tipped dart is not ideal on a regular dartboard.
Q. Are soft tip darts any good?
If you are playing with a soft tip dart, then the risk of injury is minimal. Soft tip darts are perfect for digital dartboards, which is their most significant advantage. You can even keep score on these electronic dartboards as they have different games.
Q. What is a good weight for steel tip darts?
The most popular weight for steel tip darts is between 20 to 26 grams, though some players succeed with a heftier weight dart. As a good starting point, we recommend purchasing steel tip darts weighing 24 to 26 grams.
Q. What dart weight do pros use?
The average weight of darts used by pro dart players is 22 grams. Thrown darts that are heavier travel straighter.
Q. Which one is more suitable between Steel-tip and soft-tip darts?
The question still remains in its place. There is no simple answer to this particular question. You see, both dart types have their benefits and flaws altogether. So, recommending one dart type on another will not do any justice.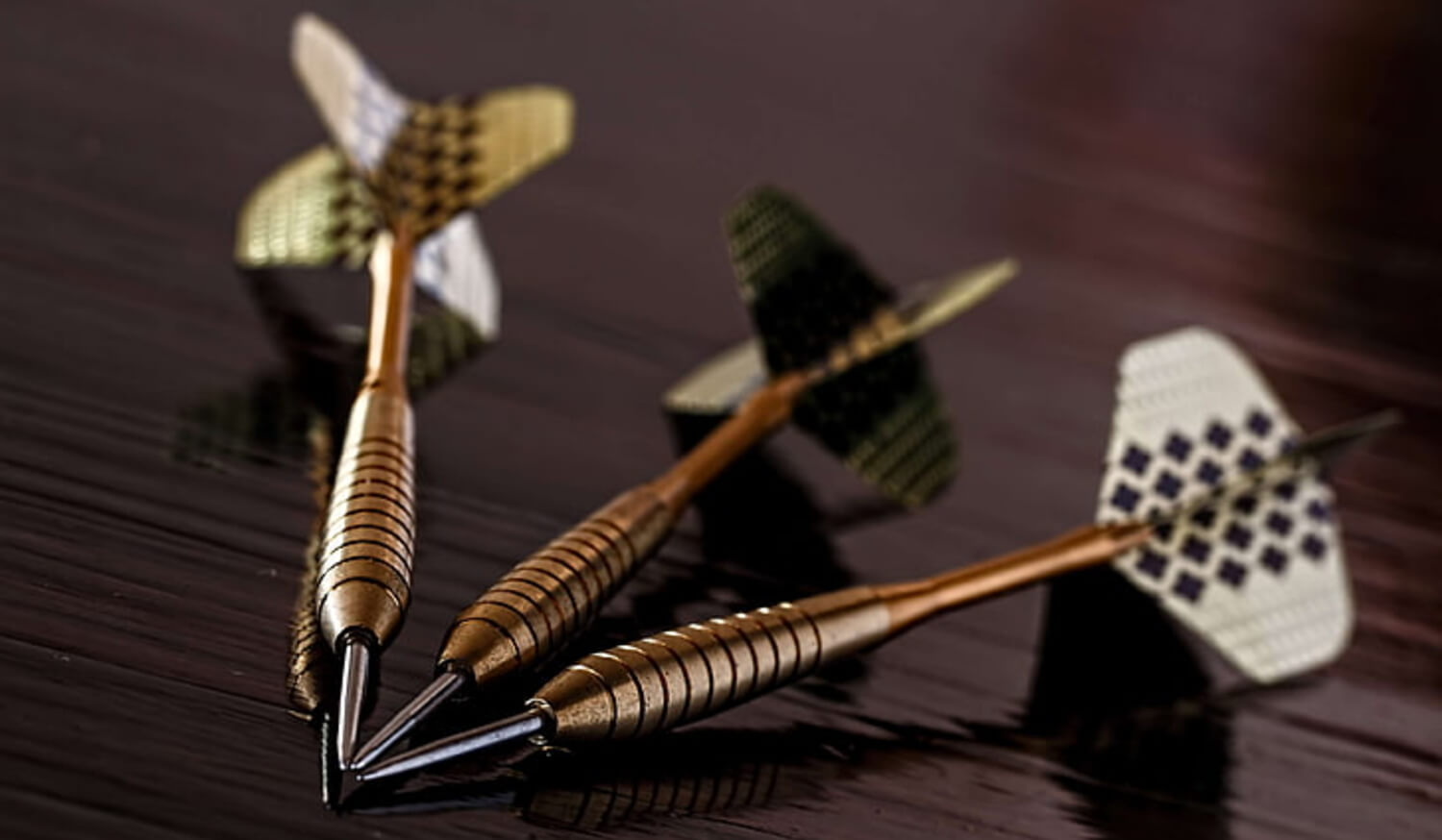 Final Words
So, it comes down to the players for selecting between the soft tip and steel tip darts. Each dart goes with a player's body functioning or playing style. Some players prefer soft tip darts as they play lightweight darts better.
Before choosing, players must demonstrate which dart is going to serve them perfectly. This will help them pick the exact dart that they have been waiting for.