A coach can indeed change the outcome of a match significantly, but every successful team also has a stellar manager. The best coaches in the football world have been recognized with the Ballon d'Or award since 2010, when FIFA started giving them awards. Besides their club football counterpart, there are many best coaches of international football who have already received this prestigious award.
However, strong visions and the right type of coaching take effort, but it is more difficult to prepare a team for an extreme level of performance.
Because of that, every exceptional team needs an extraordinary coach who has qualities of leadership, ethics, reputation, and experience. These are those characters who make them the best coaches ever.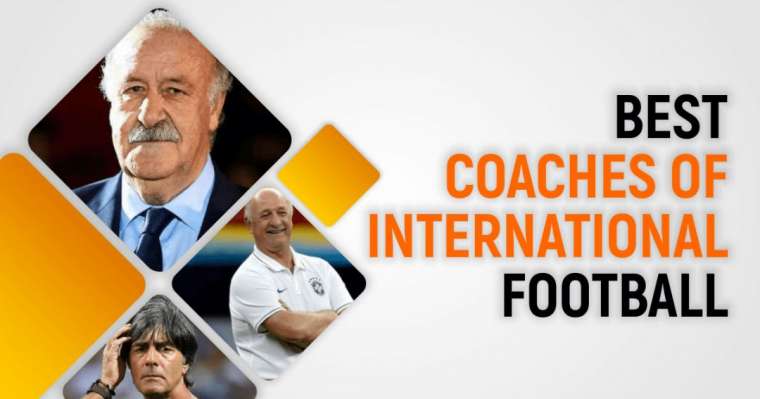 Best Coaches Of International Football | 2023 FIFA Ranking
We have recently ranked some of the most successful football managers in club football. But yes, this saga remains truly incomplete without knowing who is the greatest football coach of all time. So, without further ado, let's dive deep.
10. Arnar Vidarsson | Iceland (2020 – Present)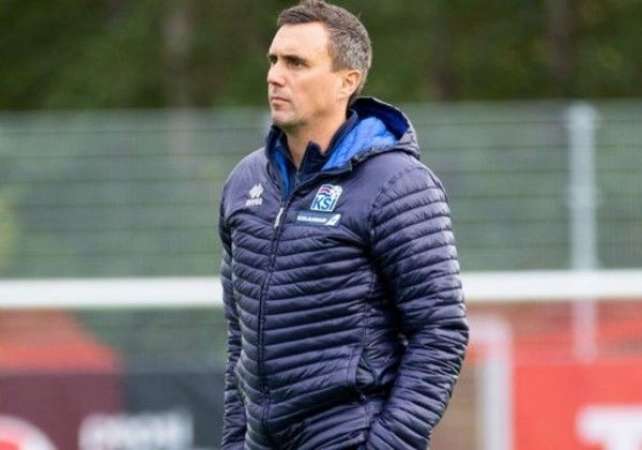 An Icelandic football coach and a former professional footballer, Vidarsson started his footballing journey in 1996 while playing as a midfielder for FH. After spending a season with FH, he transferred to Lokeren Club in Belgium, where he played until 2006. And now he has been managing the Icelandic national side since 2020.
A year after retiring from professional football in 2014, he was appointed assistant manager at Cercle Brugge Club. A year later, he was given the position of head coach one year later. From 2015 until 2019, Arnar managed Lokeren Club after resigning from Cercle Brugge Club in 2015.
Throughout his career as a player and as a coach, he has proven himself to be one of the finest athletes and coaches in the history of football. Team management is one of his most outstanding skills, as he prepares the team on and off the pitch with remarkable skills.
And for all those qualities, Arnar holds the 10th position in this year's ranking for the best coaches of international football. Besides, he is now also counted among the richest coaches in sports.
Bonus: What Are Caps In Soccer? Definition, History, & Stats
9. Vladimir Petkovic | Switzerland (2014 – 2021)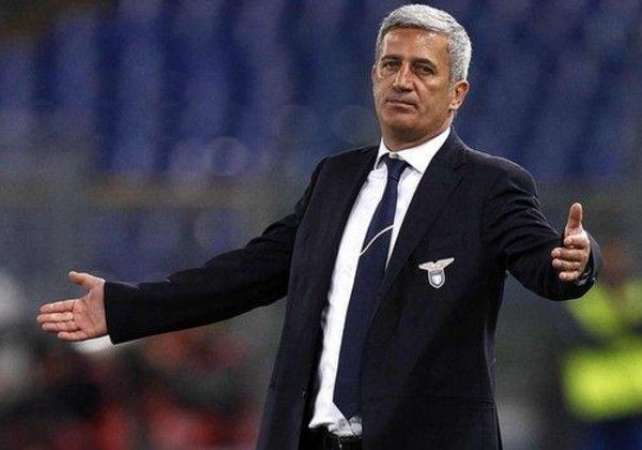 Bosnian-Swiss former football player Vladimir Petkovic last coached the French side Bordeaux. He started his career as a football player in Ilidza when he was just eleven years old. He played as a midfielder and had amazing skills. But he is mostly known for his stint with the Swiss team.
As part of the Sarajevo team, Vladimir won the Yugoslav First League in 1984-85 for the first time. After his retirement as a professional football player, he began his journey as a manager in 1997.
He first managed Bellinzona. And later on, he kept managing several richest football clubs around the globe. While managing Malcantone Agno in the 2002-03 football season, his team won the league. Lazio also won the Coppa Italia Cup in 2012 under his guidance.
The fact that he comes from a very educated family explains why he is so disciplined and has good manners with his team. And needless to say, Vladimir is now counted among the greatest international football coaches of this era.
8. Luis Enrique | Spain (2019 – 2022)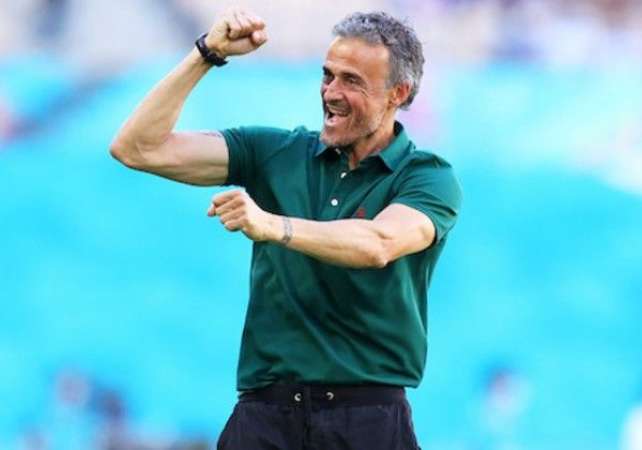 Former Spanish footballer Luis Enrique last served as the manager of the Spanish national football team. A versatile player, Luis Enrique Martinez Garcia, was a midfielder who had brilliant tactics to outrun his opponents.
As a player, he won the La Liga Breakthrough Player in the 1990-91 football season. He then became a part of the 1696-97 ESM Team of the Year, which gave him a boost toward his future success. But the biggest award came in his life when he became a part of the FIFA 100.
After retiring from professional football, Luis started his managing career in 2008 with Barcelona B. After coaching them for three seasons; he moved to AS Roma for a single season in 2012. Barcelona was extremely fortunate in the years 2014 and 2015, all thanks to Luis Enrique's management.
Barcelona won back-to-back La Liga, Copa del Rey, Supercopa de Espana, UEFA Champions League, UEFA Super Cup, and FIFA Club World Cup awards. After taking a break from club football, he joined the Spanish side to coach them. And now, he deserves 8th place in our exclusive ranking of the best coaches of international football.
7. John Van't Schip | Greece (2019 – 2021)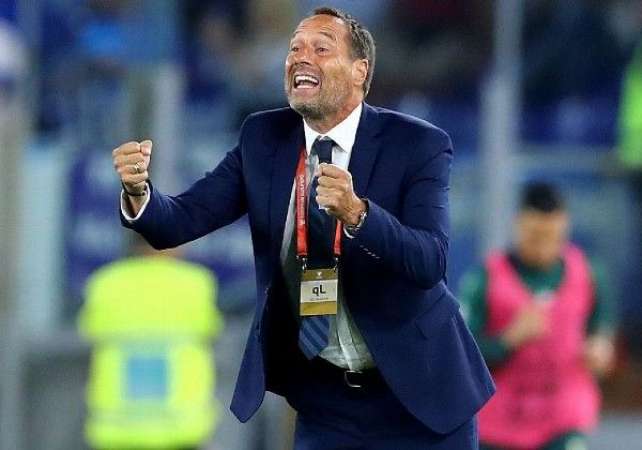 Former Dutch-Canadian international footballer John Van't Schip started his football journey as a Winger in 1972. John played for Ajax and Genoa and won four UEFA Cups for them. He then won two European Cups and Winners Cups as well.
While playing for the Dutch national squad, he helped the team secured the European Championships in 1988. After saying goodbye to his career as a footballer in 1997, he began managing the Ajax Youth Academy.
He remained the head coach for the academy for 4 consecutive years. He then managed the Melbourne Heart between 2010 and 2012. And then, he started coaching Guadalajara Club for a single season. Under his guidance, the Melbourne City squad won the FFA Cup in 2016.
John last served as the coach of Greece from 2019 to 2021. And without any surprise, he now holds the 7th position in our list of the best coaches of international football.
You May Like: How Big Is A Soccer Field? Detailed Answer With Dimensions
6. Senol Gunes | Turkey (2019 – 2021)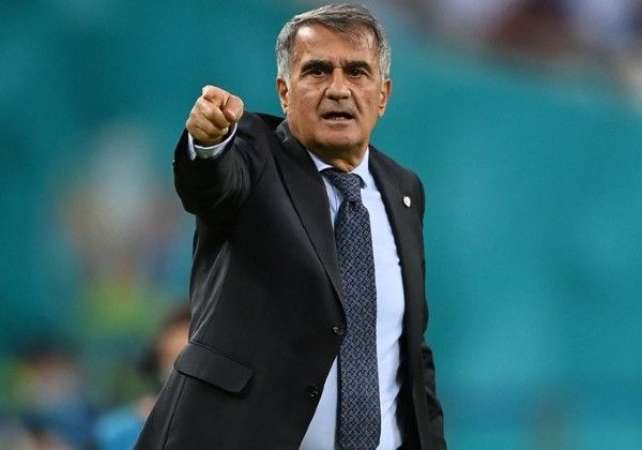 Turkish football manager Senol Gunes is widely dubbed as the best football coach in the world in 2023. Before he started his managing journey, he played as the goalkeeper for the Erdogdu Genclik team. During his playing career, he won 6 Super Lig, 3 Turkish Cups, and 3 Turkish supper Cups for the Trabzonspor club.
After bidding adieu from professional football, he started his coaching journey as an assistant manager with the Trabzonspor Club in 1988. But after a single season, he moved to Boluspor in 1989 and remained there for three consecutive seasons.
Senol has managed more than 10 clubs in his active coaching career now. Currently, he is managing the Turkish side, Beşiktaş. Senol helped the Turkish side to win the FIFA World Cup and FIFA Confederations Cup in 2002.
All his achievements and phenomenal career make him one of the best FIFA football coaches, and he also deserves the 6th spot among the best coaches of international football.
5. Franco Foda | Austria (2018 – 2022)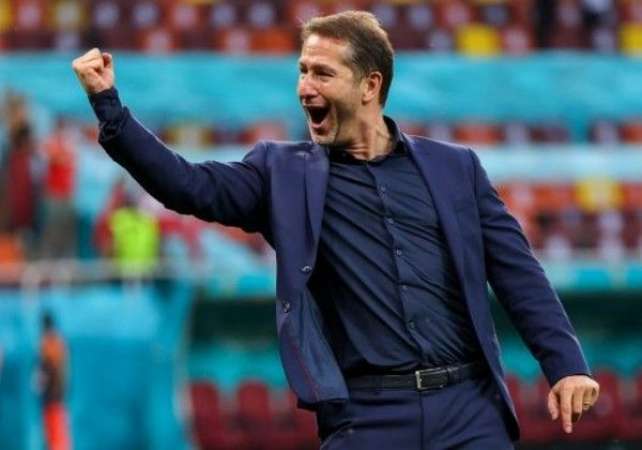 A former footballer, Franko Foda, started his career in 1987 against Brazil. He was a top-rated football defender during his playing time. Following the completion of his playing career, Franko began his managing career in 2001. He began his coaching career by managing Sturm Graz. Now, he last managed the Austrian national football team and FC Zürich.
Between 2001 and 2017, Franko coached most of the time at SK Sturm Graz, an Austrian association football club. In the meantime, he was the manager of FC Kaiserslautern for only one year.
In 2018, Franko moved to Austria and has been coaching that team till 2021. Immediately following the defeat of Ukraine, he expressed his desire to write history with unwavering confidence. His deep blue eyes make him more attractive and robust.
At FC Kaiserslautern, Bayer Leverkusen, and Sturm Graz, he won many titles as a player, including two DFB-Pokal Cups, the Austrian Football Bundesliga, the Austrian Cup, and the Austrian Supercup. Franco also won two prizes while managing Sturm Graz Club; the Austrian Cup and the Austrian Football league. For sure, he is one of the best coaches in international football.
4. Valeri Karpin | Russia (2021 – Present)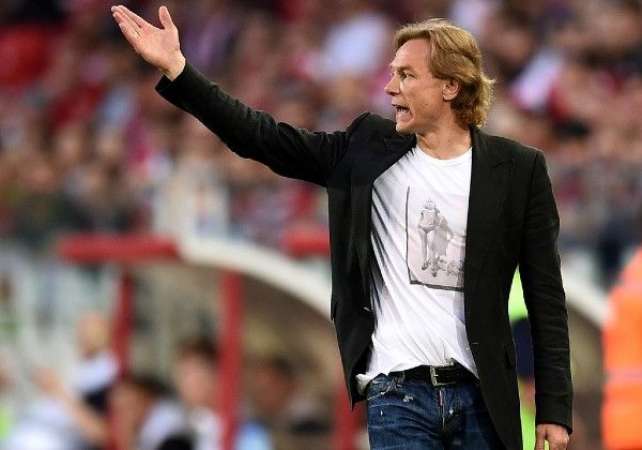 A Russian football manager, Valeri Karpin, started his career as a footballer in 1986. He was widely dubbed as one of the best football midfielders of his time. Karpin had been playing for Sport Tallinn Club for 2 years. After that, he joined CSKA Moscow for a single season.
He then moved to Spartak Moscow Club, where he played for 4 seasons consistently. After Spartak Moscow Club, he played for 4 more clubs, and then he announced his retirement in 2005. His enthusiasm for football never waned.
The very first club he managed was Spartak Moscow, which he managed for 5 years. After that, he managed Mallorca from 2014 to 2015. He also coached Torpedo Armavir Club for a single season. Currently, he is managing the Rostov Club and also the Russian National football team. And surprisingly, Karpin is holding for different nationalities Estonian, Soviet, Spanish, and Russian.
He has won many awards for different clubs, including two for Spartak Moscow. Karpin helped the side to bag the Club Russian Top Division title and the Russian Cup. He also won UEFA Intertoto Cup and Copa del Rey for Celta. And now, he has established himself as one of the greatest managers in international football.
3. Roberto Martinez | Portugal (2023 – Present)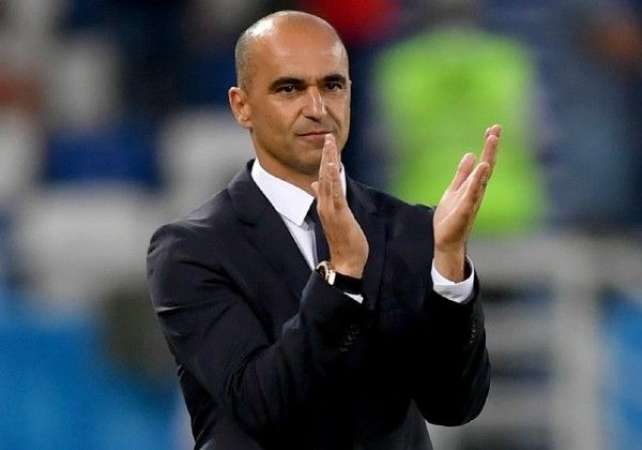 Former football player Roberto started his playing journey at the age of nine as a defensive football midfielder in his own hometown Club CF Balaguer. At the beginning of his career in football at Real Zaragoza, he won Copa del Rey. In his very early career, he won Football League Third Division and Football League Trophy.
He was a very focused and determined player. As soon as he finished his playing career, he started managing teams, where he was really beneficial. The very first team he managed was Swansea City in 2007-2009.
After coaching Swansea City for two years, he moved to Wigan Athletic in 2009, where he kept coaching for four seasons till 2013. He then started coaching Everton till he moved to Belgium in 2016. He joined the Portuguese side recently this year. Throughout his management career, he has proven to be a very sharp, intelligent, and well-trained manager.
Roberto won 3 awards while managing three different clubs Football League One for Swansea City, FA Cup for Wigan Athletic, and FIFA World Cup for Belgium. His achievements are enough to make him the greatest international football manager.
Read More: Ideal Soccer Ball Weight And Pressure – A Detailed Guide
2. Joachim Low | Germany (2006 – 2021)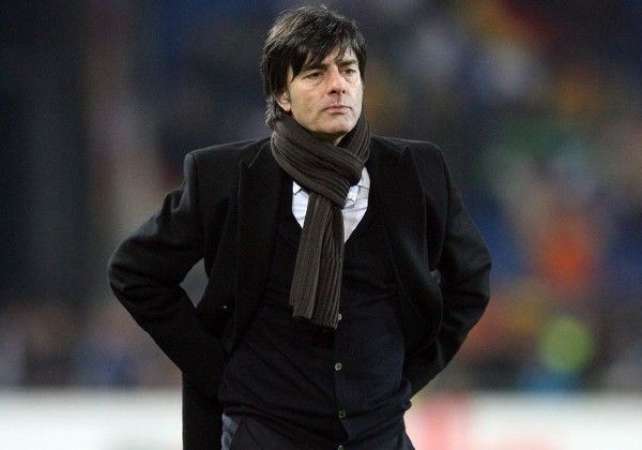 Joachim is a former football player who started his playing journey in 1978. As a successful coach and a deeply philosophical individual, he is more than what his outward appearance suggests. However, he is regarded as one of the fittest male athletes of his time by most of his fans.
He is now coaching German football since 2006. It was the most adorable moment for his fans and team when he won the FIFA World Coach of the Year award in 2015. And a year earlier, he won the FIFA World Cup prize for his national team and for his country, which made him and his team very proud.
In 2017, Low helped Germany to defeat Chile to win the FIFA Confederations title for the first time in the tournament's history. During the DFB era, Low held the highest winning percentage, with 70 victories out of 103 matches.
Low used to treat the players as his own, and he made them amazing performers above all else. And now, several football pundits believe that he made some of the greatest footballers of all time.
1. Roberto Mancini | Italy (2018 – Present)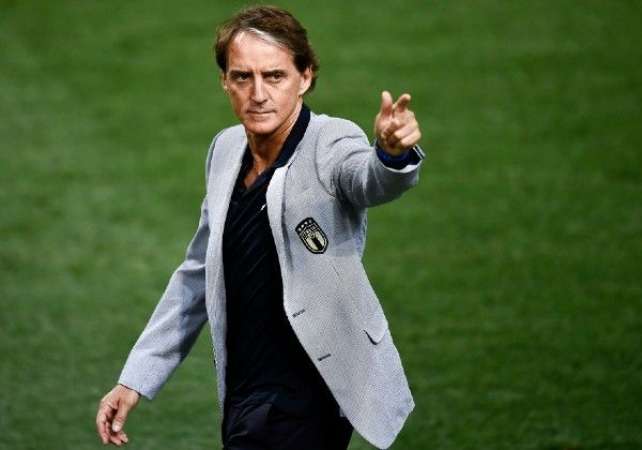 Roberto Mancini, an ex-footballer, has been the national football coach of Italy since 2018. During his playing journey, he was a deep-lying forward. Besides, several pundits also dubbed him as one of the best football forwards of his time.
Roberto has won Guerin d'Oro during his playing time. He also won Serie A Footballer of the Year in 1996-97. Roberto is also the owner of these three awards: Serie A Italian Footballer of the Year, Golden Foot, and Football Legend, which he won during his playing time.
And after retirement from professional football, he joined Fiorentina as a coach in 2001. He managed that club for one year. He left Fiorentina and moved to Lazio in 2002, where he managed the club for two years. Later on, he kept making legends in different clubs like Inter Milan, Manchester City, Galatasaray, and Zenit Saint Petersburg.
While managing Manchester City, he also won three trophies: Premier League, FA Cup, and FA Community Shield. Italy won the UEFA European Championship under his coaching in 2020. His achievement made him the greatest international coach in football history. And he surely deserves the top spot in our list of the best coaches of international football.
Final Words
So, these are all folks! If you have any suggestions for this list of best coaches in international football, feel free to drop your feedback in the comment box below. And stay tuned to our site to stay updated about the sports world.
Best Coaches Of International Football | 2023 Infographics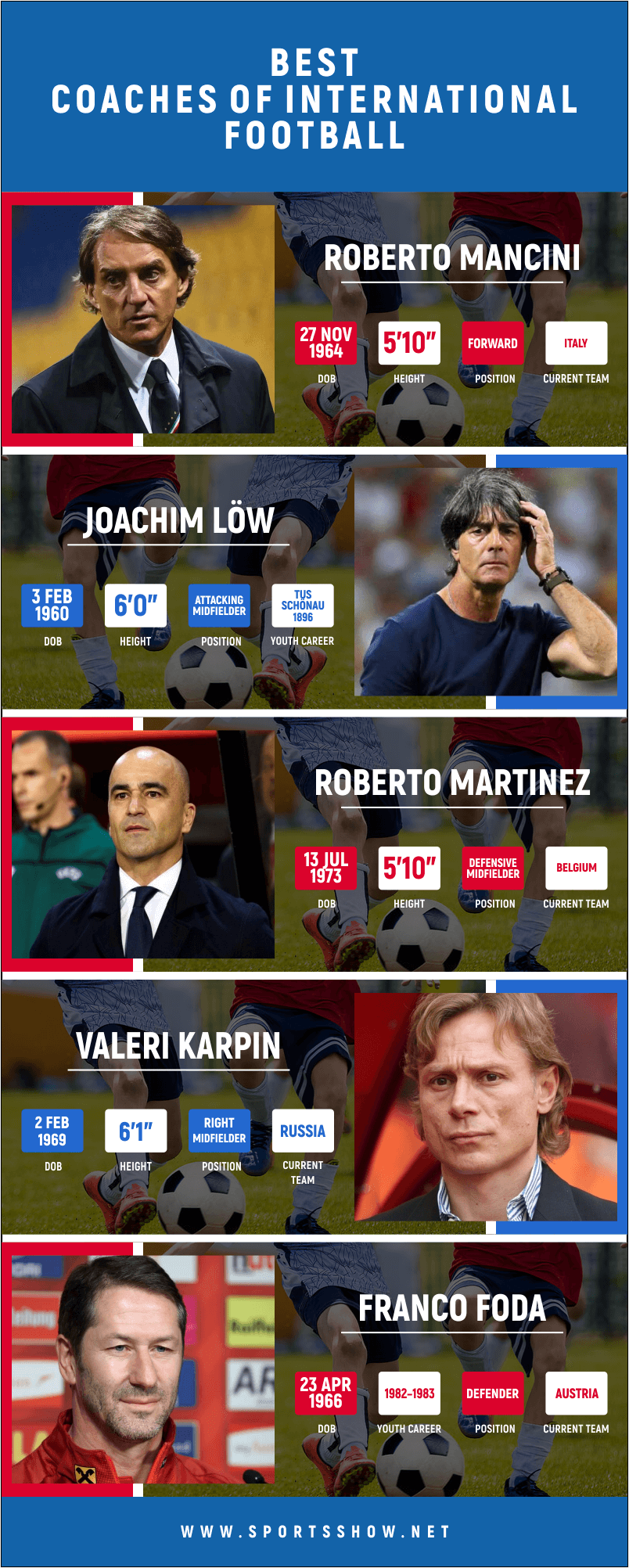 Popular Post: How To Juggle A Soccer Ball – Best Techniques And Practices
FAQs Regarding Best International Football Coaches
Q.  Who is the best coach in world football?
The best coach in world football is Roberto Mancini. He is well known for his class and his astonishing skills in managing a team in phenomenal ways. During his coaching journey, he won multiple awards with his team, such as Coppa Italia two times, three awards for Inter Milan Supercoppa Italiana, Series A, Coppa Italia, Premier League, FA Cup, FA Community Shield, and many more. His achievements make him the best coach in world football.
Q. Which country has the best football coaches?
There is no clear answer to this question since competition and hard work are common things between athletes and coaches. Germany, Spain, and Italy claim to have the best football coaches ever. Italy have Allegri, Ancelotti, Conte, and Mancini. Spain got legends like Guardiola, Rafa Benitez, and Enrique. Germany has Low, Flick, and Klopp.
Q. Who is the best football coach in 2023?
That coach who has performed better than all the others in the year 2023 deserves the title of the best football coach in 2023. Pep Guardiola is the best manager in 2023, according to News. As a result of his accomplishments and his consistent winning of awards. He is currently the manager of Manchester City and has just won a Premier League title.
Q. Who is the best international manager in football?
The best international manager in football is Carlo Ancelotti. Former Italian football manager Carlo is the best international manager because he is the only one of those three managers who have won the UEFA Champions League three times. An experienced player and an invincible coach, he is renowned for his capabilities.
Last Updated On: November 2023