Cricket, one of the most popular sports right now, is now faster and more aggressive. This aggressiveness, unfortunately, sometimes costs a life. To unveil such horrific incidents, here we are with the list of iconic cricketers who died during matches.
The death of iconic Australian batsman Phillip Hughes is undoubtedly the most tragic death in cricket stadiums. He died from a deadly bouncer by Sean Abbott at the Sheffield Shield match on 25th November 2014. Former English cricketer Wilf Slack, who died in 1986, and former Pakistani spinner Wasim Raja, who died in 2006, also deserve their mentions among the greatest cricketers who died during matches.
Cricket is a game of great technique and patience. It is often dubbed the gentleman's sport because of its pace. But, over the years, the sport has changed a lot. For instance, from 5-day Test matches that became One Day games, we have now come to the Twenty-20 format. But for that, accidents are taking place more frequently than ever.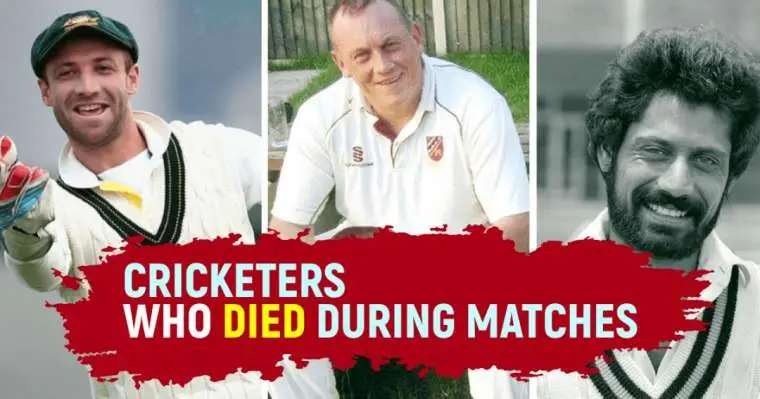 Cricketers Who Died During Matches
The sport, however, has never really been devoid of aggression, which is why accidents on cricket fields are not uncommon. While some of the players have recovered from the injuries, many have, unfortunately, succumbed to the pain.
1. Phillip Hughes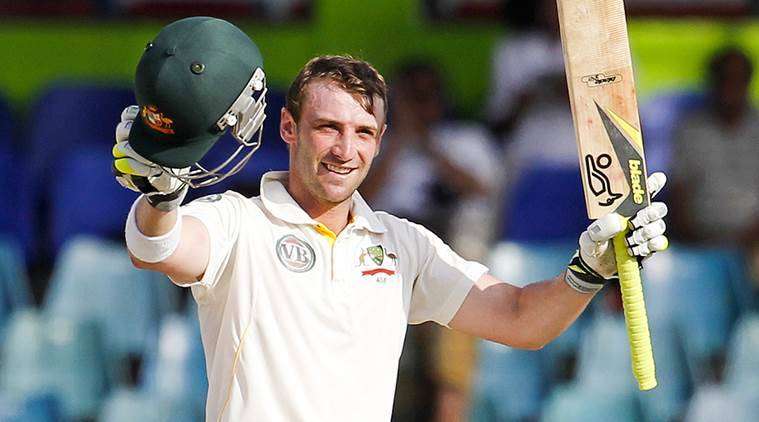 Phillip Hughes was a left-handed opening batsman who was a member of the Australian Test and One-Day International teams. He played domestic cricket for South Australia and Worcestershire and also appeared in two seasons with New South Wales.
He debuted in Test cricket at the age of 20 in 2009. Phillip Hughes was knocked unconscious by a bouncer by Sean Abbott at the Sydney Cricket Ground during a Sheffield Shield match on 25 November 2014.
The impact caused a vertebral artery dissection that led to a subarachnoid hemorrhage. Phillip Hughes was taken to St Vincent's Hospital and was in intensive care in critical condition while he was placed into an induced coma.
Phillip Hughes never regained consciousness and died on 27 November. And still, the whole cricket world remains in a shocking state with the demise of this talented cricketer.  
Cricket Tips: How To Bowl The Doosra In A Legal Way? (Cricket Tips In 2023)
2. Wilf Slack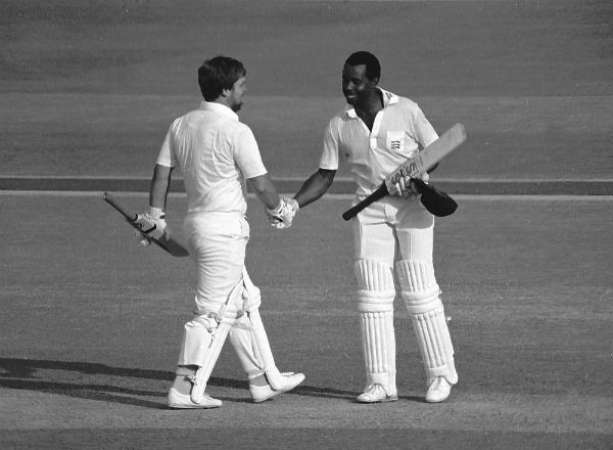 Wilf Slack was an English cricketer who appeared in three Test matches and two One Day International matches for the national team of England back in 1986 until things came to a sudden halt due to his accidental death.
On the 15th of January 1986, during a match in Banjul, The Gambia, 34-year-old Slack collapsed and passed away. Coached in five English winters in New Zealand, Slack was quite popular among his fellow cricketers.
After his death, his Wisden obituary responded, "He was particularly popular among fellow cricketers, who spoke feelingly of their respect and sorrow when he died. He was mourned, too, in New Zealand, where he coached in five English winters."
Slack was buried in his prized England blazer, bat at his side, and as the funeral cortege drove past Lord's, the Grace Gates bore a sign reading 'Farewell Wilf.'"  
3. Wasim Raja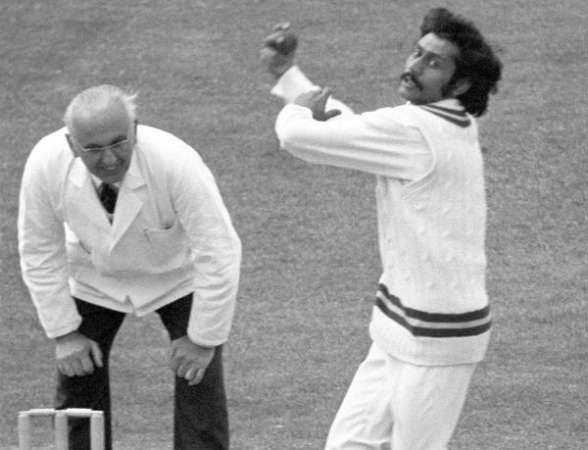 Pakistani cricketer Wasim Raja was a part of the national cricket team of Pakistan during the period 1973-1985 and participated in 57 Test matches and 54 ODI matches for Pakistan. Rameez Raja, an eminent player of the team and one of the best captains of all time, was his brother.
Wasim married an Englishwoman named Ann, with whom he settled in London. Wasim studied for a certificate in education from Durham University. After teaching at Caterham School in Surrey for some time, he assumed the position of the coach of Pakistan's Under-19 team.
He was also seen in a different avatar on the field when, from 2002 to 2004, he was the International Cricket Council match referee in 34 ODIs and 15 Tests.
While playing in August 2006 in a match in Marlow, Buckinghamshire, in England, as a part of the Surrey over-50s side, he had a heart attack and, thus, breathed his last.
4. Richard Beaumont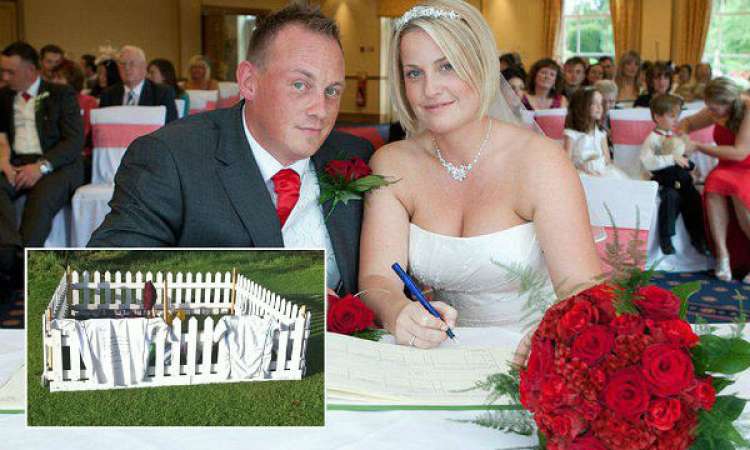 Richard Beaumont, a 33-years old cricketer, suffered a suspected heart attack on the pitch at Pedmore Cricket Club, Stourbridge, on 5th August 2012.
Medical staff immediately airlifted him to Birmingham's Queen Elizabeth hospital after he fell unconscious. Sadly, doctors pronounced him dead shortly after his arrival at the hospital.
Richard Beaumont took 5 wickets for just 31 runs from 12 overs from opponents Astwood Bank Cricket Club and then collapsed at 3.45 pm during the match. To remember, Beaumont, local rivals, took to social networking sites.
On that occasion, Redditch Cricket Club stated, "Sad day for cricket the untimely death of Pedmore CC Cricketer Richard Beaumont, thoughts and prayers from all at Redditch Cricket Club."
5. Zulfiqar Bhatti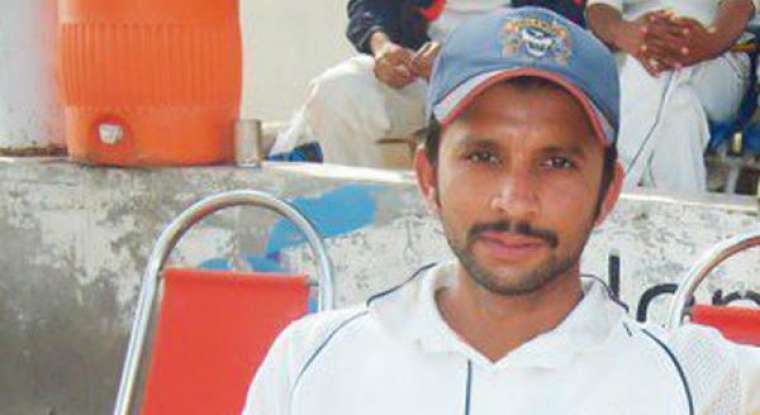 A speedy delivery hit Zulfiqar Bhatti on the chest while batting during the Begum Khursheed Memorial T20 tournament in Sukkur, a district in Pakistan's Sindh province.
He was captained by his elder brother Ali Asad and struck in the chest while attempting a pull shot. He was immediately taken to a civil hospital and was put on a ventilator. But later, he was declared dead due to the impact on December 19, 2013.
District cricket secretary Ayaz Mehmood stated, "It is sad news for us, and everyone is shocked about his accidental death."
The statement also reads, "The district administration has suspended sports activities throughout Sukkur district for three days as condolence."
Improvement Tips: How To Play A Perfect Square Cut In Cricket? 2023 Ultimate Guide
6. Ian Folley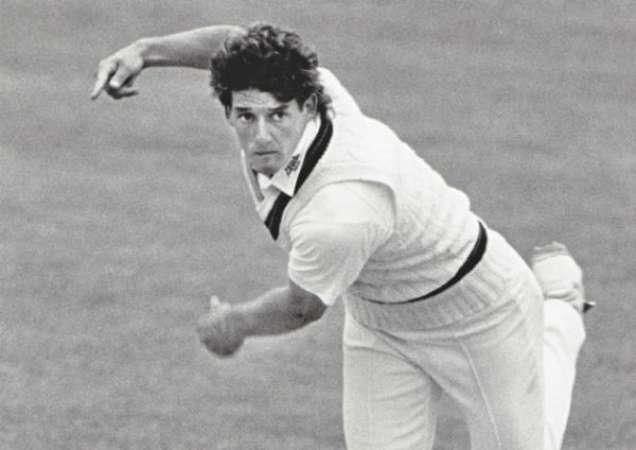 Ian Folley was a right-handed batsman and a left-arm bowler. The English cricketer initially started as a medium pacer and later moved to spin bowling.
After coaching and mentored by Jack Bond, he switched to spin bowling. Before all this, Folley started his career playing for Lancashire in 1982 as a seamer.
He then took 129 wickets with a bowling average of less than 30 over the next two seasons. A bouncer delivery hit him underneath the eye while batting for Whitehaven in a match against Workington.
Medical officials immediately took him to a local hospital for a minor operation to repair his perforated eyeball. He suffered a heart attack and died while under anesthesia on 30 August 1993 at the age of just 30.  
7. George Summers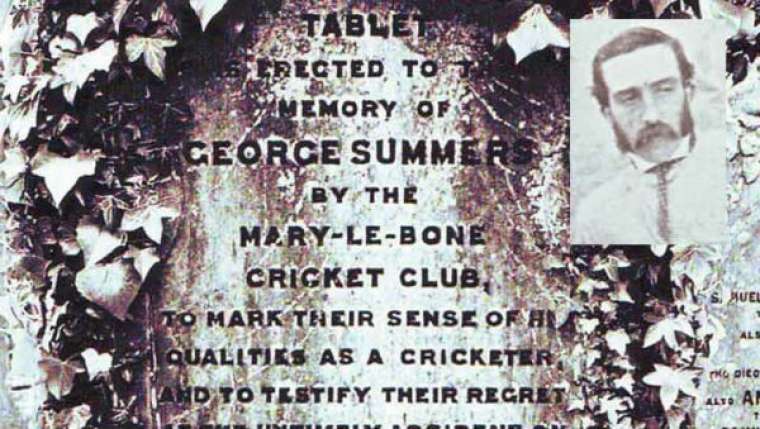 George Summers, born 21 June 1844, played for Nottinghamshire during his whole first-class cricket career. Short delivery from fast bowler John Platts hit him in a match against MCC at Lord's in 1870.
George seemed to recover after the medical staff carried him off the field. He was going by train back to Nottingham. Four days later, on 19 June 1870, George Summers died from his injury due to the impact of the ball.
MCC paid for his gravestone and put full effort into improving Lord's pitch after George Summers's death. The next batsman, Richard Daft, came out to the wicket with his head wrapped in a towel as a protest against what he saw as dangerous bowling.
8. Daren Randal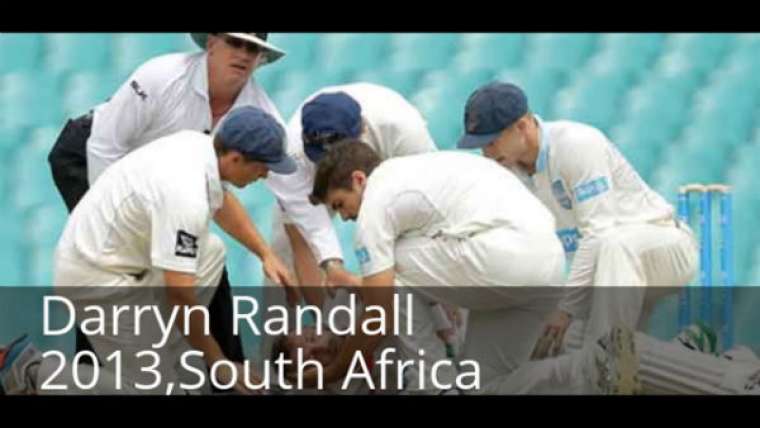 Daren Randal played 4 first-class and 4 List-A games in 2009 for Border as a pupil at Stirling Primary and Selborne College in East London. He also ran a highly regarded cricket academy at Stirling Premier School.
Daren Randal tried to play a pull shot in a match between Old Selbornians and Fore Hare University. A rising delivery hit him on the side of his head. He immediately fell on the crease after that.
Medical staff rushed him to the hospital, but he later died on 27 October 2013. CSA Chief Executive Haroon Lorgat, while talking about the unfortunate event, stated,
"This is a very sad day, indeed. I would like to convey CSA's deepest condolences on behalf of the South African cricketing family, not just to his family and friends but also to all the players, umpires, clubs, and everybody else who was present at this match."
9. Abdul Aziz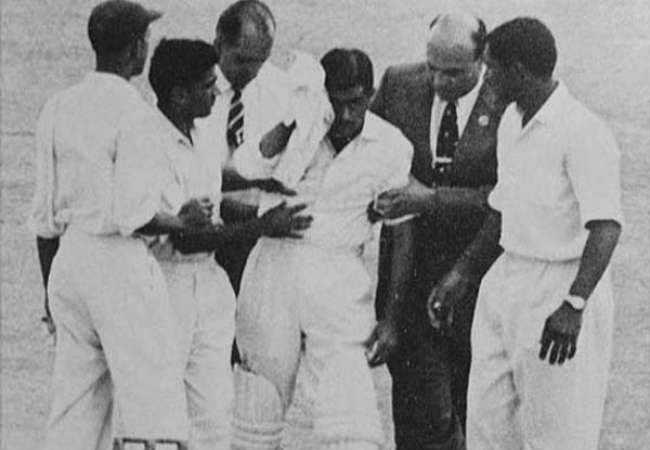 Abdul Aziz was a wicketkeeper and an opening batsman who was born in Karachi, Pakistan. He worked for the Pakistan State Bank and was a student at S. M. College. Abdul Aziz appeared in eight first-class matches for Karachi.
A slow off-break from Dildwar Awan struck over his heart. And the incident happened against Pakistan Combined Services in the first innings of the Quaid-e-Azam final.
Aziz fell to the ground and never regained consciousness when he started to take the stance for the next ball. He died en route to the hospital on 17 January 1959.
With a footnote explaining he was hurt but had died because of the impact, Abdul Aziz is recorded as "absent" in the second innings of the match. 
You May Like: How To Play A Straight Drive In Cricket? Detailed Guide In 2023
10. Raman Lamba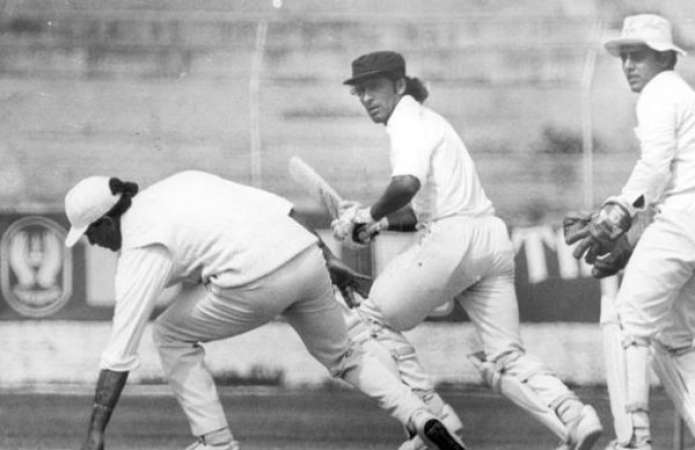 Raman Lamba, an Indian batsman, played in four Tests and 32 One Day Internationals for the Indian national cricket team. Besides playing on the Indian team, he also represented Ireland in unofficial One Day International matches.
Raman Lamba was playing for Abahani Krira Chakra, Dhaka's leading club, versus Mohammedan Sporting Club on 20 February 1998 in the final of the Premier Division cricket match at the Dhaka Bangabandhu Stadium.
He was hit by a cricket ball on the temple while fielding at forwarding short-leg by Mehrab Hossain in a ball from left-arm spinner Saifullah Khan.
The ferocious shot by Mehrab Hossain deflected from his head, and wicketkeeper Khaled Mashud caught the ball after that. Due to this impact, Raman Lamba died on 23 February 1998.
Final Words
Injuries are a part of every sport, and cricket is no different. While many of the injuries are self-inflicted, many happen in the hands of a fellow player. But it is beyond doubt that these are accidents that hurt not only the players but also scar fellow players, whether it is a teammate or an opponent.
One can never be too careful, but at the same time, accidents cannot really be eliminated from sports. Are any names to be added up to the list of cricketers who died during matches?
Cricketers Who Died During Matches | Infographics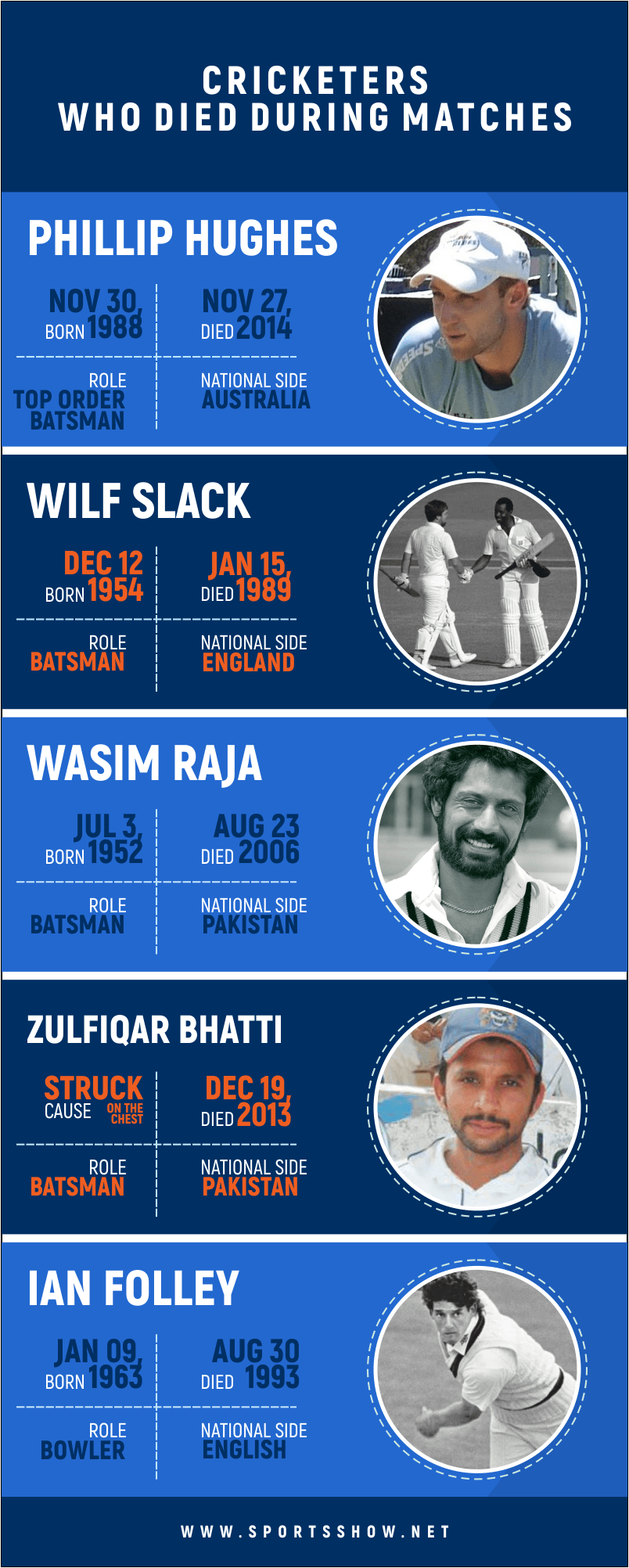 Our Popular Post: Is PSL Bigger Than IPL In 2023? (Detailed Comparison + Stats)
FAQs
Q. Has a cricket ball ever killed someone?
There have been 12 deaths related to on-field injuries/incidents so far. A cricketer from England died in 1870, making it the earliest reported death. A bouncer struck Australia's batsman on the head during a Sheffield Shield match between South Australia and New South Wales. 
Q. Who died recently in cricket?
Earlier this year, Saurashtra batter Avi Barot, a member of the winning Ranji Trophy team of the 2019-20 season, lost his life to a cardiac arrest. He was 29 years old. Saurashtra was one of a kind and intelligent athlete.
Q. When did cricket begin?
According to experts, cricket may have been invented in the Weald, an area of dense woodlands and clearings in southeast England, during Saxon or Norman times. So far, this sport has gained huge popularity across the globe.
Q. Is it possible a cricket ball has killed a spectator?
Cricket balls do sometimes hit fans while they are watching a match. Several times, a batsman hit the six, the ball went into the stand, and the spectator was struck.
Last Updated On: December 2023