Legendary Fly-half Handré Pollard is surely the highest-paid rugby player in the world right now. He currently earns more than $1.52 million a year in salaries for his association with the South African national rugby team and the Premiership Rugby side Leicester Tigers. Kiwi star Charles Piutau with a $1 million salary and English star Maro Itoje with an $800k salary a year also deserve their mentions among the highest-paid rugby players in 2023.
The game of rugby is a popular one around the world and especially in Europe. Some of the world's best players fall into the category of the highest-paid rugby player in the world. It has become the world's third most-watched sporting event.
Through hard work, devotion, and strong game-playing skills, these players have earned fame and renown. The following is a listing of the top-paid rugby players in the world. According to sources, this is the rugby-rich list.
Highest Paid Rugby Players | 2023 Money Ranking
Rugby is not just one of the most popular sports all over the globe but also one of the most popular sports in the UK. And this sport has also seen some of the richest talismans. So, without further ado, let's check out the highest-paid stars of rugby this year.
10. Manu Tuilagi (England) | £350,000/Year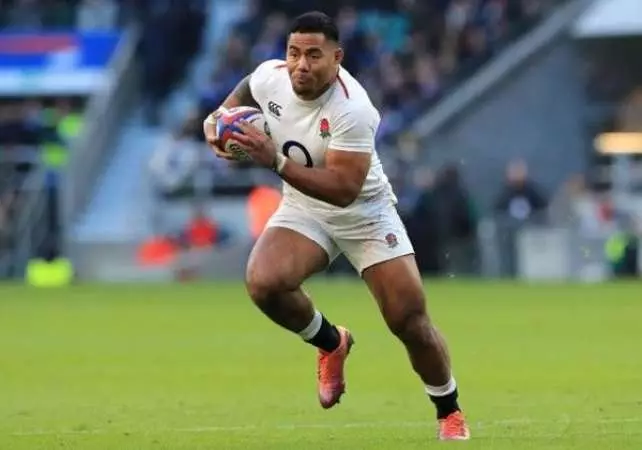 DOB: 18th May 1991
Native Place: Fogapoa, Savai'i, Samoa
Height: 1.85 meters (6 feet 1 inch)
Weight: 109.8 kg (242 lbs.)
Rugby union player Etuale Manusamoa Tuilagi, who plays for Sale Sharks, was born on 18 May 1991. As a fullback for England, he has competed in the British & Irish Lions. Tuilagi is one of five elder brothers to play for Samoa. He was born in Fogapoa, Samoa. In 2014, he became a British citizen after moving to England as a resident at the age of 12.
In addition to the 2011 Rugby World Cup, he played in the 2019 Rugby World Cup Final, entering the 2019 Rugby World Cup Final as a starter. He toured Australia with the Lions in 2013 and won a cap for the team. He usually occupies the center position.
As a young rugby player in 2004, he joined his brother Freddie at the Cardiff Blues while living in the UK. Leicester reported having offered Tuilagi a 25% raise on his previous £350,000-per-year contract, putting him among the highest-paid rugby players in 2022. Nevertheless, he demonstrated that he could receive much more money.
In addition to the 31-year-old's loyalty to the Tigers, the club's support of the player amid injury issues and off-field problems is impressive. And now the Sharks hope that Leicester's star player will provide them with a rich return on investment in his prime years.
9. Michael Hooper (Australia) | £520,000/Year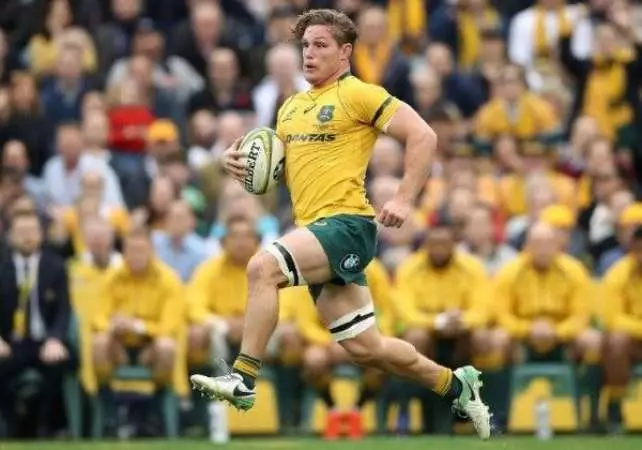 DOB: 29th October 1991
Native Place: Manly, New South Wales, Australia
Height: 1.82 meters (6 feet)
Weight: 101 kg (223 lbs.)
Hooper, born 29 October 1991, plays professional rugby union for the Toyota Verblitz, the Australian national team. He plays as a flanker and has helped Rugby to become one of the most popular sports in Australia. Against Scotland in Newcastle, Hooper made his Australia debut from the bench (in the 65th minute).
Wallabies player Hooper won the John Eales Medal at the annual awards event for Rookie of the year. While Wallabies skipper Michael Hooper had the option of earning much more abroad, he signed a five-year contract with Rugby Australia in 2018. In 2022, Hooper's deal still places him in the top ten highest-paid rugby players.
As the People's Choice – Wallaby of the Year for both years in a row, Hooper was named the 2015 Super Rugby MVP at the John Eales Medal awards night. Keeping his starting position safe also forced David Pocock to take over at Number 8, following his return from injury. In addition, he was among the 31 players selected for the 2015 Rugby World Cup squad.
As a second-time winner of the John Eales Medal, Hooper became only the 4th player to win it twice. As a result of Hooper's very rough style, he has received eight yellow cards in his international career, his only counterpart in this unenviable record being the Georgian Viktor Kolelishvili.
8. Nicolas Sanchez (Argentina) | £620,000/Year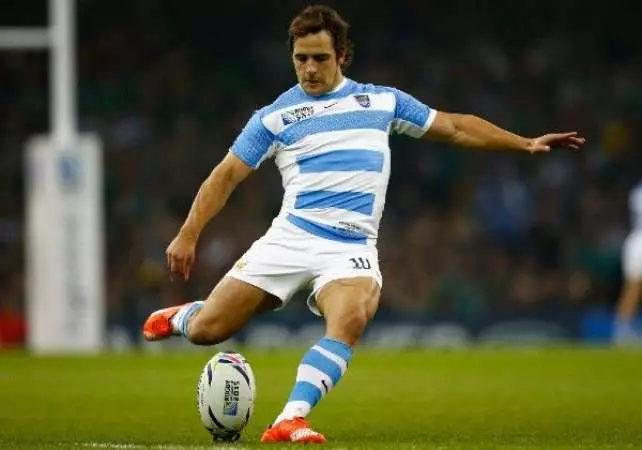 DOB: 26th October 1988
Native Place: San Miguel de Tucumán, Tucumán, Argentina
Height: 1.77 meters (5 feet 10 inches)
Weight: 83 kg (183 lbs.)
A rugby union player from Argentina, Federico Nicolás Sánchez, was born on 26 October 1988. For the French pro rugby team Stade Français, he plays flyhalf. The 2011 Vodacom Cup was Sanchez's first time playing for Pampas XV (winning the competition). Besides, he is now widely regarded as one of the fittest male athletes of all time.
He played in the Top 14 in the French league for Bordeaux from 2011/12 through 2013/14. Additionally, from 2014 to 2015, he was a member of the RC Toulonnais.
Argentine won its first match against New Zealand on 14 November 2020. During the 2020 Tri-Nations Series, Sanchez scored all 25 points (25-15) for Argentina. With 30 points against New Zealand, he became the third-best scorer ever.
In the 1999 Rugby World Cup, Christophe Lamaison scored 28 points, just behind Morné Steyn's 31 points. With earnings of 620,000 euros, Nicolas named himself on the list of highest-paid rugby players in 2022.
7. Morgan Parra (France) | £620,000/Year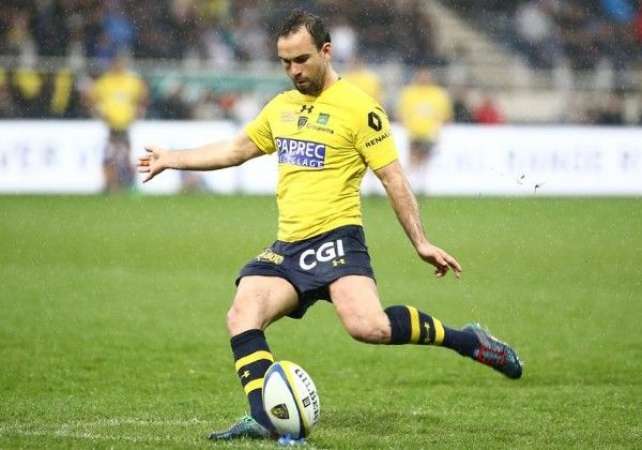 DOB: 15th November 1988
Native Place: Metz, France
Height: 1.80 meters (5 feet 11 inches)
Weight: 77 kg (170 lbs.)
Parra debuted against Scotland in the 2008 Six Nations Championship at the Stade de France as a replacement, making Team France's first start against England. A front-line goal-kicker at the highest level, he also plays at the Test level. Having come to prominence with strugglers Bourgoin in the Top 14, Parra moved to French heavyweights Clermont Auvergne in 2009.
During this time, he formed a remarkable partnership with Australian flyhalf Brock James. In 2010, Parra led the French to victory in the Six Nations Grand Slam. The first choice for the 2009 autumn internationals, Julien Dupuy, was banned for eye-gouging, and he was selected partly as a result.
During his time playing alongside Francois Trinh-Duc, the halfback put up many masterful performances. Furthermore, this is also including a thrashing of reigning champions Ireland at Stade de France. A winner of the Grand Slam, he became the darling of the French public, media, and club after winning the championships.
The French call him Petit General for his vocal way of leading the pack. In addition to being an effective kicker at Stade Français, he earns an average of $620,000 per year as one of the highest-paid rugby players.
6. Dan Biggar (Wales) | £700,000/Year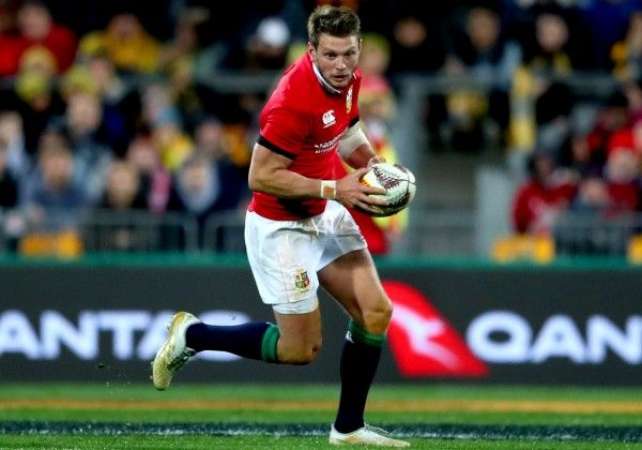 DOB: 16th October 1989
Native Place: Morriston, Swansea, Wales
Height: 1.88 meters (6 feet 2 inches)
Weight: 93 kg (205 lbs.)
Biggar, who plays club rugby for the Northampton Saints, is a Welsh international rugby union outside half born on 16 October 1989. Having previously played 100 games for the Ospreys, he is the youngest player to have reached the milestone. BBC Cymru Sports Personality of the Year 2015 went to Biggar on 7 December 2015. Besides, he is now also one of the hottest athletes turned models to look for.
A salary of £700,000 for a flyhalf in Wales would be far higher than that in England due to the banding system. He can still earn handsome match fees and higher wages living in England despite not being captured by the 60-cap rule. The earnings of Dan make him one of the highest-paid rugby players this year.
Biggar played in every match of England's 2015 RBS Six Nations campaign and scored Wales' first try against France. Halfpenny was ruled out of the 2015 Rugby World Cup, and Biggar took on kick-kicking duties for England instead. The 28-25 win against England was Biggar's only win during the tournament, and he won Match of the Match for scoring 23 points.
Wales's quarter-final try was set up by a gather from an up-and-under that he offloaded to Gareth Davies, who scored it. However, they ended up losing 23-19 after a late try by Fourie Du Preez. The Biggarena is now known as Biggar's pre-kick routine after Los Del Rio's Macarena hit in 1995.
5. Steven Luatua (New Zealand) | £745,000/Year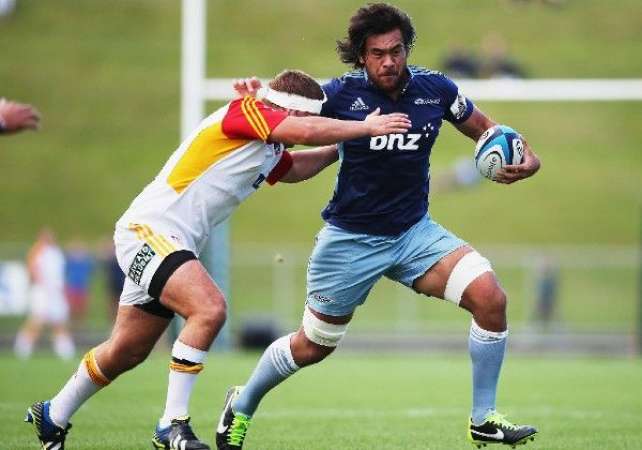 DOB: 29th April 1991
Native Place: Auckland, New Zealand
Height: 1.94 meters (6 feet 4 1⁄2 inches)
Weight: 114 kg (251 lbs.)
During his regular playing season, New Zealander Steven Luatua plays either as a lock or a loose forward. Bristol Bears are the English Premiership team that he plays for. A member of New Zealand under-20 squads that won the 2010 and 2011 IRB Junior World Championship, Luatua represented New Zealand at those tournaments.
Luatua earned a spot in the All Black's vast training squad after an outstanding start to the 2013 Super Rugby season. He debuted for the All Blacks when he came off the bench in New Plymouth's 24-9 victory over France on 22 June 2013.
The All Blacks Rugby Championship team included him in their match against Australia in August 2013. His first international try was at the age of 21 against Australia on 23 August 2014, when he passed to prop Charlie Faumuina, leading to a 51-20 win for the All Blacks.
He plays in the third row or second row for the New Zealand national rugby team. Bristol Bears is his current team, which plays in the RFU Championship. He earns 745,000 euros per year which makes him one of the highest-paid rugby players. 
4. Owen Farrell (England) | £750,000/Year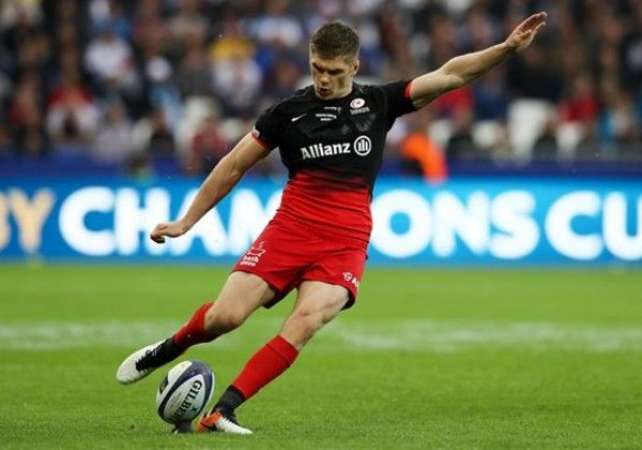 DOB: 24th September 1991
Native Place: Higher End, Orrell, United Kingdom
Height: 1.88 meters (6 feet 2 inches)
Weight: 96 kg (212 lbs.)
Andrea Owen Farrell, born 24 September 1991, is a professional rugby union player based in England playing for the RFU Championship side Saracens. In addition to serving as captain of the English national team, he is currently the captain of the English football team. Besides, he is also one of the most handsome rugby players of all time.
From 2012 onwards, Farrell has represented England at the international rugby level. With 1080 points from 97 tests, Farrell is one of the top scorers in test history. Currently, he is the head coach of Ireland, whose father played rugby league and rugby union for England. When playing for England, he usually plays the inside center position, but he prefers to play fly-half.
Joining Jack is the salute Farrell makes after scoring a point by linking his index fingers. Joining Jack is an organization dedicated to serving the needs of people with Duchenne muscular dystrophy. Moreover, Farrell is a patron of the UK charity dealing with Duchenne muscular dystrophy. Owen Farrel is known for his ability to adapt quickly to changing conditions on the pitch.
He's one of Saracens' highest-paid rugby players. He remains a player for the embattled Premiership champions while relegated to the RFU Championship due to salary cap breaches. About £300,000 goes to the club as part of the Coronavirus crisis, even if the star receives an annual salary of £750,000 as a professional rugby player salary in the UK.
3. Maro Itoje (England) | £800,000/Year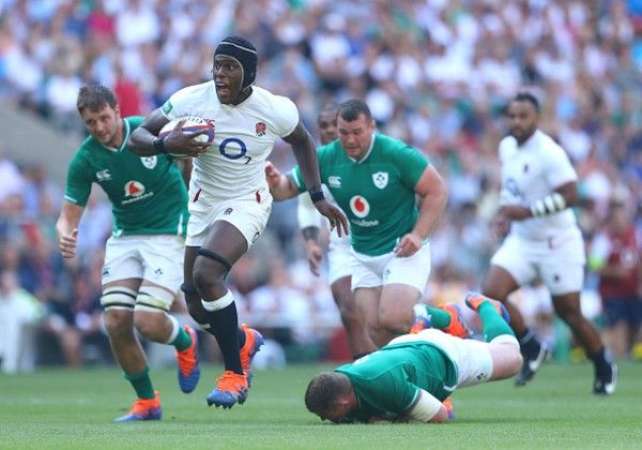 DOB: 28th October 1994
Native Place: North London, United Kingdom
Height: 1.95 meters (6 feet 5 inches)
Weight: 115 kg (254 lbs.)
A professional rugby union player of the English National Team and English Championship club Saracens, Oghenemaro Miles "Maro" Itoje (born 28 October 1994), plays as a lock or blindside flanker. The following year, he made his debut for Saracens after signing his first professional contract.
Saracens and England fans alike became enamored with him after his first call-up to the English team in 2016. His most notable rugby accomplishments include three European Rugby Champions Cup titles and five English Premiership titles while playing for Saracens.
At present, that translates to around £800,000/year. The exact figures around Itoje's salary often fluctuate. According to reports, the Lions squad, one of the highest-paid rugby players, earns more than £750,000. In the 41-man squad, Toje was the youngest player, aged 22, selected for the British & Irish Lions' tour to New Zealand.
On tour, he earned the title of a most outstanding player. He has participated in all three All Blacks tests, scoring one try and appearing in all tests. The Lions went on to draw the three-game series in the final test. 
2. Charles Piutau (New Zealand) | £1 Million/Year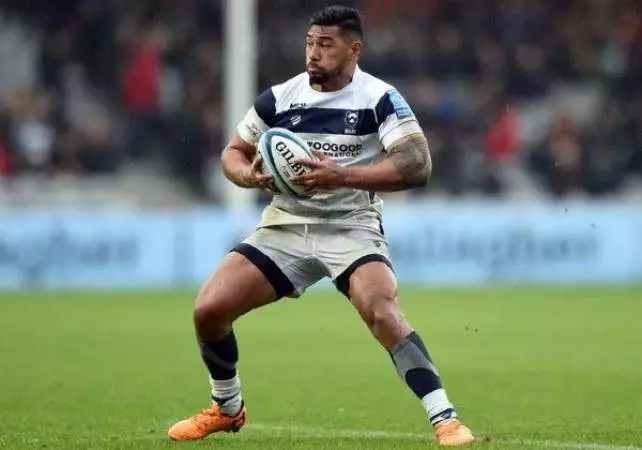 DOB: 31st October 1991
Native Place: Auckland, New Zealand
Height: 1.85 meters (6 feet 1 inch)
Weight: 100 kg (220 lbs.)
A New Zealand rugby union player, Charles Tu'ipulotu Piutau, was born on 31 October 1991. The New Zealander is a flanker (and occasionally a fullback) playing for Bristol Bears in the English Premiership and was formerly a member of the All Blacks. He now also plays for Tonga national team.
The 2013 Super Rugby season was Piutau's first as part of the All Blacks training squad. 22 June saw him make his first test debut against France at New Plymouth. The fact that he was not chosen to play in the 2015 World Cup contributed to his decision to move to Europe and play club rugby.
Charles, who achieved fame as an All-Black speedster after leaving rugby early at the age of 23, ended his career prematurely at the age of 23. In his youth, he made headlines by prematurely retiring.
However, Charles now has a lucrative contract with the PRO14 team Ulster after moving to Dublin in 2015. With an annual income of £1 million, he became one of the highest-paid rugby players. He became the first million-pound player in British rugby after joining Bristol Bears. 
1. Handre Pollard (South Africa) | £1.52 Million/Year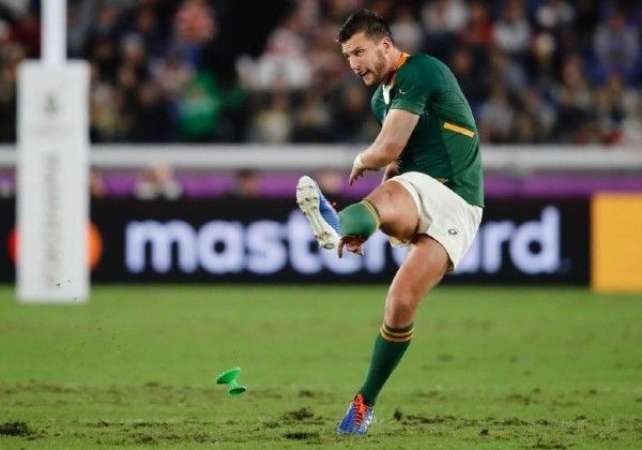 DOB: 11th March 1994
Native Place: Somerset West, South Africa
Height: 1.89 meters (6 feet 2 inches)
Weight: 101 kg (223 lbs.)
Handre Pollard, a South African playmaker who won the World Cup with his nation. When he agreed to join Montpellier in the Top 14 in 2019 after joining the Bulls in Super Rugby South Africa for six years, he became the highest-paid rugby player in Europe. He is also currently among the highest-paid athletes of this year. And now, he plays for the Leicester Tigers.
A year after graduating from school, Pollard signed for almost $2 million per season at the French club. Moreover, he is earning three times his South African team and national squad salary after playing in the World Cup.
Pollard was flagged as a favorite in the betting markets to be the top points scorer at the Rugby World Cup 2019. He scored 69 against his nearest rival, Owen Farrell from the England squad, who scored 58 points. Betting online on him remains a favorite among punters.
The partnership between him and Cobus Reinach at Montpellier opens up the possibility of Cobus becoming an international for South Africa. Pollard is known as one of the highest-paid rugby players from South Africa in 2022.
Honorable Mentions
11. Stuart Hogg (Scotland) | £500,000/Year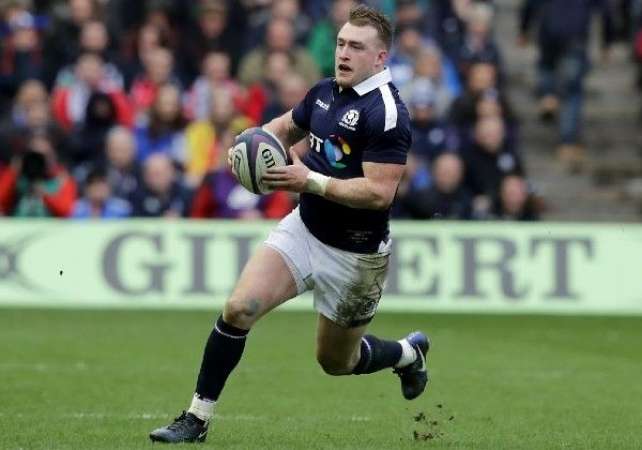 DOB: 24th June 1992
Native Place: Melrose, Scotland
Height: 1.80 meters (5 feet 11 inches)
Weight: 93 kg (205 lbs.)
Born on 24 June 1992, Scottish rugby union player Stuart Hogg plays as captain for his country's national team and plays for Exeter Chiefs in the Premiership. In addition to playing fullback, Hogg is also able to play fly half.
During the 2016 and 2017 Six Nations tournaments, Hogg was named player of the tournament twice. During his time with the Glasgow Warriors, Stuart Hogg was the highest-paid rugby player in Scotland. When he joined Exeter Chiefs last year, his salary was increased by £200,000.
He first gained attention for his outstanding performances with Scotland's under-17s. A man-of-the-match in Scotland's 2010 match against France led to him capturing Scotland's under-18s against Wales.
During the same month, he debuts as part of the Scotland under-20 team and Glasgow Warriors in the Magners League. In the summer of 2011, he participated in the IRB Junior World Championship and the 6 Nations under-20 competition to earn five caps.
12. Johnny Sexton (Ireland) | £700,000/Year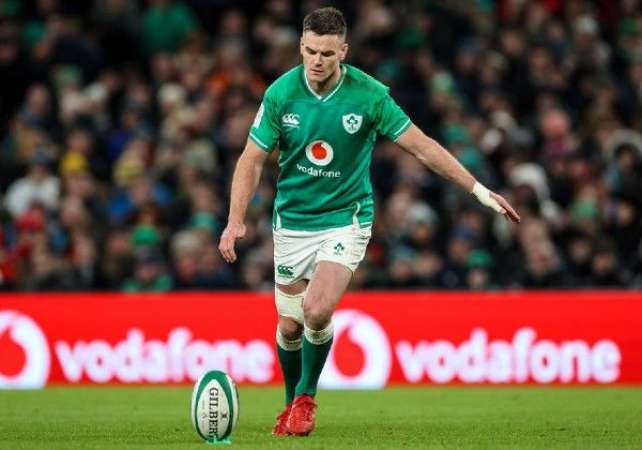 DOB: 11th July 1985
Native Place: Dublin, Ireland
Height: 1.88 meters (6 feet 2 inches)
Weight: 90 kg (200 lbs.)
Johnny Sexton, the 2018 World Rugby player of the year, returned to Leinster five years ago after spending a short time with Racing 92. The €612,419 income last year has made Sexton Ireland's highest-paid rugby player.
The 106th Irish player to captain the team led the team against Japan at the Kobe Misaki Stadium on Thursday, 3 October, during the third group match of the Rugby World Cup. Captaining the Six Nations team in 2020 is his first official role.
As a member of Ireland A, Sexton played in the 2009 Churchill Cup.  Sexton scored 15 points despite being sin-binned; Ireland A won the tournament, defeating England Saxons 49–22 in the final.
Ireland's first international match was against Fiji in Dublin on 21 November 2009. As a result, Sexton scored 16 points (five conversions and two penalty goals). In challenging weather conditions, he also scored seven goals from seven attempts to win the man of the match.
Final Words
We hope you liked the list of our highest-paid rugby players. Feel free to tell us in the comment. We appreciate your feedback.
Highest-Paid Rugby Stars – 2023 Infographics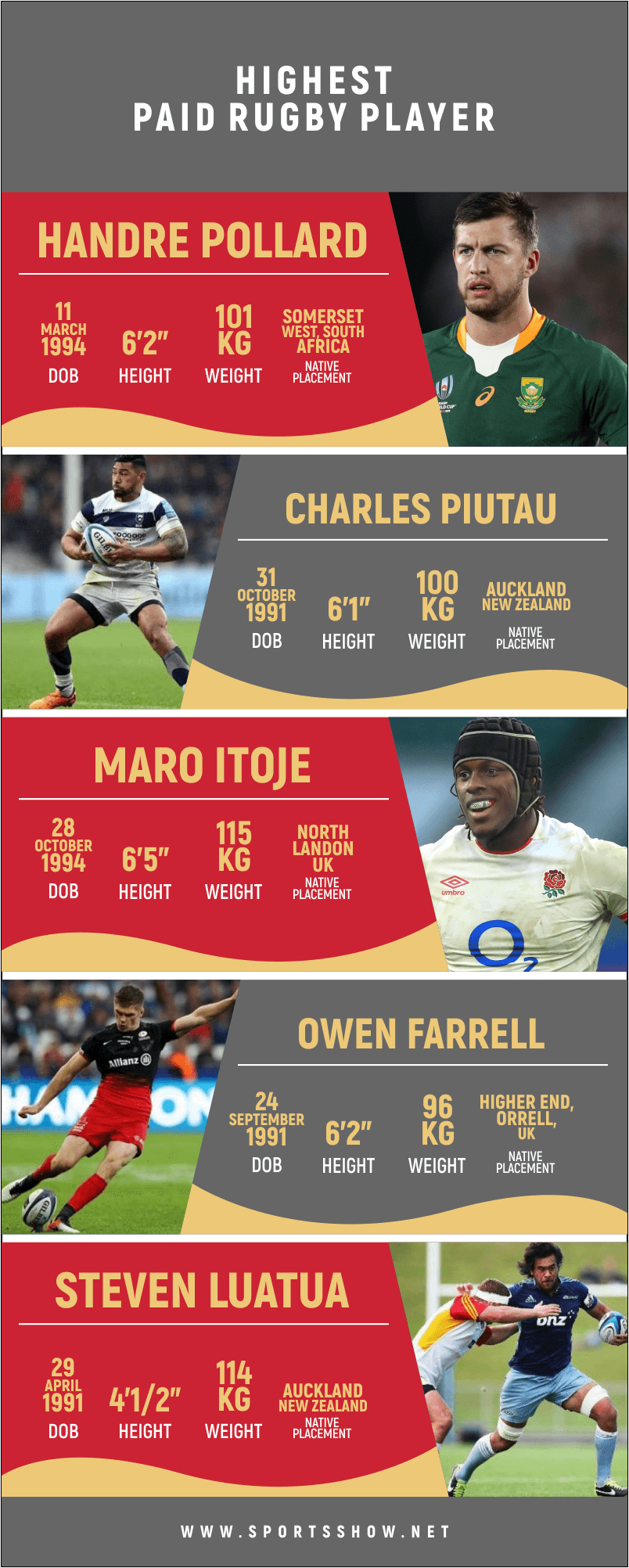 FAQs Regarding Highest-Paid Rugby Stars
Q. Who is the richest rugby player in 2022?
Among the wealthiest rugby players from 2022, Handre Pollard is the top rugby player from South Africa on the list. He currently earns close to a $2 million yearly salary.
Q. What is the average salary of a pro rugby player?
The average salary for a player is around $25,000. A player on the national team earns close to $40,000. Players who placed in the top 10 earned up to $70,000.
Q. What do professional rugby players earn?
Newly hired professionals will earn about £20,000, and with experience, they will earn about £40,000. Rugby union players with professional contracts at rugby union academies earn an average salary of £70,000, while players in the Premier League make an average salary of £20,000.
Q. Who is the highest-paid rugby player in England?
According to statistics from the UK, Owen Farrel makes £750,000 a year as a professional rugby player and is known as the highest-paid rugby player in the UK.
Q. How much does a rugby player earn in South Africa?
A typical rugby player in South Africa starts with low wages but soon renegotiates so that the average professional makes about $70,000-$130,000 a year.
Last Updated On: December 2023