Tennis is a popular sport in the USA and UK. However, this sport is massively gaining popularity all over the world. But it is not free from controversies and gossips. So now, let's have a look at some of the most controversial players in tennis history.
Former Australian legendary tennis star Lleyton Hewitt is undoubtedly the most controversial tennis player of all time. He is mostly known for his provocative celebration after winning a match, which landed him in big trouble many times. Latvian tennis legend Ernests Gulbis and American tennis icon Andy Roddick also deserve their mentions among the most controversial tennis players of all time.
Many great tennis players have been characterized by their ability to shock the fans not only because of their talent but also because of a series of unusual events that don't have anything to do with these features.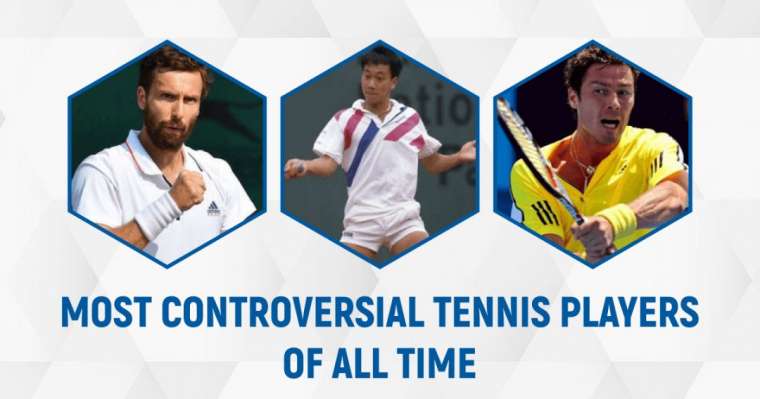 Most Controversial Tennis Players Of All Time | 2023 Updates
For many years, Tennis has been known for being a wonderful sport in which good manners and politeness are the common denominators in every single match and every single tournament. However, there have been some players that are far from being like this.
10. Daniel Koellerer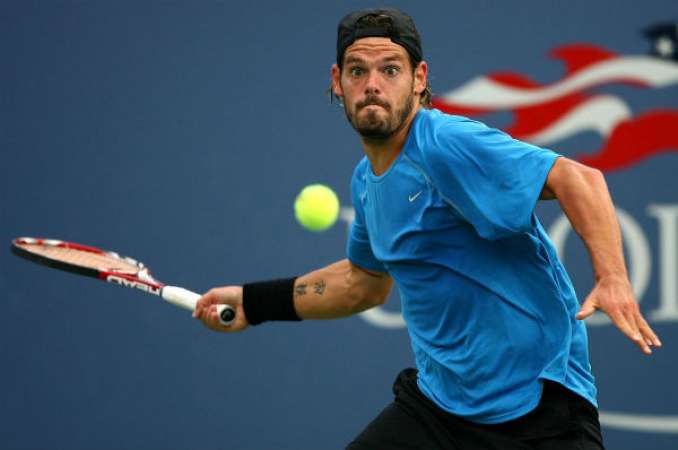 He has the dubious distinction of being the first tennis player banned from the sport for life for match-fixing after being found guilty of three charges, including attempting to contrive the outcome of an event.
After his removal, he issued incendiary comments in which he accused ATP of behaving like the mafia. Besides, he also accused Rafael Nadal of consuming doping drugs and David Ferrer of being a heavy smoker.
He also said that match-fixing was something very common in this sport because this was an easy way for a player to get some extra money.
He instantly became a part of one of the biggest tennis scandals of all time. Besides, he now also holds his place among the top 10 most controversial tennis players of all time.
9. Jimmy Connors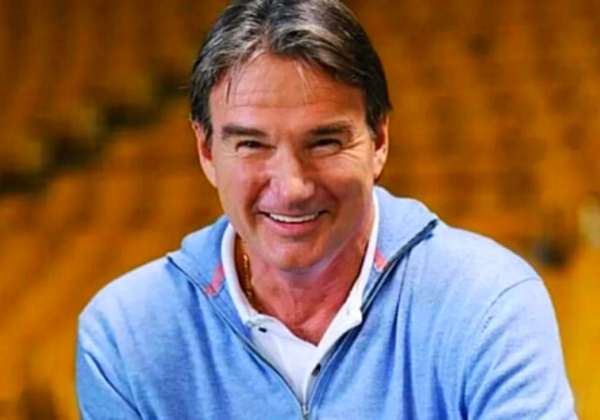 After Rafael Nadal, he is probably the player with the most winning personality of all time, achieving nothing less than eight Grand Slam titles and being one of the first to execute two-handed backhands, a style that many players constantly use these days.
Nevertheless, his competitive side always turns him into a rage machine that tends to outbursts against the chair umpire, the public, and everyone who stands between him and the victory, creating a beast that polarizes the public into lovers and haters.
Connors starred in one of the most exciting rivalries ever against McEnroe, in which every single match was an intense battle of egos where both gave a display of class and brazenness at the same time.
Without any doubt, he now holds his place among the top 10 most controversial tennis players of all time.
8. John McEnroe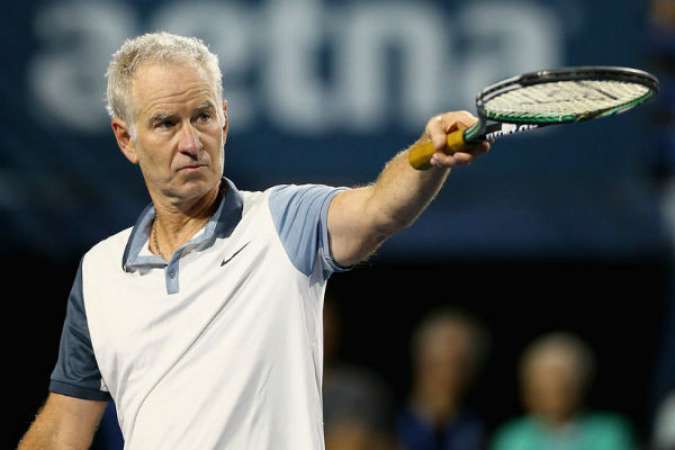 If we´re talking about frantic tennis players, this is probably the best example of all because, throughout his successful career, the common denominator wasn't only the incredible points or the trophies but also a series of outbursts that constantly showed on the court, whether to drain his rage, distract his rival, or both.
And now, he holds his place among the most controversial tennis players of all time. The indomitable "Big Mac," the one who fought epic battles against legends such as Jimmy Connors or Bjorn Borg, used to intimidate the chair umpire by yelling insults and questioning his decisions.
However, he usually ended up getting penalty points or even disqualification because of his unnecessary rudeness. Although he is one of the best players of all time, madness was his trademark.
7. Ilie Nastase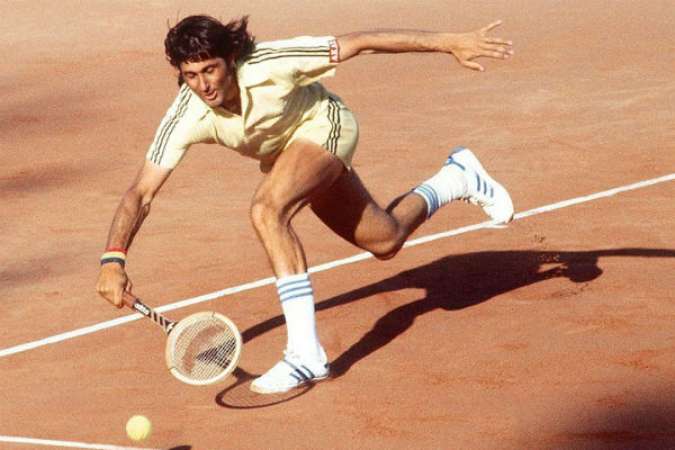 Everyone calls him "Nasty," and he is one of the few who have come to turn tennis into an art form, thanks to the undeniable aesthetic of his game. The thing is that this Romanian player was also a very controversial figure both on the court and in his personal life.
Needless to say, he now also holds his place among the top 10 most controversial tennis players of all time. When he wasn't playing, he claimed to have slept with more than two thousand women.
And when he was, he actually used to talk with the public, destroying the racket when he was upset and sometimes throwing balls against the umpires.
One of the most controversial moments occurred when he was about to play with the legendary Arthur Ashe in a doubles match, and he entered with his face painted in black, receiving tremendous disapproval from the public.
Also Read: Best Tennis Courts In The World Right Now
6. Andre Agassi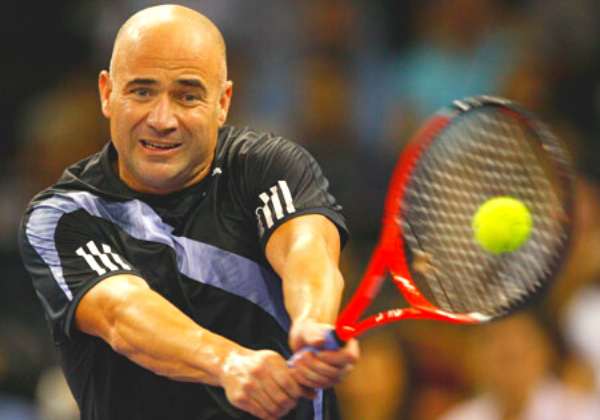 This is definitely one of the greatest tennis players in history, not only because of his majestic skills with the racket and his eight Grand Slam titles but also because of his charisma and a fashion style that turned him into a showman who ended up popularizing this sport in the nineties.
But sadly, he recorded his name among the most controversial tennis players of all time. Besides the colorful outfits and cool attitude that everyone saw when he played, Agassi showed his true colors in his autobiography.
He revealed a very dark side no one knew: his problems with drugs, his lies, his unhappiness, and his acid criticism towards other players like Boris Becker or Michael Chang.
5. Marat Safin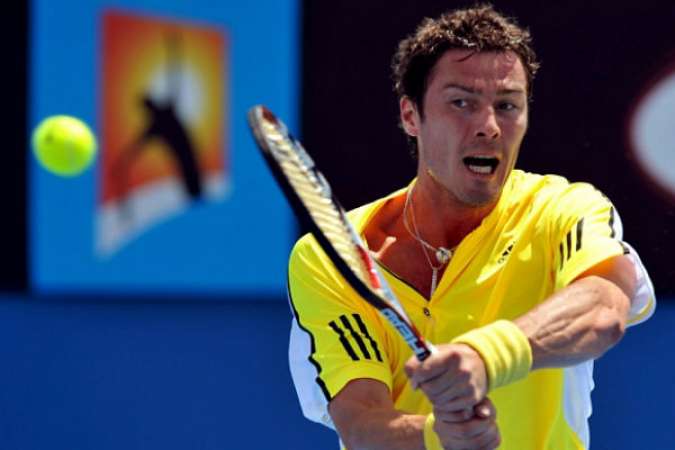 A player needs great talent and a strong personality to become the best tennis player. It is a combination that some of the greatest ever as Federer, Nadal, and Sampras always had.
In his time, many people thought that Safin would achieve that glorious position because he had those two features. The problem was that his temper was huger than his talent. And that makes him a player that loses his head when things do not go well.
This is something that constantly played against him in instances where having a calm mind is the best weapon, transforming his beautiful tennis into a compound of insults to the umpires and broken rackets.
Out of the courts, he always created a buzz for enjoying the nightlife, hanging out with beautiful women, and driving fast cars.
4. Michael Chang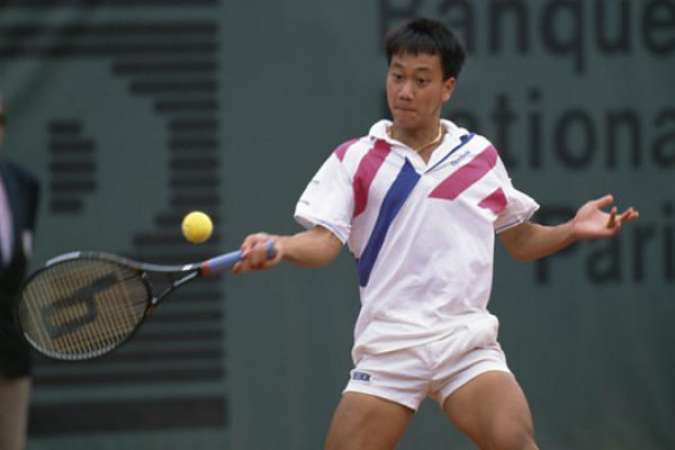 The reason why this former tennis player was one of the most controversial was his bizarre ability to disconcert many of his rivals in a way that some see as a provocative joke.
The most famous case was in the Roland Garros final against Ivan Lendl when Chang achieved his only Grand Slam title. In this incredible match, he was two sets down and made a spectacular Comeback.
It is all thanks to his magnificent skills and the art to get his opponent out of his mind. First of all, he started to hit slow looping returns 'moonballs.' That managed to put him ahead 4-3 on the last set, converting the Philippe Chatrier court into a twilight dimension.
During that match, the public was unable to believe what was happening in front of their eyes. However, the most fantastic moment came when he was serving.
He decided to execute an underhand serve in order to confuse Lendl. This unforgettable strategy works, and he finally won the match after an unthinkable double fault that the Czech legend committed.
Read More: Who Invented Tennis? – The History, Origin, And Evolution
3. Andy Roddick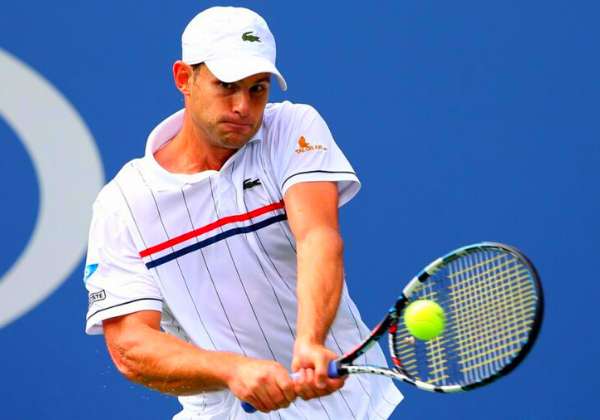 He is the last American tennis player who won a Grand Slam. Besides, he also reached the final stages of every major tournament. Fans know him for his incredible service as a lethal weapon that makes him very difficult to beat.
However, besides his incredible abilities and sweaty hat, what everyone remembers about Roddick is his annoying temper. He is known for a feature that usually turns the match he was playing into an unpredictable state.
In which he could get stronger and smash his opponent, or get distracted and stupidly receive penalty points, insult the chair umpire, loss against anyone, or cruelly make fun of the line umpire.
And now, he holds his place among the top 10 most controversial tennis players of all time.
2. Ernests Gulbis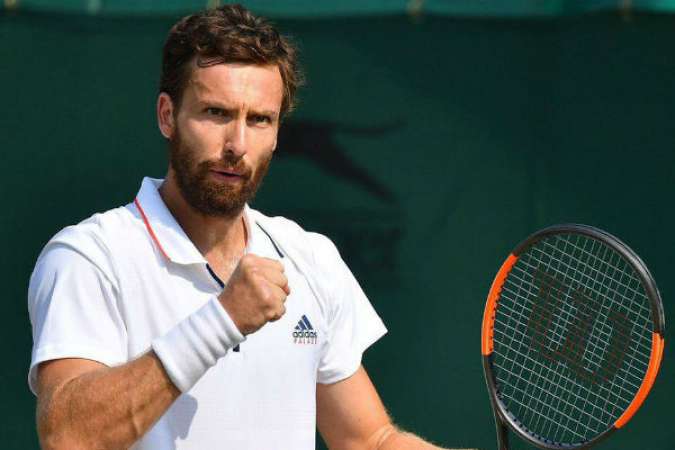 Known as the wild child of Tennis, this is probably the most controversial player today because of a series of comments and attitudes that have created a strong antipathy towards him.
He said that people like Federer, Nadal, Djokovic, or Murray were extremely boring in their interviews because of the polite fashion that doesn't have anything to do with how things were in the past. He had quite a nostalgia for trash talks.
Besides, he also claimed that tennis rivalries must be like boxing. Gulbis also constantly shows irreverent behavior when he´s playing.
This is also the reason why most of the players don't get along with him. Without any doubt, he now holds his place among the most controversial tennis players of all time.
1. Lleyton Hewitt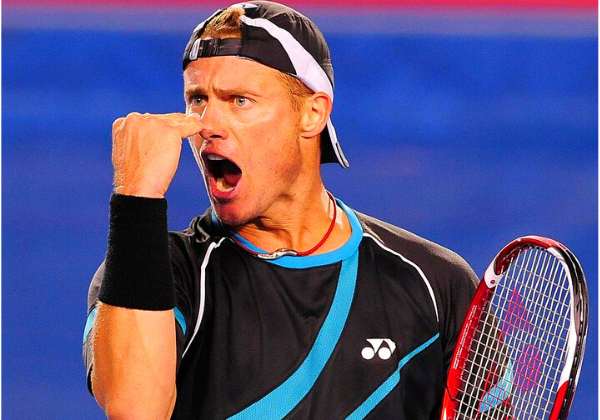 A lot of passion is something that sometimes can get you in trouble. This is a fact that this great Australian player knows very well, being a man who constantly polarized the public by the intensity with which he behaved on the court.
The best example of this feature was when he played against Juan Ignacio Chela in 2005. He angrily celebrated an unforced error that gave him the game.
Plunged into a rage by this attitude, the Argentinean spat on Hewitt´s back when they went to sit. Although this was a disgusting reaction, there were some people who actually justified this action.
They said he did that because of Hewitt´s provocative celebrations in almost every match. Needless to say, he deserves his mention in the top place among the most controversial tennis players of all time.
Conclusion
So, these were the most controversial tennis players of all time. Don't forget to send us your opinion in the comment box below.
Most Controversial Tennis Players – Infographics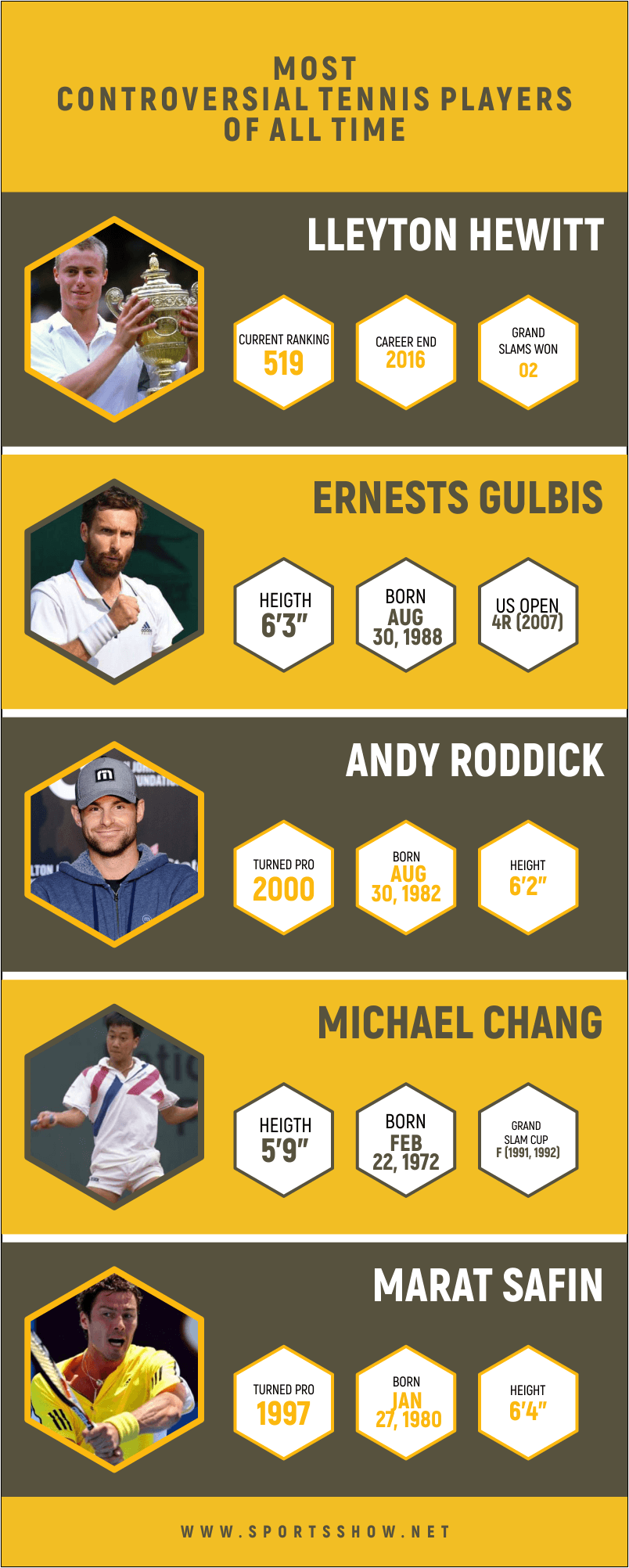 You May Like: How Big Is A Tennis Court: Dimensions and Markings
FAQs Regarding Most Controversial Tennis Players
Q. Which tennis player was rude?
Hewitt is viewed as rude by the tennis community. The 2001 US Open was one of his famous rude moments. James Blake was one of his opponents. He was called foot-fault twice by a black linesman during the match.
Q. Who is the bad boy of tennis?
For their frequent outbursts, arguments with umpires, and playing to the crowd, Connors and McEnroe were easily branded as the "bad boys" of American tennis. They are widely known as a bad boy.
Q. Who is the most popular tennis player?
Tennis player Roger Federer is widely regarded as the greatest of all time, just as Maria Sharapova is. Based in Basel, the Swiss have won 16 Grand Slam titles since turning professional in 1998.
Q. Which tennis player is the fittest?
Djokovic is the fittest. Novak Djokovic is currently the fittest tennis player, now and possibly of all time, simply because nutrition, technology, training, preparation, and understanding of the game have improved considerably over this time.
Last Updated On: December 2023