There are various types of tennis surfaces explained in today's topic. Each surface type has its specific characteristics that affect a player's playability. Every player's capability changes concerning the type of tennis surface. Therefore, it's important to understand the types of tennis surfaces for your style.
Let's understand the construction of a tennis surface first, and every surface uses a different/unique composite material for the construction. These materials promote a great impact on a player's game. Additionally, different players perform significantly with the varying surfaces.
You can expect to see variations in terms of shot speeds and bouncing capability. Not all surfaces are suitable for all players, even counting the professional ones. That's the reason why a player's ability naturally changes with change in the surface type. So let's discuss each surface in detail below,
Types Of Tennis Surfaces | Explained By Pro Players
You must have already liked our latest review of the high-quality tennis rackets and top-rated tennis balls. But, you need to properly understand your court to yield maximum performance. And here are all types of tennis courts we are going to discuss.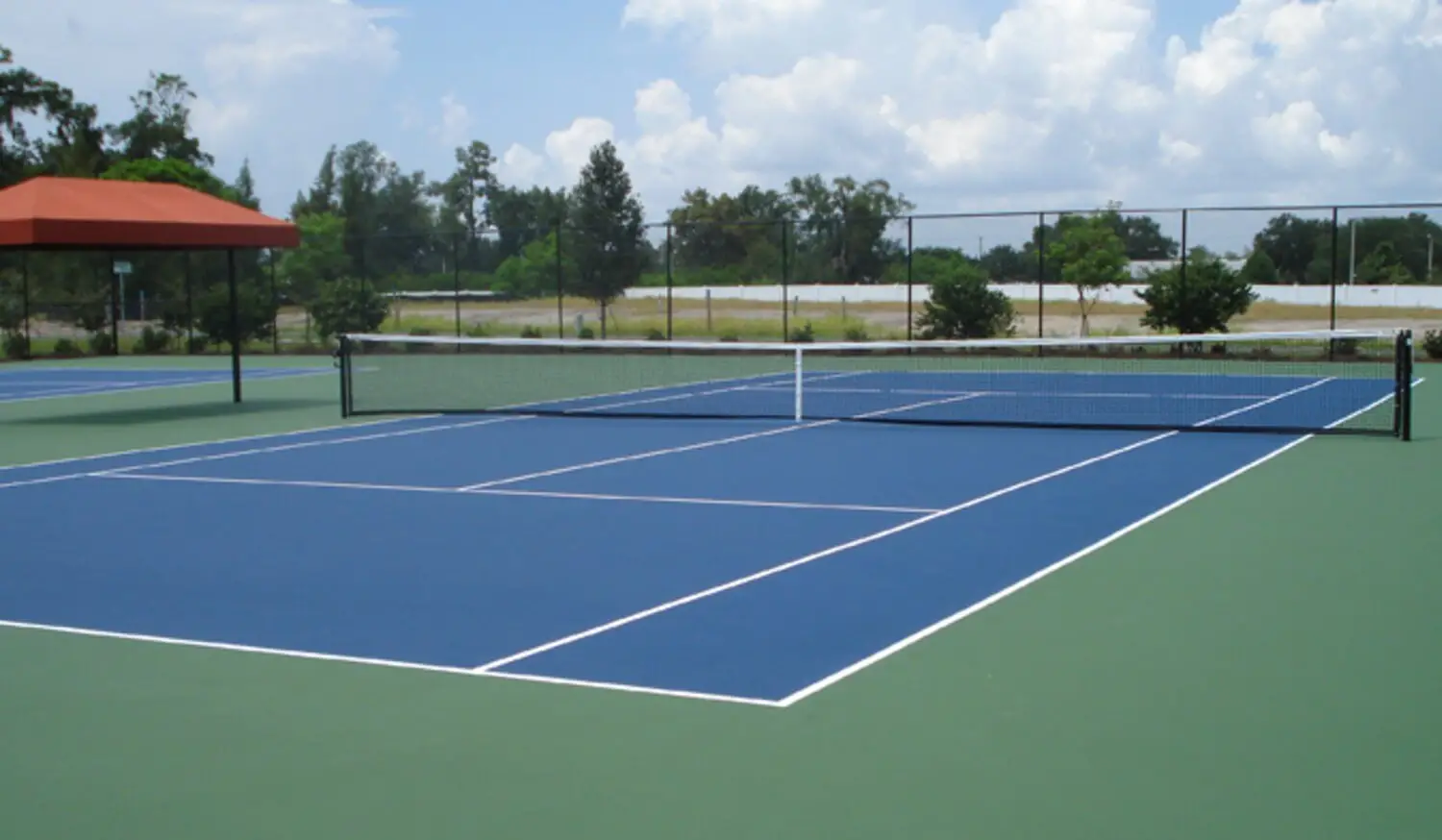 Hard surfaces comprise rigid materials such as concrete with the acrylic outer layer. So, you need to play with only the
best balls for hard surfaces
to get the best performance.  This tennis surface type brings high-speed functionality in comparison to the clay surface type. At the same time, this surface type is not as speedy as the grass surface type.
Besides, it'll be very tricky to specify the speed of this surface type without demonstrating exact materials. This surface also generates consistent bounce, which is another bright factor. You'll mostly find asphalt and concrete tennis hard surfaces.
Asphalt surface ages early and might come up with cracks after some time. On the other hand, the concrete surface is very promising compared to the asphalt surface.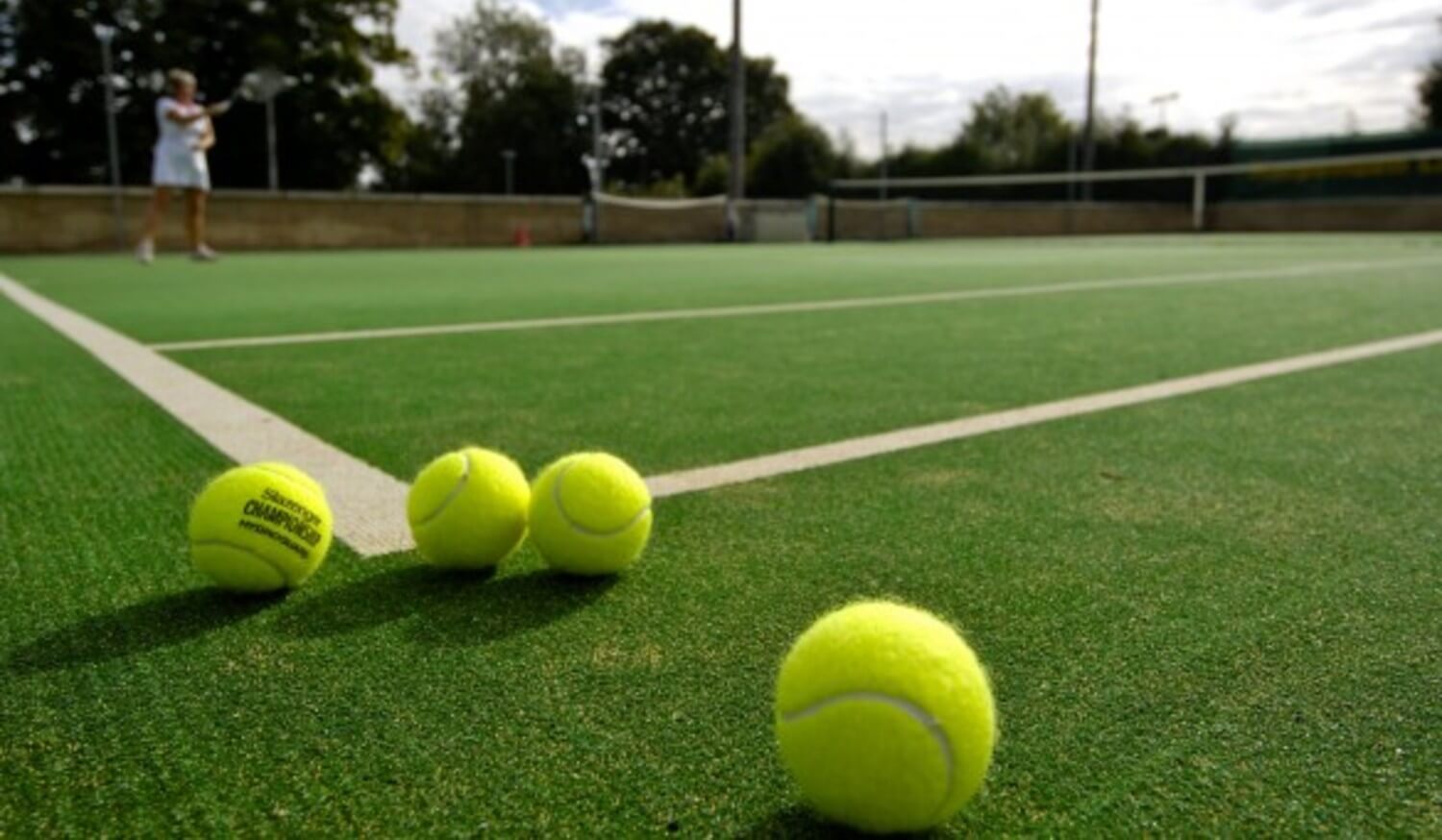 This surface is similar to the carpets courts we often see. Professional games cannot play on artificial tennis surfaces. But still, it manages to provide a similar grass-court experience somehow. So the ball will keep low to the ground, just like the grass surface. However, you do need
high-quality tennis dampeners
if you feel a little extra jerk while playing on this surface.
Players will also experience a great spin consistency when it comes to this type. Artificial surface type is also well known for its great ball speed exalting tennis experience. You can master your new ball spinning techniques on this court.
In addition, this surface type makes a great alternative due to its low maintenance. You'll find this surface a great offering for the long practice or solo training sessions.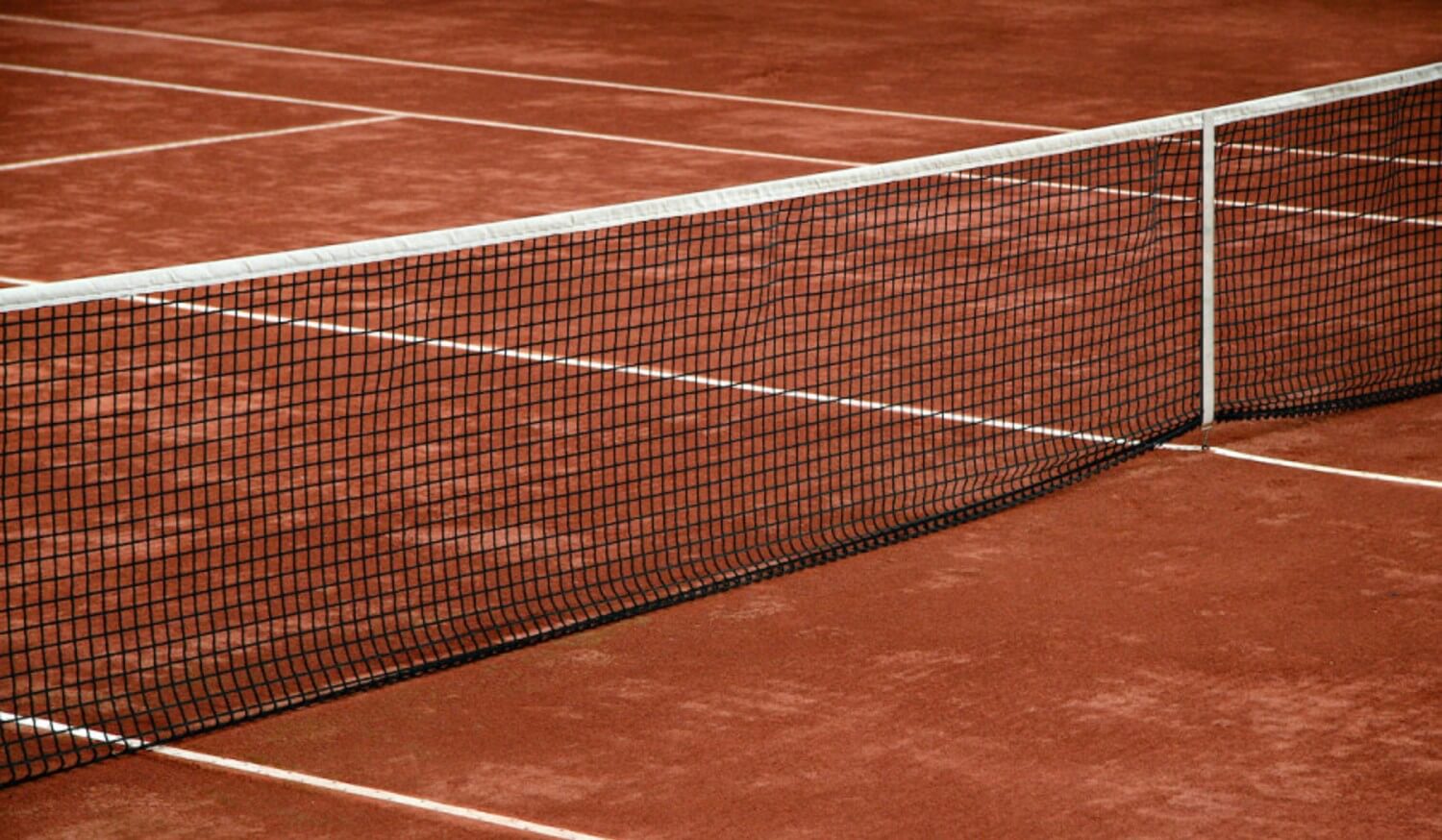 Clay courts are famous for their excellent bouncing capabilities. They are made out of many materials, including crushed stone, shale, or brick. These courts don't promote speedy ball delivery but perfection spinning functionality.
Its courts are often very helpful for the players to master their spinning skills. Players will be at a comfort producing shots with different angles by using various strategies. Besides, players that rely on speed won't prefer these surfaces. Moreover, you also need the best-quality balls for clay surfaces to achieve the highest performance.
You'll find two types of clay courts around: green clay courts and red clay courts. Red clay courts promote a slow striking experience in comparison with green clay courts. Players preferring fast experience rely on green clay courts rather than the red clay courts.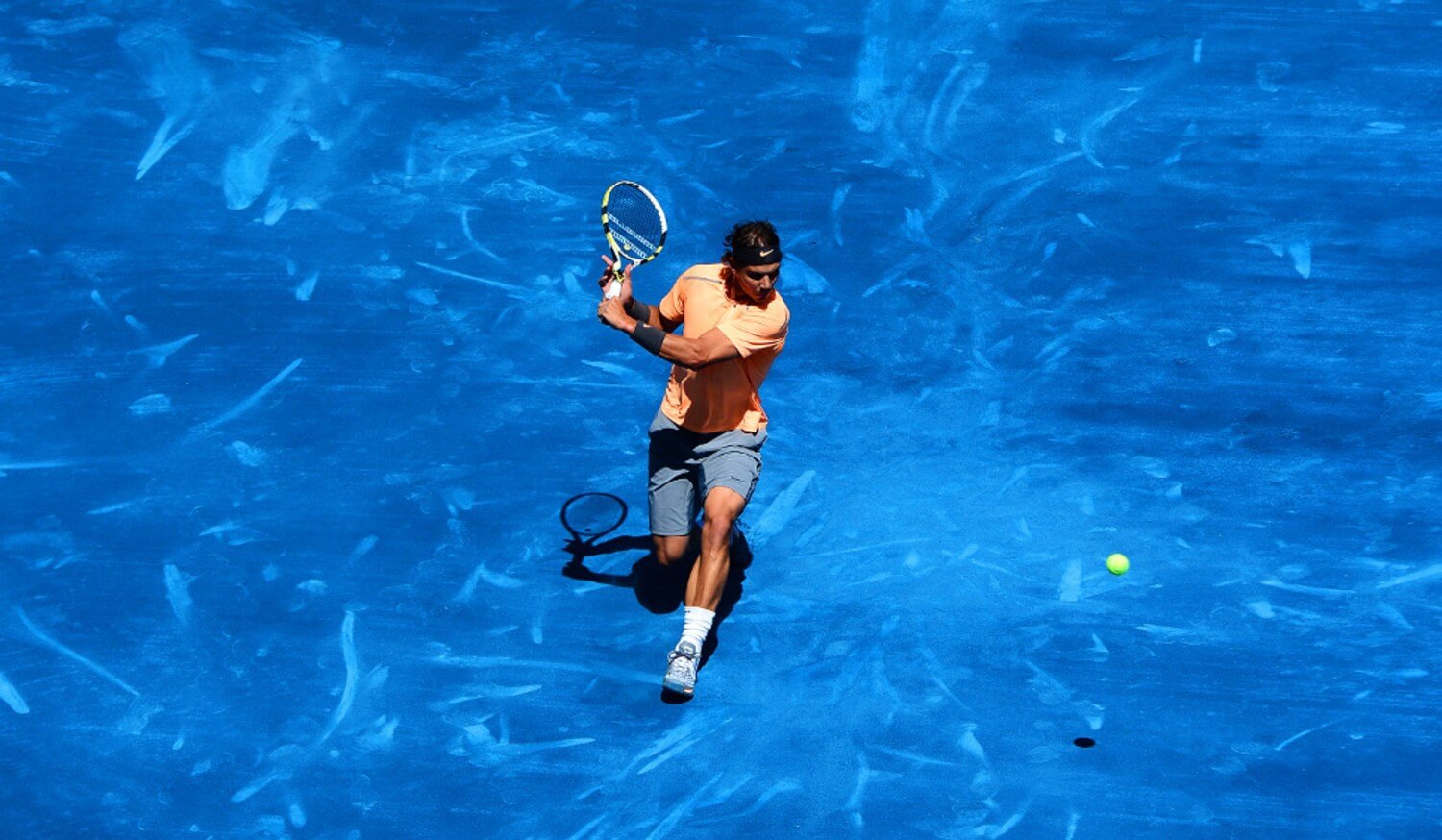 This tennis surface type is pretty and carries ITF endorsement as a new tennis surface type. It's an entirely new surface type that offers the same experience as clay surface but with a difference. This surface type won't demand high maintenance, just like its basic clay surface.
Moreover, the surface brings slow speed to its players. Players are more likely to use spin and angle tactics as their basic strategy in the game. Its slow speed has also got ITF recognition for adding authenticity.
The surface uses very impressive technology, offering water-drainage functionality. They offer less maintenance making day-to-day costs lower than most tennis surfaces. This surface type doesn't need a separate space for construction as well. All you need is high-quality tennis nets to get started.
You can construct this surface at any surface time. You can do it even where a playing surface is already existing, making it versatile for many. You'll admire this new technology for your next tennis match. There's a bright possibility of uplift in artificial clay surface trend soon.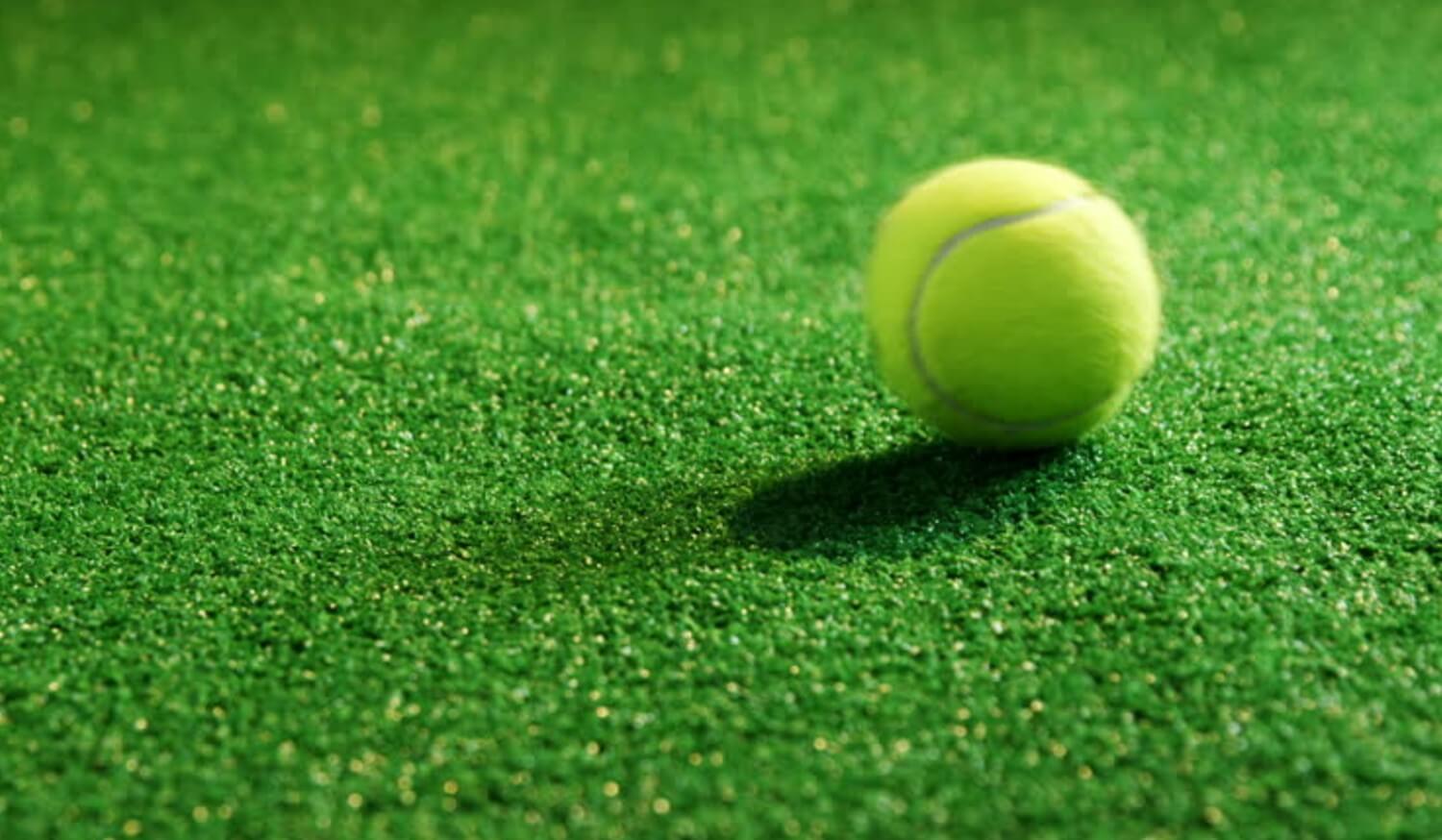 You'll not find grass courts as common as the rest of the tennis surfaces. It was famous in the past times and still brings old tennis glory. The grass surface is like a lawn that needs generous maintenance over time. Besides, you also need to have
professional-grade tennis shoes
to get the best performance on the grass court.
Grass courts are a fusion of layers of clay, sand, and slit with a surface covering grass. This surface allows the ball to skid, offering a very fast tennis game. You'll also notice that the ball remains close in the distance to the ground/base.
The trend of this surface type is declining due to its continuous maintenance. Adding more, players also have trouble continuing their matches when there's a light rain shower. These reasons combine for its trend decline.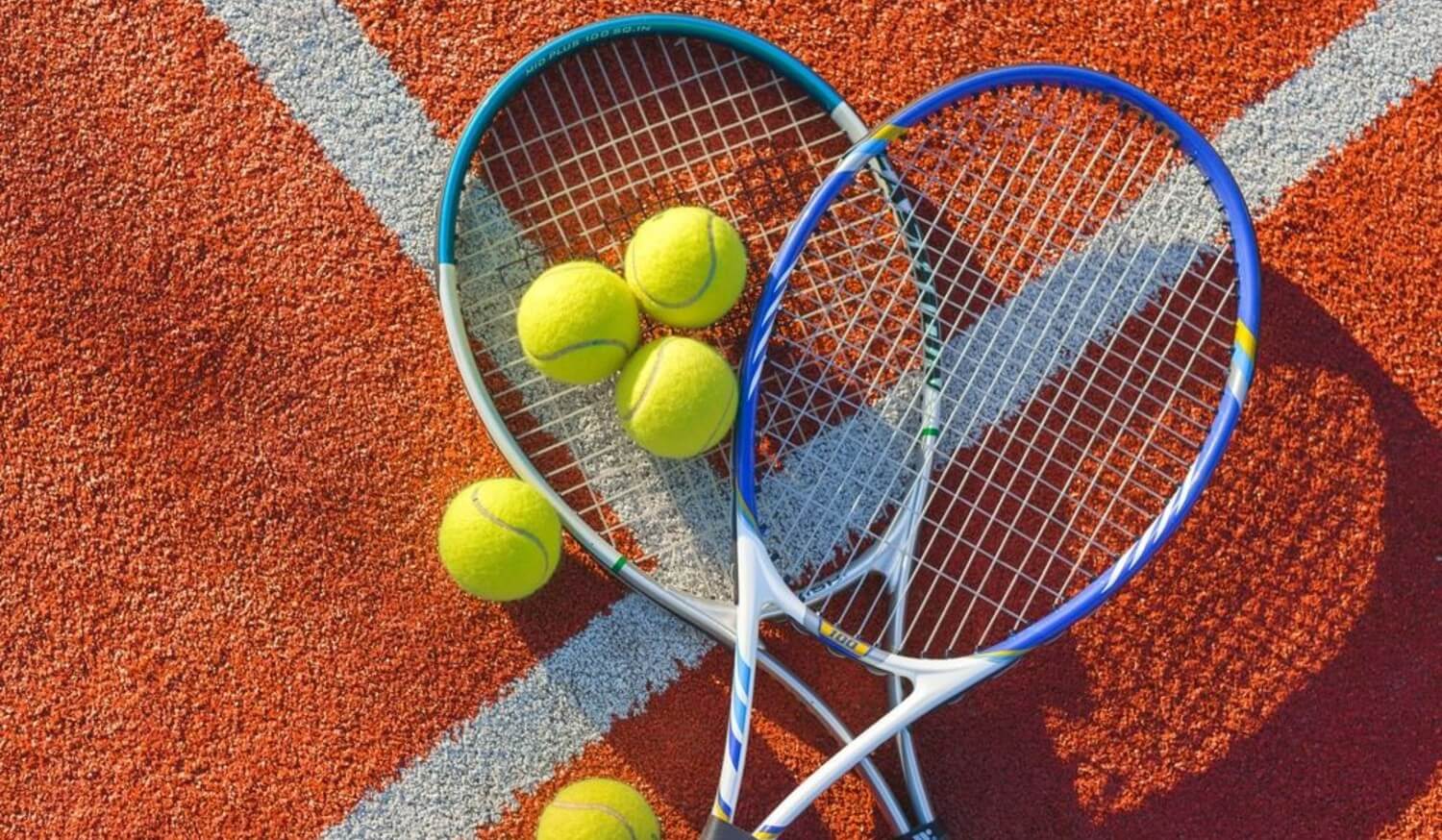 As compared with the hard court, this type of court has some similarities in the construction procedure. Here you will set an asphalt layer structure on the base section to make the exterior more firm. Moreover, the carpet top comes to the place, which is usually layered in the roll formation, making the court faster.
Furthermore, the big servers will surely get a helping impact on the carpet court due to the fast pacing aspect given in the carpet layer. Even many tournament-level games have been playing lately on the carpet court in history.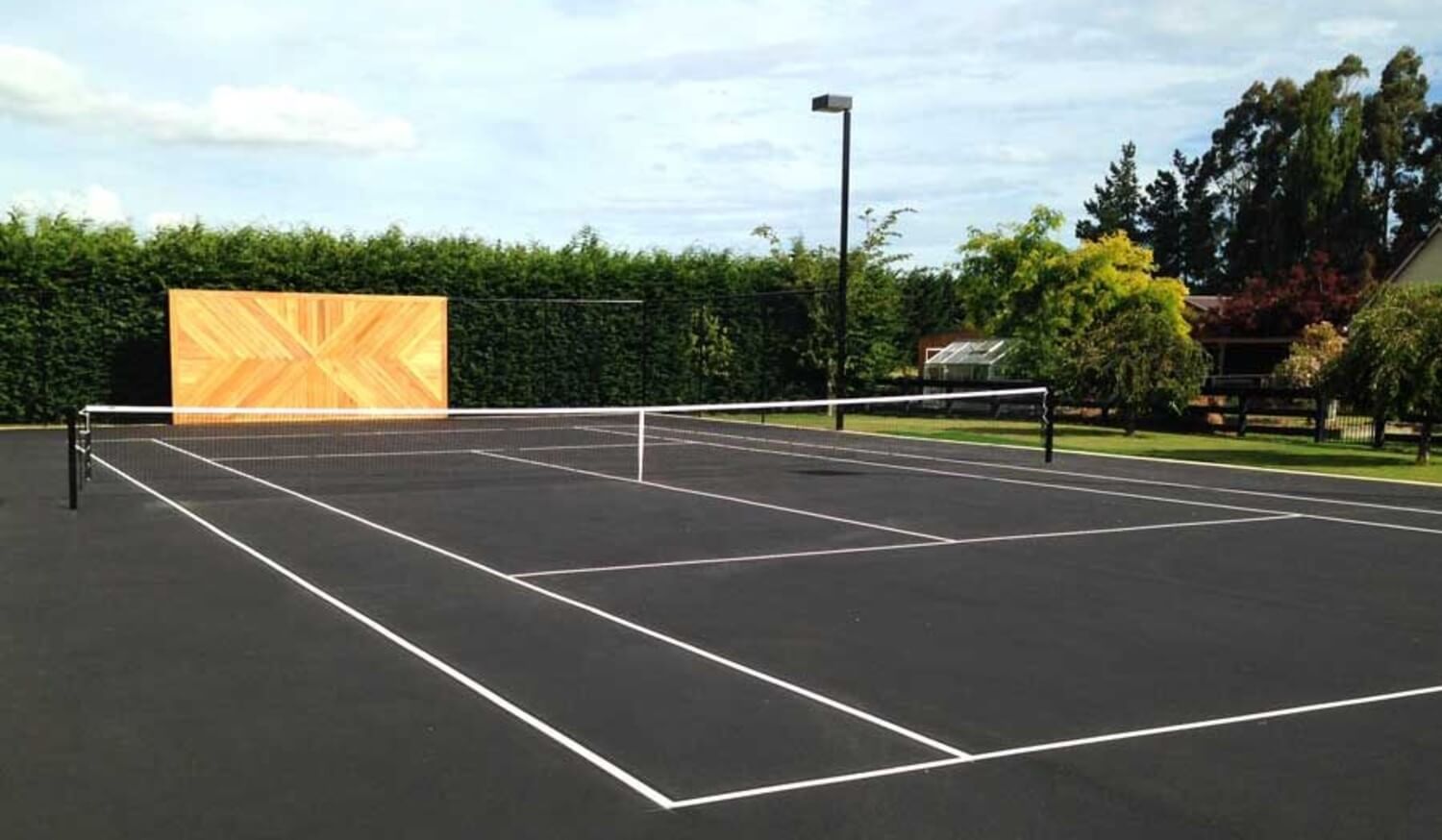 Asphalt courts construction gets a resemblance with the hard court, which is one of the various types of tennis surface explained earlier. However, there are a few changes made here. The professional player will never prefer the asphalt layers due to their nature toward the possibility of getting damaged.
According to our own experience, only a few, like high-quality Wilson rackets or top-rated Volkl rackets, perform well on this surface. This surface truly demands a professional approach.
Although the budget cost of constructing an asphalt court is comparatively similar to the other courts, there is no final layer of the acrylic present in the formation of the asphalt court. Thus, the sunlight can also cause damage, i.e., cracks, resulting in higher costs in the repairing procedure.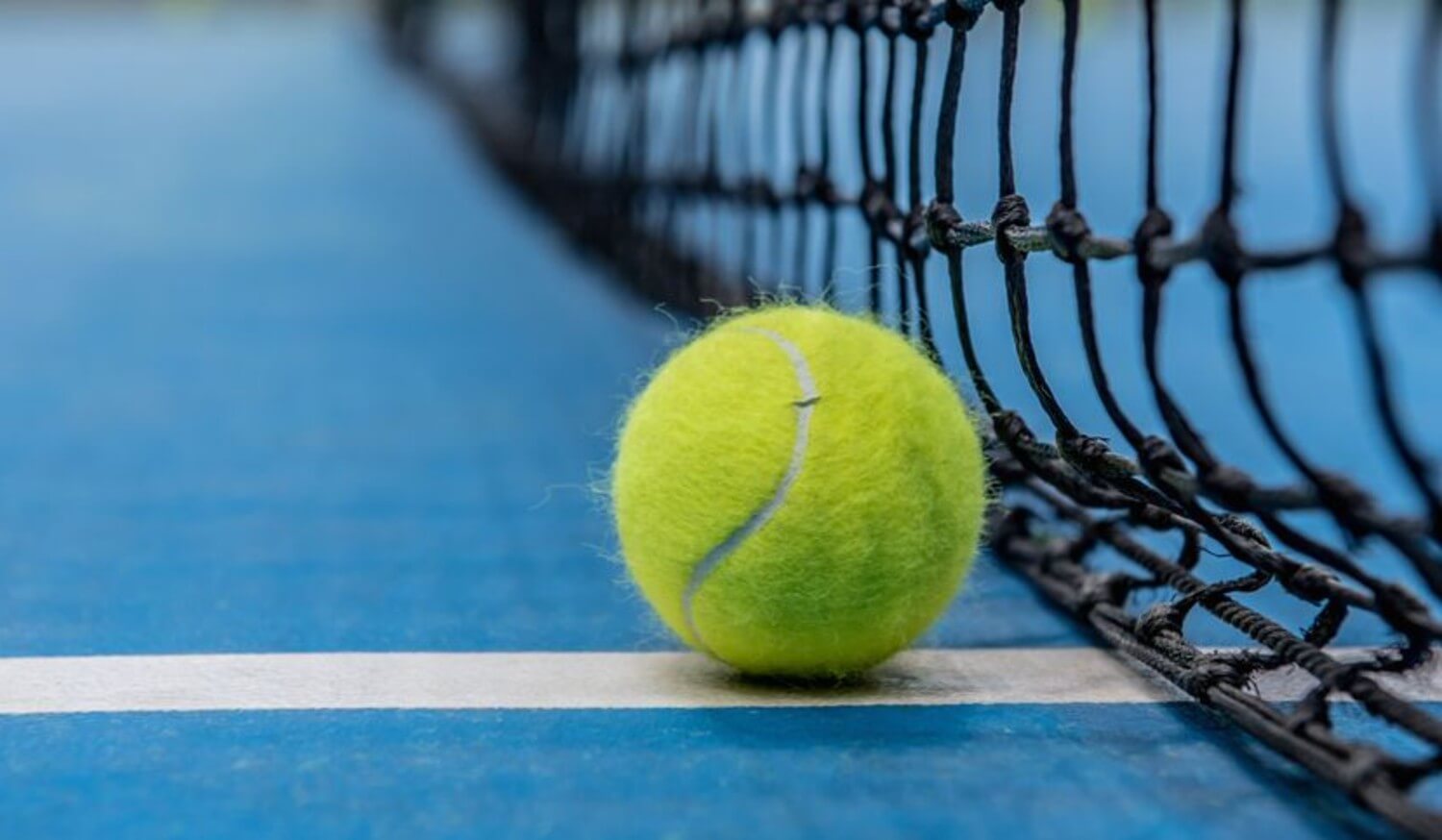 No many players are in favor of concrete courts; however, the construction of these courts surely includes concrete as the main subject. Comparatively, the possibilities of cracks are fewer here due to the significant combination of substances included in the construction.
You can easily make one small surface in your backyard for regular practice. Just have a high-quality mini tennis net, set it up, and start playing on this concrete surface.
Nature Of Playing On Different Courts
The nature of each player's style mainly matters on the type of court, so the players should also consider their style before choosing the court type.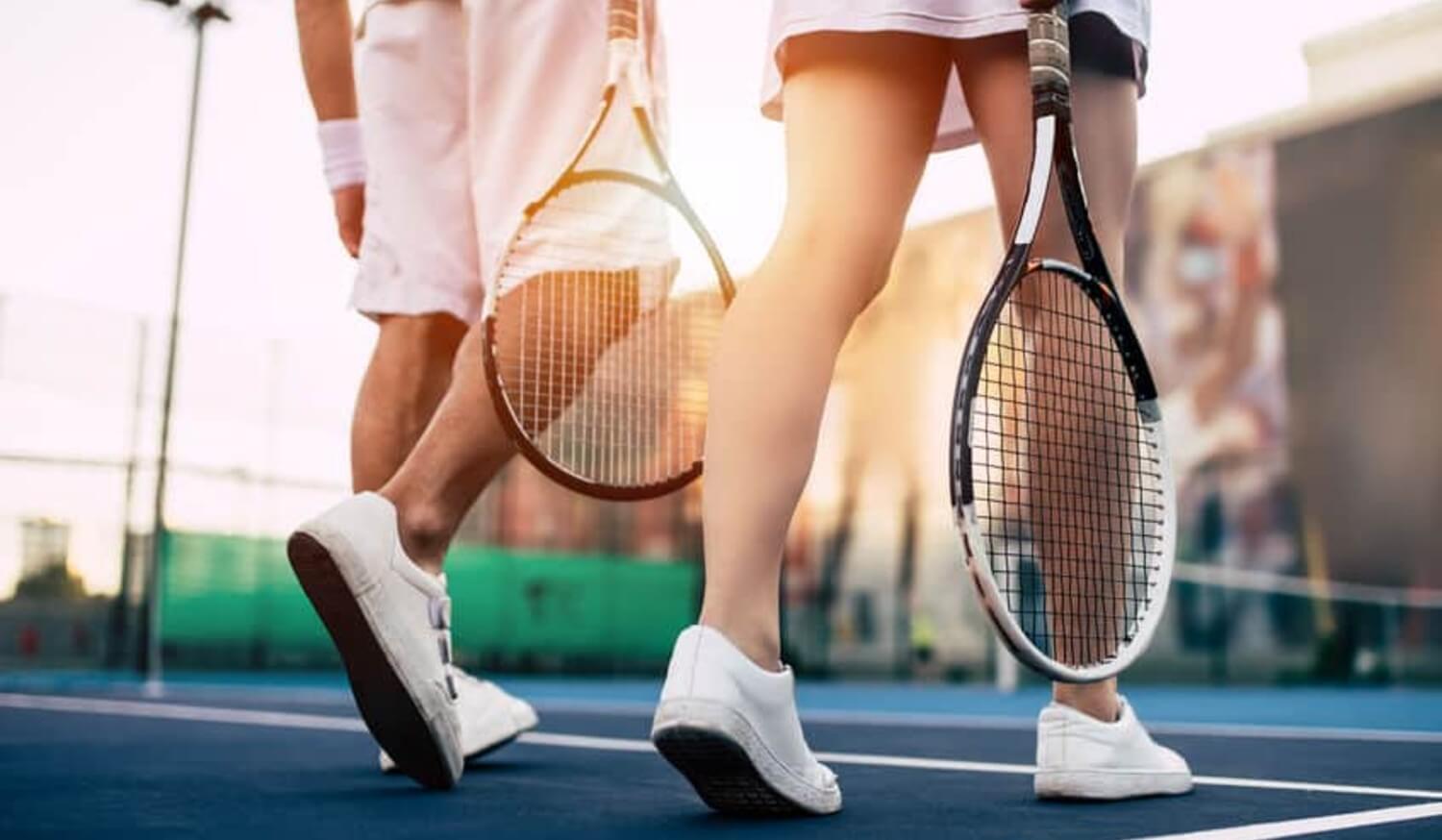 1. Bouncy & Slower Playing Court
Clay courts generally possess a slower pace on the surface resulting in a high bounce of the ball when the players hit the ball. The reason is because of the slower impact; thus, the player will have to make an effort on the shot as compared with the fast-playing courts.
Furthermore, some players prefer taking more time to hit the stroke with proper preparation. Then the clay court is a sure playing surface for those players with high bounce.
2. Aggressive Playability
The fast-moving players will surely prefer getting on hard and grassy courts due to the lower but fast bouncy impact. Plus, the quick angling and sharp strokes playability will require something responsive, i.e., fast impact courts. Such types of players are more active during running and moving toward the shot rather than waiting for the strokes.
Hence, that's the reason when a player overcomes the situation by delivering a fast stroke in the service for a quick impact.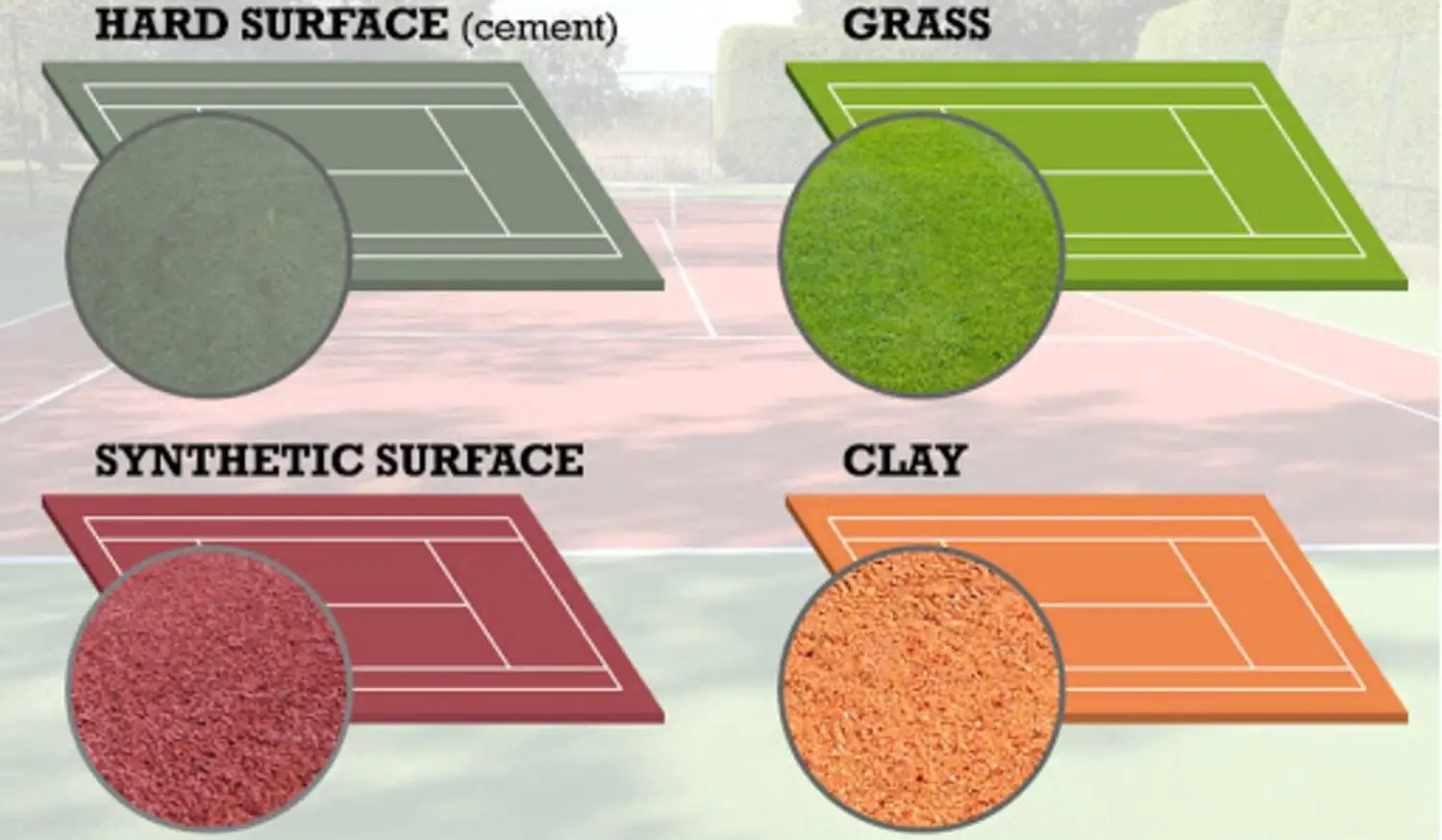 FAQs Regarding Tennis Surfaces
Q. What are the 4 surfaces in tennis?
There are 4 types of surfaces for playing tennis: hard courts, carpet courts, clay courts, and grass courts. You can play tennis on various surfaces, and each surface has its own features, which play an important role in playing. So, choose according to your playing style.
Q. Why do tennis balls bounce higher on clay?
The bottom of the ball slows down more than the top of the ball when it impacts a high-friction surface, resulting in an unexpected increase in spin. The friction of clay encourages players to bounce the ball high, giving them more time to catch their shot.
Q. What is the hardest surface to play tennis on?
Clay courts are considered the most challenging surface to play tennis on. Hard courts and grass courts offer different experiments than clay courts. Additionally, all clay balls have long points that are difficult to change direction from.
Q. What is the best type of tennis court?
Hard Court is one of the best types of tennis courts to play on. Usually, the hard courts are considered and approved by ITF (International Tennis Federation). Further, the hard court is suitable for all types of tennis players.
Final Thoughts
It is settled that there are various types of tennis surfaces explained here with the proper discussion on the formation and construction. These surfaces offer different ball speeds and bouncing to the players. That's why we have seen varying performances even when we talk about professional players.
Moreover, the players should be certain about their style of playability before choosing any type of court. The aggressive players will surely prefer something fast and slower; bouncy impact courts are also there for other types of players.
We hope that after reading our article, you can choose the best tennis surface for your game.