It looks like your great interest in the tennis sport has brought you to this page. Tennis is one of the widely enjoyed games all around the world. You'll be surprised to find out some of the key benefits of playing tennis in today's topic.
Tennis is considered another form of a very healthy physical activity filled with fun. It's a game that is played between either two or four players. Therefore, tennis gives players a great opportunity to play with both teams and single players.
Tennis is a great sport to keep you fit and active. Besides, this sport comes with a bunch of health and social benefits. In addition, tennis game helps players maintain their sound health and weight.
Health-Related Benefits of Playing Tennis
We have reviewed some of the
top-rated tennis rackets
and also some of the
highest-selling tennis balls
. But before you even try those to improve your performance, you need to know about the goodness of this game.
There are many benefits achieved from the tennis game. But first, let's talk about its health benefits in detail.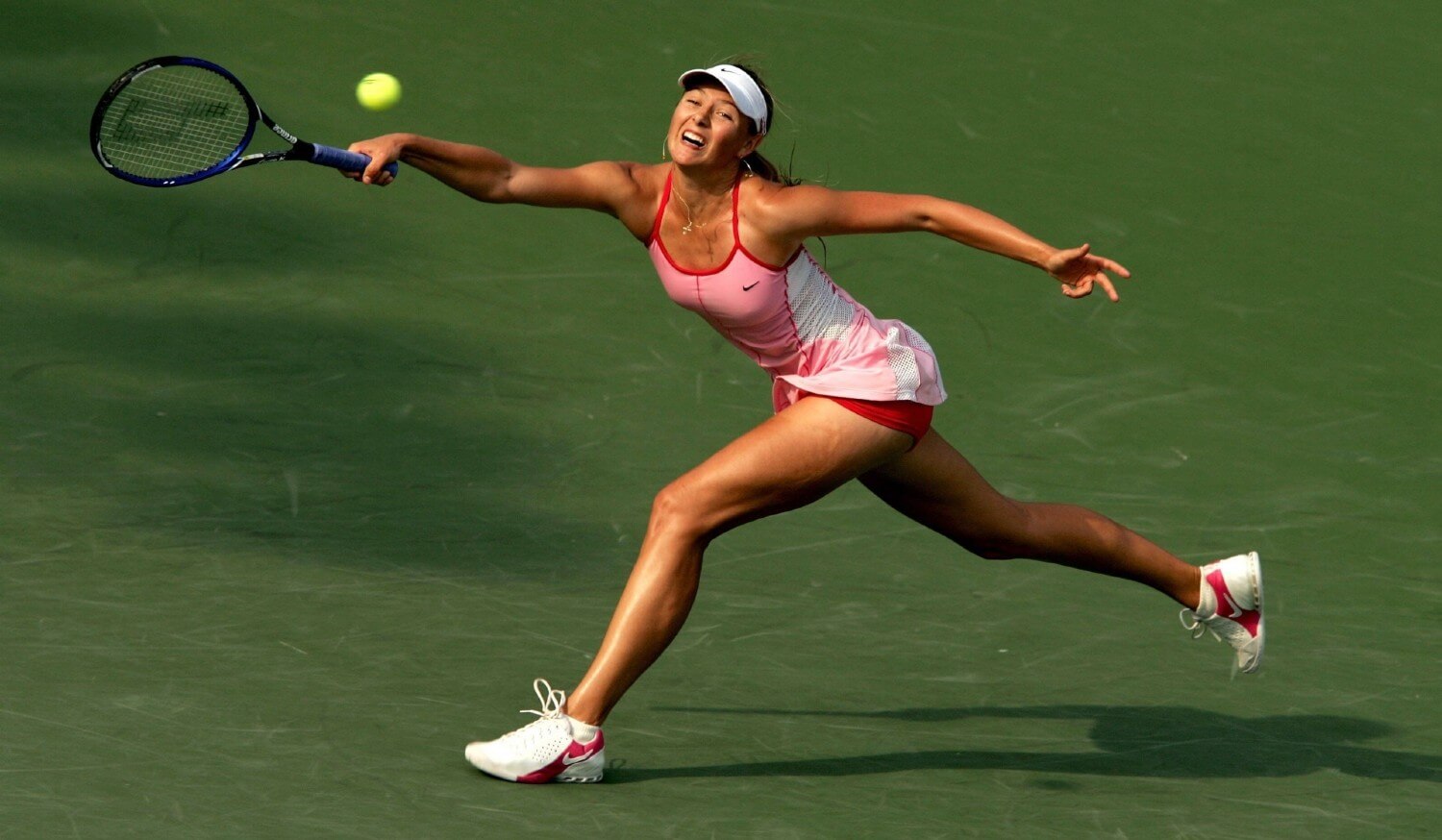 1. Enhances Brain Functioning
Do depression and mental illnesses surround you? Then tennis is the most suitable sport for you. It improves your mental activity and makes you alert and sharp. You can consider this game as a portion of brain food. How?
Tennis helps to improve and regulate serotonin which is called a brain chemical. Serotonin regulation is excellent for improving your brain functioning and sleep activity. So if you are facing trouble with sleeping, then tennis is the best activity.
2. A Fighter Against Many Diseases
This game is also a great activity to decrease the probability of your catching diseases. Players that frequently play tennis games have improved heart rate and blood pressure. This helps them avoid many diseases relating to the heart. You can also practice your game while using high-quality tennis ball machines that yield equal advantages.
It also helps to build great metabolic strength and its functioning. On the flip side, tennis players are safe from Osteoporosis that mostly affects women. Tennis is better than most weight lifting exercises because of its safer effects.
3. Body Alertness & Agility
Your favorite tennis game is a great treatment for restlessness and sloppiness. Many people feel tired and inactive all the time because of a lack of physical activity. They must not be concerned anymore with this tennis game.
Players move all around the court area while playing tennis. Tennis really requires its players to act quickly on each strike. This gives them a great body movement that remains throughout the game duration.
4. Balances Body Structure
When you're playing this game, each body part supports others forming excellent body stability. This is one of the key benefits of playing tennis. You can understand this by learning the body movement when someone plays the tennis game.
Your swinging arms get the hip support, so you don't fall when striking hard. A player's feet also come in great significance when playing this spectacular game. You can achieve even greater balance by using top-rated tennis shoes. You learn to balance your body with the assistance of foot movement. Therefore, it will be safe to say that tennis also helps players achieve a balanced body structure.
The obligations in recent years forced people to spend most of their time in their houses. As a result, people are losing their health wars with a lack of physical activities.
Tennis is a great solution to this problem that most of us are facing right now. People can make their house gardens a temporary tennis court. This will give them a solid reason to come out of their rooms and get physical. And if you don't like the discomfort that it may cause, just use a high-quality tennis sweatband to aid the game.
• Quick Fact: Vital Vitamin D Supply
This will help them get more sun exposure offering a bunch of health benefits. You are indirectly getting vitamin D as you face the sun when outside. Spending some amount of time outside will give you a decent vitamin D supply.
Vitamin D is famous for its health benefits regarding stronger immunity. It also keeps you away from the risks of cancer disease. Besides, if you're a heart patient, then soaking some sunlight can be fruitful as well.
Cutting down extra body fats is another key benefit that you get with tennis. No rocket science involves in the weight loss process, but it's simple. The body needs to burn as many calories as possible. This will aid in losing your appetite for weight loss functionality.
You can just buy one mini tennis net and start playing in your backyard or in any small place.
• Quick Fact: How Tennis Cuts Down Extra Fat From Your Body?
Tennis involves a great deal of body movement that carries throughout the match. Players will be working hard and moving their bodies all around the court area. In the meantime, they get sweating and that transfers to weight loss.
The work done during the game brings your calories down. This helps with the weight loss process for those who are obese. Therefore, players will be able to bring their body weight without doing much.
Anxiety and depression are other menaces to a person's overall health. Tennis is such a healthy activity that can treat your mental sickness that grows every day. It's like a gateway/escape from your wordy problems.
Tennis demands a proper mind's attention, and that what helps here. When playing, players are focused and attentive while leaving a list of problems behind. It's a great stress buster that improves blood flow treating depression.
Social Benefits of Playing Tennis
You are not just limited to the health advantages of the tennis game. But there are a bunch of social benefits that come along.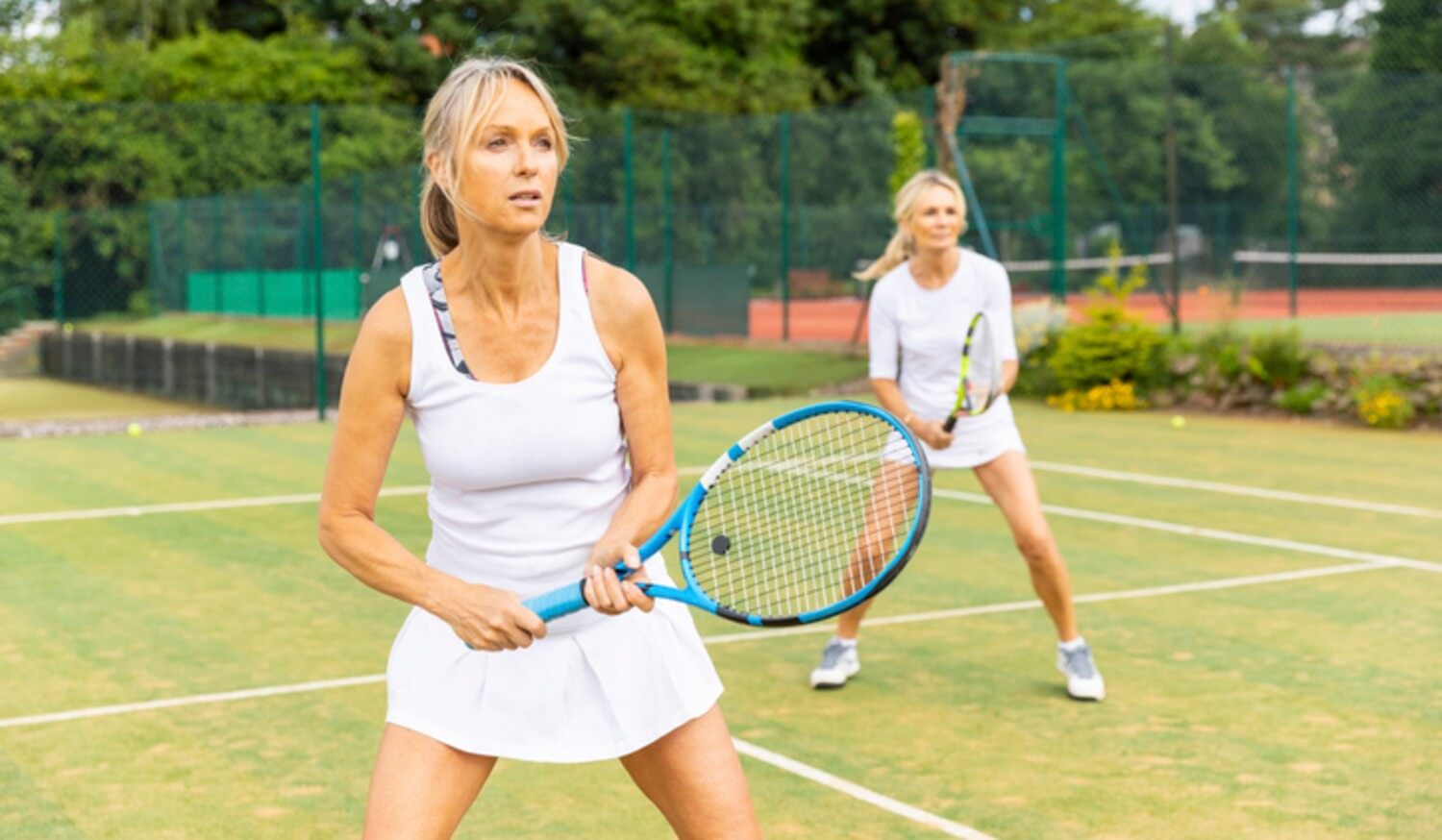 1. Boost Social Interaction
You are always playing among others when it comes to tennis games. Tennis lets you enjoy the perks of getting socialize with other people. This game is gratifying when it comes to a person's psychology.
When playing, players share their game with like-minded people. You get to meet a lot of people sharing similar interests.
Players will be able to attend tournaments relating to the tennis game. These events and tournaments are a great treat to a person's mental health. They will be able to get around with more people and share meaningful conversations.
Players then become more professional sitting with the professional players. This makes it one of the key benefits of playing tennis game.
A person can play this game at any part of his life without hesitation. It brings agility in a person's life if he's getting on in with the year's count. Usually, some games retire with a person's age but not this one.
It's one of those games that does not base on age limit. Many kids enjoy this game with the elders, and that's the beauty of this game.
4. Battle Against Isolation
Many people fall victim to isolation and seclusion. They feel uneasy and uncomfortable facing the audience, and that's what keeps them separate. This leads them to a bundle of mental complications that are alarming.
Tennis is a one-time solution to this very significant mental issue. This evergreen game will lead you from seclusion to the bright light of confidence. You'll be able to face and interact with people without trouble.
Confidence plays a major role in upbringing your public dealing skills. Physical activities are often linked to a confident personality. In many cases, people that don't go out often are socially awkward, lacking confidence.
Therefore, people who engage in tennis games and go out are more confident than most. Just carry your tennis kitbag in style and start dominating the game with your confidence.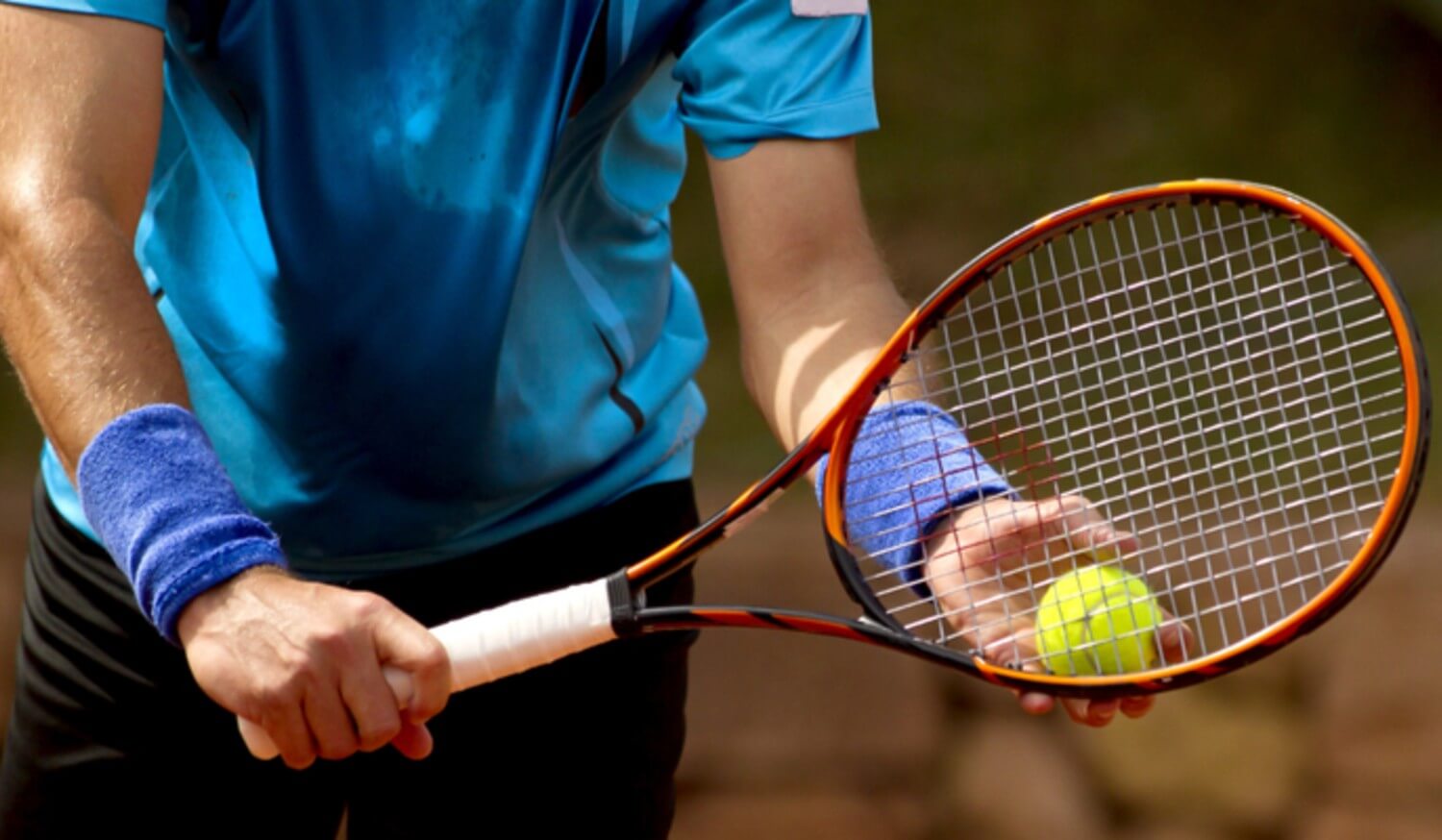 FAQs Regarding Benefits of Playing Tennis
Q. What are the emotional benefits of tennis?
Tennis has substantial mental benefits. As compared to non-athletes and athletes who do not participate in sports, people who play tennis tend to be happier, more optimistic, more resilient, and less stressed.
Q. Why is tennis a good lifelong sport?
According to the University of Illinois, tennis can promote a lifetime of continued brain development since it requires alertness and tactical thinking, thus generating new neuron connections in the brain. Further, it keeps you active.
Q. What is the disadvantage of tennis?
The physical demands of tennis place much stress on the body as tennis has a physical disadvantage. Wrist tendinitis, elbow, inflammation of the knee joint, inflammation of the shoulder joint, and pulls are just some possible injuries while playing tennis.
A study by Southern Connecticut State University found that tennis players had higher vigor, optimism, and self-worth, and lower levels of depression, wrath, confusion, nervousness, and tension than other athletes and non-athletes.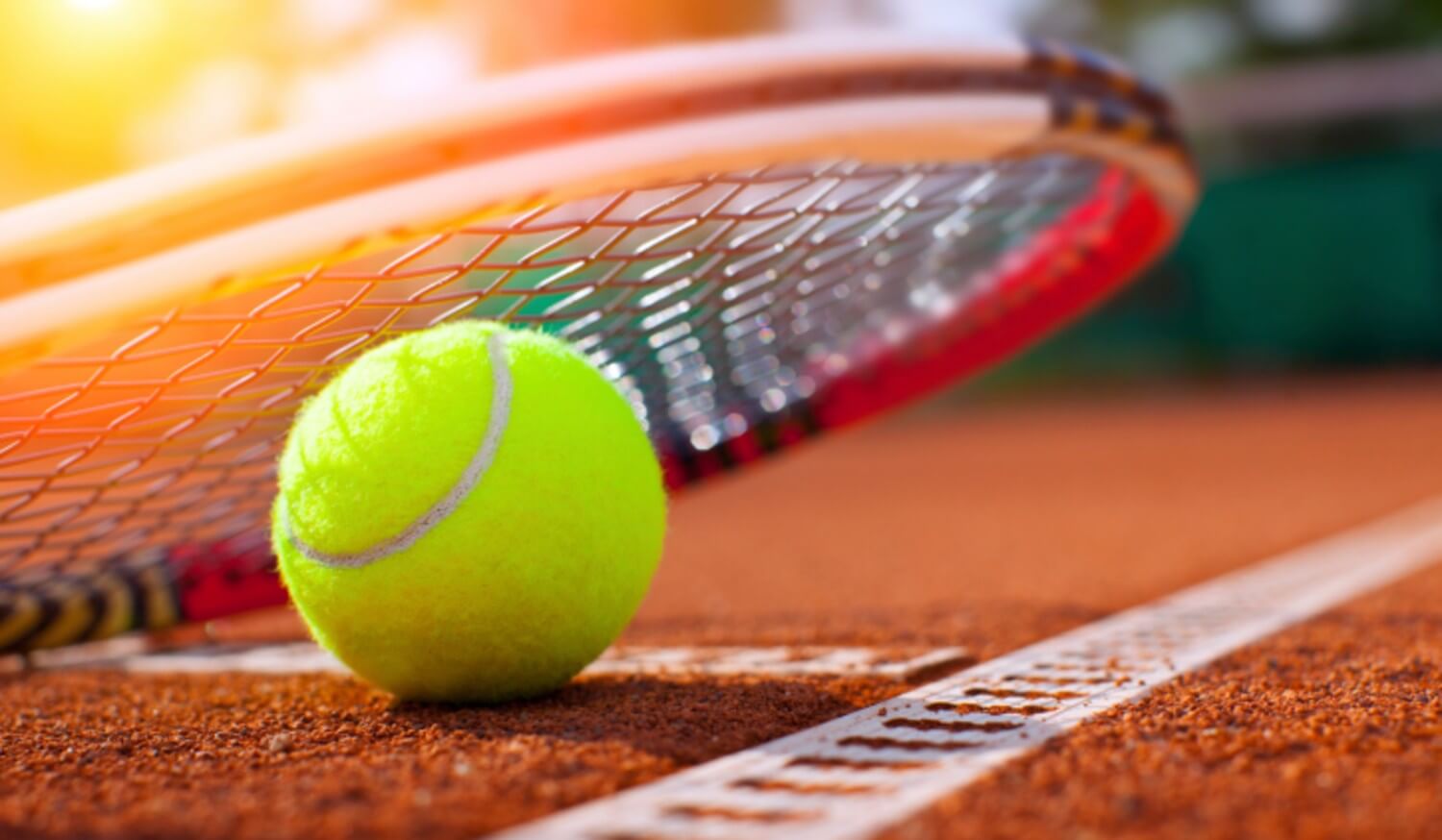 Final thoughts
Tennis remains an evergreen sport that is enjoyed all over the globe. There are countless reasons to love this promising game. You get countless physical and mental benefits out of this tennis game. Additionally, it promotes excellent brain development and knocks down anxiety/depression problems.
This game also grooms your physical fitness and its growth. It sustains your body's energy and improves your stamina's value at the same time. Besides, this game is excellent for weight loss and management as well. So it's incredible for the people looking to maintain their weight.
Lastly, it helps in building social interaction when you share the court. This makes it one of the finest sports you can ever imagine in today's times.