Former MMA fighter Kevin Ferguson, famously known as Kimbo Slice, made his name not just as a great mixed martial artist but also as a professional boxer and wrestler. Besides, he also worked as an actor in several Hollywood movies. Till his death in 2016, he remained a part of the MMA and wrestling culture of America. He first came into prominence for his viral video footage of mutual combat street fights.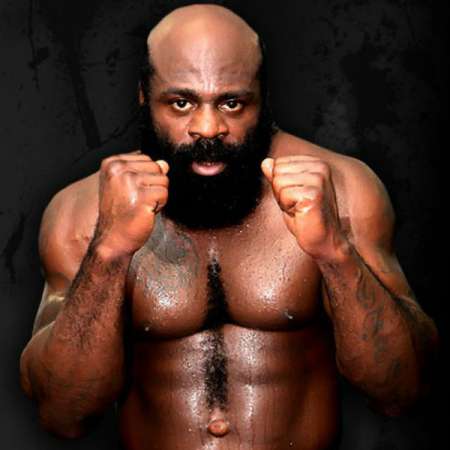 For his brilliant street fight skills, Rolling Stone once named him 'The King of the Web Brawlers'. Following his contract with the EliteXC in 2007, he left the underground street fighting scene and came into professional combat sports. After making his debut in EliteXC, he also appeared in 'The Ultimate Fighter: Heavyweights' in UFC. Following his departure from UFC, he remained as an associate with Bellator MMA till June 2016.
| | |
| --- | --- |
| Full Name | Kimbo Slice |
| Date of Birth | February 8, 1974 |
| Age | 42 years old |
| Profession | Mixed Martial Artist, Boxer, Wrestler, Actor |
| Marital status | Relationship |
| Children | Six |
| Spouse | Antoinette Ray |
| Height | 6′ 2″ feet |
| Weight | 234 lbs |
| Siblings | Two |
| Father Name | N/A |
| Net worth | $500,000 |
Kimbo Slice Biography and Stats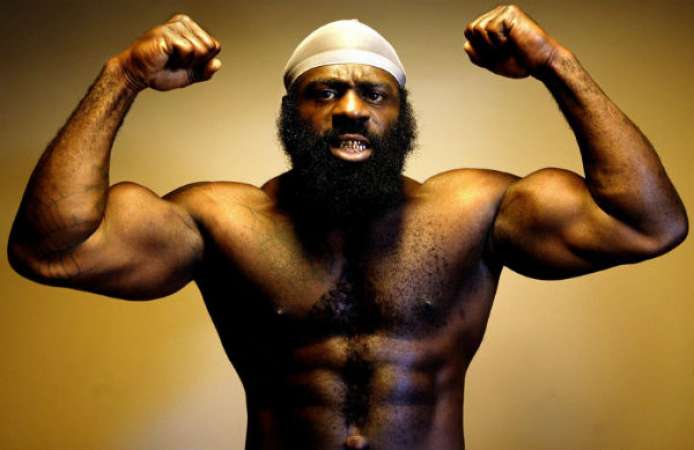 Kimbo Slice Street Fight Career
After leaving college, Kimbo started working as a bouncer for a strip club. Shortly after, Mike Imber offered him an opportunity to work as a bodyguard and limousine driver for RK Netmedia. Mike was his high school buddy and remained Kimbo's manager till his death. RK Netmedia also supported Kimbo throughout his life and appeared in all of his fights as 'Team Kimbo'. He received the initial push into the fighting scene during that time.
Police charged him with carrying a concealed weapon in 2002. In the following year, he started his career in the underground mutual street fights. Shortly after, his fighting videos started to become viral on several websites all over the globe. His first video against 'Big D' got several million hits on the internet. And during that fight, Big D had a large cut on his right eye from Kimbo's punch which eventually led to the nickname Slice.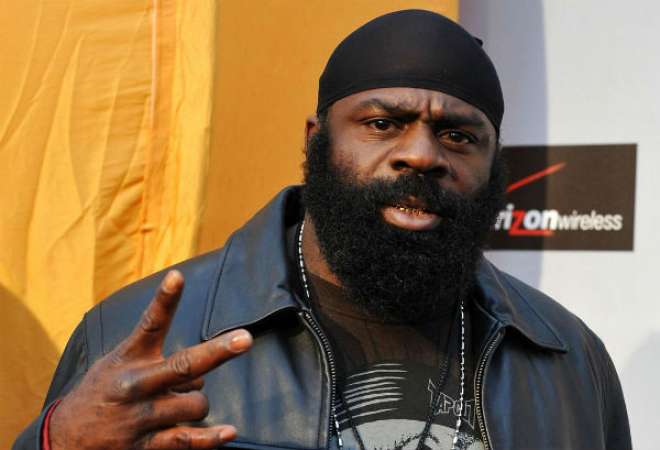 Kimbo Slice MMA Career
Following his street fighting legacy, Kimbo started training martial arts under David and Marcos Avellan in Freestyle Fighting Academy in 2005. He first started training primarily for street fighting but later developed his interest in mixed martial arts. Shortly after, he started training under former MMA artist Bas Rutten at EliteMMA training center in the Thousand Oaks area of California.
During that time, he also started boxing training under his instructor Randy Khatami. He then signed his professional MMA contract and started preparing for his debut in 2007. In his debut match, he faced Ray Mercer, an Olympic gold medalist and former WBO Heavyweight champion. He defeated Mercer in the 'Cage Fury Fighting Championships 5' match in Atlantic City on 23rd June 2007. That match witnessed 20k PPV sales.
Following his win against Mercer, he signed his first professional MMA contract with ProElite on 11th October 2007. Shortly after, he announced his debut in EliteXC. He first selected Mike Bourke as his opponent in his debut match. However, Mike Bourke suffered a shoulder injury and dropped himself from the match. Finally, on 10th November 2007, Kimbo made his debut against Bo Cantrell, where he remained the winner.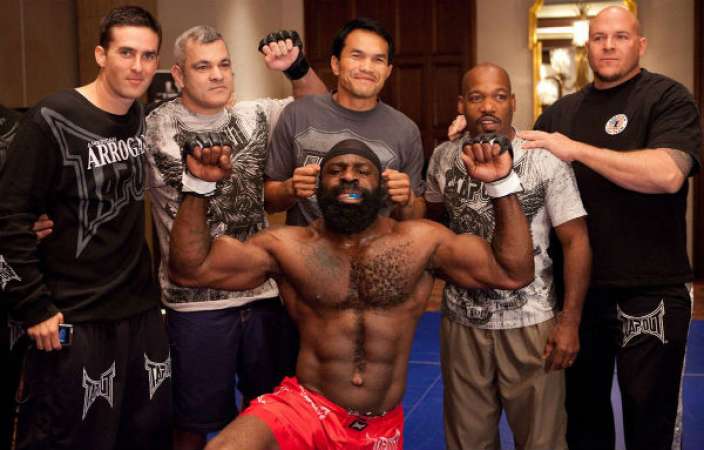 Kimbo Slice Elite XC career
Kimbo made his debut against David "Tank" Abbott in the main match of 'EliteXC: Street Certified' on 16th February 2008. He won that match in the very first round by KO. He then made his prime-time network television debut in an 'EliteXC: Primetime' match against James Thompson on 31st May 2008. Although he won the first round, James Thompson won the match on total points that day.
Kimbo then became a part of the 'CBS Saturday Night Fights' and challenged Ken Shamrock to face him in the BankAtlantic Center in Florida on 4th October 2008. Just before the match, Ken suffered a huge cut in his left eye while warming up. Seth Petruzelli then fought against Kimbo as his replacement of Ken that night. However, Kimbo lost that match against Seth. Shortly after, EliteXC closed its operation due to bankruptcy in October 2008.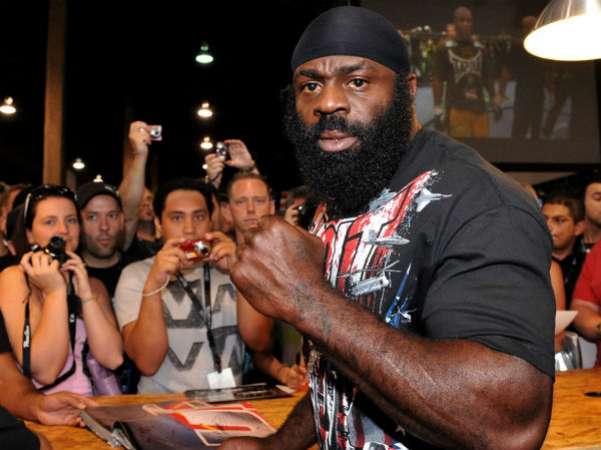 Kimbo Slice UFC Career
Ultimate Fighting Championship invited Kimbo after EliteXC ceased its operations. However, they announced that he would need to win his way through competition on "The Ultimate Fighter TV" show. Kimbo then started practicing under former UFC fighters Quinton Jackson and Rashad Evans. Shortly after, he made his debut against Roy Nelson, despite being the first choice for all the judges of UFC.
He then faced Houston Alexander at 'The Ultimate Fighter: Heavyweights Finale' on 5th December 2009 in the catchweight category. He won that match by unanimous decision. Shortly after, he made his first PPV debut in the heavyweight category of UFC 113 against one of the undefeated UFC fighters, Matt Mitrione, on 8th May 2010. He lost that match in the second round. On the very next day, UFC released him along with Paul Daley.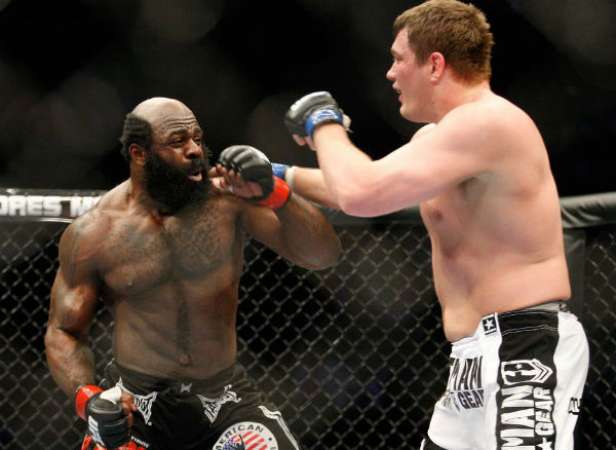 Kimbo Slice Boxing Career
Following his departure from UFC, Kimbo expressed his intention to become a competitive boxer in August 2010. Roy Jones agreed to fight against him at first but later said Kimbo would need a number of professional boxing matches before facing him. He then made his professional boxing debut against James Wade at the Buffalo Run Casino in Miami on 13th August 2011. Kimbo won that match against 39-year-old James.
He then achieved victory against one of the greatest boxers, Tay Bledsoe, via KO on 15th October 2011. And on 30th December that year, he achieved victory against Charles Hackmann through a unanimous decision. He then traveled to Australia to face Shane Tilyard on 30th January 2013 and won the bout. In the following year, he also started preparing to make his wrestling debut against Shinichi Suzukawa at the 'Genome 14' event in Japan on 9th February 2011.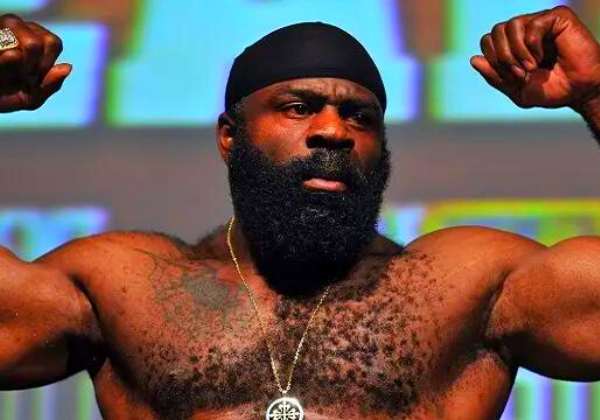 Kimbo Slice Bellator MMA Career
Around five years after his last fight in UFC, Kimbo signed a multi-fight deal with Bellator MMA on 16th January 2015. He made his debut against Ken Shamrock at the 'Bellator 138' event on 19th June 2015. He then faced his old-rival Dada 5000 at the 'Bellator 149' event on 19th February 2016. Since the announcement, this match has created hype among MMA fans as the rivalry between Kimbo and Dada dates back to their street-fighting days.
One of the videos of their street fights in Florida went viral during the early career of Kimbo. He then faced Dada in an actual organized fight and won the match by TKO. However, he failed to pass the pre-fight drug test, and the result came with high traces of the anabolic steroid in his blood. Texas Athletic Commission then filed a case against Kimbo for using PED, which he later settled with a $2,500 fine.
However, the Texas Athletic Commission withdraws his license to take part in MMA events following that result. Scott Coker, the president of Bellator MMA, announced in April 2016 that Kimbo would face James Thompson in the main event of 'Bellator 158' at the O2 Arena in London. That match was scheduled to take place on 16th July 2016. But sadly, Kimbo lost his life due to heart failure before that.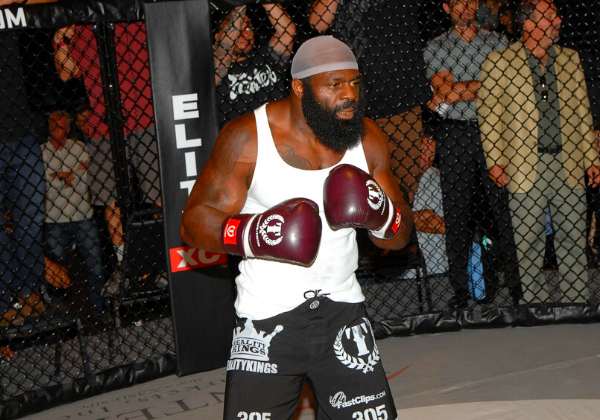 Kimbo Slice Family and Childhood
Born on 8th February 1974, Kimbo spent his early childhood in the Nassau area of the Bahamas. He later moved to Florida in the United States during his childhood days with his mother, Rosemary Clarke. Kimbo and his two brothers were raised singlehandedly by their mother. He first went to the Bel-Air Elementary School before taking admission to the Cutler Ridge Middle School. Shortly after, he moved to Richmond Heights Middle School.
Kimbo completed his schooling at Miami Palmetto High School. He then attended Bethune-Cookman University. Shortly after, he moved to the University of Miami to study criminal justice. He played as a middle linebacker during his high school days. And in 1997, he opted for a tryout with the NFL franchise Miami Dolphins. However, he failed to make it to the final squad despite being a part of the pre-season squad.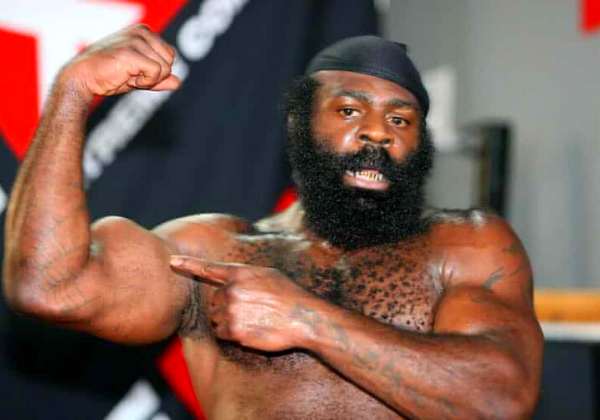 Kimbo Slice Wife and Children
He started dating his long-time girlfriend Antoinette Ray during his early career as a bouncer. However, several reports also claimed that he married Antoinette in 2012, while most of the reports state that she is just his fiancée. The couple had three sons, Kevin Jr., Kevin II, and Kevlar. Besides, the couple also has three daughters together, Kiara, Kevina, and Kassandra. Kimbo is also the cousin of one of the greatest judo artists, Rhadi Ferguson.
Kimbo's eldest son, Kevin 'Baby Slice' Ferguson Jr., followed the same path as his father. Baby slice is currently active in the mixed martial arts circuit of the United States. Kimbo and Antoinette's youngest son, Kevlar, currently suffers from autism. His house in Florida was completed destroyed by Hurricane Andrew in 1992. And for that, he had to live in his Nissan car for a month. The couple lived happily with their kids in Coral Springs.
Kimbo Slice Death
He was rushed to hospital in the Coral Springs area of Florida on 5th June 2016. The doctor diagnosed that he would need a transplant and soon placed him on the ventilator in the intensive care unit for complete life support. But sadly, he died of heart failure on 6th June 2016. His autopsy report revealed that he had a mass on his liver. The CEO of Bellator MMA, Scott Coker, expressed his condolences right after Kimbo's death.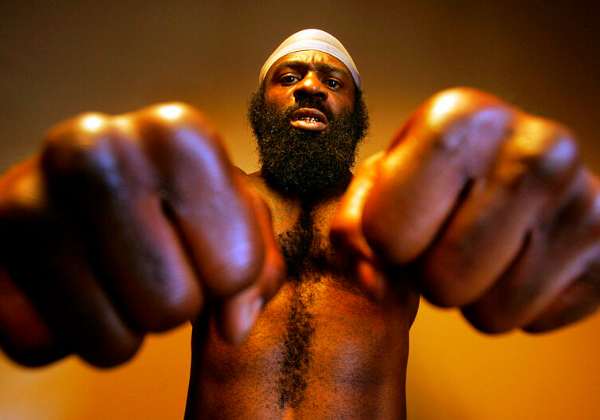 Kimbo Slice Net Worth
According to the current financial reports, the net worth of Kimbo Slice is estimated to be around $2 million as of 2020. He has earned most of his fortune from MMA and boxing. However, he also appeared in an advertisement called 'Caterpillar vs. Kimbo' in 2009. Besides, he also appeared in a hit television series called 'The Iron Ring'. He also appeared in the Christmas special movie of Nickelodeon, 'Merry Christmas, Drake & Josh' in 2008.
Kimbo Slice Stats – Infographics
FAQ Regarding Kimbo Slice
Q. Who is Kimbo Slice?
A. Kimbo Slice is a former mixed martial artist and wrestler who predominantly performed in UFC and Bellator MMA. Several of his underground street fighting videos went viral during his early career. He then moved to professional fighting and became one of the best fighters in America.
Q. How did Kimbo Slice get his name?
A. During his early career, he once faced a fighter called 'Big D' in 2003. He landed a heavy blow on Big D during that fight that made a huge cut in his right eye. And from that cut, he got the nickname 'Slice'. He then started to use it along with his childhood nickname 'Kimbo', thus making the name 'Kimbo Slice'.
Q. How did Kimbo Slice die?
A. Kimbo Slice died of heart failure on 6th June 2016 in the Coral Springs area of Florida, United States. He was admitted to a ventilator of the ICCU in his local hospital on 5th June. However, his autopsy report later revealed that he had an added mass in his liver.
Q. How tall is Kimbo Slice?
A. Kimbo Slice was 6 feet 2 inches (1.88 meters) tall. Besides, he weighed around 235lbs (107kgs) during his peak time. That huge stature made him a dominant figure in the underground street fighting scene. Besides, he also has an advantage of his height while competing against other boxers.
Last Updated On: September 2023