Legendary athlete and the King of Squash, Jahangir Khan, is undoubtedly the greatest and most popular sportsman Pakistan has ever produced. He is the only player in history who remained unbeaten for a record 555 matches in his career between 1981 and 1986. Legendary fast bowler and former Pakistani prime minister Imran Khan, and retired all-rounder, Shahid Afridi also deserve their mentions among the most popular sportsmen in Pakistan.
Sports in Pakistan look very different in other parts of the world. Pakistani have a different attitude towards sports. And that's why Pakistan produced iconic athletes that got fame not only in Asia but across the whole globe. Let's take a glance at the top 10 most popular sportsmen in Pakistan ever in the history of Pakistani sports.
Most Popular Sportsmen In Pakistan History | 2023 Updates
Pakistani enjoyed various sports like Cricket, Field hockey, Squash, Snooker, and many more. The stars of these sports are among the most famous sportsmen in the country.
Honorable Mention: Hasan Habib (Poker)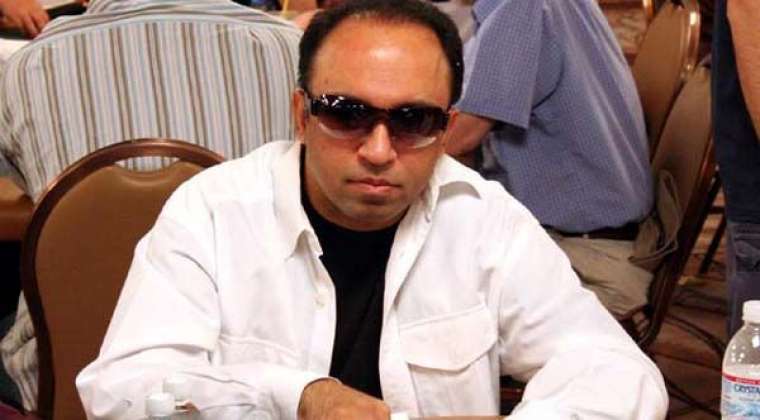 Hasan Habib (born 19 April 1962 in Karachi, Pakistan) is a Pakistani American professional poker player. During his early years in Pakistan, Habib was the Pakistan 14-and-under National Tennis Champion.
Habib went to America at the age of 18 to study business at the University of Redlands. He also once owned a nationwide chain of video stores.
He began playing casino poker in 1985 and had his first poker tournament cash in 1993. Hasan Habib is easily among the most successful poker players in the history of the game.
Habib has been one of the most successful players over the last 15 years and has one WSOP bracelet after winning the Stud Hi-Lo Event in the 2004 WSOP. For his career, Habib has earned $5.4 Million in poker events from around the world. He deserves a place among popular Pakistani sportsmen.
10. Waqar Younis (Cricket)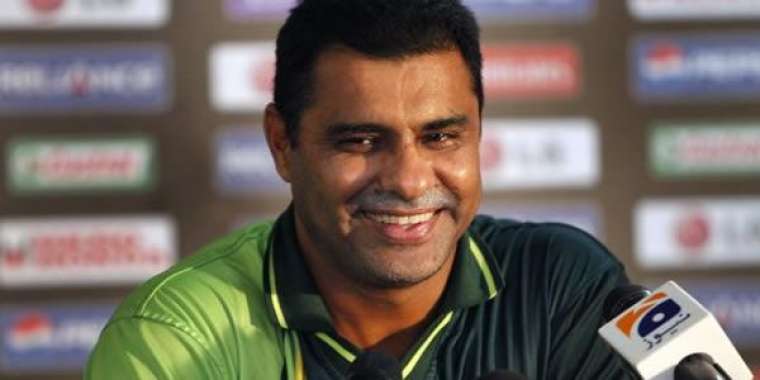 Younis has the World record for the most five-wicket hauls in ODI history. He is a former captain Pakistan cricket team. Waqar Younis really put the reverse into the swing. Waqar Younis changed the 1980's trend (pitching fast and short) by pitching fast and full.
Not an obvious recipe for success until you factor in prodigious late in-swing, which was designed to smash into the base of the leg stump or the batsman's toes. At a young age, he was one of the fastest ever. Waqar's surging run was a glorious sight – and an incredible strain on his body.
His method of aiming for the stumps rather than the batsman earned him the best strike rate of any bowler, with over 200 Test wickets. It could have been better back injuries cut short his prime, but determination has always resurrected him, although he was easily pushed over the line that divides aggression and intimidation.
His in-swinging yorker was the most killing delivery for the batsman. After retiring from cricket, he served Pakistan as a head coach. One of the greatest bowlers in cricket, Waqar, has every right to be on the list of the most popular sportsmen in Pakistan.
9. Hassan Sardar (Hockey)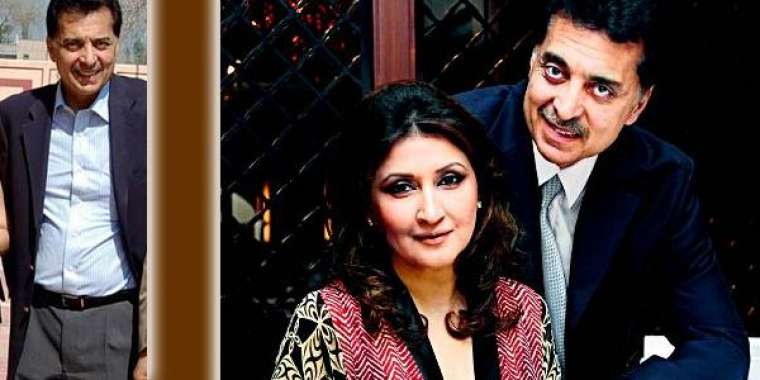 World hockey Considering Hassan Sardar is one of the best center-forwards that Pakistan has ever produced, Hassan Sardar helped lead the Pakistan Field Hockey team to the gold medal in both the 1982 World Cub and the 1984 Olympics in Los Angeles.
After retiring from hockey, he served Pakistan as a selector. Hassan Sardar, without any doubt, is one of the greatest hockey players and also a popular sportsperson in Pakistan.
8. Jansher Khan (Squash)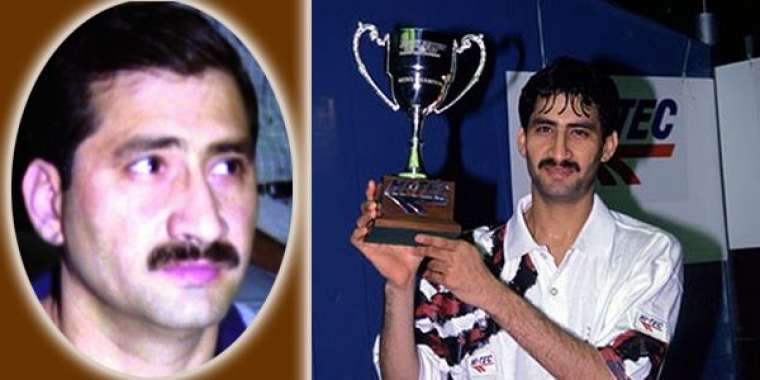 Jansher Khan (born 15 June 1969 in Peshawar, Pakistan is a former World No. 1 professional squash player from Pakistan. He won the World Open a record eight times and the British Open six times during his career. Jansher is of Pashtun ethnicity and belongs to Nuwai Kelai, Peshawar.
He came from a family of outstanding squash players. Jansher khan won the World Junior Squash Championship title in 1986. He also turned professional that year. At the time, the men's professional tour was dominated by another great Pakistani player – Jahangir Khan.
(Jansher is not known to be directly related to Jahangir, but their families originate from the same village in the Peshawar region of northern Pakistan, so they may be distantly related. Jansher officially announced his retirement from squash in 2001.
He won a total of 99 professional titles and was ranked World No. 1 for over six years. His popularity decreased due to controversies with the federation. He is still one of the most popular athletes in Pakistan.
7. Samiullah Khan (Hockey)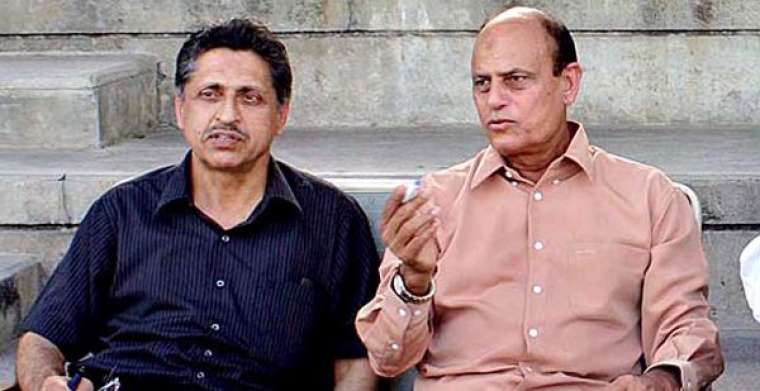 Samiullah Khan, born on September 6, 1951, in Bahawalpur, is a former field hockey player from Pakistan who was nicknamed The Flying Horse because of his great speed. He played as a left-winger for his native country in the 1970s and 1980s.
In the world of hockey known as "Flying Horse," so breathtaking was the power, rhythm, grace, and control of this celebrated left-winger.
He was instrumental in Pakistan's bronze medal in the 1976 Summer Olympics in Montreal and winning gold in Asian Games in Bangkok in 1978.
Khan retired from international hockey in 1982 while he was a captain of Pakistan. He later managed the Pakistani team, quitting in 2005. The flying horse is the 5th in our list of most popular sportsmen in Pakistan.
6. Shoaib Akhtar (Cricket)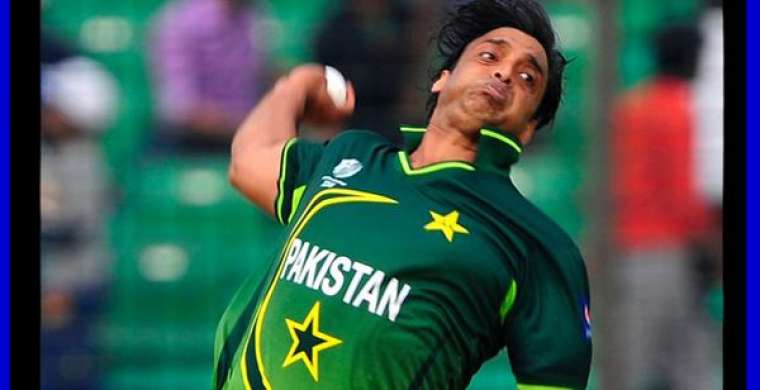 The legend of Pakistan cricket Shoaib Akhtar Known as "Pindi Express," "Tiger," and "The Terrorist of Cricket," is widely regarded as the world's most feared and fastest bowler in the history of international cricket.
In 1999 Akhtar captured eight wickets in the Asian Test championship match at Calcutta, Against India – In this match, he clean bowled Rahul Dravid and Sachin Tendulkar at successive deliveries.
Ironically it was the first ball he ever bowled to Sachin Tendulkar, and equally, this was the 1st ever "Golden Duck" for the little master.
He is also known as one of only three bowlers to have ever broken the 100 mph barrier in cricket history, with a delivery of 101.3 mph, during the 2003 World Cup against England. This delivery stands as the fastest recorded to date.
5. Wasim Akram (Cricket)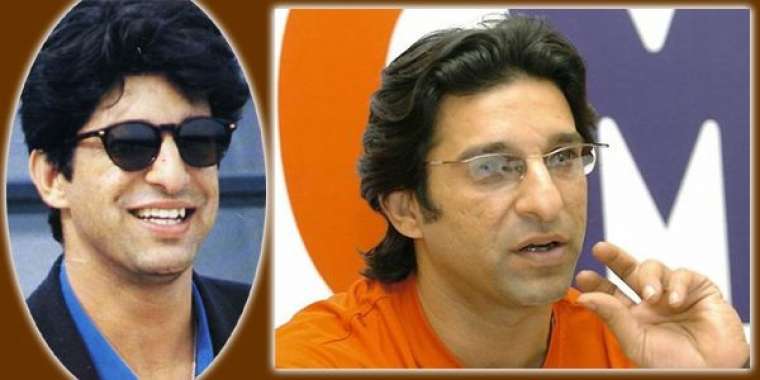 Wasim Akram, born on June 3, 1966, in Lahore, is a former Pakistani cricketer. He was a left-arm fast bowler and left-handed batsman who represented the Pakistani cricket team in Tests and One Day Internationals. Wasim Akram is considered one of the best fast bowlers in cricket history.
He is the first bowler in ODI's cricket history to reach 300, 400, and 500 wickets. Akram takes 502 wickets in ODI's and 414 wickets in Test matches. He got hat-tricks in both ODI's and test matches and holds the world record in List A cricket for most wickets at 881.
In addition, he was one of the founders of reverse swing bowling. He achieved his place in the ICC Cricket Hall of Fame in 2009. And he also served as the bowling coach for the Kolkata Knight Riders (India). Even after his retirement, he is the most popular sports celebrity in Pakistan.
4. Javed Miandad (Cricket)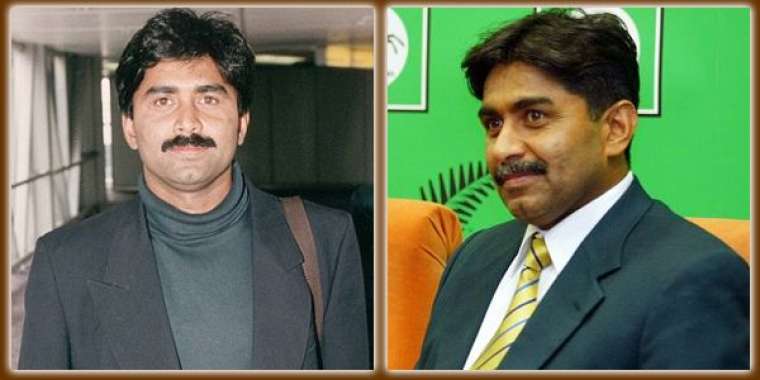 Mohammad Javed Miandad, born 12 June 1957, popularly known as Javed Miandad, is a former Pakistani cricketer who played between 1975 and 1996. He is Pakistan's leading run-scorer in Test cricket. He described him that he is "the greatest batsman Pakistan has ever produced".
Javed has served as a captain of the Pakistan national cricket team.
He is widely known for – his historic last ball big sixer against India in 1986, when 4 runs were required to win – winning an international game in that fashion for the first time.
After his playing career, he has remained the coach of the Pakistan cricket team on various occasions and held positions on the Pakistan Cricket Board. He had three coaching stints with the Pakistan national team.
3. Shahid Afridi (Cricket)
Many people will disagree with this ranking that Afridi is number third despite many other legends, but the reason is that the fame and class of Shahid are combined; he is unmatchable. Afridi got so much fame that any star ever surpasses him.
Afridi is one of the most well-known Pakistani cricketers who need no introduction in the world of cricket; across the globe is known as "Boom Boom" among fans and "Lala" among his team members. He is the most popular due to his aggressive batting style. He holds many international records, including the fastest 100 in ODI (37 balls), maximum sixes in ODI, scoring a maximum (32) runs in one over, and longest six in the history of cricket.
Afridi is one of the most unpredictable players who can change the game at any critical or last moment. He had not only crazy fame due to his cricket but also for his charming and impressive personality with a height of 5 feet 11 inches.
In his personality, his beard added much more. Due to his attractive personality public is crazy for his one glimpse of the crease. His presence remains a ray of hope for viewers till the last moment, no matter how difficult the match might be. Truly the most popular cricketer among youngsters in Pakistan.
2. Imran Khan (Cricket)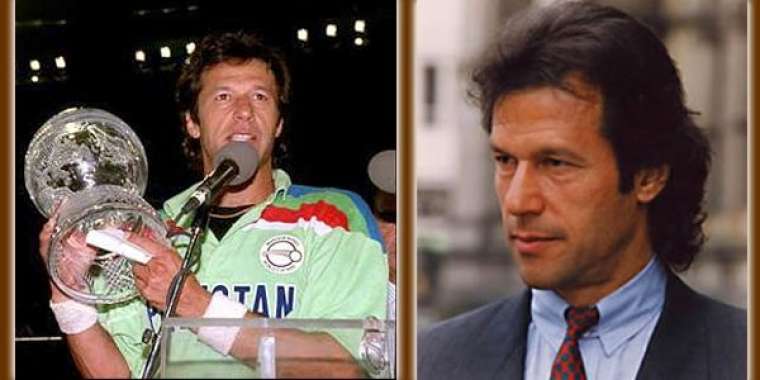 Imran Khan Niazi (born November 25, 1952) is a Pakistani cricketer and current politician. He was Pakistan's most successful cricket captain. He plays for the Pakistan cricket team from 1971 to 1992.
Pakistan cricket team won the first and only ODI World Cup under his brilliant captaincy. He achieved his place in the ICC Cricket Hall of Fame in 2010. He was one of the greatest cricketers in the history of cricket.
After retiring from cricket, he formed a political party (Pakistan Tehreek-e-Insaaf). Due to his political policies and popularity, he became the country's Prime Minister.
1. Jahangir Khan (Squash)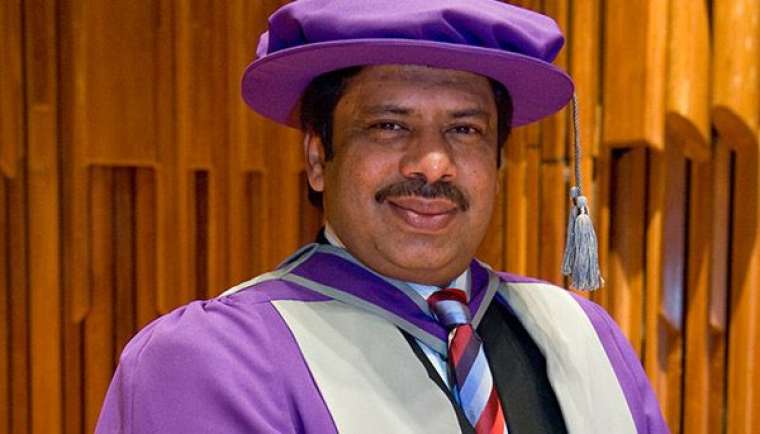 Jahangir Khan, born on December 10, 1963, in Karachi, is a former World No. 1 Professional Squash player from Pakistan. Due to his achievements, we put him at No 1st on our list Moin Akhtar (A Legend Pakistani Actor) once said that when he was in immigration at Sydney Airport, a person saw his passport & said to him, "ooooh… you're from Jahangir Kahn's country."
Jahangir Khan is easily the greatest squash player in the history of professional squash, not just in Pakistan but worldwide. He won an incredible 555 consecutive matches From 1981 to 1986.
This is the longest winning streak of all time for an athlete in professional sports. He currently serves as the President of the World Squash Federation since 2002.
Conclusion
Kindly give your suggestions about the other names that can be included in the list of popular sportsmen in Pakistan.
Most Popular Sportsmen In Pakistan | Infographics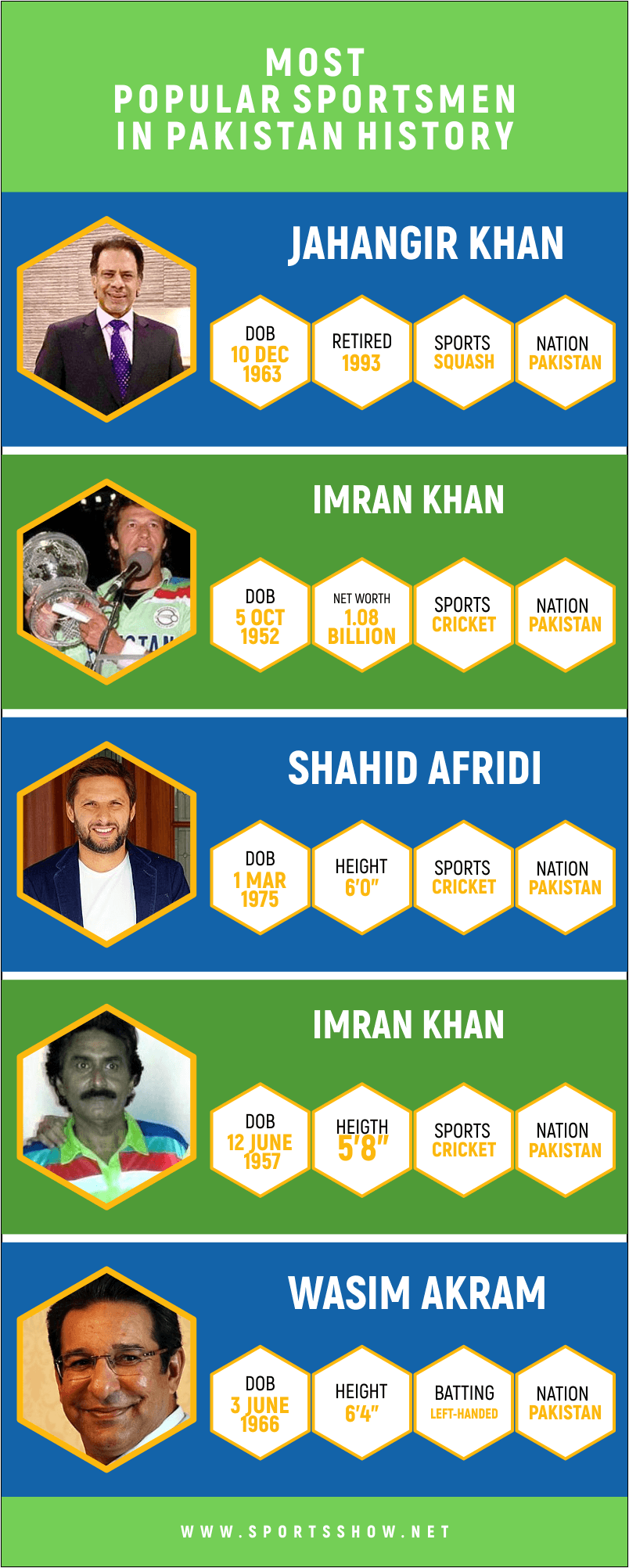 FAQs Regarding Popular Sportsmen In Pakistan
Q. Who is the most popular cricketer in Pakistan?
Legendary Pakistani pacer and former Prime Minister of the national, Imran Khan is surely the most popular cricketer in Pakistan. And if you talk about the current cricketing scenario, star batsman Babar Azam is now in the top spot in the popularity list.
Retired cricket all-arounder Shahid Afridi is surely the most popular Pakistani sportsman on social media. This legendary player currently has more than 3 million followers on Instagram and more than a million followers on Twitter. Besides, he has more than 13 million fans on his Facebook page.
Q. Who is the most popular female athlete in Pakistan?
Legendary cricketer and the face of Pakistani female cricket, Sana Mir, is undoubtedly the most popular female athlete in Pakistan. Famous track & field athlete Naseem Hameed and football star Hajra Khan are also equally popular in Pakistan.
Q. Who is the most loved athlete in the world?
Cristiano Ronaldo is the most beloved athlete in the world. He has become a household name across the globe due to his performances since joining Real Madrid. Across all social media accounts, he has more fans than anyone else.
Last Updated On: December 2023