Football was previously thought to be the game for tall and strong. But not-so-tall players changed everything. In fact, it has now got the history and traditions of the shortest football players who've proved their technical abilities in the game. So that leaves us with accepting the fact that height and strong build do not matter. All that counts is the technical skills a footballer possesses.
Brazilian attacking midfielder Élton José Xavier Gomes currently has a height of just 5 feet 0.63 inches (1.54 meters). And he is widely regarded as the shortest footballer of all time. Besides, Argentine footballer Daniel Alberto Villalva Barrios, with a height of 5 feet 0.63 inches, and Polish footballer Marcin Garuch, with a height of 5 feet 1 inch, also deserve their mentions among the shortest football players in the world.
Many of them are now playing in big clubs and leading their teams. And some of the them proved it absolutely right through their immense success in competitive soccer matches.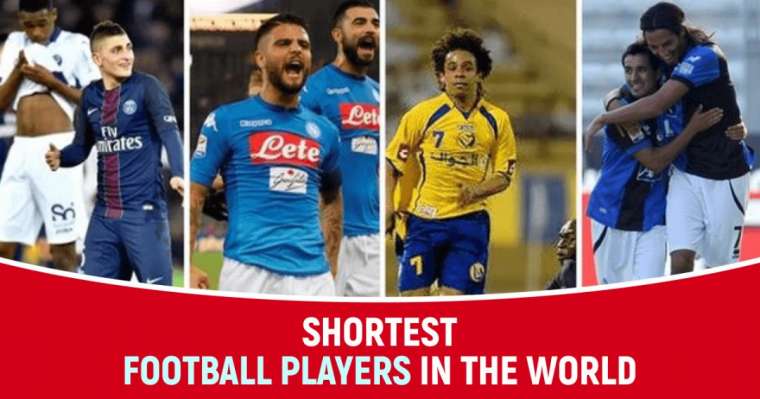 Shortest Football Players In The World In 2023
Football is one of the most popular sports in the world. And in this article, we'll let you know about the shortest soccer players in the world who, with their not much height, have proved themselves as among the best footballers in the world.
So here's a glimpse of these players with no fear and no hesitation in playing the game. Take a look and enjoy browsing!
10. Alexis Sanchez (5 feet 6-1/2 inches)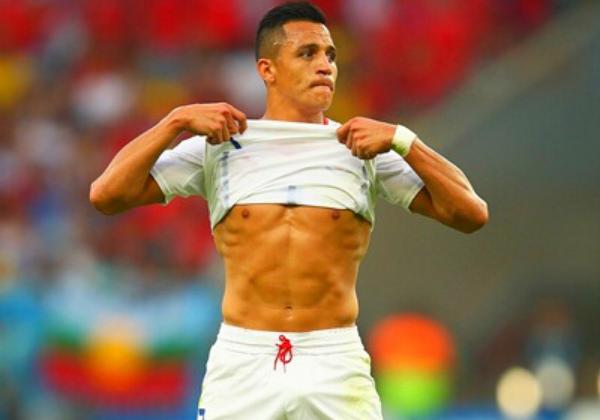 Alexis Sanchez, or simply Alexis, is a Chilean professional footballer. With a height of 1.69 meters (5 feet 6 and 1/2 inches), Alexis is rocking his life at age 35. Born in 1988, this Chilean footballer plaed for one of the richest soccer clubs, Manchester United. He is now making his mark in the Ligue 1 side Marseille.
He is truly amazing at what he does and is a successful footballer as of now ghostwriter. He joined the Spanish giants Barcelona in 2011 and became the shortest player in La Liga.
According to research and analysis, in 2023, this player will have a salary of more than 3 million euro, which tells you more than one needs to know. And that also helped him to secure his place among the highest-paid football players in the world right now.
Bonus: How Are Soccer Balls Made In 2023? (Material + Manufacturing Techniques)
9. Joe Allen (5 feet 6 inches)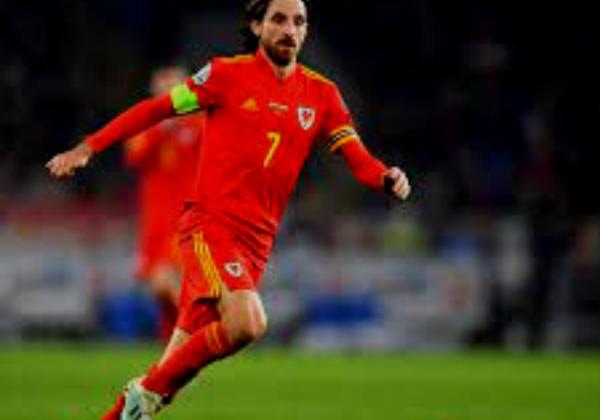 Right now, aged 32…, this young professional player on this list has a height of 1.68 meters only. This roughly means that the player is 5 feet and a little more than 5 inches tall.
Born in the year 1990, he is from Carmarthen, UK, and has been playing football professionally since he was 16 years old. Despite being a bit short, he is an amazing midfielder for EFL Championship side Swansea City.
He earned praise all over the globe for his spectacular performance for one of the English Premier League champions, Liverpool. As a fun fact for gaming addicts, Allen currently holds the position of the Schlüsseldienst Berlin shortest player in FIFA 23.
8. Madson Formagini Caridade (5 feet 3 inches)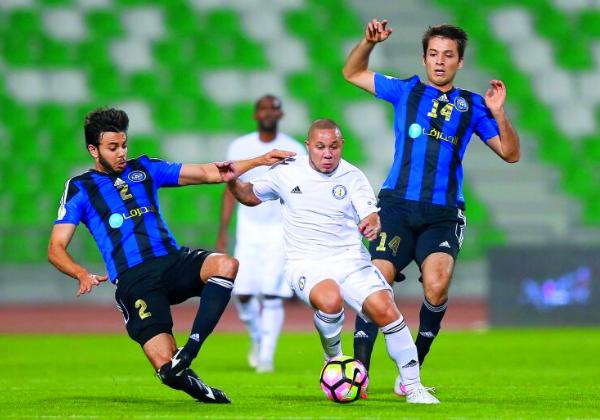 If there's a list of the short height footballers who have made their names with their prodigious skill, Madson Formagini (5 feet 3 inches) will be a sure shot to make it to the list.
Born in 1986 in the football-crazy Rio, Madson was a football prodigy in the making even as he started his career participating in the ranks of the local youth clubs.
With prestigious names like the Vasco da Gama club, where he was a popular face in spite of his inconsistencies, he has a career to boast about. The talented Brazilian last played for the Brazilian club Fortaleza FC and São Caetano.
7. Levi Porter (5 feet 3 inches)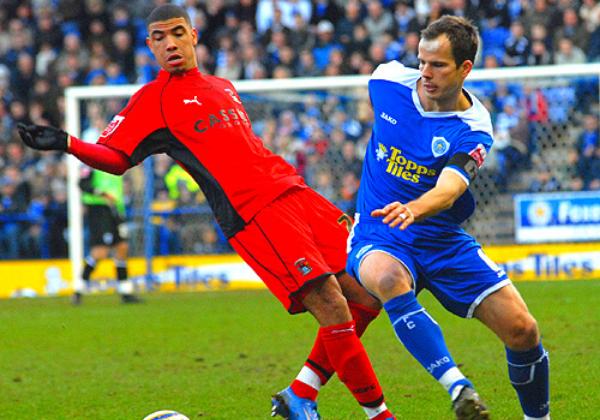 Levi Roger Porter, the 35-year-old Briton, has shown with a rigorous claim that size indeed doesn't matter. With his 5 feet 3 inches modest height, this guy towers above many with his sheer magnificent skills.
He began his career on a high note with a one-year extension contract with Leicester City. He earned acknowledgments while playing for the Foxes in Premier League. Being a product of the Leicester City youth system, he had a lot to offer.
With a few more teams showing interest in his worthwhile career, Levi finally joined the Shepshed Dynamo back in December 2014 and has been quite a dependable part of the squad till he took his transfer. He last played for the Melton Town FC.
You May Like: How To Shoot A Soccer Ball? (With Accuracy & Precision)
6. Maximiliano Moralez (5 feet 2 inches)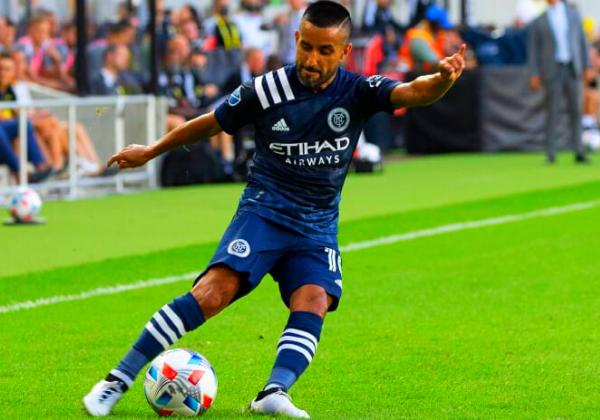 Maximiliano Moraleznicknamed "Maxi," is an Argentine Professional Footballer. This attacking midfielder for the Argentine side Racing has a height of just 1.6 meters (5 feet 2 inches).
And he also made his mark while playing for the Major League Soccer club New York City FC from 2017 to 2022. He is definitely shorter than most footballers, but 'Frasquito' is loved by everyone. He started his career in 2003.
His efficiency and skills are more than his height suggests facharbeit schreiben lassen. And the star of Argentina certainly earned his place among the shortest football players in 2023.
5. Rui Gil Soares de Barros (5 feet 2 inches)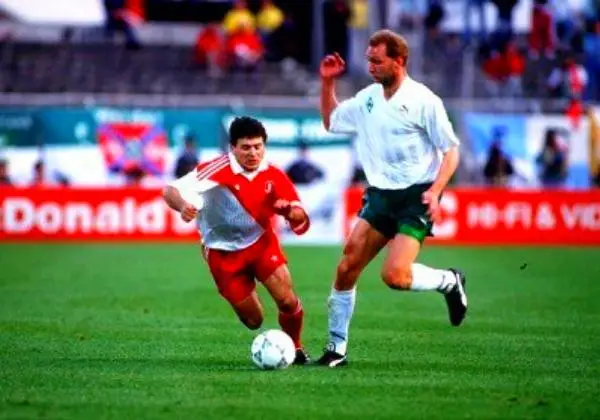 This 1.6 meters (5 feet 3 inches) Portuguese player, who has now moved into management, used to be a highly dangerous attacking midfielder. Barros has represented Porto, Juventus, and Marseille, among other clubs, in the late '80s and '90s. With his small height, he has made a name in the world of soccer.
His skilled techniques at the game, his exceedingly well-playing style, and his ability to keep the ball away from the opponents were proof of his having a successful career in football. 
He scored 43 goals in 191 games which is another proof of him being a great footballer, irrespective of his short stature. All in all, with his proven abilities, he exhibits a promising career in football.
4. Jafal Rashed Al-Kuwari (5 feet 1 inch)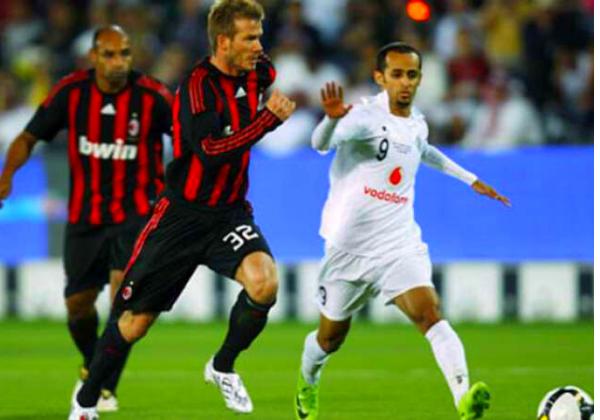 Jafal Rashed Al-Kuwari is a 1.55 meter (5 feet 1 inch) tall footballer. He has played as a defensive midfielder for the Qatari side Al-Sadd and he took his retirement from active sports in 2009.
Rashed played his farewell match against AC Milan, and throughout his career, he has been a promising player in football.
He has remained the captain of the Qatari national team and also played beach football for it. Despite his small height, he has proved himself as one of the greatest players the world has ever produced.
3. Marcin Garuch (5 feet 1 inch)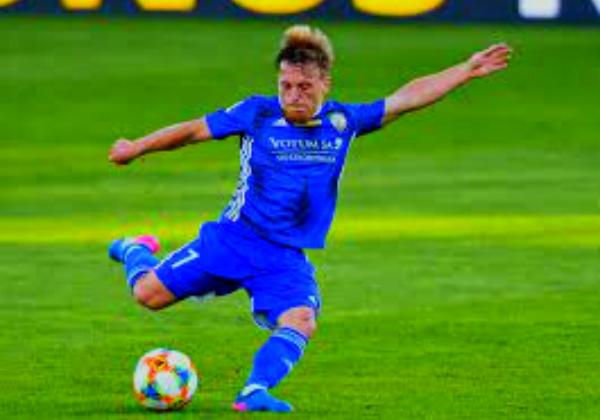 Marcin Garuch is a 1.55 meters (5 feet 1 inch) tall footballer who is a Polish national. He plays for the Miedź Legnica club in the Polish League and is known for his marvelous skills in dead ball situations.
With his small size, he moves the ball quickly up to the forwards. Garuch, with his small stature, plays great football and his technical skill at the game is solid proof of his abilities.
2. Daniel Alberto "Keko" Villalva Barrios (5 feet 0.63 inches)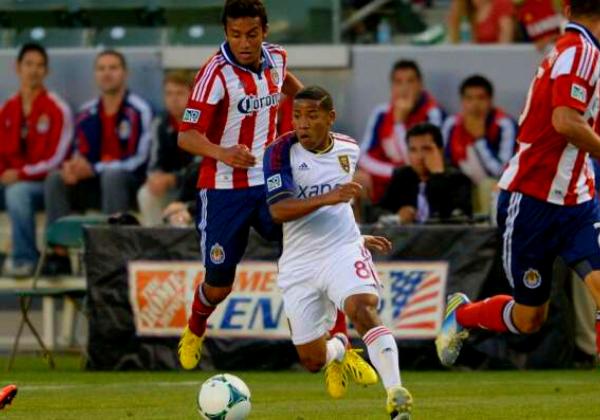 Daniel Alberto Villalva Barrios is 1.54 meters (5 feet 0.63 inches) tall and is at no. 2 on our list. He is from Argentina and is a striker for the Argentine side Ferro Carril Oeste.
Villalva is the shortest player on the team and was also the youngest player to play for River Plate. At the age of just 17, he also represented Argentina in the 2009 U-17 World Cup.
Despite his small body, he has been able to come up as the most competent footballer the team could ever have. He is definitely the youngest and the shortest soccer player in 2023.
1. Élton José Xavier Gomes (5 feet 0.63 inches)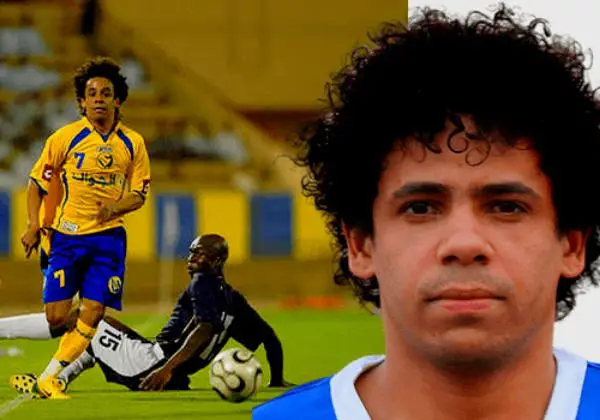 Élton José Xavier Gomes is a 1.54 meters (5 feet 0.63 inches) tall Brazilian footballer. The shortest footballer on the planet is an attacking midfielder. He last played for the Saudi club Al-Hamriyah during the 2020-21 foootball season.
He is also the one who was signed by the Romanian side Bucuresti in 2007. He shows uniqueness in football techniques and has his trademark afro style.
This small-stature footballer attacked 11 goals for his former side Al-Fateh FC resulting in victory in the league for the first time. Besides being short, he achieved some amazing success during his career.
Conclusion
So, these were the shortest football players in the world in 2023. Let us know what you think of our list in the comments down below.
Shortest Football Players In The World – Infographics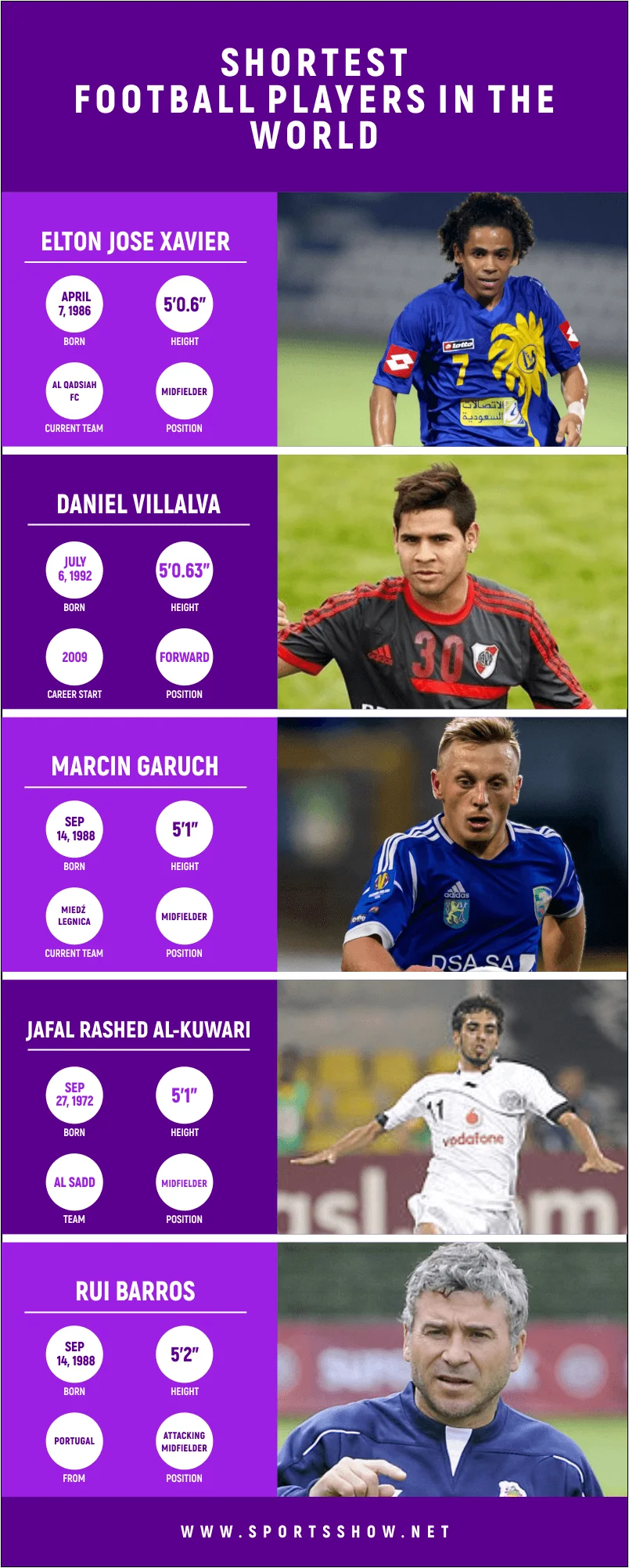 Our Popular Post: How Do Soccer Loans Work? Definition & Facts In 2023
FAQs Regarding Shortest Football Players
Q. Who is the shortest football player right now?
Elton Jose Xavier Gomes is a Brazilian footballer who is 1.54 m (5 feet 0.63 inches) tall. In 2007, Romanian side Bucuresti signed him as the shortest footballer on the planet, a midfielder for Saudi club Al-Qadsiah FC.
Q. Can short players play football?
It is true that players with size and strength often have a huge advantage over other players, but smaller players can compensate for their lack of size with speed, power, and quickness. Running backs, linebackers, and wide receivers with shorter statures can still make an impact.
Q. What is the minimum height for a football player?
Usually short in height, players perform amazingly to be effective at their positions; offensive and defensive linemen typically stand at least 6 ft 1 in (1.85 m) and may even reach 6 ft 8 in (2.03 m) in height.
Q. Are midfielders short?
Midfielders had the shortest average height at just under 5'11" compared to forwards, who were near the bottom of the list. There's no reason to think that short players are out of the game; far from it!
Last Updated On: December 2023