Clay courts in tennis can be rough and unpredictable; they have been in practice now. So getting familiar with this tennis court type is very important. So here's our article on how to improve your tennis skills on clay courts.
Clay courts are dirty and unconventional, as many players call them. These courts aren't very expensive to build but offer high maintenance. The clay-court is a great alternative to the high-maintenance grass courts.
So let us understand the best tennis techniques that you can apply on clay courts. These skills will reflect the wild side of this tennis court type. Therefore, it will offer a great solution for the players who struggle to perform on clay courts.
Improve Your Tennis Skills On Clay Courts | Pro Tips
We have already discussed the best balls for clay court and also the best tennis nets to go with it. But, you need to have unparalleled skill to really outrun your opponent on clay court. So, we have broken down the important points that will help you get the most out of your clay courts.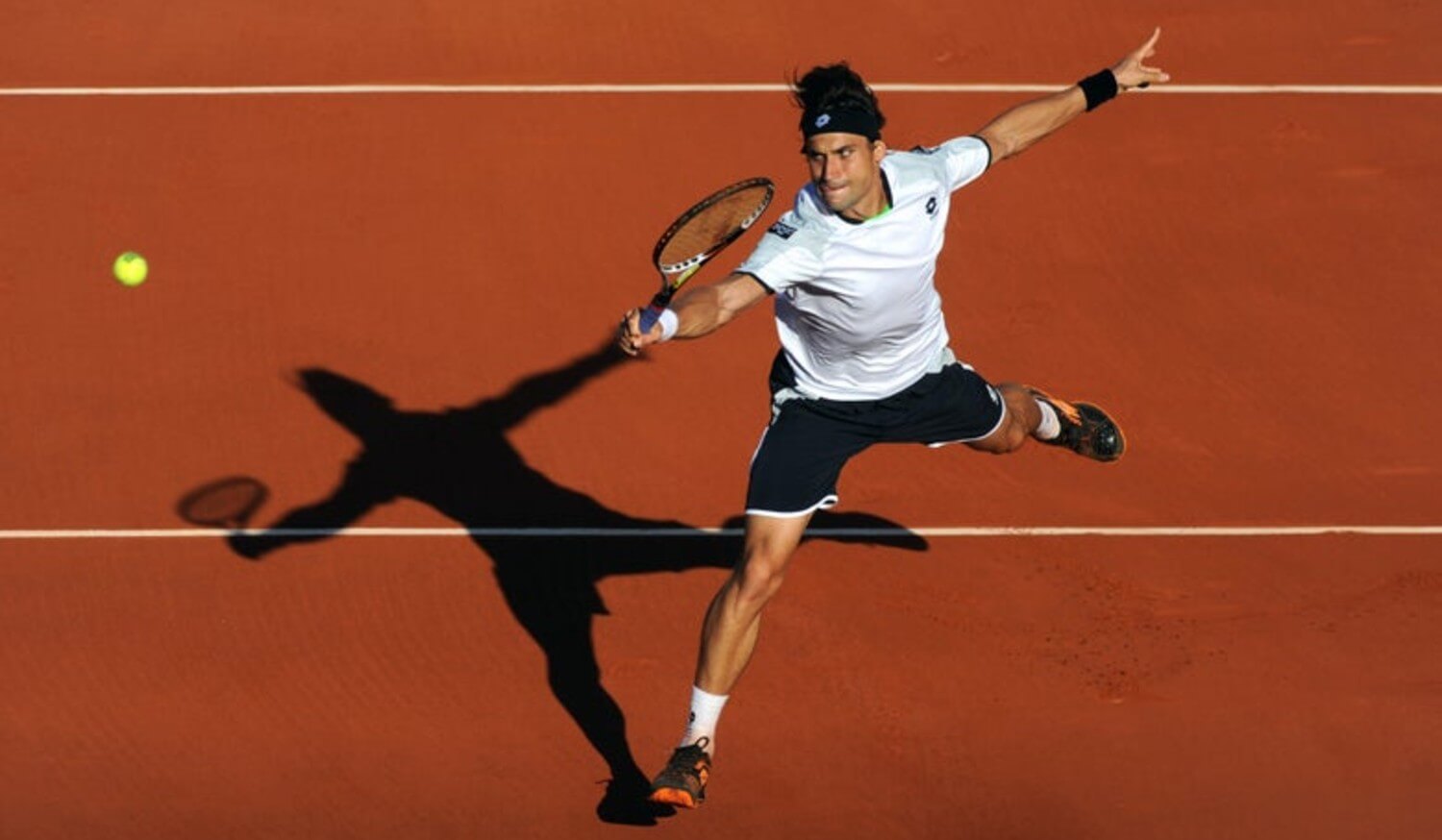 Players will be dealing with unpredictable slides on the clay courts. There requires time when getting used to its sliding nature. The players do practice sliding shots on clay courts, but they sometimes don't work out. Besides, you also need top-rated tennis shoes to complement that slide.
That being said, you can try sliding on a smooth surface with your shoes off. This will be a difficult run at first, but then you'll get familiar with it. Players can try sliding shots on clay courts, but not without practice.
Practicing often takes time, and it is tiresome to do on such an unusual surface. So it would help if you got to balance yourselves first before getting on this sliding thing. Even a normal shot will be a challenge for the players that are unfamiliar with the surface nature.
There is a fair requirement for the clay-court players to have more stamina for a balanced game. But that doesn't specifically mean that it's going to be a different game or something. The game is the same, and so are the rules, but your match host isn't the same.
You're supposed to use your energy rightly and build on that. A player's constant behavior makes a huge difference in a match. As he judges the game smartly and doesn't overthrow his chances, he is in the game.
The players will need to be mentally active and energetic as well. This will specify their standing on this slippery clay surface. Try to avoid making mistakes in the match so you can take the lead over the opposition with patience.
Therefore, you must keep a check and balance between your mobility and agility. You can also perform great shots with the right amount of speed and endurance in the match.
Get yourselves shoes that are compatible with the clay courts. Even if you are a woman, you can definitely try some high-quality women's tennis shoes. These kinds of shoes offer a great value of endurance and resistivity against slippery surfaces. Therefore, you won't be facing a hard time when in clay courts.
Buying tennis rackets that offer various topspins and diverse angles is important too. This, too, will build a great foundation for you to play delightfully on clay courts. This dedicated preparation explains how to improve your tennis skills on clay courts.
The clay courts often change with the weather fluctuations. They can go from damped to dry, and these changes can be disappointing. You can't expect to find the same surface after a heavy rain shower.
Therefore, players will need to learn and assess the changes in this clay surface. Even sliding on this surface becomes a herculean task because of weather changes. So be prepared and learn about the surface nature.
The Whole Playing Strategy
This unique surface has another advantage over most surfaces. It offers players a slower pace on the ball. The overall conditions of the clay courts cut down the ball pace, and you experience slow incomings. Many may or may not prefer it because of its unreliable nature.
Every slow shot means that it takes time to return to the other player. This gives them more time and flexibility to access their best shots and strategies in the match. Besides, the flat returns don't offer such time and space to try new shots, unlike this surface.
Therefore, it's important to practice some unique strikes, spins in the match. Players can also try out their lobs in the court as the running capability naturally improves. You can expect to run around the play area when on clay courts.
Practice shots that will confuse the opponents as they'll secure the whole court. Most players are accustomed to playing on the backside of the court so that you can take them by surprise.
Players can build their best possible strategies when playing on this surface type. They can use different types of topspin combos and so on. This will put the opposition on their back foot for sure.
Playing deep will give you some time to assess the shot types. Playing deep on clay courts is always an advantage because it naturally slows the ball pace. Hence, it will give you some time to adjust to the surface and then play the suitable shots. You also need some top-rated tennis rackets to complement your gameplay.
You can strike deep at the court, but there is a thing to remember. The players can expect lobs that cab suddenly changes the player's mindset towards the game. So if you won't bring variety to the game, you might suffer from a certain defeat.
In the clay courts, players should always be on alert, even when playing deep. The clay courts as a whole are to be protected, as it has been seen in many cases.
In most cases, many players became the victims of neat drop shots on the clay courts. This is a great surprise for the opposition when playing in full depth. It is the right time when the opponent won't be expecting anything like a drop shot.
You can try a drop shot suddenly after a depth striking session. They will be at the back of their court, so a drop short will take them by surprise. Sometimes on the clay surface, it is tough to slide down the court so you can end up with lead.
A drop shot isn't a simple short to practice for most players. It requires practice and accuracy to get hold of this hit in a tennis game. So you must try this short when you are done practicing and are fully confident.
Hitting Hard Won't Pay Off
Consistently hitting hard on the clay surface can be very tiring. Clay courts often slow down the pace of balls bouncing. Therefore, you can't just rely on the deep strikes but variety. Players can try bringing more spins and varieties in angles during their matches.
You can also try to use professional-grade tennis strings to perfectly complement your hitting power on clay court.
This also explains how to improve your tennis skills on clay courts. You can consider it as another skill that is not physical but relates to your mental approach. Playing in tough conditions doesn't just demand skills, but it demands patience as well.
Players will have to keep their courage high and play consistently. This will lead them to a certain lead over their counterparts.
FAQs Regarding Skills Improvement In Tennis
Q. How do you maintain a clay tennis court?
The Playtech system requires very little maintenance: just brush and water. Cleaning the court surface by brushing helps distribute the top dressing material. Wet courts need to be brushed to remove loose top dressings from the fibers and allow them to dry. During or after play, brushing is possible as required.
Q. Why is it hard to play tennis on clay?
Contrary to grass or hard courts, clay courts produce an extremely high bounce. Due to these reasons, players that rely primarily on big serves are troubled by clay courts.
Q. How does clay affect tennis?
With clay courts, the balls bounce slower and higher, while those on grass courts are faster and lower, favoring strong players with their baselines. Clay courts are also known for their ability to slide and hit balls while in motion.
Q. How do you play better on clay courts?
It is difficult to change directions quickly on a slippery surface like clay. Clay court players should try to aim their shots behind their opponents to prevent them from changing directions or returning in time. As a side note, remain prepared for the same from your opponent.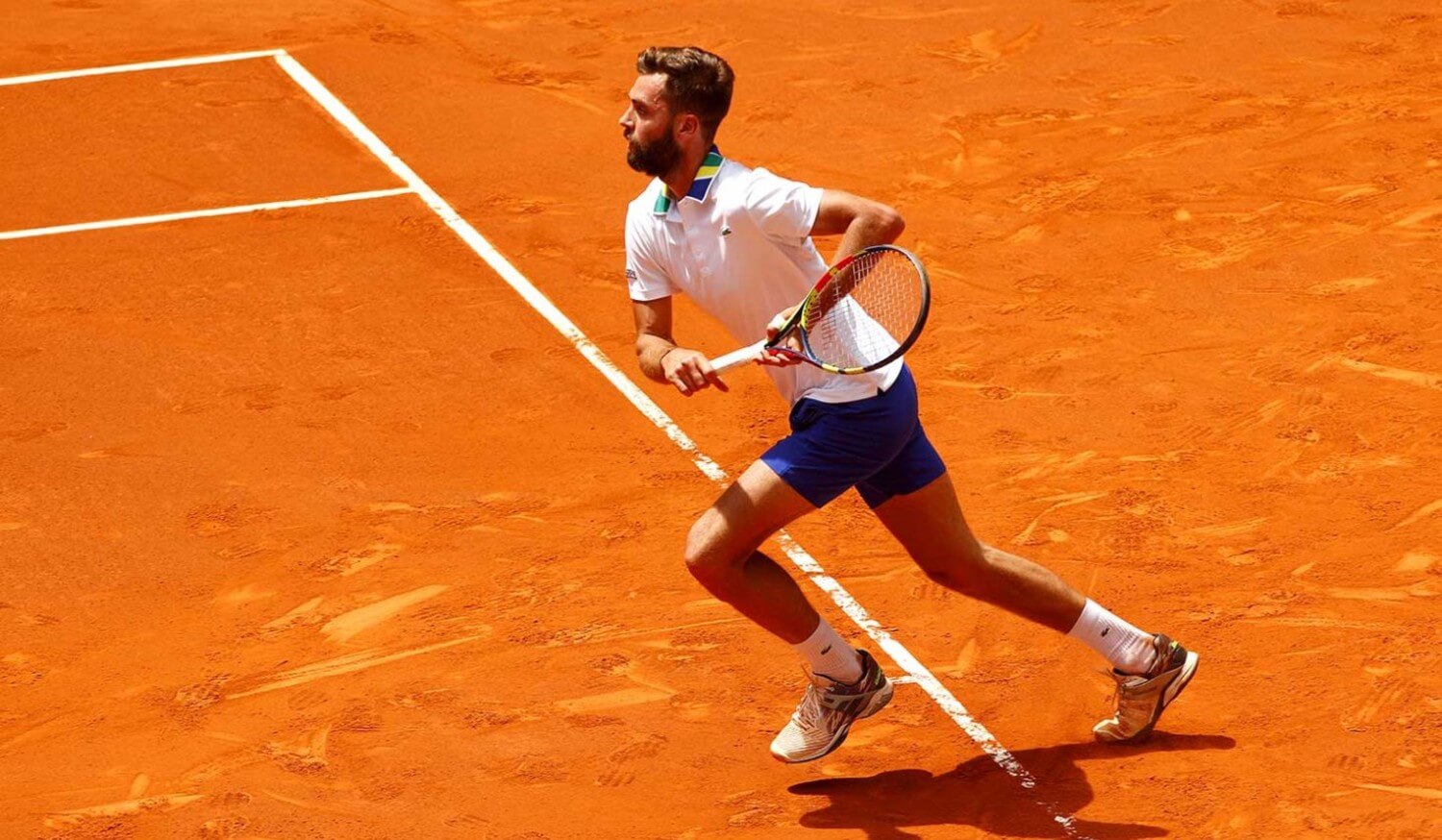 Final thought
Tennis on a clay court is another tennis game. Players get dirty, and there are many exceptions if we compare it with the normal tennis courts. It is going in trend, and that's because it has low maintenance overall.
Playing on clay courts can be challenging but implying the right principles can change the fate of your matches. Players can take advantage of this wild surface in several ways. They can assess the conditions and play accordingly. Players can add variety in their matches and come up with a surprise for the opposition.