Retired German female boxer Regina Halmich achieved 54 wins in the 56 matches she ever participated in. And she is undoubtedly the greatest female boxer the world has ever seen. American boxing and MMA icon Ronda Rousey and the daughter of legendary boxer Muhammad Ali, Laila Ali, also deserve their mentions among the top 10 female boxers of all time.
Boxing is one of the most popular and highest-paying sports in the world. Women's boxing first appeared in a demonstration bout at the Olympic Games in 1904. The rival competition was then pioneered by the Swedish Amateur Boxing Association, which sanctioned boxing events for women in 1988.
In 1997, the British Amateur Boxing Association sanctioned its first boxing competition for women. Sadly, female boxing was not featured at the 2008 Olympics. So with the list of top 10 female boxers of all time, we are going to name some tough women who went on to conquer the arena.
Best Female Boxers – All-Time Ranking – 2023 Updates
It was announced on 14 August 2009 that the International Olympic Committee's Executive Board had approved the women's boxing event in the 2012 London Olympics.
There are many great female boxers who are named besides legendary male boxers for their amazing achievement. So, let us consider the top 10 female boxers of all time.
Regina Halmich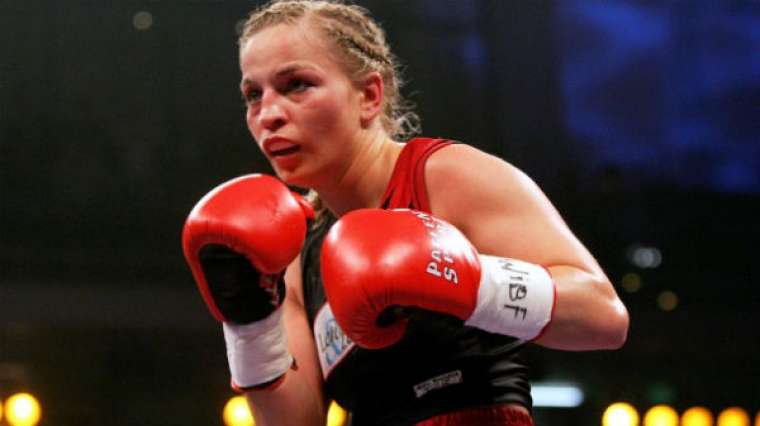 German professional female boxer Regina Halmich was born on 22 November 1976 and is counted among the most successful female boxers of all time. She is also well-known for her help in popularizing female boxing in Europe.
Halmich became the German champion in kickboxing in 1992 and 1993 as an amateur. She again won the same title along with the European title in 1994. Regina was the WIBF's world champion in several divisions, such as Junior Flyweight, Flyweight, and Super Flyweight.
She made her professional boxing debut in her hometown of Karlsruhe on 4 March 1994, where she defeated Netherlands' Fienie Klee. Regina, on 30 November 2007, in her farewell fight, defeated Hagar Finer.
Former International Female Boxer Sue "TL" Fox was the owner of "The Women's Boxing Archive Network" and also deserves her honorable mention on the list. She was named one of the Top-Ten Most Influential female boxers of all time in the February 2012 Commemorative issue of Ring Magazine.
Ronda Rousey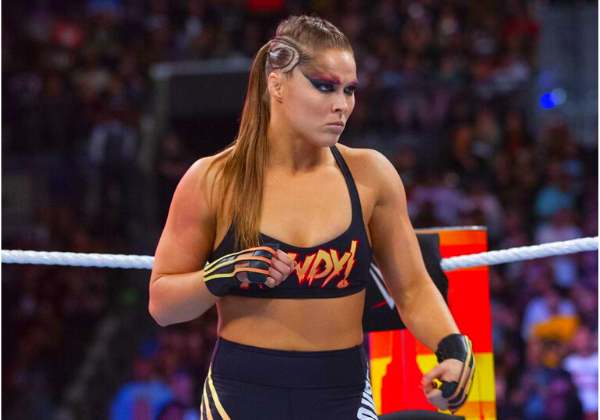 This actress/athlete/martial artist is the runner-up on this list. She is not only a talented boxing champion but holds many records in sports like Judo and other martial arts.
This 31-year-old boxing athlete has also been featured in movies along with other endorsement advertisements.
There is no need to announce that she was the first UFC Women's Bantamweight Champion and, indeed, is a talented and versatile athlete the boxing world has ever seen. She is also one of the best female MMA fighters of all time.
Laila Ali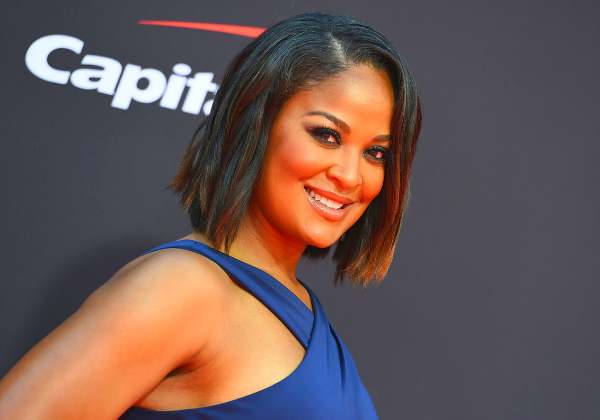 Retired American professional boxer Laila Amaria Ali was born on 30th December 1977 and is the daughter of one of the greatest boxers of all time, boxer Muhammad Ali.
Laila is the youngest daughter of her father with his third wife, Veronica Porsche Ali. Laila first announced her decision to become a professional boxer in an interview with Diane Sawyer on "Good Morning America".
21-year-old Laila made her debut match at 5'10" height and 166 lbs weight against April Fowler of Michigan City, Indiana, on October 8, 1999. In 2002, Laila was named Super Middleweight Champion by the International Boxing Association.
In 2005, she was named Super Middleweight Champion by the International Women's Boxing Federation.
Lucia Rijker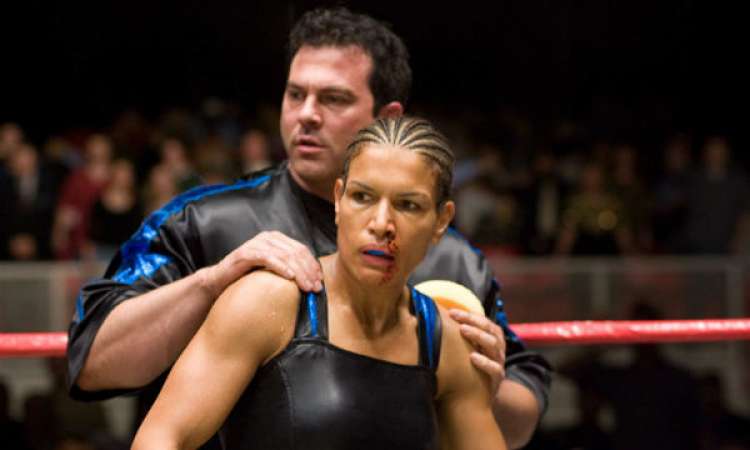 Born on 6th December 1967, retired Dutch professional female boxer Lucia Frederica Rijker has marked her prominence as a well-known kickboxer and actress. The Press and her opponents often budded her as "The Most Dangerous Woman in the World".
She began training in judo and started her martial arts career at the very early age of six. She became a part of the Dutch National Softball Team a year later. Lucia began boxing when she was fifteen.
She was undefeated in the ring till her retirement in February 2007. Lucia has a 17-0 boxing record, out of which 14 came by knockout. Besides, she also has a 37-0 kickboxing record, out of which 25 came by knockout.
She also achieved five world titles in her active career. She won the European WIBF Boxing Champion in 1997 and 1998.
Ann Wolfe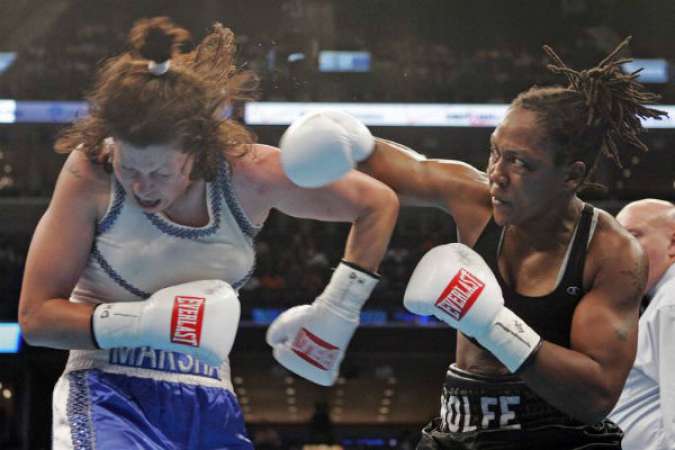 Born on 17th January 1971, Ann Wolfe earned his place among the best fighter and the hardest puncher in the history of women's boxing. She held world titles simultaneously in four different weight divisions.
In her first title, the IFBA Junior Middleweight title, Wolfe defeated Vienna Williams by a ten-round decision. To win the vacant WIBA Light Middleweight title, she defeated Gina Nicholas by knockout in three.
While gaining the IBA world Light Heavyweight championship on May 8, 2004, Wolfe surpassed the record of three world titles in different weight classes at the same time as Henry Armstrong.
She declared her retirement in 2006 after knocking out Cassandra Giger and decisioning Lisa Ested.
Mia St. John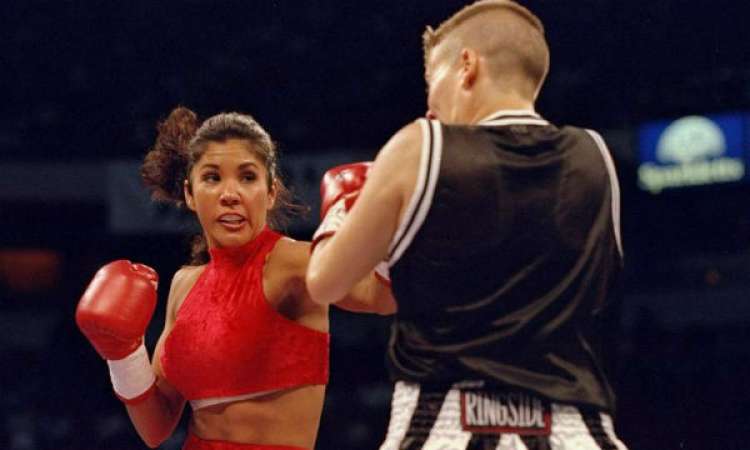 Mexican-American professional boxer Mia Rosales St. John was born on 24th June 1967 and was the former WBC champion in the super welterweight division, besides being the IBA and IFBA lightweight champion.
Besides her active fighting career, she is also a successful model, businesswoman, and taekwondo champion. Mia decided to become a professional boxer at the age of 29 and made her debut on February 14, 1997, when she knocked out Angelica Villain in 54 seconds of the first round. This feat earned her the nickname "The Knockout."
In her active career, she had 23 fights, out of which she won 22 with just one draw. Mia captured the WBC super-welterweight championship at the age of 45 while defeating Christy Martin on August 14, 2012.
Mia also appeared on the cover and in an 11-page pictorial of Playboy magazine in November 1999.
Christy Martin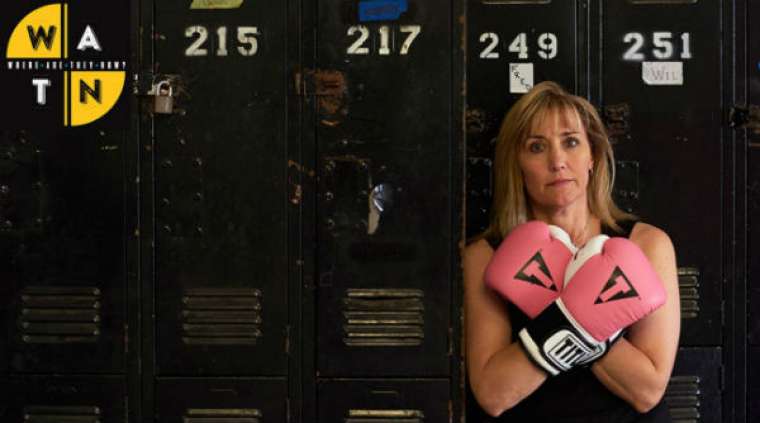 American boxing professional Christy Renea Martin was born in Mullens, West Virginia, with the name Christy Salters on June 12, 1968. She is popular for being "the most successful and prominent female boxer in the United States" and also for "legitimizing" women's participation in boxing.
She started her professional boxing career with a six-round loss to Angela Buchanan at the age of 21 in 1989. A month later, Christy won the rematch with a second-round knockout.
She holds a record of 49 wins in her boxing career, where 31 wins came by knockout with 5 losses and 3 draws. Christy is a frequent visitor to the annual induction ceremonies of the International Boxing Hall of Fame.
In a tragedy, her husband, James V Martin, stabbed Christy Martin several times and shot her at least once. Thankfully, she later survived the attack on 23rd November 2010.
Holly Holm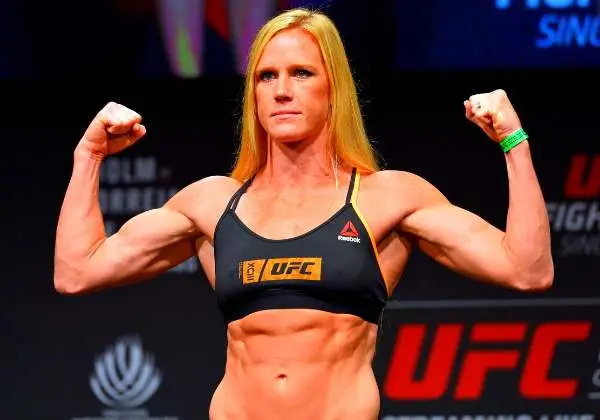 American mixed martial artist Holly Holm was born in Sandia Heights in Albuquerque, New Mexico, on October 17, 1981, and competes in the bantamweight division of the Ultimate Fighting Championship.
Besides MMA, she is also a former professional boxer and kickboxer. Holly, in her boxing career, became a world champion a record 18 times in three separate weight divisions. She made her boxing debut at the Isleta Casino and Resort in the south of Albuquerque on January 25, 2002.
Holly has received the Female Fighter of the Year title twice consecutively, in 2005 and 2006, by the Ring Magazine. She then made her mixed martial arts debut against Christina Domke on March 4, 2011.
Holly received the 'Female Athlete of the Year title from the Albuquerque Sports Hall of Fame in 2005. She also earned her place in the New Mexico Boxing Hall of Fame in 2013.
Mary Jo Sanders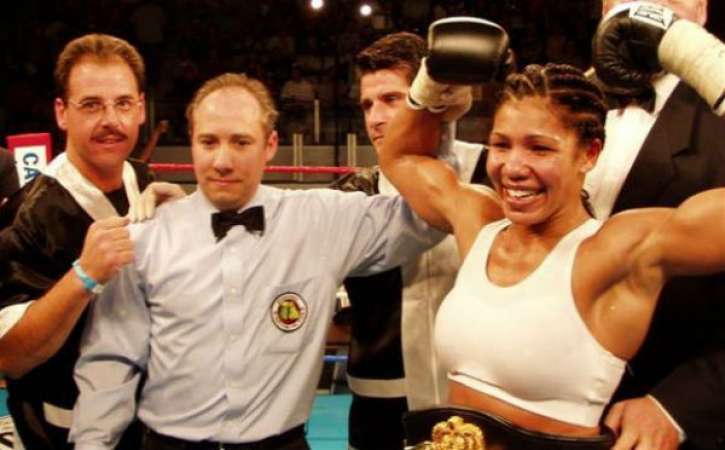 Female professional boxer Mary Jo Sanders was born in Auburn Hills, Michigan, on January 13, 1974, and is the daughter of NFL Hall of Famer Charlie Sanders. Sanders won a highly anticipated bout with Holly Holm in 2008.
Four months later, the two had a rematch where they fought to a draw. That match was the last match that Mary participated in as a professional female boxer.
She holds the record of 25 wins, out of which 8 wins came by knockout, with just 1 defeat and 1 draw. Mary Jo Sanders was named the WBC Female Light Welterweight Champion, WBC Female Welterweight Champion, WIBA Female Welterweight Champion, and also the WIBA Light Middleweight Champion.
Giselle Salandy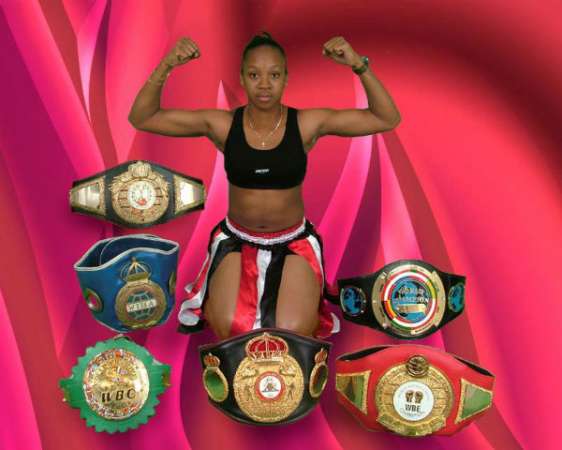 Joenette Giselle Ife Salandy ORTT, famously known as Gizelle Salandy, was born on 25 January 1987. She was an unbeaten international female boxer from Trinidad and Tobago. She has received the 'No.1 light middleweight female boxer all-time' title by the Boxrec.
Giselle made her professional boxing debut at the age of 13 years under her coach Fitzroy Richards. Salandy defeated Paola Rojas and won the WIBA IBERO Title in October 2001 at the age of fourteen while becoming the youngest person to win a boxing title.
Giselle defeated Manela Daniels world to win the NABC World Title on 23 September 2005 at the age of eighteen while becoming the youngest female in the world to win the NABC World Title. On 4 January 2009, the legendary young boxer died in a car accident.
Special  Mentions
Natascha Ragosina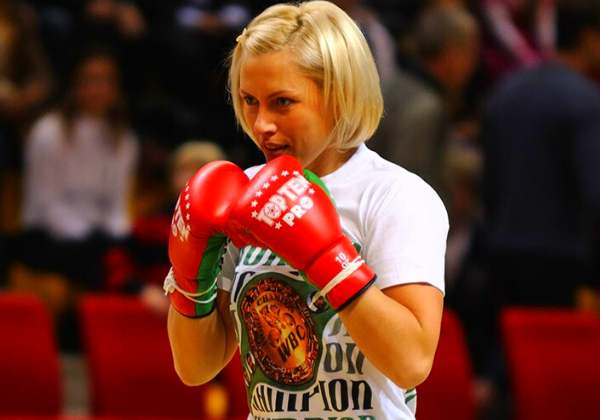 Undefeated retired professional boxer Natalia Yurievna Ragozina famously known as Natascha Ragosina spent most of her career as the top female super middleweight in the world.
Natascha is the longest-reigning WBC female super middleweight champion and WBA female super middleweight champion. She held two heavyweight titles and all major female super middleweight titles at the time of her retirement.
Natascha defeated Teresa Perozzi on 15th March 2008 to win a record 7 championship belts in a single fight. And with that, she broke Giselle Salandy's 6 belts win in a single fight record.
She holds the record of 22-0, out of which 13 wins came by knockout, including a record of 16-0 in title fights.
Conclusion
So, are you satisfied with the list of the top 10 female boxers of all time? Do suggest more of the names in the comments section below.
Female Boxers of All Time – Infographics
FAQs Regarding Greatest Female Boxers of All Time
Q. Who is the best female kickboxer in the world?
According to many, Anissa Meksen is the world's best female kickboxer pound-for-pound. She certainly deserves that accolade. Take a look at her incredible fight record.
Q. Who is the best female boxer in 2022?
Katherine Taylor is the best female boxer in 2022. Katie Taylor, the darling of Irish boxing, won over former amateur rival Natasha Jonas during the past year, securing her place at the top of the rankings. On September 4th, Taylor will defend her world titles at Headingley Stadium against Jennifer Han.
Q. Why do female boxers wear headgear?
During the 1972 Olympics, the International Olympic Committee (IOC) implemented headgear that prevented lacerations and protected still amateur athletes from accidental headbutts.
Q. When did women's boxing become legal?
Modern female boxing dates back to the early eighteenth century in London, and an exhibition bout was held between women in the 1904 Olympics. Women's boxing was finally added to the Olympics in 2012, more than 100 years later.
Last Updated On: December 2023