We are all fans of some of the iconic athletes who gained popularity worldwide with their exceptional performance. These great athletes proved to the world to be called the best of their time. Besides that, the outfits and adopted jersey numbers of these players are also famous among their fans. Here we will discuss the most popular jersey numbers which earned huge admiration and massive popularity.
Most Popular Jersey Numbers | 2022 Updates
There are several important athletes right now who are simply known by their jersey names, like one of the most handsome footballers, Cristiano CR7 Ronaldo. But there are many more, and here they are!
10. Dale Earnhardt | No. 3 | Most Popular NASCAR Shirt Number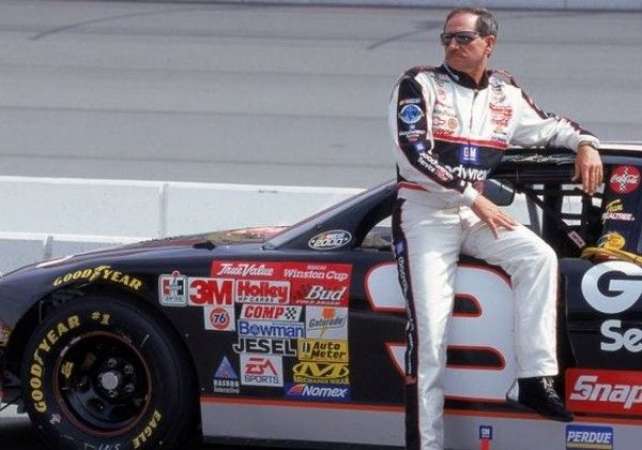 Dale Earnhardt was a team owner and professional stock car driver known as one of the greatest drivers in NASCAR history. His remarkable achievements in his entire career make his jersey number 3 one of the most popular jersey numbers in car racing history.
Throughout Earnhardt's four-decade career, he won 76 Winston Cup events and several awards and honors, including 1979 Win Houston Cup Series Rookie of the Year, 2001 Winston Cup Series Most Popular Driver (posthumously), Named as one of NASCAR's 50 Greatest Drivers in 1998.
Moreover, during the Daytona 500, Earnhardt died in a sudden last-lap crash, an event that had a profound impact on the racing industry and led to enhanced safety methods in NASCAR. Lastly, the NASCAR Hall of Fame inaugural class in 2010 was Earnhardt's most recent hall of fame induction.
9. Magic Johnson | No. 32 | Most Popular NBA Jersey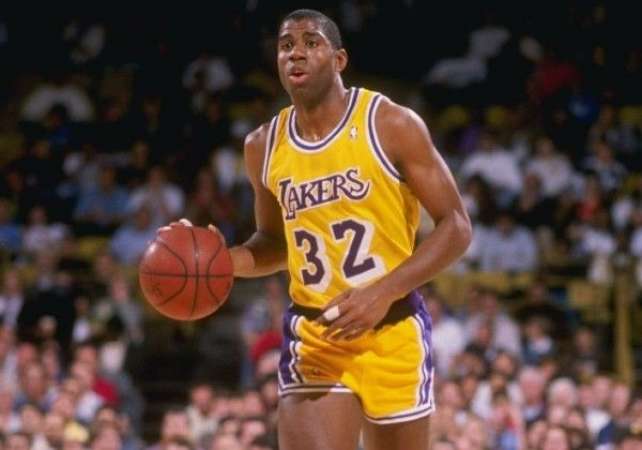 Often regarded as the best NBA point guard of all time, Magic Johnson Jr. (born August 14, 1959) played professional basketball for many years and later served as the president of basketball operations for the Los Angeles Lakers of the National Basketball Association (NBA).
Johnson's extraordinary basketball career makes his jersey number 32 admirable and one of the most popular jersey numbers in basketball history. Moreover, he was named one of the 50 greatest players in NBA history in 1996 after he played 13 seasons for the Lakers.
The Lakers selected Johnson as the first overall pick in the 1979 draft after winning high school and college championships. While the Lakers won four more championships during the 1980s, he also won the NBA Finals MVP award in his rookie season.
8. Richard Petty | No. 43 | Most Popular Autosports Jersey
Petty was most notably known for driving the No. 43 Plymouth/Pontiac for Petty Enterprises from 1958 to 1992, where he raced in the NASCAR Grand National and Winston Cup Series. Seven times he won the Cup Series championship, becoming the first driver to do so.
Petty's exceptional driving skills and career achievements make his jersey number 43 one of the most popular jersey numbers in history. He is a total 200 times winner. Petty is also an eight times NASCAR's Most Popular Driver winner.
Besides that, The King also won the 1959 Grand National Series Rookie of the Year, Motorsports Hall of Fame of America Inductee, International Motorsports Hall of Fame Inductee, NASCAR Hall of Fame Inductee, and Diecast Hall of Fame.
7. Cal Ripken Jr. | No. 8 | Most Popular MLB Jersey Number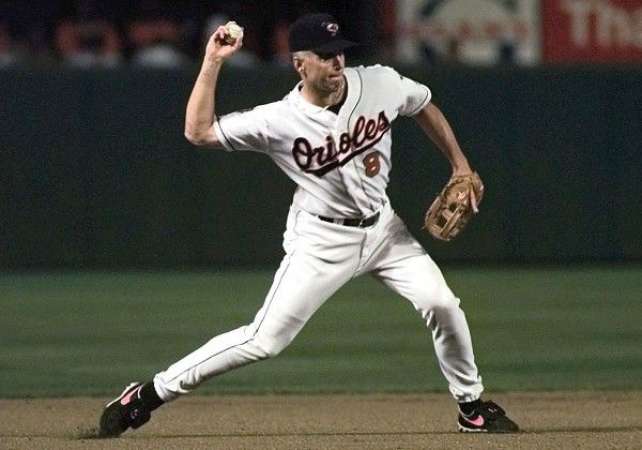 Known by his nickname "The Iron Man," Calvin Edwin Ripken Jr. spent 21 seasons in Major League Baseball (MLB) with the Baltimore Orioles (1981-2001). Ripken was a highly productive offensive MLB player, earning 3,184 hits, 431 homers, and 1,695 RBIs during his career.
His defense also earned him a Gold Glove Award. Ripken makes his jersey number 8 one of the most popular jersey numbers of all time with his tremendous career achievements. He is a nineteen times All-Star winner in his career.
Ripken also won a World Series Champion in 1983 and still records MLB 2,632 consecutive games. He played baseball for the Baltimore Orioles (1981-2001) for 21 years. His most famous feat was breaking Lou Gehrig's record for consecutive games played by a first baseman.
6. Brett Favre | No. 4 | Most Popular NFL Jersey Number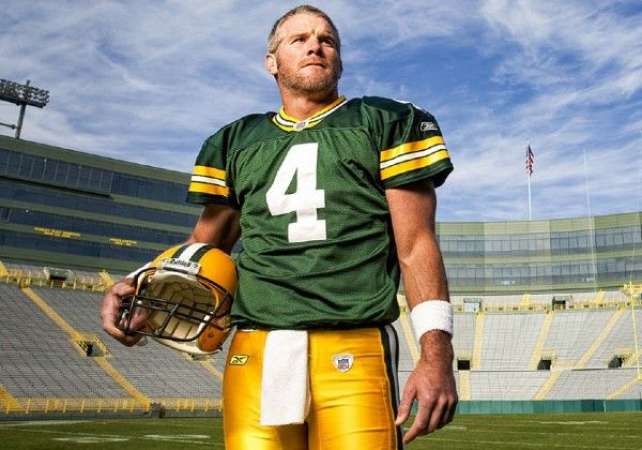 Brett Lorenzo Favre is a former American football quarterback who played for the Green Bay Packers for most of his career in the National Football League (NFL). The most consecutive starts in league history were Favre's 321 starts from 1992-2010, including 297 games in regular-season play.
Aside from those accomplishments, he was the first NFL quarterback to gain 70,000 yards, 10,000 passes, 6,000 completions, 500 touchdowns, 200 victories, and to accomplish this feat on 32 different teams. And still, now he is widely regarded as one of the best NFL quarterbacks.
Throughout the history of professional sports, his number 4 has become one of the most coveted jersey numbers. In addition, Favre is a three times NFL most valuable player and eleven times Pro Bowl winner.
5. Peyton Manning | No. 18 | Most Popular American Football Jersey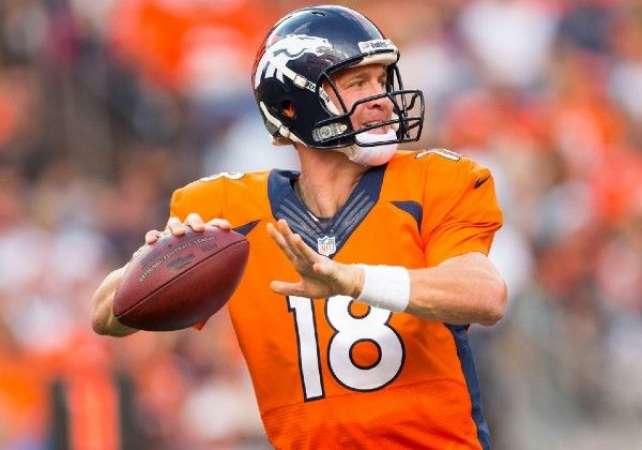 Peyton Williams Manning (born March 24, 1976) is a former American football quarterback who played in the National Football League (NFL) for 18 seasons. His 14 seasons with the Indianapolis Colts and his four years with the Denver Broncos make him one of the greatest and most handsome quarterbacks in American football history.
Known as the "Sheriff" because he is known to audible before snapping, Manning is also one of the NFL's most popular players. His worldwide popularity makes his jersey number 18 one of the most popular jersey numbers in NFL history.
Furthermore, Manning won many awards and honors in his entire career, including two times Super Bowl Winner and five times NFL's most valuable player.
4. Wayne Gretzky | No. 99 | Most Popular NHL Jersey Number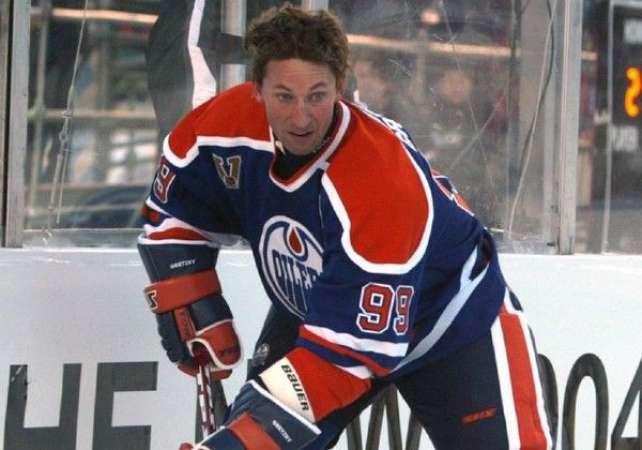 One of the greatest Canadian athletes, Wayne Gretzky, is also known as the greatest ice hockey player in history. His legacy keeps him still on the top. Wayne is an inspiration for the current and future star players of ice hockey.
He gained a lot of respect and popularity among NHL fans because of his breathtaking performances and noteworthy achievements. Also, Wayne's accomplishments played a massive role in making his jersey number 99 one of the most popular jersey numbers in sports. He is the only NHL player to have had his jersey number 99 retired across the league.
Wayne's nine Hart Trophies as the NHL's most valuable player set a record. From 1981 to 1994, he won the Art Ross Trophy ten times, given to the season's top point's scorer. Besides that, Gretzky won the Stanley Cup playoff MVP award in 1985 and 1988.
3. Babe Ruth | No. 3 | Most Popular Baseball Jersey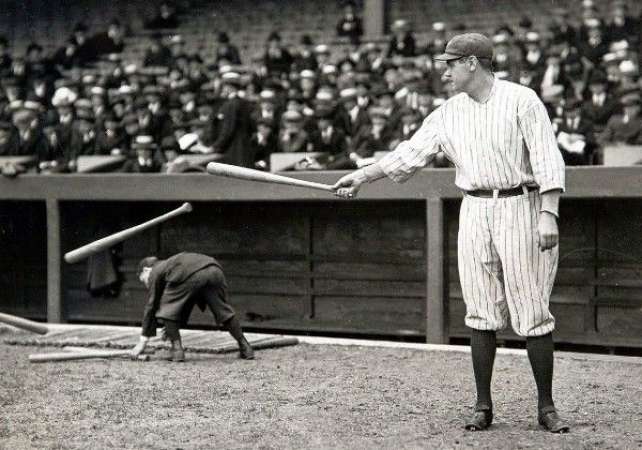 Known as Bambino, George Herman "Babe" Ruth Jr. played in the Major Leagues of Baseball (MLB) for 22 seasons between 1914 and 1935. Ruth set many records during his MLB career. Including 714 career home runs, 2,213 RBIs, 2,062 bases on balls, a slugging percentage of .690, and a 1.164 OPS with on-base plus slugging.
Many in the sports world consider Ruth one of the greatest baseball players of all time. Also one of the greatest sports heroes of American culture. One of the "first five" inaugural members of the Baseball Hall of Fame, Ruth was inducted in 1936.
However, his legacy makes his jersey number 3 one of the most popular jersey numbers in baseball history. Ruth won the World Series seven times. Furthermore led the American League in home runs twelve times and led the league in RBI six times.
2. Jackie Robinson | No. 42 | Highest-Selling MLB Jersey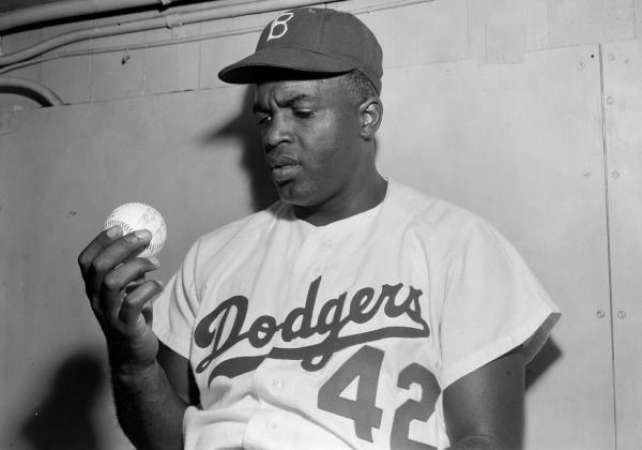 As the first African American to play in the modern-day Major League Baseball (MLB), Jack Roosevelt Robinson was an American professional baseball player. During the 1947 season, Robertson became the first African-American starter at first base for the Brooklyn Dodgers.
In 1888, black professional baseball players were relegated to the Negro leagues. But after Robinson signed with the Dodgers, that practice was over. The six-time All-Star winner Robinson's remarkable career achievements and worldwide popularity make him one of the most respected athletes.
Besides that, Robinson jersey number 42 is also among those most popular jersey numbers in history, making a legacy behind it.
1. Michael Jordan | No. 23 | Highest Selling NBA Jersey Number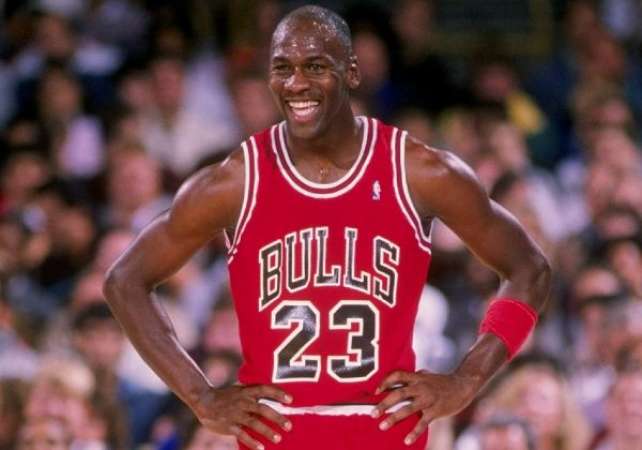 The greatest basketball player of all time, Michael Jordan, known as MJ, is no doubt among one of the greatest NBA players of all time. During the 1980s and 1990s, Jordan helped popularize the NBA worldwide, and he became a global cultural icon as a consequence.
His tremendous career earned him a lot of respect and love all around the world. Besides, his jersey is one of the most popular jerseys numbers of all-time in sports. Jordan won many awards and honors in his entire career because of his enormous performances, including six times NBA Finals MVP.
He is also a 14 times NBA All-Star and ten times NBA scoring champion. In addition, Jordan is an inspiration to his fans and current basketball stars.
Final Words
We hope you liked the list of the most popular jersey numbers of all time. We appreciate your feedback. Kindly tell us about this list in the comment box.
Most Popular Jersey Numbers – Infographics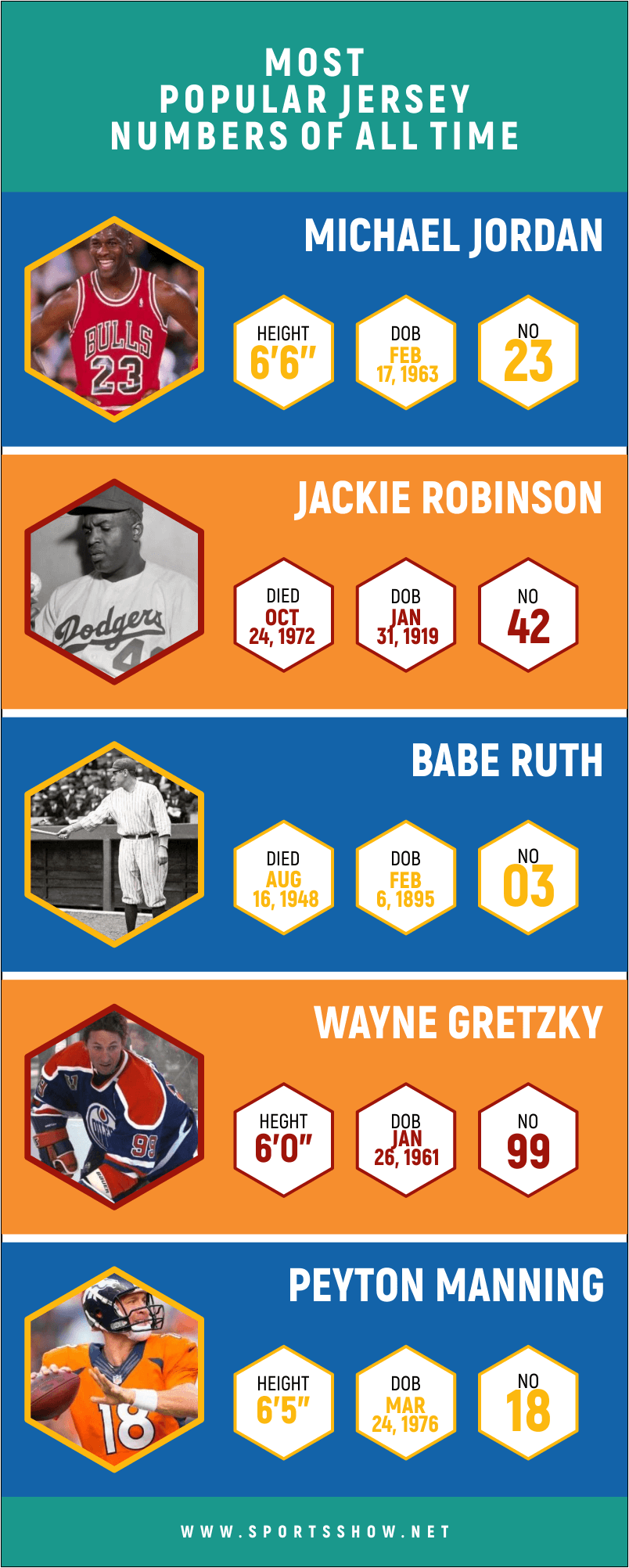 FAQs Regarding Most Popular Jersey Numbers
Q. What is the most famous number?
According to The Guardian, the world's favorite number is seven, according to a survey launched by a British mathematician. Three, eight, and four came in second, third, and fourth, respectively, in the online survey published on Tuesday
Q. What is the most unique number?
There is something mysterious about the number 6174. The meaning may not seem evident at first. But, as we will see soon enough, anyone who knows how to subtract can unravel the mystery behind 6174.
Q. What was Ronaldo's first number?
Cristiano wore the No. 28 shirt when he made his Sporting Clube debut in 2002/3, so he could be influenced by that. Later he stuck with the number 7 until now. In fact, he is called by his number, like CR7. Widely known as the best in the world.
Q. What is the most attractive number?
Why is the number 1.61803 so special? There are many reasons why the Golden Ratio (phi = *) is considered the most beautiful number in the universe. First, it is so remarkable because * can be visualized almost anywhere, from geometry to the human body itself!
Last Updated On: April 2022